1980s is generally considered as a tough decade for cinema, in general. But, 1986 gave us some really pleasant surprises, introduced the world to some great talent and exalted the prowess of some stellar performers. It was a year of the ladies, with movies like Chameli ki Shaadi and Hannah and Her Sisters, with very meticulously crafted characters, and highly unusual movie plots. My main intention, in this article, is to exhume the classics and profound stories of 1986 that somehow got buried in the wake of labelling the 80s as the 'weaker decade'. Here's the list of top films of 1986.
12. Genesis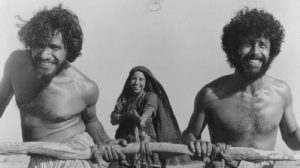 Camaraderie of a farmer (Naseeruddin Shah) and a weaver (Om Puri) help them sustain themselves in a drought inflicted, ruined village to produce their own food and barter with a trader, in defiance with the wishes of the local landlords. Their lives are completely transformed when a woman (Shabana Azmi) enters their lives, who initially helps them but, soon becomes a matter of contention, which leads to their own undoing. With masterful cinematography, splendid visuals and brilliant performances, this Mrinal Sen film still remains an unearthed treasure.
Read More: Best Movies of 2004
11. Chameli Ki Shaadi
In a light-hearted, middle class, critically acclaimed film Basu Chatterjee manages to address profound issues of inter-cast relationships and explored the suppressed female desires. Chameli (Amrita Singh) falls in love with an aspiring wrestler, Charandas (Anil Kapoor), and get marries, despite the opposition from their respective families. Amrita Singh, who emerged as a star of the film. With a stellar cast, also including Pankaj Kapoor, Amjad Khan, Om Prakash etc, this movie is a must watch piece of meaningful entertainment.
Read More: Best Movies of 2009
10. The Assault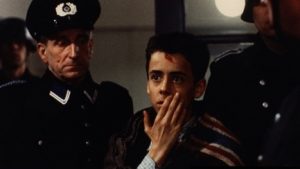 On the fateful night of 1945, towards the end of the World War Two, when most of Netherlands was under the occupation of the Nazis, young Anton Steenwijk's family, falsely accused of assassinating a Nazi collaborator, is killed in front of his eyes by the Nazi soldiers. In his adulthood, he, now, seeks answers about the night and the reason why their neighbours betrayed them. This Dutch film won the Academy Award for The Best Foreign Language Film.
Read More: Best Movies of 2006
9. Mouna Ragam

Mani Ratnam's direction and Ilayraja's music is a match made in heaven. It is a tale of a cheerful girl, who, after the death of her lover, becomes mournful and is forced to marry Chandramouli. Her inner conflicts and inability to accept her present are transform with the course of events that make her find love again and reconcile with her husband. This movie is just the right combination of a nuanced storyline and elaborate music that went on to receive a National Award.
Read More: Best Movies of 1997
8. Top Gun
Nothing more can be said about a film that gave us Tom Cruise. This movie is an entertainment package, a funflick that gives you adrenaline-rush and a passionate love story. Disturbed by his friend's death, Pete Mitchell, a navy pilot, is given a chance to redeem himself. This movie, known for its electrifying aerial shots and heroic feats, has become culturally and aesthetically significant.
Read More: Best Movies of 1995
7. Bashu, the Little Stranger
A heartwarming tale, set in the backdrop of Iran-Iraq war, about an orphaned Afro-Iranian boy, who is given refuge and eventually, adopted by a Gilak woman, Na'i. Despite racism, derision, language barrier and societal pressure, Na'i and Bashu keep trucking on. They empathise with each other's sorrows that the war brought into their lives and exhume the power of humanity, long buried under the debris of war and scuffle. Bahram Beyzai, a follower of Iranian New Wave, does his best to reinvigorate our belief in affection and the power of familial bond.
Read More: Best Movies of 1991
6. Karma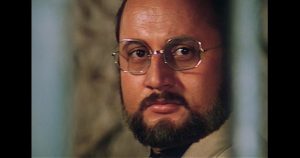 Subhash Ghai, Dilip Kumar, Jackie Shroff, Anil Kapoor, Naseeruddin Shah, Anupam Kher, Nutan, Sridevi and Lakshmikant-Pyarelal. These are the prolific artists, who came together to make this saga. A tale of a scrupulous police officer, who is on a mission to avenge his family's destruction by an insulted terrorist with the help of three prisoners and the support of his wife, taps into the notions of rectitude, justice, familial ties and morality. The masterly skills of The Showman, along with powerful performances by a stellar cast, makes this movie distinct from a regular Bollywood actioner.
Read More: Best Movies of 1992
5. The Colour of Money
This movie is a continuation of the 1961 'Hustler'. Paul Newman reprises his role of Edward Newman from 'Fast Eddie' (a hustler) to a rich liquor salesperson, who tries to persuade a reluctant young pool player, Vincent (Tom Cruise), and takes him under his wing. The avaricious intentions of Eddie, who only wants to appropriate a lion's share in the stakes, frustration of underplaying and intense desire for success makes Vincent to discover refinements of the game. The success of his own protégé leads to a feeling of jealousy and seething rivalry between the new and the old player to resolve to fight for their self-respect in the last game involving the highest stakes. With brilliant direction of martin Scorsese, this movie finally won Paul Newman his long due Academy Award.
Read More: Best Movies of 1985
4. Hannah and Her Sisters
The biggest hit in Woody Allen's career, this movie is really about Hannah and her sisters, Lee and Holly, her spouses, Elliot (present husband) and Mickey (ex-husband), and their relationships with the three sisters. A meticulously made masterful story about marriages, relationships, betrayals, deceits, infatuations, saposexuality, unfulfilled desires and existential crisis, is surely a treat to watch. It helps overcome your irrational insecurities and find a new meaning to life. Diane Wiest won an Academy Award for her performance as Holly.
Read More: Best Movies of 1998
3. Children of a Lesser God
An audacious film about a love story of a deaf young woman and a rebellious teacher, who wants her to read lips and speak phonetically, dared to exist in the world of sound cinema. This passionate and equally complicated individually of a troubled, isolated woman and a stubborn, feisty man is one of the most special films ever made for people with hearing impairment. MArlee Matlin, who is actually deaf in real life, won her first academy award for this movie at the age of 21.
Read More: Best Movies of 1981
2. Aliens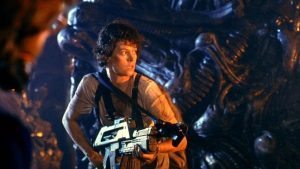 This James Cameron film is a sequel of 1979 film Alien and the second film in the Alien franchise. Sigourny Weaver is fierce and powerful as Ellen Riply , who is sent back to the exomoon to with her crew only to face the lethal Alien Queen. Quite comfortably dodging the shoddy sequel curse, this movie is even more bigger, exciting and amped up. The fascinating and phantasmagorical world of LV-426 is made real with hostile alien creatures actually looking scary. Nominated for seven academy awards, this movie epitomises technological advancement and cinematic brilliance.
Read More: Best Movies of 1995
1. Platoon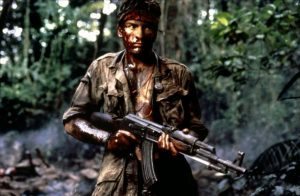 Directed by Oliver Stone, a Vietnam veteran himself, this war classic seeks to engross the audience in the nightmare of United States' exploit in the distant land of Vietnam. Without indulging in false heroics, the movie tells a heartbreaking tale of the soldiers, disoriented and muddled by the harsh realities of 'patriotism' instilled by the immoral political elites in their ambition of meet their interest of winning a 'battle of ideologies'. The movie is honest, brutal, unpredictable and heartbreaking, just like the real war would have been.
Read More: Best Movies of 1993