2004 saw a variety of great films, from romance to sci-fi to historical dramas. It had something from everyone. But above 2004 will be remembered for 'Eternal Sunshine of the Spotless Mind', one of the best films ever made. It will also be remembered for one of the best romantic dramas ever: Before Sunset. Apart from these two films, there were also several little gems, like 'Primer' and 'Hotel Rwanda', that are still remembered to this day. Have a look at the list of top movies of 2004. You can watch several of these best 2004 movies on Netflix, Hulu or Amazon Prime.
18. Ocean's Twelve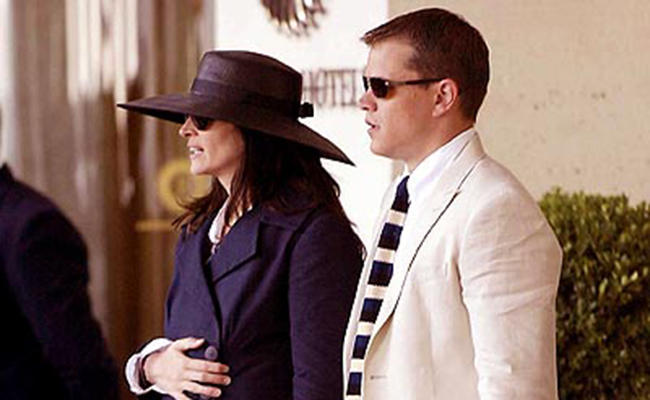 Directed by Steven Soderbergh this comedy heist film includes an extremely talented cast of George Clooney, Brad Pitt, Matt Damon, Don Cheadle and Julia Roberts to name a few. Although not the strongest film of the franchise the plot is interesting enough as their former victim Terry Benedict tracks them down and gives them an ultimatum for returning his stolen money. In this process they go up against a renowned thief called The Night Fox who challenges the team to steal the renowned Faberge egg. The acting is excellent, the plot has some twists and turns and George Clooney's easy charm does the rest. If for nothing else, this film should be watched for Danny Ocean beating a smug rival smoothly and for Julia Roberts trying to con a museum security by pretending to be Julia Roberts!
Read More: Best Movies of 1993
17. Harry Potter and the Prisoner of Azkaban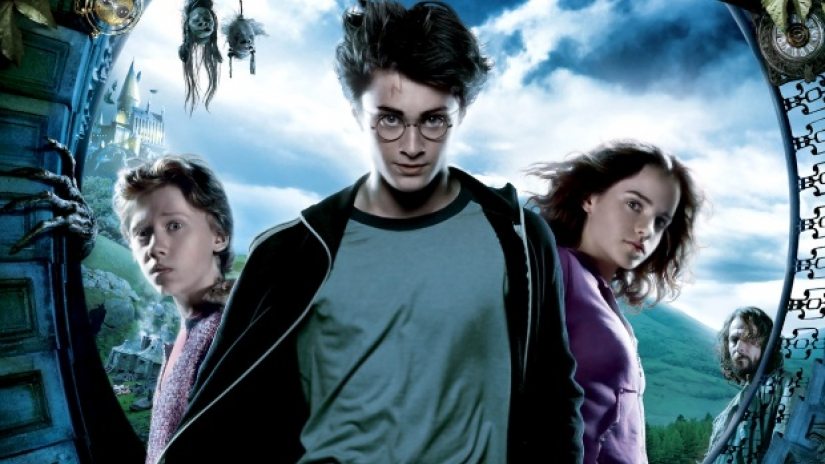 The third installment in the Harry Potter series, this film was directed by Alfonso Cuaron and follows the tale of Harry, Ron and Hermione. This plot introduces a few new characters who go on to become major parts of Harry's life including Remus Lupin and Sirius Black, Harry's godfather. Considered by most fans to be the best film of the franchise the cast puts on a stellar performance and the film itself is the second highest grossing film of 2004.
Read More: Best Movies of 1980
16. The Motorcycle Diaries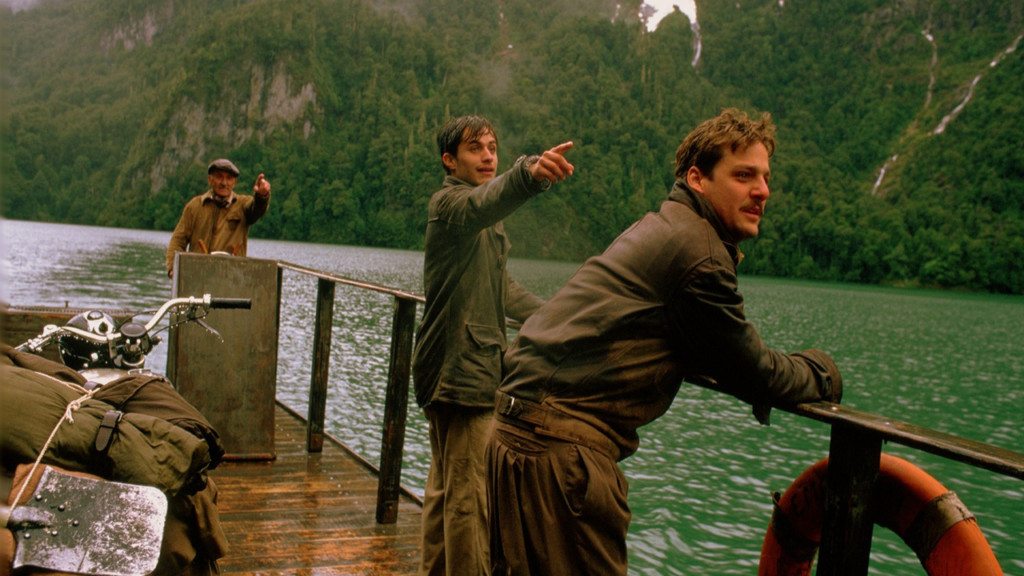 Based on Che Guevara's trip diary of the same name this film directed by Walter Salles is an excellent example of an on the road film as well as a coming of age film. The narrative explores the hedonistic exploits of Guevara and his friend Alberto Granato as they travel through Latin America on their motorcycles. Although not dealing with themes of revolution which Guevara is of course renowned for, this film shows the first seeds of dissonance and dissatisfaction being planted in the mind of the future Marxist Guerilla revolutionary as he is exposed to the plight of peasants in Latin America. An excellent film, it is definitely a recommended watch for people who are interested in political revolutionaries and wish to get a peek into the mind of a young boy and how his revolutionary ideas took shape.
Read More: Best Movies of 1989
15. The Terminal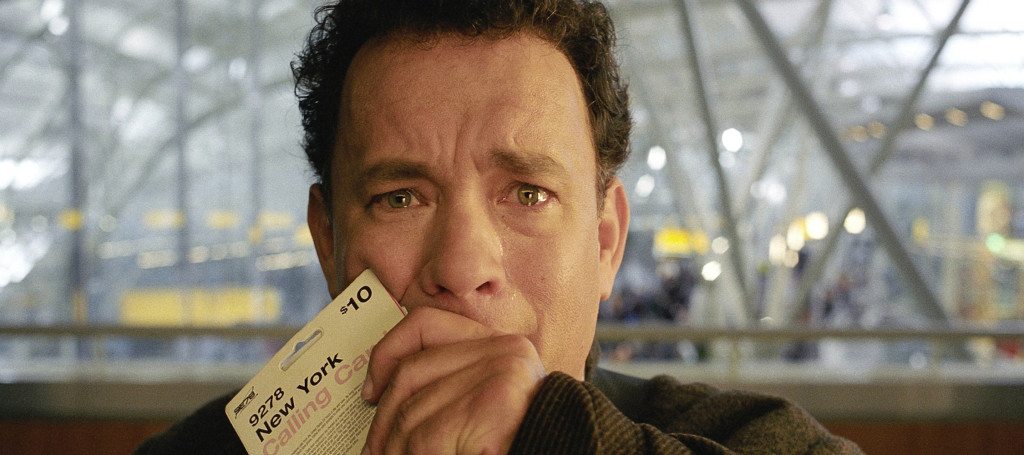 Directed by Steven Spielberg this film stars Tom Hanks as Viktor, a passenger who is stuck in Terminal 1 of John F Kennedy airport after he is refused entry into the US and cannot return to his native country, Krakozhia because of an ongoing military coup. It is a comedy drama with an emotionally moving performance from Tom Hanks. The story is paced evenly and shows a rare quality of human bonding and perseverance in the face of adversity. It is definitely one of the notable films of 2004.
Read More: Best Movies of 1987
14. The Incredibles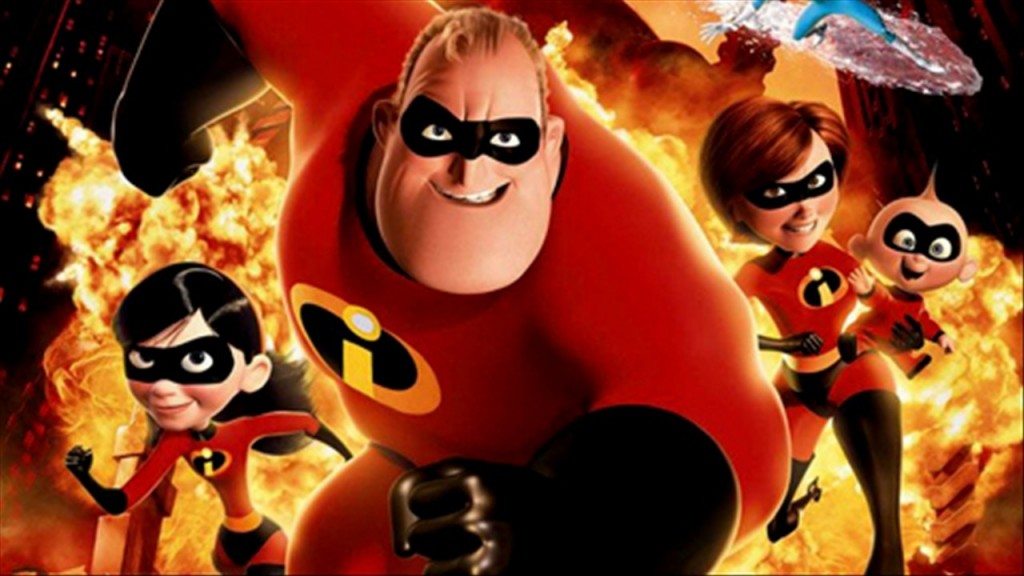 One of the finest animated superhero movies of all time, this film written and directed by Brad Bird and produced by Pixar Animated Studios follows the life of a family of superheroes who fight Syndrome a former fan turned angry villain who wishes to kill all superheroes using a giant robot. The film is interspersed with comic sequences and some fun action while also touching on serious issues like family management, raising children and how children cope with being different, in this case how they cope with their powers. This is definitely a fun film to watch but at the same time carries wisdom for the discerning viewer.
Read More: Best Movies of 1984
13. Troy
Written by David Benioff and directed by Wolfgang Petersen this is an epic period drama based loosely on Homer's Iliad and Odyssey. The story follows the famous tale of the onslaught on Troy in an attempt to win back Helen. The cast includes Brad Pitt, Eric Bana, Orlando Bloom, Sean Bean and Diane Kruger. The acting is fantastic, the action is great and the story is well an epic. The film is definitely a recommended watch for those interested in history although it does make use of artistic license to digress quite a bit from the original tale.
Read More: Best Movies of 1988
12. Spider-Man 2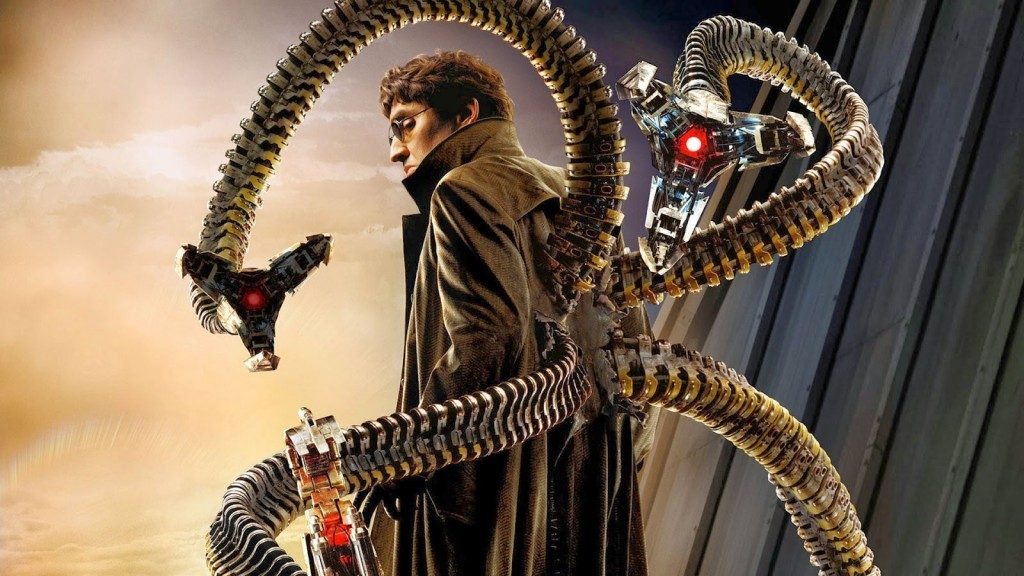 Hailed as one of the best superhero movies of all time this Sam Raimi directed film is also one of the few superhero movies to have won an academy award. The story follows the encounter between Spider Man and Dr. Otto Octavius better known as Doc Oc. With moving performances by Tobey Maguire as Peter Parker very much in love with Mary Jane played by Kirsten Dunst, this film also shows Spider Man grappling with family responsibilities, a relationship, his sudden loss of powers and trying to save the city from a villain at the same time.
Read More: Best Movies of 1986
11. Anchorman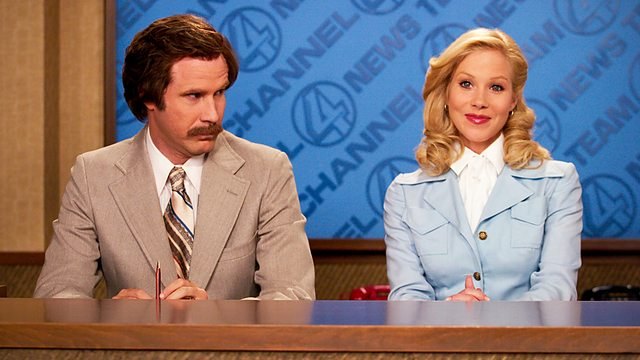 Speaking about a rather unique storyline of male dominance in the news shows during the 70s , 'Anchorman', by director Adam McKay, is possibly the best comedy on the subject. At the centre of this masterpiece is anchorman Ron Burgundy (Will Ferrell) and his rivalry with a female reporter Veronica Corningstone (Christina Applegate), who slowly takes away Ron's fame and makes her mark in a men-only zone. Whether fighting Kodiak bears or throwing eatables at bikers, Will Ferrell portrays a perfect image of his wit throughout the film and makes it one of those films that gets funnier the more you watch it.
Read More: Best Movies of 1996
10. Hotel Rwanda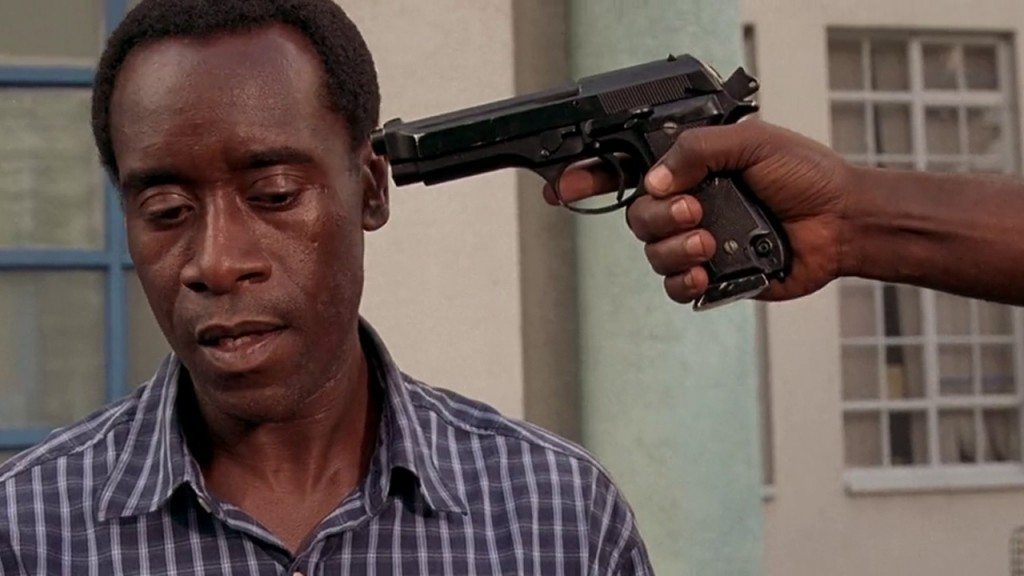 This film directed by Terry George is one of the finest films of acts of heroism in the face of persecution. The hotelier Rusesabagina played by Don Cheadle is a person who in real life had offered refuge to plenty of people including his own family during the Rwandan genocide. Combining extremely good acting which brought out the inhumanity of the genocide and nerve racking scenes as the hotel comes under siege, this film underappreciated by many is often hailed as the African Schindler's List. Cinema buffs should definitely watch this film for it would be a valuable addition to their list of good films.
Read More: Best Movies of 1983
9. The Passion of the Christ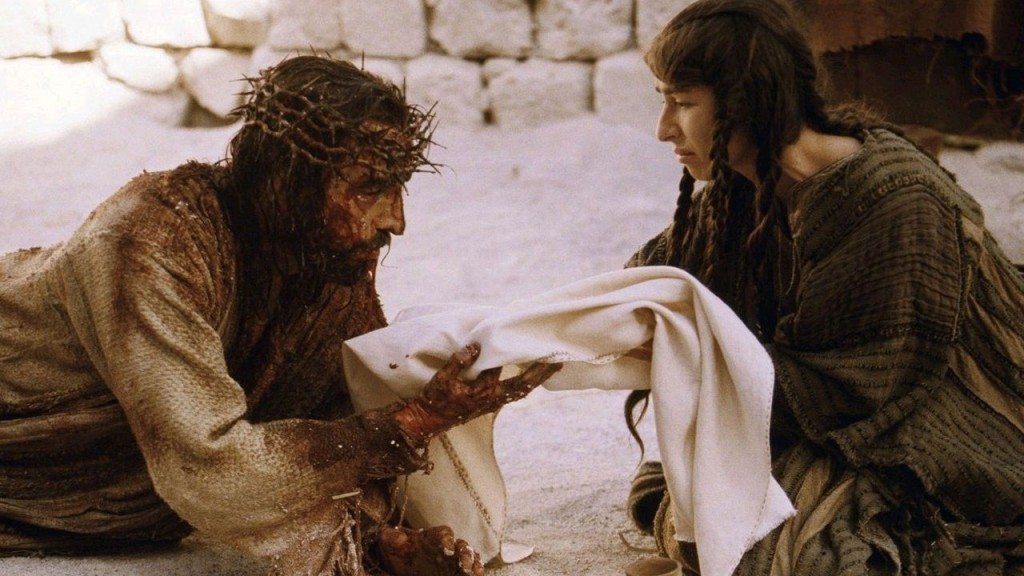 Directed by Mel Gibson this film is Biblical drama and remains one of the highest grossing non-English language films of all time. It follows the final hours of Christ's life ending in his brutal crucifixion and subsequent miraculous resurrection. Starring Jim Caviezel as Jesus Christ, Maia Morgenstern as Virgin Mary and Monica Bellucci as Mary Magdalene this film has often come under criticism for apparent promotion of anti-Semitism and extreme portrayals of violence. However, it remains one of the finest works of Biblical drama and the fine work put forth by the talented cast pushes the film to soaring heights of being one of the finest films of 2004.
Read More: Best Movies of 1982
8. Kill Bill: Volume 2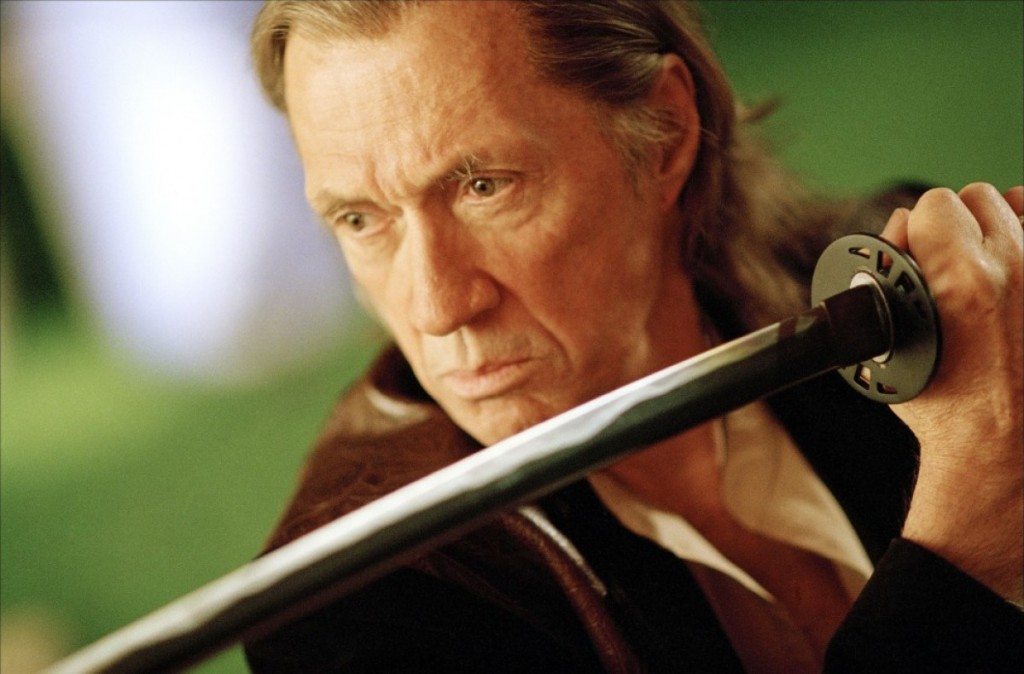 Quentino Tarantino directed films are usually successes and this film is no exception. Continuing the action packed tale of the Bride played by Uma Thurman who seeks revenge on the Deadly Viper Assassination Squad and Bill himself, for killing her unborn child, this film has great action sequences and a fast paced narrative. The film received positive reviews both critically and was a commercial success. Viewers are suggested to watch both Volume 1 (released in 2003) and Volume 2 to enjoy one of the finest martial arts films to come out of Hollywood.
Read More: Best Movies of 1990
7. Sideways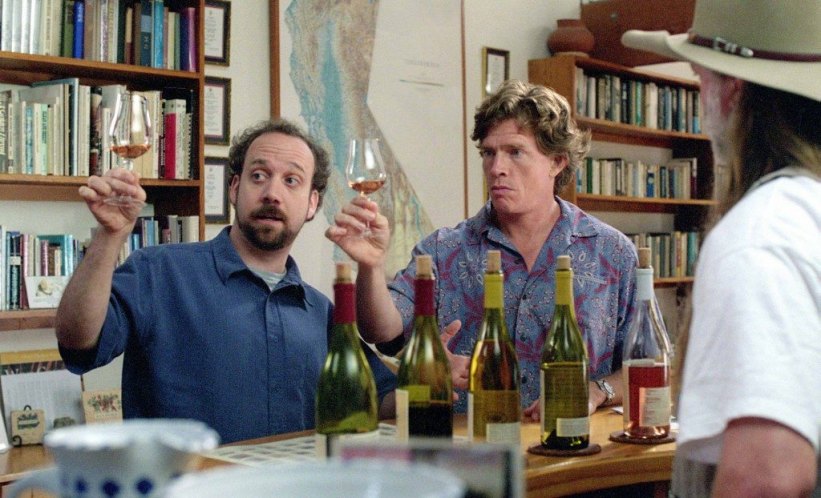 Paul Giamatti should have won the Academy Award for his superb portrayal of Miles, a writer, school teacher and wine lover who is a sad sack disconnecting from life. Using wine as a metaphor for their lives, a group of four spend a week together before one of them will marry. The week will allow each to discover something about one another and Miles finds love again with Maya (Virginia Madsen). Thomas Haden Church is hilarious as his horn dog best buddy Jack. A superb film, with a quartet of excellent performances, fine directing and writing.
Read More: Best Movies of 2013
6. Primer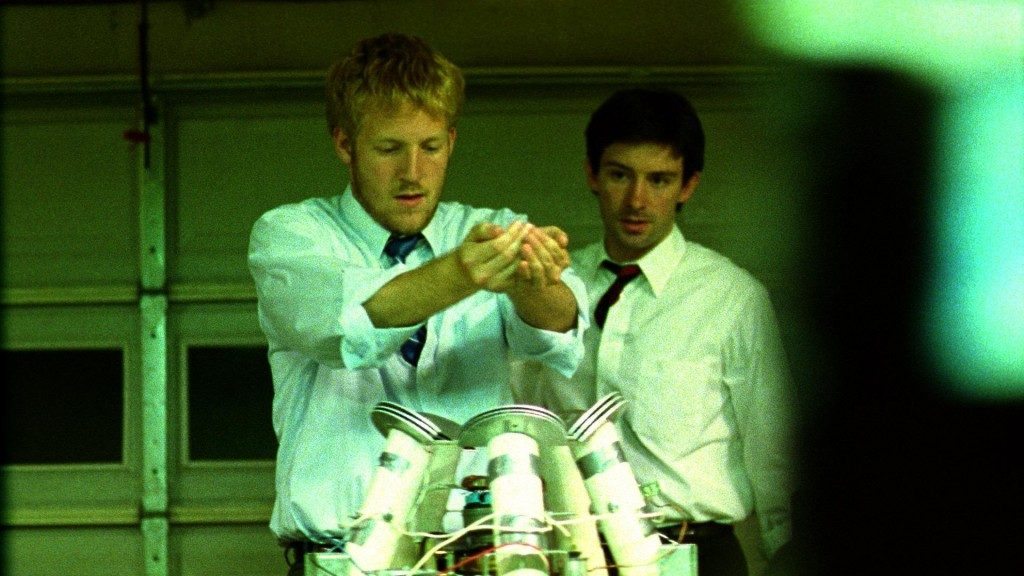 Shane Carruth has a degree in mathematics and is a former engineer and his knowledge came in handy here to build the authenticity of the film's inherent science concepts. What Carruth does here is to present, what would seem like a typical time travel Hollywood fantasy, in the most scientifically realistic way you could ever imagine. It's amazing because in spite of the film's innate technical and narrative complexities, you do get a sense of the filmmaker respecting his viewers' intelligence and providing them with something totally fresh and realistic in a genre that is bloated with trite ideas and silly plotlines.
Read More: Best Movies of the 60s
5. Collateral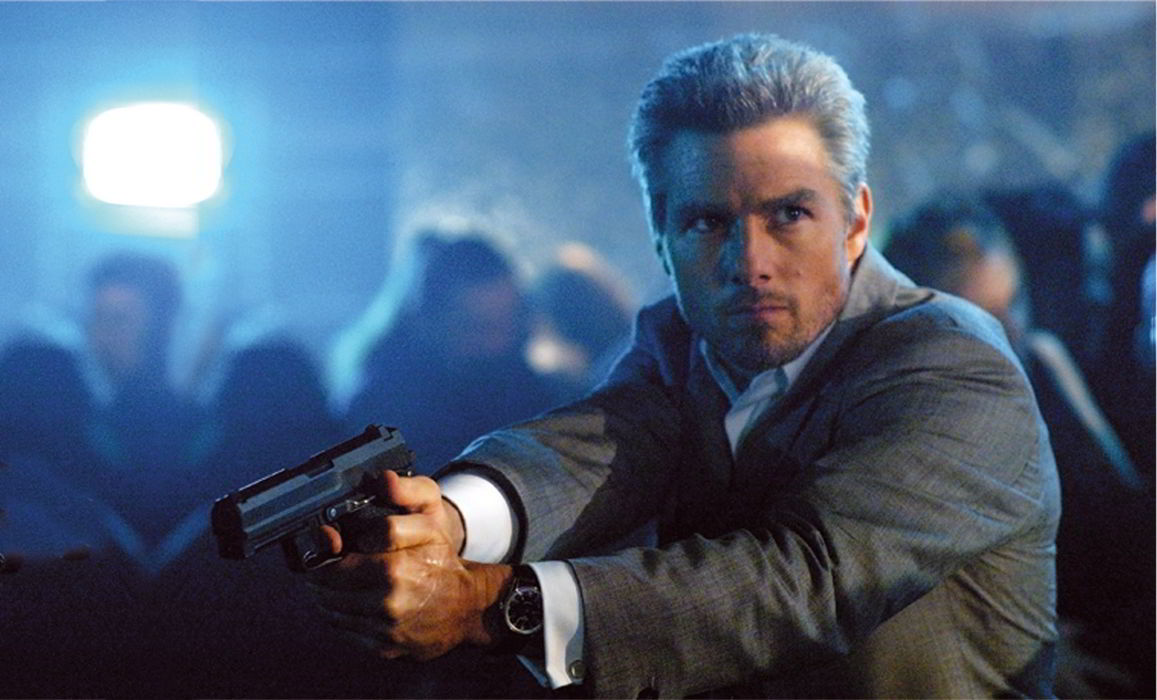 Directed by Michael Mann this film is a neo noir thriller and stars Jamie Foxx as an unwitting taxi driver who is taken hostage by a hitman on a mission played by Tom Cruise. The film is action packed with a gripping narrative tale as the hitman progresses with his kills and Max played by Jamie who must attempt to foil the hitman's plans. The climax of the film carries on the same motif of action as a tense shootout ensues between the hitman and the cab driver where the hitman being fatally wounded dies. The film is an excellent example of classic Hollywood storytelling where an ordinary man by dint of courage prevents extraordinary evil.
Read More: Best Movies of the 2010s (2010-2018)
4. The Aviator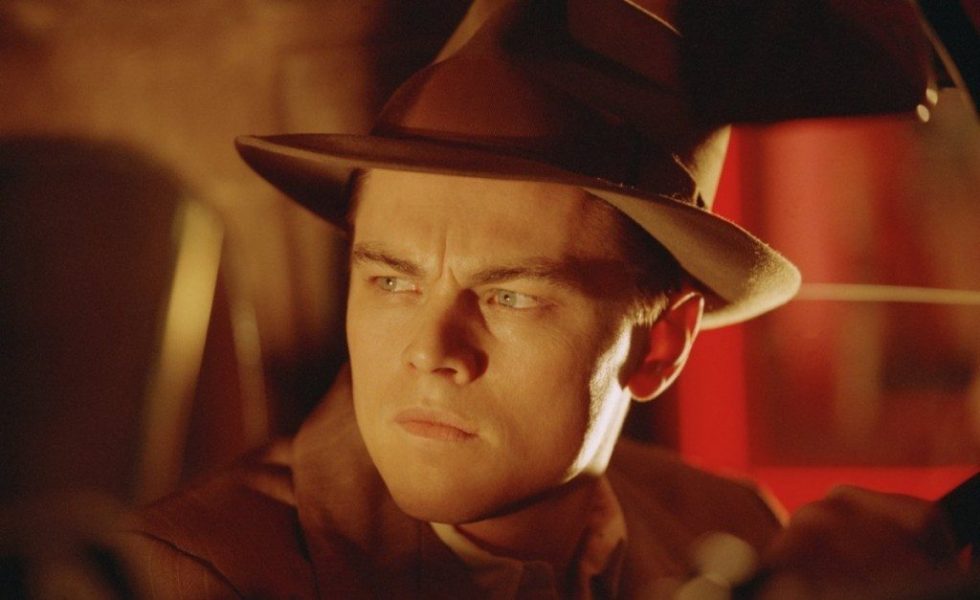 Directed by Martin Scorsese starring Leonardo DiCaprio as Howard Hughes, the aviation pioneer and director, this film is one of the finest of this year. Nominated for the academy awards in eleven categories this film brings to the forefront a combination of fine storytelling and stellar acting. DiCaprio plays a wonderful job portraying a genius growing steadily unstable due to his obsessive compulsive disorder. The Aviator remains one of Hollywood's finest films and definitely the best film of 2004.
Read More: Best Movies of the 21st Century
3. Million Dollar Baby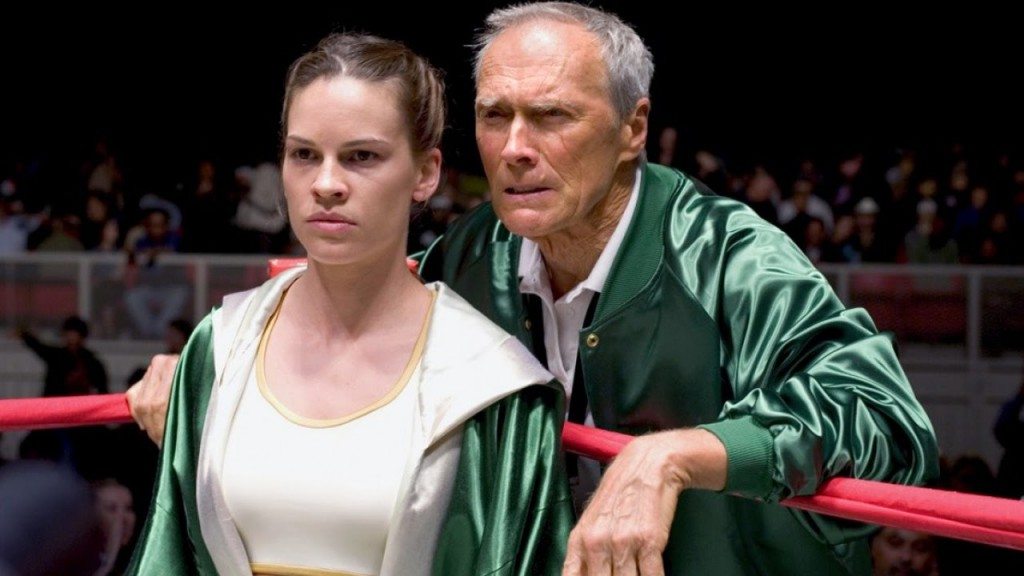 Directed by Clint Eastwood, starring himself, Morgan Freeman and Hillary Swank, this film can be categorized as a biographical sports drama. Having won four academy awards including best picture, this was clearly a favorite among critics and unsurprisingly so since the narrative follows the great underdog tale of an amateur boxer who is trained by a man haunted by his past, Eastwood, to achieve her dreams of becoming a professional. An emotional tale of perseverance and success, this film is definitely a must watch for cinema lovers.
Read More: Best Movies of 2015
2. Before Sunset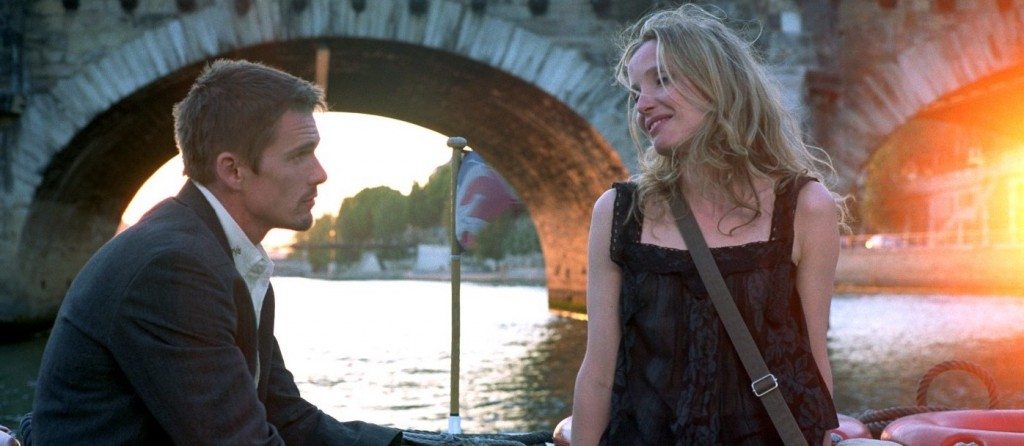 This film is the second installment in Richard Linklater's trilogy which includes 'Before Sunrise' (1995) and 'Before Midnight' (2013). It is one of Hollywood's best romantic tales about a man played by Ethan Hawke who meets a woman played by Julie Delpy in Vienna and spend a passionate night together. Their paths happen to intersect in Paris after a considerable period of time. The passionate conversational exchanges during a limited time in Paris in one afternoon shows the excellence in screenplay writing and why it was nominated for the academy awards in this category. Viewers are advised to watch the entire trilogy to appreciate the magnificence of one of Hollywood's finest romances.
Read More: Best Movies of the 1990s
1. Eternal Sunshine of the Spotless Mind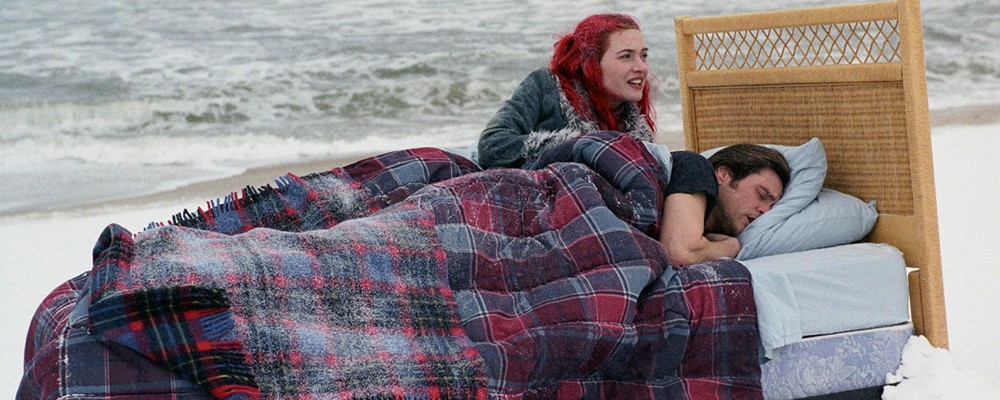 Written by Charlie Kaufman and directed by Michel Gondry this film is science fiction romantic drama. It is based in a society where people can get over tough breakups by erasing each other completely from their memories. Coincidentally an ex couple played by Jim Carrey and Kate Winslet who have erased each other from their memories meet again and begin dating. The cast includes other talented actors like Kirsten Dunst, Mark Ruffalo and Elijah Wood. One of Hollywood's sweetest love stories with moving dialogues this film sends across the message that relationships are not perfect but if people are willing to love each other enough, all problems become surmountable.
Read More: Best Movies of the 1970s