1980 was a great year for films with numerous talented directors producing some of the finest work of cinema. From Woody Allen to Stanley Kubrick to Martin Scorsese to David Lynch, 1980 saw many mavericks at work. While it may not be the greatest year in cinema, it still holds its own. Here is the list of top movies of 1980 according to us:
12. Stardust Memories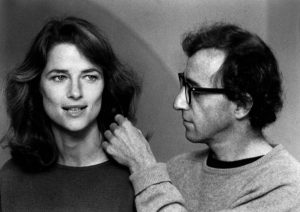 Directed by Woody Allen, this film was not intended to be autobiographical but was perceived as such and is not amongst the great director's more reputed works. However, it is a finely made film with Allen's characteristic underlying neuroses evident in the storytelling that follows a Sandy Bates a filmmaker who is plagued as his fans want his old comedy films and he too battles over the women in his life. The reason this film is featured on the list is because of the effective parodying of some of Fellini's 8 1/2 frames.
Read More: Best Movies of 1979
11. Ordinary People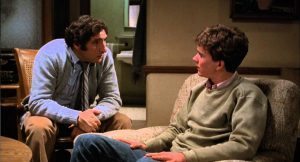 Directed by Robert Redford this drama was the Academy Awards' baby of 1980. It was nominated for six awards and won four including best picture and best director. However, this film ranks rather low on my list because some audience might find the drama slow paced. However, let this not reflect negatively on the film in any way for it is one of the finest incisive looks into the disintegration of an upper-middle-class family. The plot follows the slow falling apart of the Jarretts in Illinois after their son meets a boating accident. A heart rendering and intelligent film, the critical acclaim alone justifies its place on the list.
Read More: Best Movies of 2007
10. Dressed to Kill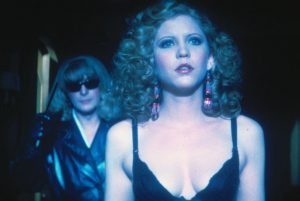 Directed by Brian de Palma, this erotic thriller is a brilliant tale of psychological dark depths and sexual frustrations. Without giving much away about the plot, let me just say that it includes all the delectable elements like murder, sex, psychologists, killer blondes, transgender patients, police and everything else required to make a film a riveting performance. Brian de Palma is one of the few directors who rarely go wrong with his films and this is no exception. If you want a good murder with twists, this is the best in 1980.
Read More: Best Movies of 1994
9. The Long Good Friday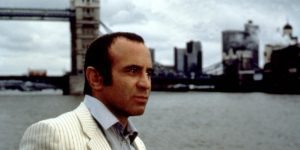 Directed by John Mackenzie, this film stars Bob Hoskins and Helen Mirren. The British film was originally completed by 1979 but eventually released in 1980. The premise of the film is essentially a reflection of the events that concerned the 1970s like political corruption, corrupt police, IRA funding, Britain's role in the EEC, the free market economy and numerous other events. It is often regarded as one of the greatest films of the 1980s and one of the finest British films of all time. The film became Hoskins' breakthrough role in the industry.
Read More: Best Movies of 1973
8. The Elephant Man
Directed by David Lynch this film is a historical drama about Joseph Merrick who is referred to as John Merrick in the film. Set in 19th century London, Merrick is a severely deformed man and the film revolves around his life and how he is treated as a freak for his deformities. An extremely touching film about a man who is ridiculed and treated with animosity but wants nothing but acceptance from society, this film was shot in black and white and is known for its groundbreaking makeup talent. A critically acclaimed movie, this film remains one of Lynch's finest works to date.
Read More: Best Movies of 2017
7. Caddyshack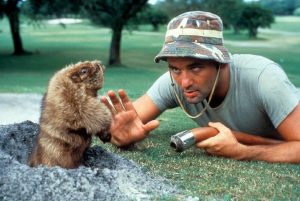 Directed by Harold Ramis, this film stars notable people like Michael O'Keefe and Bill Murray. It is often hailed as one of the funniest sports comedies of all time. The film has managed to gain a large cult following over time and tells the story of a golf course and a caddie who tries to gain acceptance into an elite society. A ragtag series of incidents that portray the social condition and the intrusion of gophers that have symbolic significance, this is an extremely intelligent comedy and one of the finer films of this year.
Read More: Best Movies of 2003
6. Kagemusha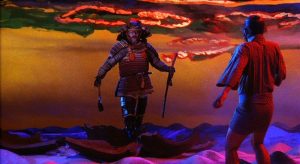 The director needs no introduction, Akira Kurosawa is one of the legends of the art of filmmaking. His jidaigeki film won the Palm d'Or and several other honors for its cinematic brilliance. The plot itself is a riveting tale of a lower class criminal whose job is to dissuade lords from attacking the newly vulnerable clan. The climax of the film is 1575 battle of Nagashino and I would seriously recommend this film as it is one of Kurosawa's best but sometimes gets overlooked since his entire body of works is praiseworthy.
Read More: Best Movies of 2011
5. The Blues Brothers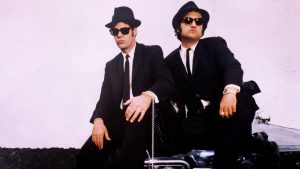 Directed by John Landis, this film is a musical comedy starring John Belushi and Dan Akroyd. It is a story of the brothers' quest for redemption as they try to save the orphanage where they grew up against insurmountable odds. The tale is refreshing with moments of emotion and interspersed with comic breaks. The unconventional scripting of the movie makes it remarkable film and ultimately went on to give the film a cult status.
Read More: Best Movies of 2002
4. Airplane!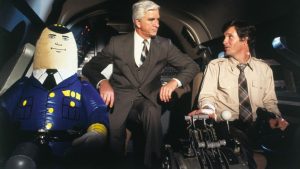 Alternatively known as Flying High!, this is one of the funniest movies ever made. A satirical parody that won a Writers' Guild Award for best-adapted comedy, this film is bound to have the audience in splits. The plotline follows an ex-fighter pilot with a fear of flying and when things go wrong horribly during the course of the flight, it falls to this man to sort things out. The premise sounds serious but the cutscenes and gags make the movie an immensely enjoyable experience.
Read More: Best Movies of 1999
3. The Empire Strikes Back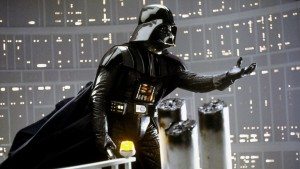 Directed by George Lucas, this film is the second installation in a franchise that needs no introduction. The film itself turned out to be the highest grossing film of 1980 and one of the most critically acclaimed films of all time for its cultural and aesthetic significance. The plot follows Luke as he is faced with the choice of completing the Jedi training or facing Darth Vader who had managed to capture his friends. On a personal note, this is probably my favorite film in the franchise and it is definitely one of the finest films to have come out this year.
Read More: Best Movies of 2005
2. Raging Bull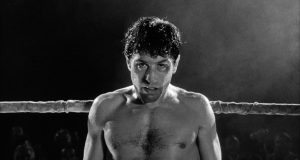 If Kubrick tops the list this year, it is only by a very narrow margin. Raging Bull is often considered as Martin Scorsese's magnum opus and one of the finest films to have ever been made. It is not empty praise as the film lives up to it and has duly been acknowledged by the Academy Awards in winning both best actor (De Niro) and best editing. The film saw the rise of Joe Pesci as an actor and was a just reflection of the exacting standards that Scorsese sets as a director in a film. The story which is based on Jake LaMotta's life was to some extent relatable to Scorsese due to the self-destructive tendencies which left the great boxer and the brilliant director rather disenfranchised. If one is to witness one of the finest films of this year, Raging Bull would be an obvious pick.
Read More: Best Movies of 2001
1. The Shining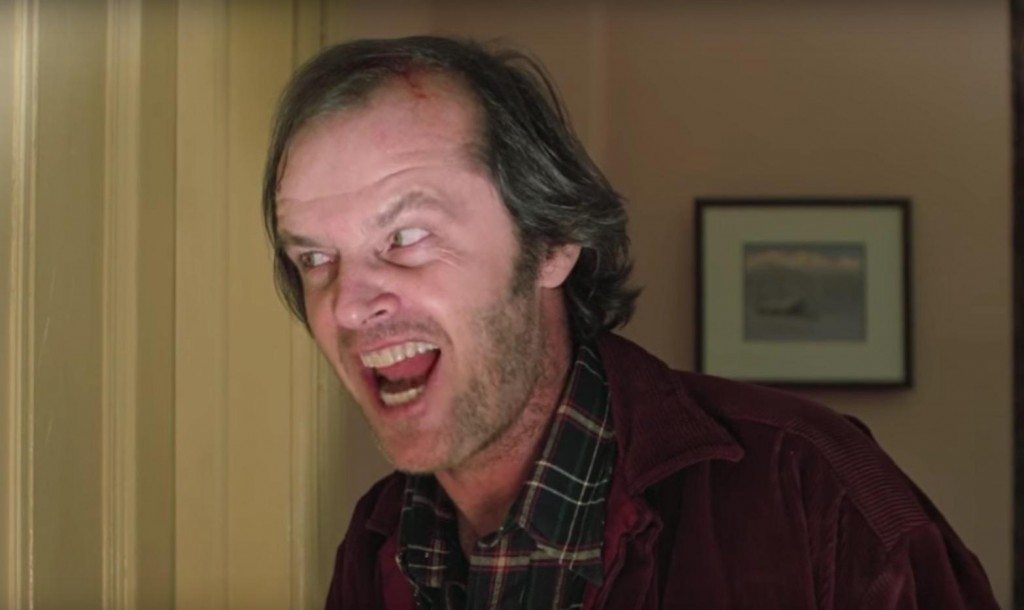 Stanley Kubrick's horror masterpiece based on Stephen King's novel. This was always a recipe for success. The movie stars the extremely talented Jack Nicholson and Shelley Duvall. A combination of various aspects of horror including both supernatural elements and psychotic breaks together make this movie one of the greatest horror films of all time. The story follows a family that moves into a hotel over the winter as caretakers, but the hotel's sinister history begins to eventually affect the family. The film boasts some excellent cinematic work including an extensive use of Steadicam.
Read More: Best Movies of 2008