Sometimes, it is a habit of movie-lovers to assess the progress of a film industry by checking its annual report. Yes, just like any management job, growth stats, amount of money minted, people's interest-everything is considered. We have to get to the root of things.
2008 had something for everyone. As you will go through this list, you will realize that there was something for everyone. While it is easy to guess which film will be at the top, but there are some very interesting entries, some of them not many people would have seen. I believe this list is a way for us all to celebrate the great cinematic experiences which the year 2008 gifted us. Here's the list of top films of 2008. You can watch several of these best 2008 movies on Netflix, Hulu or Amazon Prime.
14. Cloverfield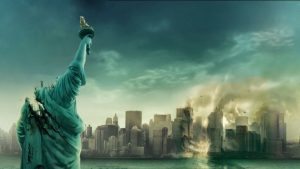 This paranormal monster film tells the story of a group of young men and women who are trying to survive this surprise extra-terrestrial attack on New York City (out of all the places in the world, of course, they had to choose New York City). It doesn't only create pure horror but brings out moments of laughter and other emotions too. With a strong performance from the cast, 'Cloverfield' is definitely a complete cinematic experience.
Read More: Best Movies of 2014
13. Slumdog Millionaire

'Slumdog Millionaire' is just a simple love story with many other layers. There has never been a more realistic take on India by any foreign film as this one. A heart-touching story of Jamal, a tea-seller trying to reach his love and on the way, becomes a millionaire without any significant knowledge. This award-winning film had a talented cast which did justice to the amazing plot.
Read More: Best Movies of the 1980s
12. Taken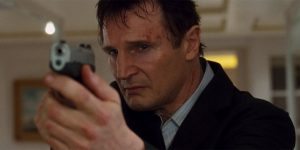 'Taken' can be remembered for its unique take on the father-daughter relationship or a rather dark view of the world of human trafficking. Bryan Mills, an ex-CIA agent gets to know of his daughter's abduction in foreign territory but since he doesn't have any boundaries, he is willing to go to any extent to rescue his daughter. A nail-biting thriller with loads of action and Liam Neeson at his absolute best, 'Taken' is your watch if you are looking for some kicks.
Read More: Best Movies of 2016
11. Tropic Thunder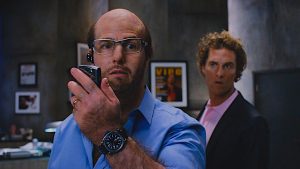 Who thought that with a star-cast consisting of the likes of Robert Downey Jr., Matthew McConaughey and Tom Cruise, one would make a fun-riot like 'Tropic Thunder'. It's the story of a Sergeant Fourleaf who has been captured by the Vietnamese while his fellow troopers try to rescue him. In simple words, this is a spoof of the Vietnam War and all the films made on it but despite being that, it remains strong on content and doesn't lack any bit of spark for an entertaining film. Watch out for Tom Cruise as 'Les Grossmen' who looks absolutely unidentifiable and seems to be a new territory altogether.
Read More: Best Movies of 2000
10. Rachel Getting Married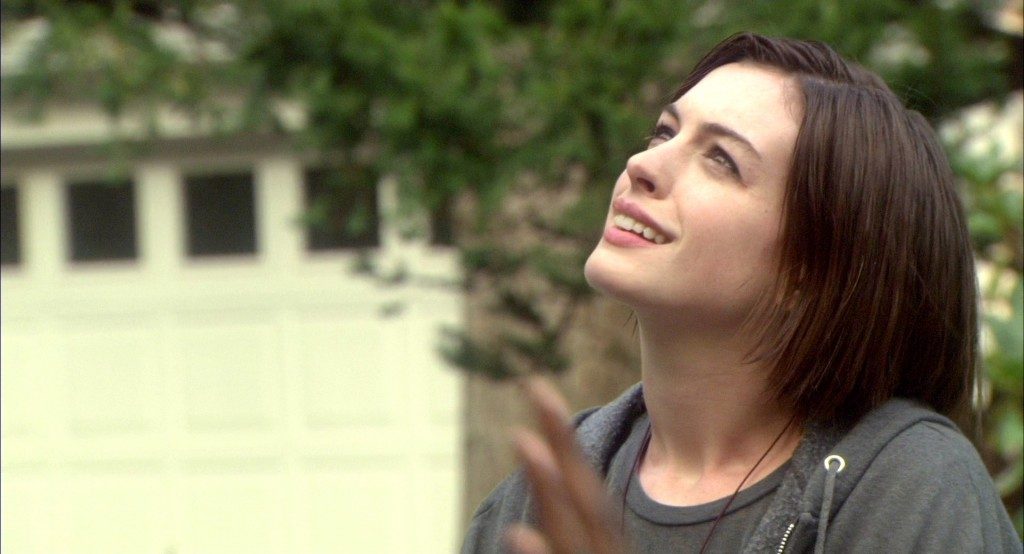 This little gem directed by the late great Jonathan Demme tells the story of a woman who is just released from a drug rehab for a few days as she leaves to attend her sister's wedding. As Kim Buchman, Hathaway, assisted by some sublime writing and nuanced direction, delivers her most layered performance to date. It's pretty much of a character-driven movie and to have delivered such a richly intricate performance for a role so emotionally draining is a testament to her exceptional abilities as an actor.
Read More: Best Movies of 1974
9. Kung Fu Panda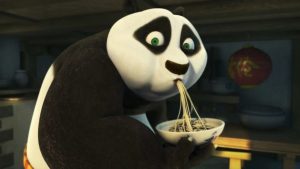 'Kung Fu Panda' is not any quintessential martial arts film. The previous year, a film 'Ratatouille' taught us that anybody can cook and in 2008, 'Kung Fu Panda' taught us that anybody can learn Kung Fu Panda and master it, even a panda. Jack Black does impressively well as Po, the Panda while the supporting cast doesn't disappoint either.
Read More: Best Movies of 1979
8. The Reader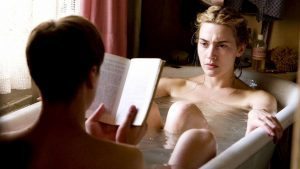 This is as emotional as a film can get. Starring Kate Winslet in the lead role, 'The Reader' tells the story of Hanna Schmitz who has to ultimately pay for her crimes against Jews but it also tells another side of her life where she conceals a secret in the direst of circumstances: she is illiterate. The film provides a strong stand on the issue of adult illiteracy while putting light onto the sufferings of Jews in concentration camps. Kate Winslet was as German as one can get and Ralph Fiennes, for once, doesn't portray an anti-semitic character in a film.
Read More: Best Movies of 2007
7. Iron Man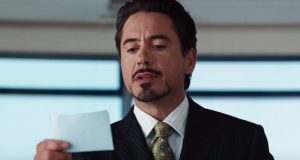 People went over-the-board with excitement when Marvel announced a first-of-many cinematic adaptation of its comics. The coolest superhero in the world, 'Iron Man' got his own film. It deals with how the multi-billionaire scientist Tony Stark comes to making his own combat suit and delivering some awesome catch-phrases like "I am Iron Man." Robert Downey Jr. makes a statement to the world and begins on the path of becoming the richest actor in the world.
Read More: Best Movies of 1994
6. The Boy in the Striped Pajamas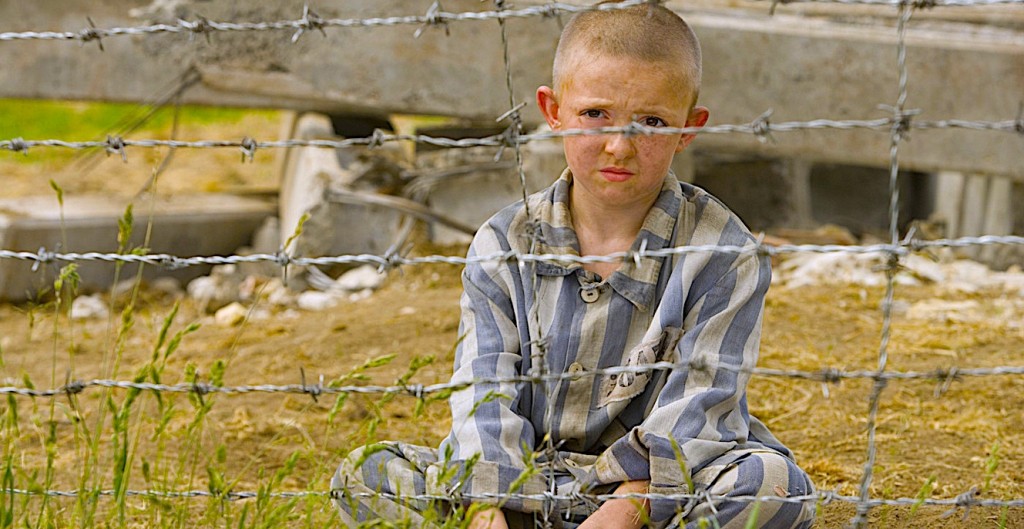 Another of the stories based on the Nazi times, this movie chronicles the scenes of the Nazi extermination camp through the eyes of two eight-year-olds, one of whom is the son of a Nazi commandant and the other is a Jewish inmate. The stark contrast between the two, the sheer display of emotions and differences in the life of the inmates and that of the others. The movie is compelling to watch which makes it difficult for the viewers to not cry.
Read More: Best Movies of 2010
5. Vicky Cristina Barcelona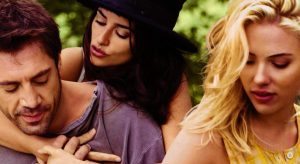 Coming on the back of the success of 'No Country for Old Men', Javier Bardem had a lot riding on him for this romantic comedy to be equally good. Although the concept of this film is light, it gives a serious opinion on how love and marriage work. It also effectively shows the two kinds of people- those who have a traditional approach to love and those who prefer to have it spontaneous. Woody Allen gives us another insightful and beautifully-crafted film.
Read More: Best Movies of 1973
4. The Curious Case of Benjamin Button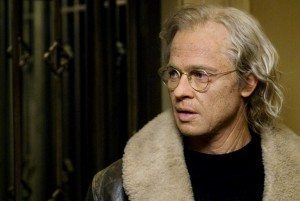 'The Curious Case of Benjamin Button' is a unique story in its own way. The concept of a man aging in reverse makes us very curious about what impact does it have on his life, hence, the title is apt. Brad Pitt gives a heart-wrenching performance as the titular character who is trying to adjust with all that is going wrong in his life. The film has one of the saddest endings and the story was such that it brought emotions out of the coldest of people. David Fincher delivers yet another masterpiece.
Read More: Best Movies of 2017
3. Wall-E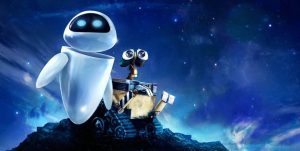 Helmed by Andrew Stanton who is renowned for his unique animated films, 'Wall-E' is unconventional too. It doesn't have much comedy but takes up a serious issue as the environment and makes us hope for a safer tomorrow. Amidst all this, it shows a truly comforting love story between the titular robot and Eve. One film which you can watch with your better half and laugh and cry at the same time.
Read More: Best Movies of 2003
2. Synecdoche, New York
As a writer or a director, Charlie Kaufman has been giving us movies that have always stood the test of time. Be it 'Eternal Sunshine of the Spotless Mind' or 'Being John Malkovich', his movies are way ahead of their time and at the same time are refreshing. Many critics have shunned the movie, but the film is slowly getting its due credit. Some critics have also compared it to Federico Fellini's '8½'. While you're at it also watch Kaufman's another movie 'Anomalisa'. It's another cult in the making.
Read More: Best Movies of 2011
1. The Dark Knight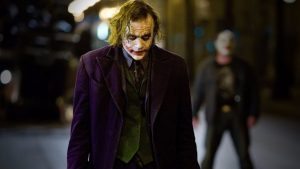 'The Dark Knight' is one movie which surely stands above all. All thanks to Christopher Nolan as he turned this simple DC comic into a movie which gives an insight on life and the world we live in. It is a direct clash of ideologies- Batman who has faith in people and Joker who considers them to be selfish and this world to be needing chaos. Late Heath Ledger aces the character of 'Joker' and gives us a villain which we can truly love. Whenever shall a question arise about what makes a great movie, 'The Dark Knight' should serve as the perfect example.
Read More: Best Movies of 2002