At the height of the directors era, talents emerged in the seventies that stunned American and world audiences and critics with their artistry. Fulfilling on the genius of The Godfather (1972), Francis Ford Coppola directed The Godfather Part II (1974), in my opinion the finest film in the history of the cinema. Deeper, more complex, more in depth, darker and greater in scope than the first film it would win six Academy Awards including this time an Oscar for Coppola as Best Director. He gave us two films this year, the low budget, paranoia thriller The Conversation (1974) won Best Film at Cannes and was nominated for Best Picture giving Coppola two Best Picture nominees.
Roman Polanski, Bob Fosse, Sidney Lumet, Terence Malick, Mel Brooks, John Cassavettes, Brian de Palma, Martin Scorsese, and Steven Spielberg all had major films in release, major works all. They were young upstarts and their careers were just beginning, within two years they owned the American moviue business. 1939 often is hailed as the greatest movie year, 1956 has a great list of films that make a good argument, but I am not sure any single year rivals 1974 for the sheer artistry of the work created and presented. Following is the list of 14 best of 1974.
1. THE GODFATHER PART II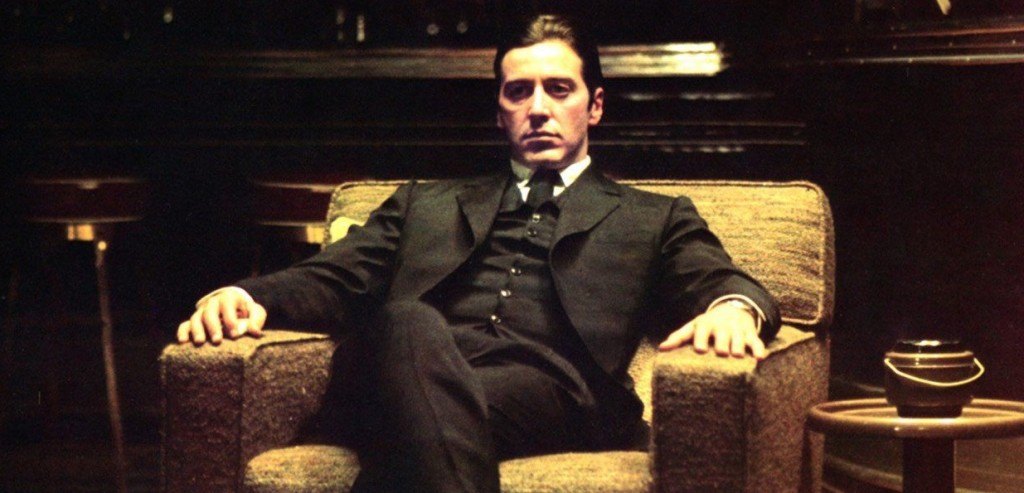 For me, this is the single greatest film ever made, a sequel and prequel to the first film that goes further into the story and the moral soul of Michael Corleone. Darker, deeper, more complex, the film explores in flashback the rise of Vito, portrayed this time by Robert De Niro who in every move and word spoke suggests a young Brando, while the balance of the film explores Michael solidifying his power as the most powerful and dangerous Don in America. It is a stunning study of how absolute power corrupts absolutely. The film earned six Academy Awards, though incredibly Pacino lost for his greatest performance. A masterpiece.
Read More: Best Movies of 1995
2. CHINATOWN
One of the screen finest film noirs, directed with a confident hand by Roman Polanski from a script by Robert Towne. Private eye JJ Gittes (a brilliant Jack Nicholson) is drawn into a nightmare of murder and incest in thirties LA that is far beyond his realm of understanding. Faye Dunaway is superb as the femme fatale, a woman caught in terrible circumstances. John Huston the great director is pure evil as the reptelian father who is a monster of the highest order. Nominated for eleven Academy Awards, it took Screenplay. In any other year this wins it all, nearly perfect.
Read More: Best Movies of 1991
3. THE CONVERSATION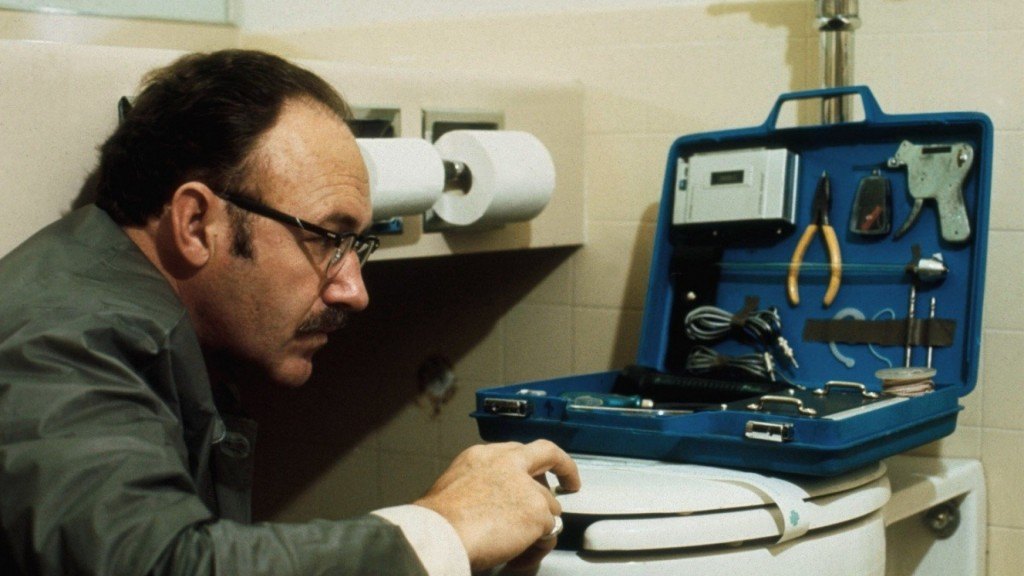 AT the height of Watergate, Coppola directed and wrote this small, intimate film about a professional surveillance expert, Harry Caul, portrayed brilliantly by Gene Hackman who finds himself being drawn and duped into a world where he is being bugged. Hackman gives a near silent performance, he rarely speaks for fear of being caught on tape, using his eyes and body language to give his very fine performance. He was snubbed for an Oscar nomination, a genuine crime because he is extraordinary. The film was made for less a million dollars, and stands among the finest of the decade.
Read More: Best Movies of 1992
4. LENNY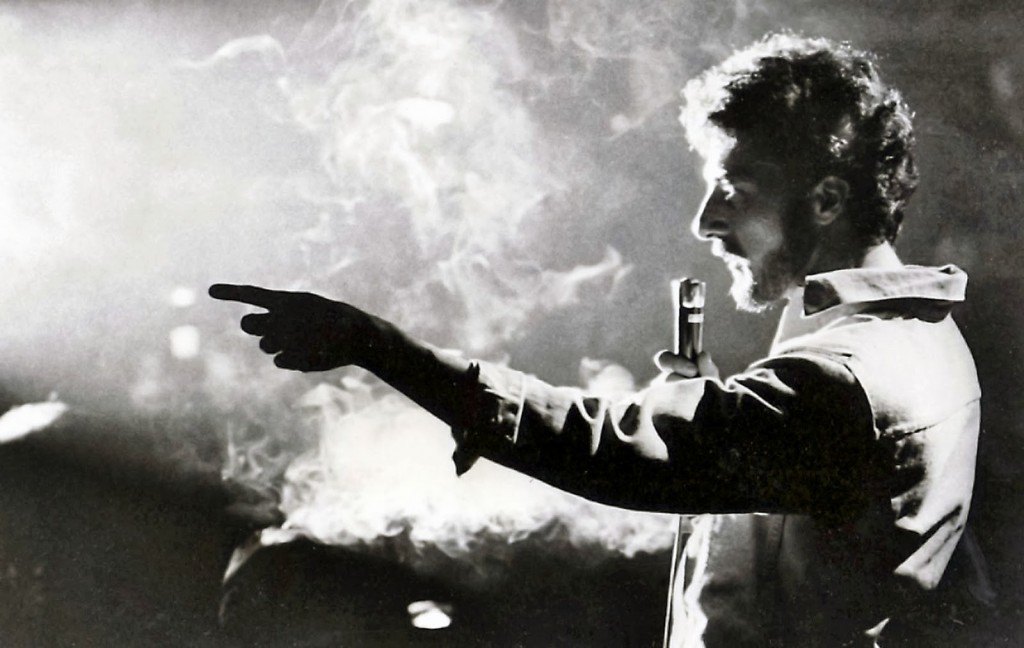 A tough, honest biography of comic Lenny Bruce, the first social commentary comedian who stood up and talked about the world and became famous and infamous for it. Bruce peppered his act with profanities that often saw him busted for obscenity, but never stopped him. He used words to make his point, to make people laugh and better to make them laugh at themselves. A troubled man, he became addicted to heroin and died very young. Portrayed by Dustin Hoffman in a superb performance, he is an angry man who fights for his right to speak out. Valerie Perrine is equally good as Honey Harlow, his stripper wife whom he pulled down into the hell of addiction with him. Shot in stark black and white and directed by the great Bob Fosse. Six Oscar nominations including all four of the major categories.
Read More: Best Movies of 1985
5. BADLANDS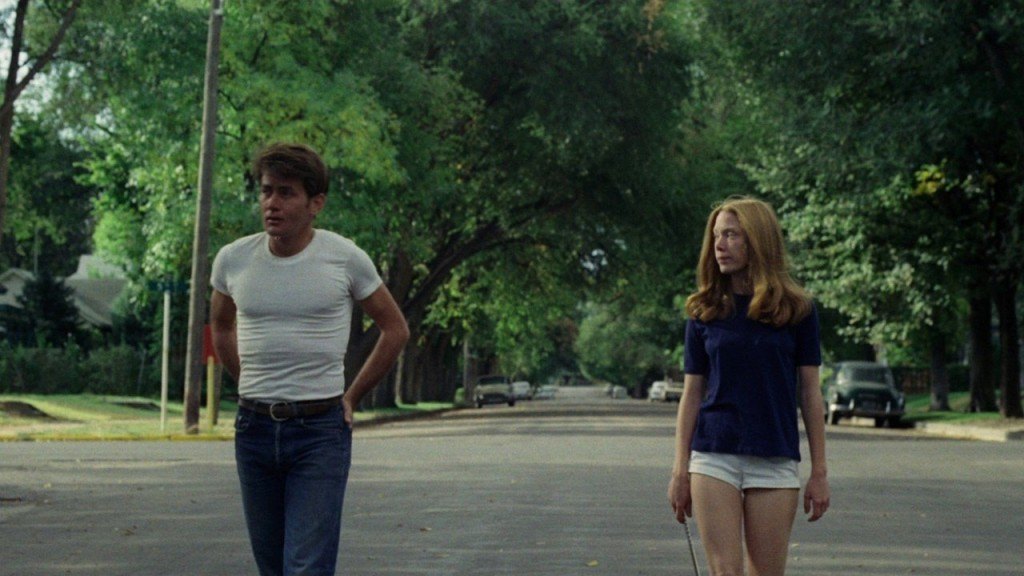 One of the most influential films of the decade, directed by Terence Malick, and to this day I am not he has made a better film. The New World (2005), maybe, but nothing he has made strikes me as electrifying as Badlands. Based loosely on the killings of Charles Starkweather, a young man who took a young woman off her porch and went on a killing spree before being captured, the picture is a stark, powerful work with superb performances from Martin Sheen and Sissy Spacek. The film was made on a shoestring budget, and though far from a blockbuster, it found a following, a loyal one and is a beloved work from this time.
Read More: Best Movies of 1998
6. YOUNG FRANKENSTEIN
Mel Brooks created the parody film with Blazing Saddles, further down on this list and followed his western spoof with a superb comedy Young Frankenstein that sends up the classic Universal horror films of the thirties. Shot on the same sound stages as the classic Boris Karloff films, Brooks made an affectionate, loving spoof that was hysterically funny, irreverent, well acted and directed from a superb script. Gene Wilder, Peter Boyle (their song and dance is a high point), Madelaine Kahn and Teri Garr are wonderful, Cloris Leachman a lovely surprise and Gene Hackman to die for. One of the greatest American comedies ever made.
Read More: Best Movies of 1981
7. PHANTOM OF THE PARADISE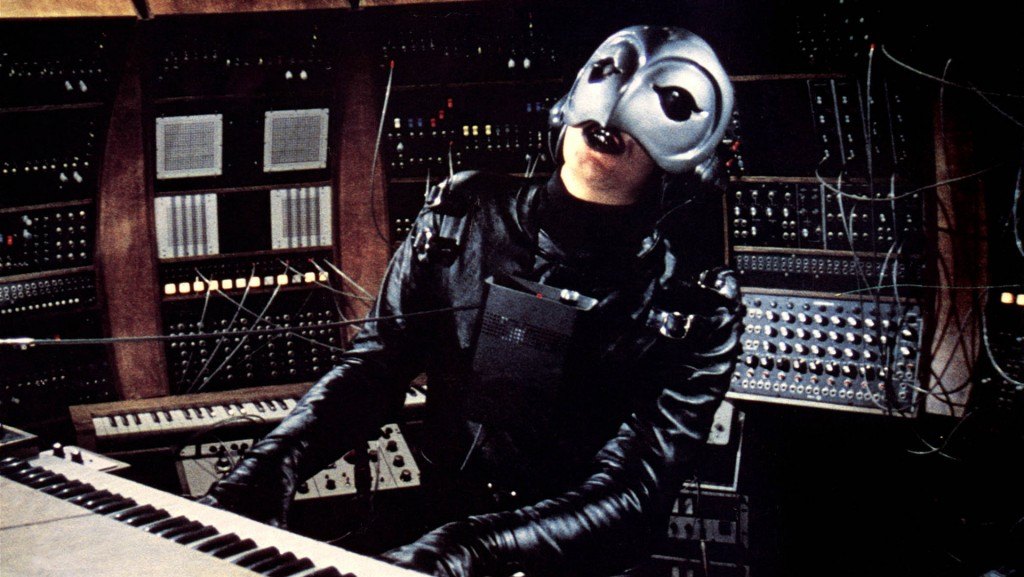 Brian De Palma directed this outstanding rock and roll version of The Phantom of the Opera, and it became one of the most popular cult films of its time. It is now appreciated as one of the seventies finest films, wildly original yet paying homage to the horror films before it. The score by Paul Williams is outstanding, the songs terrific, one of the best song scores in recent memory. Williams gives a fun performance as Swan a brilliant record producer who makes stars, who steals music and injures a composer who haunts his music hall, the Paradise. Darkly funny, blackly brilliant.
Read More: Best Movies of 1995
8. THE TOWERING INFERNO
Of the many disaster epics produced in the seventies, a genre born in the decade, this was the finest of the lot. Lavishly produced, an all star cast, and stunning visual effects tell the story of a skyscraper set ablaze in the middle, with a party on the top floor and no way to get to the people. Paul Newman, Steve MCQueen, Faye Dunaway, and Fred Astaire are among the cast, but let's be clear, the cinematography and effects are the star of this baby. It is a thriller from the beginning to the end. Nominated for eight Academy Awards including Best Picture.
Read More: Best Movies of 1993
9. ALICE DOESN'T LIVE HERE ANYMORE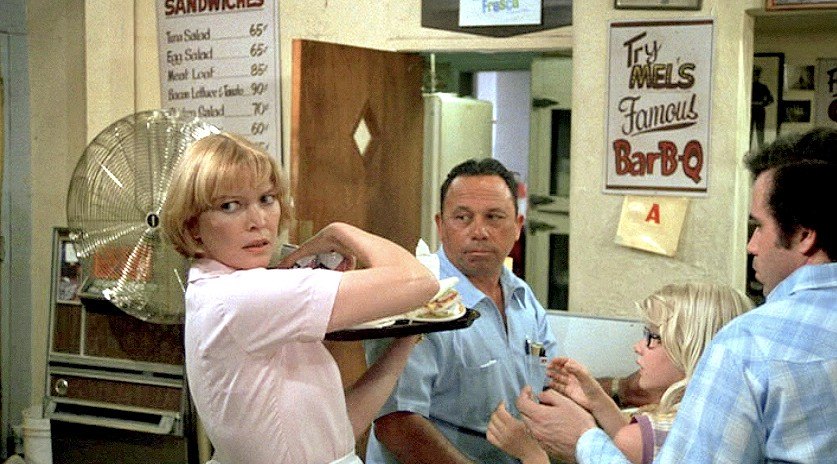 When Hollywood started exploring the role of the woman in society, this was among the first and the very best of the those films. Ellen Burstyn gives a performance for the ages as a married woman suddenly a widow who goes looking for herself, son in tow, in hopes of finding who she is. Burstyn is superb in the film, winning an Academy Award, directed by, surprisingly, Martin Scorsese who took the job to learn about women. They learned so much from one another, and created a film that spoke to women like few ever had, or have since.
Read More: Best Movies of 1980
10. A WOMAN UNDER THE INFLUENCE
John Cassavettes was the father of the American independent cinema, a fearless director-writer who would act in Hollywood movies (Rosemary's Baby) and pour his own funds into his films, which usually featured his wife, the great Gena Rowlands and actor friends of theirs. In this work, Rowlands gives her finest performance as a woman slowly breaking down and is powerless to not suffer a nervous breakdown. It is a harrowing performance that earned the actress a richly deserved Oscar nomination, and a surprising one for her director-writer hubby.
Read More: Best Movies of 1989
11. MURDER ON THE ORIENT EXPRESS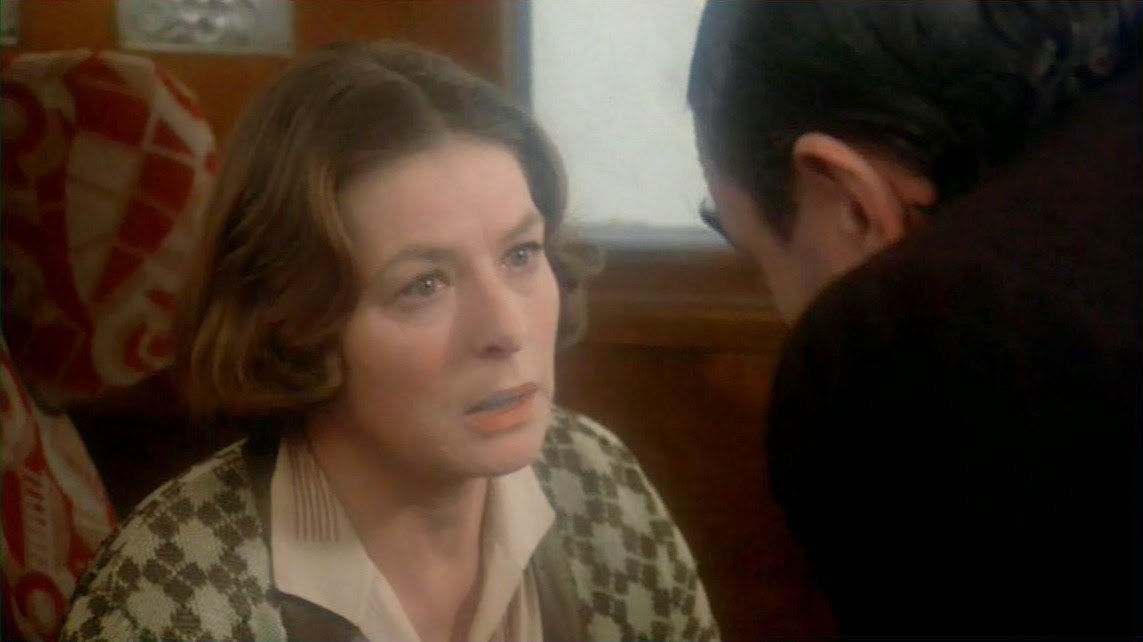 A beautiful, handsomely made adaptation of the Agatha Christie mystery, with an all-star cast, guided superbly by the great Sidney Lumet, a wunderkind with actors. Albert Finney is outstanding as Hercule Poiret, who knows that someone aboard the train has killed someone and it tasked with finding the killer. Nothing prepares him for what he discovers. Lumet keeps the tension up high and fills the screen with beauty and fine performances, the best being Ingrid Bergman who won an Oscar for supporting actress.
Read More: Best Movies of 1987
12. BLAZING SADDLES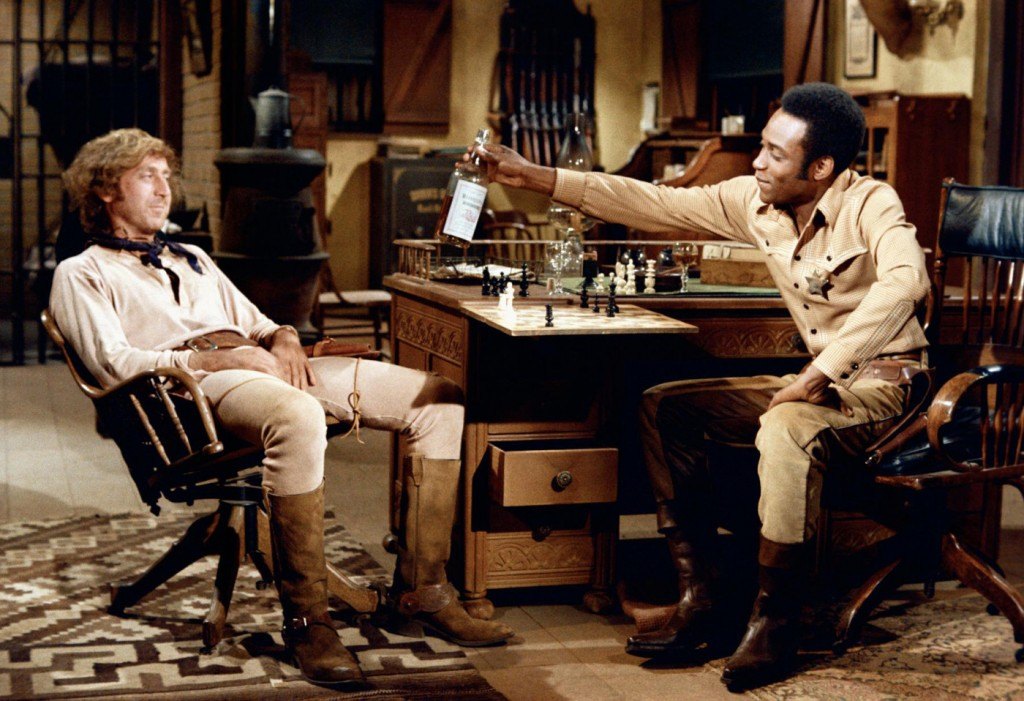 The first of the great parodies created by Mel Brooks, this hysterically funny film attacks, with great affection the American western and has a blast doing that. A black sheriff arrives to provide law and order and finds no order of any kind. Ballsy humor, dark comedy, often brutally funny, the film takes no prisoners, sending up all genres, not just the western though the trail films take the greatest hits. Madelaine Kahn is sensational as a sexy diva, and Cleavon Little priceless as the black marshall. How he never became a major star I do not know.
Read More: Best Movies of 1984
13. THE SUGARLAND EXPRESS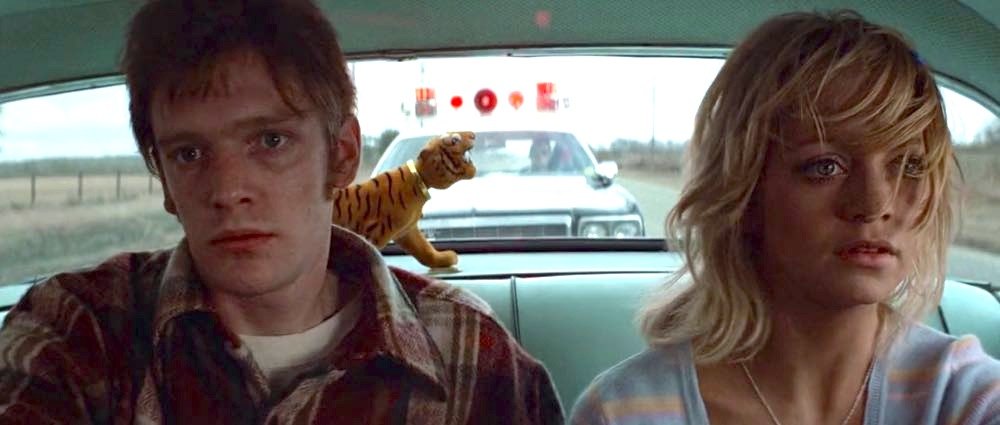 Pauline Kael the great film critic of the New Yorker called this the most extraordinary debut of a director since Orson Welles and Citizen Kane (1941). The director was twenty-five year old Steven Spielberg who would in one year become a household name with Jaws (1975). His confidence in directing this was superb, and his road film was brash and bold, with fine performances from Goldie Hawn and William Atherton. Spielberg films have always moved, because he understood inherently where to put the camera. It began with Duel and was followed here. Cinema was never the same.
Read More: Best Movies of 1988
14. THE GREAT GATSBY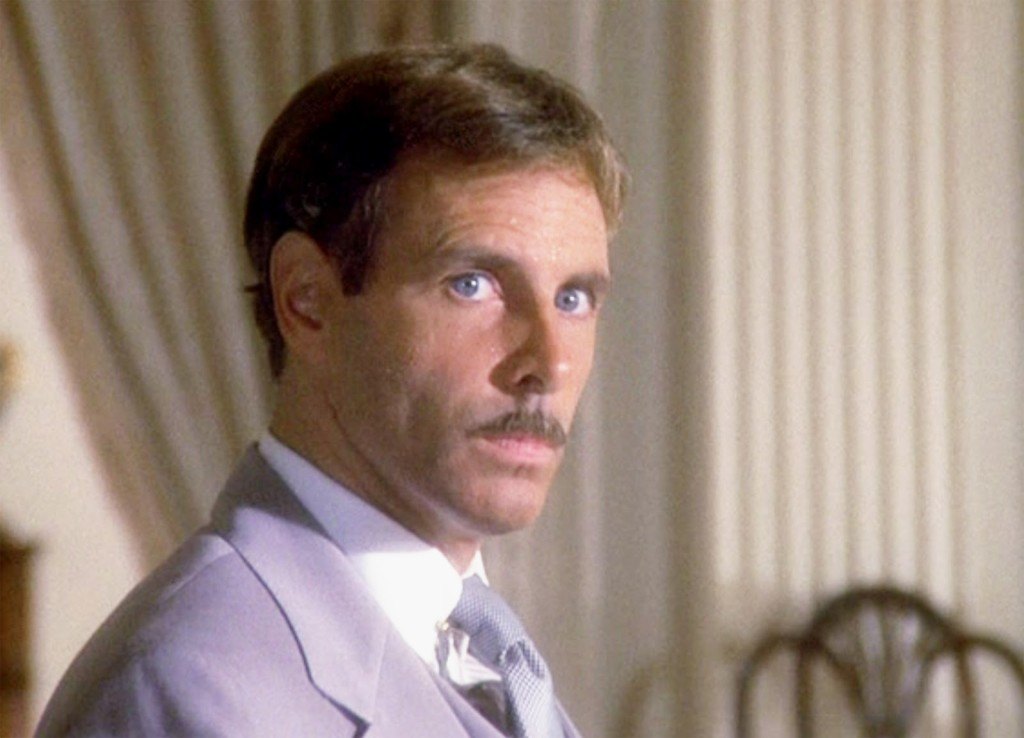 Though the film was a disappointment, the campaign leading to its release, the subsequent release of the film, the fine supporting performances even the let down of the leads made it something very special. Francis Ford Coppola wrote the screenplay, Robert Redford played Gatsby though everyone know it should have been Jack Nicholson because Redford did not begin to suggest the danger. Mia Farrow was a crushing letdown as Daisy, but Bruce Dern was astounding as Tom, he should have been nominated for an Oscar. Jack Clayton directed, rather blandly, but the film had enough power to make it a minor hit.
Read More: Best Movies of 1986