1991 wasn't a particularly spectacular year for movies. But still it was a respectable year, if not in terms of quality, then definitely in terms of variety. While one hand we had some great thrillers like 'The Silence of the Lambs' and 'Cape Fear', we also saw release of some brilliant dramas like 'JFK' and 'Days of Being Wild'. And how can we forget one of best action movies of all time: 'Terminator 2: Judgement Day'. Here is the list of top movies of 1991:
15. JFK
Director Oliver Stone's controversial drama is a historical epic surrounding New Orleans DA Jim Garrison's (Kevin Costner) investigation of the John F. Kennedy assassination on November 22, 1963. The film won Oscar for Best Cinematography and Best Editing. The interpretation is based on the alleged conspiracy theories of the obsessed attorney about the mystery of the death, and on the testimony of a number of (unreliable) witnesses.
The editing of the movie is top notch and the source materials included news reels, black & white photos, miniature models which are assembled together to tell the truth. Gary Oldman, who plays assassin Harvey Oswald, delivers a great performance. The trial scene including the monologue from Kevin Costner stand out.
Read More: Best Movies of 2007
14. Cape Fear
This movie from director Martin Scorsese is the remake of director J. Lee Thompson's suspenseful film noir from James Webb's screenplay, based on John D. MacDonald's novel "The Executioners". It stars Robert De Niro (who was nominated for Oscar for his portrayal of psychotic Max Cady), Nick Nolte and Jessica Lange in lead roles. It follows story of a psychopathic rapist Max who is released after 14 years in jail. He's convinced that his defense lawyer Sam Bowden (Nick Nolte) did not defend him to the best of his ability. So, he starts stalking Sam and his family and wants some payback. This brutally suspenseful film is surely worth your time!
Read More: Best Movies of 1994
13. The Fisher King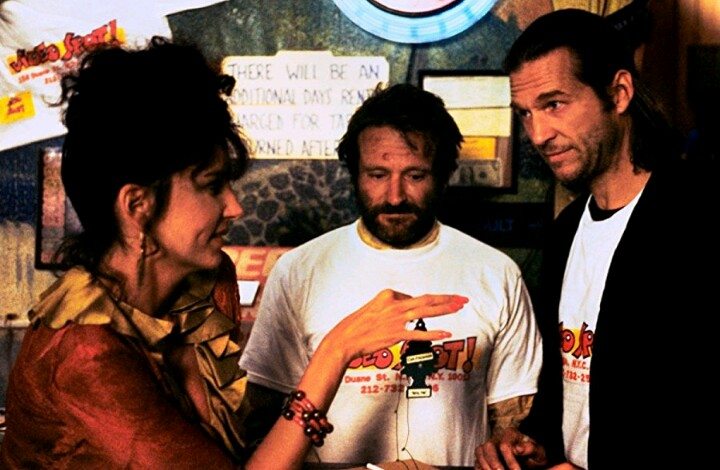 This movie from director Terry Gilliam (known for Twelve Monkeys, Brazil ) has Robin Williams, Jeff Bridges and Mercedes Ruehl (who won Oscar for her role) in the lead roles. The film follows a radio DJ Jack Lucas (Jeff Bridges) who inadvertently provokes a caller into murdering a group of innocent people. Driven by guilt, he finds redemption in helping a disillusioned homeless man Parry (played by brilliant Robin Williams) who was an unwitting victim of that mistake. Robin Williams should have won Oscar for his role. Look out for the scene in Central Park featuring Robin Williams and Jeff Bridges!
Read More: Best Movies of 1973
12. Thelma & Louise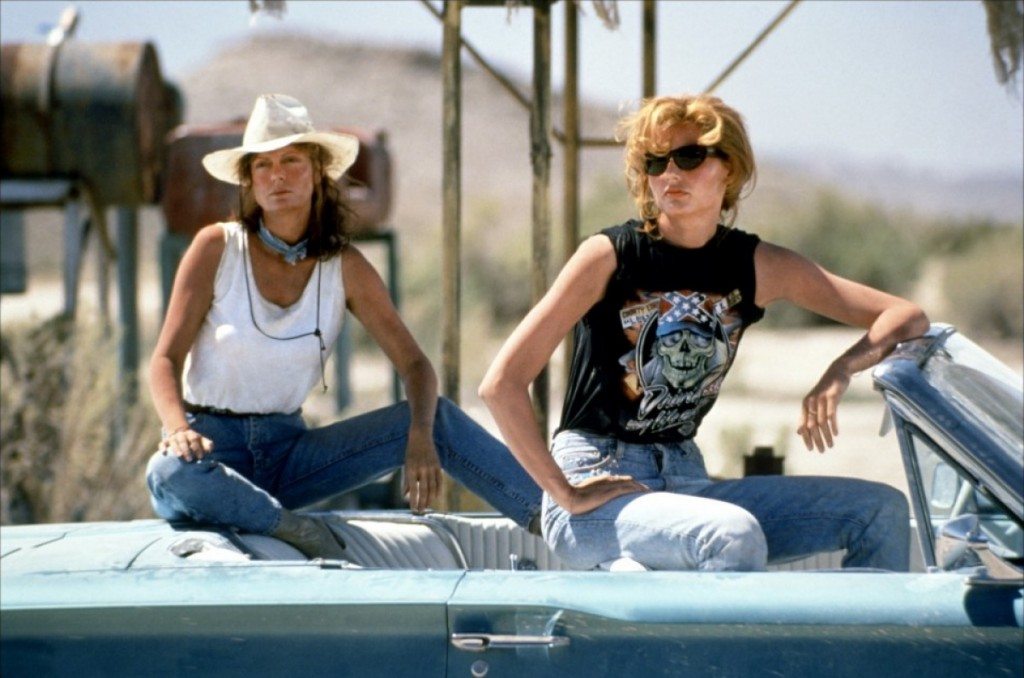 This Ridley Scott feminist road film was nominated for 6 Oscars and it won Oscar for Best Screenplay. Susan Sarandon plays Louise, a thirty-something waitress with an attitude and some emotional baggage, and Geena Davis is Thelma, a cloistered housewife with a yearning to breathe free. One day, they decide to undertake a road trip which is soon hit by a tragic incident. The rest forms an out-and-out adventure. Both the leading ladies were Oscar nominated for their roles!
Read More: Best Movies of 2017
11. Point Break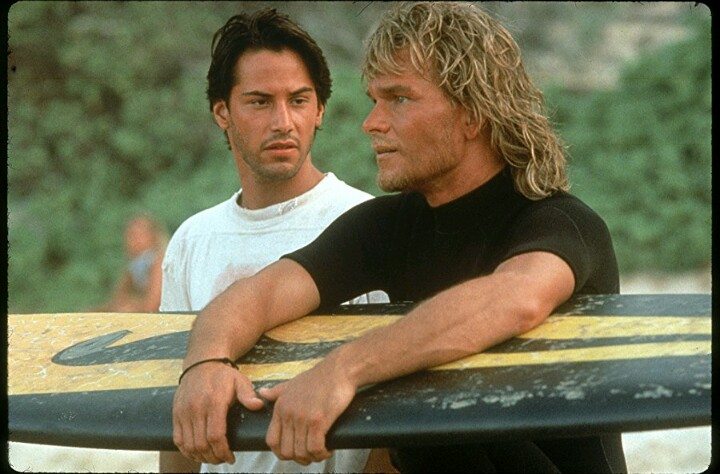 This movie from Kathryn Bigelow (known for Zero Dark Thirty, The Hurt Locker) is an action crime thriller starring Patrick Swayze and Keanu Reeves in the lead. Keanu Reeves plays FBI agent Johnny Utah who is investigating bank robberies possibly being committed by surfers. He goes undercover and infiltrates the surfing community and develops friendship with Bodhi ( Patrick Swayze) who is a leader of surfing gang. Look out for the sky diving scenes which are brilliantly filmed.
Read More: Best Movies of 2003
10. Barton Fink
The Coen Brothers' dark, surreal and comedy drama Barton Fink shows the strain on a New York playwright working on a simple B-movie script. It was nominated for 3 Academy awards and won Palme d'Or. John Turturro ( Barton Fink) and John Goodman ( Charlie Meadows) are in lead roles. Slavery and conditions of labor in creative industries is the main theme of this movie.
Read More: Best Movies of 2011
9. Beauty and the Beast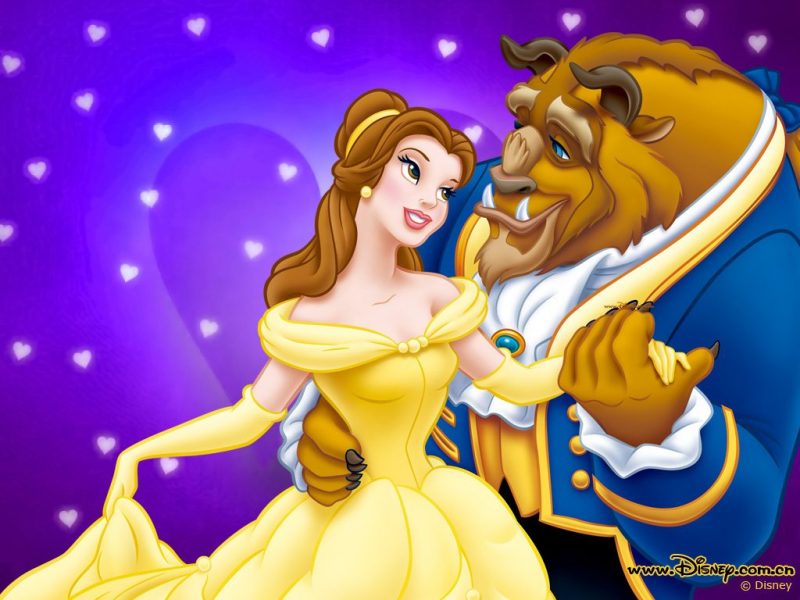 Arguably, the most successful Disney animated film of all time, this film was the first animated feature to ever receive a Best Picture Academy Award nomination. It was the winner of two Academy awards. It is based on the classic 1756 fairy tale (written by Jeanne-Marie Leprince de Beaumont) and the importance of inner beauty.
Read More: Best Movies of 2002
8. Boys n the Hood
John Singleton became the youngest director (23 years) and the very first African-American in cinema history ever to be nominated for the Academy Award for Best Director for this movie.This ghetto drama follows the lives of three hoods growing up in South Central LA, marked by economic hardship, gang violence and police brutality. Rap star Ice Cube made debut in this movie.
Read More: Best Movies of 1999
7. A Brighter Summer Day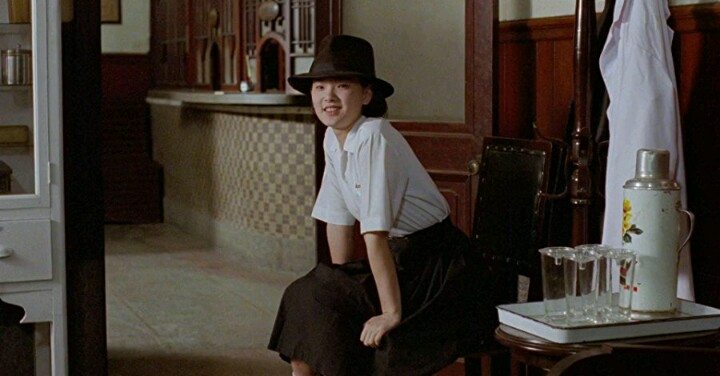 This Taiwanese drama film is directed by Edward Yang. The movie has existential themes such as the search for guidance during adolescent years, the results of social detachments and the hardships of parenthood. There have been many great films about the teenage years but few capture the roller coaster emotions and the sudden shifts of friendships and loyalties. The movie is actually the study of Taiwanese youth gangs of 60's.
Read More: Best Movies of 2005
6. The Addams Family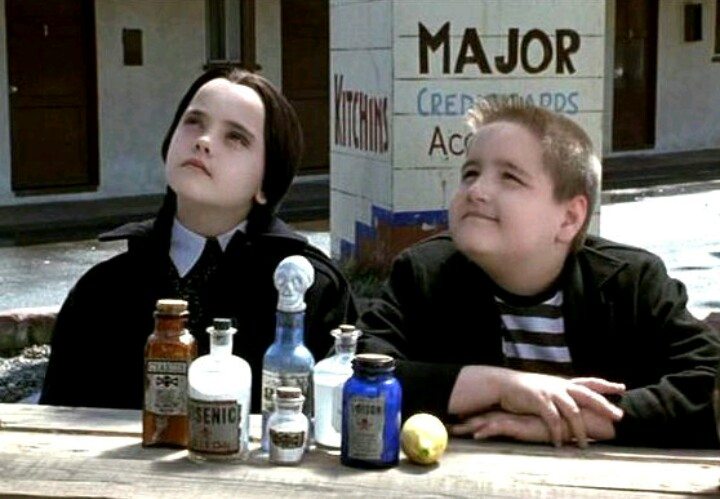 This movie is directed by Barry Sonnenfeld (known for Men in Black). This dark comedy was nominated for Best Costume design. The film follows a conman who claims to be a long lost uncle of a rich family (Addams family) in order to loot them. 'The Adams Family' is a very funny film that is quite underrated.
Read More: Best Movies of 2001
5. Night on Earth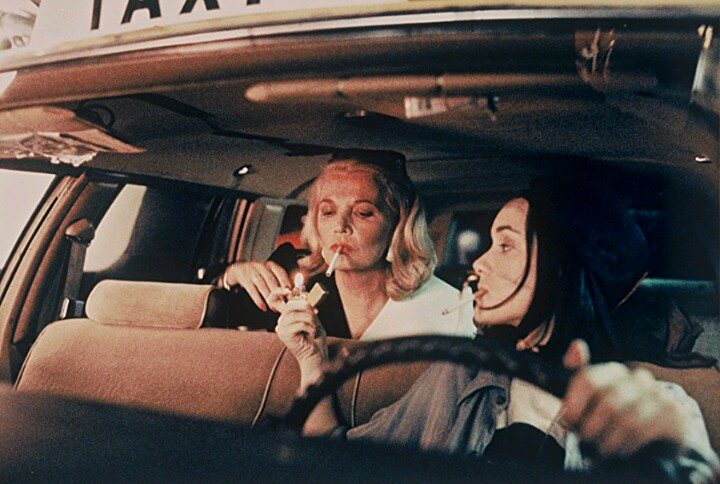 This movie from director Jim Jarmusch has quite a unique storyline. Winona Ryder and Gena Rowlands are the only known faces in the movie. It follows story of 5 different cab drivers in five American and European cities and their fates on the same eventful night. The movie actually unites America and Europe with a single thread. The concept of the movie thinks of night as a place rather than a time, because all of the stories begin at the same moment in time but in different time zones.
Read More: Best Movies of 2008
4. Days of Being Wild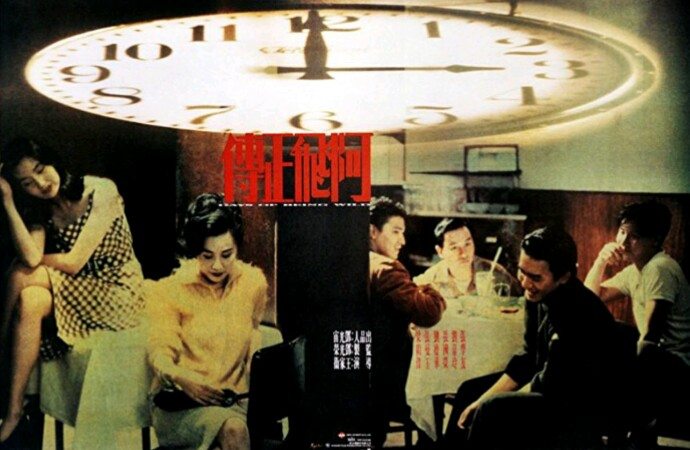 It is a Chinese crime drama film directed by Wong kar wai. The movie is about Yuddy (Leslie Cheung), a drifter who sets out to find his real mother after the woman who brought him up tells him the truth. The movie is raw and touching. It is a film that makes you feel that you are living through it.
Read More: Best Movies of 2010
3. Fried Green Tomatoes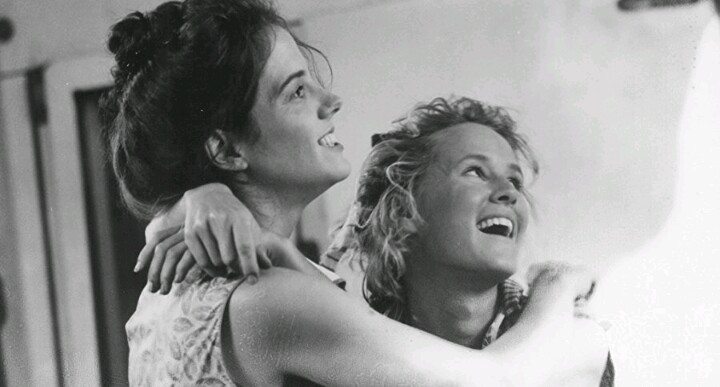 This movie from Jon Avnet stars Kathy Bates in the lead role. The movie is about an unhappy housewife Evelyn Couch (Kathy Bates) who befriends an old woman and is captivated by the tales she tells about people she used to know. This movie is well written and superbly acted. The performances of Mary Stuart Masterson and Mary Louise Parker are the ones to behold.
Read More: Best Movies of 2004
2. Terminator 2: Judgment Day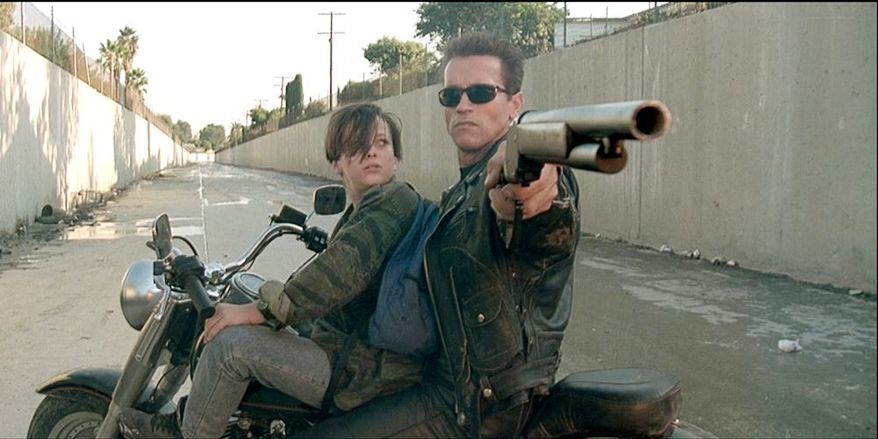 This James Cameron movie (winner of 4 Academy Awards) is the well-executed, action-packed sequel to the earlier film of the same name. The sequel reunites director James Cameron and the two major stars, Arnold Schwarzenegger and Linda Hamilton. The film explores issues of fate, loyalty and the essences of humanity. It grossed half its budget in its opening weekend, despite a running time of over two and a half hours and ended up making back twice its budget in the United States alone. The science-fiction blockbuster is known for its computer-generated special effects. Arnold Schwarzenegger's Terminator character of the first film told everyone: "I'll be back" – and proved it with this film.
Read More: Best Movies of 2009
1. The Silence of the Lambs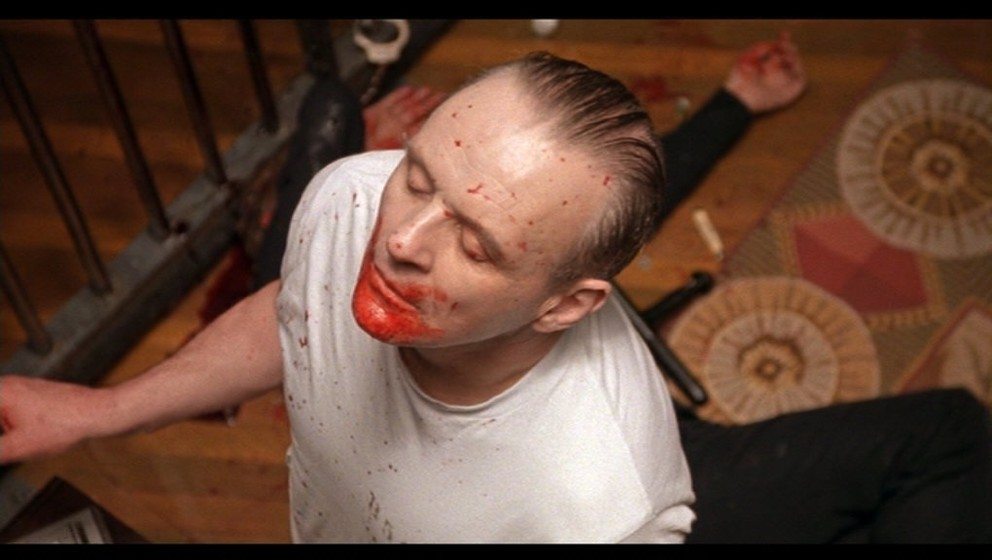 The Best picture Oscar winner for the year 1991, 'Silence of the Lambs' is one of the most suspenseful psychological thrillers ever produced in film history. This Jonnathan Demme movie stars Anthony Hopkins and Jodie Foster in the lead roles. This superbly crafted and dark film is based on Thomas Harris's 1988 best-selling novel of the same name. It follows story of a young F.B.I. cadet Clarice (Jodie Foster) who must receive the help of a cannibal killer Hannibal Lecter (Anthony Hopkins) to help catch another serial killer who skins his victims.
Read More: Best Movies of 2006