The 90s was a great decade for cinema. Directors like Steven Spielberg, Martin Scorsese and Abbas Kiarostami were at the pinnacle of their careers while some young exciting talents like Paul Thomas Anderson and David Fincher burst out on the scene with films that fiercely defied norms and conventions.
1999 is possibly one of the greatest years in cinema history. The year was particularly fruitful for American cinema as it witnessed an array of films that would change the landscapes of filmmaking in Hollywood. But we've managed to go beyond the commercial realms of Hollywood and dig out those little gems from world cinema that still remain largely unexplored by a number of movie buffs. So, let's take a look at the list of top movies of 1999. You can watch several of these best 1999 movies on Netflix, Hulu or Amazon Prime.
15. The Matrix
'The Matrix' is one of the most important movies ever made. Parts of the film certainly look dated and the plot is heavily flawed but it changed the way sci-fi movies were made in Hollywood. The technicalities of the film were groundbreaking for its time and its partly realized thematic ambitions very nearly transcended the genre. Though the writing feels a bit inconsistent at places, the Wachowskis' direction is faultless as they manage to infuse the film with a certain atmospheric quality that makes it so involving. The Wachowskis followed this up with two sequels but none could come close to matching the energy, ambitions and originality of their revolutionary original.
Read More: Best Movies of 2012
14. The Blair Witch Project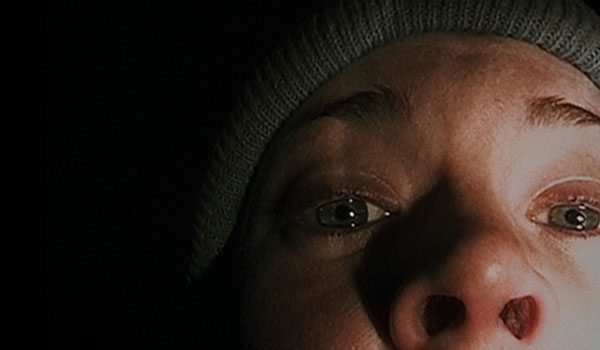 One of the most original, inventive horror movies ever made, 'The Blair Witch Project' fiercely defies conventions and stretches the inherent limitations of genre filmmaking in ways you've rarely experienced before. It follows three students who decide to go into the Maryland backwoods to film a documentary about the mysterious Blair Witch incidents. However, things take a wild turn after they lose their way and disappear in the forests. We, the audiences, are left to watch their remaining footage which was discovered a year later. The tension is well maintained throughout but what's most effective about the film is how it evokes imagination rather than resorting to mindless depiction of extreme graphic violence which would have killed the raw emotional power of the film.
Read More: Best Movies of 2014
13. Fight Club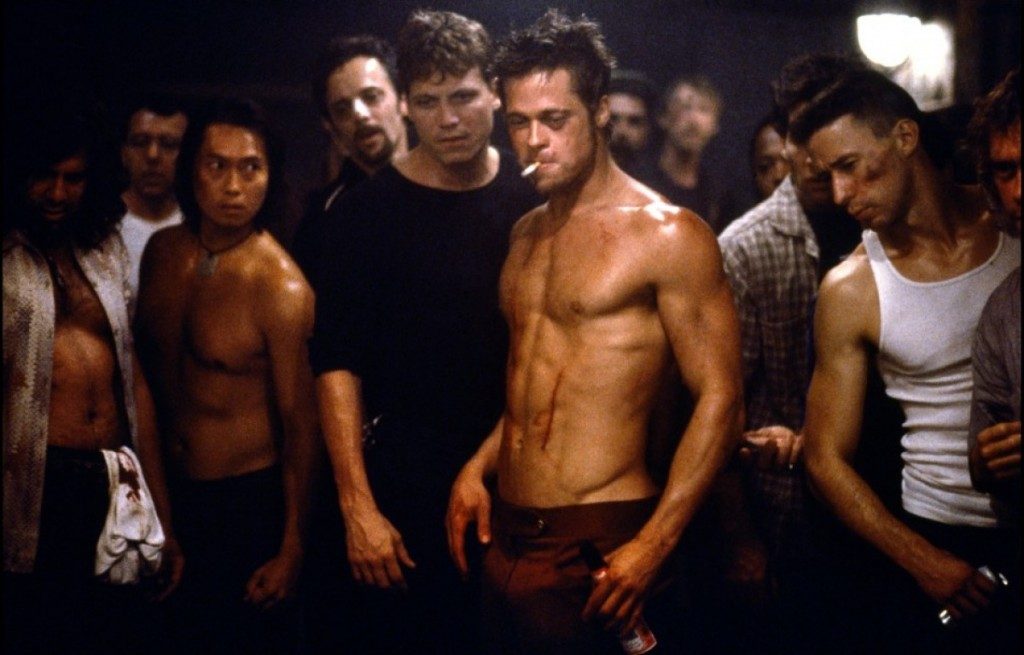 One of the most iconic American movies of the 20th century, 'Fight Club' is a film that still manages to hit you not because of its cinematic quality but because of what it tries to say. It hasn't particularly aged well and at times gets caught up in its own ambition but the overall energy and liveliness still make for an enormously engaging experience. The film follows an unnamed man who has grown increasingly tired of his corporate job and forms an underground fight club after he meets a charismatic soap salesman on a plane. Fincher's direction is remarkably vibrant and unusually fluid, letting his actors sink in and deliver performances that stay within the realms of the film's tone.
Read More: Best Movies of the 1980s
12. Audition
Japanese auteur Takshi Miike is one of the modern masters of horror. His cinema has generated significant controversy over its bold depiction of sexuality, graphic violence and disturbing, provocative themes. 'Audition' is probably his finest work and it embodies everything he strives to attain in his vision. The film tells the story of a widower who arranges an audition to meet a new partner. He comes across a beautiful, mysteriously quiet woman with whom he begins a relationship. However, there's more to her than meets the eye as her disturbing past comes back to haunt her, disrupting their relationship in unimaginable ways. It's a deeply disturbing, harrowing drama that is pretty violent and in-your-face in its approach but never loses its impact because of its inherent truthfulness.
Read More: Best Movies of 2016
11. Rosetta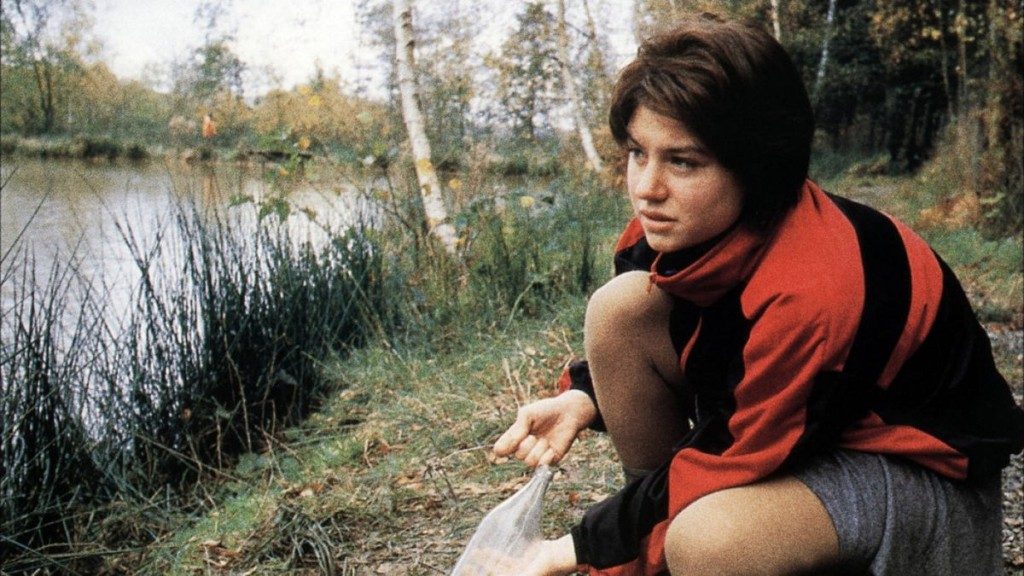 One of Dardenne brothers' finest works, 'Rosetta' depicts the struggles of its titular character as she tries to survive and secure a job whilst living in penurious conditions with her alcoholic mother. The Dardennes display enormous compassion and humanity that fall right into the emotional core of the subject which makes for an immensely satisfying emotional experience. Its starkly realist tone keeps you gripped throughout with Emilie Dequenne effortlessly slipping into the directors' vision in a performance of fierce strength and astounding shrewdness.
Read More: Best Movies of 2000
10. The Straight Story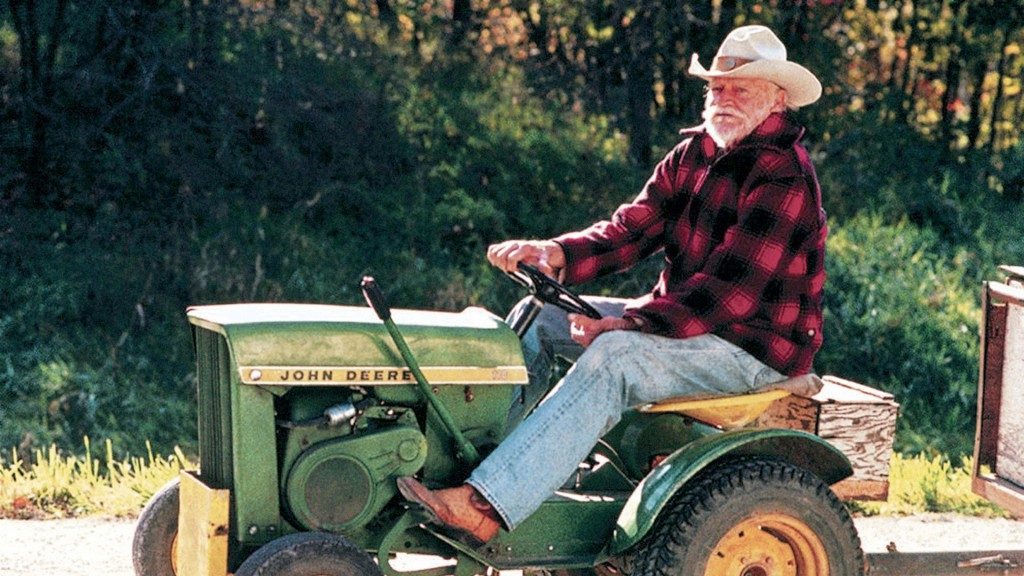 Strikingly beautiful, profoundly heartfelt and visually eloquent, 'The Straight Story' is David Lynch's touching love letter to humanity. It's his most personal, humane work to date and certainly one of the best movies of 1999. The film tells the story of an old man who sets off on his lawn mover to visit his estranged brother who is critically ill. It depicts his journey as he comes across many people, touching their lives, sharing his experiences with them. Lynch masterfully captures the aura of the story using long poetic shots that depict the raw beauty of the landscapes, evoking such heartfelt emotions in us that we feel truly captivated by its intimacy and universal truthfulness.
Read More: Best Movies of 1974
9. Clouds of May
One of the masters of contemporary cinema, Nuri Bilge Ceylan is a filmmaker whose hauntingly languid, poetic style is reminiscent of the works of greats like Andrei Tarkovsky and Theo Angelopoulos. Ceylan's style has evolved largely over the years – from being an austere formalist to a more liberal expressionist. 'Clouds of May' is not his best but certainly one of the boldest works of the year. It follows an almost Kiarostami-esque plot wherein there's a movie within a movie. A filmmaker returns to his hometown and sets out to film his family's performances on a camera. It may lack the clinical touch and deftness displayed in Ceylan's later works but is nevertheless an extremely bold piece that shows a filmmaker desperately looking to break free from conventions.
Read More: Best Movies of 1979
8. Ratcatcher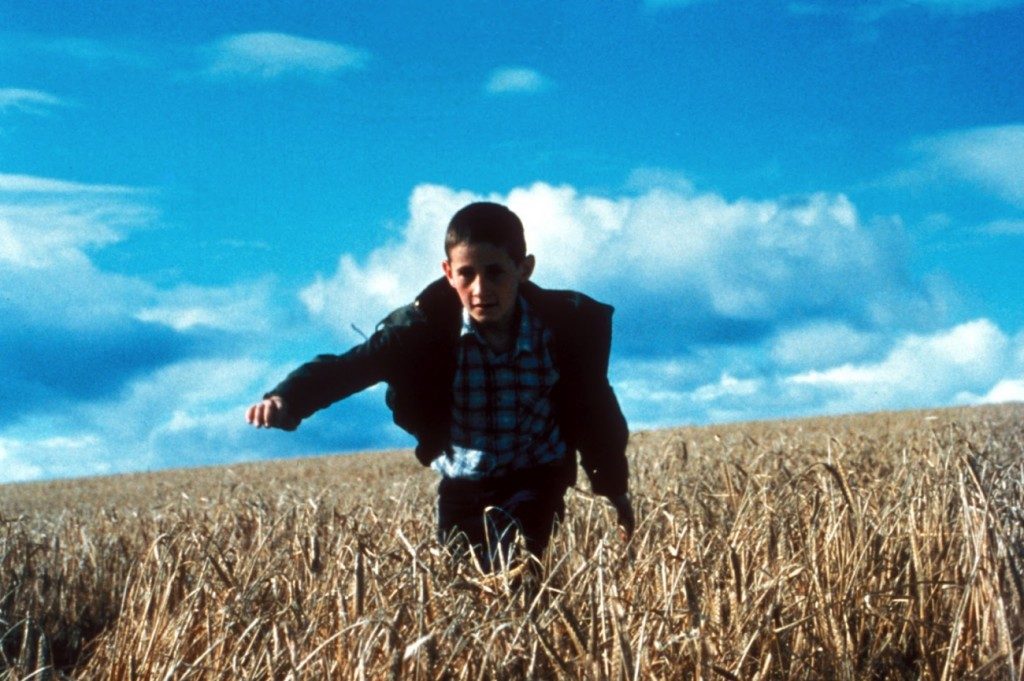 Scottish director Lynne Ramsay's debut feature film also happens to be one of her greatest works. 'Ratcatcher' is a darkly tragic, shattering portrait of adolescence and lost childhood. The film is set in Glasgow 1973 and centers around a young boy who tries to adapt to his penurious environment. Ramsay infuses the film with gorgeously haunting, evocative imagery that tell the story without having to resort to other exposition techniques. It's dark, hauntingly poetic, visually ecstatic, profoundly evocative and so devastatingly impactful. 'We Need to Talk About Kevin' might just be a tad bit better but this one remains Ramsay's most personal, intimate work.
Read More: Best Movies of 2007
7. American Beauty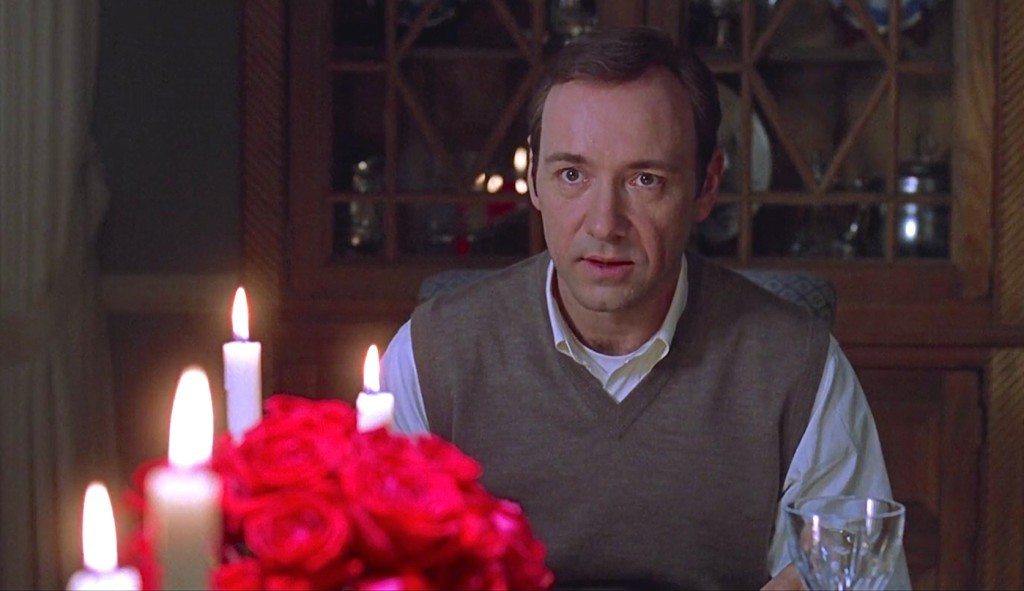 I belonged to "American Beauty is overrated" club a few years back. But it's a film that has grown on me massively over the years and continues to sweep me off with its striking truthfulness. The film is about a man, suffering from a midlife crisis, who falls in love with his teenage daughter's best friend. Alan Ball's richly layered script makes way for profound exploration of themes and helps extract fine performances from its cast, most notably Kevin Spacey who deservedly won an Oscar for the role. It's a performance of enormous strength, heartbreaking beauty and disturbing truthfulness.
Read More: Best Movies of 2005
6. Eyes Wide Shut
The great Stanley Kubrick's final masterpiece offers a disturbing look at the bizarre fantasies encompassing the human psyche. It tells the story of a doctor who goes on a bizarre night-long adventure that takes him to an orgy of an unnamed secret society after his wife admits that she fantasized about a man she once met. It's a bold statement on chauvinism, lust and love and Kubrick's exploration of themes is wildly provocative and profoundly intellectual albeit comes off as a bit too mechanical at times. The film didn't receive instant critical acclaim and many reviews were highly negative but over the years, with frequent reevaluation and revisits, the film has turned into a cult classic with many critics and staunch Kubrickians considering it to be a masterpiece.
Read More: Best Movies of 1994
5. All About My Mother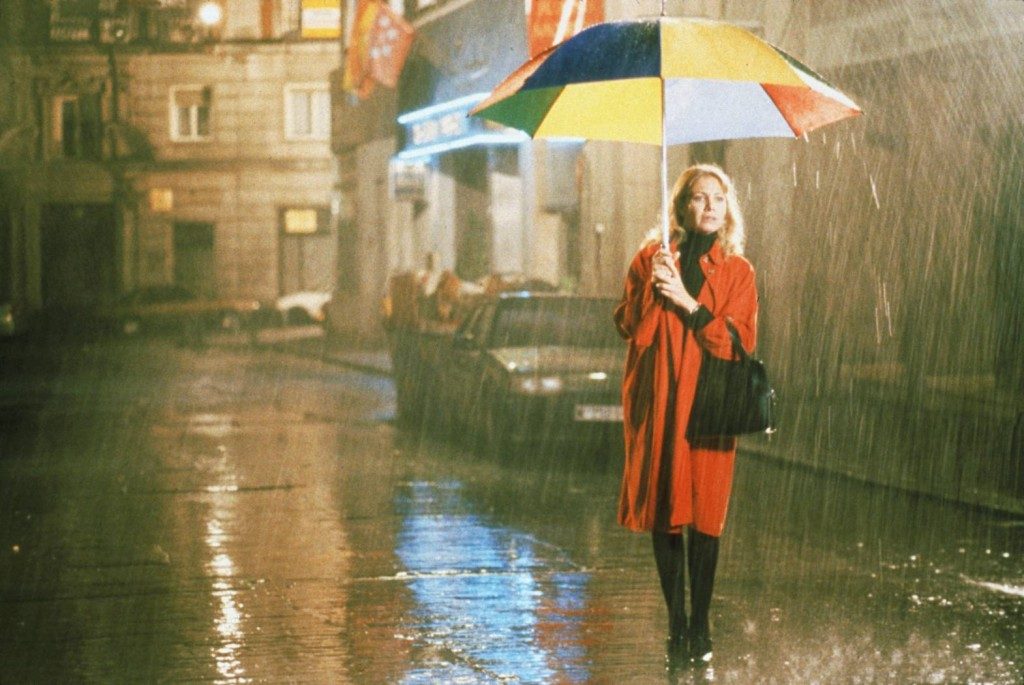 One of Pedro Almodovar's greatest films, 'All About My Mother' is a bold, richly evocative work of staggering maturity and emotional depth. The film tells the story of a woman who goes on a journey in search of her former husband after her son is killed in a freak accident. During the journey, she comes across different kinds of people whose dreams and struggles inspire her and eventually bring about a change in her perspectives on life. 'All About My Mother' is Almodovar's love letter to women and possibly one of the strongest and most complex portraits of women in cinema. The film received widespread critical acclaim and was regarded by many as Almodovar's masterpiece.
Read More: Best Movies of 1973
4. The Insider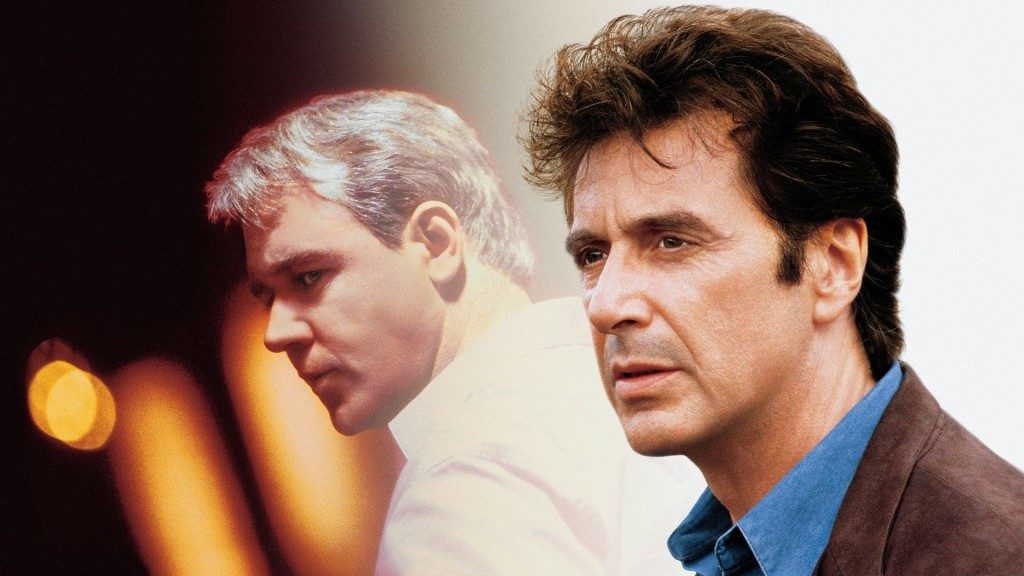 Shrewd, pristine, controlled yet relentless, Michael Mann's high-octane journalist drama is just filmmaking of the highest order. Based on a true story, the film chronicles the struggles of Jeffrey Wigand, the former head of Brown and Williamson Tobacco Company, as he sets out to expose the dark truth of the tobacco companies' working with the help of a leading journalist. The writing is strikingly sharp and intelligent with Mann's astounding control keeping its ambitions alive without letting it drift apart. Al Pacino is brilliant and may have delivered his finest performance since his work in the 70s while Russell Crowe's performance elevates the film to new heights.
Read More: Best Movies of 2017
3. Being John Malkovich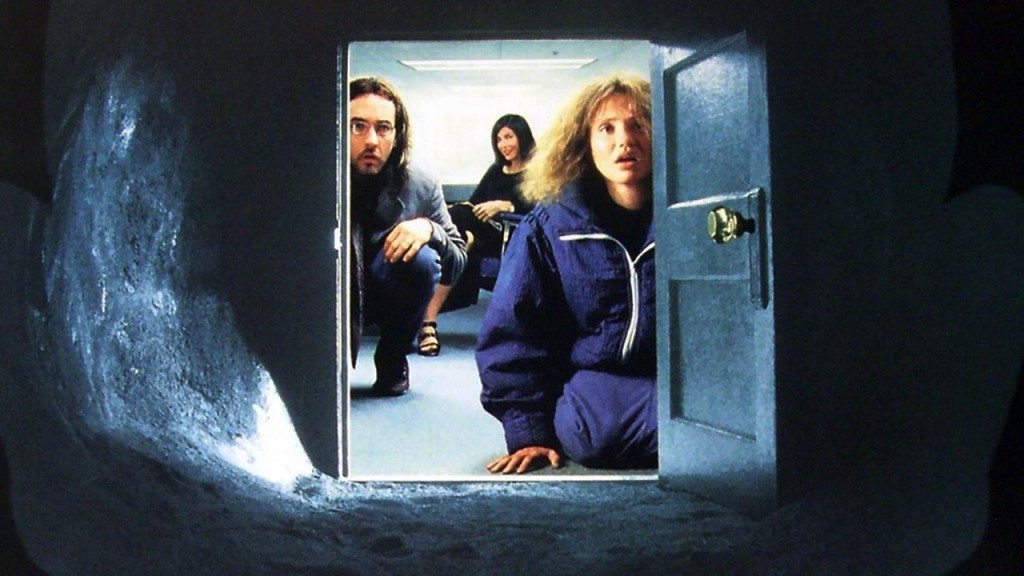 Spike Jonze's wildly ecstatic, frenzy fantasy drama is a deeply touching, poignant tale of human desires, identity. Written by the great Charlie Kaufman, the film tells the story of a puppeteer who gets inside the head of actor John Malkovich after he discovers a bizarre underground in his office. Like most Charlie Kaufman movies, it's incredibly touching and funny at the same time. The film was widely praised for its originality and was considered by many critics to be one of the best movies of 1999.
Read More: Best Movies of 2003
2. Magnolia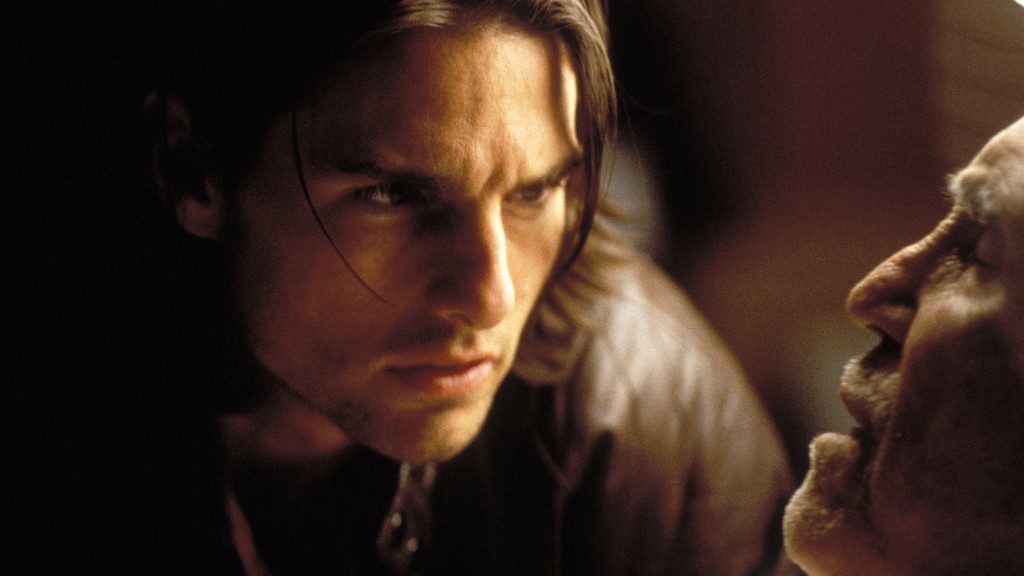 Everything about Paul Thomas Anderson's 'Magnolia – right from Aimee Mann's opening song that kicks in with the titles to its hauntingly evocative atmosphere screams "the 90s" It's a film that tells a lot about the filmmaker behind it. A young, exciting director who had a lot hidden inside him and was looking for a way to vent it out. Cinema was his means of catharsis. Many people have criticized 'Magnolia' for its hokey plot and absurdly unrestrained approach. But that's part of the appeal for the film. What you see is what you get. You either hate it or love it but it truly remains one of the most profoundly honest pieces of filmmaking.
Read More: Best Movies of 2011
1. The Wind Will Carry Us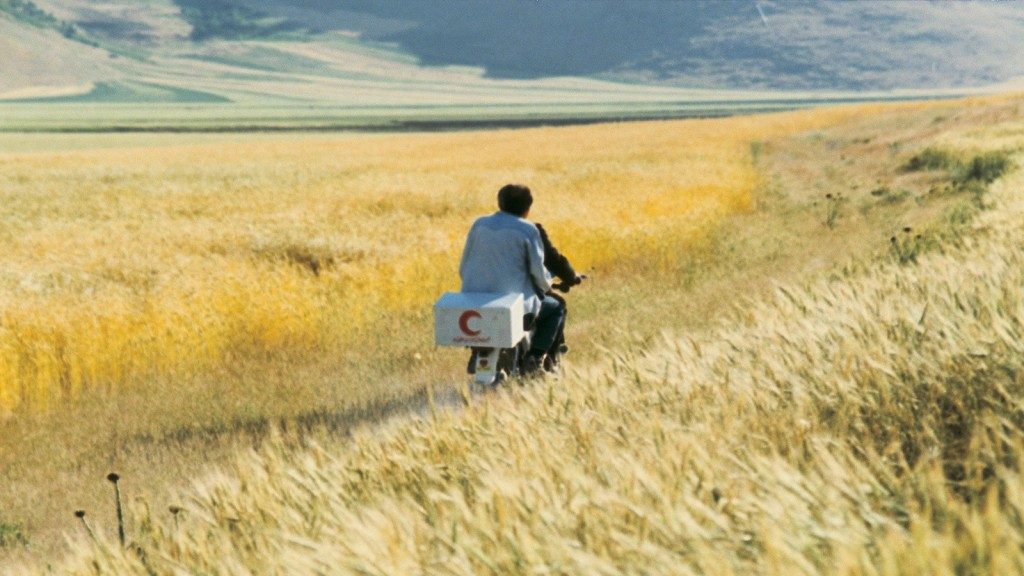 True love transcends the confines of words and this is why I could never satisfactorily explain to someone why I love 'The Wind Will Carry Us'. Like J. Hoberman said in his review of the film, it's really about nothing and about everything. And to think that on the surface it's just a film about a reporter arriving in a village looking to cover a story is absolutely amazing. Like all Kiarostami films, it is minimalist in its approach and style. And despite the absurd realism, there's a simmering desire underneath to break free from the constraints of reality but Kiarostami suppresses it which makes for a profoundly contemplative, endlessly engaging experience. It is one of his most fluid, authoritative works and certainly the best of the year.
Read More: Best Movies of 2002