Each year we see a bunch of movies releasing one after the other. Some achieve critical and financial success while others fail to do so. Most of them are forgotten while there are others that people remember for a long time. 2003 was an excellent year for movies, giving us some movies to remember in almost every genre, may it be action, fantasy, drama, sci-fi, comedy and everything in between. Here is the list of top movies of 2003. You can watch several of these best 2003 movies on Netflix, Hulu or Amazon Prime.
16. School of Rock (2003)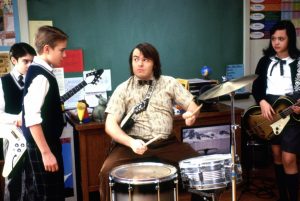 'School of Rock' is a story of a disgraced rock singer and guitarist Dewey Finn (Jack Black) who is thrown out from his band and finds his way into a prep school as a substitute teacher. He makes a band out of some talented 4th graders. Directed by the talented Richard Linklater, the film consists of an excellent cast of Joan Cusack, Sarah Silverman, Miranda Cosgrove in addition to Jack Black. The movie is super fun, light-hearted and has some really good music. It was well received by the audiences it became the highest grossing musical comedy at that time and remained so until 2015.
Read More: Best Movies of the 2000s
15. X2: X-Men United (2003)
Directly by Bryan Singer, 2003's 'X2: X-Men United' is a sequel to 2000's X-Men also directed by Singer. It has a big cast including ensemble cast including Hugh Jackman, Patrick Stewart, Ian McKellen, Halle Berry, Famke Janssen, James Marsden, Alan Cumming and Anna Paquin playing the roles of Wolverine, Professor Charles Xavier, Magneto, Storm, Jean Grey, Cyclops, Nightcrawler and Rogue respectively. The film was a huge success. It became a reason for the green lighting more X-Men films. But till date, 'X2: X-Men United' remains one of the best of the lot.
Read More: Best Movies of 2012
14. Love Actually (2003)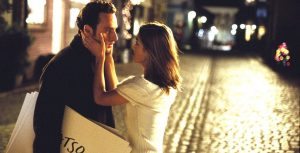 'Love Actually' is a British-American film directed by Richard Curtis, known for making rom-com flicks. He gives us a feel good, Christmas themed romantic comedy which boasts of an ensemble cast Alan Rickman, Emma Thompson, Hugh Grant, Keira Knightly, Colin Firth, Liam Neeson, Bill nighty, Chiwetel Ejiofor, Martin Freeman, Rowan Atkinson and many more! The movie revolves around 10 stories that are inter-connected in one way or the other. The movie has a lot of memorable scenes, especially the cue card scene between Mark (Andrew Lincoln) and Juliet (Knightly) and the Sam's (Thomas Sangster) airport dash scene. 'Love Actually' is mood lifter, spreading the message of love during a festive season.
Read More: Best Movies of 2014
13. The Italian Job (2003)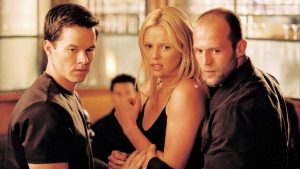 'The Italian Job' is a heist film. It is a remake of a British film of the same name from 1969 starring Michael Caine. Directed by F. Gary Gary who later went on to direct films like 'Straight Outta Compton' and 'The Fate of the Furious' delivers a good action flick with an impressive cast of Mark Wahlberg, Charlize Theron, Jason Statham, Edward Norton and Seth Green. With positive critical response and acceptance by the audience it was a commercial success. A simple revenge plot with some good action sequences made the movie an excellent popcorn flick.
Read More: Best Movies of the 1980s
11. The Last Samurai (2003)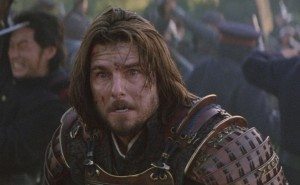 'The Last Samurai' is a period war drama starring Tom Cruise as Captain Nathan Algren whose paths cross with a samurai headed rebellion and a war that is about to come. It was a critical and commercial success. Nominated for 4 Academy Awards including one for Ken Watanabe for Best Supporting Actor. The film has some amazing drama followed by action. It is quite an underrated flick. A good watch especially for those who haven't seen it yet.
Read More: Best Movies of 2016
10. Pirates of the Caribbean: The Curse of the Black Pearl (2003)
Johnny Depp was already a star, but Captain Jack Sparrow made him immortal in people's memory It was for this role that he received an Academy award nomination. We are taken on a ride in the crazy adventures of the pirate CAPTAIN Jack Sparrow fighting against the East India Company and his fellow pirates.The movie was based on a Disneyland theme park ride, the movie was received with great critical and commercial success, churning out many sequels but none could match the superb first film directed by Gore Verbinski.
Read More: Best Movies of 2000
9. Finding Nemo (2003)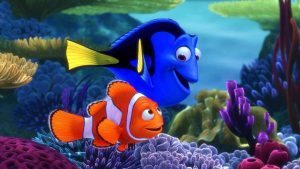 Coming at a time where animated movies weren't considered main stream, 'Finding Nemo' was a part of an early few animated films that gave rise to the boom to the animated films in general. Produced by Disney-Pixar after their successful with the Toy Story films, 'Finding Nemo' is the story of a father-son duo of Clown fishes. It takes us on an adventure of the dad clown fish Marlin (Albert Brooks) and a regal blue tang fish Dory (Ellen DeGeneres) to find Marlin's lost son Nemo. The adventure is filled with life threatening experiences on their long journey to Australia, it's a treat to watch for kids and adults alike. It was one of 2003's and Disney-Pixar's best.
Read More: Best Movies of 1974
8. Kill Bill: Volume 1 (2003)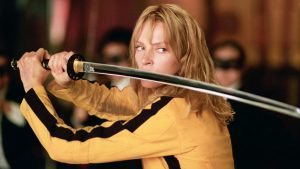 There is only one word for Quentin Tarantino- GENIUS! Kill Bill: Volume 1 is the first part of the epic martial arts saga, starring Uma Thurman as the Bride who goes on a murderous revenge spree against Bill and his henchmen. The movie has all the action you want. It has amazingly choreographed fight sequences full of blood and gore. There are influences taken from from anime in the film which adds t the excellence of the film. Tarantino delivers a superb film. Volume 1 and 2 are basically one film spilt in two due to time limitations. Vol. 1 was released in 2003, with Vol. 2 releasing six months later in 2004. Those who love Tarantino's work should not miss this film.
Read More: Best Movies of 1979
7. Mystic River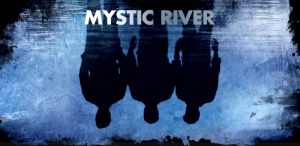 'Mystic River' is a dark, mysterious crime drama based on the novel of the same name by Dennis Lehane. It had Clint Eastwood directing with a stellar cast consisting of Sean Penn, Tim Robbins, Kevin Bacon and Laurence Fishburne. It's a movie not to be missed. It keeps you on the edge of your seat till the end. The movie had superb performance from the cast. It was nominated for Academy Awards for Best Picture, Best Director, Best Actor, Best Adapted Screenplay, Best Supporting Actress, and Best Supporting Actor. Sean Penn and Tim Robbins won the award for Best actor and Best supporting actor, respectively. It is deservedly placed at No. 2 in this list of 15 Best movies of 2003.
Read More: Best Movies of 2007
6. Memories of Murder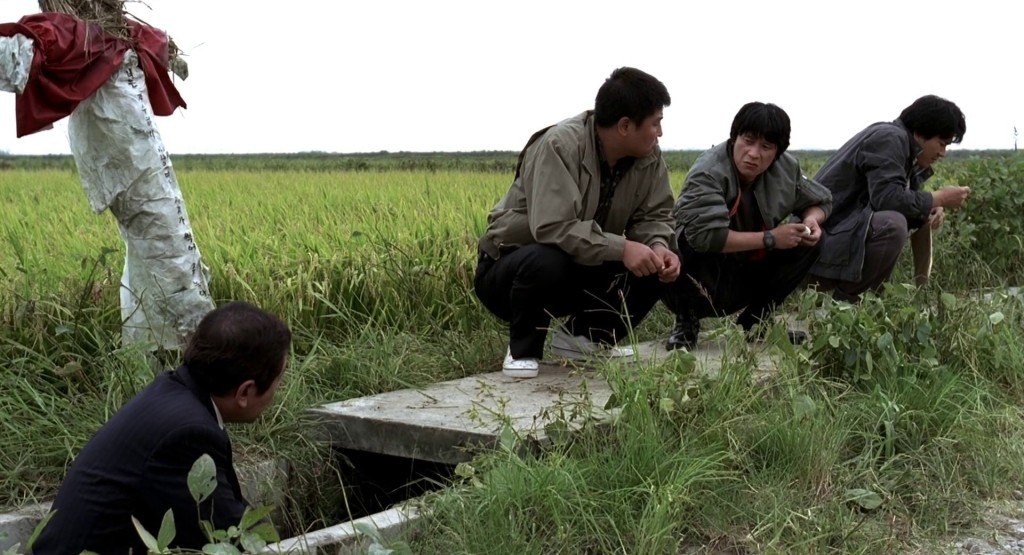 How far can someone go for the pursuit of truth, and who decides 'how far is too far'? 'Memories of Murder' asks these questions, but leaves the answers for the viewers to decide, never once insulting their intelligence. Set during the times of military dictatorship in South Korea, the film, apart from being a gripping murder mystery, is also a subtle commentary on the corruption existing in the system. Read more..
Read More: Best Movies of 1994
5. Oldboy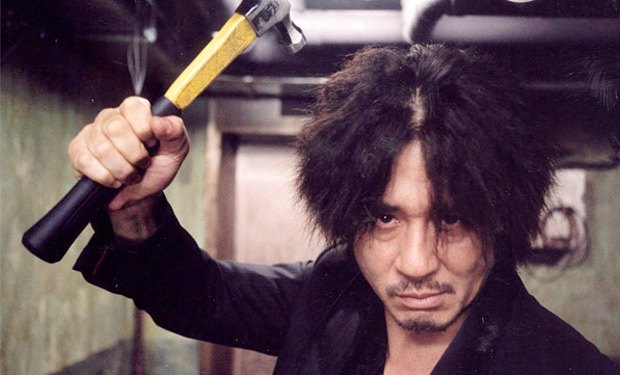 'Oldboy' deviates from the usual path of the revenge thrillers. Yes, it is violent, but director Park Chan-wook challenges typical uses of explicit violence by using it symbolically in support of his unforgiving narratives. His is a visceral brand of storytelling, told with rich visuals, impassioned functionality, and poetic purpose. He exhausts us emotionally, exposing us to a painful dramatic beating and in turn, ensuring that his film is not just watched but also lived through. Read more..
Read More: Best Movies of 1973
4. 21 Grams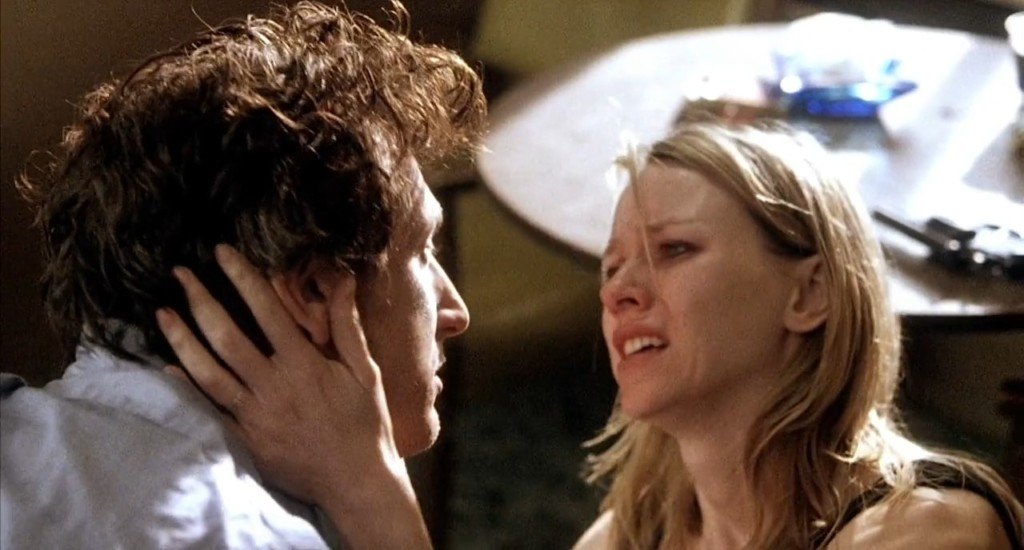 '21 Grams' is the second part of Alejandro J. Innaritu's Death Trilogy. The entire film follows a non-linear pattern and revolves around an automobile accident which had affected three people and their families. As they are recovering from their own personal problems, the accident ties their lives into a knot. Unrelated previously, they suddenly become connected and the film depicts their various ways of getting over their losses. Magnificently directed, '21 Grams' perfectly paints the picture of a troubled soul trying to escape from the clutches of mortality. Sean Penn, Naomi Watts and Benecio Del Toro are all acclaimed performers and this film proved once again their excellence.
Read More: Best Movies of 2017
3. Dogville (2003)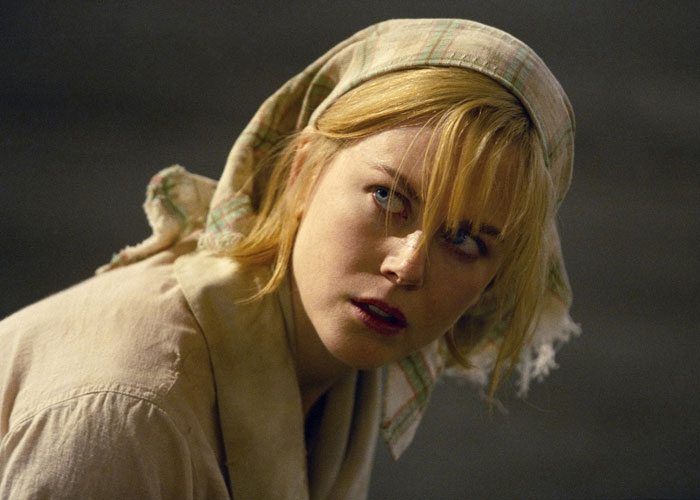 Lars Von Trier. The name just had to come up. Very few contemporary filmmakers are as daring, audacious and experimental as him. 'Dogville' is a true work of art and a towering achievement that boasts of his cinematic genius. Like most Von Trier films, the film has a protagonist thrown in a world with no sense of morality and where nothing but evil and brutality thrive. Trier uses a theatrical set design to depict the life of a woman who, after escaping from a gang of mobsters, arrive in a small village called Dogville. Von Trier's approach is excessively dramatic and in-your-face but is way too affecting on a psychological and emotional level. This is a sorry world of no hope, no goodness and no warmth but only cold realities. And no matter how hard you try and look away, it comes back to haunt you and that is the kind of power an auteur like Von Trier possesses.
Read More: Best Movies of 2011
2. The Lord of the Rings: The Return of the King (2003)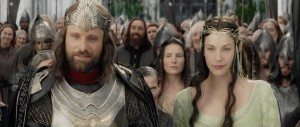 A humongous critical and commercial success, 'The Lord of the Rings: The Return of the King' broke numerous records and also was the top grossing film of 2003. Based on J.R.R. Tolkien's books, it is the third and final film in the The Lord of the Rings trilogy directed by Peter Jackson. It is an Epic fantasy adventure film. The film shows us the conclusion of the journey of Frodo Baggins (Elijah Wood) to Mount Doom. He had been assigned to destroy the ring in fire it was forged and defeat the evil Sauron with it. It is considered one of the best movies of all time. It's one of the rare films which has great re-watch value to it. It won a joint record 11 Academy awards, putting it on par with great films such as Ben-Hur (1959) and Titanic (1997). It's the only fantasy film to win a Best Picture Academy award. It has a runtime of over 3 hours and thus it certainly requires time on hand to watch it but once you watch it you won't be disappointed!
Read More: Best Movies of 2002
1. Lost in Translation (2003)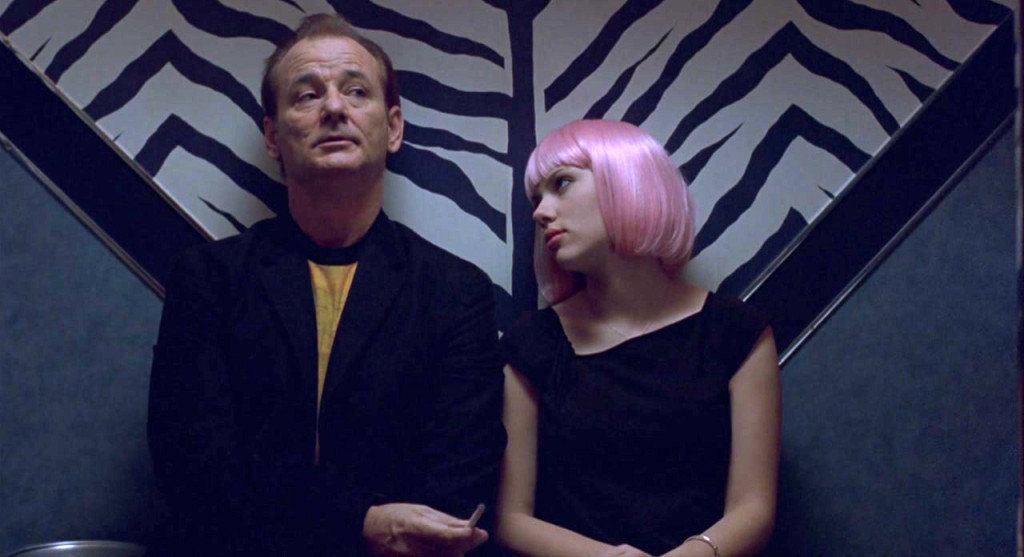 'Lost in Translation' is the single greatest movie ever made about what it feels to feel nothing — or what we commonly refer to as "ennui". Based on an exquisitely rich screenplay by Sofia Coppola, the film is a deft balance of humor, poignancy and melancholy. Rarely, will you see film that rests with you for days. In 'Lost in Translation's' case, it has never left me since I first watched it — and later re-watched it several more times. Every once in a while, a moment or an expression or a line from the film crops up in my head, just like that, out of nowhere, mostly, in my own moments of … ennui.
Read More: Best Movies of 1999