The year 1992 had some really significant movies. Variety of films were released during that year. From thrillers like A Few Good Men, The Crying Game , Reservoir Dogs (which enjoys cult status) to westerns like Clint Eastwood's Unforgiven to Biopics like Chaplin & Malcolm X (which had Denzel Washington's career best performance), this year had it all. Here's the list of top movies of 1992:
14. Aladdin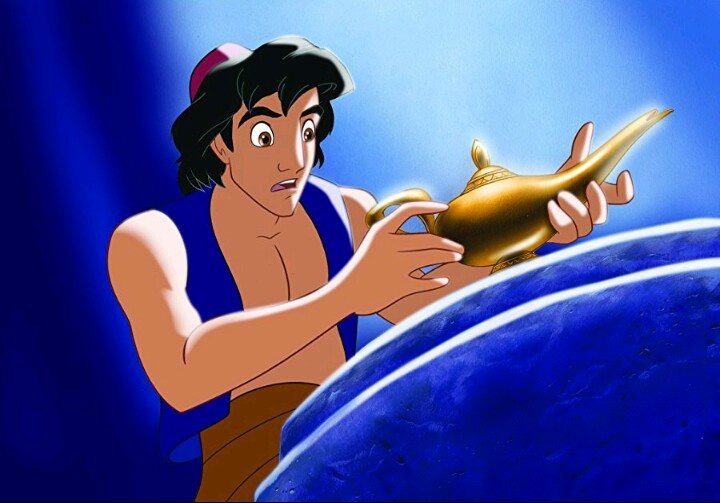 This movie from Disney became first animated movie to gross more than $200 million. It is not a traditional fairy tale but tries to address deeper worldly questions. The film used computer-generated imagery and was meant for a more adult audience. It received a phenomenal five Oscar nominations (and won two for Best Original Song, "A Whole New World," and Best Score).
Read More: Best Movies of 1997
13. Glengarry Glen Ross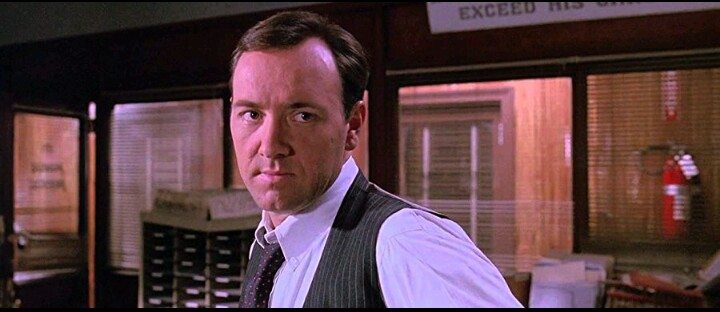 This movie from director James Foley has Al Pacino, Jack Lemmon, Alec Baldwin, Ed Harris, Alan Arkin, Jonathan Pyrce and Kevin Spacey (relatively unknown then) as main protagonists. It is the real story behind the world of sales. A realistic portrayal of what it is to try making livelihood in high pressure sales with all its highs and lows. Al Pacino was nominated for his performance.
Read More: Best Movies of 1995
12. A River Runs Through it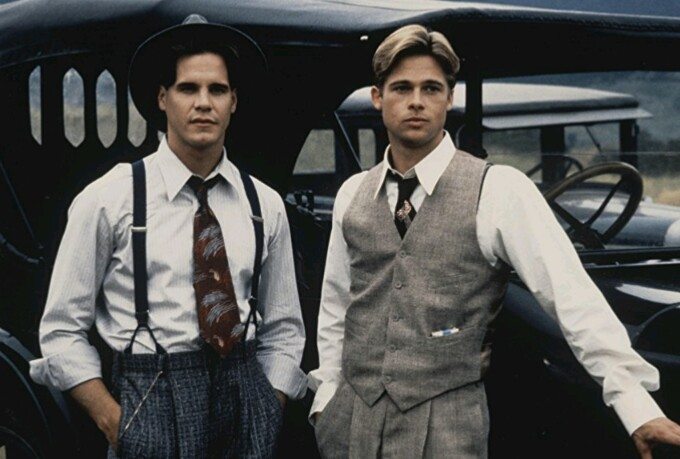 Robert Redford's period coming of age drama stars Craig Sheffer, Brad Pitt, Tom Skerritt in lead roles. The story follows two sons of a stern minister, one reserved and the other rebellious, as they grow up and come of age during a span of time from roughly World War I to the early days of the Great Depression. The movie won an Oscar in department of Cinematography. It is an inspiring movie with brilliant acting and deals with human relationships.
Read More: Best Movies of 1991
11. My Cousin Vinny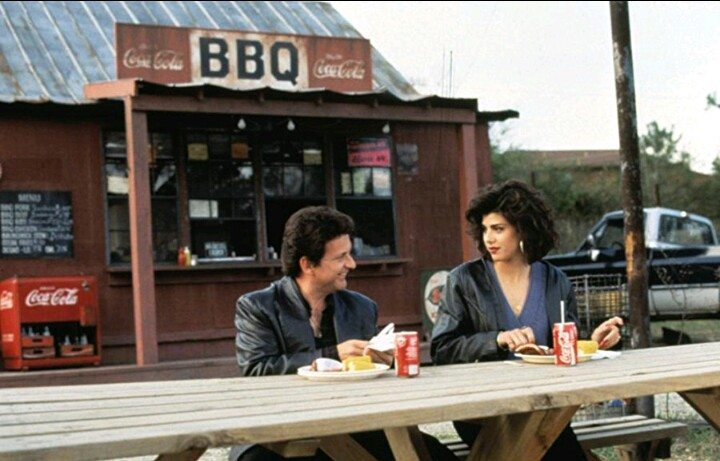 This Jonathan Lynn comical movie has Joe Pesci and Marisa Tomei (who won Oscar for Best Supporting Actress) in the lead roles. The film deals with two young New Yorkers traveling through rural Alabama who are arrested and put on trial for a murder they did not commit and the attempts of a cousin, Vincent Gambini (played by brilliant Joe Pesci), a lawyer (fresh out of law school), to defend them. It is a smart, well written and acted comedy.
Read More: Best Movies of 1985
10. Chaplin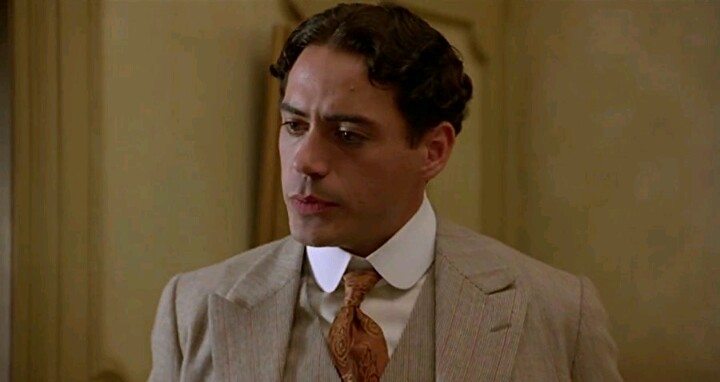 Robert Downey Jr. plays Charlie Chaplin in this director Richard Attenborough's biographical movie. This movie was nominated for 3 Oscars including Best actor for Robert Downey Jr. The film mainly centers the private life of Chaplin and the development of the cinema. Chaplin is both incredible and honest. Attenborough did a masterful job directing this masterpiece. Robert Downey Jr. on the other hand gives a splendid and realistic performance. This is one of the most underrated as well as under appreciated film.
Read More: Best Movies of 1998
9. A Few Good Men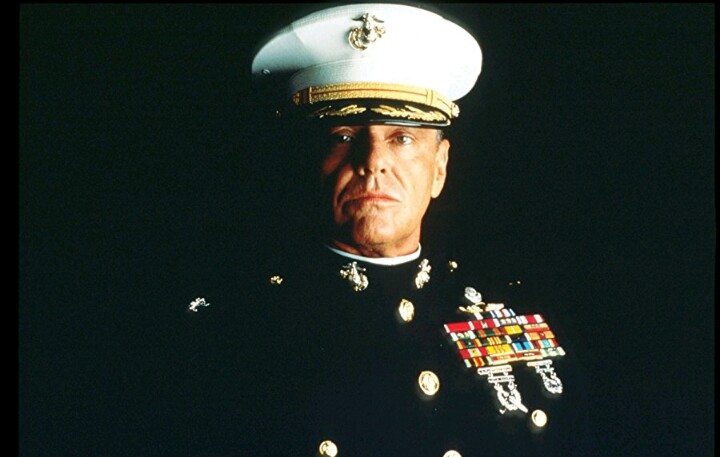 This Rob Reiner movie was nominated for 4 Oscars and starred Jack Nicholson, Tom Cruise and Demi Moore in the lead. In this Courtroom drama, Naval lawyer Daniel Kaffee (Tom Cruise) defends two marines accused of murder of their fellow marine at Guantanamo Bay. Jack Nicholson plays Colonel Nathan R. Jessup who commands the base at Guantanamo. Nicholson gives a commanding performance (he was nominated for this movie), and so does Tom Cruise.
Read More: Best Movies of 1981
8. The Crying Game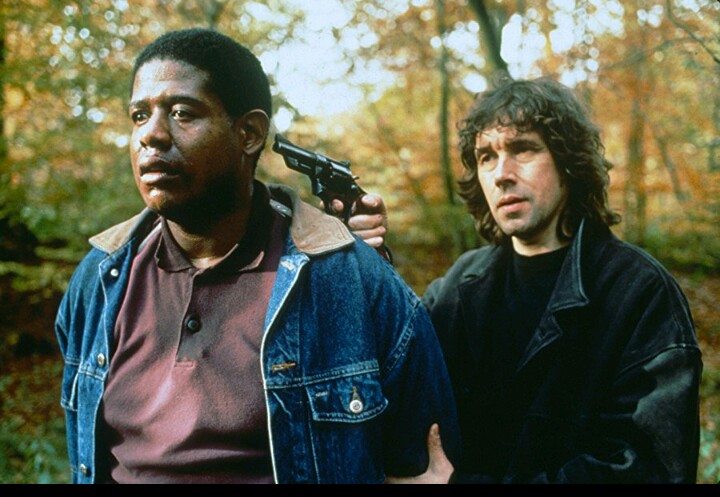 This is one of the most original movie from year 1992 and was nominated for 6 oscars including Best Picture & Best Director. It won one Oscar for Screenplay. The film revolves around the experiences Fergus (Stephen Rea), a member of the IRA ( Irish Republican Army) and his brief encounter with a soldier Jody (Forest Whitaker). This is a well written and well acted movie with a shocking twist that changes the pace of the story. Watch it to understand 'Humanity'!
Read More: Best Movies of 1995
7. Batman Returns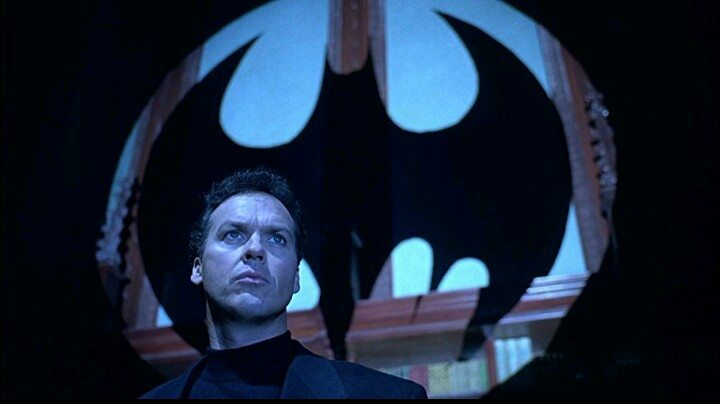 Tim Burton's Batman Returns starring Michael Keaton as Batman is more action-packed and visually-stunning film than its predecessor. It had two Academy Award nominations for Best Makeup and Best Visual Effects. Nowadays, many fans of the Christopher Nolan movies dislike Burton's film claiming that the Nolan movies are more serious and therefore more loyal to the comics but in my opinion, a director is free to choose what kind of Batman he's going to portray as long if it's good.
Read More: Best Movies of 1993
5. Basic Instinct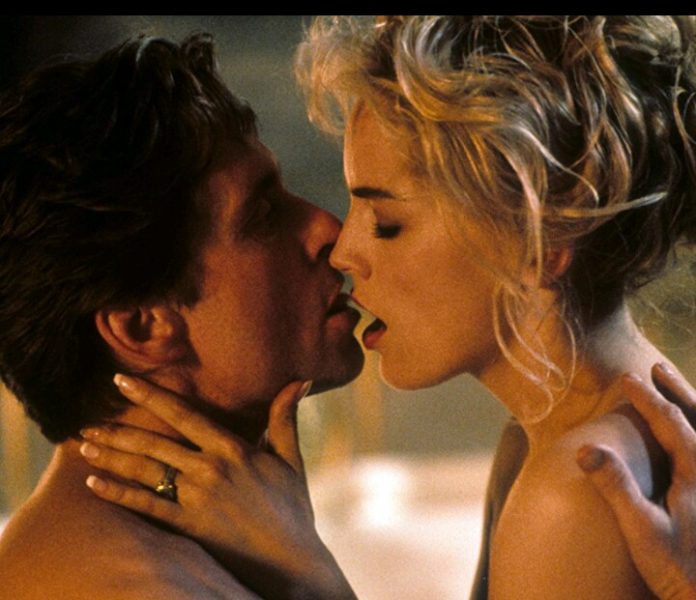 Basic Instinct is a suspenseful erotic thriller starring Michael Douglas and Sharon Stone in the lead. This Paul Verhoeven's exploitative, soft-porn, controversial film is known for its negative portrayal of lesbianism (gay right activists were instigated and called this movie misogynistic) and sensational sex scenes. Sharon stone plays Catherine Trammel, a femme fatale blonde, who is suspected of murder and is being investigated by a violent detective Nick Curran( Michael Douglas). The sizzling hot chemistry between the duo is sure to raise the heat.
Read More: Best Movies of 1980
4. Howards End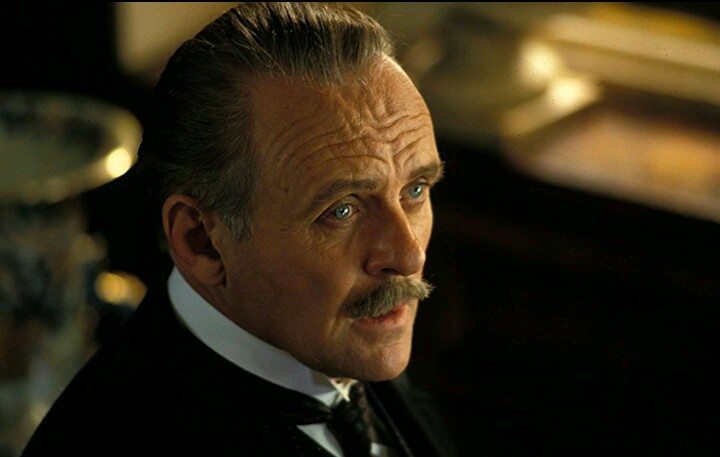 This Anthony Hopkins movie was nominated for 9 Oscars including Best picture and won 3 of them. The film is a testimony to the creative novelist E.M. Forster. It is a story of class relations in turn of the 20th century England. Emma Thompson and Helena Bonham Carter are among female lead. The film also shows the tussle among three social classes of England at the beginning of the 20th century : the capitalists (the Wilcoxes) who are money minded ; the middle class (the Schlegels), and the workers (the Basts).
Read More: Best Movies of 1989
3. Scent of a Woman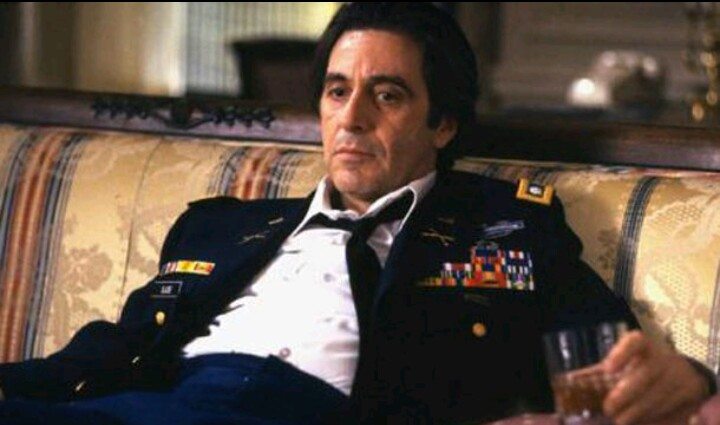 Al Pacino finally won an Oscar (after 6 prior nominations) for this film. He plays blind and medically retired Army officer Frank Slade. The story is about a prep school student Charlie Simms (O' Donnel) who in need of some money agrees to "babysit" the blind officer. Al Pacino delivers heart-wrenching, deep and emotional performance. The film is brilliant study on man's desperation.
Read More: Best Movies of 1987
3. Malcolm X
This biopic from director Spike Lee stars Denzel Washington as controversial and influential Black Nationalist leader. The film follows his early life to his ministry as a member of the Nation of Islam to his violent death. Denzel Washington delivers a stunning performance and was Oscar nominated for his performance. He took Malcolm's mannerisms and passion into himself and carved this wonderful character. Easily one of the most brilliant biographical drama.
Read More: Best Movies of 1984
2. Unforgiven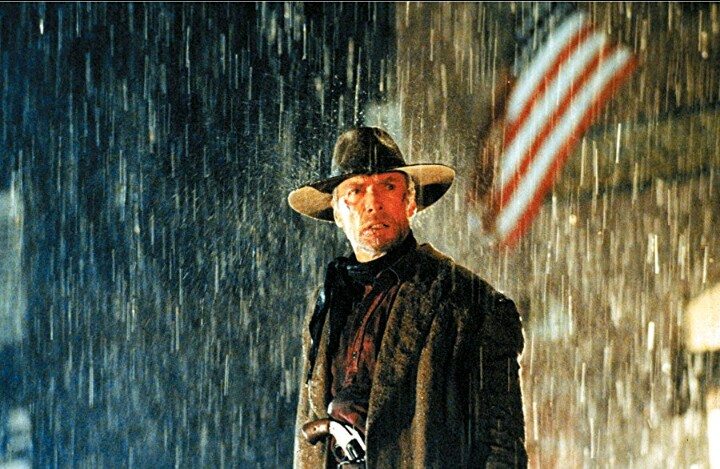 The Best picture winner for year 1992 is Clint Eastwood's own tribute to the legendary Sergio Leone's westerns. Sergio Leone is considered to be inventor of "spaghetti" Westerns. The film stars Eastwood himself, Morgan Freeman and Gene Hackman (who won Best Supporting award). With the themes of justice and law enforcement, Eastwood plays a weakened, once-violent but reformed gunslinger and aging farmer William Munny. He takes up the last job along with his two campanions. Eastwood's film helped to revive the reputation of Westerns, becoming only the third Western ever to win the Best Picture Academy Award.
Read More: Best Movies of 1988
1. Reservoir Dogs
Quentin Tarantino's ferocious black comedy about a botched bank job that goes horribly and violently wrong stars Harvey Keitel, Michael Madsen, Steve Buscemi, Chris Penn, Lawrence Tierney, Tim Roth, Tarantino, and criminal-turned-author Edward Bunker. This Indie hit got rave reviews (its script was written in two weeks time). The film features a number of very memorable scenes. Tarantino's debut is one of the best independent film of all time.
Read More: Best Movies of 1986