Twenty years ago, on the new year's eve, Paul Thomas Anderson was an unheard name, Leonardo DiCaprio was known as a child actor, Quentin Tarantino was yet to pass the third film litmus test despite his previous outing having a cult following, The Godfather was the highest grossing film and most importantly I wasn't even born.
On a serious note, '97 was one of the best years for Cinema which saw some great technical endeavors behind the camera, some categorically bold content in front of it and above all a milestone box-office collection being set that won't be dethroned for a decade. Here is the list of the best films of 1997:
15. In the Company of Men
Misogynistic, Misanthropic, Cruel or Unforgiving are the words that could aptly describe Chad. The character is so dark yet so relatable. Every man has a Chad inside him in different proportions .What happens when Chad forms a pact with a more quiet and passive Howard to woo insecure women, manipulate them and finally dump them forms the rest of the plot. This Neil LaBute debut works great as a black comedy which deals with not-so-often discussed fears and insecurities of the male population.
Read More: Best Movies of 1998
14. Starship Troopers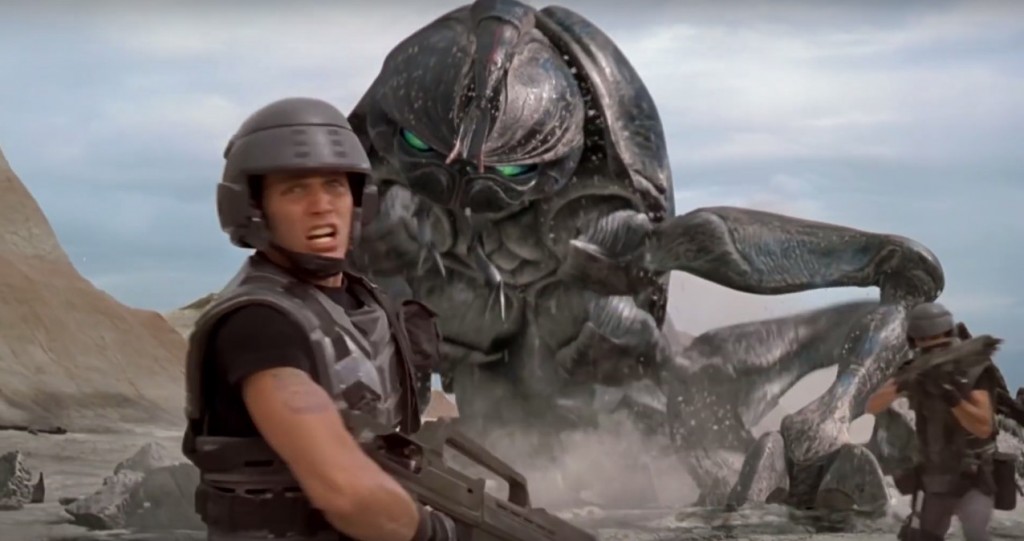 Come on, digest it. On the very same year Titanic was released, another movie with excessive gore, uncouth sex and to top it all some terrible CGI was made and both are placed in my "15 Best films" of the year. Before you get on with yourself, this is one of the best satires I've ever seen. It tackles the topics of jingoism, male chauvinism and right wing militarism with humour. The best thing about this movie is it never takes itself too seriously. That said, this movie isn't everyone's cup of tea.
Read More: Best Movies of 1981
13. The Apostle
90's could be called as the era of faith, where religion and it's lessons ruled Hollywood. But don't worry if you don't remember any such movie. Because eleven in a dozen is crap. And one such one is "The Apostle", the dream project of Robert Duvall. We generally don't root for perfect people. Protagonists of those eleven crappy movies are way too driven by faith to be grounded, that they could actually connect with us. That's where The Apostle stands different. It's protagonist is a preacher, but not a Buddha. He kills his wife's lover. And he doesn't surrender. He runs away. That makes his character accessible and Robert Duvall as the writer, actor and director does complete justice to each of these roles.
Read More: Best Movies of 1995
12. The Game
No one can churn out thrillers the way David Fincher does. Highly gripping and deeply atmospheric it won't be exaggeration to call Fincher as the best thriller filmmaker when it comes to contemporary cinema. The Game is certainly one of the best thrillers of the nineties but didn't quite receive the praise it deserves because it came between "The Seven" and "Fight Club", two modern masterpieces. Although, it deserved a better ending this movie is certainly watch-worthy.
Read More: Best Movies of 1993
11. The Ice Storm
Ang Lee's best film yet, The Ice Storm is brilliant thanks to a stellar ensemble. This Drama works through catharsis as you relate to members of the two dysfunctional families. The characters are deep and have a well defined trajectory which sets it a level above other family dramas. The film won the award for best screenplay and I'd say it deserves every ounce of it.
Read More: Best Movies of 1980
10. Wag the Dog
Name a better political satire. I'll wait. Meantime go thorough it's plot. The president is caught in a sex scandal two weeks before the election and the White House hires a spin doctor to take the attention away from public. The brilliance of this movie it works brilliantly as a black comedy yet when you look closer you see the movie isn't pure fiction either. The movie is so close to reality that you'll both laugh and ponder. After watching this movie, you'll see news from an altogether different perspective.
Read More: Best Movies of 1989
9. As Good as it Gets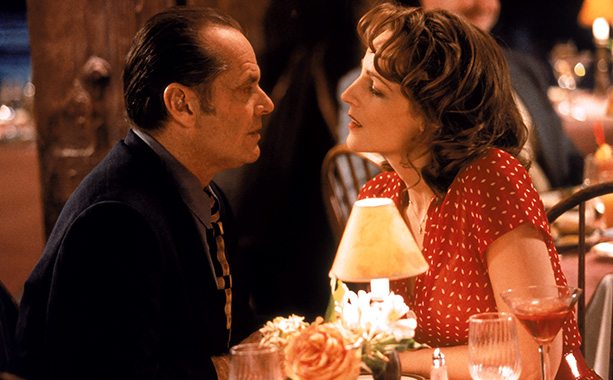 How ironical is it when you think the most serious actor of his generation fetched his third Oscar for a romantic-comedy. Well, not only Jack "Oscar" Nicholson but Helen Hunt got an Oscar too for her portrayal of Carol. The relationship between a misanthropic, obsessive-compulsive novelist and a single mother with an ill son is one of the best rom-coms of the decade and referring the title, it's as good as a rom-com gets.
Read More: Best Movies of 1987
8. The Sweet Hereafter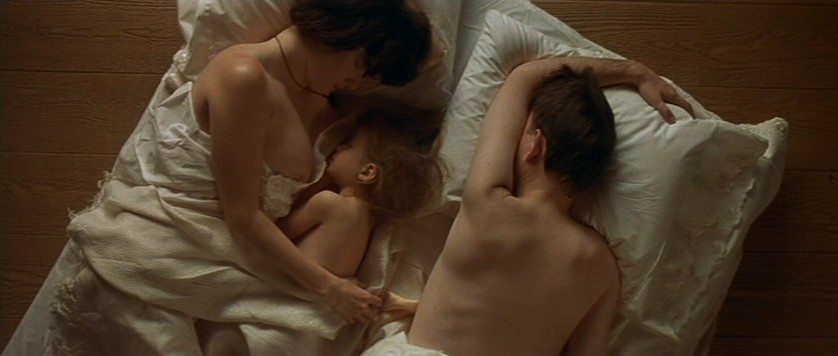 The dull, dead ice and the remorseful town play the most central characters in this tragedy drama which is regarded as one of the best Canadian movie ever made. Fourteen children get killed in a bus accident and an outsider Mitchell Stephens tries to file a class action lawsuit against the town. I haven't seen a movie that analyses and meditates on grief and the impact it has on human mind and humanity in itself like The Sweet Hereafter (of course, except Manchester By the Sea).
Read More: Best Movies of 1984
7. Face/Off
A terrorist and an FBI special agent are sworn enemies who later assume each other's physical identities that results in a cat and mouse game, probably the best Hollywood has seen since Heat. Having the two of the biggest Hollywood stars (at that point of time) in the lead roles the movie is an action feast. But what takes it up a notch higher is the acting showcase of the two leads where they have to mimic each other's performances. That coupled with writing makes this movie intriguing and highly involving.
Read More: Best Movies of 1988
6. Titanic
In the cinema that I know of, a movie either takes home billions or it takes home awards. But then come certain movies, which are so honest yet so connectible, so brilliant yet understandable, so extravagant yet believable, so true yet lovable. The Godfather did it. Then 25 years later Titanic did it. But this time the movie was heavily scrutinised with some critics later calling it overrated. Maybe it didn't deserve what it has achieved but that doesn't, in any way make it any less of a masterpiece.
Read More: Best Movies of 1986
5. Donnie Brasco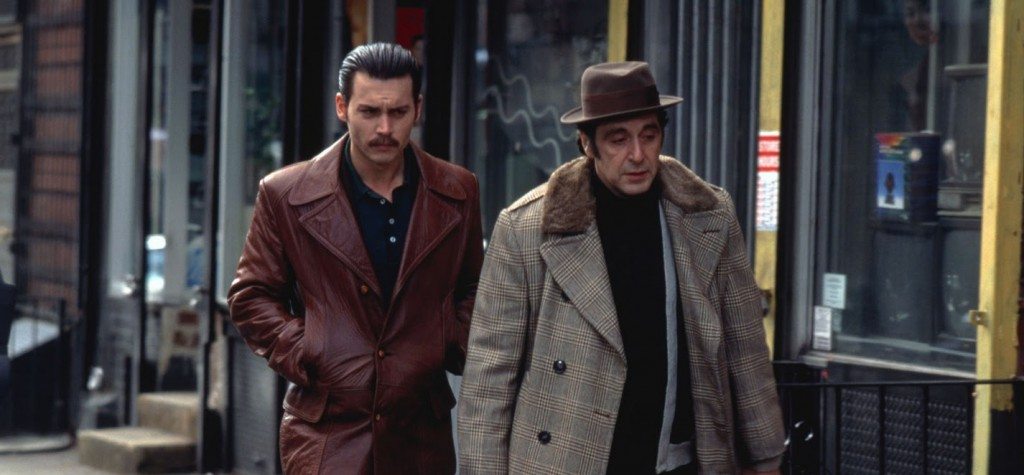 This has to be the best acted movie of the year. Al Pacino as Lefty plays a mobster who vouches for Johnny Depp (Donnie) who happens to be an undercover FBI agent. The movie moves in a patient pace often blurring the line between good and bad, making us yearn for the bad and sometimes forcing us to hate the good. That being said, gangsters in Hollywood don't come in a better form than Al Pacino (well, maybe de Niro, but yeah).
Read More: Best Movies of 1996
4. Good Will Hunting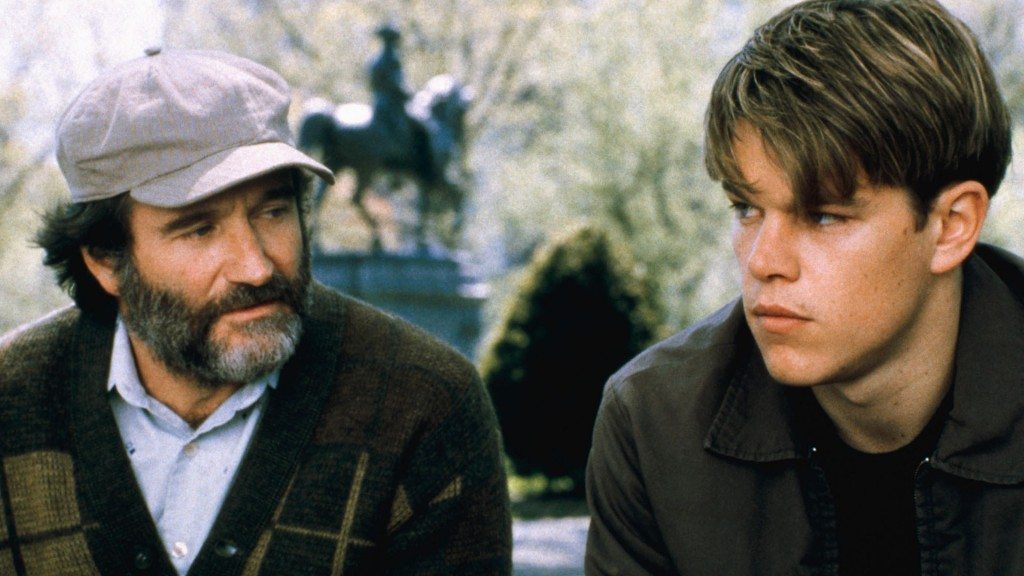 The movie that fetched the Best Screenplay Oscar to Matt Damon and Ben Affleck, who were 27 years old at that time. The movie follows a rather predictable story arc but it is the journey and the moments that are catalysed by some incredible lead performances by Damon and Late Robin Williams that makes it one of the best emotional dramas ever. The Universally loved Robin Williams gives one of his best performances that is emotional, enlightening and deeply rooted. No wonder he got an Oscar for it.
Read More: Best Movies of 1983
3. Jackie Brown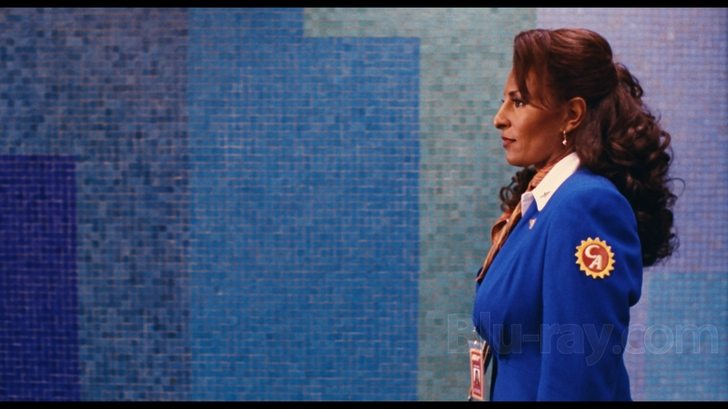 Jackie Brown is no Pulp Fiction. Neither does it want itself to be. Tarantino is in full form in his third yet forgotten feature which was set aside because people expected another Pulp Fiction. Developed from a novel named Rum Punch, Jackie Brown is a full display of Tarantino's fireworks. Loaded with a stellar cast, packed with QT's trademark dialogues, a brilliant screenplay and some amazing character arcs, this movie deserved to be one of the most celebrated film of the year. But sadly, people wanted Pulp Fiction. QT gave them better. But, people wanted Pulp Fiction.
Read More: Best Movies of 1982
2. L.A. Confidential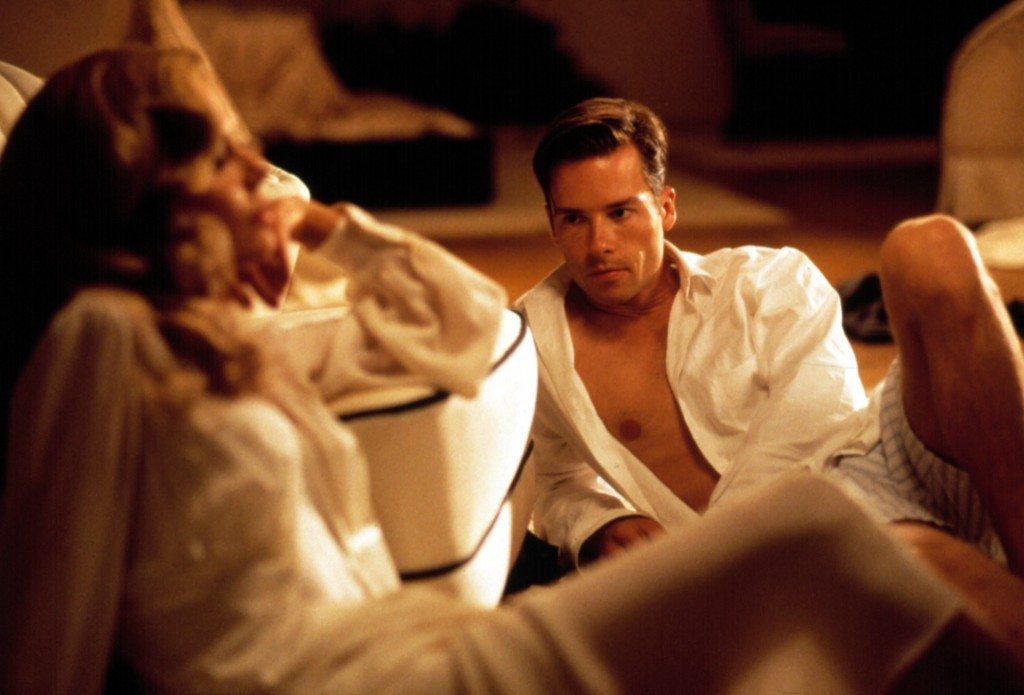 This twisted cop drama set in 1950's Los Angeles depicts the tale of two young but different cops who find themselves in the middle of a case involving a dead cop. Playing two young cops where Guy Pearce and Russel Crowe with the experienced Kevin Spacey playing a senior cop this movie sets an example of how a noir-crime film should be made. A swift moving screenplay, with some fleshed out characters, catalysed by frequent and ample twists, this movie is nothing short of a gem.
Read More: Best Movies of 1990
1. Boogie Nights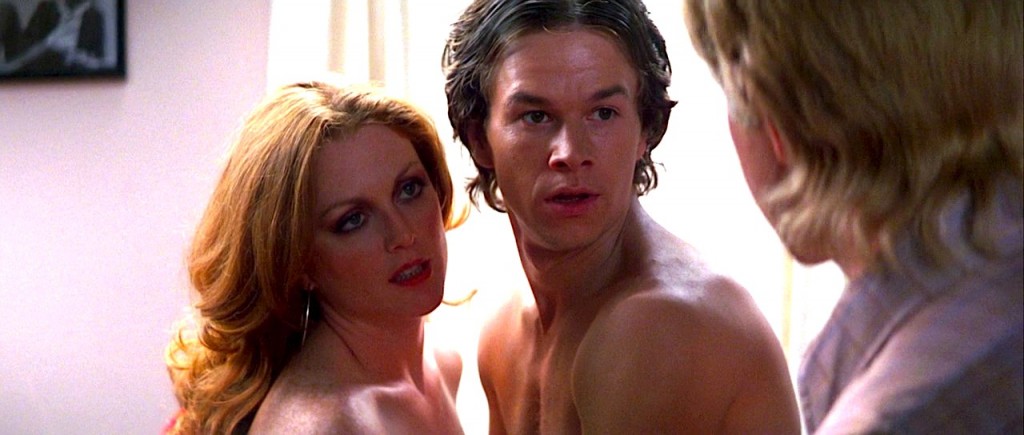 I'd go on record and state that Paul Thomas Anderson is the greatest filmmaker of this generation. Not Nolan, Not QT but this genius who has directed only seven films so far, five of which are masterpieces in their respective genres. It all began with Boogie Nights, a teenager who goes on to become a star in the pornographic films. Scorsese's films follow a narrative pattern: The Rise, The Fall and The Redemption. Although the narrative structure is similar to Scorsese's films (The last shot reminded me of Raging Bull) they couldn't be more different. This movie may not be the best written movie of the year (it'll be a tie between Jackie Brown and L.A. Confidential) but it certainly is the best directed. Do yourself a favour by watching this movie.
Read More: Best Movies of 2000