From Jack Cates and Reggie Hammond attempting to catch two serial killers to young Elliott befriending an alien to aspiring comic artist Rupert Pupkin attempting to achieve success in show business by stalking his idol – 1982 saw directors venturing into a variety of themes, concepts and ideas. While some flicks broke into the box offices, others earned the critical hurrah.
For this list, I have taken into account films on the basis of the writing, direction, acting and artistic creativity. Some brought in new life into established genres and some spawned innovative creativity. However, despite their visual, aesthetic and conceptual differences, every film on this list made 1982 a memorable year for cinema with their artistic and technical chef-d'oeuvre. Honourable mentions – 'The Thing' (1982), 'Fast Times at Ridgemont High' (1982), 'An Officer and a Gentleman' (1982) – these movies were brilliant in their own right, but the movies on this list are hallmarked as the defining movies of 1981. So, without further ado, here's a list of top movies of 1981.
12. Tex (1982)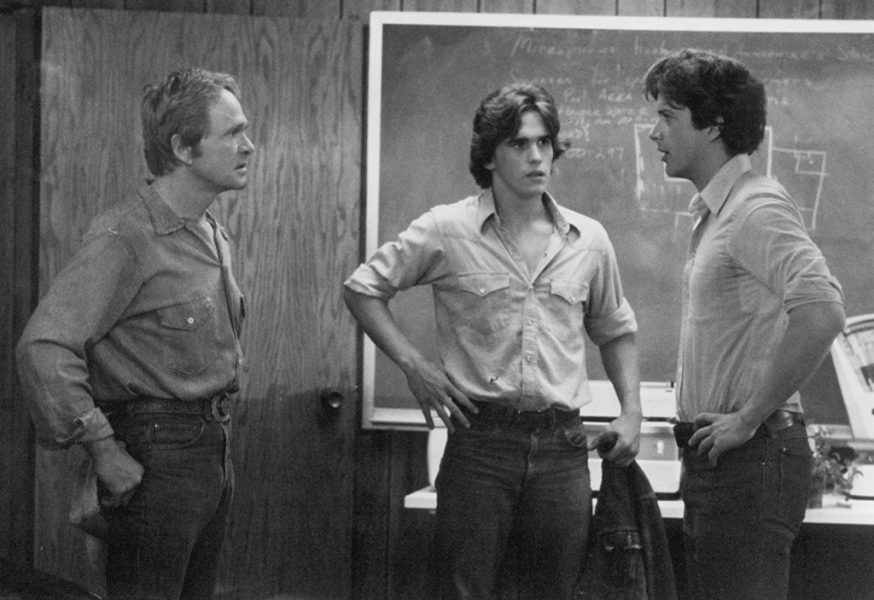 A coming-of-age adventure film, 'Tex' follows the story of two teenage brothers Tex and Mason, and their arduous journey of making it on their own when their mother dies and their father walks out on them. Directed by Tim Hunter, the film is adapted from American author, S. E. Hinton's book of the same name. Starring Matt Dillon and Jim Metzler as the McCormick brothers, the film showcases their gruelling journey in life and society, while indulging deep into their relationship as adrenaline pumped up young adults. With an unpretentious screenplay co-written by Ron Miller, Charles S. Haas and Tim Hunter and earnest performances by the lead cast, 'Tex' received positive reviews from critics, with several lauding the modest and sincere presentation of the youth and their innate difficulties and journeys in life.
Read More: Best Movies of 1974
11. 48 Hrs. (1982)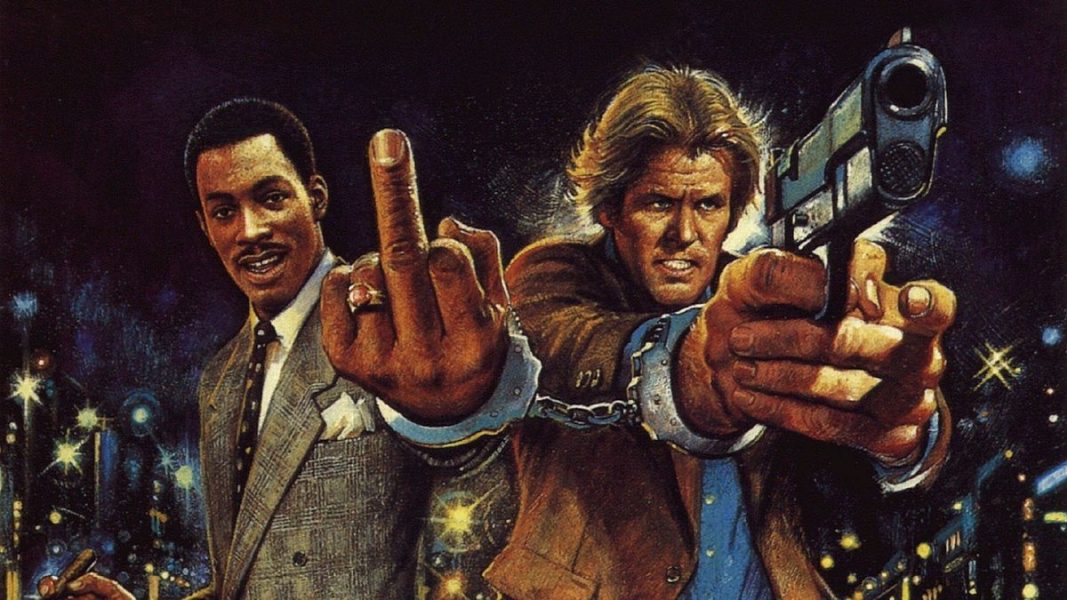 Often credited as being the first film in the "buddy cop" genre, '48 Hrs.' features Nick Nolte and Eddie Murphy as a cop and convict, who team up to catch two cop-killers, essayed by James Remar and Sonny Landham. Directed by Walter Hill, the film infuses action for a cop drama and comedy for the comedic discourse with excellence. Cited as being one of the best films of 1982, '48 Hrs.' is led by the brilliant rapport between Nolte and Murphy, hence forming the comedic buddy cop genre. The film was a commercial darling and a critical one too. Nominated for an array of awards, Walter Hill won the "Grand Prix" award at the Cognac Festival du Film Policier and James Horner won an award for his score at the Los Angeles Film Critics Association Awards.
Read More: Best Movies of 1979
10. Poltergeist (1982)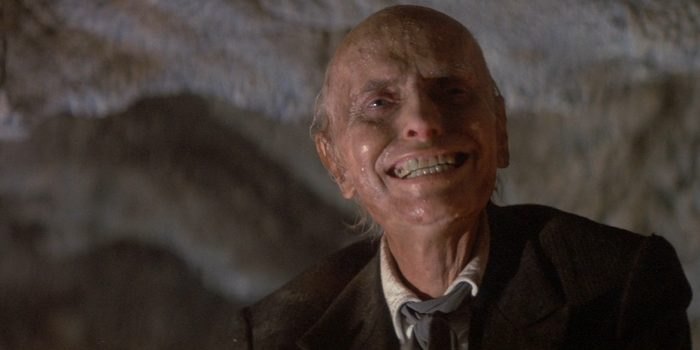 Considered as one of the greatest films of the horror genre, 'Poltergeist' focuses on a family, whose home is invaded by malicious ghosts that abduct their younger daughter. Directed by Tobe Hooper, the film builds upon the aura created by Hooper in his other successful horror flick, 'The Texas Chain Saw Massacre.' (1974) and the film breaks the clichés of horror films, yet embraces the distinctive features that make the genre so endearingly petrifying. Built strongly upon the foundation of Steven Spielberg's visionary screenplay, co-written with Michael Grais and Mark Victor, the film enfolds both the thriller and the horror genre with dexterity.
The characters do not act out the similar discourse of jump scares usually created in other movies, but are continuously challenged to frightening extremities while making sound decisions about their existence. The film was a success both critically and commercially and has since been cited as a classic of the genre. While the film did not receive any prestigious awards, barring the British Academy Film Award for "Best Special Visual Effects", the financial success spawned of a franchise and a 2015 remake of the same name.
Read More: Best Movies of 2007
9. Diner (1982)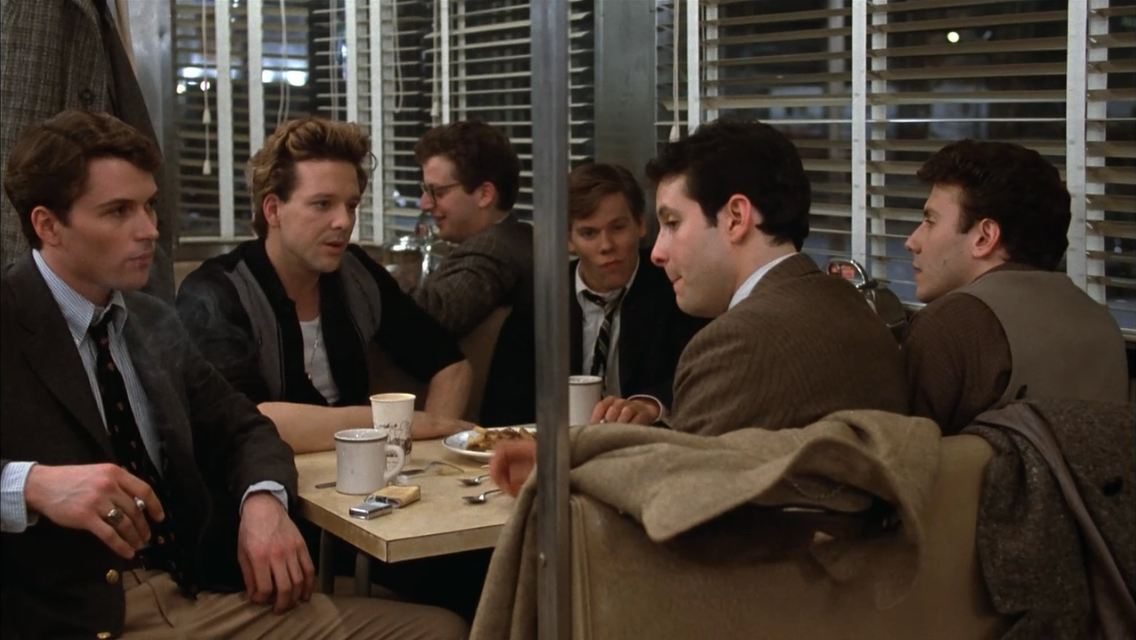 Directed by Barry Levinson, 'Diner' follows the story of a group of college-age buddies and their struggle with their arduous yet adventurous passage into adulthood in 1959 Baltimore. Set during the last week of 1959, the flick built upon personal experiences which form the metanarrative. With an Academy Award-winning screenplay, written by Levinson himself, the film moulds its stars – Steve Guttenberg, Daniel Stern, Mickey Rourke, Kevin Bacon, Timothy Daly and Ellen Barkin – according to the cohesive narrative. Complementing the direction and performance is the reverberating score by duo Bruce Brody and Ivan Kral, which seeped through the atmosphere intended by the director.
Read More: Best Movies of 1994
8. Tootsie (1982)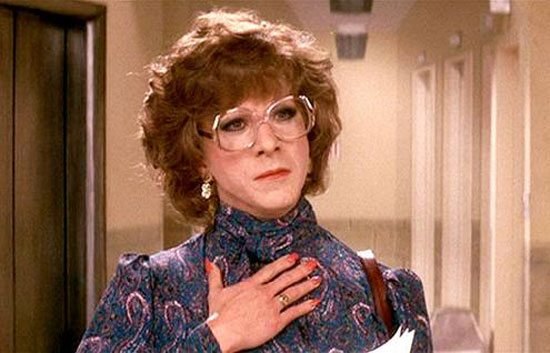 Nominated for 10 Academy Awards, 'Tootsie' went on to become one of the most profitable ventures of 1982. Directed by Sydney Pollack, 'Tootsie' tells the story of a talented but unpredictable actor whose reputation for being difficult forces him to adopt a new identity as a woman in order to land a job on a crummy hospital soap. Starring Dustin Hoffman, Bill Murray, Jessica Lange, Teri Garr, Dabney Coleman, Charles Durning, Geena Davis and Doris Belack, the flick oozes out with artistic brilliance.
While 'Tootsie' could've easily drowned in casual sexism, with a man portraying a woman, the cohesive screenplay helped the film mould and comment about the world encompassing such ideas – as Roger Ebert quite aptly put, "This movie gets you coming and going…The movie also manages to make some light-hearted but well-aimed observations about sexism. It also pokes satirical fun at soap operas, New York show business agents and the Manhattan social pecking order."
Read More: Best Movies of 1973
7. The King of Comedy (1982)
An unsung masterpiece by veteran director Martin Scorsese, 'The King of Comedy' is the story of an aspiring comic artist Rupert Pupkin, who attempts to achieve success in show business by stalking his idol, a late night talk-show host who craves his own privacy. Starring Robert De Niro as Rupert Pupkin, the film is built upon his comedic and stirring performance. With intrinsic observation, which involved him spending months watching stand-up comedians at work to get the rhythm and timing of their performances right, the actor perfectly catalogued in a comic's costume.
Opening the Cannes Film Festival, the film received quite the critical praise, with specific praise directed as Scorsese for venturing into black comedy – a different genre, De Niro for his accurate and convincing performance as a comic, and Paul D. Zimmerman, for his consistent writing. Scorsese's innovative detour came at a price though, as 'The King of Comedy' completely failed at the box-office. However, with the critical applause, the film has aged well and now is a part of Scorsese's repertoire of masterworks.
Read More: Best Movies of 2017
6. Missing (1981)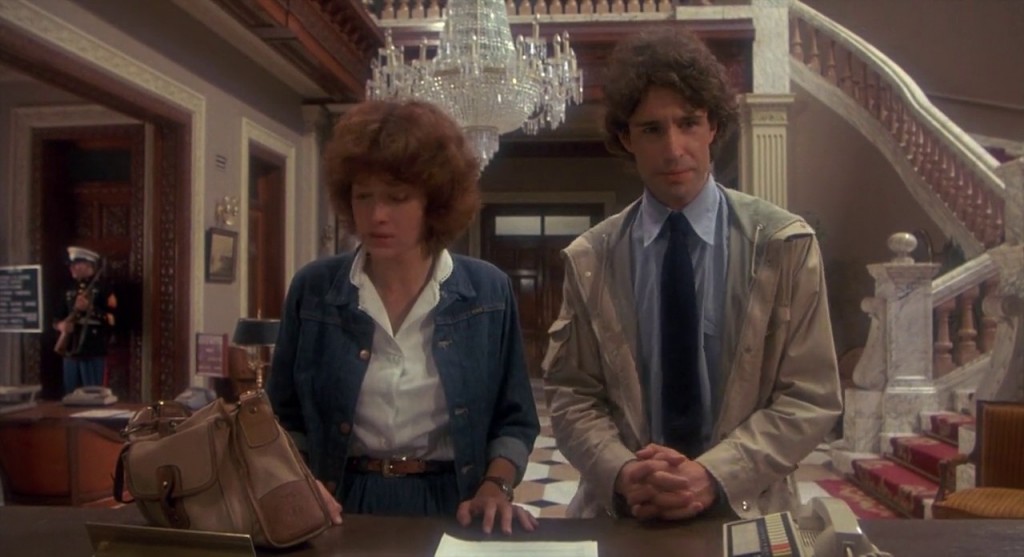 The recipient of the Palme d'Or at the Cannes Film Festival, 'Missing' follows the attempts of a wife and a father, who try to find their idealistic American writer who disappears during the Chilean coup d'état in September 1973. Directed by Costa-Gavras, the film is based on the true story of American journalist Charles Horman, who disappeared in the bloody aftermath of the US-backed Chilean coup of 1973 that deposed the democratically elected socialist President Salvador Allende. Starring Sissy Spacek, Jack Lemmon, Melanie Mayron, John Shea, Janice Rule and Charles Cioffi, 'Missing' received immense praise for the performances.
The Academy Award-winning screenplay acts as the most commendable weapon. Adapted from Thomas Hauser's novel of the same name, the crafty screenplay, co-written by Costa-Gavras and Donald E. Stewart, forms a descriptive narrative to indulge into the characters individually rather than stagnating in the plot. While the film attracted the controversies the directed is infamous for, the laudable artistic grip of the crew earned it a gamut of nominations, including a "Best Picture" nomination at the Academy Awards and British Academy Film Awards, several "Best Actor" and Best Actress" nominations at the aforementioned Academy Awards, British Academy Film Awards and Golden Globes, with Jack Lemmon winning the "Best Actor" at the Cannes Film Festival.
Read More: Best Movies of 2003
5. Sophie's Choice (1982)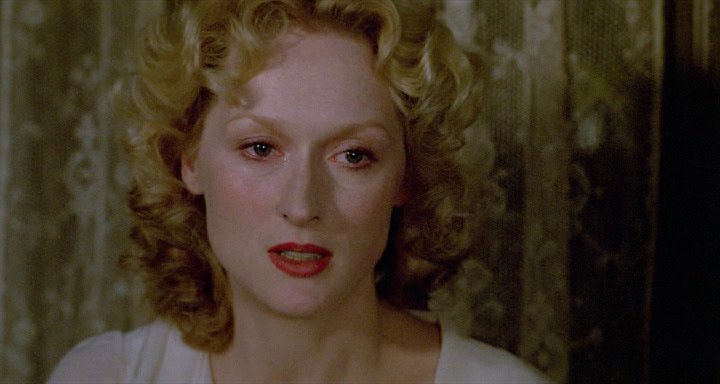 Directed by Alan J. Pakula, 'Sophie's Choice' follows the story of the titular Sophie, essayed by the magnetic Meryl Streep, a survivor of Nazi concentration camps, who has found a reason to live in Nathan, essayed by Kevin Kline, who is an unsteady yet charismatic American Jew obsessed with the Holocaust. They befriend Stingo, essayed by Peter MacNicol, who is a young American writer new to New York City. But the happiness of Sophie and Nathan is endangered by her ghosts and his obsessions. With a cohesive screenplay and a poignant background score by Marvin Hamlisch, the film received immense praise and adoration by critics as well as the audience. However, what struck gold was Meryl Streep's Academy Award performance.
With a descriptive character analysis penned down by William Styron, in his novel 'Sophie's Choice', the actress perfectly donned on the role. Teeming with excellence and brilliance, Streep won her second Academy Award and first 'Academy Award for Best Actress', her performance catapulted the film into critical and commercial success.
Read More: Best Movies of 2011
4. Fanny and Alexander (1982)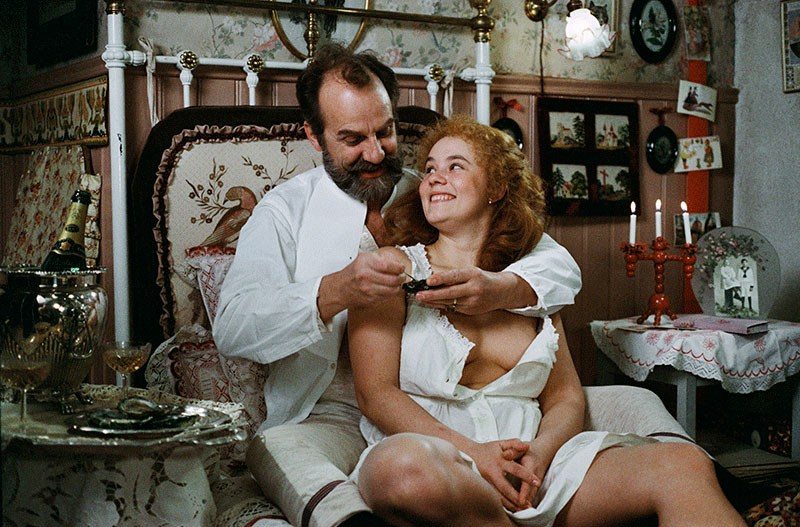 A Swedish historical period drama, 'Fanny and Alexander' is the story of two siblings and their large family in Uppsala, the first decade of the twentieth century. Following the death of the eponymous children's father, their mother remarries a prominent bishop who becomes abusive towards Alexander for his vivid imagination. Directed by veteran filmmaker Ingmar Bergman, the film infuses a variety of themes, allusions and religious metaphors. Accompanying the masterful direction are the resonating score by Daniel Bell and a visualising cinematography by Sven Nykvist.
The impressive efforts of the crew earned the film humongous critical applause. Nominated for a gallon of awards, 'Fanny and Alexander' won several prestigious awards, including 4 Academy Awards – 1 for the "Best Foreign Language Film", 1 BAFTA, and the César Award for the "Best Foreign Film", to name a few.
Read More: Best Movies of 2002
3. E. T. the Extra-Terrestrial (1982)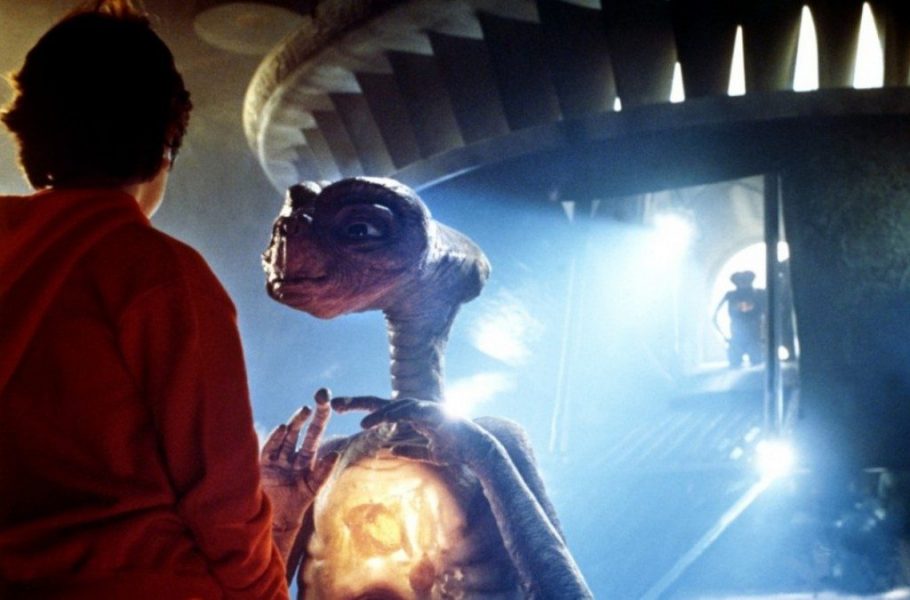 An immortal classic, 'E.T. the Extra-Terrestrial' follows the story of undying friendship between a young child and a friendly alien. Directed by Steven Spielberg, the film is based on an imaginary friend Spielberg created after his parents divorced in 1960. An epitome of the science fiction genre, the film teems with innovation and artistic creation. Much of his imagination spruced from the days he was busy filming another "Spielbergian" classic, 'Raiders of the Lost Ark' (1981). With screenwriter Melissa Mathison, the director started working on several subplots to ultimately produce the meta-narrative.
With a cohesive narrative, resonating score and exceptional performances, the film won the hearts of critics as well as the audience. Considered as a modern day fairy tale, 'E.T. the Extra-Terrestrial' went on to win 4 Academy Awards, 2 Golden Globes including 1 for "Best Motion Picture – Drama" and 1 BAFTA, to name a few.
Read More: Best Movies of 1999
2. Gandhi (1982)
Spearheaded by the Sir Ben Kingsley's chameleonic performance as Mohandas Karamchand Gandhi, 'Gandhi' chronicles the activist's life from a defining moment in 1893, as he is thrown off a South African train for being in a whites-only compartment, and concludes with his assassination and funeral in 1948. His gigantic journey of uniting a nation against the colonial rule is chronicled with sincerity and authenticity. The united efforts of director Richard Attenborough's screenplay and Kingsley's masterful portrayal of Mahatma Gandhi were universally appreciated.
The cinematography captured the Indian landscape and the colonial movement with brilliance. Attenborough's decision of collaborating with ace musician Ravi Shankar worked quite well and the earthiness was reincarnated with perfection. The colossal critical and commercial success earned the film a gamut of awards, with Richard Attenborough and Ben Kingsley nabbing the majority of awards and hence cementing itself as one of the most profitable features of 1982.
Read More: Best Movies of 2005
1. Blade Runner (1982)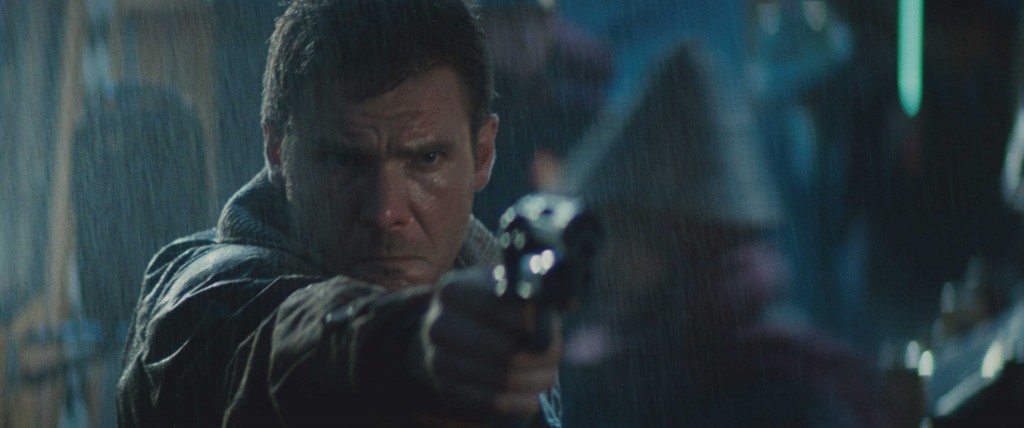 'Blade Runner' is probably the most interesting and innovative film ever to be produced in cinema. Directed by Ridley Scott, it is a humongous unifying concoction of a science-fiction, a neo-noir and a thriller. Starring Harrison Ford, Rutger Hauer and Sean Young, 'Blade Runner', set in a dystopian 2019, depicts the future in which synthetic humans, known as "replicants" are bioengineered by the Tyrell Corporation to work on off-world colonies. When a fugitive group of replicants, led by Roy Batty escape back to Earth; a run-down cop, Rick Deckard, reluctantly has to take up the task of hunting them down. With themes of dystopia, existentialism and futuristic vision, the film is certainly a masterpiece.
Adapted from Philip K. Dick's post-apocalyptic novel 'Do Androids Dream of Electric Sheep?' (1968), the film is teeming with a vision which 21st is still incapacitated to comprehend. A commercial failure at the time of its release, the film slowly reaped the critical observational minds and has since been recognised as an artwork which spearheaded the new age of cinema, i.e. neo-noir thrillers.
Read More: Best Movies of 2001