The 1980s saw an interesting array of thrillers. Some took psychology and played with our minds and some infused gripping action to keep us on the edge of our seats. While Brian De Palma took eroticism and amalgamated it with his classic eye for churning out the thrills, David Lynch haunted us with his twisted yet philosophical psychological thrillers. For this list, I have taken into account films which re-invented the genre while maiming true to its thrilling core. With that said, here are the top thriller films of the 1980s.
10. Dressed to Kill (1980)
Directed by Brian De Palma, 'Dressed to Kill' is an erotic thriller which traces a murder of a housewife and an investigation involving a young prostitute who is the sole witness to the murder. This 1980 flick stars Michael Caine, Angie Dickinson and Nancy Allen, who showcase their commanding talent in building a solid framework for the thriller. Establishing the thrill frame-by-frame, the film carries a certain "Hitchcockian" essence to it. The movie deftly instills the foundation of an arousing erotic piece and a nail-biting thriller. With the archetypal Palma direction, it brings a sense of anticipating uncertainty, which is a classic stamp of the director.
9. No Way Out (1987)
'No Way Out', directed by Roger Donaldson, follows the character of Navy Lt. Tom Farrell, essayed by Kevin Costner. After a passionate night with a young woman, things go haywire when he finds out that his superior, Defense Secretary David Brice, essayed by Gene Hackman, is also romantically involved with the same girl. Things turn murkier when the girl is murdered, and Farrell is put in charge of the investigation. While uncovering the clues of the case, his relationship invariably comes up which puts him on the hit list. The political thriller is based on the engaging chemistry between the leads – Kevin Costner, Gene Hackman and Sean Young, who pull together the viewers to immerse them into the plot. The movie, with intense murders and conspiracies, went to become an eye-candy for the critics and established itself as one of the best thrillers of the 80s.
8. Blue Velvet (1986)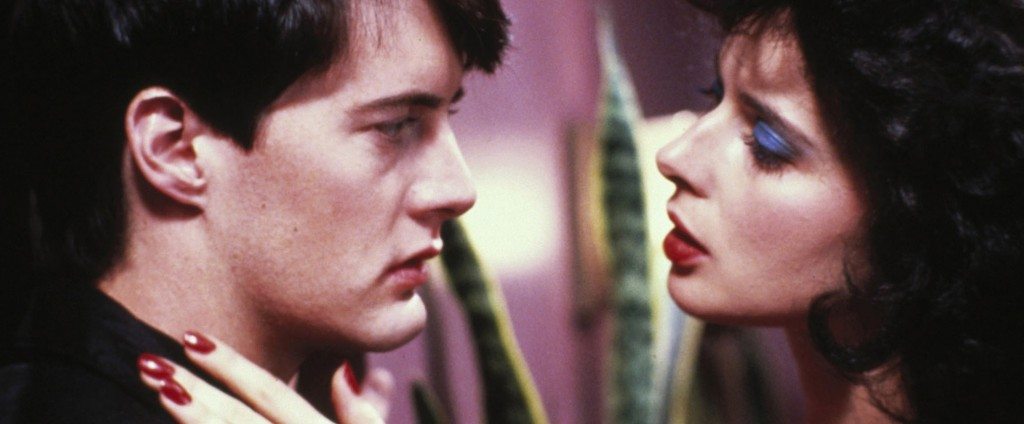 Directed by David Lynch, 'Blue Velvet' is a psychological horror and film noir, surrounding an investigation embroiled in mysterious controversy. When a young man discovers a severed human ear in a field, he invariably comes across a beautiful and enigmatic nightclub singer and a group of psychopathic criminals who have kidnapped her child. Spanked with the critical disapproval, 'Blue Velvet' garnered criticism for its violence and sexuality. However the film, though time, was re-evaluated by critics, who found Lynch applying a typical thematic symbolism which knit the plot together. The film might not have been considered in the elite list of the 80s, but with an artistic push, 'Blue Velvet' is a typical Lynch masterwork.
7. Angel Heart (1987)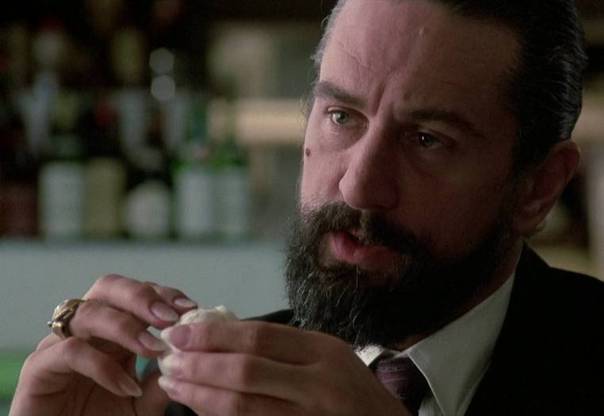 Based on William Hjortsberg's 'Falling Angel' (1978), the film follows Harry Angel, a New York City private investigator who is employed to solve the disappearance of a popular singer. Intrinsic research and investigation lead him to dark realities when Angel gets embroiled in a series of brutal occult-related murders.
The direction is a meticulous statement, where director Alan Parker arranges the aura of the film with mysticism, allegories, and paranoia. The film, an important part of the "new age", is teeming with the neo-noir essence, an element which weaves the thrill. 'Angel Heart', by integrating neo-noir and religious themes, is a complex take on human psychology and beliefs.
6. Blow Out (1981)
A quintessential Brian De Palma project, 'Blow Out' is a neo-noir political thriller which revolves around a sound effects technician, who while recording for a film, accidentally captures an audio of a murky assassination coup of a presidential candidate. Director De Palma dexterously adapts the components of movie making to craft a nifty thriller, while maintaining thematic illusions of guilt, film mechanics and historical events. The film boasts of an adroit cinematography, where cinematographer Vilmos Zsigmond collaborates with the director to keep the clock ticking. John Travolta is the real show stopper though; who entangled in a steeping career-dip gives out an impressive performance as the jumbled man who just witnessed a murder conspiracy. The film's suspense is elevated by De Palma's observing mind. He employs scenic shots by exploiting shadows, silhouettes and rotating camera to churn out the thriller.
Read More: Best Thriller Movies of the 1990s
5. Witness (1985)
A crime thriller film directed by Peter Weir focuses on a detective, essayed by Harrison Ford and his efforts in protecting a young Amish boy who invariably becomes a target after he witnesses a murder in Philadelphia. The film employs the geographical allusions to formulate a gripping thriller. Cinematographer John Seale utilizes the Amish location while understanding director Weir's idea of creating the plot. 'Witness' holds a resilient strength in the script, where writer Earl W. Wallace provides an outsiders view which helps the uncertainty in the characters, the setting and the plot. The film adds its own signature by adroitly infusing the innate recognition and anticipation with twists and turns. The aforementioned screenplay garnered immense praise and won the flick 2 Academy Awards, Academy Award for Best Original Screenplay and Academy Award for Best Film Editing.
4. Thief (1981)
Directed by the master of neo-noir Michael Mann, 'Thief' is packed with his classic slick suspense. The film stars James Caan as professional safecracker Frank, who on the verge of fulfilling his dream of leading a normal life agrees to do one last job for the Mafia. Things seem merry until we find out that the Mafia has other precarious plans for him. 'Thief' is a nimble infusion of a fast-paced thriller and an intricate character observation. The foundation of the heist and the theft provided the film a speedy stride which pumped the adrenaline and the elaborate character sketch helped it gain a certain depth. Mann is often been praised for his cerebral take on the psychological functionality of a criminal, which has been quite evident in films like 'Heat' (1995), 'Collateral' (2004) and 'Public Enemies' (2009), and this 1981 flick is a conclusive proof. Although 'Thief' was one of the first ventures of the articulate director, this 1981 flick carries a certain maturity and ripeness.
3. Manhunter (1986)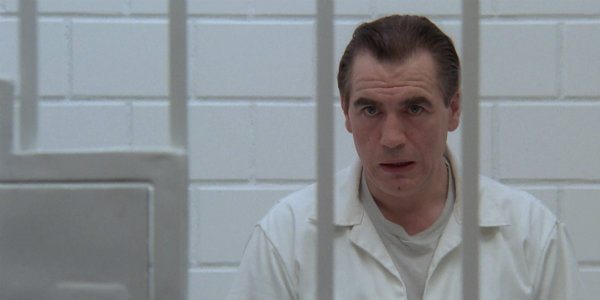 Before director Jonathan Demme transcended Dr Hannibal Lecktor into pop-culture, Michael Mann wove Thomas Harris' ideas into an underrated artwork. Fronted by the powerful performances of William Petersen, Kim Greist, Joan Allen and Brian Cox, 'Manhunter' focuses on a former FBI profiler, Will Graham, who is redeployed to service to follow the case of a deranged serial murderer. The film is unsettlingly stylish and cool, which evoke the psychological wave of mind. The film is driven by strong colour cues which provided neo-noir essence to it. The film is an immersive and engaging thriller, which infuses the suspense of a crime and the revulsion of a horror.
2. Die Hard (1988)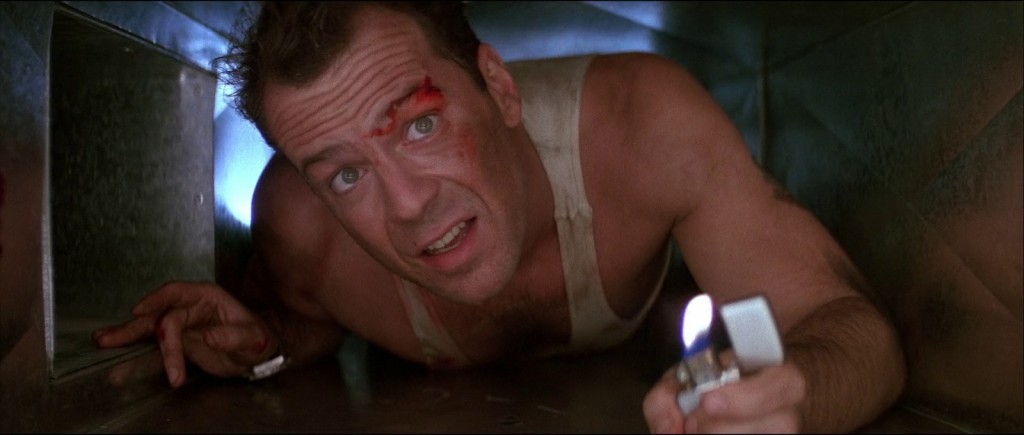 Inducted in Empire's list of the "500 greatest movies of all time", 'Die Hard' amalgamates thriller and action with dexterity. This 1988 movie introduces us to John McClane, an officer of the NYPD who attempts to save his wife and several others who are taken hostage by German terrorist Hans Gruber during a Christmas party at the Nakatomi Plaza in Los Angeles. Starring Bruce Willis as John McClane and Alan Rickman as Hans Gruber, the film is built upon their supreme performances. Both the actors portray a persona of opposites which boil the brewing pot of success. Directed by John McTiernan, 'Die Hard' intricately lays the foundation of a thriller to efficaciously knit an action flick. The bomb implanted by lunatic terrorist Gruber keep the clock ticking and makes the viewer's work up their imagination to predict McClane's next move of taking down the terrorists and rescuing the hostages. The overwhelming critical and commercial success helped the film earn 4 Academy Award nominations and was selected for preservation in the United States National Film Registry in 2017.
1. Blade Runner (1982)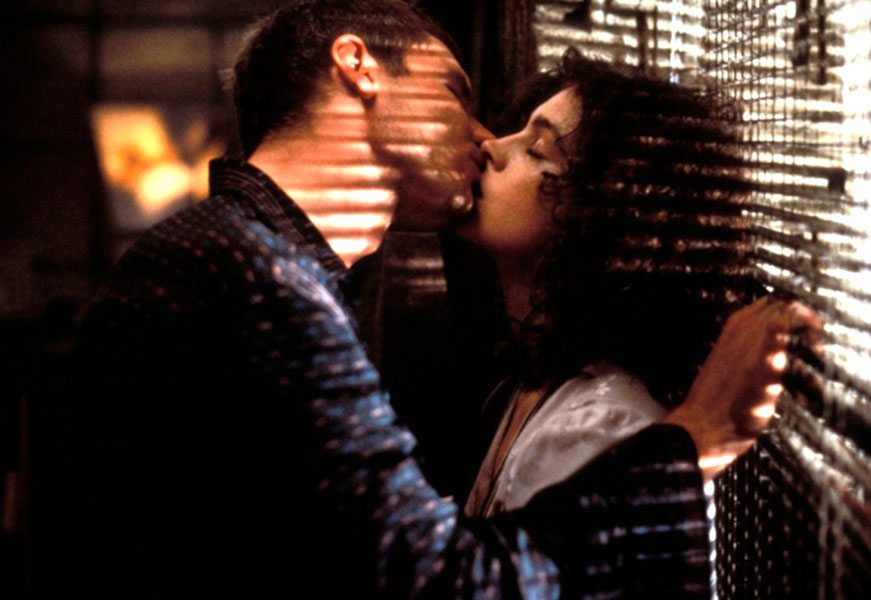 'Blade Runner' is probably the most interesting and innovative film ever to be produced in cinema. Directed by Ridley Scott, it is a humongous unifying concoction of a science-fiction, a neo-noir and a thriller. Starring Harrison Ford, Rutger Hauer and Sean Young, 'Blade Runner', set in a dystopian 2019, depicts the future in which synthetic humans known as "replicants" are bioengineered by the Tyrell Corporation to work on off-world colonies. When a fugitive group of replicants, led by Roy Batty escape back to Earth; a run-down cop, Rick Deckard, reluctantly has to take up the task of hunting them down. With themes of dystopia, existentialism and futuristic vision, the film is certainly a masterpiece. Adapted from Philip K. Dick's post-apocalyptic novel 'Do Androids Dream of Electric Sheep?' (1968), the film is teeming of a vision which 21st is still incapacitated to comprehend. A commercial failure at the time of its release, the film slowly reaped the critical observational minds, and has since been recognised as an artwork which spearheaded the new age of cinema, i.e. neo-noir thrillers.
Read More: Best Thriller Movies of the 2000s