On the face of it, 1993 doesn't seem to be strikingly great year for cinema, especially when you compare it with the following year, 1994. But look a little deeper and you find great little gems. And there's always the big gem called 'Schindler's List'. Here is a list of top movies of 1993:
15. This Boy's Life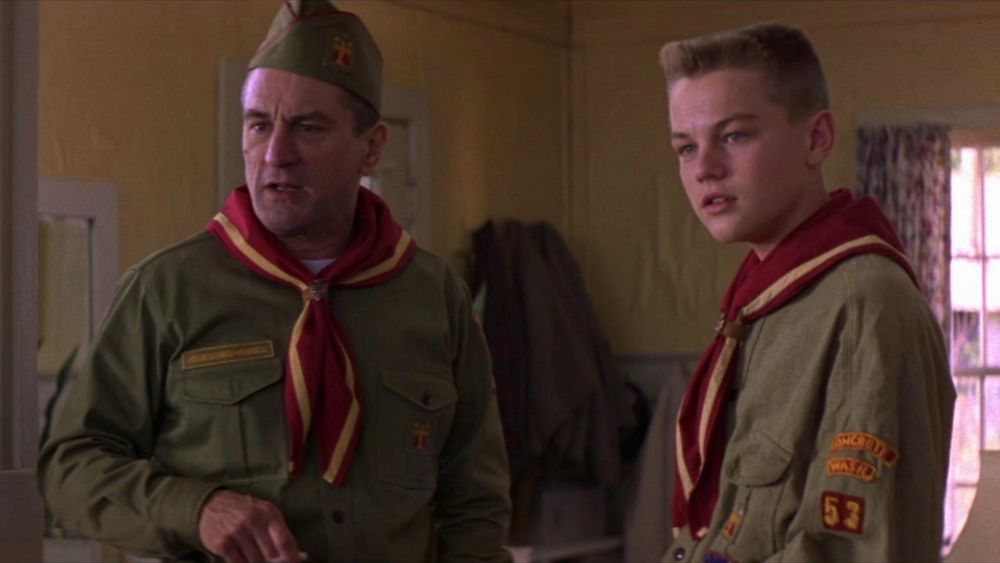 Long before 'Titanic' (1997), Leonardo DiCaprio had started showing his capabilities to make it big in the industry. The third venture of his career landed him a lead role of a troubled child, who grows up being dominated by his abusive stepdad and shows his efforts throughout his childhood to avoid the anger of his old man.
Based on a memoir by Tobias Wolff, about his own childhood, the film's small but effective package is DiCaprio's innocence and sharpness, who is well helped by the presence of artists like Robert De Niro and then Golden Globe nominee Ellen Barkin. A harrowing drama, the film takes you into Tobias's mind and make you feel his pain and impatience.
Notably, the film also starred Tobey Maguire in a supporting role, who has been a long time friend of DiCaprio. Both actors made a pact in their childhood to find work for each other in their days of struggle.
Read More: Best Movies of 1995
14. A Perfect World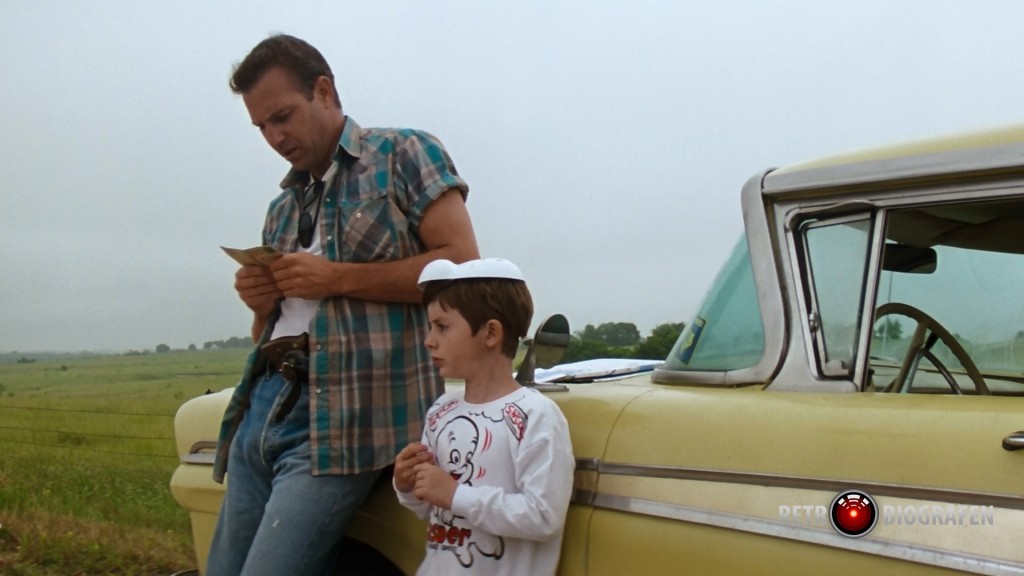 An escaped convict and his partner kidnaps a young boy and flee on a road trip to Texas. Things take an interesting turn when the boy embarks a slight of friendship with his captor.
Loosely exploring the theme of Stockholm Syndrome, the film is a highly recommended and applauded underrated movie, starring legends Kevin Costner and Clint Eastwood in one of their finest roles of all time. While Costner plays the unstable murderer, Eastwood returns in his 'Dirty Harry' shoes as a sympathetic but law-abiding officer. Then 7-yr old, T.J. Lowther leaves a nice and canny impression with his innocent delivery.
Eastwood's direction is something you'll stand up for. His way of driving the story through the character's heart is something watchable. I guarantee your mind will be swayed away till the end, which is definitely going to leave you teary-eyed.
Surprisingly, the film failed to grab any nomination in major award ceremonies, though was able to make $135 million at the box-office.
Read More: Best Movies of 2013
13. In The Name of the Father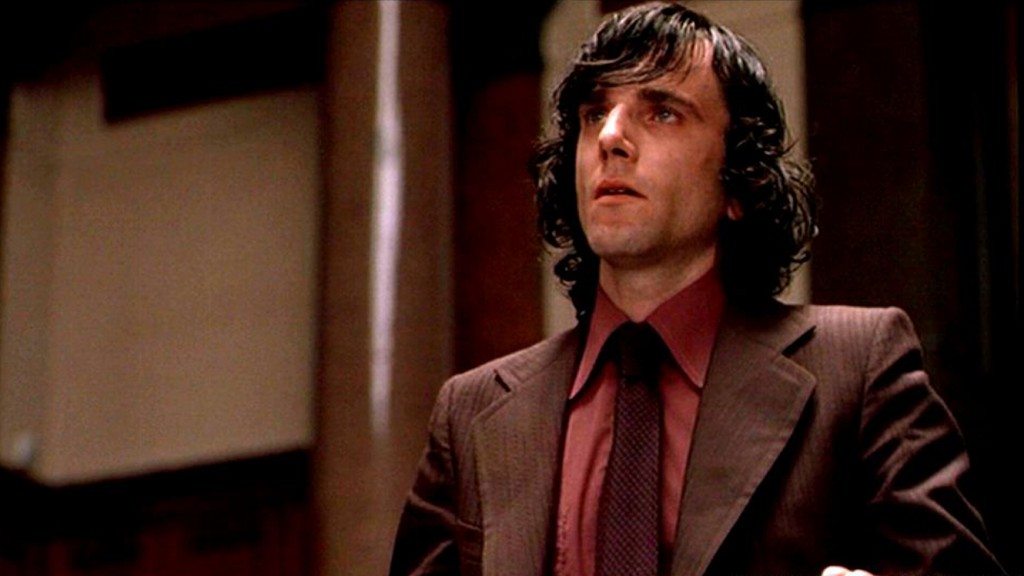 What if the very law established to defend the people coerces one into a wrongful conviction and destroys several lives in the process? 'In The Name of the Father' is a similar heart-breaking tale of injustice.
Based on real-life convictions of Gerry Conlon and his father along with three others in the case of Guildford Pub Bombings in 1974, this film is the factual on-screen incarnation of the shocking court procedure spanned over 15 years in the aftermath of the bombings. The film is led by Daniel Day-Lewis as Conlon, showcasing every bit of his talent (which he has groomed), through his expressions, voice, walking style, and his physique. While moving forward with the film, it gets more intense and painful accepting the fact it all happened for real.
Pete Postlethwaite's performance is another brilliance of the film which is yet again a devastating character, that'll make you cry. Directed by Jim Sheridan, the film received 7 Academy Award nominations including the "Big Five", and remains one of the best-underrated movies of all time.
Read More: Best Movies of the 60s
12. Mrs. Doubtfire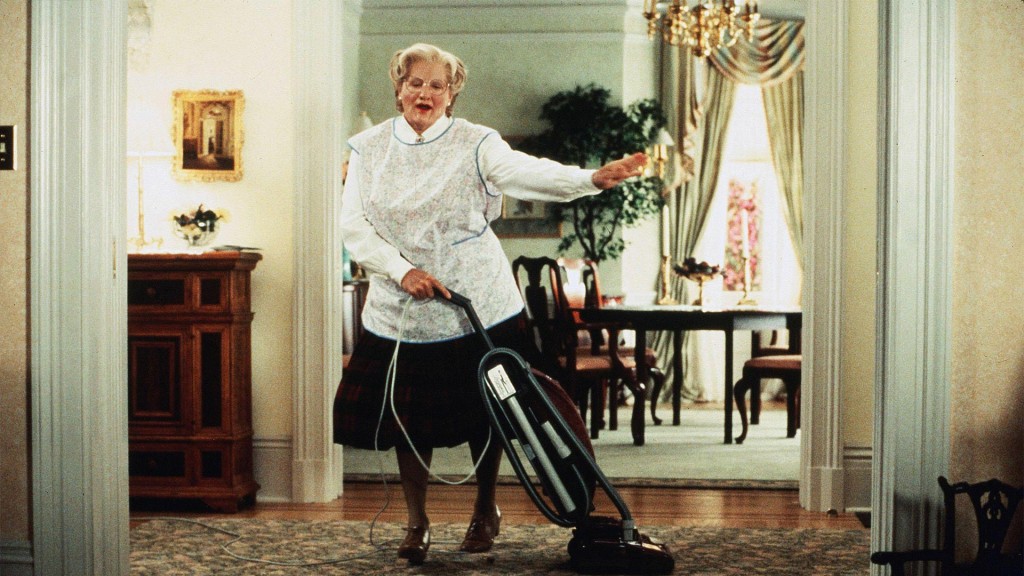 Robin Williams takes his skills to a whole another level in this family tale of a father's efforts to be with his kids after his wife divorces him. The story follows Daniel, a voice actor, who sneak in his own house as an old nanny to be with his kids, after the divorce.
The only thing that makes this film, which seems like a simple short story, a theatrical comedy venture, is Robin William's bright and shine performance and Gregg Canom's Oscar-winning makeup, both of them bringing Mrs. Doubtfire to life. The film explores how a divorce is not just between the couple and its adverse effects on the entire family, but with a taste of comic relief; something Williams is expert at. Sally Field stars in a prominent role as Miranda, Daniel's wife, a character that admirably explores the efforts of a single mother to keep her family happy.
Apart from the Academy Award for Best Make-up, the film also won Best Picture and Best Actor- Musical or Comedy at the 51st Golden Globe Awards, and was the second-highest grossing film of 1993, behind 'Jurassic Park'.
Read More: Best Movies of the 2010s (2010-2018)
11. Age of Innocence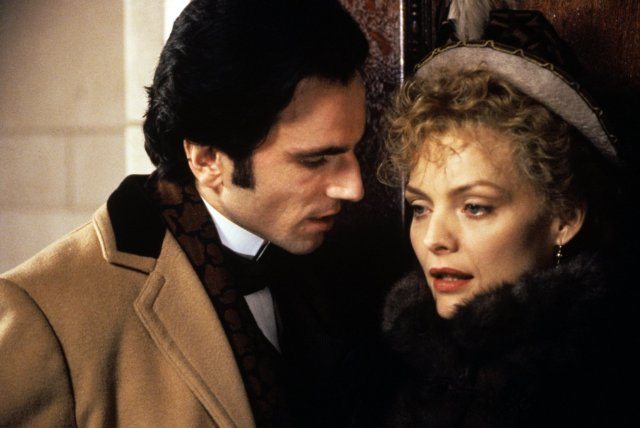 A young lawyer, while defending a Countess, against her abusive husband, falls in love with her client. Things turn sour when he realizes that the woman he's been engaged is Countess's cousin.
Based on 1920 novel of the same name, director Martin Scorcese brings a period love-drama starring Daniel-Day Lewis in the lead; which makes the film worth a try already. Scorcese's first stint at a complete romantic film, 'The Age of Innocence' deals with the barriers of a high-class society keeping their members in chains and showcases the efforts of the protagonist couple finding their escape to life. Shot in Scorcese-style, the film's narrative and cinematography are just impeccable.
Also, Scorcese follows his usual routine to cast major ensemble even for minor roles. Opposite Lewis stars Michelle Pfeiffer along with Winona Ryder, while Richard E . Grant, Robert Sean Leonard and Geraldine Chaplin star in supporting roles.
'The Age of Innocence' was a major commercial failure and was struck by a box-office loss. Despite that, the film was an equally successful venture among critics and was nominated for 5 Academy Awards and won for Costume Design. Winona Ryder won the Golden Globe for Best Supporting Actress.
Read More: Best Movies of the 21st Century
10. True Romance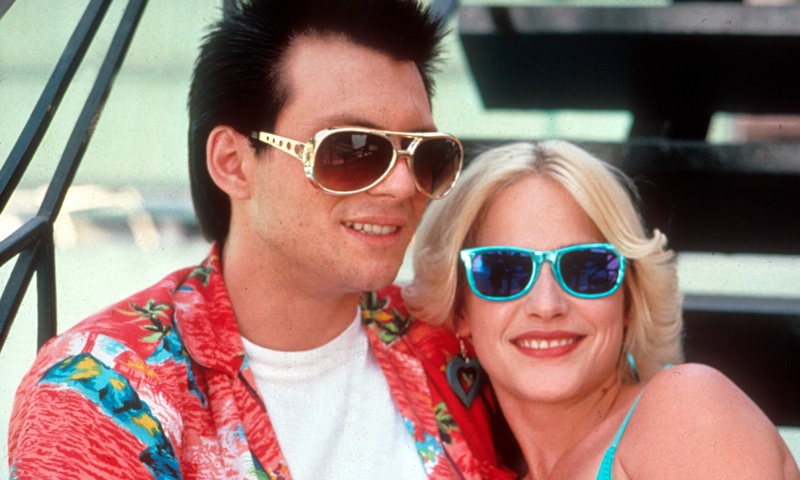 Murder, gun-fights, mafia, drugs, chase, blood and sex. Hence the title 'True Romance'. The story of a hooker and a pop-obsessed loner on a run from deadly mafia is all you need when you're in the mood for something out of the world.
Now why there's all that in the film; cause it's written by none other than Quentin Tarantino, his fourth screenplay at that time. So there's not a single moment where you can relax and all you get is a complete thunderous package of thrill and blood with a pinch of sex and a dozen of awesome acting performances which are worth remembering for.
Apart from a badass writer, the film blends in 'Top Gun' director Tony Scott, music composer Hans Zimmer, and a huge ensemble in lead and supporting role. Patricia Arquette plays the hooker wife while the Elvis Perselyish husband is played by Christian Slater. Both the actors are nothing but pure brilliance and have coordinated amazingly with the fellow actors, thus, not letting the film go off the plot.
The film also stars Dennis Hopper, Gary Oldman, Christopher Walken, Brad Pitt and Samuel Jackson (to name a few), all in distinctive punk roles. A no-show at the awards ceremonies, this loud and wild dark romance is worth every second.
Read More: Best Movies of 2015
9. Batman: Mask of the Phantasm
In 1992, DC began a revolution in superhero genre with its animated series focusing on their popular caped crusader. Voiced by Kevin Conroy along with his nemesis Joker (voiced by Mark Hamill), the dark knight won hearts across the globe and resulted in DC's Animated Universe.
With a vision to put Batman back on big-screen in a darker version, the studio released their first animated Batman film 'Mask of the Phantasm', in cinematic continuation to the series. The film focuses on Batman taking on Joker and dealing with a new masked vigilante who has implicated him in a series of mass murders.
The film serves as a fair means to revive the early memories of the real dark and lonely Batman and hear the voices that brought the characters of Batman and Joker to life. Though it's just cartoon, I must say this not something made to attract just kids and is the best Batman story in an animated version. The theme of the film gives a noir-style experience when you watch it while the murder mystery maintains your interest throughout.
Considered best animated Batman film ever, 'Mask of the Phantasm' is a movie you can watch again and again on your mobile while you follow your daily routine.
(P.S.: I am doing the same for some time now)
Read More: Best Movies of the 1990s
8. The Fugitive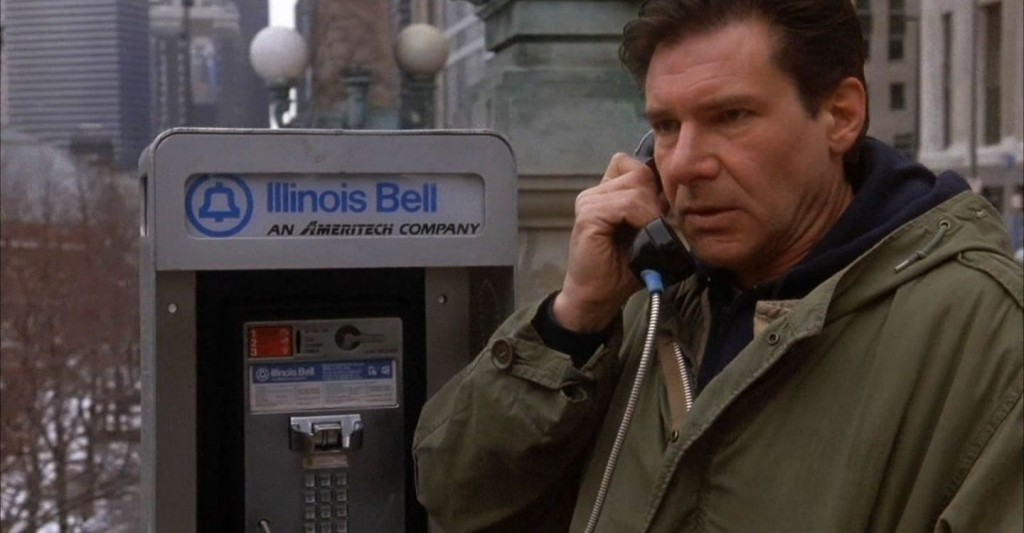 In this chilling police-convict run and chase story, Harrison Ford stars as the man seeking revenge for his wife's murder while Tommy Lee Jones is the man of law, who is bent on getting the culprit behind bars. Directed by Andrew Davis, 'The Fugitive' is a story of a wrongfully convicted husband who escapes custody to prove his innocence while a team of U.S. Marshalls set a task to find him.
It's not a regular cat and mouse run but is a fantastic blend of mystery, thrill, and action and is considered one of the finest films of its type, made after Alfred Hitchcock's 'North By Northwest'. The film's plotline never gets slow and boring and the events happening keep making it more and more interesting. From Indiana Jones and Han Solo, Ford makes another heroic character to be included on the list, while Tommy Lee Jones comes as a special surprise for the viewers in a role quite distinctive ha had played in his career.
Nominated for six Academy Awards, including Best Picture, the film won Best Supporting Actor for Jones, and also a Golden Globe in the same category.
Read More: Best Movies of the 1970s
7. Cliffhanger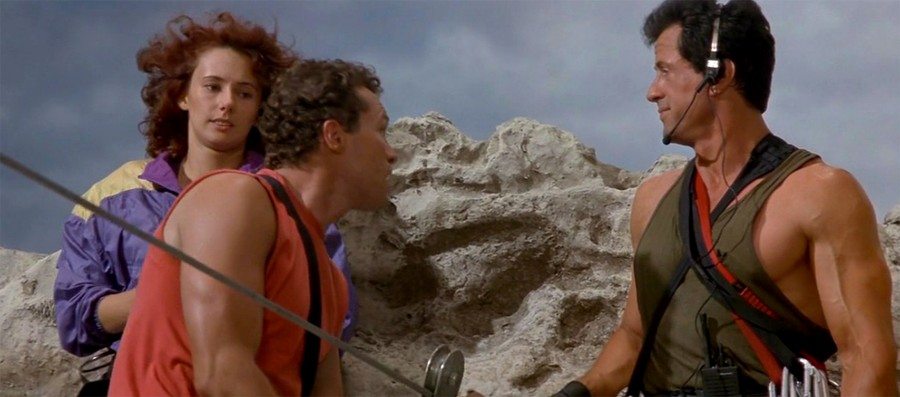 Mountain climber Gabriel Walker goes on a rescue mission to help stranded plane crash survivors in the Rocky Mountains. But he learns that he is actually trapped in a heist by violent robbers, looking for their stash lost in the mountains.
'Cliffhanger' is a movie filled with thrill, action, and adventure, all of it at 4000 ft. above the earth. That's the part where you get excited. Action superstar Sylvester Stallone plays Gabriel, a climber stuck in a villainous plan and trying to overcome haunts from his past. In his years of stardom, 'Cliffhanger' is an additional trophy in his career of 'Rocky' and 'Rambo'. Directed by Renny Harlin, who gave us 'Die Hard 2.0' a year before this, the film has similar overblown stunts, but are acceptable just because its Stallone doing them. But at last, the film satisfies the viewer by perfectly creating the mountainous world which comes really handy to grab your attention. I would not call it better than 'Rambo' and 'Rocky', but yeah, a notable spot in Stallone's movie-list.
The film was nominated for three Academy Awards but lost to Jurassic Park in all the categories. It was also a commercial success grossing $255 million.
Read More: Best Movies of the 2000s
6. Groundhog Day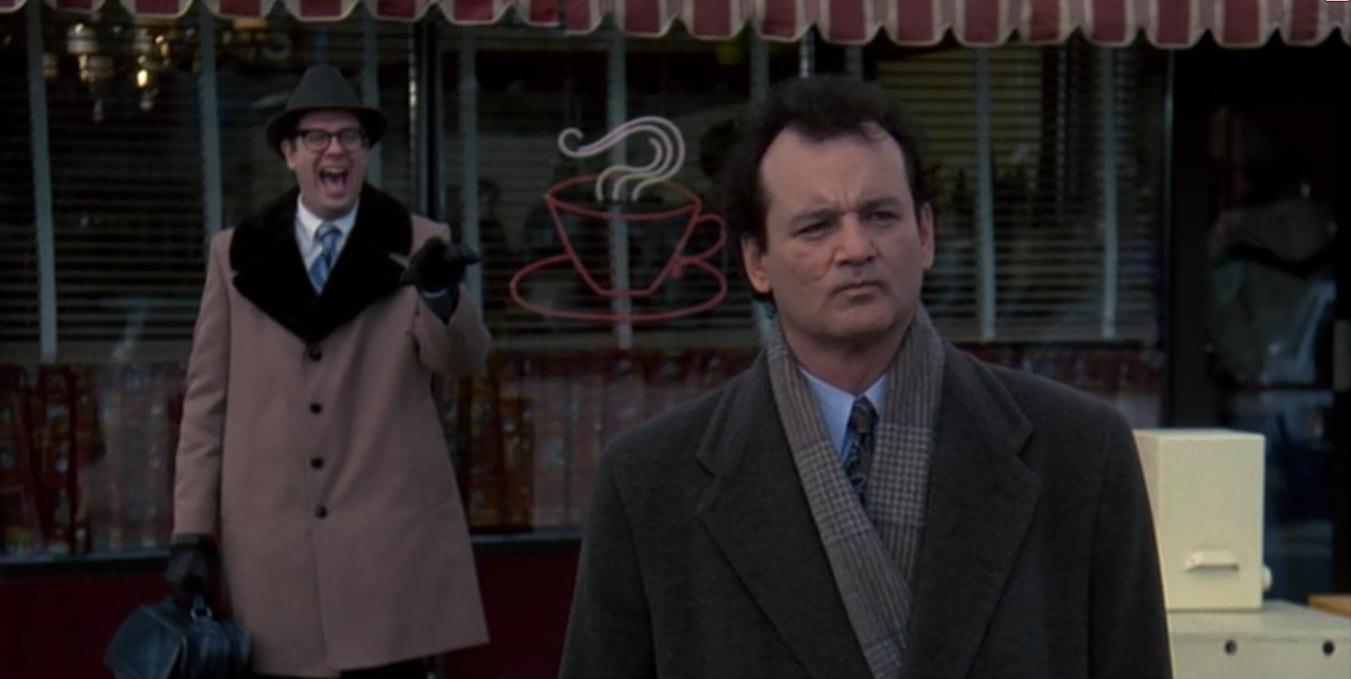 Weatherman Phil Connors, an arrogant and frustrated man finds himself stuck in a time loop in a place he hates to his guts. With all the time in the world, he sets off on a journey to change the way he wants to embrace his life and gets to know the people around him.
One of the first films made on the time-loop concept, 'Groundhog Day' remains a basis of comparison for the other films of the genre, even in the modern cinema. The film follows a bewitching tale of time and explores aspects of a man's life which he himself isn't aware of. Bill Murray's one of the most laudable performance and the light-hearted storytelling makes this a close to the heart adventure.
Also starring Frances McDormand, the film has gained a huge popularity, however big-budget films of the year completely over-shadowed it. The film was preserved by National Film Registry in 2006. Notably, the film also marked the debut appearance of actor Michael Shannon.
Read More: Best Movies of 2012
5. Philadelphia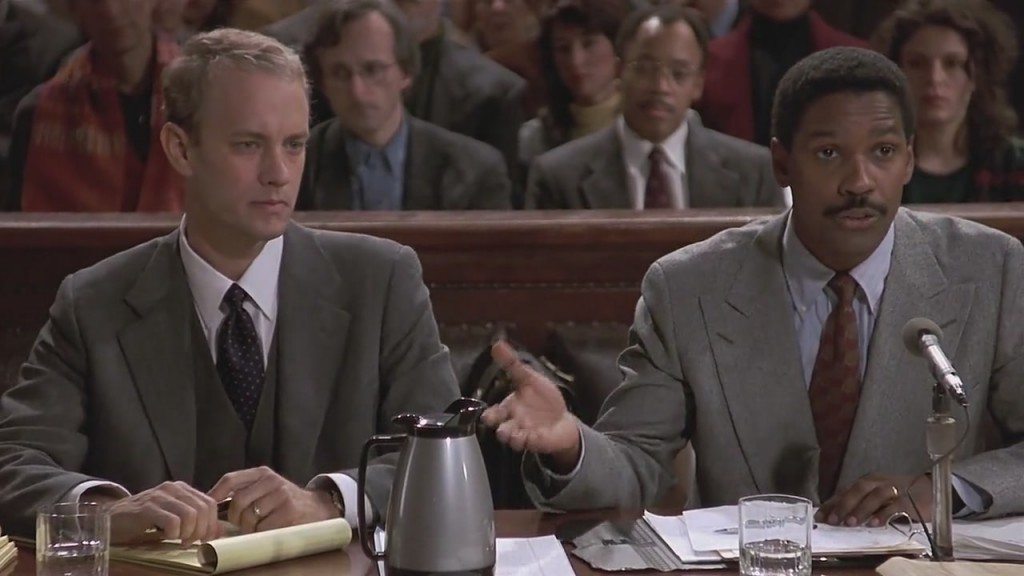 'A Song of Love' (1950), 'Maurice' (1987), 'The Servant' (1963), and 'Paris Is Burning' (1990). Hollywood has been active in portraying the life of people from LGBT community for a long time and has promoted the heated topic through some interesting screenplays.
'Philadelphia' is such a story of a man who is thrown out of his job when he is tested HIV positive, and his subsequent fight for his rights in the court of law. One of the most applauded and factually correct films based on LGBT issues and in 1993, when AIDS was still a taboo, I'd say it's quite a risky effort director Jonathan Demme took and delivered something like 'Philadelphia'.
With a complete A-listers in the crew, which includes director Demme, Tom Hanks, Denzel Washington, Antonio Banderas and cinematographer Tak Fujimoto; it leaves no doubt, that there is nothing less than "greatness" you'll be seeing on-screen. The film won 2 Academy Awards including Best Actor for Hanks.
Read More: Best Movies of 2014
4. What's Eating Gilbert Grape
YES, it's not the best film at all. It hasn't got any thrilling plot, mind-blowing action, melodious music or big-budget sets. The one thing there's to watch in 'What's Eating Gilbert Grape' is Leonardo DiCaprio and his team-up with Johnny Depp.
In a story focusing on an Iowa family of 5, Depp stars as Gilbert, a young man caring for his brother and family while he wishes to do better in life, whereas DiCaprio stars as brother Arnie, a kid with a developmental disability, who look upon his brother as his idol. DiCaprio gives a performance that actually marked a turning point in his career. He's at his best to make his character come alive and it's the first sign of his ways to research in a character, which is seen in his modern day films.
Depp, being the lead does a terrific job as well. His ability to be in command of a script and to execute it so well makes you wonder that he has come a long way in his career. Juliette Lewis stars in a significant role, a character who shapes the better part of the plot.
All praise to DiCaprio for the film's critical response. Despite the film's box-office blunder, he was nominated for his first Academy Award and a Golden Globe for Best Supporting Actor and received a National Board of Review Award for the same. He was nominated for 9 different Award ceremonies.
Read More: Best Movies of the 1980s
3. The Piano
An emotional tale of a mute woman and her daughter and their love for music, 'The Piano' is a film that actually makes the saying "Music is a universal language for mankind" come true. A beautiful and compelling film, with a dark node attached to it, 'The Piano' is a great film in all aspects.
Performances from Holly Hunter and Harvey Keitel are one of their remarkable ones in which they allow us to simultaneously enter the lives of both characters, which is really admiring to explore. The heart and soul of the film are Flora, played by then 11-yr old Anna Paquin. One of the best cinematic debuts, Anna's portrayal of Flora is the viewer's treat and a passage to escape into the film.
Jane Campion's direction, assisted by the best-selling soundtrack from Michael Nyman makes this musical interlude a treasure of cinematic industry.
The New Zealand production won 11 AACTA Awards and 3 Academy Awards including Best Picture. Anna Paquin became the second-youngest Oscar winner at the age of 11, grabbing for Best Supporting Actress.
Read More: Best Movies of 2016
2. Jurassic Park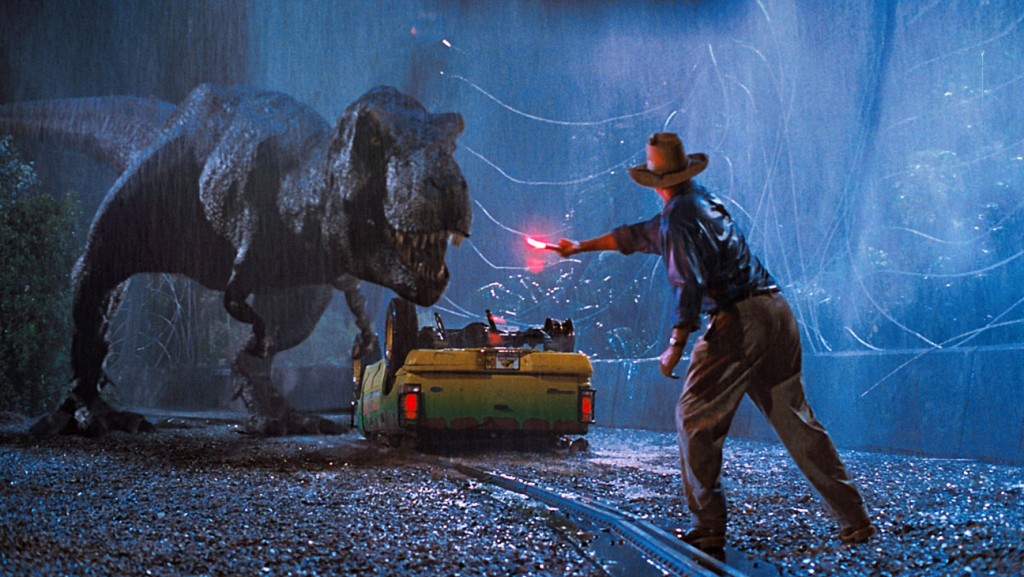 Genetically cloned Dinosaurs go rogue in a theme park dropping havoc of death and destruction upon the visitors and residents of the park. Wait, What?
Yep! Dinosaurs in the modern world. Two dominating species co-existing in the same timeline. That's what Steven Spielberg's milestone film in the field of sound and visual effects is about. The film is a groundbreaking cinematic piece which broke barriers of CGI and science-fiction elements in a story and has been a source of inspiration for the films of the genre till date.
Based on a 1990 novel of the same name, 'Jurassic Park' is a film that will take you to a horrific sci-fi world which will not only pump up your adrenaline but will leave a lifetime impact on your mind, making you wonder about what you just watched.
Filled with names like Sam Neil, Jeff Goldblum, and Richard Attenborough, the film is a conspicuous gift for movie buffs.
Grossing $914 million, the film was the highest-grossing film of all time till 1997 and was highly praised for its technical achievements. Over the years it has spawned three equally commercial successful sequels, while a fourth one is slated to release this year. Probably, visual and sound effects have been highly modified in present times, but it was 'Jurassic Park' who set the things in motion.
Read More: Best Movies of 2000
1. Schindler's List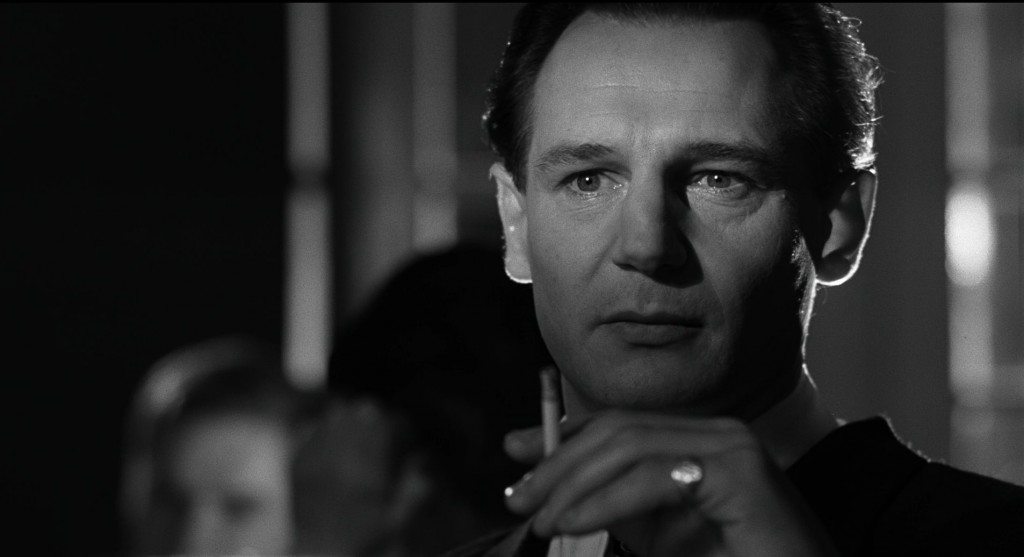 A Nazi war-profiteer, Oskar Schindler decides to save Jewish workers employed by him from the horrors of the Holocaust in order to save humanity. Based on real-life events as narrated by Poldek Pffeferberg one of the Holocaust survivors saved by Schindler, in the 1982 novel by Thomas Keneally, the film is a horrific tale dramatizing the days of mass murders of Jews in WWII and an inspirational story of a man who went out of law to save his conscience.
Directed by Steven Spielberg, the film was first pitched to him in 1983. At that moment, Spielberg wasn't sure of his capabilities to direct a Holocaust film and delayed its production until next 10 years and tried to pass on the project to various directors in the meantime. He finally hired Steven Zaillian to adapt the screenplay in 1991 and decided to direct it himself.
The film is shot in black & white, "in order to showcase the dark times of WWII", as quoted by Spielberg. Spielberg cast Liam Neeson, then an unknown face as the lead and made him an overnight star. Neeson gave a splendid performance with an improvised German accent and resurrected Oskar Schindler on-screen. An equally praisable performance was given by Ralph Fiennes as Amon Goeth, the evil, hungry for power Nazi-officer.
A must watch, 'Schindler's List' makes you a lifetime lover of itself and leaves an everlasting impression on your mind.
Also starring Ben Kingsley, the film won seven Academy Awards, seven BAFTA Awards, and three Golden Globe Awards, winning Best Picture and Best Director for Spielberg in all three ceremonies. It remains the best Holocaust films ever made and I strongly recommend this film to those who haven't watched it yet.
Read More: Best Movies of 1974