We are in the 17th year of this century, and even though there are 83 years more to go, nothing stops us from listing down the best movies that have come out in this century so far. Of course, calling something "best" or greatest is always subjective, especially in matters of art; therefore, we won't even get into the argument of why the movies in this list are better than the ones that were left out. This list of best movies of the 21st century comprises of films that I feel best represent the quality that the art of filmmaking has given us in the 21st century so far. I may, in fact, have liked some movies that didn't find a place on this list more; but my effort was to keep a balance between what I liked and what I felt was essential viewing. With that said, here is the list of top movies of the 21st Century (from 2000 to 2017) that you must watch.ro
50. Birth (2004)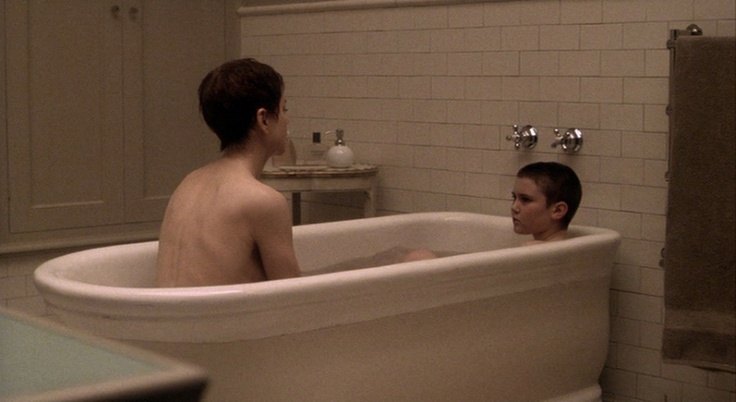 USA | Dir: Jonathan Glazer
A taut, suspenseful drama from start to finish, 'Birth' is a story of a ten-year old boy who attempts to convince a woman that he is her dead husband reborn. The beauty and the merit of 'Birth' is not as much in its story — which has flaws — as it is in its treatment. Haunting score accompanied by extraordinarily gorgeous cinematography, 'Birth' works on you like a magic — slowing sucking you inside and then never letting you go. Not to mention, it features the Nicole Kidman's career best performance.
Read More: Best Movies of 1980
49. Primer (2004)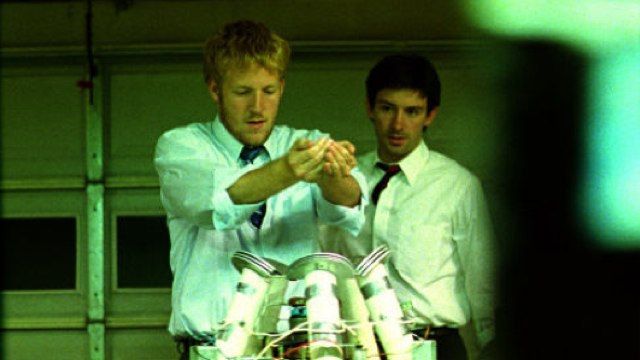 USA | Dir: Shane Carruth
How would you describe someone who's the director, lead actor, writer, cinematographer, editor, music composer, producer and distributor of the same movie ? May be … super-human ? That's Shane Carruth for you. Arguably, the best time-travel movie ever made, 'Primer' may require several viewings before you get a complete hold of it. But that doesn't take anything away from how ingenious and brilliant both the film and Carruth himself is. Read more ..
Read More: Best Movies of 1989
48. Ida (2014)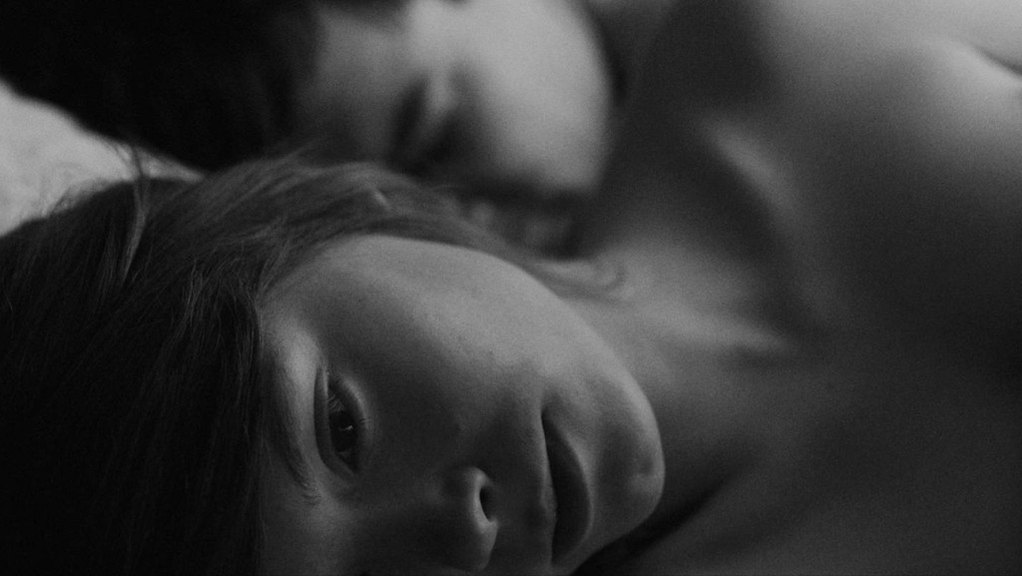 Poland | Dir: Paweł Pawlikowski
One of the greatest attributes about European cinema in general is the stunning display of restraint in them. 'Ida' is no different. What really makes 'Ida' standout, though, is in the manner it deals with complex themes of religion, love and loss with surprising simplicity. Religion, which many regard as their most important identity, is not something that we are born with, but rather something that we get after birth. 'Ida' reinforces this truth with a story that questions faith and duty to God. Read more ..
Read More: Best Movies of 1987
47. Fish Tank (2009)
UK | Dir: Andrea Arnold
'Fish Tank' deals with the trysts & tribulations of a 15 year old rebellious girl Mia, living in a downtrodden neighborhood of London and what transpires when she starts getting attracted towards her mother's new boyfriend. Once you start watching the film, and have let go your initial inhibitions, it won't be long before you get completely sucked into the world of Mia – her rebellion, her fetish for hip-hop dance and her vulnerability. Easily, one of the most original films of this century.
Read More: Best Movies of 1984
46. Spirited Away (2001)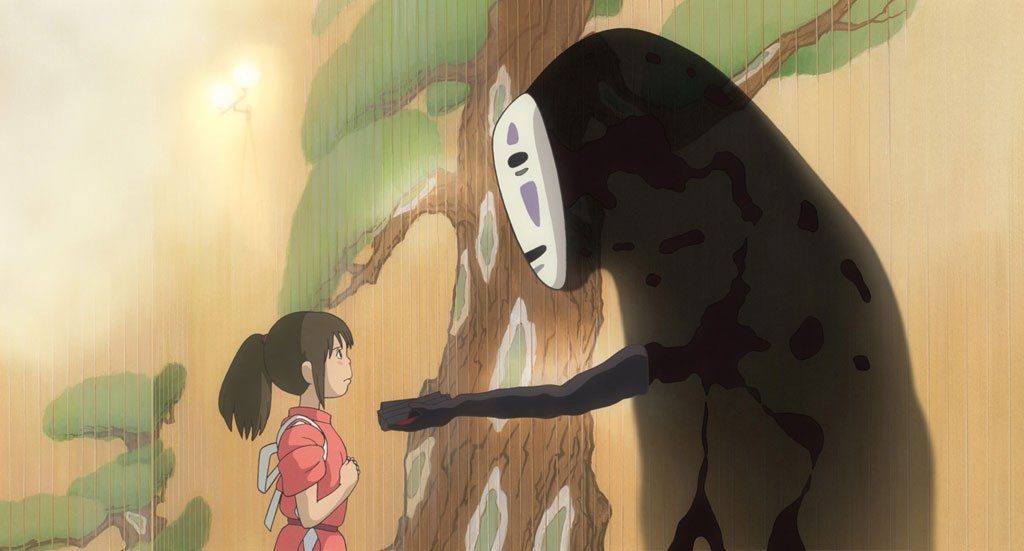 Japan | Dir: Hayao Miyazaki
The best animated film of this century by far (sorry 'Wall-E' fans), 'Spirited Away' is a dazzling piece of work from the stables of animation genius Hayao Miyazaki. The enchanting fairy tale world of the film is not just an escape into fantasy, but also a subtle and moving commentary about the world around us, where it acknowledges blood, pain, dread, and death in ways that other animated films wouldn't dare.
Read More: Best Movies of 1988
45. The Secret in Their Eyes (2009)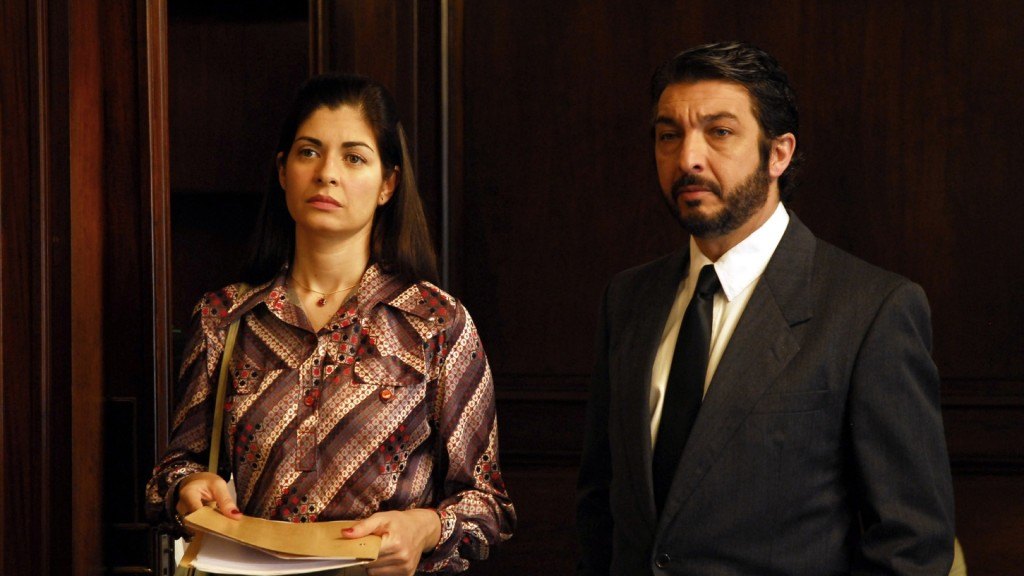 Argentina | Dir: Juan José Campanella
One of the great modern thrillers, this Oscar winner is a testament to what an assured direction with an intriguing plot should look like. The main strength of the film is in its moments of silences — and the symbolism around them. Crime dramas usually rely on the tried and tested formula, but this film actually relies on the fragile psychological state of the audience, which in turn is the reason why it's so compelling.
Read More: Best Movies of 1986
44. Dogtooth (2009)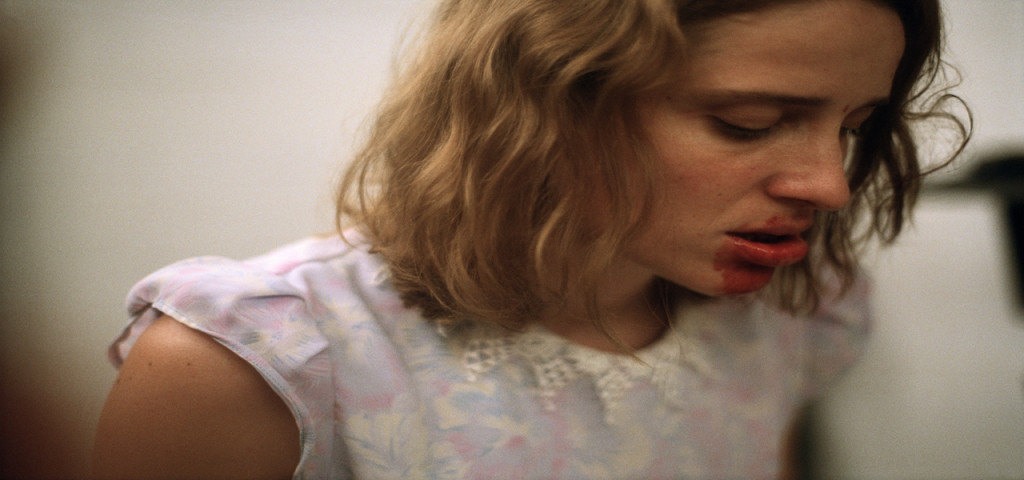 Greece | Dir: Yorgos Lanthimos
'Dogtooth' challenges the conventional wisdom of filmmaking by making all its characters unlikeable — detestable, even. But there also lies the reason why 'Dogtooth' works so well; because it isn't afraid to go to uncomfortable places to reveal the dark aspect of human psychology. As disturbing and startling 'Dogtooth' is, it also funny in a sad kind of way. Ultimately, it is as raw as modern filmmaking can get. Read more .
Read More: Best Movies of 1996
43. Lagaan (2001)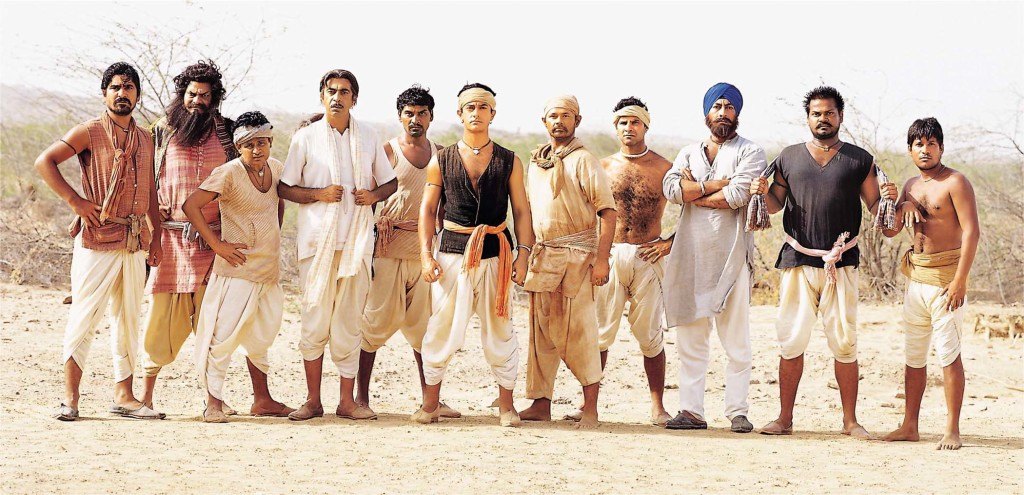 India | Dir: Ashutosh Gowarikar
To be nominated in Oscars when the film deals with a sport that Americans hardly understand, speaks volumes about 'Lagaan' — and its connect with audiences. It tells you that "triumph of undying human spirit over all odds and discrimination" is a theme that's universally resonant. 'Lagaan', with its epic and grand scale, and technical and musical brilliance, represents Indian cinema in its finest form. I wish India could produce more of such films rooted deep in its rich culture and history. Read more ..
Read More: Best Movies of 1983
42. Toni Erdmann (2016)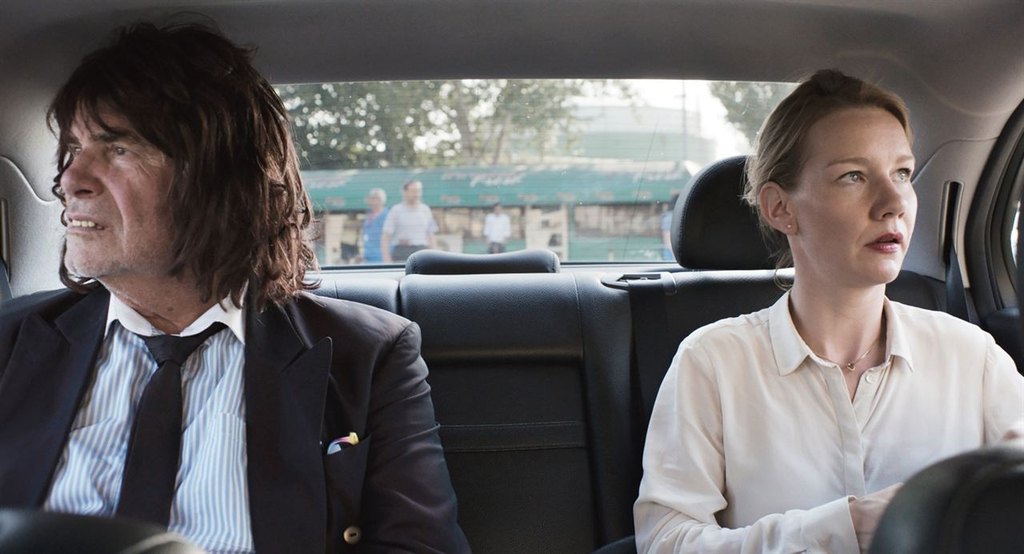 Germany | Dir: Maren Ade
The funniest German film ever made. Period. But 'Toni Erdmann' is not just funny; it is surprisingly moving and purposely revealing. In the midst of all the laugh out loud moments lies a tender father-daughter story that sheds light on modern relationships. The 162 minutes of 'Toni Erdmann' will feel like a joyride. And joyride, sure it is! Read more..
Read More: Best Movies of 1982
41. Mad Max: Fury Road (2015)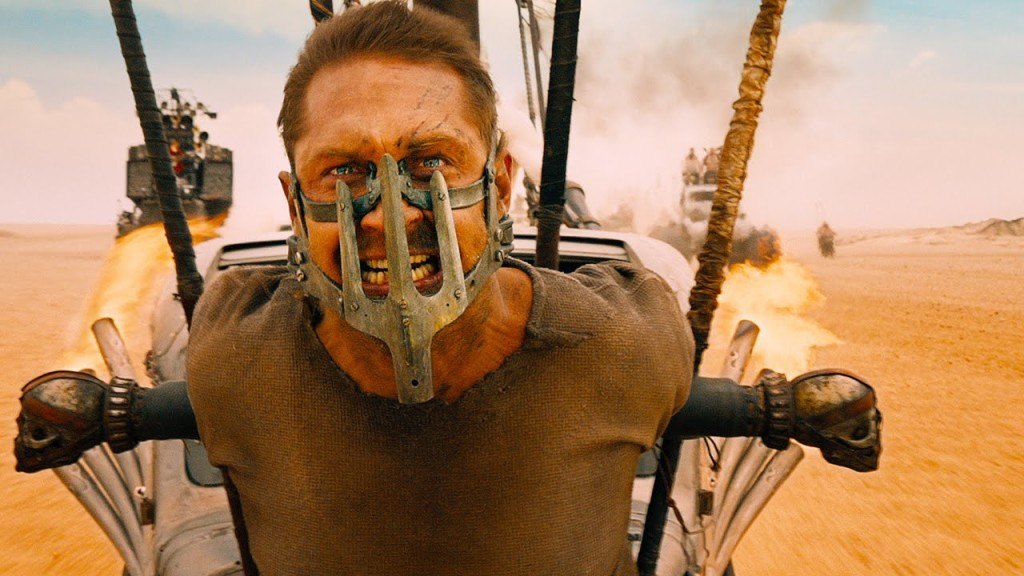 USA | Dir: George Miller
In general, I avoided putting big, blockbuster kind of movies on this list. But, how could I not put the best action movie of 21st century ? Having said that, if you feel 'Mad Max: Fury Road' is just an action movie, you probably saw the wrong film; it is so much more. One among many ideas that the film propagates — and the one that I liked the most — is: Can women as nurturers, survivors and protectors take much better care of the world than men ? Read more ..
Read More: Best Movies of 1990
40. Memories of Murder (2003)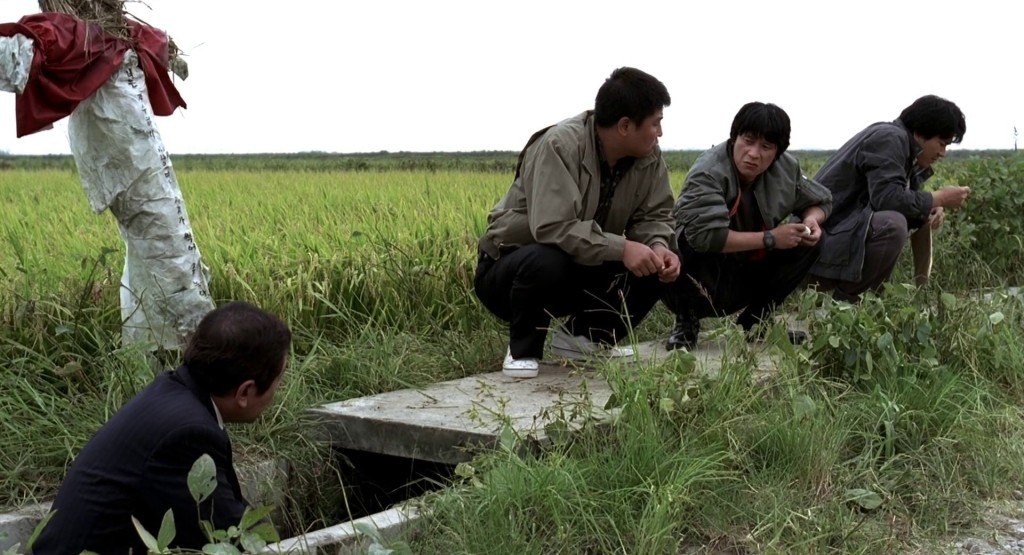 South Korea | Dir: Joon Ho Bong
How far can someone go for the pursuit of truth, and who decides 'how far is too far'? 'Memories of Murder' asks these questions, but leaves the answers for the viewers to decide, never once insulting their intelligence. Set during the times of military dictatorship in South Korea, the film, apart from being a gripping murder mystery, is also a subtle commentary on the corruption existing in the system. Read more..
Read More: Best Movies of 2013
39. Downfall (2004)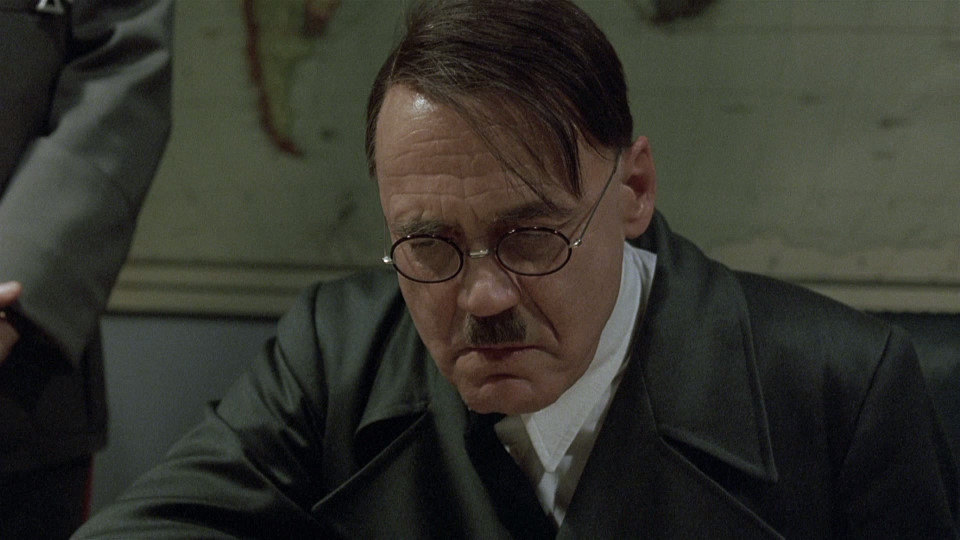 Germany | Dir: Oliver Hirschbiegel
One of the most authentic real-life based drama ever made, 'Downfall' is not just a history lesson, but a lesson in why certain histories should never be repeated. A staggeringly honest account of the last days of Hitler, this film will make you uncomfortable with its portrayal of an unflinchingly cruel man in shattered, broken and violent form. It asks some tough questions, while leaving the answers to viewer's own judgements.
Read More: Best Movies of the 60s
38. Brokeback Mountain (2005)
USA | Dir: Ang Lee
A remarkably powerful and moving love story of two cowboys may not have won the Best Picture Oscar, but it surely did win hearts. Never bending down to cliches of a homosexual love story, 'Brokeback Mountain' plays more like romance of two humans. Its fable-like quality only adds to its charm so much so that it will linger onto your minds long after the film is over. Easily, the best film of Ang Lee. Read more ..
Read More: Best Movies of the 2010s (2010-2018)
37. Amour (2012)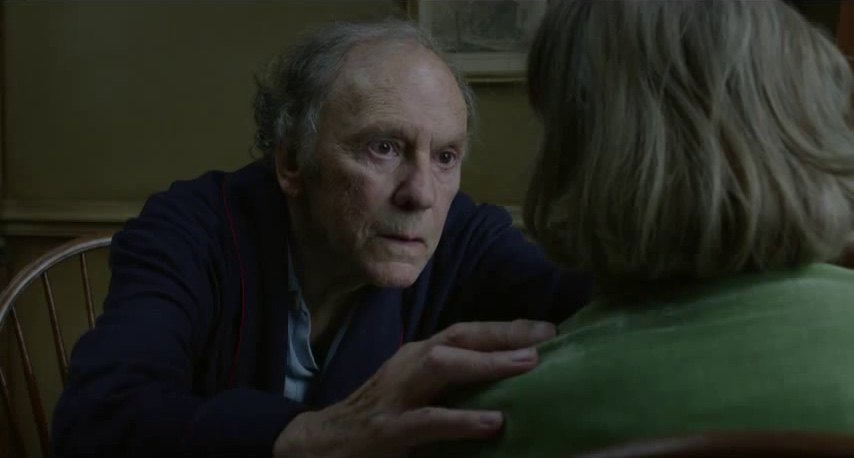 France/Austria | Dir: Michael Haneke
'Amour', a french word, means love. And no film this century depicted the pain and the suffering that comes along with love in such a poignantly touching way than 'Amour'. It is a story than can be difficult to sit through, but the payoff — if you want to call the emotionally devastating climax that — is huge. You will be left thinking about the movie for days, even weeks. Such is the impact of Michael Haneke's 'Amour'.
Read More: Best Movies of 2015
36. There Will Be Blood (2007)
USA | Dir: Paul Thomas Anderson
Featuring, arguably, the best performance of this century, 'There Will Be Blood' is more than just an acting showcase for Daniel Day-Lewis. This sprawling epic is a work of perfection in almost every sense. While it may be a tough sit-through for some, but just like its lead character, you will be rewarded if you are patient. Many consider this to be Anderson's finest work — I think it's 'Magnolia' — and deservedly so.
Read More: Best Movies of the 1990s
35. Drive (2011)
USA | Dir: Nicolas Winding Refn
Let's say this and put all the arguments to rest: 'Drive' is quite simply one of the most stylish films to have released this century. Be it the retro music, the unorthodox cinematography, the languid pace of dialogues or the always "cool" Ryan Gosling, 'Drive' has style and chutzpah written all over it. That one "kissing inside elevator" scene alone is enough to convince me how unconventionally brilliant 'Drive' is. And to be honest, 'Drive' feels like a 1970s gangster movie that somehow was sent on a time machine to be released in 2011.
Read More: Best Movies of the 1970s
34. 12 Years A Slave (2013)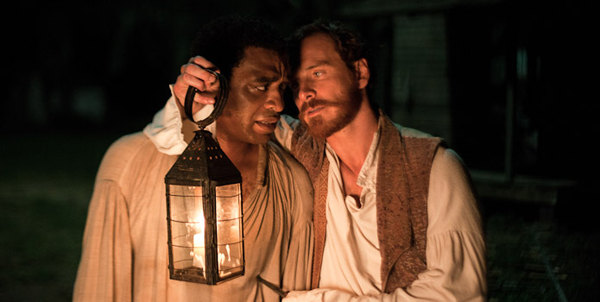 USA | Dir: Steve McQueen
Brutally honest in its rendering, and unflinchingly told, '12 years A Slave' never shies away from its motive, which is to show us the mirror in which we can see the extremities of cruelty that humans are capable of committing on other fellow humans. This film is equally relevant in today's times when the definition of slavery might have changed, but we still have people who have to fight for their freedom every single day. Read more ..
Read More: Best Movies of the 2000s
33. Talk to Her (2002)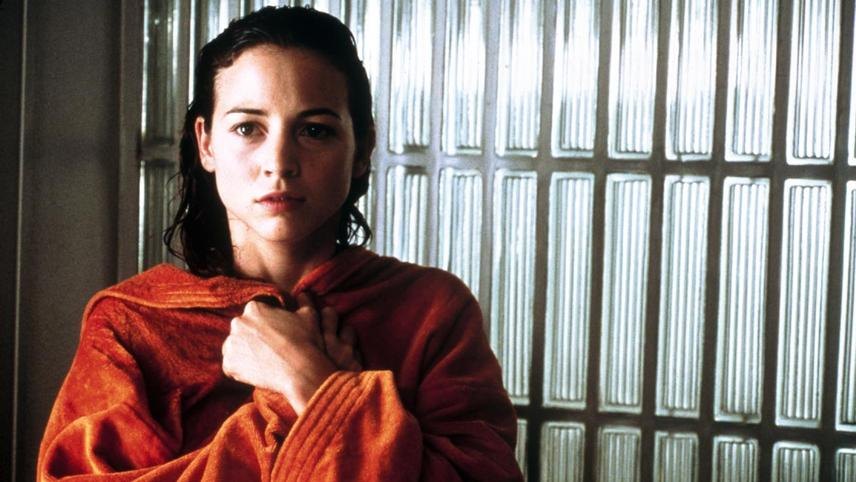 Spain | Pedro Almodóvar
'Talk to Her' is one of the most unique films I have ever seen — not surprising, considering Pedro Almodóvar is at the helm — but at the same time, it is also one of the most intellectually stimulating. The film combines spirituality and sensuality in ways that only Almodóvar can imagine and yet, leaves us undeniably moved. Not to mention, the film has an incredible ending that you won't be able to forget easily.
Read More: Best Movies of 2012
32. Oldboy (2003)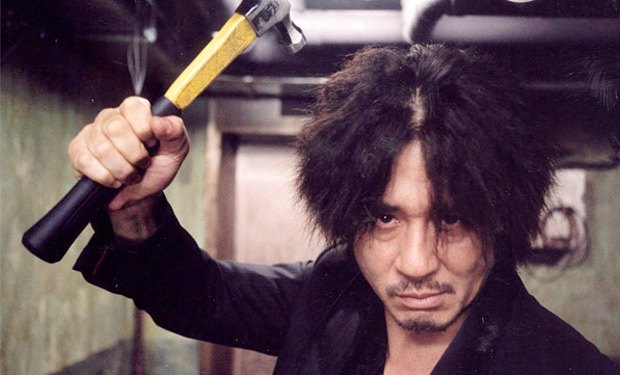 South Korea | Dir: Chan-wook Park
'Oldboy' deviates from the usual path of the revenge thrillers. Yes, it is violent, but director Park Chan-wook challenges typical uses of explicit violence by using it symbolically in support of his unforgiving narratives. His is a visceral brand of storytelling, told with rich visuals, impassioned functionality, and poetic purpose. He exhausts us emotionally, exposing us to a painful dramatic beating and in turn, ensuring that his film is not just watched but also lived through. Read more..
Read More: Best Movies of 2014
31. Requiem For A Dream (2000)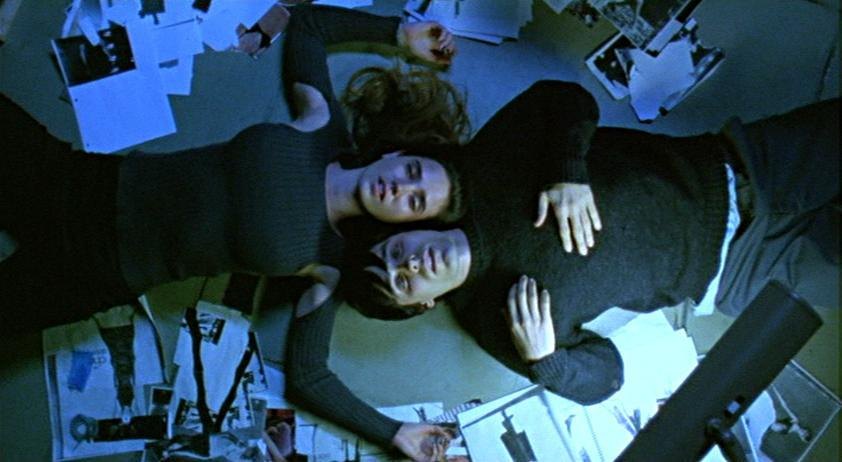 USA | Dir: Darren Aronofsky
'Requiem For A Dream' is a movie-viewing experience that you may never have had before — and never will. How drugs destroy four lives who aspire to be great — but succumb to addictions — may seem to be a simple enough premise, but it is the innovative and bold story-telling of Aronofsky that stands out and takes this film to the heights of greatness. Also, few movies have such devastatingly affecting ending as this film does.
Read More: Best Movies of the 1980s
30. Children of Men (2006)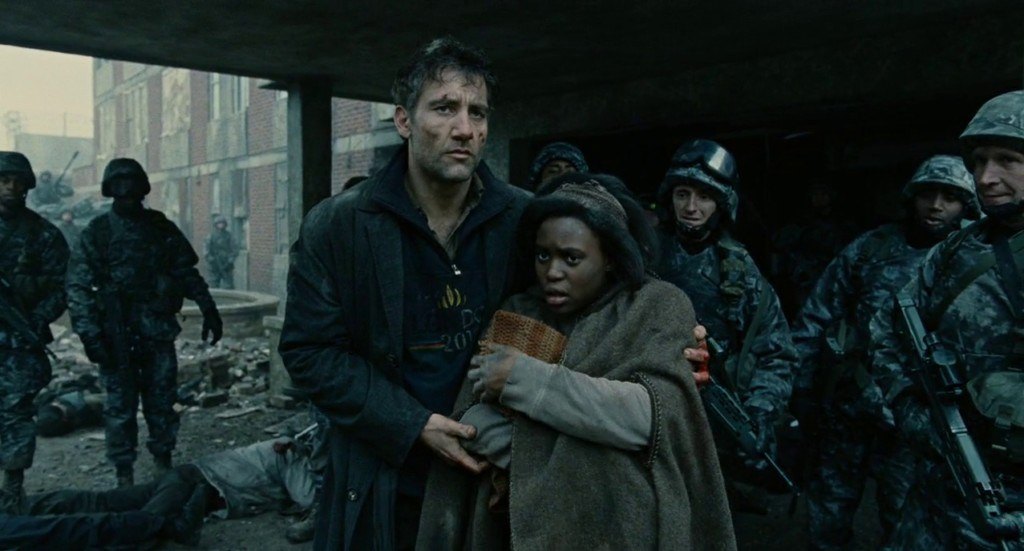 USA| Dir: Alfonso Cuaron
Brilliantly written and executed with finesse by Alfonso Cuaron, 'Children of Men' is a science fiction thriller which emotionally moves you while leaving you pondering about our future as a civilization and question your own faith and principles. With single-shot, realistic action sequences and unhinged realism and authenticity in its execution, the film set a new benchmark for action films.
Read More: Best Movies of 2016
29. The Lives of Others (2006)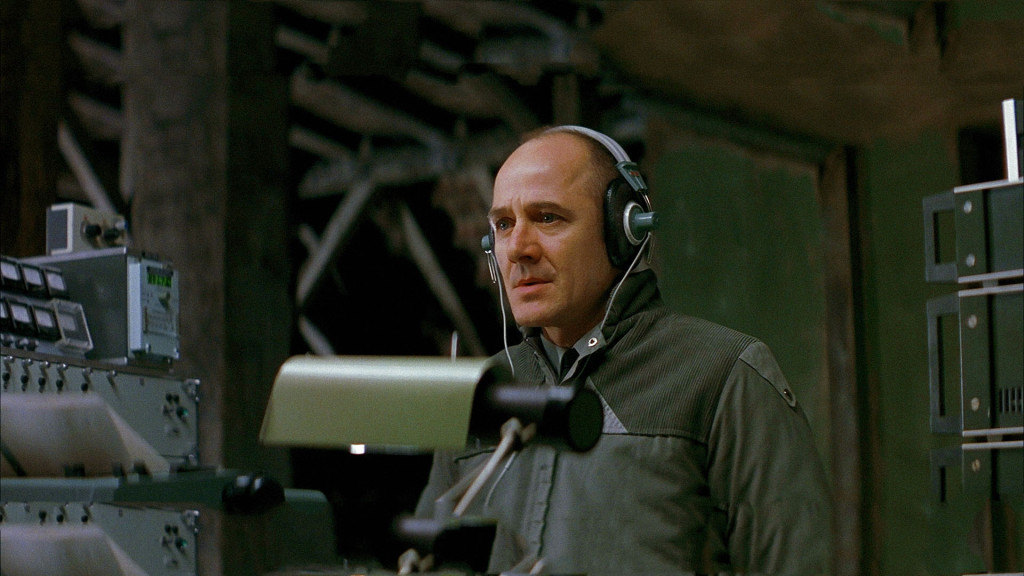 Germany | Dir: Florian Henckel von Donnersmarck
The first time I watched 'The Lives of Others', I was surprised and devastated in equal measure. This film is not just a suspenseful drama, but a scathing commentary on the voyeuristic society that we live in — and the pitfalls associated that comes with it. The moral positions that as an audience you may be forced to take is what is so fascinating and great about the film. While the ending of the film will leave you shell-shocked, the deft handling of such a material by first-time director Florian Donnersmarck is awe-striking.
Read More: Best Movies of 2000
28. Certified Copy (2010)
France/Iran | Dir: Abbas Kiarostami
'Certified Copy' is easily one of the most original and interesting films I have seen this century. The idea that it is based upon is endlessly fascinating. In life, we are slaves to our desires and circumstances, in effect, mostly trying to be someone else. We create a perception of reality around us that may or may not exist. But does that mean we cease to be original ? Or are we just certified copy of the person we want to be.
Read More: Best Movies of 1974
27. The Painted Veil (2007)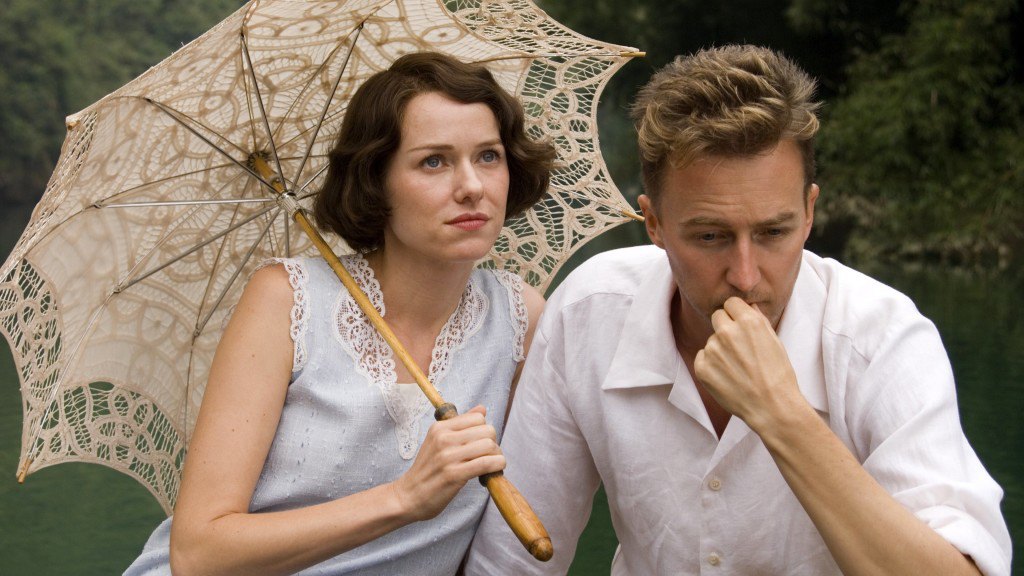 USA | Dir: John Curran
I will never understand why 'The Painted Veil' is so highly underrated. It is quite simply one of the best relationship dramas that you are ever going to see. Usually, love stories or romantic dramas fall under the trap of schmaltz, but not this film. It's mature; it's beautiful; and it's tender. It will put you into a moral dilemma of which side to choose between the two flawed characters; but ultimately, you will realize nobody is perfect — neither you nor them. I have watched the film several times now, and every single time it breaks my heart into pieces. Read more ..
Read More: Best Movies of 1979
26. The Piano Teacher (2001)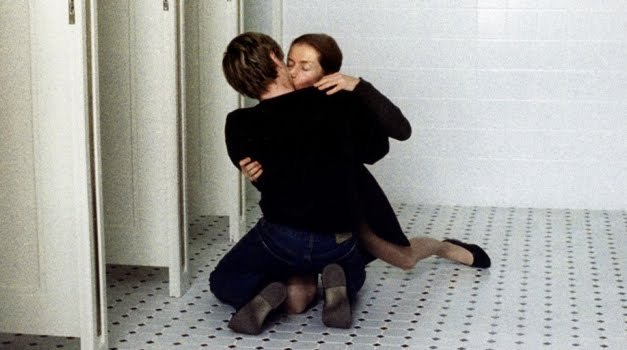 France | Dir: Michael Haneke
A deeply disturbing examination — what else can you expect out of Michael Haneke — of desire and desperation in love, 'The Piano Teacher' may leave you shaken by the time it ends. Not an easy watch by any means, the film will be richly rewarding to only those who patiently and thoughtfully strive to absorb its subtle nuances — after having gotten through the initial shock. In the end, and if you look closely, Haneke's message with this film is: Love has many shades, and not all of them are beautiful.
Read More: Best Movies of 2007
25. Inception (2010)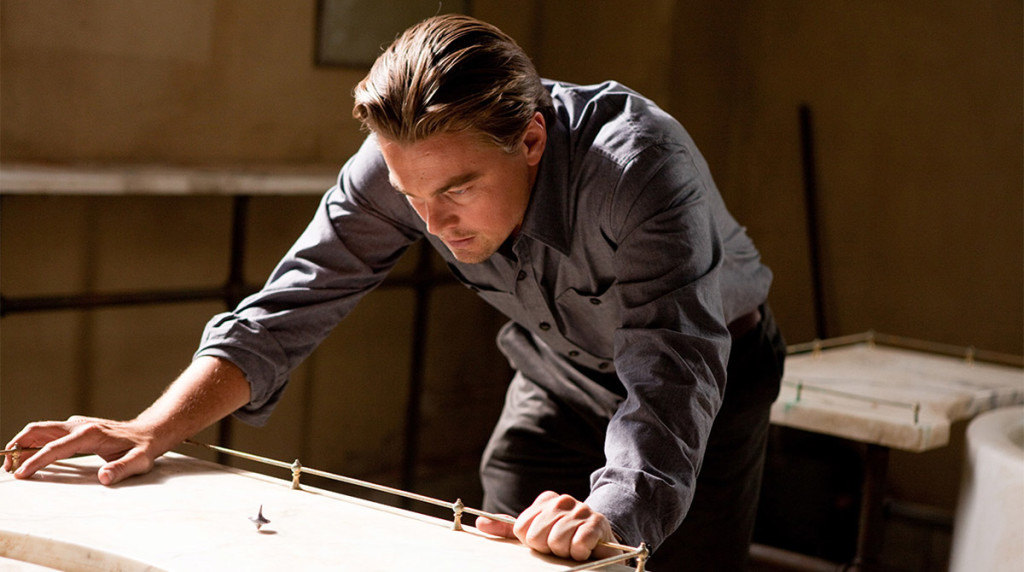 USA | Dir: Christopher Nolan
When you have countless forums, articles, blog-posts, think-pieces being written about a spinning (or falling) top, it is enough of evidence of the popularity and influence of 'Inception' in pop-culture. 'Inception' made intellectual movies cool again — even though the heavy doses of CGI could have been avoided. Whether 'Inception' is truly a great piece of cinema will remain arguable, but I have no doubt in my mind that it will remain a fodder for discussion and arguments for years to come, and that's enough to warrant its place on this list. Read more ..
Read More: Best Movies of 1994
24. A Prophet (2009)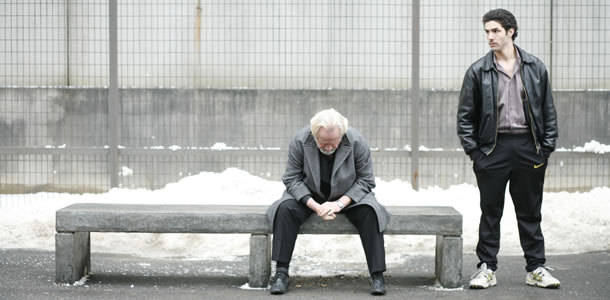 France | Dir: Jacques Audiard
Crime dramas don't come in shape and form better than this. This century has seen comparatively much less crime dramas being made than the last, but if there's one film of 21st century that could match the gold standard set by crime dramas like 'The Godfather' and 'Goodfellas', it has to be 'A Prophet'. Taut and riveting, and uncompromising on its style and characterization, 'A Prophet' is truly an unforgettable experience.
Read More: Best Movies of 1973
23. Amores Perros (2000)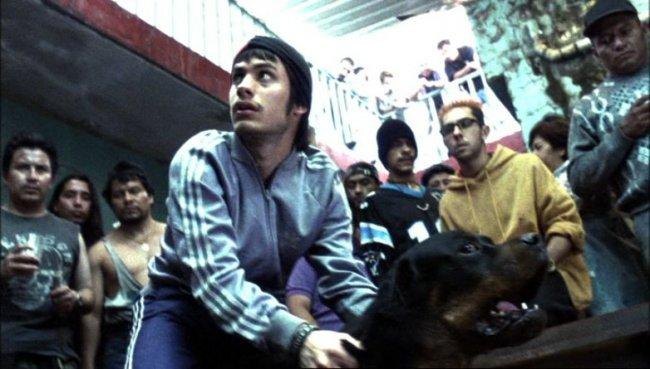 Mexico | Dir: Alejandro González Iñárritu
This dazzling and fierce piece of work happens to be the debut of the serial Oscar-winning director, Alejandro González Iñárritu. Not even five minutes into the film, you will realize why Iñárritu is such a maverick. Gritty and solidly engaging, the scenes in the film have been so realistically constructed — especially the dog fights — that when I first watched it, I had to confirm that I am watching a fiction and not a documentary. Read more ..
Read More: Best Movies of 2017
22. No Country for Old Men (2008)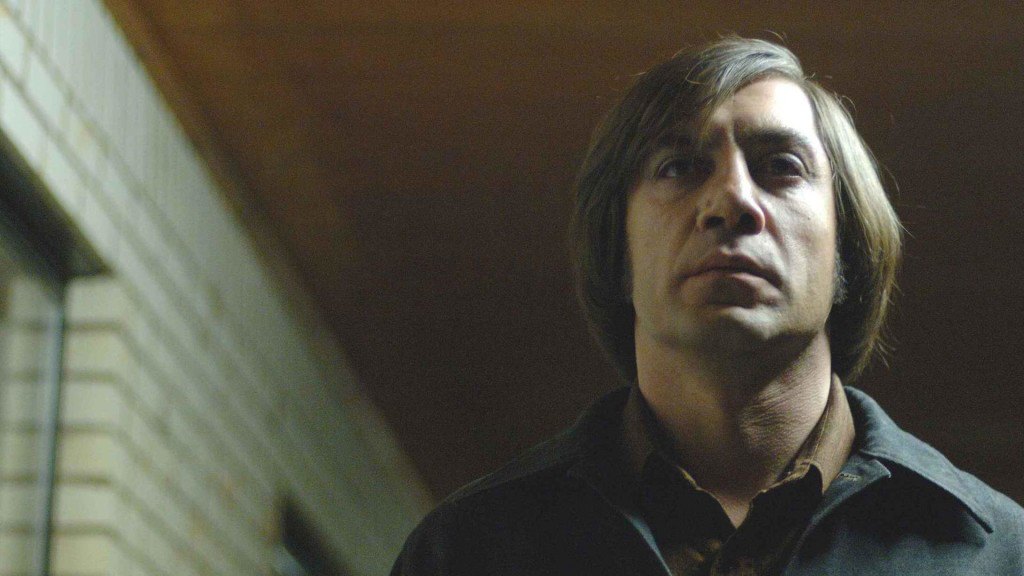 USA | Dir: The Coen Brothers
A dizzying suspense drama interspersed with dark humor that takes you into the unfathomable depths of evil and poses existential questions about human destiny,'No Country for Old Men' is unmistakably the best Coen Brothers' movie of this century. And while the film gave us one of the meanest and ruthless villains of all time in the form of Anton Chigurh, it also showed us why Coen Brothers are among the best ever. Read more ..
Read More: Best Movies of 2003
21. Yi Yi: A One and A Two (2000)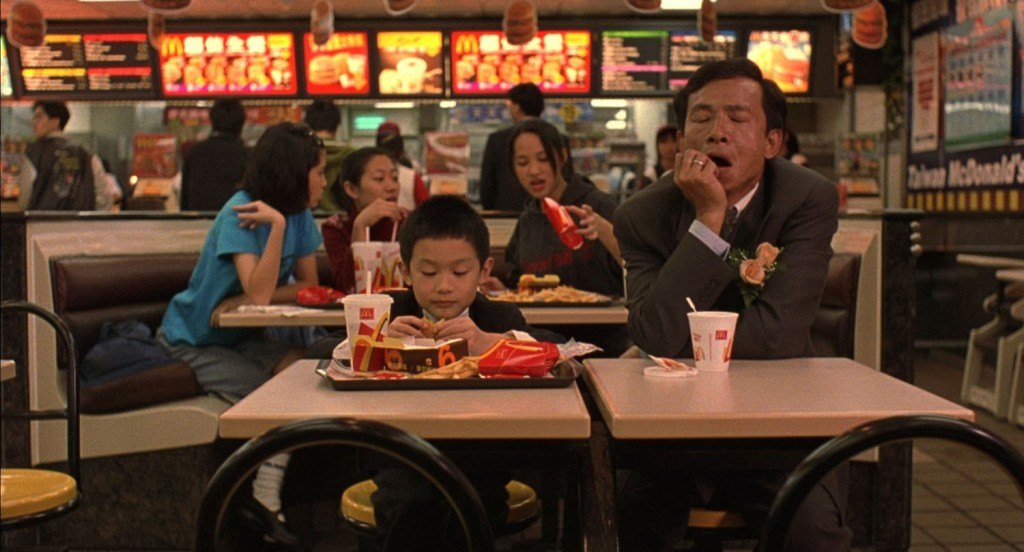 Japan/Taiwan | Dir: Edward Yang
An epic tale about a middle-class family living in Tapei seen through three generations, 'Yi Yi' ((A One And a Two) is a sombre and heart-warming depiction of the meaninglessness of life. In the banal mundanities of everyday life, Yang finds a way to reflect upon what it means to be human. To some, the film might feel slow-paced, but in actuality, 'Yi Yi' is a gradual accumulation of small moments that add up to a deeper whole. You probably won't realize it's a masterpiece until it's over.
Read More: Best Movies of 2011
20.

Manchester by the Sea (2016)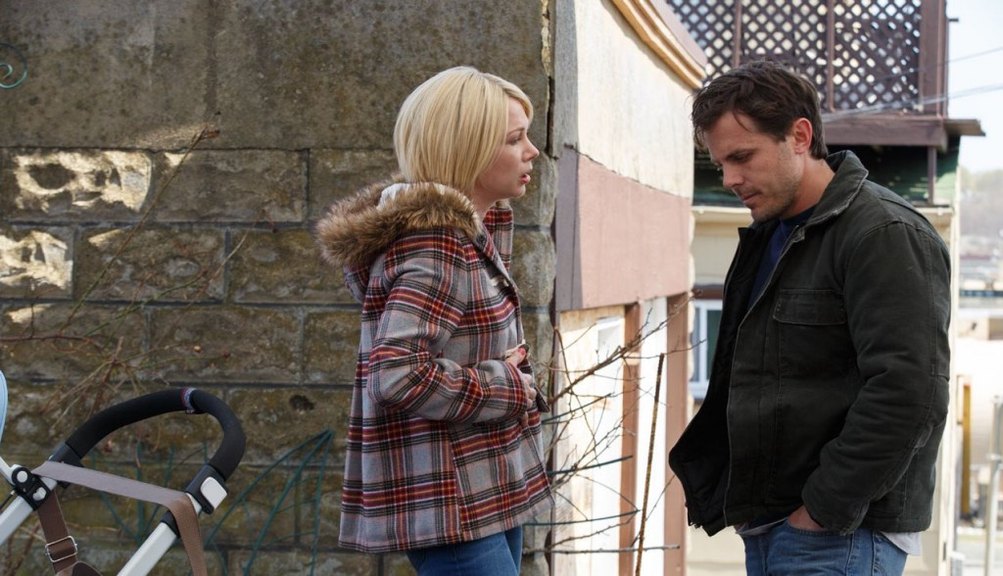 USA | Dir: Kenneth Lonergan
There are films that you love. Then, there are films that you never forget. 'Manchester by the Sea' is certainly one of those rare films that stay with you all your life. Apart from fluid storytelling what is so striking about the film is how it manages to make you laugh and cry at the same time — often in the same scenes. Director Kenneth Logan has taken everyday moments of a tragedy-striken family and created a singular piece of art that is richly nuanced and humane and humorous. Read more..
Read More: Best Movies of 2002
19. Room (2015)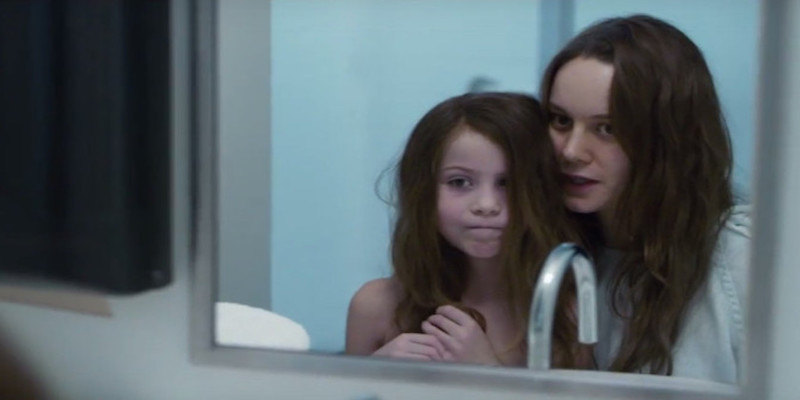 USA | Dir: Lenny Abrahamson
An overwhelming tale of escape, surprise, discovery, mourning and reawakening, 'Room' is easily one of the most emotionally-wrenching movies (Read: where I shed the most tears) I have ever seen. An ode to the strongest bond that there can be, that of between mother and her child, 'Room' is as much touching as it is harrowing. Simply put, 'Room' is a film that you won't be able to forget for a long, long time. Read more ..
Read More: Best Movies of 1999
18. Y Tu Mamá También (2001)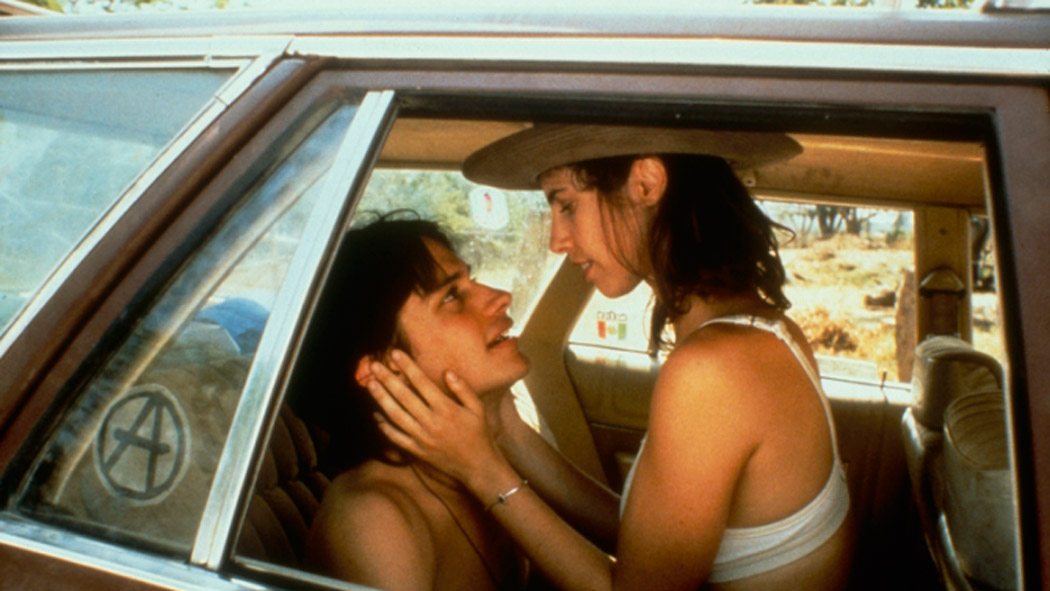 Mexico | Dir: Alfonso Cuaron
The best road trip movie ever made. Period. Having said that, 'Y Tu Mamá También' is also so much more. It is sexy and funny and hip and stylish, but above all, it is affecting and melancholic. In the end, you will be surprised by how a single film could manage to evoke so many emotions. But the ultimate shock will come when you will realize how can the guy who directed this can go on to direct an awe-inspiring space movie.
Read More: Best Movies of 2005
17. Birdman (2014)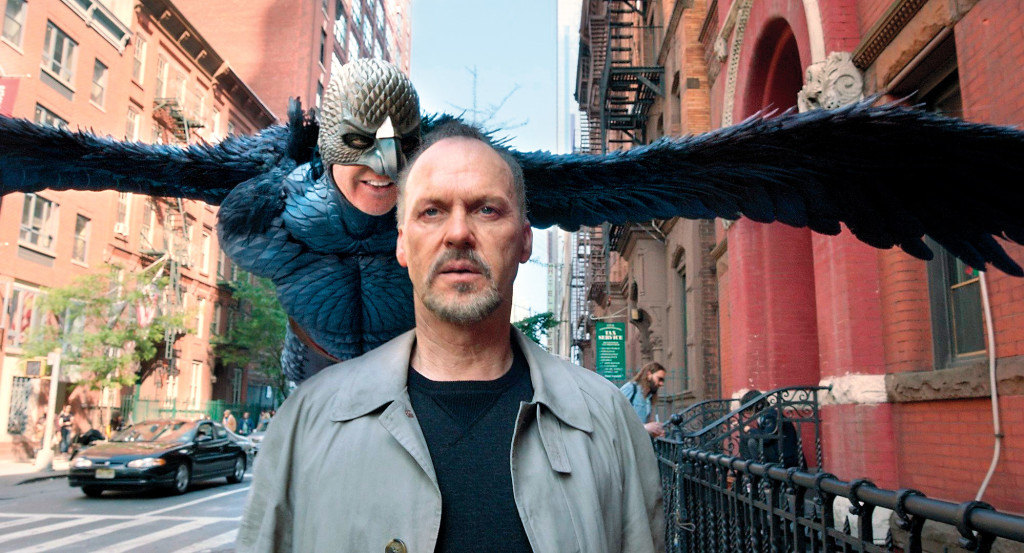 USA | Dir: Alejandro González Iñárritu
Bursting and bristling with raw energy, 'Birdman' plays around with the art of movie-making and gives a new dimension to it. A caustic and darkly funny look at the instant fame culture and celebrityhood in this day and age of Facebook and Twitter, it mocks at those who are prisoners of their own image. It surprises, challenges, and dazzles; sometimes all at once. It is zany, exhilarating, and an experience that you, in all likelihood, would have never had at cinemas. Read more ..
Read More: Best Movies of 2001
16.

La La Land (2016)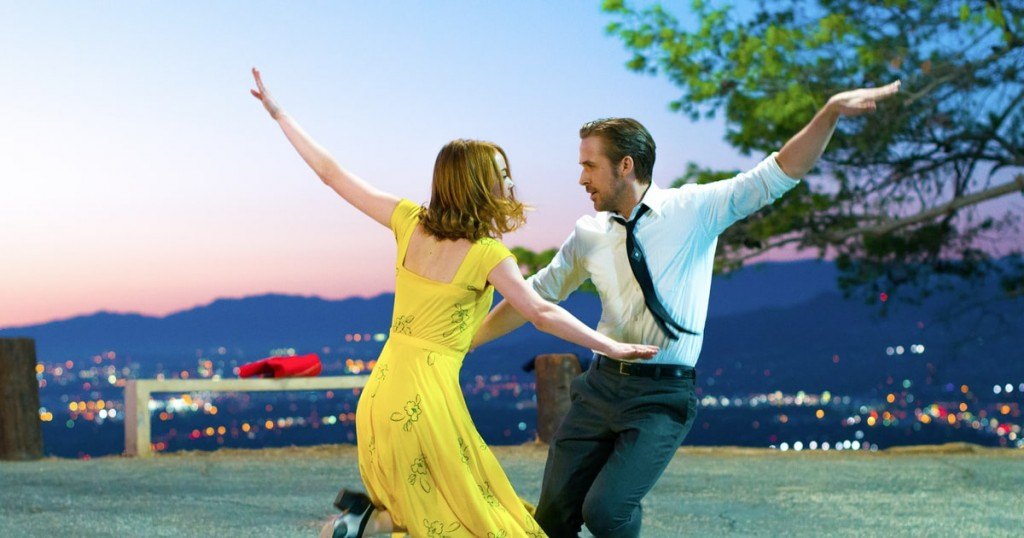 USA | Dir: Damien Chazelle
'La La Land' is the epitome of what a musical should look and feel like. The trick with making a successful musical is to hold no bars. Damien Chazelle does exactly that, while simultaneously ensuring that his film tells a moving story that everyone who has ever been in love can relate to. That's why 'La La Land' is quite possibly the best musical made since 'Cabaret'. Replete with eye-popping song and dance numbers, 'La La Land' is a mesmerizing and emotional tale of aspirations in a world where success is both the best friend and the worst enemy. I can't recall the last time I enjoyed watching a film so much in a movie theater. Read more ..
Read More: Best Movies of 2008
15. Zero Dark Thirty (2012)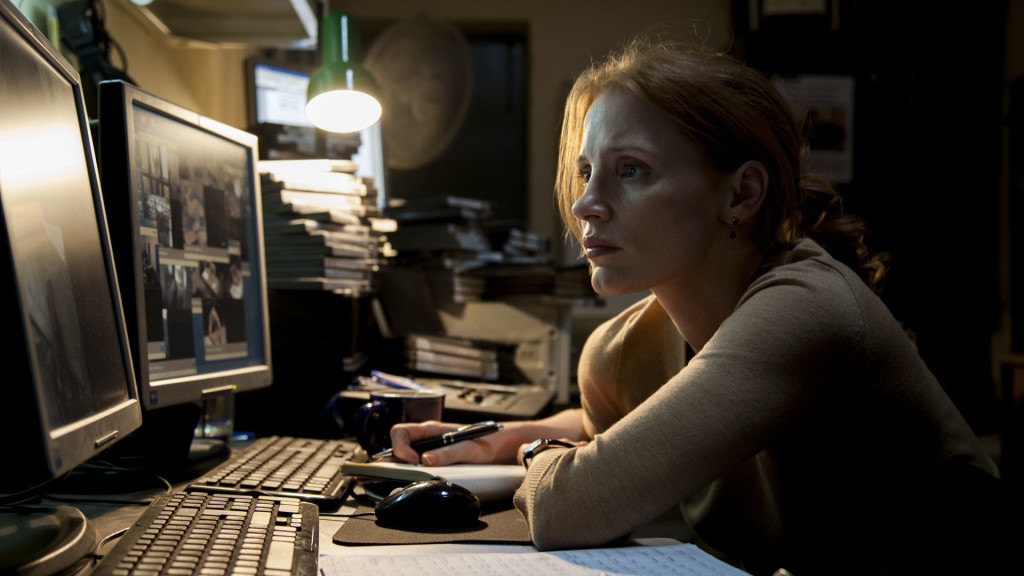 USA | Dir: Kathryn Bigelow
Clinical and procedural in its approach, and yet as much riveting, evocative and fulfilling, 'Zero Dark Thirty' is the pinnacle of cinematic achievement. While it provides dramatic thrills in abundance, it is also about a woman's will and her strength of character in pursuing a target, which begins as her job, but ends up as the sole purpose of her life. Forget superhero films. There has been no film about heroism better than 'Zero Dark Thirty' to have come out this century so far. Read more ..
Read More: Best Movies of 2010
14. A Separation (2011)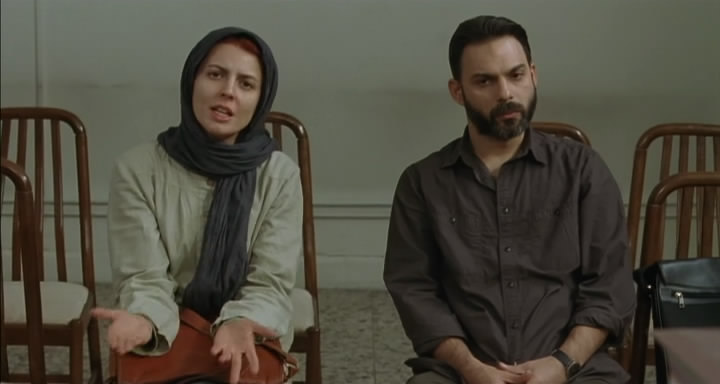 Iran | Dir: Asghar Farhadi
'A Separation' doesn't shy away from taking a difficult journey to your mind and heart, even if that means making you feel uncomfortable as it unfolds in one daring scene after another. It's an insurmountable feat what 'A Separation' in a running time of just 2 hours manages to achieve and show: the brittleness of a marriage, the contradiction of religious beliefs, the painfulness of old age, and even the sly reference to Iranian political double standards.
Read More: Best Movies of 2004
13. Upstream Color (2013)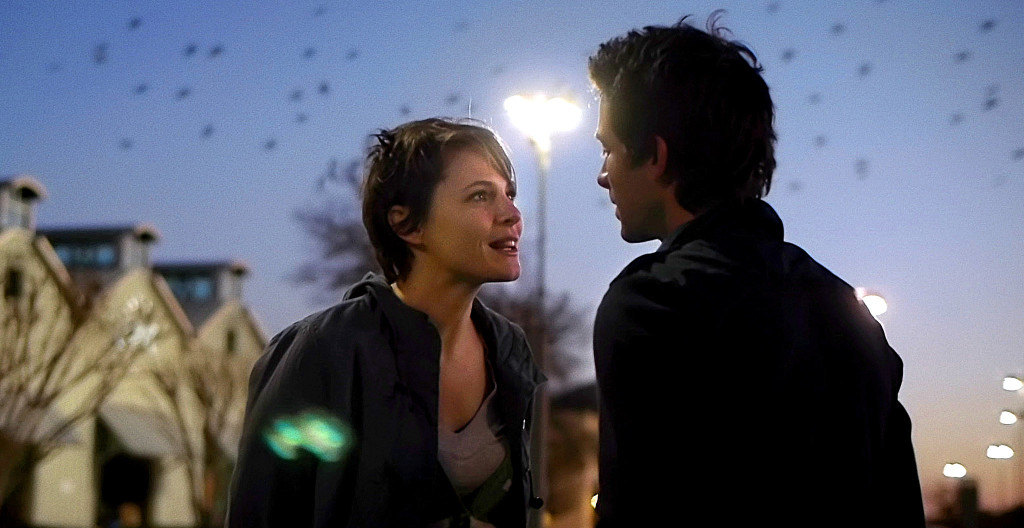 USA | Dir: Shane Carruth
Thematically rich and layered, 'Upstream Color' is a twisted examination of love and relationships – how do we function in it, what our love does to one another, and eventually how that's connected to the nature and bigger schemes of things. Lyrical, mystifying and at the same time, deeply philosophical, 'Upstream Color' is as much a technical wizardry as it is a meditative and contemplative piece of art. If ever the art of cinema required a reason or a proof to corroborate that its purpose of existence is much more than mere entertainment, then you don't have to look any further than this film. Read more ..
Read More: Best Movies of 2009
12. Zodiac (2007)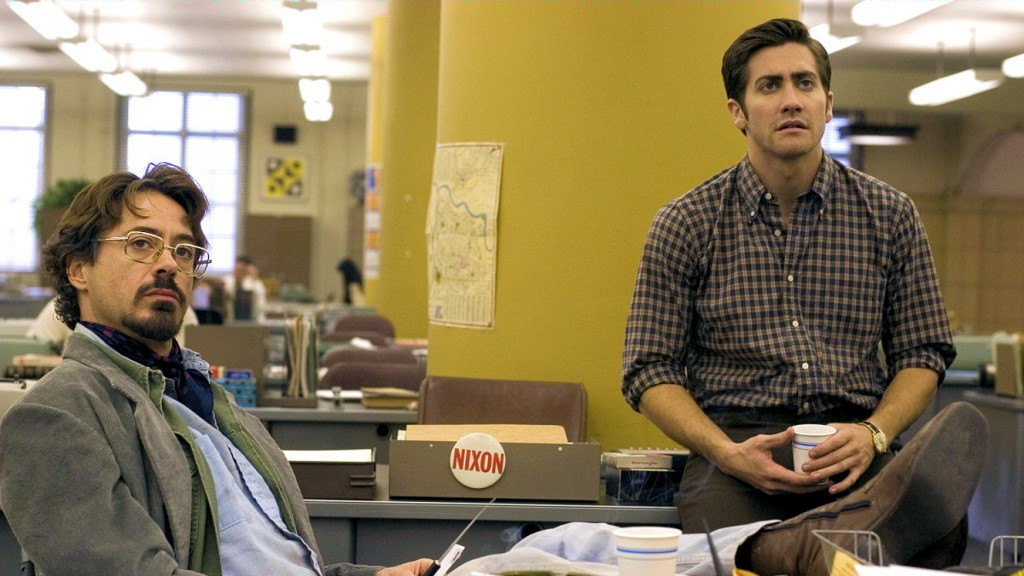 USA | Dir: David Fincher
'Zodiac' is not your conventional thriller — it is slow-paced and focusses more on mood and characters than plot. It is not a film that will leave you happy when it ends. It is also a film where the bad guy wins, good guys lose. No, I am not criticizing. On the contrary, these are the reasons that make 'Zodiac' a modern masterpiece. When a film manages to twitch you for full two-and-a-half hours, and leave you thinking for days, it must have got many things right that the routinely made thrillers don't. In my opinion, 'Zodiac' is Fincher's best film, where he, with his discipline and range of skills, shows why sometimes "less is more".
Read More: Best Movies of 2006
11. Boyhood (2014)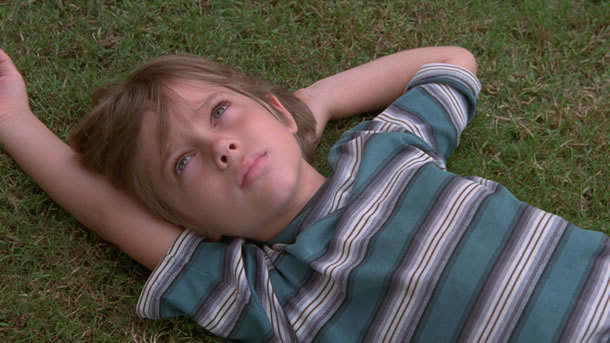 USA | Dir: Richard Linklater
Boyhood', more than just a film, is an observance. An observance of a 6 years old boy growing up to become an 18 years old adult. An observance of what a mother has to go through to raise children. An observance of what a father means to his children and vice-versa. An observance of a family and their struggles, their joys, their sorrows. 'Boyhood', in a way that very few films do, transcends the boundaries of cinema and becomes a tiny part of our own existence and experience. Linklater, again, shows why he is the best in business when it comes to telling simple stories about ordinary people. Read more ..
Read More: Best Movies of 1997
10. Shame (2011)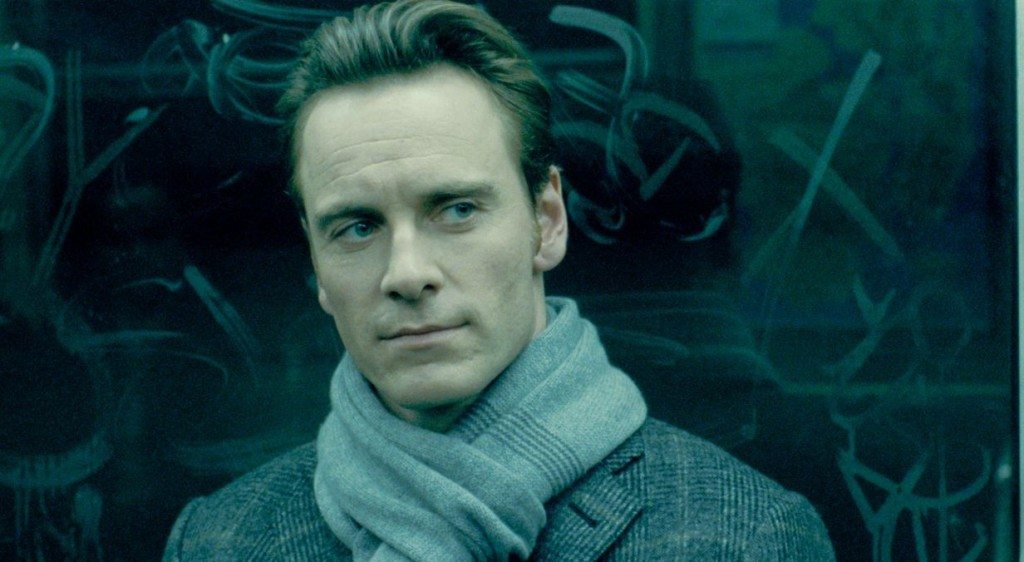 UK | Dir: Steven McQueen
On the face of it, 'Shame' is about sex-addiction; but it could so easily have been about any other addiction. How often we try to masquerade our inner fears and weaknesses under the veil of addiction ? Shame deals with that. It also disentangles an aspect of human behavior like no other film this century has managed to do. World came to know about McQueen from Oscar winning '12 Years A Slave'. But watch 'Shame' and you will realize why McQueen is such a great talent. The way he lets camera linger around as if it is a silent, invisible person — and not just an image capturing tool — is pure genius.
Read More: Best Movies of 1995
9. Caché (2005)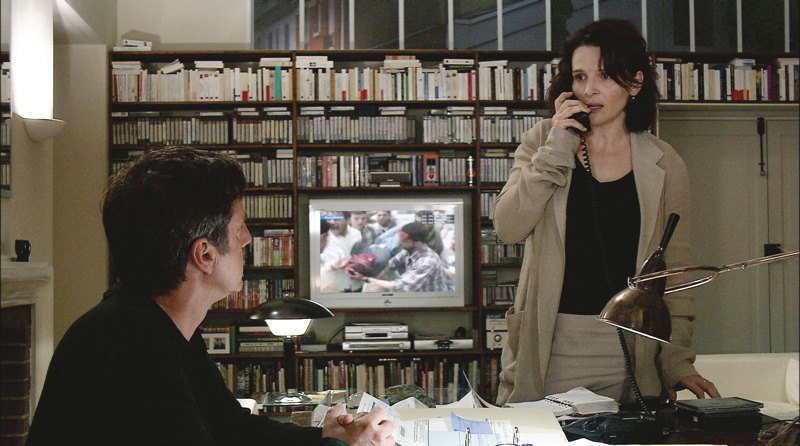 France | Dir: Michael Haneke
Caché in English means hidden, and frankly, there couldn't have been more apt title for this film, for Hanake is not just playing the hide and seek game with his characters, but the audiences of the film too. In an act of pure genius, Hanake carefully uses still shots where the action may not always be happening at the center of the screen — sometimes, it may not be happening on screen at all. He lets audiences make inferences and judgements on their own, giving little-to-no help deconstructing the characters and their motives. One of the most challenging pieces of cinema you will ever see.
Read More: Best Movies of 1991
8. Lost in Translation (2003)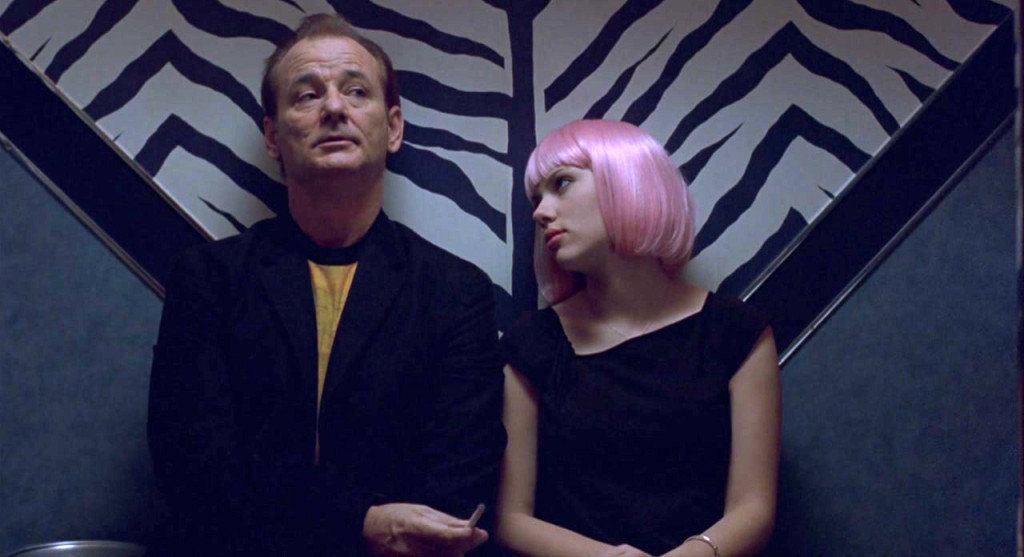 USA | Dir: Sofia Coppola
'Lost in Translation' is the single greatest movie ever made about what it feels to feel nothing — or what we commonly refer to as "ennui". Based on an exquisitely rich screenplay by Sofia Coppola, the film is a deft balance of humor, poignancy and melancholy. Rarely, will you see film that rests with you for days. In 'Lost in Translation's' case, it has never left me since I first watched it — and later re-watched it several more times. Every once in a while, a moment or an expression or a line from the film crops up in my head, just like that, out of nowhere, mostly, in my own moments of … ennui.
Read More: Best Movies of 1992
7. Memento (2000)
USA | Dir: Christopher Nolan
'Memento', in ways more than one, is a landmark film. It re-shaped the concept of story-telling in cinema. It teased, tested and challenged its viewers like very few films manage to do. Though, the ultimate strength of 'Memento' may not actually lie in its jigsaw narration, but rather on how surprisingly affecting it is — a quality that Nolan always tries to bring in all his films, even though with not as much success. 'Memento' is also a template of filmmaking that proves big doesn't always mean better; small can be great too. We only wish, Nolan can come back again to making such intimate, striking pieces of art.
Read More: Best Movies of 1985
6. Before Sunset (2004)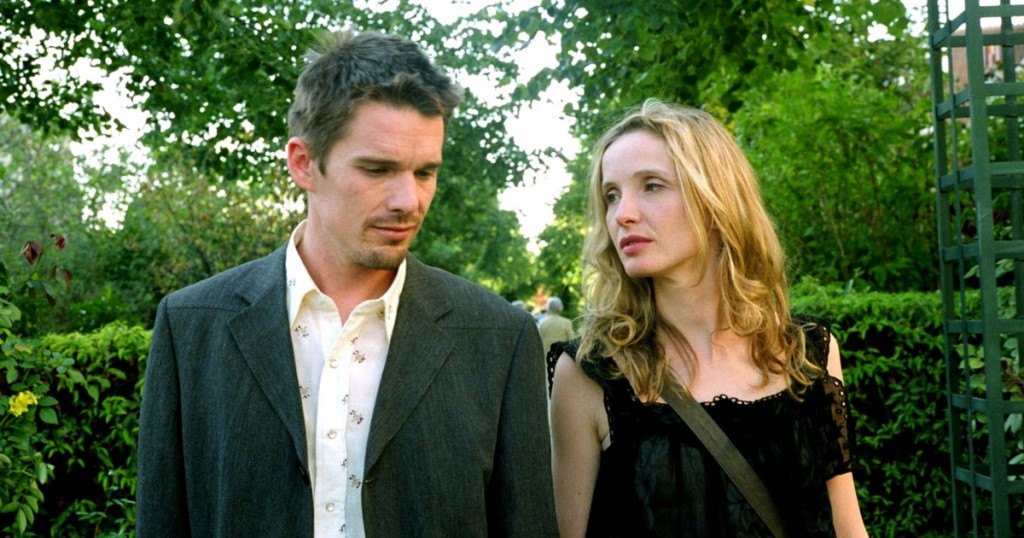 USA | Dir: Richard Linklater
What makes Before films so great is that each of the three films apart from being romantic, funny, enlightening and heart wrenching, are about us and who we are: love seeking and insecure, figuring out all our lives whether what we did, the choices we made, the paths we relinquished, were they right or not. 'Before Sunset' is an emotional, thought-provoking take on love, longing and missed opportunities in life. Overall, 'Before Sunset' is such a masterful work that it, ultimately, becomes a mirror, by looking into which, you can judge your own past and present. Read more ..
Read More: Best Movies of 1998
5. The Tree of Life (2011)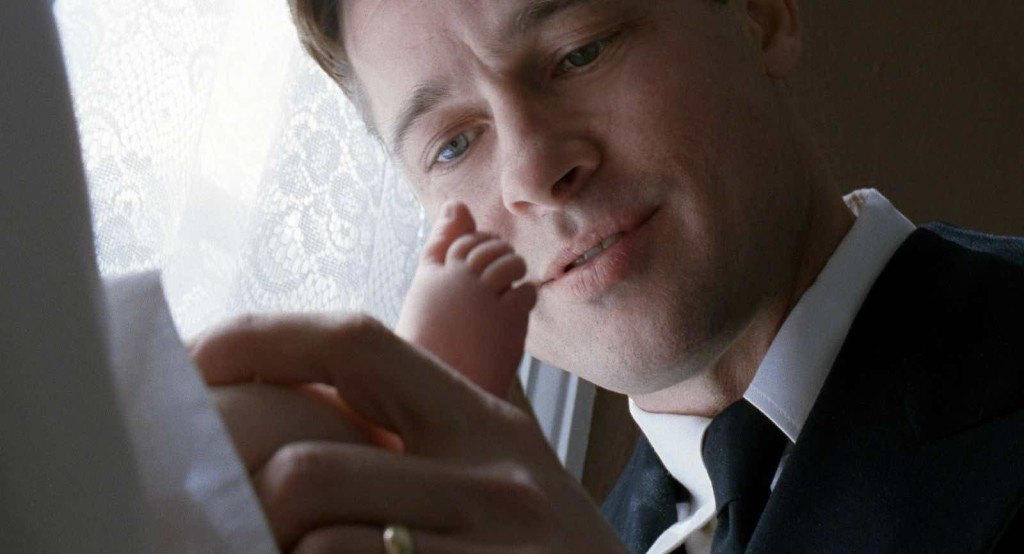 USA | Dir: Terrence Malick
There is an essence and a feeling that you associate with every memory of yours — I am talking about nostalgia. I can't think of a single film that so effectively captures the feeling of nostalgia the way 'The Tree of Life' does. And that's what is so special about the film — Malick doesn't just try to capture memories, but the feelings evoked by the act of memory. It doesn't just ask its audience to observe, but also, reflect and feel. At its simplest, 'The Tree of Life' is a story of the journey of finding oneself. At its most complex, it is a meditation on human life and our place in the grand scheme of things. In the end, 'The Tree of Life' might change the way you look at life; it changed me. How many films have the power to do that ? Read More ..
Read More: Best Movies of 1981
4. Mulholland Drive (2001)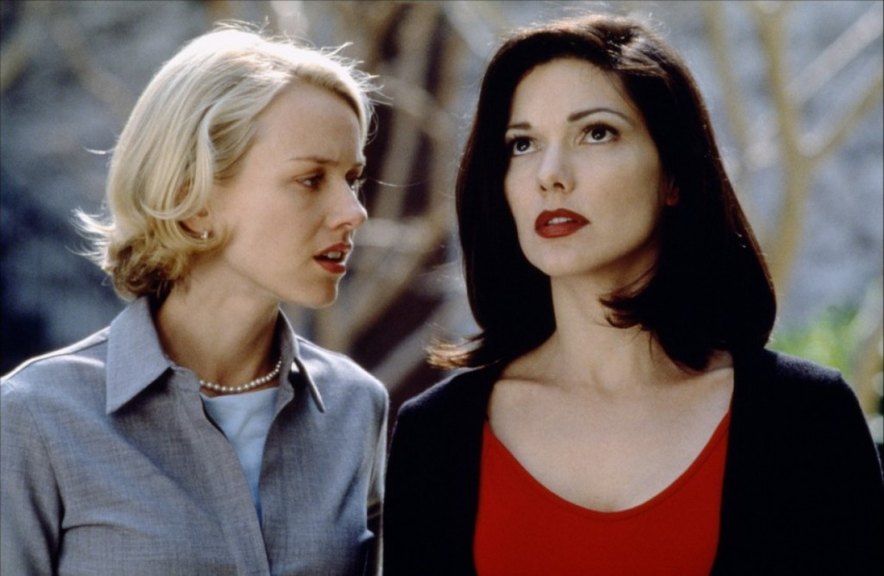 USA | Dir: David Lynch
A film that is discussed even today, around 15 years after its release, 'Mulholland Drive', quite simply, offers the greatest cinematic mystery of all time. David Lynch's best work till date, 'Mulholland Dr.' lingers, fascinates and feels like a hypnotic narration of an extended mood opera. It is one of those films which hugely benefits from multiple viewings, when the underlying themes of identity, delusion and the nature of fame become all the more apparent. Featuring one of the all-time great female performances, by Naomi Watts, 'Mulholland Dr.' is truly an unforgettable experience. Read more ..
Read More: Best Movies of 1995
3. 4 Months, 3 Weeks and 2 Days (2007)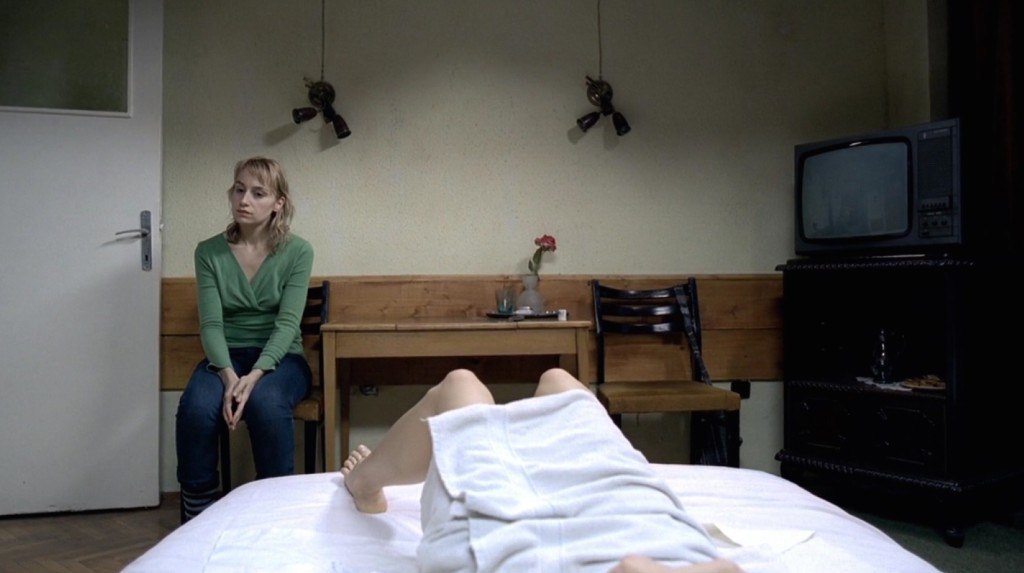 Romania | Dir: Cristian Mungiu
Set in the brutal Ceausescu communist regime of Romania in 1987 (when abortion was a crime), '4 Months, 3 Weeks and 2 Days' is a devastating story of two friends who try to arrange for an abortion. Visceral and uncompromising, the film is as heart-breaking as it is heart-pounding. In my whole movie-viewing experience over years, I have never ever been so gripped by (and concerned about) a character's fate as I was for Gabita in this film. Have you ever experienced that gut-wrenching feeling when you are nervously and anxiously waiting for one of your loved ones to come out of an operation theater after a surgery ? I felt exactly the same while watching this film. It is as realistic as cinema can get.
Read More: Best Movies of 1993
2. Eternal Sunshine of the Spotless Mind (2004)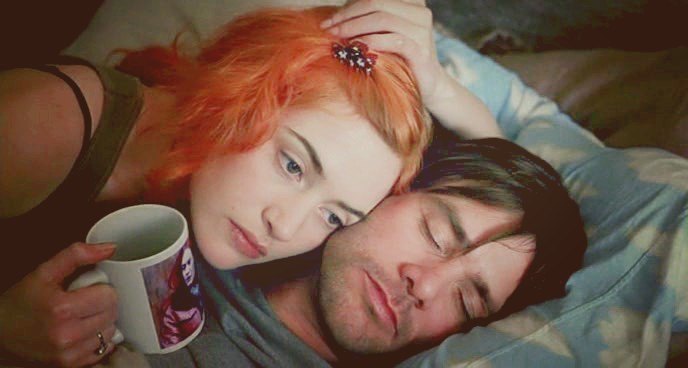 USA | Dir: Michel Gondry
The dizzying, surreal epiphany of love and heartbreak has never been explored in the manner and to the degree of success with which this film does. Penning a compelling spin on an unconventional love story with a stroke of ingenious madness and an emotional payoff, the real star of the show is the screenwriter, Charlie Kaufman. He and director Michel Gondry have created a film that is not only unique in its own way but also endlessly re-watchable with something new to be found within every viewing. See, live and experience, one of the finest films of this century Read More ..
Read More: Best Movies of 1980
1. In the Mood For Love (2000)
Hong Kong | Dir: Wong Kar-wai
'In The Mood For Love' is not just a film; it is a poetry in motion. With beautiful, captivating images and equally exquisite, soul-piercing music, 'In The Mood For Love' tells the complex story of two simple and intrinsically beautiful individuals who are caught together in circumstances that ever-so-unpredictable life can pose. Two individuals who go through the simultaneous fear and lure of falling in love, and once in love, the sheer pain of leaving it incomplete. 'In the Mood for Love' has so much of love simmering underneath the surface, that it could very well the most romantic films ever made. Read More …
Read More: Best Movies of All Time