Talking about some of the best TV series in the world and talking about the shows produced by HBO is often one and the same thing. This network has hard-earned its reputation by being home to one extraordinary show after another, and every year, it continues to hold the bar even higher. 'Game of Thrones', 'Boardwalk Empire', 'The Wire', 'Entourage', the list goes on and on. In the year 2018, HBO continued to air the series of all genres.
While some had the viewers on the edge of the seats, biting their nails in anticipation of what was going to happen next, others had them laughing their hearts out. If you are looking for a TV series worthy of your time and dedication, look no further. Here is the list of the top HBO TV shows of 2018.
18. Here and Now (2018- present)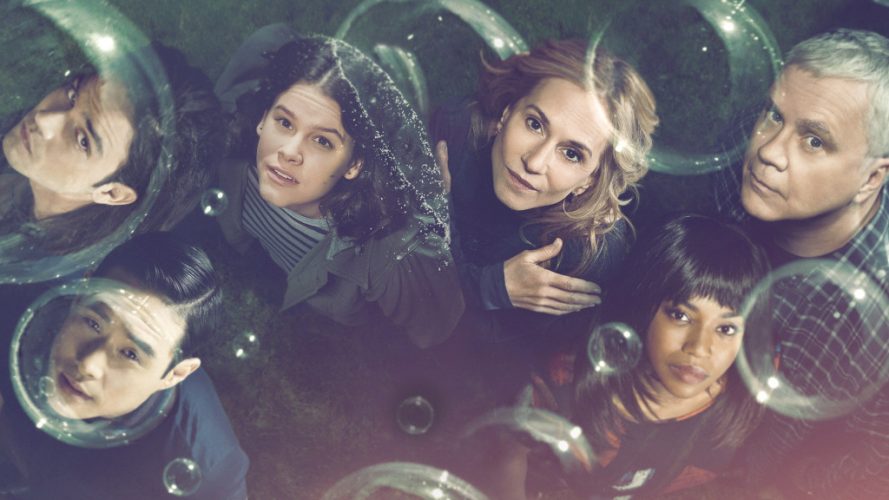 Audrey Bayer and Greg Boatwright have been married a long time. They have four children, one biological and three adopted. They all gather for Greg's 60th birthday, but when Ramona, one of the adopted children, starts seeing some things that others can't, the spirit of the party quickly falls apart. 'Here and Now' follows the story of the Bayer-Boatwrights who try to understand Ramona's condition, at first thinking it of as schizophrenia, all the while trying to tackle the situations that they face in their daily life. While the show received a better response from the audience than it did from the critics, it was cancelled after the first season. So, if you do decide to watch it, be prepared to let the loose ends be.
Read More: Best War Movies of 2018
17. Animals (2016- 2018)
This animated show follows the life of the most neglected citizens of New York City- the animals. Turning attention from the humans of New York to its animals, it's every episode features a different story acted out from the perspective of different animals. Actors like Eric Andre, Ellie Kemper, Cobie Smulders, Molly Shannon and Jessica Chastain have voiced various characters throughout the seasons. The episodes focus on the troubles encountered by the animals and how they have to find a way out of it while the humans mess everything up. Apart from focusing on the animals, every season builds up an arc about the stories of humans that inadvertently affect the lives of the animals.
Read More: Best Gay Movies of 2018
16. Divorce (2016- present)
Frances and Robert Dufresne have been unhappily married for a long time. Middle-aged and lacking any excitement in their marriage, they are forced to re-evaluate its continuation after Frances' affair comes to light. 'Divorce' follows the story of the Dufresne as they go through the divorce, weighing its terms and conditions while weighing the effect that their unhappy, almost non-existent, marriage has had on them. Sarah Jessica Parker and Thomas Haden Church appear in the leading roles, perfectly portraying the couple disillusioned from their marriage. Their chemistry makes a place for the humour that is accentuated by their perfect comic timings.
Read More: Best African American Movies of 2018
15. Room 104 (2017- present)
This anthology series has every single one of its story set in Room 104 of an American motel. In every episode, new characters with new premise appear and their stories unfold independently, coming to an end with the wrapping up of the episode. The genres of these stories differ and range from psychological thrillers to comic acts. The well-written short stories are acted out effectively with a cast of talented actors. Each episode sets its tone right from the beginning and because there is no set genre, you never know how a story will turn out. It has a strong leash of anticipation on its viewers and which makes it difficult to take a break from it.
Read More: Best Indie Movies of 2018
14. Ballers (2015- present)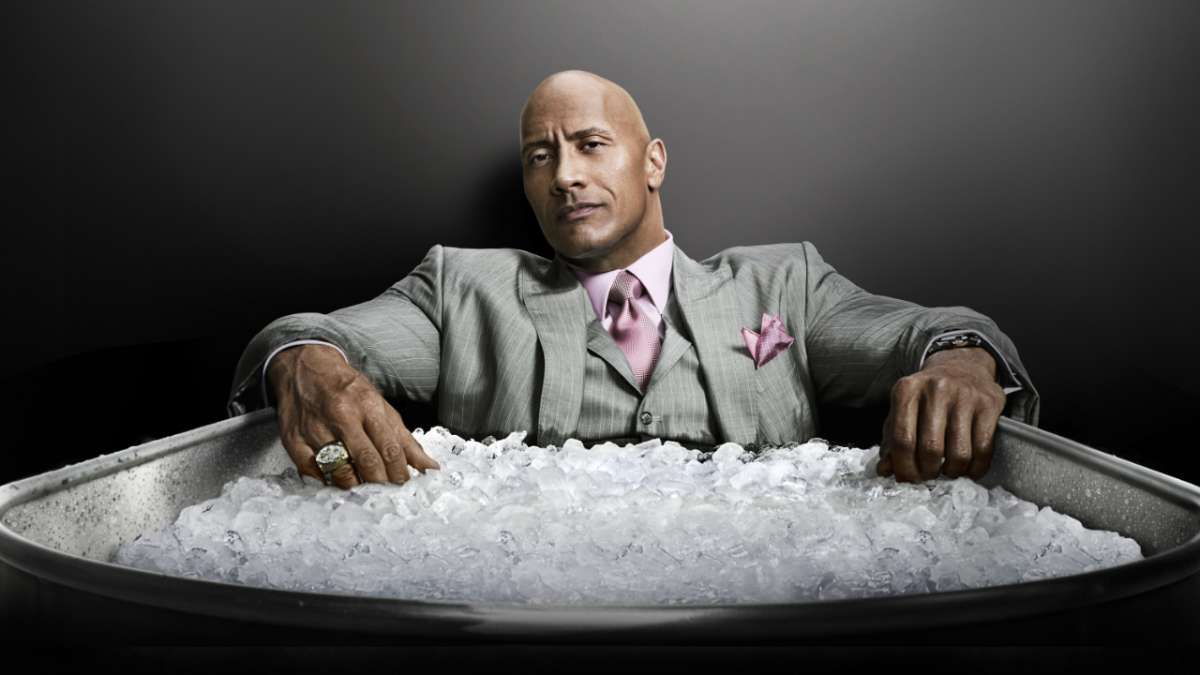 Starring Dwayne "The Rock" Johnson in the lead role, this show follows the life of Spencer Strasmore. Spencer was a successful NFL player, but when his career comes to an end, he has to figure what he wants next in his life. He becomes a financial manager for other NFL players. The show centres on his struggles as he tries to build a new career and faces the challenges of his new life. Funny and witty, 'Ballers' uses the charm of Johnson and his comic timing to deliver an effective story. While the latest season might not have received as much love as the previous seasons, it did manage to uphold the image created by its predecessors. If you loved 'Entourage', you should definitely watch this one.
Read More: Best Bollywood Movies of 2018
13. Wyatt Cenac's Problem Areas (2018- present)
There is no end to the problems in this world and there is no end to the discussions about these problems. But, Wyatt Cenac is done with discussing. In this satire comedy show, he takes the reins in his hands, and rather than just sit behind a desk, commenting on situations, he roams the streets, talking to people and providing them with amusing solutions. Filmed in a documentary style, this show focuses on the contemporary issues faced by society and through Cenac's witty and singular point of view towards everything, provides a solution.
Read More: Top Grossing Movies of 2018
12. Succession (2018- present)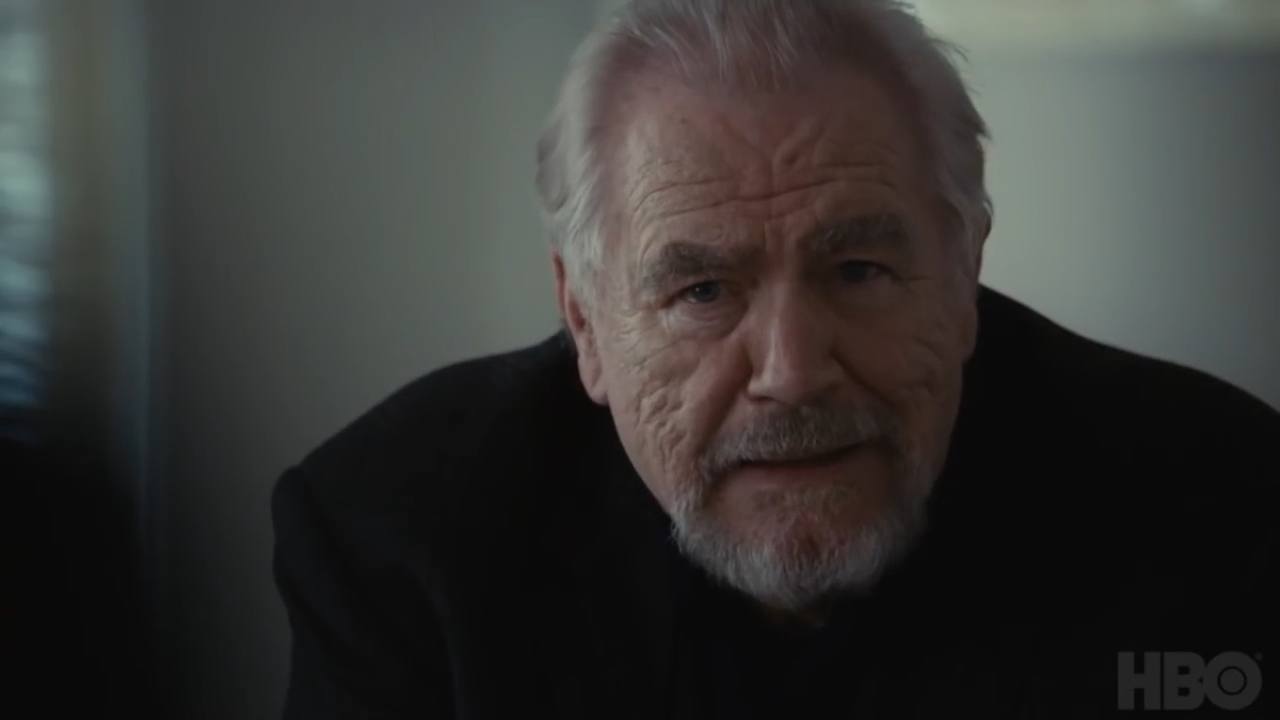 Another entry from HBO this year was the story of a rich family who controls the media industry. 'Succession' focuses on the Roy family, whose patriarch is Logan Roy, the owner of Waystar Royco, a leading media company. When his health starts to deteriorate, he realises that it's time for him to step down and for someone else to take the reins of the company, as well as the family. The question is who should it be? This leads to a struggle within the family, in order to get a hold of the power being passed down, which further leads to complications between the members and the revealing of secrets.
Read More: Best Romantic Comedies of 2018
11. Random Acts of Flyness (2018- present)
This sketch comedy is another show that takes the mantle of bringing everyone's focus on the relevant issues that haunt the modern society. Terrence Nance hosts the show and turns the audience's eye towards the subjects that they are trying to turn a blind eye to. Through short sketches that are performed by a group of talented actors, Nance attaches all the acts with a string to leave a lasting impact on the audience. From patriarchy to racial issues, from childhood trauma to youth romance, 'Random Acts of Flyness' covers every issue in a way that makes one think about where the society stands on the moral grounds.
Read More: Best Actors of 2018
10. High Maintenance (2012- present)
This show had started as a web series which was picked up by HBO in 2016 and premiered its second season on the network this year. 'High Maintenance' follows the days in the life of The Guy, portrayed by Ben Sinclair. He delivers marijuana to his clientele that ranges from one section of the society to another. Before he makes the deliveries, he inserts himself into the lives of his clients, for a day, in order to understand what is going on with them. Smartly written and efficiently played out, every episode of this show ranges from five to fifteen minutes. This shortened time limit allows the story to be condensed, resulting in episodes which are free of unnecessary screen time and plot redundancies.
Read More: Best Reviewed Movies of 2018
9. Sally4Ever (2018- present)
Sally had been living a normal, mundane life for so long that she had forgotten about having any excitement in her life. Everything seems in place for her as she carries on with her life, living with her boyfriend David. Ten years into their relationship, David finally proposes to her. While this should be a great thing for Sally, she realises how things have been so long and that after she marries David, everything will continue to be the same. Faced with an existential crisis, she sets out to find out an answer to her problem when she encounters Emma. Emma is everything that Sally isn't. She is exciting and lively and knows how to have a great time. Sally begins an affair with Emma that adds much-wanted excitement in her life. However, it doesn't take long before it turns into too much!
Read More: Best R-Rated Movies of 2018
8. Crashing (2017- present)
Pete Holmes stars in this reimagined life of himself as a struggling comedian who turns to stand-up comedy after he discovers that his wife is having an affair with an Italian boxer. Created in collaboration with Judd Apatow, this show is a comedy about comedy and focuses on Holmes' misadventures as he starts to fit into a new way of life. The show uses witty jokes and the charm of some sweet characters to deliver one funny episode after another.
Read More: Best True Story Movies of 2018
7. Insecure (2016- present)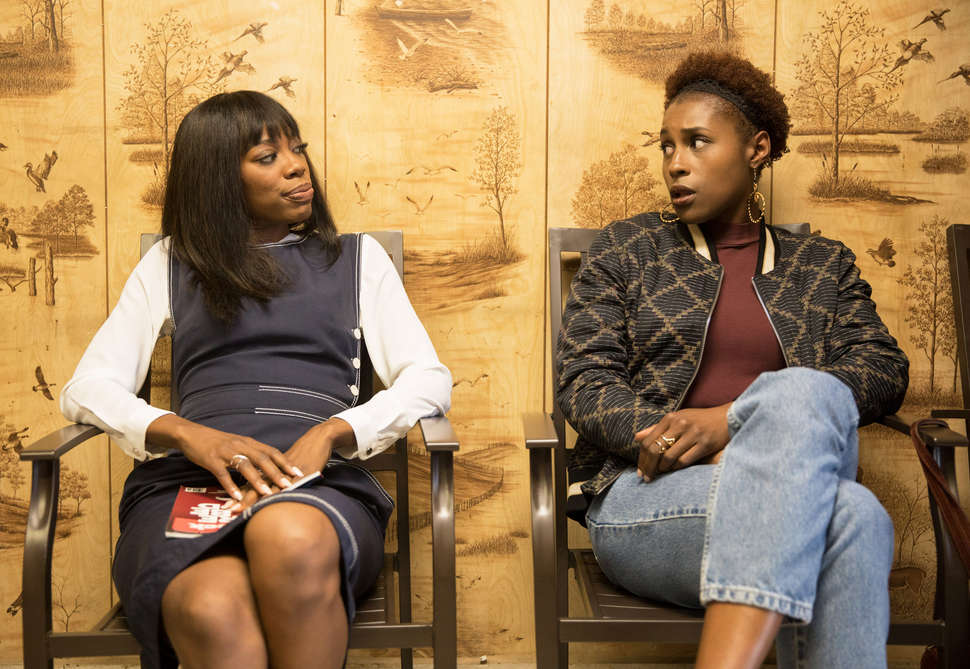 'Insecure' tells the story of two women living in Los Angeles, trying to find the missing pieces to complete their lives. This comedy was created by Issa Rae and focuses on the contemporary struggles of African-American women. Realistic in its plot devices and effective in story-telling, 'Insecure' moves forward with an exciting pace and doesn't fail to deliver the good laughs that the writers have pocketed in it. Not being too clammy or cheesy or downright melancholic, it builds its charm with witty dialogues and funny situations. At its centre is Issa Dee, a woman in her late-20s who works for an NGO, but is still dissatisfied with her work. Her tether to sanity is her long-time best friend, Molly, who is a successful attorney with a troubled love-life.
Read More: Best Horror Movies of 2018
6. Silicon Valley (2014- present)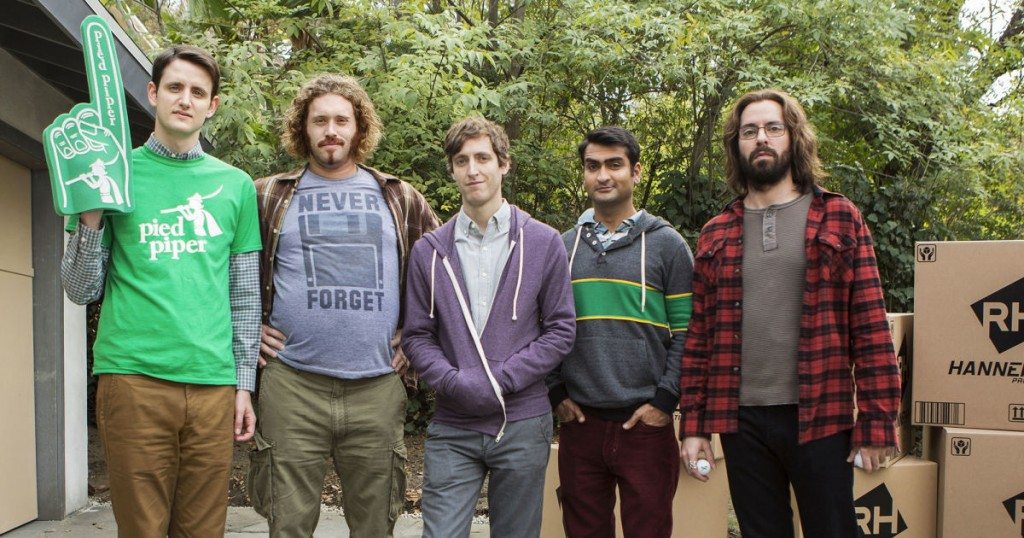 This comedy show focuses on a group of programmers who are trying to work their way through the cut-throat competition in the start-up world. Richard Hendricks creates a programme called the Pied Piper which in turn associates him with other people who show interest in contributing to it. Throughout the seasons, the audience witnesses the struggles of this group as they try to make it better so that they can finally launch it and make some money out of it. The fifth season continued with their story and added some new twists and turns which ends at a critical point, paving the path for the next season. Smart and funny, 'Silicon Valley' has succeeded in maintaining the charm that had first enticed its audience. A great plot device and strong performances are the secrets to its success.
Read More: Best Netflix Shows of 2018
5. Barry (2018- present)
Barry Berkman made a career for himself as a hitman after retiring from his service as a Marine. He is sent to Los Angeles to kill a man who has been having an affair with the wife of a mob boss. Following his victim, Barry finds himself attending an acting class and secretly begins to develop an interest in it. He gets interested in another actress attending the class and unintentionally impresses the teacher with his acting skills. After he discovers that his target has already been taken care of and that he is next in line to die, Barry hides under the cover of being an actor. Bill Hader played the role of Barry in this funny yet tender story of a man who is unable to let go of the ghosts from the past.
Read More: Best True Story Movies of 2018
4. Vice (2013- present)
In every moment, something is happening in every single corner of the world. We wouldn't know about things if it wasn't for the media and the news channels. However, over the years, these services have become more profit-oriented and now our TV sets are filled with the news that hardly qualifies as one. Due to this, the real issues get ignored and because the news channels turn a blind eye towards these issues, consequently, so do we. This is where 'Vice' comes in. Created by the founder of the Vice Magazine, this show opens our eyes to the realities that we never thought existed in this world. From corrupt governments to terrorist ridden areas, from the world of child labourers to the places where children have guns in their hands instead of pens, 'Vice' takes us to different parts of the world. It is an eye-opener to harsh realities and because we don't get to see these things on the news, the relevance of this show increases ten-fold.
Read More: Best Horror Movies of 2018
3. The Deuce (2017- present)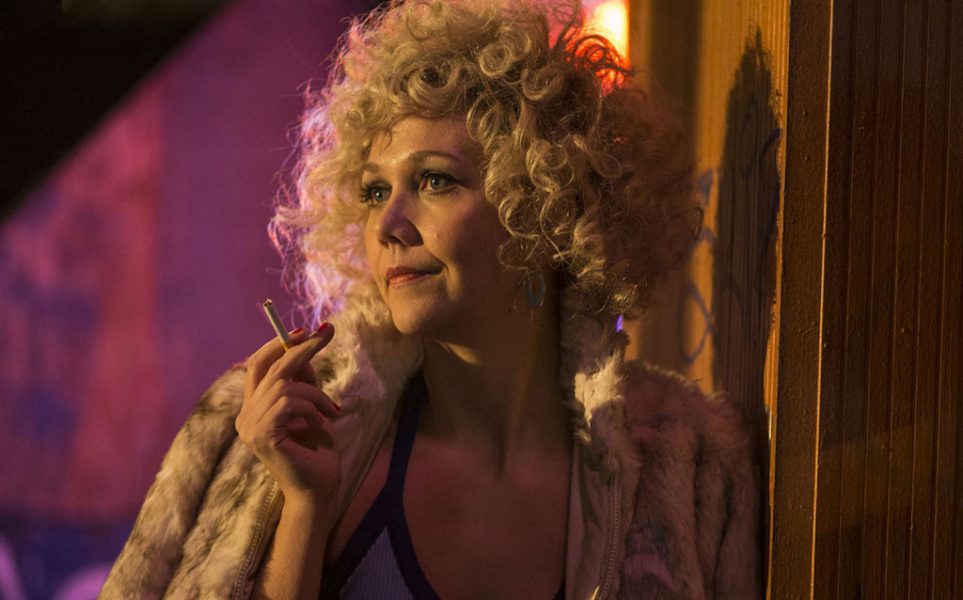 The story of this show is set in 1970s New York. Porn has recently been legalised and the industry has become a hotspot for a lot of people to make money from. The opportunity sparks interest in the Martino brothers who also act as a front for the Mob. Along with the big players, there is a rising star, Candy, driven by her ambition to quickly rise up the ladder. Set five years after the events of the first season, the second season of 'The Deuce' continued to deliver a smartly written and the grimly told storyline. The characters became more convoluted as the events of the season shaped their fate. With a show-stealer performance from Maggie Gyllenhaal, 'The Deuce' has a multitude of themes at its centre, and a stellar story to tell.
Read More: Best Netflix Shows of 2018
2. Westworld (2017- present)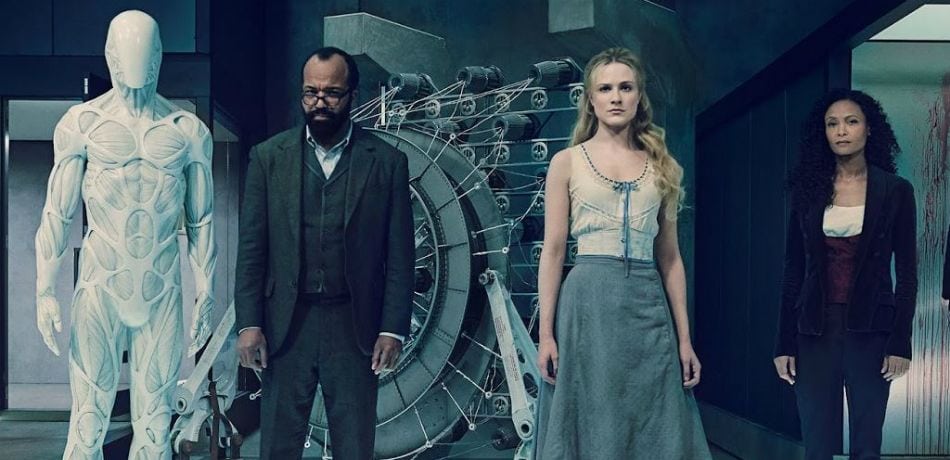 Now that HBO's 'Game of Thrones' is about to come to an end, there was something else that the network needed to hook its audience on. 'Westworld' is that show, created by Jonathan Nolan, Chris Nolan's brother and the originator of the story of his films, and Lisa Joy, Jonathan's wife. It blew everyone's brains off in its first season, with intricate plot points, unforeseen twists and excellent storytelling. This success and hype of the first season placed a lot of responsibility on the shoulders of the second season to live up to the expectations. But, expecting something from 'Westworld' is a mistake, because no matter what you think you know about it, you'll be proved wrong. The second season was an even greater mind-churner, and honestly, I had a headache after watching the season finale! A little advice- do prepare some tea before you start watching this show.
Read More: Best Horror Movies of 2018
1. Sharp Objects (2018)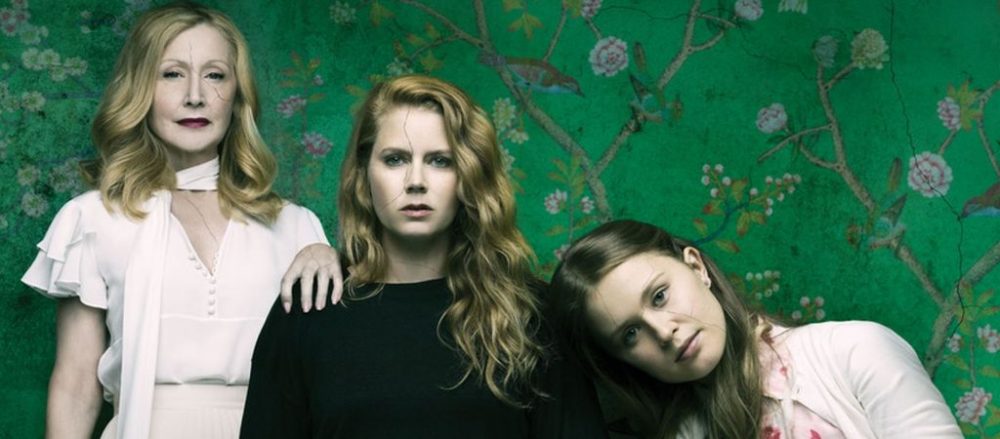 Based on the book of the same name by Gillian Flynn, the writer of 'Gone Girl', this show follows the story of Camille Preaker. Camille is a journalist and suffers from some mental issues which are augmented by her alcoholism. After spending some time in a psychiatric hospital, trying to find a way to get a grip on her herself, Camille returns to work. Her assignment leads her back to her hometown where a teenage girl goes missing a year after another girl was murdered. Her investigation brings her face to face with the hidden horrors of the town while also unravelling her sanity that she had tried so hard to hold on to. Amy Adams gave a stellar performance as Camille, and Patricia Clarkson and Eliza Scanlen as Camille's mother and half-sister, respectively, fit like a glove in their roles.
Read More: Best Netflix Shows of 2018