The world is a changing place. As it moves through the revolutionary modernist era and transitions into a highly outspoken and open post-modernist period, the society's conscience is expanding. The acceptance for different is gradually taking shape. Religious dogmatism, though still pilfering through traditionalists, is no longer a staunch impediment to being different. The LGBTQ community is one that has suffered and faced oppression for many years. Their plight has met with human empathy and compassion, which have become the core ethos of the movement to empower the marginalized community. Films are a strong and effective medium to capture real-life stories. Celluloid has developed as a frequented base for artists and filmmakers to voice their opinions and feelings about the same.
Films in the last decade like 'Carol', 'Call Me By Your Name', and 'Moonlight' have paved the way for films of similar temperament and thematic undertones to shine and revel. 2018 saw a plethora of LGBTQ movies come out, with more and more quality all around. Here we list down the top Lesbian and gay movies that released in 2018. What's your favorite film on the list?
18. The Death and Life of John F. Donovan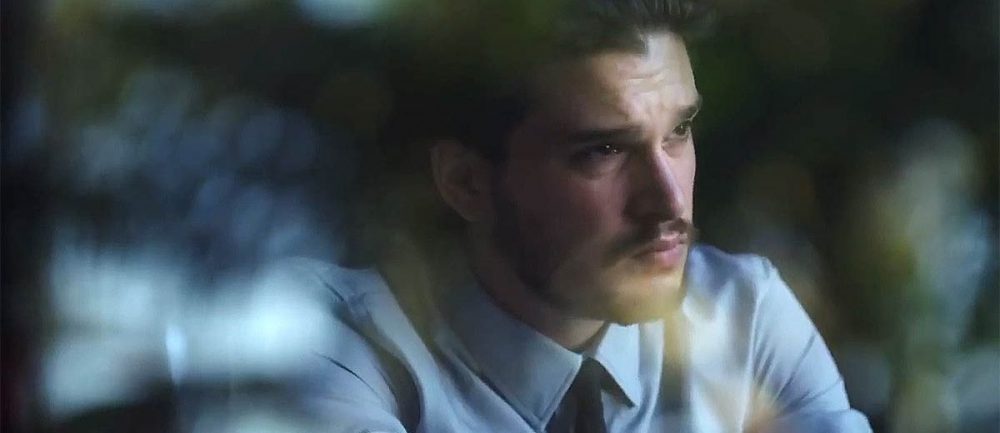 Xavier Dolan teams up with a slick-looking cast including the likes of Kit Harrington and Jacob Tremblay to explore the life of John F. Donovan, a fallen American TV star who is revived by the memory of an ardent fan who reminisces the written correspondence he shared with him. The premiere of the film didn't go as planned. Despite some lukewarm reviews, the overall synopsis was negative, with many critics calling the film "half-baked, cumbersome, overlong psychodrama". Indiewire dubbed the film as Dolan's worst of his illustrious career, although praising the cast and its spirited performances.
Read More: Best Netflix Shows of 2018
17. Lizzie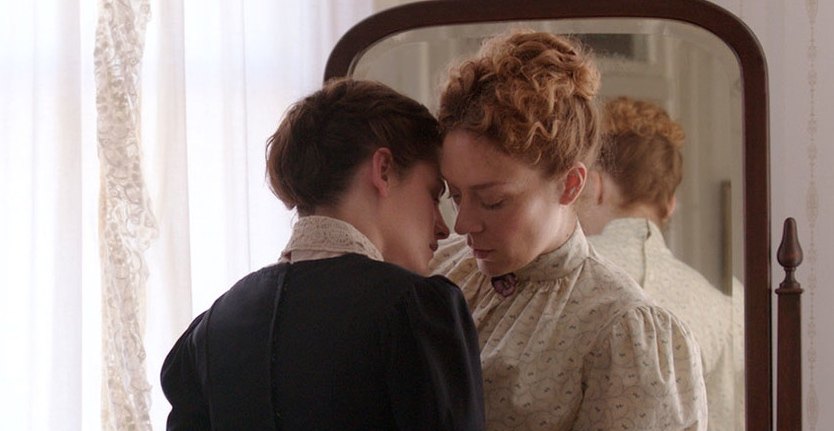 'Lizzie' is the retelling of the popular legend surrounding the 1892 gruesome murder of Lizzie Borden's parents by Lizzie herself. She was living in a repressed and strict household and being unmarried at the age 32, she also felt stigmatized by society. Everything changed with the arrival of an Irish housemaid with whom Lizzie developed a passionate relationship. A relationship that turned to an unexpectedly dark end. The film suffers from pacing and story-telling issues, but it is still a worthy one-time watch.
Read More: Upcoming Jennifer Garner Movies
16. The Happy Prince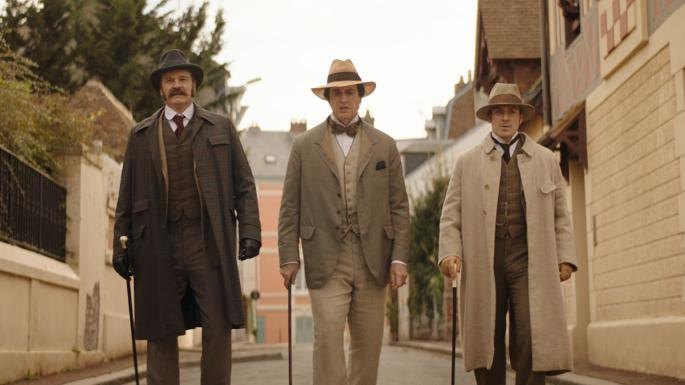 'The Happy Prince' premiered in this year's Sundance Film Festival. It's based on the life and death of renowned British writer Oscar Wilde who was a homosexual. The film's title takes a leaf out of Wilde's famous work, The Happy Prince. The widespread shooting was spanned between Germany, Italy, France, Belgium, and the United Kingdom, coincidentally reassuring the universality of Wilde's acceptance. Rupert Everett portrays the titular role of Wilde in his last few days, with Colin Firth reprising the role of Reggie Turner, a close acquaintance of Wilde. The film is full of poignant observation of Wilde battling his inner demons, the agony of his life, the superficiality and regrets.
Read More: Best HBO Shows of 2018
15. A Kid Like Jake
The great Stanley Kubrick once remarked: "There's nothing original in this world". All stories remain the same, thematically, but are told through a different lens, with a different style. How well you can present this style is what determines how good your movie is. 'A Kid Like Jake' doesn't have anything special. A kid who might potentially be homosexual, but seems to be just effeminate; a quarreling couple, who diametrically oppose each other; and Octavia Spencer, once again shining in the background. The predictable storyline about the 'gender-expansive' Jake suffers from lack of imagination, but benefits from the wonderful cast, including Priyanka Chopra, who provides the movie with a semblance of reality. Daniel Pearle's fantastic prose, though, is wasted, its latent beauty and moments of thrill subverted by the generic standard sculpted by the commercialized industry to represent homosexuality. A decent enough effort, but one that could have been special.
14. Mapplethorpe
Robert Mapplethorpe's life was literally like a roller-coaster. The famous photographer was renowned for his sensitive yet hard-hitting treatment of controversial subject-matters on a macro-level, highly stylized black and white medium of photography. His work featured an array of subjects, which included celebrity portraits, male and female nudes, self-portraits and still-life images of flowers. His most controversial work is that of the BDSM subculture in the late '60s and early '70s of New York City. The homoeroticism of this work fueled a national debate over the public funding of controversial artwork. His celluloid life, though, is shoddily presented, bereft of Mapplethorpe's blunt imagination and erratic spirit. It feels languid and paints an incomplete and remorseful portrait of the photographer, failing to imitate its troubled protagonist's grand personality.
Read More: Best Vampire Movies of 2018
13. Duck Butter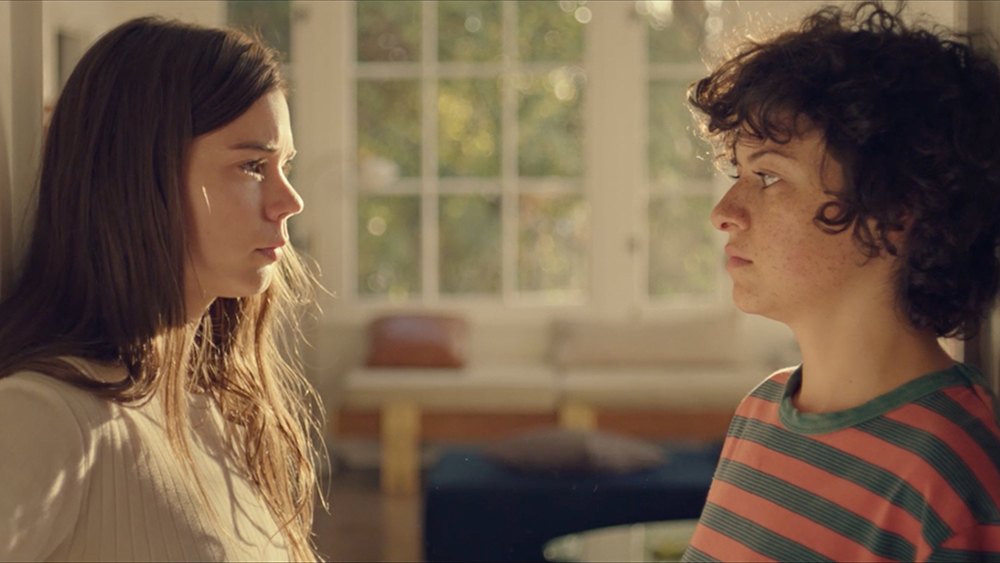 Two women, jaded by dishonest and broken relationships, make a pact to spend 24 uninterrupted hours together, having sex on the hour. Their romantic experiment intends to create a new form of intimacy, but it doesn't quite go as planned. Miguel Arteta's experimental comedy works on many levels. The highly distorted narrative accommodates its characters' feelings and emotions with great zeal, but fails to properly develop them. Arteta's commendable effort suffers from a lack of cohesiveness and decision-making, which eventually render it a mediocre film at best.
12. Becks
Rivalries can have varied effects on different personalities. While for some it can be a catalyst, galvanizing spirits and boosting morale, for others it might prove to be a fatal obstacle. Some revel, some crumble. 'Becks' focuses on a mixed baked mother caught between her own religious beliefs and the rivalry with a nemesis, and the subsequent motivation to defy odds and emerge victorious in the battle. The premise of the film defines the contours of its thematic exposition. despite these limited boundaries, 'Becks' proves to be mildly successful, flourishing with its inspired performances and a half-baked, endearing narrative about mother-daughter relationships and homosexuality in hindsight.
Read More: Best Disney Movies of 2018
11. Love, Scott
'Love, Scott' is a documentary features about a man named Scott Jones, a gay resident of New Glasgow, Nova Scotia, who was stabbed by a knife-wielding man in 2013. "His attacker, Shane Matheson, was found guilty and sentenced to 10 years in prison in June 2014. During his recovery, Jones participated in the creation of Don't Be Afraid, a province-wide campaign to combat homophobia, and was selected as the grand marshal of the 2014 Halifax Pride parade." This hard-hitting documentary is an important reminder for the sensitization of viewers across the globe towards the troubles of living life with a disability. The traumatic experiences that harden us in our lives can be reduced to mere episodes if overcome with love and affection.
10. Rafiki
'Rafiki' captures with powerful vividity the vastness of African plains and its rich heritage and culture. 'Rafiki' endures the feeling of love amidst political rivalry and bigotry through its melancholic protagonists. Kena and Ziki brew affection and love in their respective families and the conservative society, who resist change and embracing modernist ideas. Their sincere and passionate longing is infectious, consuming social and familial morality with a united front that espouses togetherness and harmony. Inspired by Monica Arac de Nyeko's "Jambula Tree", which chronicles a story of two girls in love in Uganda, 'Rafiki' challenges deep-rooted cynicism about same-sex relationships among actors, crew, friends, and family in Kenya.
Read More: Best Heist Movies of 2018
9. Vita and Virginia
If one wants to comprehend the true ideological meaning of feminism, read Virginia Woolf. A stalwart of feminist literature, Woolf was one of the most controversial figures in her golden era of writers. Though she still remains controversial, Woolf's contribution to voicing the female opinion remains undeniable. Her highly publicized private life is marked by her relationship with Vita Sackville West, a contemporary novelist with a similar style of discerning life. Director Chanya Button's incisive exploration of the gauzed up affair is inherently riveting and gorgeously personal. The floating close-ups and intimacy between the characters will leave you dizzy by the end.
8. We the Animals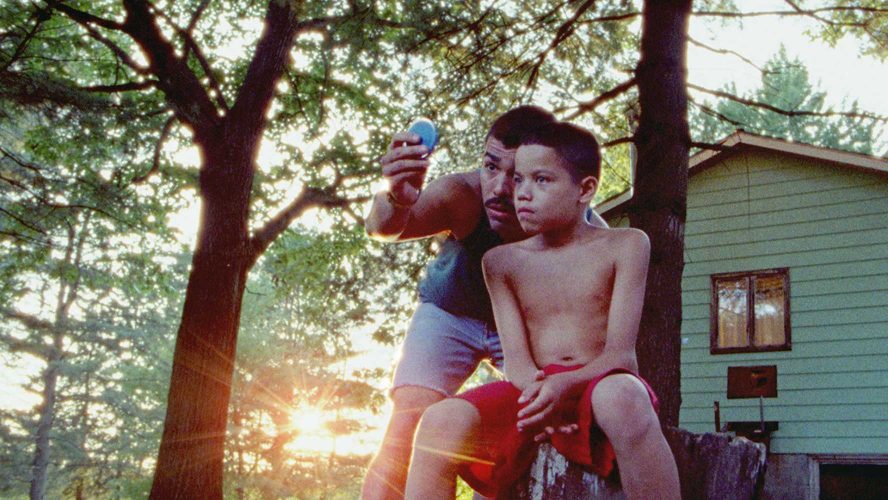 'We the Animals' is a poetic and powerful film that seems to be the lovechild of 2017's 'Moonlight 'and 'The Florida Project'. It is set in a rural blue-collar family where three young boys are growing up in tumultuous circumstances. We focus on younger Joel who's learning and exploring the nature of his sexuality. The film is visceral, picturesque and an emotional coming-of-age film, brimming with moving performances from the leads. Other recently released films like, 'The Miseducation of Cameron Post' and 'Love, Simon' have also managed to start a healthy discussion about freedom and homosexuality.
7. Alex Strangelove
It is a pity that 'Strangelove' and 'Love, Simon' released in the same year. Both the films carry their stories with a similar protagonist and vibes. The difference is the point of view of these characters who find themselves dealing with the same problem that manifests itself differently in their respective stages of life. And the fact that 'Love, Simon' is better in its storytelling and vigor. 'Alex Strangelove', like almost all other movies about same-sex love, is about discovering one's identity. Lines between love can be blurry due to the biological and societal construct of the definition of the word. A boy has to like a girl and vice versa. Anything out of this routine will ensure chaos in the lives of those who dare to challenge the order. Alex's journey is along similar lines. He plans on losing his "gift" to a girl before graduating. In the midst of this exciting event in his life, he meets and falls for a charming gay teen. This discovery dishevels Alex's life and makes for an entertaining watch.
Read More: Best Disaster Movies of 2018
6. The Miseducation of Cameron Post
'The Miseducation of Cameron Post' might well be the most original and unique movie of the year. The highly promising Desiree Akhavan ('Appropriate Behaviour') brings a vivid adaptation of Emily M Danforth's 2012 novel about a young lesbian teen, who is sent to a "conversion therapy" camp to cure her homosexuality. Akhavan paints the canvass of her absurdist backdrop with colorful characters who don't disappoint. They're relatable and often evoke great laughs, which is an appealing feature of the film. Overall, 'Miseducation' is a great film that is a timely reminder for all of us to respect the opinions and feelings of other people, even if they are beyond our comprehension.
5. Disobedience
"I choose to be free". Those are the words that define Sebastian Lelio's enigmatic, slow-burning deliberation on the significance of freedom of choice. With 6 films already in his kitty – including his nuanced, understated and earnest observation of women in his "Trilogy Of Women", Lelio is surely proving his metal. 'Disobedience' charts the journey of two women brought up in a closely-knit traditional Jewish set-up, who yearn to break free. After being disavowed for having an affair ultra vires of her society's religious beliefs, Ronit returns for her father's funeral. She reunites with her former amour and sets in motion a revival of the passionate intimacy they once shared. The dilemmas that follow formulate the real conflicts of the story that hinges across the likes of female-repression, grief, tragedy, faith, and freedom. Rachel McAdams and Rachel Weisz light up the screen in scintillating fashion, carving their characters with a tangible, raw emotional force that surprises. Lelio's efforts once again culminate in an unforgettable experience, made more so by two beautiful performers who deliver two of the performances of the year.
Read More: Best Cop Movies of 2018
4. Love, Simon
Simon is an ordinary teenager. He has a loving family, caring friends, goes to school and likes to chill out. One day, when he posts a confession revealing his sexual orientation, unbeknownst to anyone in his life, he is contacted by a person in a similar position. The two talk, discreetly, gradually developing feelings for one another. But how do the people in his life react when they know about his secret? 'Love, Simon' is cool, sassy and somewhat relatable. While films like Brokeback Mountain, Call Me by Your Name, Milk portrayed the LGBT issue on a deeply emotional canvas, 'Love, Simon' is crazily refreshing and light-hearted in its attempt to deal with a teenager's crisis when he tries to come to terms with his sexuality! 'Love, Simon' is a revolutionary teenage comedy that works for both moviegoers and people of the LGBTQ community—and boasts an outstanding star-turning performance by Nick Robinson.
3. Girl
"The stunning and tender story of Lara (Victor Polster), a transgender teen with dreams of becoming a ballerina, 'Girl' is a delicate and moving insight into the struggles, embarrassment, and pain of coming of age in a body that is foreign to oneself, and of navigating a world still unaccustomed to the protagonist's particular struggles.A well-decked winner of multiple awards at this year's Cannes Film Festival, 'Girl' is a Belgian film made by Lukas Dhont. At the center, we have Lara, a young person aspiring to be a ballerina who's the going through puberty. She is determined to work hard to become a ballerina but the caveat lies in the fact that she was born in the body of a boy. We have a greatly unsentimental take on a transgender person's struggles, insecurities, and confusions.
Dhont manages to document the inner workings of Lara's mind, her self-acceptance of sexuality and the process of going through the transformation. The film doesn't attempt to construct a judgment about the characteristic nuances of Lara either. The touching narrative is strikingly effective, making a poignant expression that stays with us even after the credits roll. 'Girl' is remarkable for the fact that Dhont takes a very unique experience and universalizes it. All Lara wants is to be a normal girl, to fit in and be accepted by her peers for what she feels she is inside. To tell a story that makes viewers not only empathize with life experiences outside of their own but to do it with grace and compassion is the highest form of beauty."
Read More: Best Korean Movies of 2018
2. Bohemian Rhapsody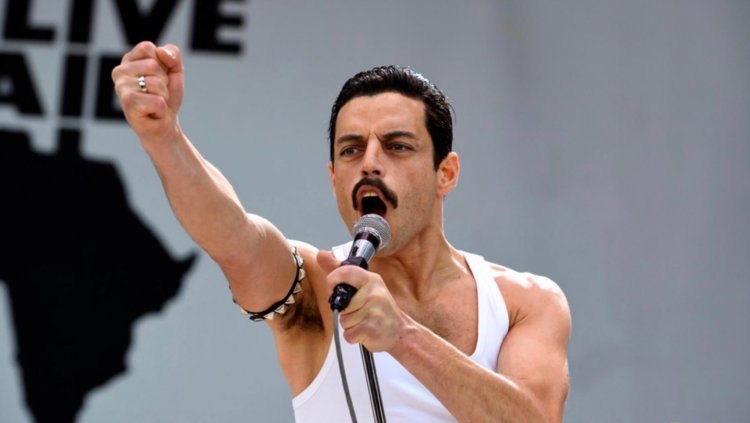 'Bohemian Rhapsody' chronicles the formative years of the band Queen and their enthralling Live Aid performance in Wembley Stadium. Directed by 'X-Men' fame Bryan Singer, much of the film centers around the lead vocalist of the rock band Freddie Mercury, essayed by Rami Malek of 'Mr. Robot' fame. What makes the film find a spot in this list is Freddie Mercury's complex sexuality. He never publicly admitted of being homosexual or bisexual but in his songs' lyrics, particularly in the titular Bohemian Rhapsody, we get more than just subtle hints about him accepting his sexuality.
Yes, there have been questions on the film's credibility on what it represents as facts regarding Freddie's life, and how good or well made the film is in totality. However, I am an unapologetic fan, and 'Bohemian Rhapsody', just like the notes in the song, for me was an emotional rollercoaster from start to end. The sheer pleasure of seeing one of the greatest songs ever come to fruition, signature Freddie style, right up to the Mamma Mia and Galileo bits had me giddy in my seat. That coupled with a bravura leading act by Rami Malek turned out to be one of the most credible cinema experiences this year.
1. Boy Erased
'Boy Erased' is one of the most impressive films I've seen in recent times. Despite not boasting of a high-end concept, 'Boy Erased' draws you in with its endearing performances and stunning, raw emotional prowess. The true to life adaptation of Gerald Conley's memoir of the same name brings together a subliminal cast, who drive the movie and infuse in it a compelling force that is hard to resist. The film tells an extraordinary yet true story of a young boy being questioned and confused about his own identity by everyone around him. Directed by Joel Edgerton who also acts in this movie as the head of the conversion program, has managed to recreate the pain, sufferings and dehumanizing tortures that Garrard Conley has put in his semi-autobiographical book. Jared Eamons is the teenage son of Marshall Eamons (Russell Crowe) who is a Baptist pastor. Joel's mother is Nancy Eamons (Nicole Kidman), a deeply religious woman who is torn between the two sides of belief- her belief in her son and her belief in God. Hailing from an extremely religious and conservative family, Jared is forcefully sent to a conversion therapy after being outed to his parents about his orientation. Joel and other boys have to go through the cruel and often psychologically manipulating sessions where they are told how homosexuality is a choice, how it's a sin against God and how it can be cured. His contrasting sexuality also strains the relationship between his parents and him and he faces social ostracization in failing to prove his change of heart.
The film is a powerful tale of how institutionalized homophobia attempts to 'erase' a person's identity in the name of God and the anguish of those victims of this skewed beliefs. The soulful writing and gripping tension between Jared and his parents sustain the core ethos of the movie, grounded in religious beliefs and human compassion. 'Boy Erased' greatly benefits from the earnest efforts of its core characters and Joel Edgerton's uncompromising take on the conflict between individuality and faith that has divided the world in two.
Read More: Best War Movies of 2018