Our special segment for the "Years' Best" continues with the best heist movies this year. Anticipations were set ablaze with the announcement of 'Ocean's 8', that would boast of an all-female lead roster. The thriller-comedy flick impressed, even though it fell behind the original inspiration material on comparisons. The year saw a decent amount of heist films released. Blending the thrill of boisterous car-chases and the contemplation of time behind bars, bank heist movies are truly distinguishing experiences. Here's the list below for some of the top heist movies of 2018. The list includes best bank robbery movies.
8. 211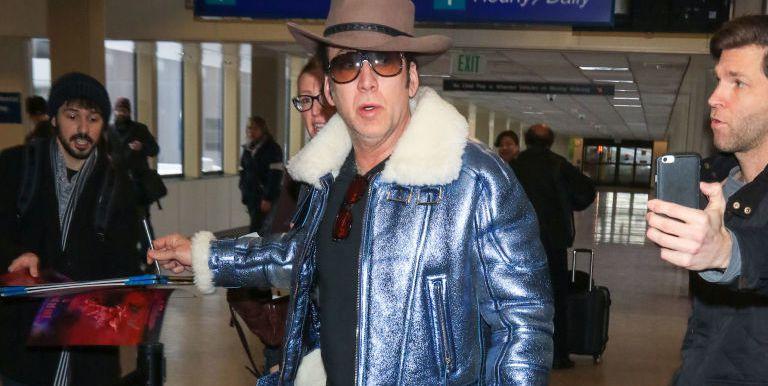 Nic Cage is a modern paradox. His eccentricity has the potential of becoming the cause of his downfall and the arch of his glory. And 2018 just confirms that. Setting the screen raging with his fiery, maniacal turn in Panos Cosmatos' electric 'Mandy', Cage delivers a career-low with '211'. The action-thriller film is directed by York Shackleton, who clearly lacks the nuanced maturity required to pull off such films. That directs the substantial burden of carrying the film on Cage's shoulders, who uncharacteristically crumbles. His generic character is a hardened patrolman, grieving the loss of his wife thirty years prior. When a dangerously armed group of robbers threatens to bring the city down, he teams up with friend and partner Steve MacAvoy to stop the impending chaos. The fact that it is inspired by a real-life event becomes almost non-existent as Shackleton tries to prioritize the film around Cage's institutionalized persona. As we have already seen, it can work ('Mandy'), but can also fail miserably, as Shackleton discovers here.
Read More: Best Horror Movies of 2018
7. King of Thieves
Greed is a slippery slope. Although a driving force in augmenting human standard of life, it also possesses an element of destruction, sending capable men into fatalistic down spirals. 'King of Thieves' is based on a similar group of thieves, whose heist, though successful, becomes a cause for fallouts within the group. This cultivated distrust is the centerpiece in the ensuing madness that threatens to be all-consuming. The true-to-life rendition of the Hatton Gardens burglary of 2015 benefits greatly from the lead performance by Michael Caine. The veteran actor shows no signs of stopping anytime soon and makes the most of a rare opportunity to dictate a film at his age. He is ably supported by the side cast, who do well to compliment him on screen. Despite being rough around the edges, 'King of Thieves' coasts on its charisma, nodding at the stars' iconic screen moments of yesteryear.
Read More: Best Netflix Shows of 2018
6. The Hurricane Heist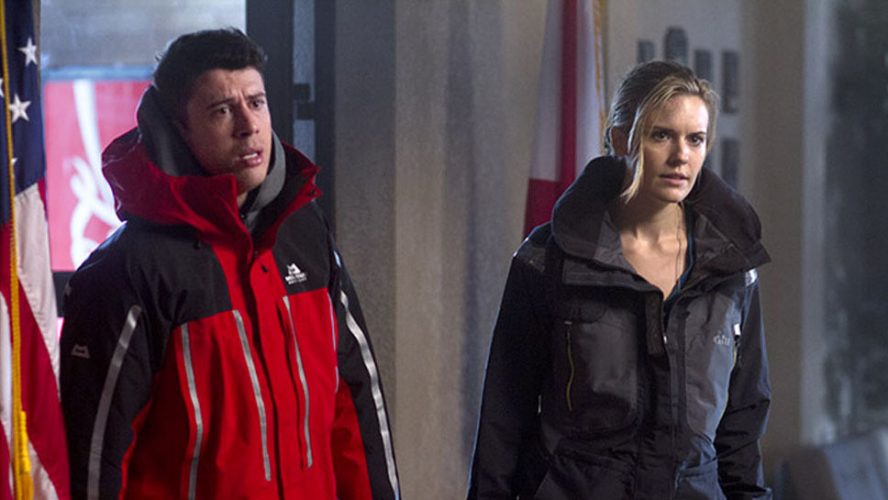 Rob Cohen's efforts to hide behind the grandiosity of the production design and vastness of New Hope plains fails, as does the numbered attempts of its protagonists to pull off a heist in the midst of a hurricane. 'The Hurricane Heist' doesn't lack an original and forceful premise -that is perhaps the only thing that keeps the movie afloat- but falls short of assembling its potent weapons to be impactful. Certain sequences are pulled off with great nuance and skill, making for a very pleasant watch. But the praises stop there. Underdeveloped characters, languid pace, and raw plot-development leaves 'Hurrican' with much to be desired. As a heist film, 'The Hurricane Heist' provides sparse thrills and moments of tension, instead of falling prey to melodramatic and psychological procession of the genre in the industry.
Read More: Best Vampire Movies of 2018
5. Ocean's 8
Debbie Ocean, the sister of the now deceased Danny Ocean, is released from prison. After breathing her freedom, Debbie assembles a team to steal one of the world's most precious jewels in existence. To do the same, she employs the services of Daphne Kluger, a renowned public figure, and hatches a plan to give effect to her ground-shaking heist. 'Ocean's Eight' quickly became a hotly discussed topic among movie-goers after its release. Criticisms were misconstrued as anti-feminist and patriarchal dogmatism, with even the cast joining the bandwagon. Despite the negativity that flowed from their comments, the film does uphold some credibility. Although not as witty and original as its "all-male" predecessor, 'Ocean's Eight' sustains on the star-power of its brilliant cast and the adrenaline-pumping thrill of its partially well-executed heist. The film, though, suffers from grave issues with its plot. The narrative lacks structure and a cohesive attachment, that might result in the viewer falling off track in the middle.
Read More: Best Disney Movies of 2018
4. American Animals
While the world had only experienced bank heists, the 2004 incident at the Transylvania University, Kentucky brought forth a completely new kind of robbery. 'American Animal's not only dramatizes the events as they occurred, but also features interviews from real-life figurines associated with the robbery. The plan that ultimately succeeds turns out to be the downfall for the group, who get convicted and spend time in jail. Bart Layton gives a great account of his filmmaking credentials with another solid crime-drama. He imitates the visual and thematic style from his previous film, The Imposter, to great effect, and ensures that the film is grounded in cinematic realism, rather than theatrical spectacle. Overall, 'American Animals' is a hard-hitting personal account of an extraordinary event in human history, weaving a subtle and compelling narrative, bolstered by weighty themes and poignant human compassion.
Read More: Best Superhero Movies of 2018
3. Widows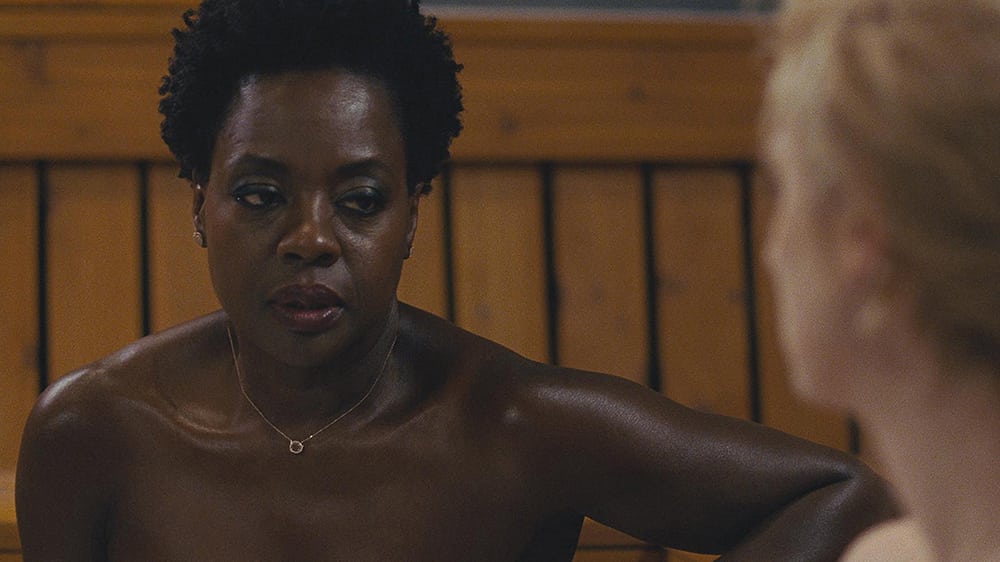 Whilst it's a great departure from McQueen's typical style, likely due to the involvement from Gillian Flynn, who penned the script aside McQueen, 'Widows' still fits in beautifully with McQueen's other works in terms of what they stand for. Equality, fighting for what's right and ultimately, people. If you have seen any of his films, especially 'BEAR' (one of his short films), you'll know of his admiration for the human body, and whilst up until this point, I feel that this obsession with the body has been focused on men, McQueen has shifted his focus onto women, and has done an excellent job in continuing to give a voice to people who deserve it. However, this film doesn't just romanticize the characters, each and every one of them is flawed, and all of them feel like real people – far from perfect.
Daniel Kaluuya's terrific performance must be highlighted, who undoubtedly gives the best performance of the year as a genuinely petrifying villain who will stop at nothing to help his political brother. Kaluuya owns the screen for every second that he is on it, and strikes fear into every character, and audience member for that matter. The cinematography in this film is absolutely stunning. The camera placement and movement are consistently excellent, and gives the film a beautifully unique look, along with some really brilliant quickly paced scenes summed up in a shot or two as opposed to any other film which would've taken much longer to do so.
Mainly, though, the story of the film is what is so brilliant, a riveting, emotionally told drama that works perfectly alongside the performances, political ideologies, and careful camera work. This is absolutely top-notch storytelling, of a story that I can't believe has never been told. McQueen's implementing of political ideas is absolutely masterful. It's about time we got a movie this good in 2018. I'm just glad we got there eventually. 'Widows' feels like a well-directed film let down by its muzzled writing. There are moments of sheer brilliance from McQueen, the flashbacks and several suspenseful moments especially, yet the overall film never quite comes together despite how many themes it tries to integrate. All of the performances are fantastic across the board, the standout being Debickiand Kaluuya for me. By the end, while I felt I had enjoyed the experience, I was definitely left wanting more.
Read More: Best Action Movies of 2018
2. Can You Ever Forgive Me
Based on a true story, 'Can You Ever Forgive Me' is set in the early 90s and follows Lee Israel (Melissa McCarthy), who after spending decades composing respectful profiles of successful women such as Katharine Hepburn and Tallulah Bankhead, finds herself out of a job with the emergent trash-talk trend in biography. Her new book about Estée Lauder is a commercial failure, her agent (Jane Curtin) has given up on her, and her finances have nosedived. With no other skills to fall back on, Lee comes up with a twisted method of capitalizing on the public's obsession with fame. She teams up with an old friend Jack (Richard E. Grant) who has been freshly released from prison after serving time for armed robbery. Lee begins selling the stolen/forged correspondence of dead writers and actors. Her attempts at forgery are successful, but anything done to excess only leads to unwanted consequences. She learns this the hard way.
'Can You Ever Forgive Me' is a sharp commentary on the culture of celebrity obsessiveness, the pitfalls of greed, and the challenges of being a writer. The film is much an acting showcase for Melissa McCarthy as a compelling biopic. It is not just her best performance till date, but also one of the best performances of the year.
Read More: Best African American Movies of 2018
1. The Old Man and the Gun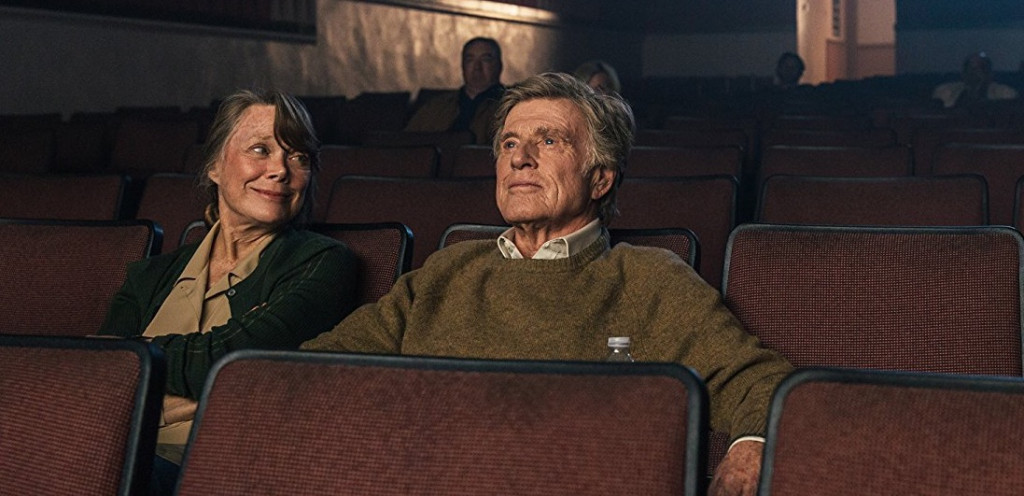 Based on the true story, 'The Old Man and the Gun' follows career criminal and prison-escape artist Forrest Tucker, who loves to rob banks — not that he needs money but because he has so much fun doing it. Forrest successfully escaped incarceration 18 times. This cat-and-mouse movie is comical and affecting in equal measure. 'The Old Man and the Gun' is a film that Hollywood stopped making long back. Heist movies are now more about the violence, the blood, the thrill etc. That's why Lowry's film is such a stand out; he relies on the charm of his subject to tell a story that is infused with a sprinkling of humor, romance and nostalgia. 'The Old Man and the Gun' is not just the best heist film of the year but also the feel-good film of the year.
Read More: Best Indie Movies of 2018