No matter what everyone says, vampires will never go out of fashion. These immortal beings of the night have been at the centre of countless stories, and they will continue to be, for a long time. Perhaps, their tales are as immortal as them. It has been a while since 'Twilight' ended and the craze for vampires came to a halt. There are a couple of big-budget vampire films that are in the making, while the idea for others is being toyed by the production companies.
This year, however, wasn't a particularly good one for the fans of these dark beings. If you are a fan of these bloodthirsty creatures, don't be disheartened by the lack of big-budget vampire films this year. Right here, we have compiled the list of top 10 recent vampire movies that you can watch right now. The list includes romantic vampire movies, funny vampire movies, classic vampire movies and scary vampire movies. We have considered Dracula movies and werewolf movies to be a part of this list.
10. Blood Fest (2018)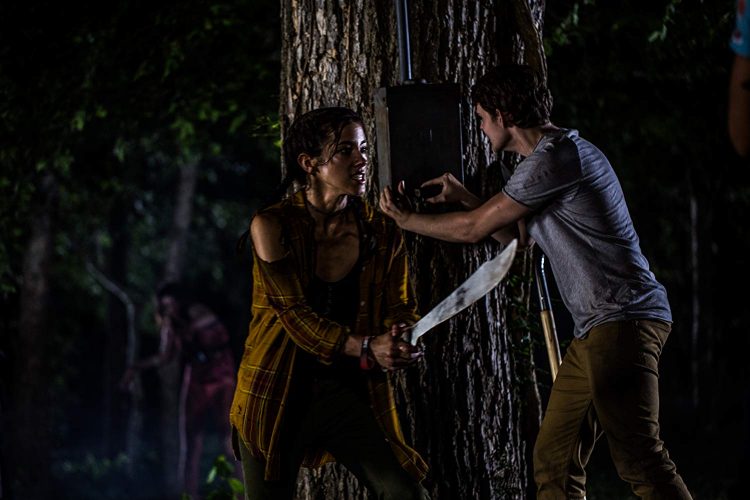 While it is not exclusively a vampire film, it does have vampires in it, along with other creatures. This story is about a boy named Dax. He loved watching horror films, but the nature of his attachment to these movies changes when his mother is murdered in their house while he was watching a horror film. Years pass by and Dax, now a teenager, copes with the loss of his mother by watching horror films.
What was previously a mild liking has now turned into a serious obsession. Dax's father, on the other hand, hates such movies and blames them for spoiling the youth and turning them into killers. Dax gets a chance to attend Blood Fest, a comic con type of gathering for horror movie fanatics. When his father learns of this, he refuses to permit him to attend such a thing, but Dax succeeds in finding a way to elude his father and attend the festival. What he doesn't know is that horrible things are waiting for him and his friends there. The horror that existed in the movies is about to become quite real now.
Read More: Best Gay Movies of 2018
9. Vidar the Vampire (2018)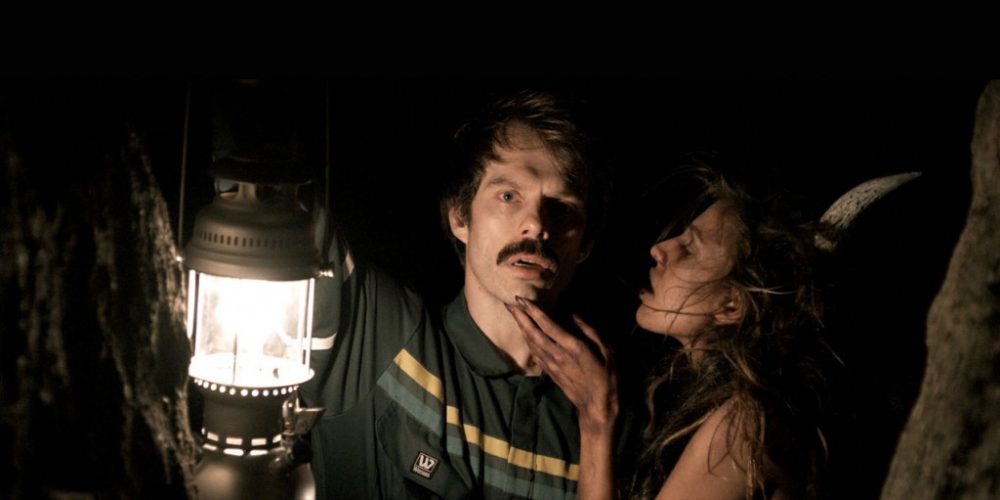 This film tells the story of a 33-year old man who is done with his life on the farm. He hasn't been anywhere, hasn't achieved anything in his life, and the only relationship in his life with a woman is with his mother who he takes care of. There comes a point in his life where can't take this aimlessness, the futility of his life and his mundane existence anymore. He prays to Jesus to turn him into something better. His wish is granted, but not in the way he had expected. After the Lord appears in his dream, Vidar becomes sick and dies after some time. But that is not the end, he wakes up and discovers that he has a craving for blood and does not want any light around him. Realising that he has turned into a vampire, Vidar decides to live his new life as enjoyable he can. This Norwegian comedy about a man driven by sex covers a lot of themes in one go. Its satire and dark humour know no bounds and mostly the religious sentiment becomes its victim. At times, the humour does tend to become a bit too dark.
Read More: Best African American Movies of 2018
8. Corbin Nash (2018)
Corbin Nash is a New York City police officer whose life is turned upside down when his parents are murdered by some mysterious person. Looking for their killer, Nash travels to Los Angeles, only to discover that he comes from a long line of demon hunters and is the last one alive. Unable to accept the revelation about his identity, Nash struggles with believing all the new things that he learns about his parents, the things that they had hidden from him all his life. He follows the duo of murdering psychopaths who he believes killed his parents. But, underestimating their strength, is beaten miserably at their hands. He is left for dead in an alley when a woman discovers him and fixes him. But his patching has been done on a different level and he is not the same thing that he was before.
Read More: Best Indie Movies of 2018
7. Family Blood (2018)
Addiction to anything is always a bad thing. Ellie is addicted to drugs. She has tried to get out of it a number of times but she always goes back to her old ways. She has a teenage son and a daughter who try to help her through her times of staying sober, but Ellie's relapsing never stops. After a while, her children have had enough. They don't trust her anymore and the effect of her habits can be seen in their lives. Once again, Ellie tries to clean herself up and joins a support group for addicts. It is in one such support group that she meets Christopher. Hopeful of finally giving up on her addiction, she thinks that she can start something new. But Christopher comes with his own set of addiction, something which is far worse than what Ellie currently has. As he makes her a part of his lifestyle, he also tries to force his way into her life. In the name of helping her with her transition, he moves into her house and lords over his children. Kyle, Ellie's son, becomes increasingly suspicious of her habits and despises Christopher with all his heart. Will Ellie be able to see through Christopher's façade or will her whole family fall victim to him?
Read More: Best True Story Movies of 2018
6. Living Among Us (2018)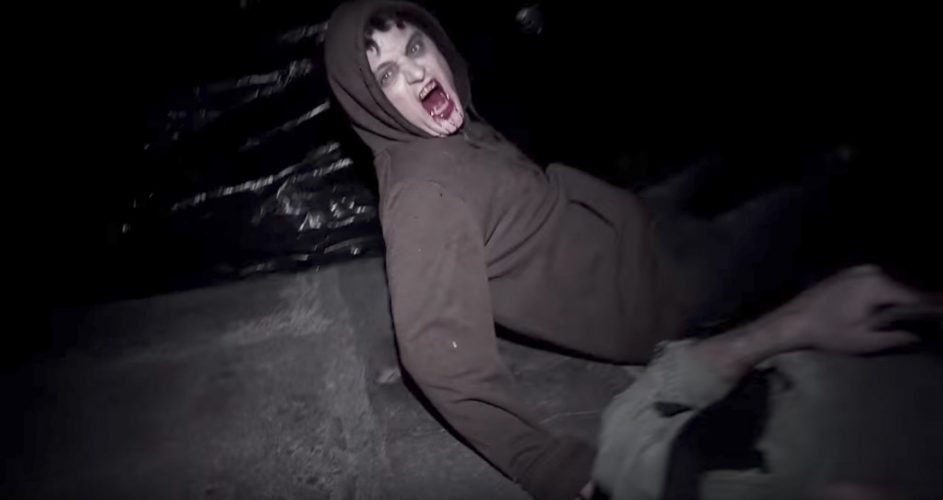 "Do supernatural beings like vampires and werewolves live among us" is a question that has been asked for ages. While the answer may still elude us, we do wonder that if they are in reality what would their lives be like. This pondering has given rise to a multitude of stories regarding these creatures, with every storyteller imagining them in a different form and different attitude. In any case, their identity still remains a secret to the masses, while only a handful of characters are privy to their truth. 'Living Among Us' takes a different route while telling its story. In the world of this film, vampirism has been accepted as a medical condition which happens because of a virus, and the existence of vampires is no more a secret. However, people are still scared of them and don't want to accept them as a part of their society. In order to end the stereotyping of vampires as humanity's enemies, the vampire community decided to invite a media crew to live with them, observe their daily lifestyle and tell the world that they are not harmful to anyone. Three reporters agree to cover this story. Soon, they realise that the stereotyping might be quite right because their lives hang in serious danger.
Read More: Top Grossing Movies of 2018
5. With A Kiss I Die (2018)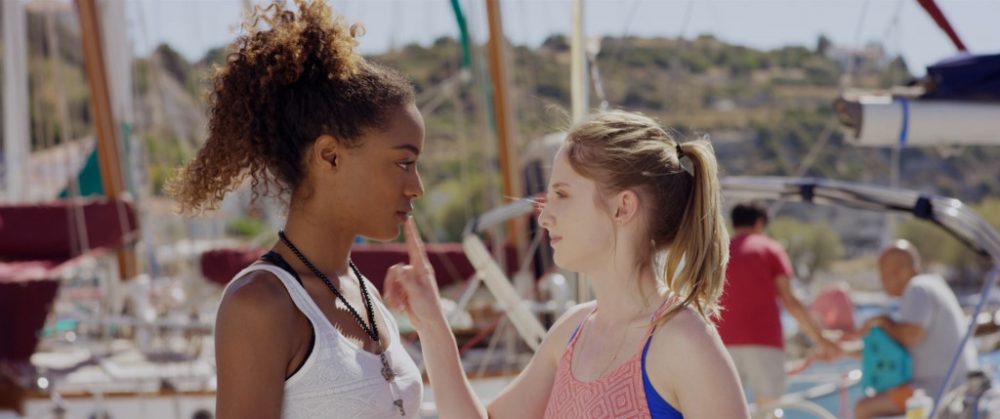 The tragic story of William Shakespeare's 'Romeo and Juliet' ended when both the protagonists died in a romantically heart-breaking way. That was the end for Romeo, but not for Juliet. After she stabs herself with Romeo's dagger and dies right by his side, she wakes up as a vampire. Dejected by the fact that the love of her life has been lost to her and is never coming back, she spends her days waiting for death to come to get her for good. She is a unique vampire, though. Because she has never killed anyone, because she hasn't tasted blood yet, the limitation of the sun has not been placed upon her. Unlike others of her kind, she is free to walk about during the day with as much ease as she walks during the night. And it is on a day that she meets a woman who makes her re-evaluate her thought that true love is once in a lifetime thing. Juliet falls in love with this woman but secretly fears that like her first love, this might as well end in a tragedy. And she is not being paranoid. The other vampires are trying to bring Juliet to the dark side and they will not hesitate from using her new love to their advantage.
Read More: Best Romantic Comedies of 2018
4. Wildling (2018)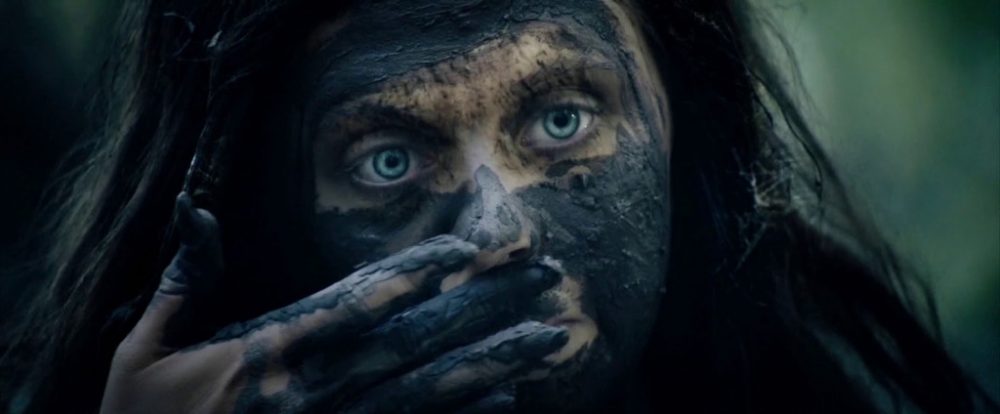 Ever since Anna was a child, she only ever knew one person in her life. It was her father and he always kept her locked in an attic, telling her that a strange and vicious creature was out there. He convinced her that if she ever got out of the attic, the creature will kill her. But these stories were not the only thing that he fed her. He told her that she was ill and in the name of treating her, gave her injections. The side effects of these injections start escalating and one day, the father shoots himself in the head. Anna is discovered by the sheriff of a town nearby, who takes her to a hospital. There Anna discovers that the man she had been living with wasn't her father and that the injections were something lethal. In a new society, Anna tries to adjust while suffering the withdrawal effects of the injections. She realises that she has an acute power of senses and a taste for blood. While it is not explicitly mentioned that the protagonist is a vampire, her characteristics do match that of vampires (more of a 'Twilight' vampire than a 'Dracula', but better and less shiny!)
Read More: Best Actors of 2018
3. Dracula's Coffin (2018)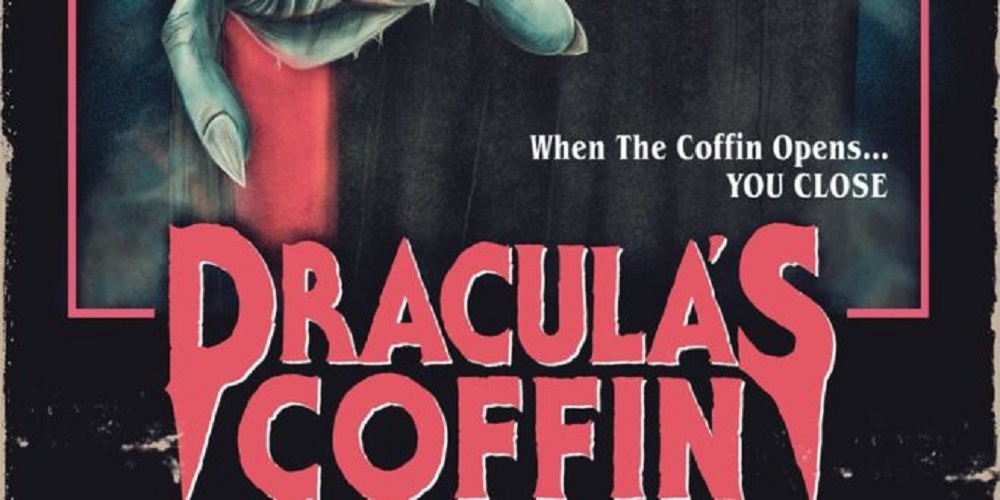 This short comedy film features the legendary characters of Van Helsing and Count Dracula in a way that you would have never seen before. Van Helsing has finally succeeded in capturing Dracula. He has put the blood-sucking being in a coffin, and now that his mission is complete, he wants to have some fun. He wants to fulfil his age-old wish of travelling the world, but he needs someone who can keep an eye on the coffin that he will be leaving behind. He doesn't want something to go wrong in his absence, resulting in the resurrection of Dracula which would spoil everything that he has worked for. He employs Josie, a teenage girl, to house sit for him and promises to pay a good amount for her troubles. This turns out to be a huge mistake because Van Helsing doesn't realise that Josie is, definitely, not the one he wants to stand guard over his secret. Finding herself alone in a stranger's house, Josie calls her boyfriend to have some fun. On hearing some strange noises from the basement, her boyfriend, who really wants to impress her, makes the mistake of going down to investigate. Something else comes back in his stead.
Read More: Best Reviewed Movies of 2018
2. Hotel Transylvania 3: Summer Vacation (2018)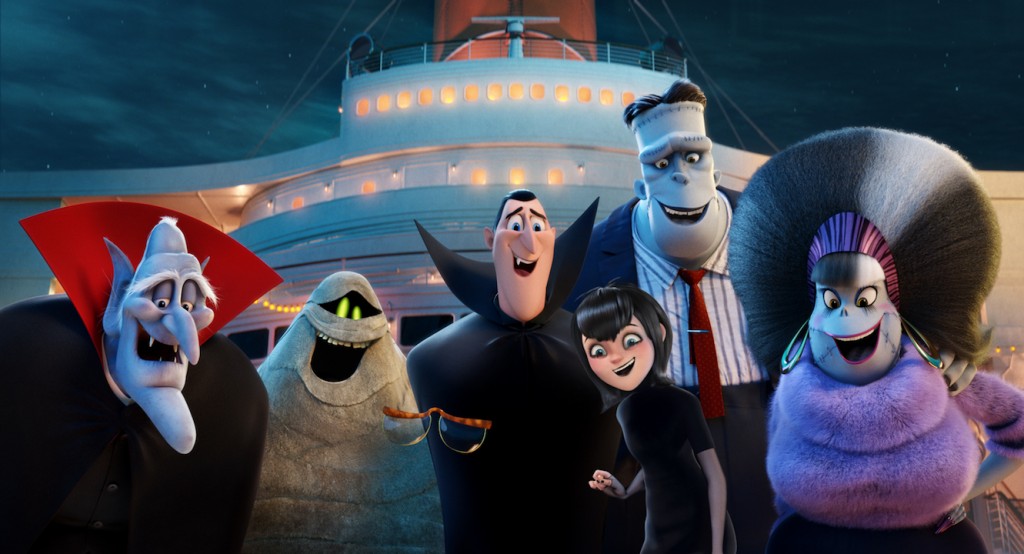 The third instalment in the 'Hotel Transylvania series', this film offers a change of scenery for Dracula and his company. In the previous films, we saw Dracula living in his hotel that he had built to provide as a vacation house for other monsters. Now that his daughter Mavis is married and has her own family, Dracula wonders about how his own life has come to a standstill ever since the death of his wife. He laments the fact that he will never be able to love again, as he had already found his "zing", and will have to spend the rest of his life alone. In order to cheer him up, Mavis decides that Dracula needs a break from hosting vacations for others and needs a good one for himself. She arranges for a cruise to exotic islands. There comes a hitch in the plan when Dracula sees the ship's captain and falls in love with her. Unknown to him, the captain, whose name is Erica, has a dark secret that will prove fatal to Dracula and his friends. The film follows Dracula's advances on Erica, and her trying to accomplish her task while trying to keep her true identity a secret.
Read More: Best R-Rated Movies of 2018
1. Vamps (2018)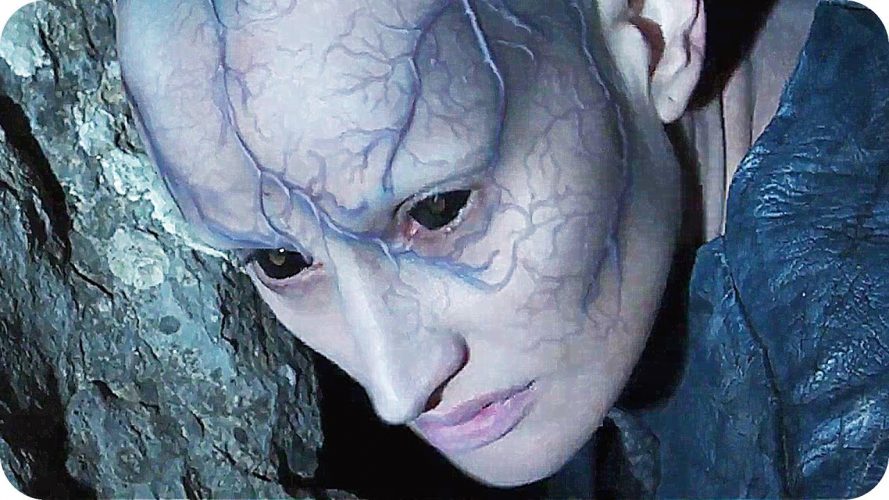 Also known as 'Ghouls', 'Vamps' is a Russian film that is set in the 18th century. A messenger of the czar travels deep into the Carpathian Mountains to meet an old monk who lives in an old, worn down monastery. The man tells the monk that the king has invited him to come to live in the capital and spend the rest of his days comfortably, in a better place. However, the monk strongly refuses to return stating that the villagers near the monastery will soon require his help in defeating the dark forces that come in the cover of the night. Unable to convince the monk to come with him, the man and his servant return, however, due to the nightfall they are compelled to spend the night in the village. There, the messenger meets a beautiful girl called Milena, and they fall in love with each other. Unbeknownst to them, the servants of the Master Vampire bring him back to life and prepare his army to attack the village. These vampires are strained because of the daylight, but their master has a way to counter that problem. The answer is Milena. As the vampires surround them, the monk, the man and the villagers prepare themselves against the war that only a few of them will survive.
Read More: Best Horror Movies of 2018