It is that time of the year again when we look back and try to separate the wheat from the chaff. 2018 has already shaped up to be one of the best years for cinema in recent memory. I can't seem to remember any other year where this volume of this quality of films released. The constellation of directors who helmed projects this year is jaw-dropping. From Pawlowski to Gasper Noe, from Kore-eda to Cuaron; 2018 was scintillating. The year also brought with it fresh acting talents, unearthed with their stunning turns. The list, while boasting of some familiar names, is largely made up of young actors who lit up the screen with their formidable performances. Let's dig in then! Here's the list of top male acting performances of 2018.
18. Josh Brolin, Avengers: Infinity War
Probably one of the most overlooked performances of the year is Josh Brolin's turn in two comic-book adaptations. He appeared both in 'Avengers' and 'Deadpool 2', marking a great change in his career discourse. Although he was fairly decent in the latter, he outdid his Oscar-nominated inhabitation of Llewlyn Moss in the former. 'Infinity War' rests at the MCU pantheon and gave us its most powerful villain yet. Brolin brings him to life with an evocative and divisive energy that almost makes Thanos a subject capable of scholarly philosophical dissection. His motivation and intention to gather the infinity stones and end half the universe puts the viewer in a moral quandary. Brolin slides in Thanos' skin as a mindful spectator, carefully exploring the world through his eyes and giving us a performance to remember.
Read More: Best Actresses of 2018
17. Rami Malek, Bohemian Rhapsody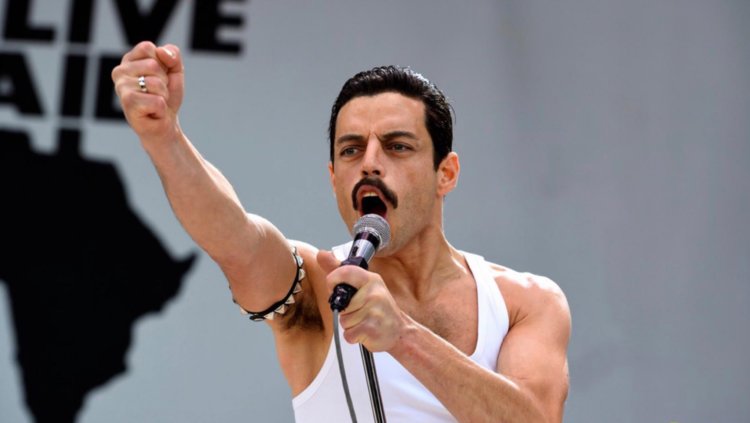 Malik is Mercury. If there's anything to take away from Bryan Singer's shambolic 'Bohemian Rhapsody', it is Mr. Robot's flamboyance and vigor. Right from Mercury's teeth to his infectious stage presence, Malek nails the role. The concert-like experience that the film provides has its starry rockstar to thank for. Because apart from Malek and Queens' timeless tracks, 'Bohemian Rhapsody' doesn't have much else. One dimensional background characters, a surface-like representation of Mercury's life, and the neglected plot certainly try to dampen the mood. The effect so formed is understandable, though. The film was announced way back in 2010 and changed hands, both behind the camera and in front of the camera, quite frequently. While certainly not succeeding as a cinematic experience, 'Bohemian Rhapsody's dazzling protagonist is a winner all the way through.
Read More: Best Reviewed Movies of 2018
16. Adam Driver, BlacKkKlansman
Adam Driver has remained the most underrated actor in the industry for years. Every time he appears in a movie, he quietly does his business and leaves us in awe. His role, though, in Spike Lee's enthralling 'BlacKkKlansman' might just be his best till date. It might also be spectacular enough to land him the elusive Oscar that has bilked him for so long. He puts such sincerity and honesty in Officer Flip Zimmerman that the character seems a living personification of the same. His domineering physicality makes him stand out in scenes, his heavy, grainy baritone subtly allows the audience to gaze in his internal, spiritual being.
Driver's real strength though is his ability to organically transition from one emotion to the other as humanly possible and that is highlighted effectively by Lee in the film. There are numerous scenes which see him embroiled in the ambiguity of his feelings; perplexed and articulate at the same time. One of the year's film also boasts of one of 2018's best performances a well.
Read More: Top Grossing Movies of 2018
15. Michael B. Jordan, Black Panther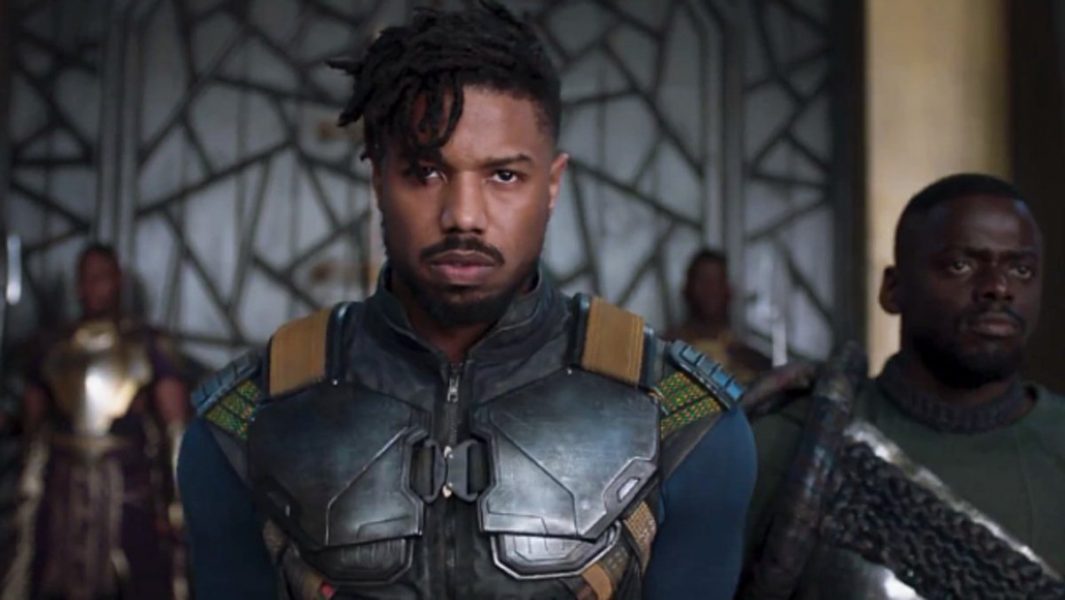 Michael B. Jordan has already proved that he is an emerging star. He further bolstered his credentials with a highly-impactful and powerful performance in Marvel's 'Black Panther'. Killmonger is undoubtedly one of the most well-developed and ruthless villains in the MCU. Jordan's imposing physicality gives Killmonger the fright and terror to authenticate his villainous tendencies. Jordan's process of creating his character was a strenuous one. In an interview, Jordan reveals:
"I spent a lot of time away from my family. I didn't really talk to my mom or my dad, you know what I'm saying? Or like, my brothers and sisters. Stuff like that. You know, I worked out a lot; it was a sad place, man, I just kind of stayed to myself. So, the physical aspect, that was the easy part. Mentally, kind of going to that lonely place of willing to do whatever it takes to kind of freeze people was the more challenging part. But it was a lot of fun, too." While it still might not be confirmed by the Marvel officials, a standalone movie is definitely on the cards. Jordan triumphs his other performances and etches in our memories a harrowing antagonist that will remain to be one of the best ever put on screen.
Read More: Biggest Move Flops of 2018
14. John Krasinski, A Quiet Place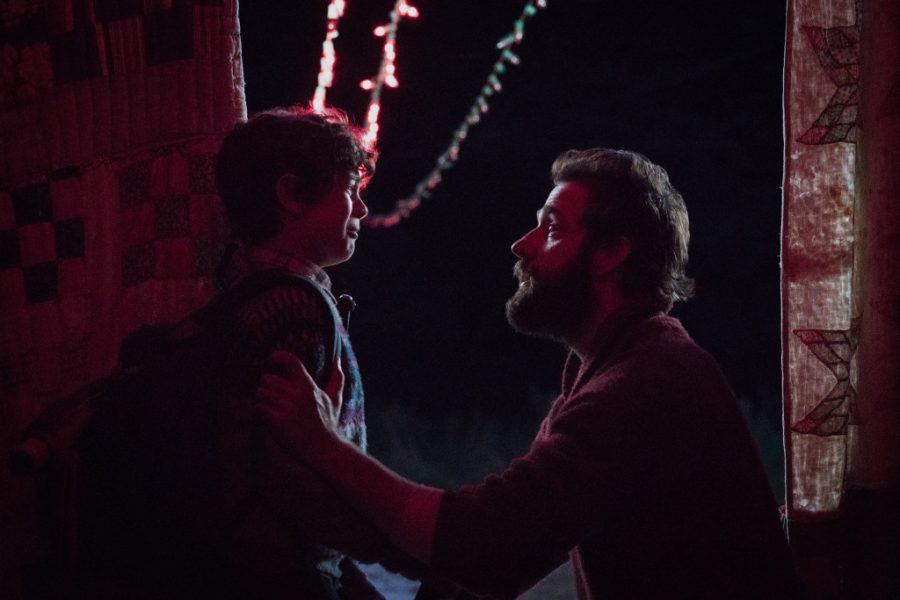 My boy Halpert! By the time 'The Office' ended, Jim Halpert had become a household sweetheart and John Krasinski a global star. His career-graph was steady until it drastically shot up with 'A Quiet Place'. Also serving as the director of the film, Krasinski played Lee Abbott, father to three children and husband to Evelyn, looking to combat extra-terrestrial creatures that inhabit the streets of New York. He must find a way to impregnate the seemingly unbreakable shell of the creatures and protect his family from them. As he has already pointed out, the film is about family values more than a taut-nervy thriller, which it also is. Krasinski plays Lee to perfection; effortlessly floating through the contours of his character, from a protective father to a brilliant scientist. Although Emily Blunt too delivers a resonating performance, Krasinki's Lee holds the movie together and lends an emotional weight to the film that is brilliantly affecting.
Read More: Best Kids Movies of 2018
13. Nicolas Cage, Mandy
Nic Cage. When it comes to acting, there isn't be anyone else who can be ingenious and brilliant one moment and pathetically miserable the other apart from Cage. Having had his fair share of bad role, Cage lands a role as Red which respects and elevates his crazy, raucous madness on screen. Nic Cage's Red Miller is so Nic Cage that it almost seems he isn't even acting in certain scenes. His presentation-style persona greatly benefits in structuring Red's own fabric and characteristics. 'Mandy' is visually stunning and holds a highly dramatized, over the top version of Pantamos' story; Cage's belligerence, hence, becomes an integral and the central point of this hellish odyssey. Drowned in mystique and Biblical symbolism, 'Mandy' is a terrifyingly haunting experience, made crazier by Nic Cage brand of crazy.
Read More: Best Horror Movies of 2018
12. Charlie Plummer, Lean on Pete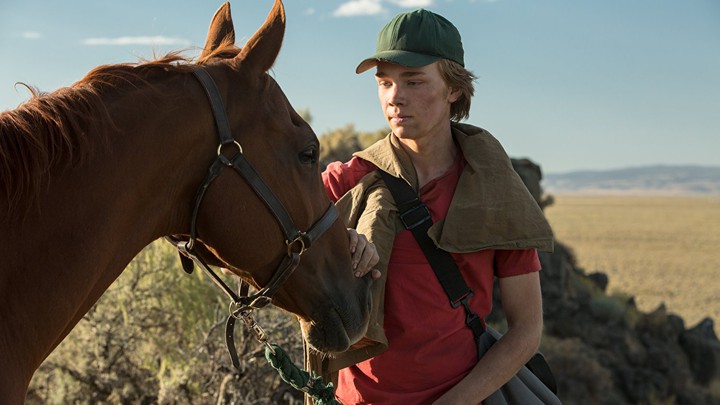 'Lean on Pete' sees Andrew Haighes (Weekend, 45 years) pulverize audiences with a heartbreaking coming-of-age story. At the center of his jigsaw piece is Charlie Plummer (Paul Getty III), who plays his namesake, a hard-working, small-town boy, with a deep love for horses. When he finds a job as with a horse trader, he gets attached to an old racehorse and forms a compassionate bond with him. When he learns of his eventual fate, he embarks on a life-changing journey that sees him traverse the American backcountry in a bid to locate his estranged aunt. Plummer's soulful performance is not big and attention-grabbing, but reserved and subtle. His approach to acting is very natural and meaningful, something that people are drawn to in real-life. Plummer shows great command over his body language, making his character a bundle of emotions. This well might be his breakout role and certainly confirms him as a major future star.
Read More: Best Superhero Movies of 2018
11. Ben Foster, Leave No Trace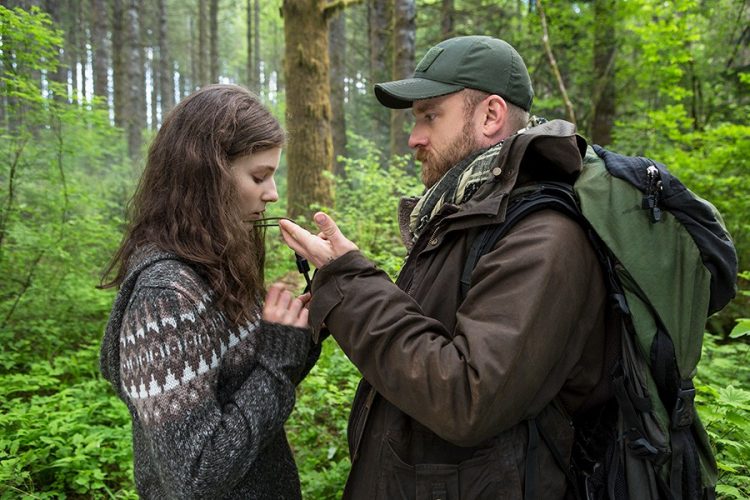 Just like Driver, Foster is another actor that has faced underwhelming support from the industry over the years. His filmography has largely revolved around rebellious characters, which he has played rather satisfyingly. But Debra Granik's 'Leave No Trace' sees him evolve into a caring father, who himself suffers from demons of his own. Although Granik's metaphysical exploration of the father-daughter duo's life was largely limited to the shared conscience of the pair, the mercurial director gives enough individual space and effort to its protagonists to scout their own wonderous paths. Foster's piercing compassion for his daughter and disgust of the modernist lifestyle lace his character with an explosive and erratic energy that sets the solemn tone of the film.
Read More: Best Action Movies of 2018
10. Nick Robinson, Love, Simon
Timothy Chalamet took everyone by surprise with 'Call Me By Your Name' last year. Robinson does something similar in terms of the effect of the performance with a diametrically opposite style and persona. 'Love, Simon' is one of the paradoxes of the year. Despite not boasting of anything different, either thematically or artistically from other films about the discovery of love, the film perplexes with something unique and refreshing. Delectably easy on the eye and sufficiently interesting throughout, 'Love, Simon's secret condiment that makes it so special is Nick Robinson.
Without trying too hard or going too easy, Robinson earths Simon with an immense likability and charm, enough to ensnare your attention. His movements are visibly affected by his insidious secrecy and life as an impostor, even to the people whom he holds dearest. The nervousness is perfectly captured in subtle facial expressions by Robinson, making his performance resonating even in moments of silence. He deserves great accolades for his efforts, even though they won't get him nominated for major awards. They usually never do. *sigh*
Read More: Best Thriller Movies of 2018
9. Lakeith Stanfield, Sorry To Bother You
Lakeith Steinfeld, to my surprise, has done a solid deal of films before this. We all remember him from his cameo in Jordan Peele's brilliant 'Get Out'. But 'Sorry To Bother You' sees him assume a central role and subsequently make it his own. Boots Riley's immersive, erratic, and observant social comedy envisions Steinfeld as a desperate man looking for a way out from his disappointing daily existence. He finds a low-paying job at a call center and fails to make a mark. That is until, of course, the introduction of the "white voice". This change transforms Cash's life, both on a professional front and a personal front. Stanfield carries Cash with great maturity.
In the early parts of the film, Cash is hunched over, unconfident, and relays a timid outlook. As he gradually progresses towards financial security, his body language changes and so does other's impression of him. The roller-coaster emotional ride that Cash goes through the entire duration lands Steinfeld a great opportunity to display his spectrum of wide-ranging human clothes, which he duly capitalizes on. Steinfeld delivers a resonating performance, his raucous energy a remarkable revelation.
Read More: Best War Movies of 2018
8. John David Washington, BlacKkKlansman
If Driver was good, JDW was sensational. His understated and naturalistic performance feels authentic and personal, rather than seeming fantastical and being out of touch with reality. Washington assumes the role of Ron Stallworth, a laid-off, smart cop, who has the distinction, or rather the misfortune, of being a racist Colorado's first black officer. When he calls the KKK and mistakenly reveals his true identity before promising to meet them in person, Ron connives with fellow colleagues to infiltrate the Organization.
Washington's breezy anchor role almost feels like a cameo, but is as impactful as a towering lead performance. While his role might not have the emotional depth that generally wins actors Oscars, these are the kind of characters that really let you interact with the audience on a more intimate level. Washington makes the most of this opportunity and announces his entry in the film industry in grand fashion.
Read More: Best Indie Movies of 2018
7. Bradley Cooper, A Star is Born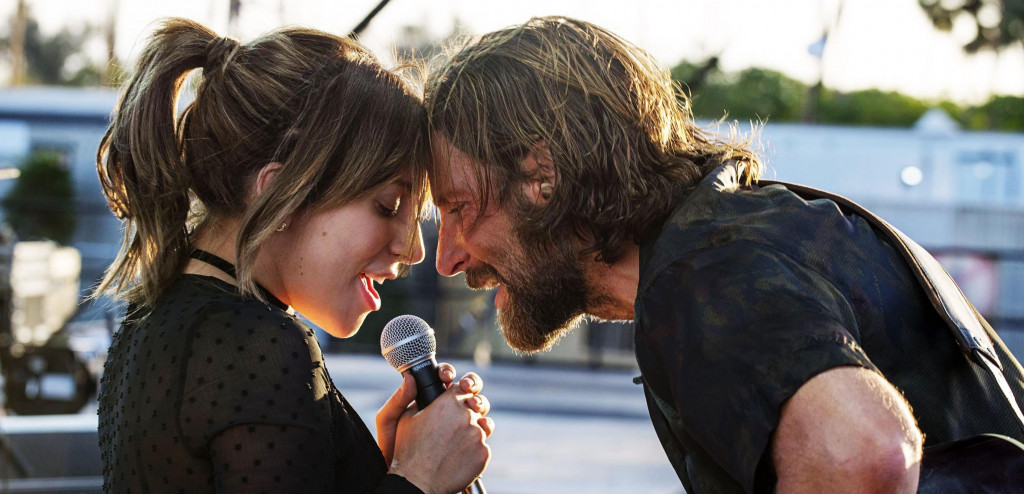 The first thing you will notice about 'A Star is Born' is how hard Cooper has worked on the film. Not only has he acted and directed the film, but he has also written and sung several songs in it. Talk about commitment! Lady Gaga, the star that she is, deservedly got a lot of attention — both inside and outside the film. But the real star of 'A Star is Born' is actually Bradley Cooper. He gives a magnificently subtle performance. That's one hell of an achievement considering he is playing an alcoholic rockstar. He could have easily written himself a number of breakdown and outburst scenes, but he resists that temptation and decides to portray Jackson as a laidback guy dealing with inner demons. It is easily his best performance till date.
Read More: Best Gay Movies of 2018
6. Richard E Grant, Can You Ever Forgive Me?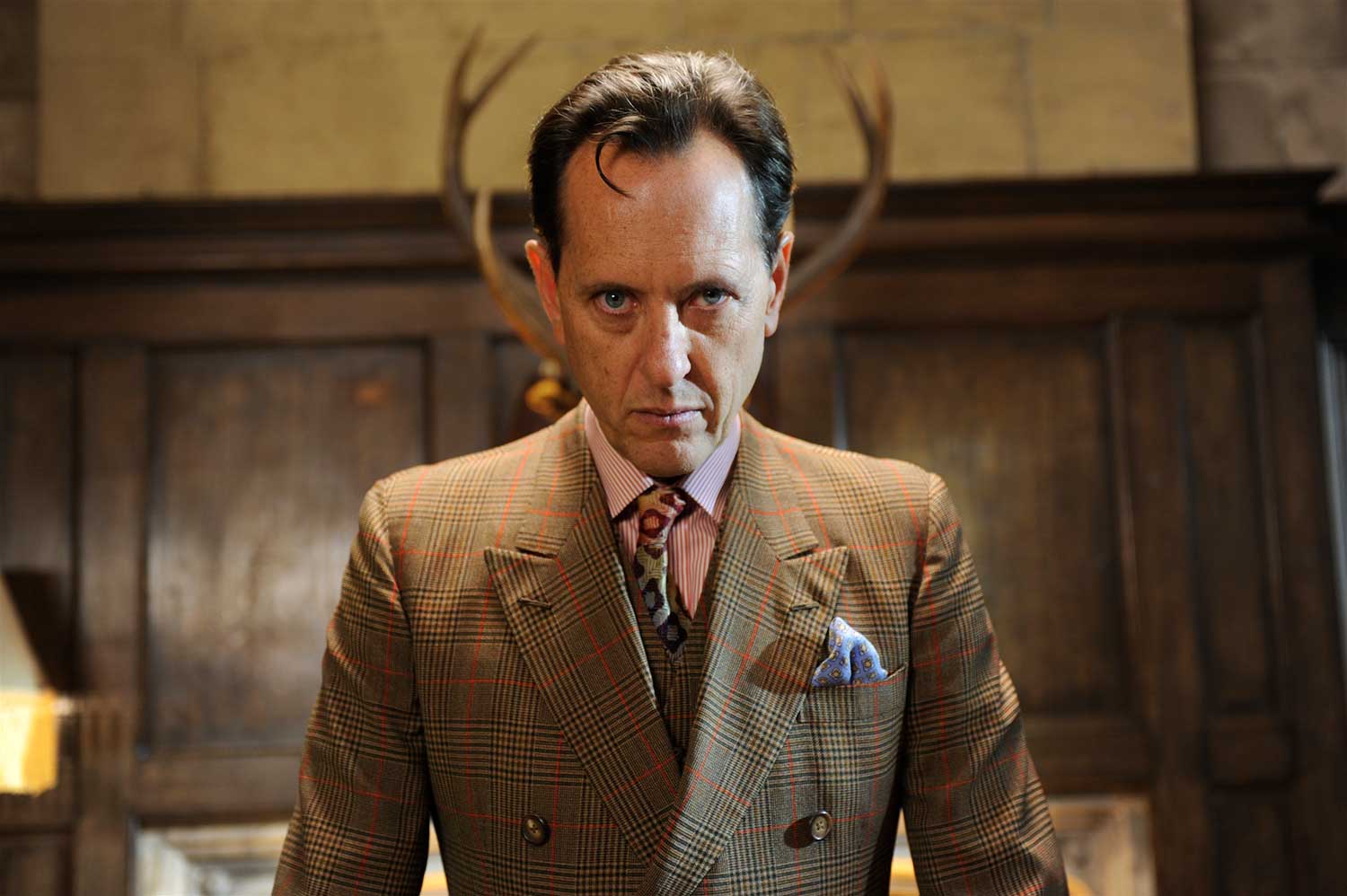 'Can You Ever Forgive Me' will be one of the most talked about movie come the awards season. The biographical drama, helmed by Marielle Heller (The Diary of A Teenage Girl), is based on the life of Lee Israel, a formerly prolific writer, whose struggle to get publishers reduce her to being broke. She forms an unusual partnership with friend Jack Hock and fabricates old letters by literary stalwarts to make a living. Soon, her secret threatens to uncover. Both the lead performances are bound for Oscar glory, the least getting nominated. McCarthy is particularly brilliant, reveling in her first major dramatic turn to great effect. Grant, on the other hand, is allowed to be more free with his role, experimenting and playing with different colors of his character. Grant's slow-burning, passionate performance is located at the perfect juncture between theatrical spectacle and cinematic realism.
Read More: Best Romantic Comedies of 2018
5. Mahershala Ali, Green Book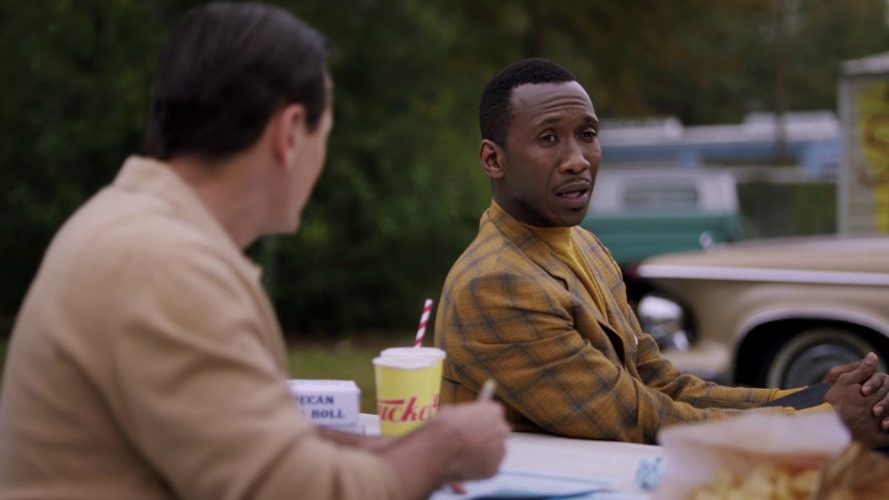 There are films that you like because of their artistic sensibilities. And then, there are films that you like because of their warmth and good-natured vibe. 'Green Book' is a film that belongs to the latter kind. One of the reasons why 'Green Book' works so well is that the two lead actors – Mahershala Ali and Viggo Mortensen — are at the top of their games. The chemistry between both of them is sparkling, to say the least. Mahershala has a less showier role of the two but he shines in a performance that requires him to be graceful and resilient. Don't be surprised if he ends up winning his second Oscar for Best Supporting Actor. If that gives you a pause, let me just say this. He deserves the award more for this than he did for 'Moonlight'.
Read More: Top Grossing Movies of 2018
4. Ryan Gosling, First Man
Ryan Gosling showed his musical talent in 'La La Land'; in 'First Man', he shows he can be good even in a role that is almost silent. As Neil Armstrong, he is calm, confident, stoic, brave and broken. The challenge with portraying a quite, introverted character like Armstrong is that as an actor you have to communicate everything with your eyes — and a little bit with your body language. Gosling knows that very well, and therefore, let's his eyes talk. In space dramas, the focus tends to be more on the technology and adventure. In that sense, 'First Man' is different; it is a human drama first. And in this human space drama, the one star that shines the brightest is Ryan Gosling.
Read More: Best Bollywood Movies of 2018
3. Ethan Hawke, First Reformed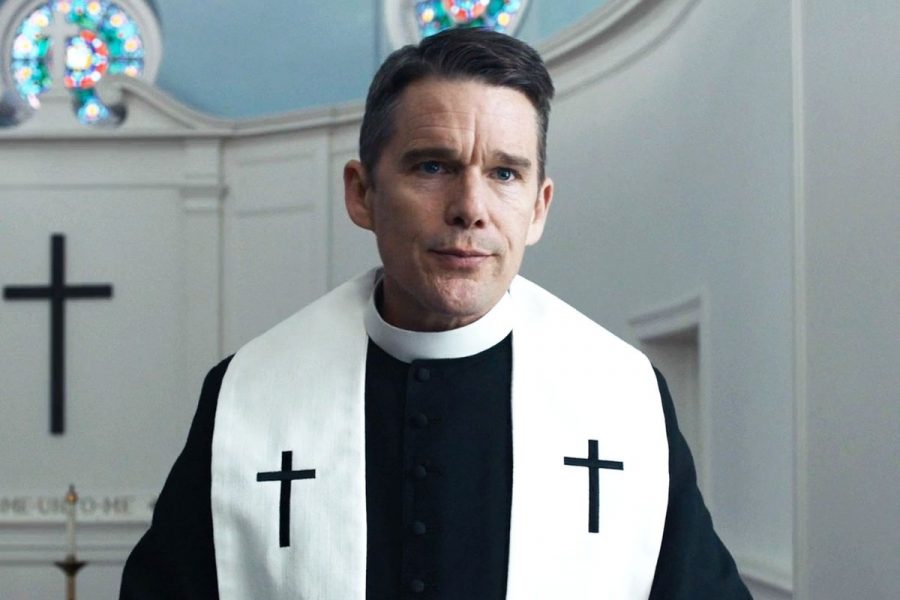 'Firs Reformed' marked Paul Schrader's remarkable turn in a directorial capacity. He borrows his philosophical blend of religious seminality and the essence of solitude from Scorcese's hypnotic masterpiece, 'Taxi Driver'. Schrader paints Hawke's Ernst Toller in a similar fabric as De Niro's Travis Bickle, carving a nervous anxiousness that infuses his narrative. The striking resemblance to Bickle provides an opportunity to examine the two films and characters through a multi-dimensional lens, thus expanding 'First Reformed's discursive permissibility.
Hawke offers a subtle mixture of regret and hope in his earnest portrayal. Hawke emancipates his character's thematic exposition from religious duty and instead shifts the stream of focus on his emotional vulnerabilities and insecurities about his global personality. He becomes Schrader's vessel to drive his vision of creating a claustrophobic and realist simulation of our fast advancing and eroding environment. Overall, Hawke's career-defining performance furthers Schrader's motley of intense character-studies and gives 2018 a riveting cinematic spectacle.
Read More: Best African American Movies of 2018
2. Viggo Mortensen, Green Book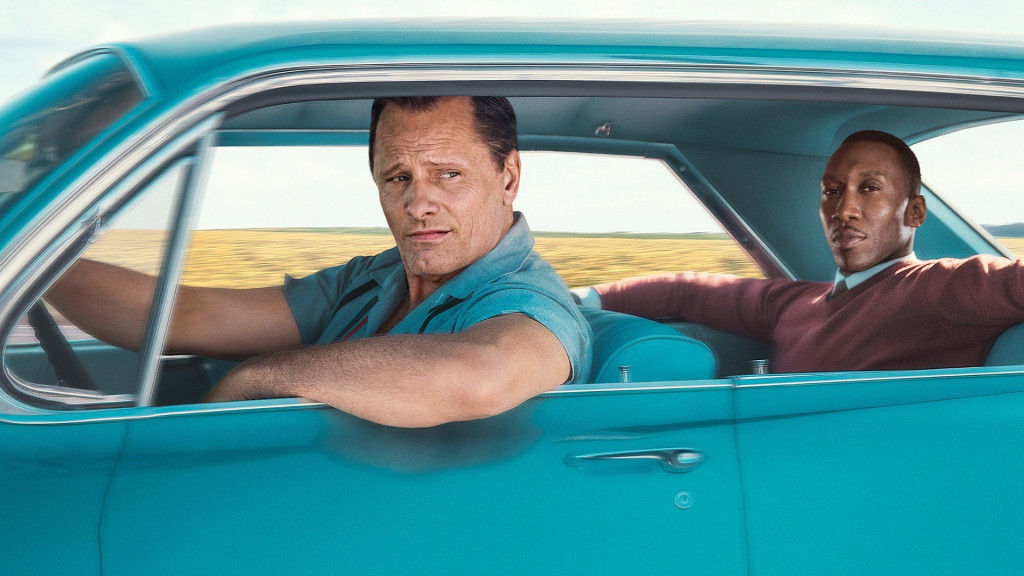 'Green Book' belongs to the best of feel-good cinema. You will come out of the theater with a smile on your face feeling warm and fuzzy. It is a film that evokes laughter and is powerfully moving at the same time. As mentioned above, a major reason why the film works so well is the chemistry between its two lead actors — – Mahershala Ali and Viggo Mortensen. While Ali is brilliant, it is Mortensen who will win your heart in the end. Even though Mortensen has played gangsters and tough guys before, but this has to be his best performance till date. Only an actor of his calibre could have brought required the sensitivity and heart to Tony. He deserves all the awards attention that he is going to get at the end of the year.
Read More: Best Gay Movies of 2018
1. Christian Bale, Vice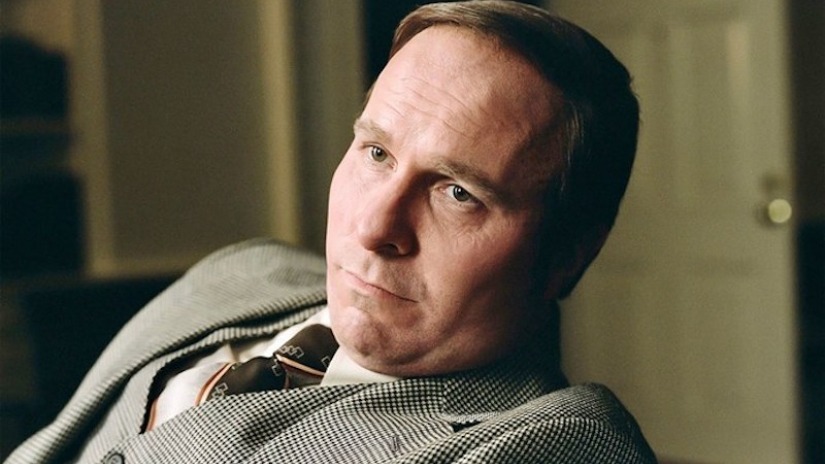 You have to see it to believe it. Christian Bale has done it again. In 'Vice', he doesn't act like Dick Cheney; he becomes Dick Cheney. That's why he is different from other actors. And that's why no actor in recent memory has given so many transformative performance as Christian Bale. Are you listening Daniel Day-Lewis?
Read More: Best War Movies of 2018