There isn't a specific criterion when it comes to defining the thriller genre. It branches out widely, and quite often, is found in collaboration with horror, romance, psychology and action. For the bottom line, the one that creates enough mystery for you to hang on till the end, the one that creates enough suspense for you to bite your nails off, the one that makes you jump every time the protagonist is ready to dive into a dangerous situation, that one is a perfect thriller. While it is difficult to tick off all the points while making such a film, there are a few that manage to raise the bar a bit higher. Following is the list of top thrillers of 2018 that you must watch. The list includes murder mystery thrillers, action thrillers, horror thrillers and romance thrillers.
25. The Equalizer 2 (2018)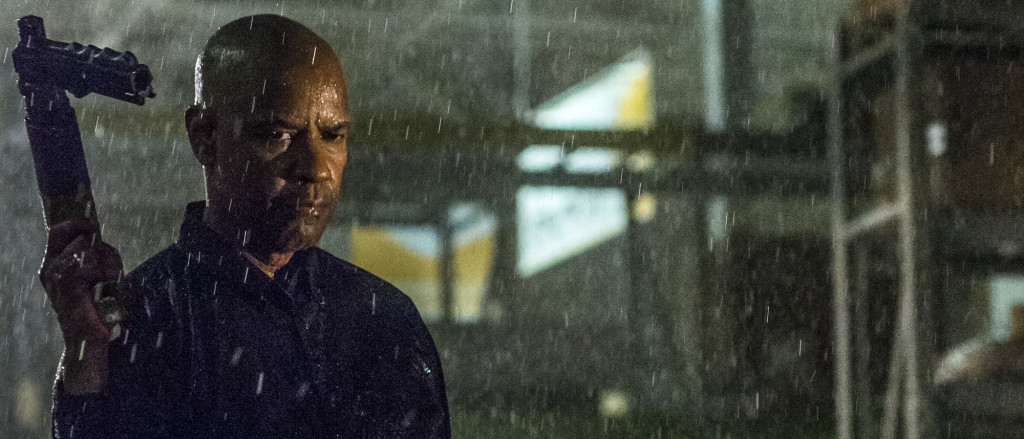 In the sequel to 2014's 'The Equalizer', Denzel Washington returns as Robert McCall, an ex DIA spy living the civilian life, helping people sort out the things that they normally couldn't. He does not hesitate in serving justice when the perpetrators have eluded the judiciary system, and he is highly resourceful if you want to recover something of immense importance. This time, however, he is caught up in a mess that had his best friend killed. He must seek out the people behind her death, and reveal their identity in front of everyone.
Read More: Best War Movies of 2018
24. Hunter Killer (2018)
When an American submarine vanishes while following a Russian one, Commander Joe Glass and his crew are sent to investigate its disappearance and find out its whereabouts. What Joe Glass doesn't know is that a bigger conspiracy is at play here and if he doesn't rescue the right people in a short time, the whole world order might come to an end. Based on the book named 'Firing Point' by Don Keith and George Wallace, this film follows the efforts of Glass, played by Gerard Butler, and his team in a thrilling quest for restoring balance.
23. The Commuter (2018)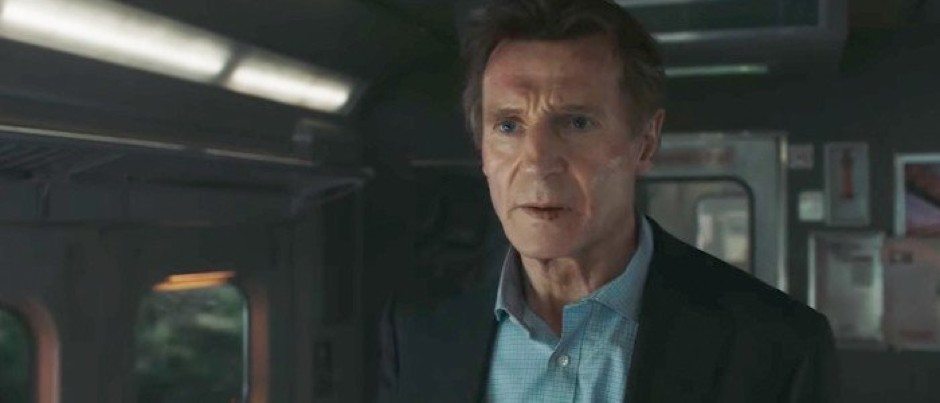 Ever since Liam Neeson did 'Taken', his filmography has been filled with action movies that often put him in an enclosed space where he has to run against time to prevent a horrible tragedy from happening. 'The Commuter' is another entry in that list. In this film, Neeson played the role of Michael MacCauley, an ex-cop who now works as an insurance salesman. Daily, he takes the same train, back and forth from work. One day, he meets a woman who tells him that she will pay him a hefty amount if he succeeds in identifying an unknown person travelling on the same train. Sensing the woman and the job as dangerous, Michael tries to get out of it. But, when the life of his family and that of other people on the train is threatened, he has to get it done, at all costs.
Read More: Best Gay Movies of 2018
22. Den of Thieves (2018)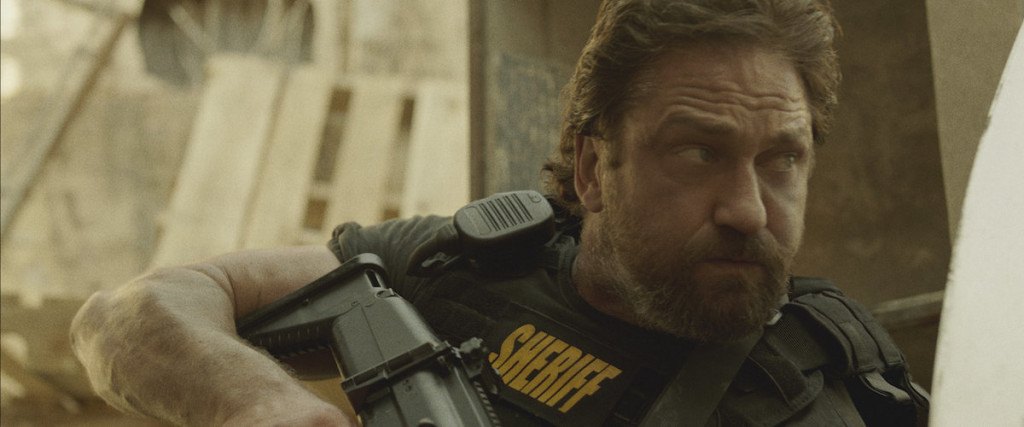 Heist movies have always been a source of thrill, where a crew plans to execute an elaborate plan to rob a high-end facility. The excitement is enhanced when the cops are just a step behind the robbers, ready to catch them when they make a mistake. In 'Den of Thieves', Detective Nick O'Brien is actually one step ahead of a crew that is planning to rob the Federal Reserve of 30 million dollars. He has been keeping an eye on their activities for some time, now. When he gets hold of a person who might have been involved with the crew in their previous heists, he finds out about their next job. This time he is ready to catch them red-handed.
21. The House That Jack Built (2018)
Directed by Lars von Trier (of films like 'Antichrist' and 'Dancer in the Dark'), this film stars Matt Dillon as Jack, a vicious serial killer. Jack has spent his life as an architect by the day and murderer by the night. While his day job did not turn out to be too successful, he did make a career out of his hobby. Following his story over a span of twelve years, we see the events from the perspective of Jack who describes his work as nothing short of an art. His quest is to create the perfect masterpiece before the police catch up with him. Darkly sardonic, 'The House That Jack Built' is also a philosophical depiction of a twisted mind.
Read More: Best African American Movies of 2018
20. Bad Times at the El Royale (2018)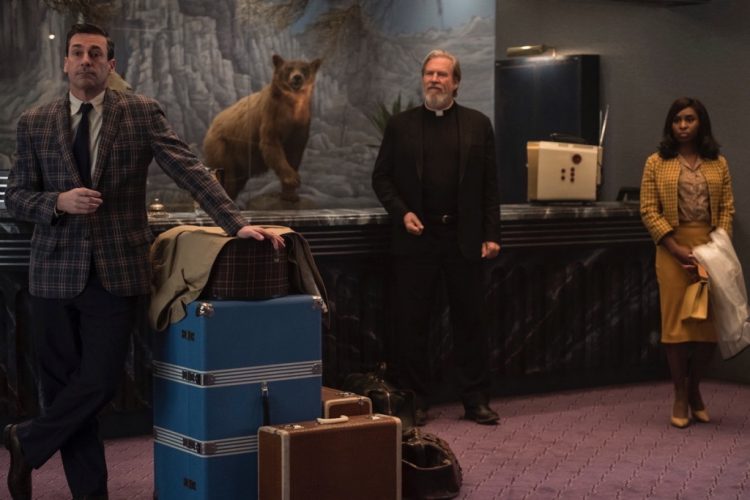 The year is 1969 and the location is a mysterious hotel called El Royale. Seven strangers check into the hotel, each one carrying a secret and a mission of their own, and the conflict of interest arises when they stumble upon each other's mystery. One of them is a Catholic priest who is trying to dig out a secret from his past life so that he can move on in his one. A struggling singer is in search of something that will elevate her career. Laramie Sullivan is a salesman who is looking for a secret that the hotel hides. And Emily Summerspring is there to get back something that will be soon lost to her. Miles Miller is the only employee left in the hotel. Unbeknownst to them, there is one more person left to check into the hotel, the one who will bring chaos.
19. Red Sparrow (2018)
Jennifer Lawrence is one of the most bankable stars in Hollywood, and over the years, she has worked in a wide range of films that have tested her acting skills time and again. In 'Red Sparrow' she plays the role of Dominika Egorova, a Russian prima ballerina whose career is destroyed after a horrendous accident that breaks the bones in her leg. Easily replaced by someone else, Dominika doesn't take well to the revelation that her career was intentionally destroyed. When she brutally beats the perpetrators and is charged with assault, her uncle, who works in Russian Intelligence, helps her to wash her hands off it and in return, demands her to become an operative herself. As Dominika learns the tricks of the trade, she becomes entangled in a dangerous circle of distrust.
Read More: Best Indie Movies of 2018
18. The Angel (2018)
Based on the book 'The Angel: The Egyptian Spy Who Saved Israel' by Uri Bar-Joseph, this film takes into account the real events that prevented the horrible fate of a number of people. It shows the story of Ashraf Marwan, the son-in-law of Egypt's President in the 60s. He offered his espionage services to the Israeli Secret Service, the Mossad, providing them with vital information about the discussions that took place in the secret meetings of the Egyptian government.
17. Game Night (2018)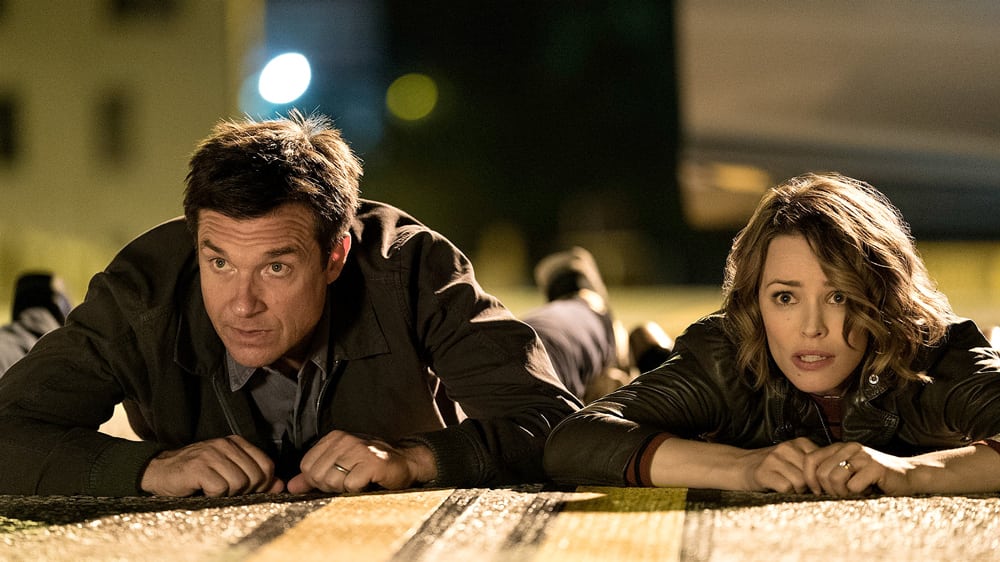 Max would be satisfied with his life if it wasn't for his overachieving brother, Brooks. Jealous of his brother's riches, Max's life is becoming strained due to which he is having trouble conceiving with his wife. In order to bring him some reprieve, the couple attends game nights with their friends. One time, Brooks decides to host a game night and tells his guests that a crime will take place which they will have to solve. The winner would get his brand-new Corvette. Just as everyone is done understanding the rules, two men break into the house and kidnap Brooks. They all get ready to solve the crime, not knowing that it is not staged anymore.
Read More: Best Romantic Comedies of 2018
16. A Quiet Place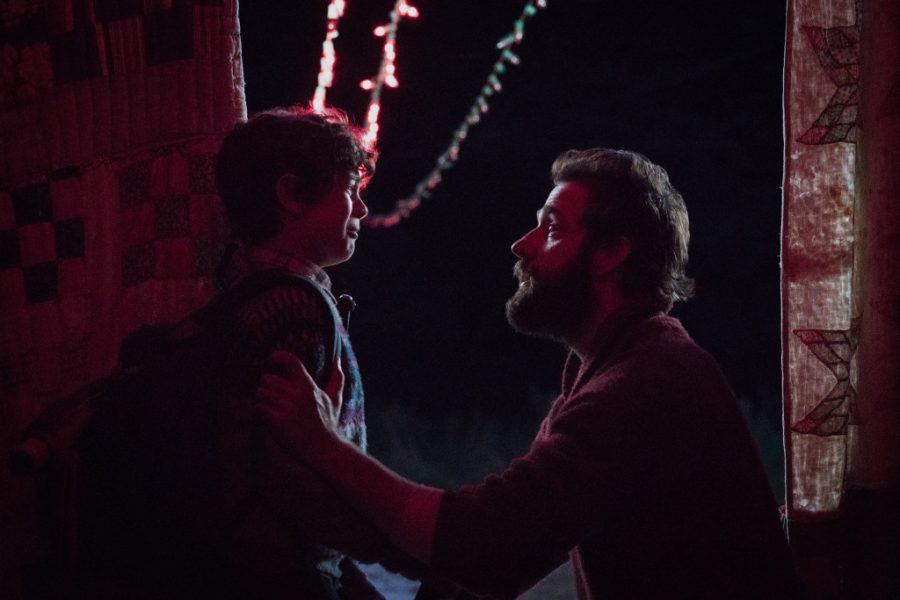 We are in 2020, the apocalypse has dawned on the world, and Earth is infested with strange creatures. You cannot make a sound, lest you will be eaten alive, evidently, most humans have already been eaten alive; the only family that has survived is the one we follow in this 'one-of-its-kind 'film, A Quiet Place. Delectably pulpy in its cheap thrills and smartly observant in its insights into survival and bondage, 'A Quiet Place' is focused, but never possesses the ambition to be greater than the sum of its parts. A remarkable debut by John Krasinski who has a long and glorious future ahead of him.
15. Sicario: Day of the Soldado (2018)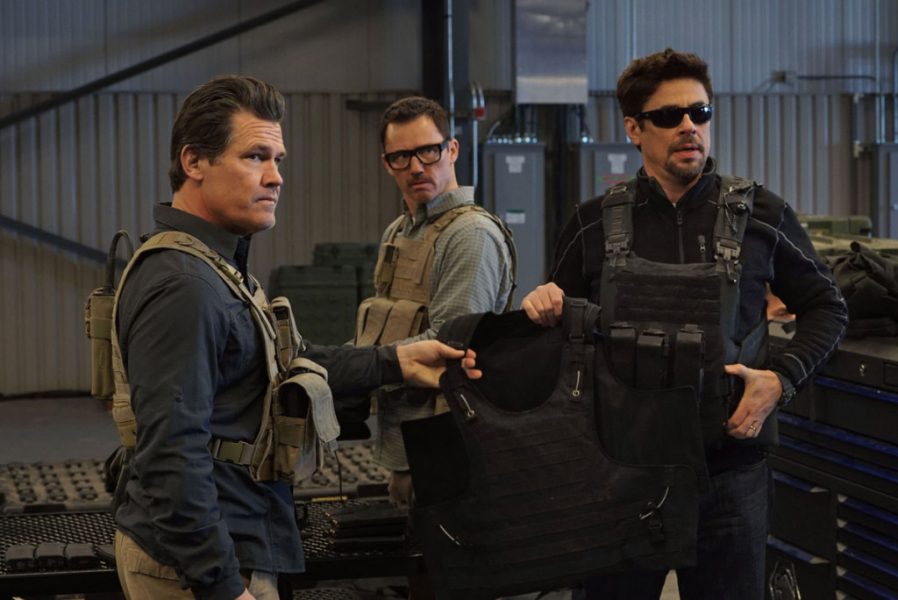 Dennis Villeneuve's 'Sicario' was one of the best films of 2015. A sequel to it was released this year, with Benicio del Toro and Josh Brolin reprising their roles as black operative Alejandro Gillick and CIA agent Matt Graver, respectively. The story begins with a suicide bombing in a grocery store which the government calculates as an act of terrorism from foreign sources. Their needle rests on the Mexican drug cartels who are suspected of covertly transporting terrorists into the States. In order to make a fatal blow to the cartels, the CIA launches a secret operation under the direction of Matt Graver. Graver employs Gillick to help him start a war between the cartels so that they can finish each other off by themselves. The plan is set into motion but a couple of things go wrong, and Graver and Gillick are forced to question their own morals.
Read More: Best Actors of 2018
14. Alpha (2018)
Survival has always been one of the important characteristics of humans. Right from our evolution, thousands of years ago, to the present time, we see the acts and hear the stories of different people surviving in the harshest of circumstances due to their indomitable will. This story is set twenty-one thousand years ago when the humans still lived as hunter-gatherers. The leader of a tribe decides that it is time for his young son to join him, and his group, on a hunting mission. Animal attacks and natural phenomenon pose dangers on their journey and the young boy is separated from the group. Believing that he must have died, the group leaves for home without him. But the boy survives and forges a friendship that will save his life, time and again.
13. A Simple Favour (2018)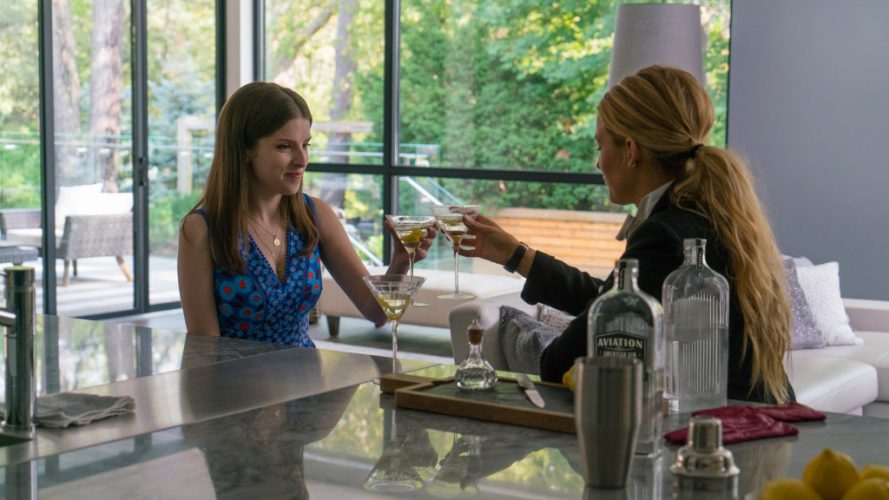 Starring Anna Kendrick and Blake Lively, this film tells the story of a woman whose life is upturned after her best friend goes missing. Stephanie is a single mother who runs a vlog. She befriends Emily as both of their sons attend the same school. The bond of their friendship strengthens by the day and they share their secrets with each other. One day, Emily leaves her son with Stephanie, telling her that she is going out of town. When, after a few days, Emily does not return, Stephanie decides to find out what happened to her. Her investigation leads her to Emily's dark past.
Read More: Best Reviewed Movies of 2018
12. Madeline's Madeline (2018)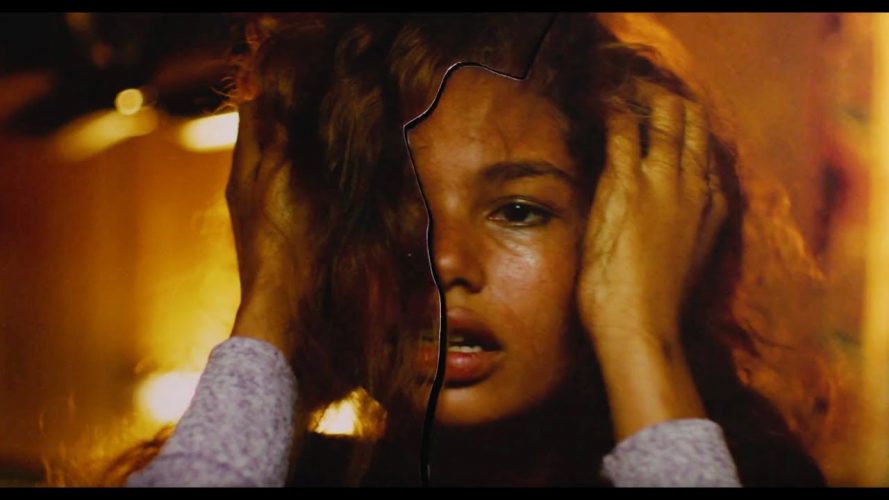 The profession of acting can be quite troublesome, at times. In order to portray various roles, the actors are compelled to tap into their own emotions and situations which can be a highly exhausting thing to do. Madeline faces a similar tussle in her mind when she joins a theatre troupe. In order to enhance her performance, the director asks her to use her relationship with her mother and add its emotions to her act. But it is a difficult thing for Madeline as her history with her mother is not ideal. Things become more messed up when the line between stage and reality blurs for her.
11. Destroyer (2018)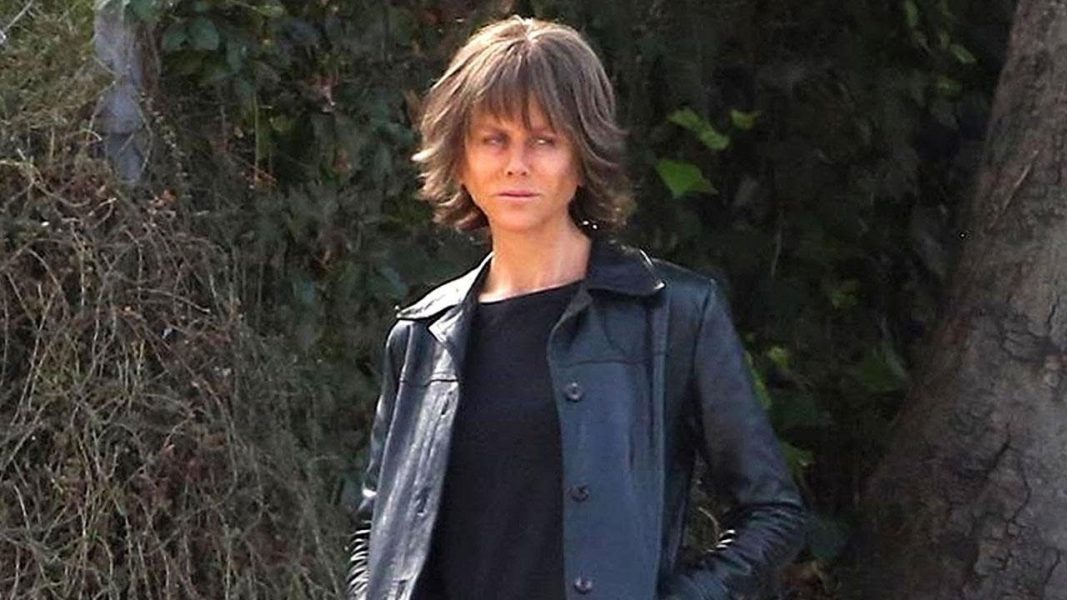 As a young cop, Erin Bell had worked undercover with a gang in California. Things soon got out of hand, and her mission ended in a drastic way. The effects of these events had left an unhealable wound on Erin, and she spends the rest of her life tending to these scars. But, all the suppression of past memories goes to waste when, years later, the leader of that same gang comes back to reclaim his former glory. Now, Erin has another chance to make things right and this time, there is no stopping her, at any cost. She has to find her way back into the gang, and relive the past to change the outcome.
Read More: Best R-Rated Movies of 2018
10. You Were Never Really Here (2018)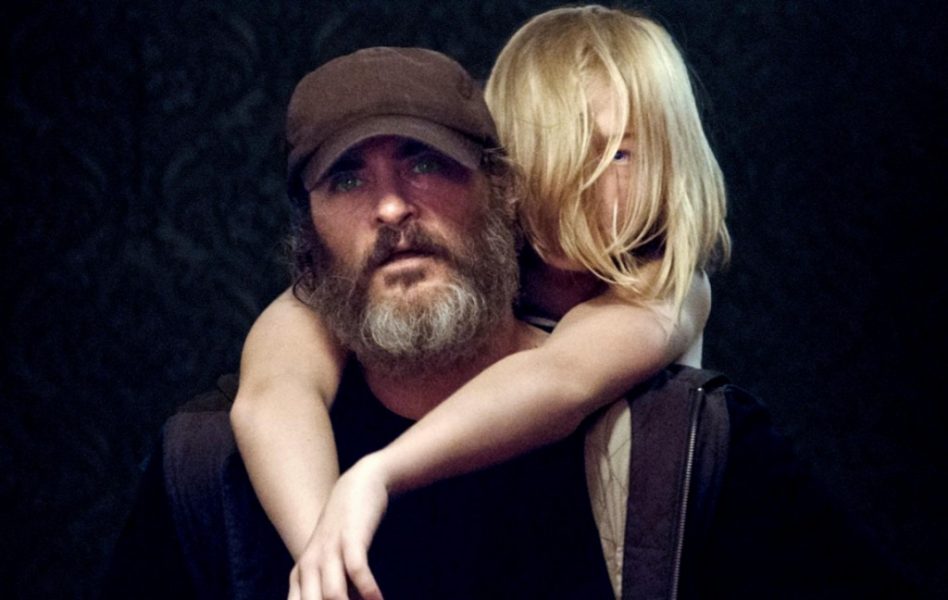 Lynn Ramsey's once again creates a story that exhilarates and haunts, claustrophobically diluting the boundaries between reality and human imagination. Grief, guilt, regret and hurt color the impeccably moody and atmospheric visuals of this broken, bloody masterpiece, by turns moving and stumbling alongside its thundering score in perfect rhythm. Chalking it up as a barn-burner for the ages. Joaquin Phoenix delivers a resonating performance that will forever evoke envy in any actor that inhabits a similar character.
9. Everybody Knows (2018)
'Everybody Knows' follows Laura (Penélope Cruz) who travels from Argentina to her small hometown in Spain for her sister's wedding, bringing her two children along for the occasion. Amid the joyful reunion and festivities, her eldest daughter is kidnapped. As the family frantically tries to locate her whereabouts, past secrets and grudges start rearing their ugly head.
'Everybody Knows' is everything that you have come to expect out of a Farhadi film. A story that starts with a troubled family at its centre – a familiar territory for Farhadi – and then evolves into a gripping suspense drama where slowly one by one the deeply buried secrets reveal themselves. The opening moments of the film are particularly impressive, where we are introduced to the family and the place. The wedding celebrations are shot in close-ups to create an immersive effect. And even though, the celebrations are loud and fun-filled, Farhadi also manages to create a sense of impending doom. As the tension mounts and skeletons buried in the closet come out, you brace yourself for an explosive finale.
Read More: Best True Story Movies of 2018
8. The Tale (2018)
'The Tale' revolves around the story of Jennifer, a successful and respected filmmaker, and professor. She unexpectedly receives a call from her mother, Nettie, alarming her about an essay she penned as a 13-year old that divulges sensational details about her "relationship with older men". She revisits her home to investigate and confronts her traumatic past and a suppressed world that shocks and enthralls. 'The Tale' is far too messy and complicated and wrapped up in insidious secrecy and a great deal of hurt to discuss flippantly. So how refreshing to finally see a film that understands- that is this clear, tender and respectful, and it's all because it comes from a true voice, it's the filmmaker's own story and I am positively ecstatic that she got to tell it.
7. First Reformed (2018)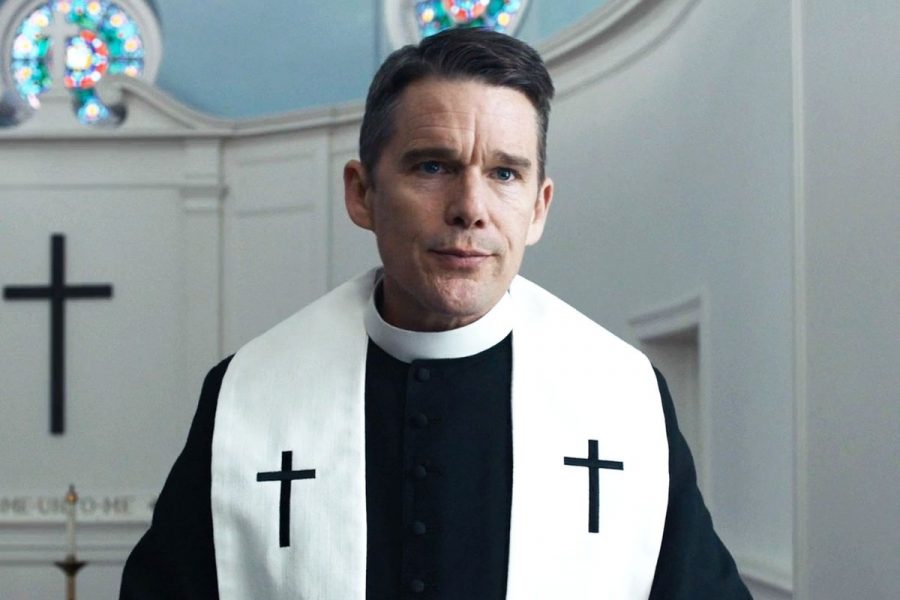 Starring Ethan Hawke in the leading role, 'First Reformed' tells the story of a pastor who is struggling with maintaining the presence of followers in his church. He comes across a pregnant woman who asks for his help regarding the suicidal behaviour of her husband who is a radical environmentalist. After a troublesome encounter with her husband, the pastor is forced to recalculate his own belief system and wonders whether the husband's faith is in a righteous place Afterall.
Read More: Best Horror Movies of 2018
6. Searching (2018)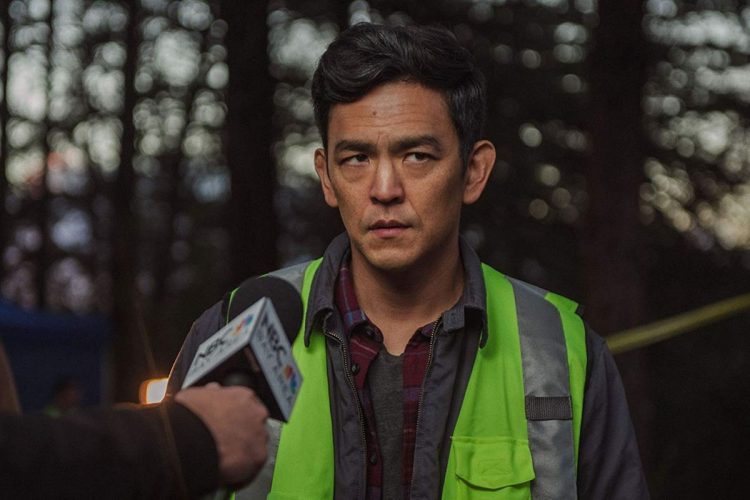 Ever since David had lost his wife to lymphoma, his relationship with his daughter, Margot, had become strained. He tried to connect to her, but the teenager seemed immersed in her own world which was becoming increasingly digital day by day. One evening, Margot leaves her house to attend a study-group but does not return. David and the police start searching for her, and in their quest, David discovers how little he knew about his daughter's life. Wondering whether she is alive or dead, David unfailingly unturns every stone, using her daughter's online activity to trace her last steps and figure out what happened to her.
5. Calibre (2018)
Marcus and Vaughn's friendship goes back a long time. Vaughn's fiancée is pregnant and seeing that they might not be able to hang out as much after his responsibilities increase, Marcus decided to take Vaughn on a holiday. He organizes a hunting trip and they set out for a village in a remote location. They mingle with the people of the village at a local bar but they can sense that something is not quite right. The next morning, they prepare for their day trip, but the mood is ruined when Vaughn sees that Marcus is under the influence of drugs that he must have consumed last night. Setting aside their differences, they continue on their trip. Things take a horrible turn when Marcus shoots a little boy in place of an animal and they are chased by the whole village to make them pay for it.
Read More: Best Superhero Movies of 2018
4. Border (2018)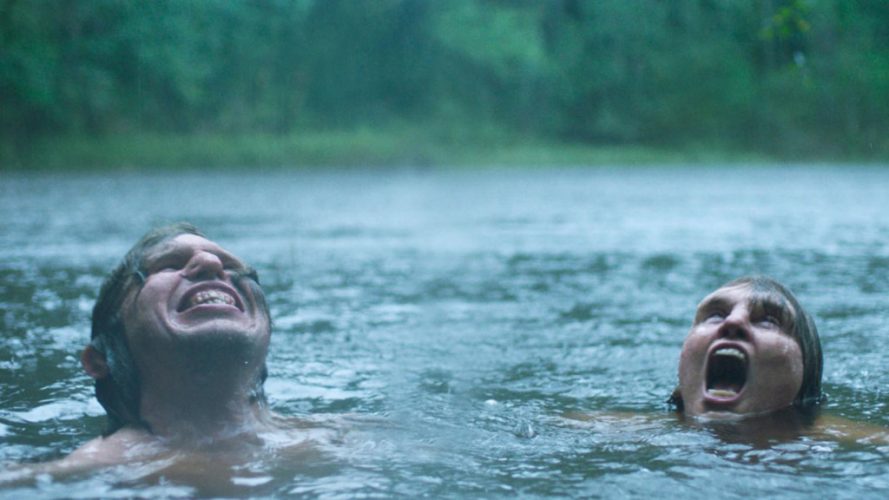 The official entry from Sweden to the 91st Academy Awards, 'Border' is based on the short story of the same name by Ajvide Lindqvist. The protagonist of this story is Tina. She has a strange ability to sniff out people's crime. Whether you have killed someone or stolen something, she will sniff out your guilt and identify your crime. But all her abilities become useless when she meets Vore. The police suspect him of being indulged, if not completely then partially, in a heinous crime, but Tina can't smell anything on him. This intrigues her and she forges a bond with her that makes her realise her true identity.
3. The Guilty (2018)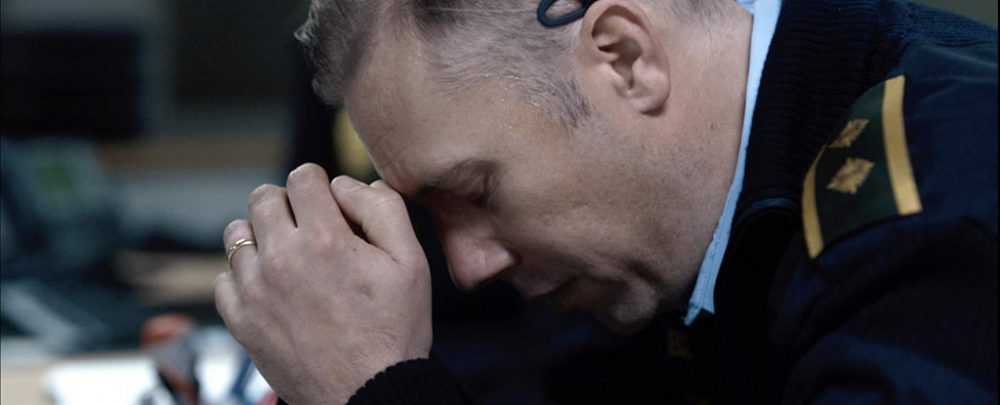 Asger Holm is a police officer who has been assigned telephone duty for some time. His day begins with calls from troubled people who he is able to help. But the day takes a drastic turn when he receives a call from a woman who appears to be caught up in a hostage situation. Holm immediately calls dispatch to help the woman, but there is only so much he can do without proper information. As he races against time to figure out the woman's identity and help her, his mind is opened to the personal things that have been bothering him for a while. Solidly packed with thrilling pace, this film is the official Danish entry for Best Foreign Film in the upcoming Academy Awards.
Read More: Best Action Movies of 2018
2. Widows (2018)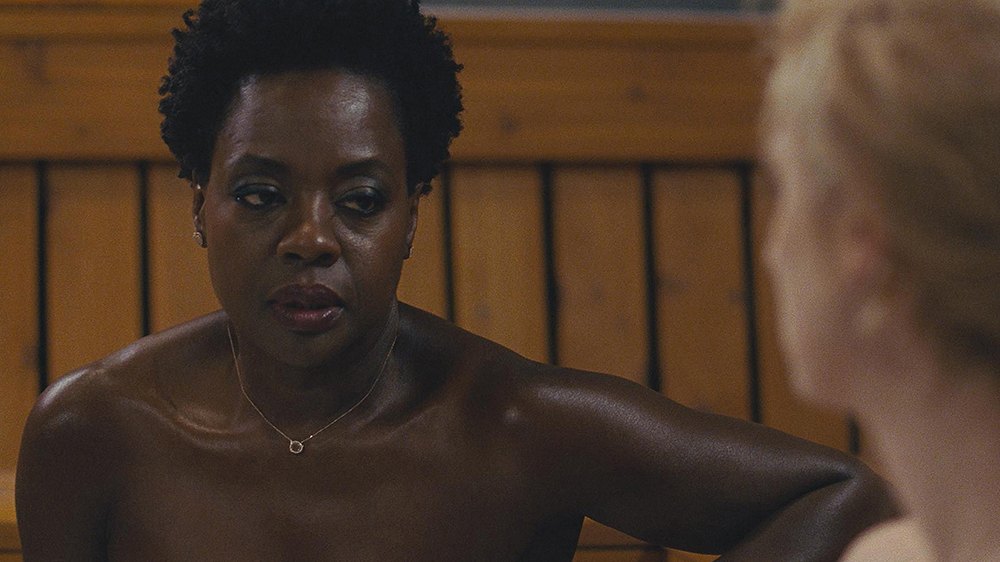 Based on the 1983 series of the same name, this film tells the story of a group of women whose husbands are killed in a botched heist. The man from whom they had stolen the money threatens Veronica, whose husband was the planner and the head of the thieving crew, to bring his money back to him. Through her husband's notes, Veronica discovers that he had been planning another, bigger heist. Seeing it as the only way out of her problem, she decides to go ahead with the plan. She recruits two other widows whose husbands belonged to her husband's crew. In their elaborate scheme, they have to take every step cautiously if they don't want to end up like their husbands. With the star cast of actors like Viola Davis, Colin Farrell, and Elizabeth Debicki, this film's screenplay was co-written by Gillian Flynn, the writer of bestselling books like 'Gone Girl' and 'Sharp Objects'.
Read More: Best Heist Movies of 2018
1. Burning (2018)
'Burning' is not your typical run-of-the-mill thriller drama. It is one of those films that slowly but surely lures you into a slow-burning character study that ultimately rewards your patience — and in the process subverts many of your expectations. Korean cinema is clearly in its golden age. When you see 'Burning', you realize why. With bold storytelling and subtle but brave themes, 'Burning' epitomizes everything that is good with Korean cinema. The film paints vivid portraits of three distinct characters and inspires sympathy with an intriguing protagonist only to shatter everything you had assumed about each of the characters. Burning's haunting ending leaves you with an everlasting impact that's impossible to forget. 'Burning' is like a convoluted piece of puzzle with no easy answers.
Read More: Best Korean Movies of 2018