The fastest growing cinema, in terms of commercial success and critical appreciation, is indubitably Korean. After decades of not having a cinematic pioneer, the industry is gradually growing from strength to strength. There have been enough samples in the newest century of Korean cinema's high appeal to audiences. From movies like 'Oldboy' and 'Memories of Murder', to 'The Handmaiden' and 'The Wailing', Korean films have matched other contemporary cinema toe to toe. In fact, Na Hong jin's 2016 'The Wailing' prompted Jada Yuan of Vulture to say that Korean cinema is "operating on a level that makes most American cinema seem clunky and unimaginative".
2018 was no different and saw valuable additions to the growing list of Korean cinematic masterpieces. 'Burning' took everyone by surprise and emerged as one of the best movies of the year. Here's the list of top Korean movies released in 2018. The list includes Korean thriller movies, Korean romantic movies and Korean horror movies.
26. Grass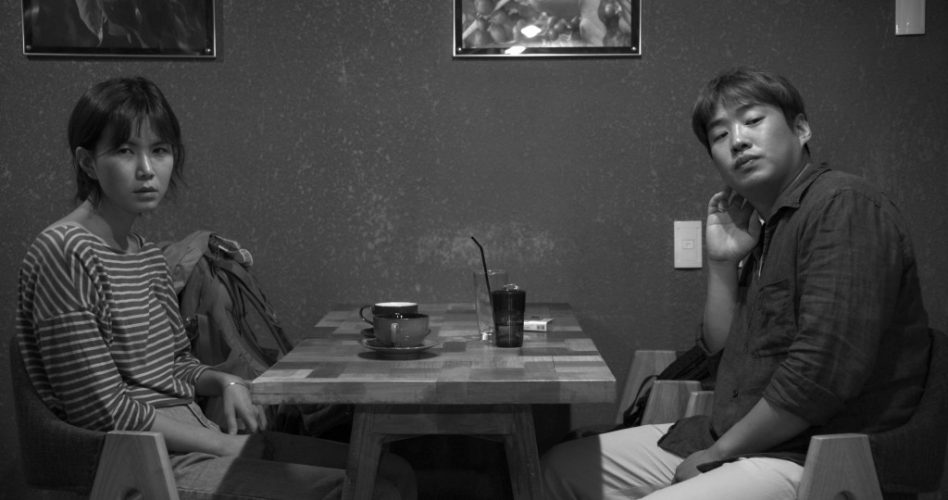 There are stories everywhere. No matter how uninteresting the world seems around us, unbeknownst to us, there is something happening in everyone's life. If only we could have a peek in, just to see how everyone's life is cosmically related to another's. Areum, the protagonist of this story doesn't have a cosmic revelation but she does get to have a look inside. She is a regular customer in a café and seeks inspiration for her writing. One day, she overhears people talking and realises that she doesn't need to go anywhere else to get stories. They are right here, within the small café. So, she comes equipped next time, with a MacBook in her hand and eavesdropping the others in the other booth.
25. What A Man Wants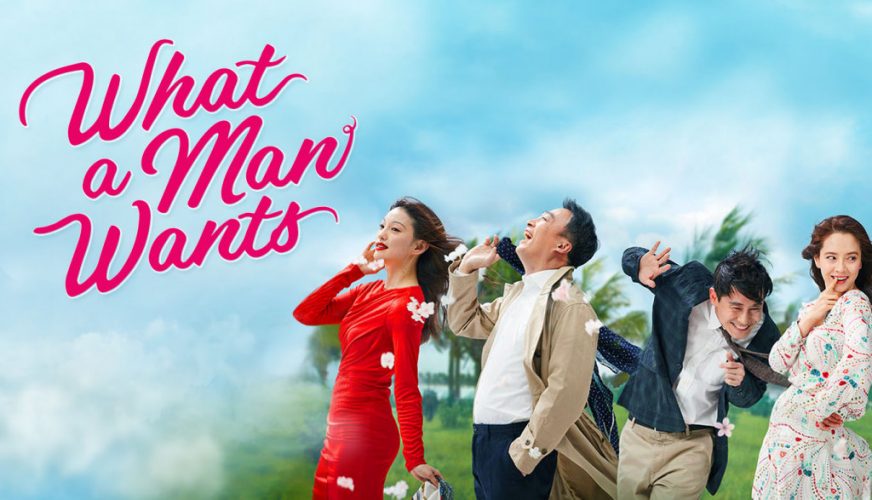 Seok-Geun might have a bunch of affairs but that doesn't mean that he doesn't love his wife. There are just some things that can't be helped. Also, his affairs aren't creating any hindrance in his marriage. In fact, he thinks that it is the reason behind his successful marriage. As good as Seok's life is, the exact opposite is the case for his brother-in-law. Bong-soo is married to Seok-Geun's sister and couldn't have been any more miserable. He is forced to work in the restaurant which his wife runs, not because of any profit but because of a handsome man who she doesn't want to let go of. A complex circle of romance develops when a beautiful woman enters their lives.
24. Miss Baek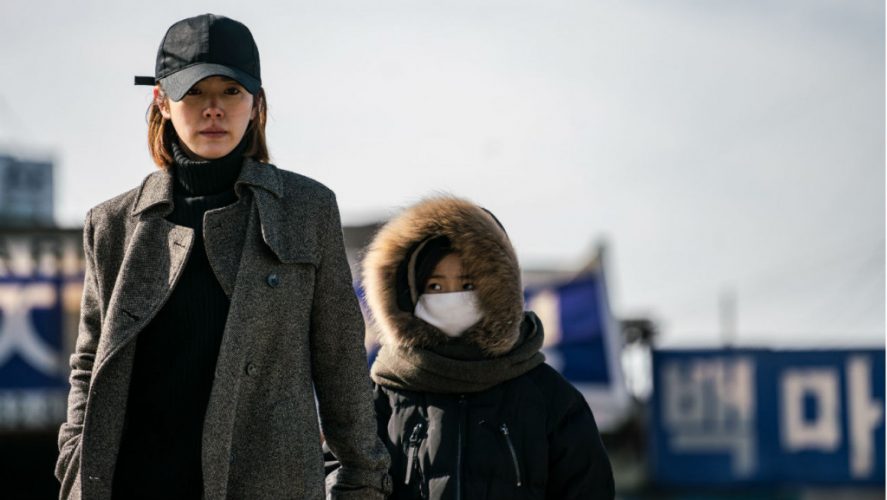 Everyone has a past, some much darker than others. People try hard to leave the past in the past and start fresh, but the past follows them like a shadow, something that can only be shaken off when you are back into the darkness. Baek Sang-A has a similar problem. She is an ex-convict and has been trying to have a fresh start in life. But it is affecting her present life more intensely than she had imagined. She fears that opening up to others will only cause her more problems until she meets Kim. Kim is a little girl who's suffering causes Baek to do everything in her power to save her.
23. On Your Wedding Day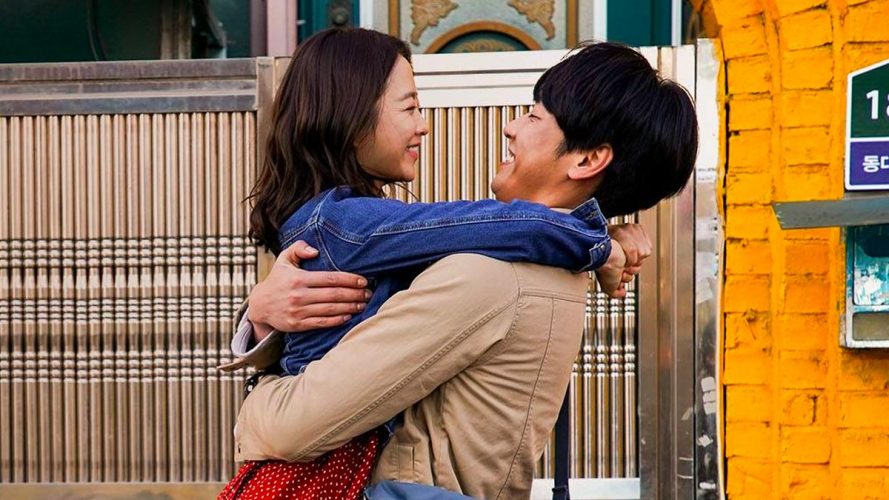 It takes a lot of time to build a strong relationship. Many a time, people don't even realise that they are the one for each other until something monumental happens in their lives, especially when one of them is about to end up with someone else. And, sometimes, one of them struggles to express their feelings, fearing that the other one might reject them. Such is the case of Woo-Yeon and Seung-Hee. The first time Woo sees Seung, he falls in love with her. But he has to keep his feelings to himself because Seung doesn't seem interested in him. Sometime later, they part. But, a few years later, they find their paths cross one more time. Will Woo finally admit his feelings or let this opportunity pass?
22. Eyelids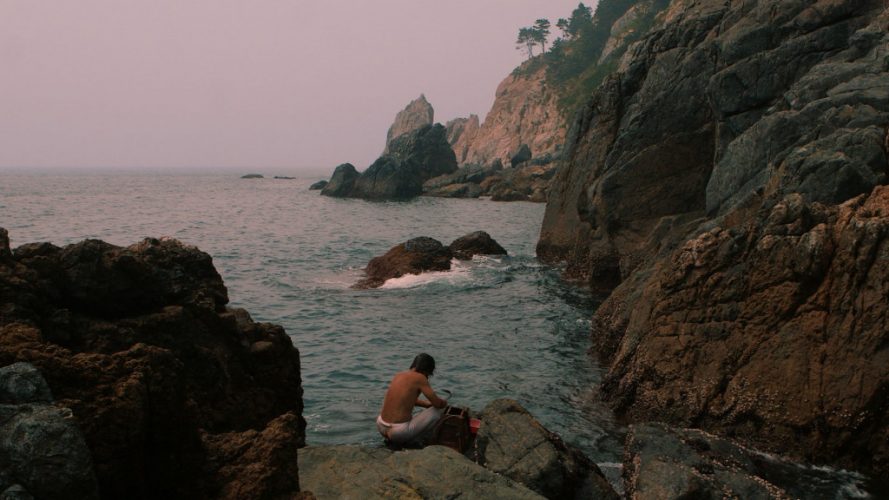 Everyone in this world has, at some point in their lives, wondered about the aftermath of death. What happens to us? Where do we go from there? The director of his film was appalled by the tragedy of the Sewol Ferry accident and wanted to write something like a dedication for the people who lost their lives in it. And this is where 'Eyelids' came from. It tells the story of an old monk who lives alone on an island called Mireuk Island. This is the last stop for a departing soul and the monk feeds them rice cakes before wishing them adieu.
21. Microhabitat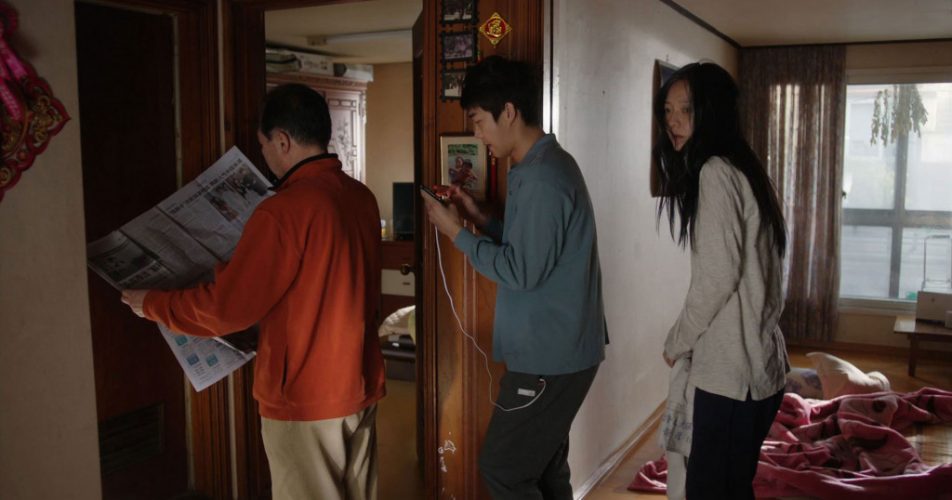 Addiction to anything is a dangerous game. And Mi-So has not one, but three addictions. Three things define her life and she will never let go of any single one of them. The first one is cigarettes. One could count it as a simple pleasure of life, but for a chain smoker like Mi-So, the pleasure runs deeper. Then there is her alcoholism that she just doesn't give up. On top of that, she has a boyfriend whom she loves dearly and counts as one of the essential things in her life. When the prices of cigarettes go up, Mi-So has to leave something. What would it be?
20. Wretches
Power is a dangerous thing if it comes into the hands of a vicious person. Yang-Hoon takes the mantle of the most powerful student in his school after his predecessor ingests a pesticide and falls ill. Turns out, Yang-Hoon is worse and uses his position to terrorise everyone. One day, he sees a girl on whom he develops a crush. He tries to find ways to get to her but she doesn't seem interested in him because of his cruel behaviour. Will Yang-Hoon change his ways to win the heart of the girl, or will he take a step further and find other ways to get to her? Someone will get hurt in this process.
19. The Vanished
The owner of a successful conglomerate passes away, but things get weirder when her dead body goes missing. Detective Jung-Sik is assigned to the case, and he quickly finds himself invested in the death of the woman. He does some digging about her husband and discovers that he had been indulged in an affair prior to his wife's death. More and more evidence emerged that pointed the detective towards the husband, leading him to believe that the death of the woman was no accident, but a planned murder. But, if everything had gone as planned, why would the husband steal the body? Was it really the husband, or was it someone else?
18. Psychokinesis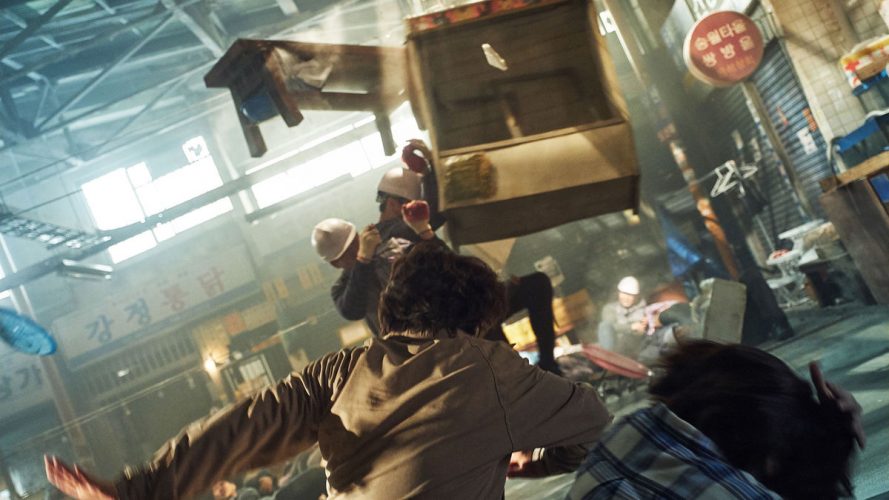 From the director of 'Train to Busan' comes the first South Korean superhero film. It tells the story of a man who receives the news of his wife's death and is invited for the funeral by his estranged daughter. Once there, he discovers that a construction company is trying to take away the land where the house of his daughter and her neighbours stands. Everyone laments about the fact that they can't fight this evil but successful company. But there is a secret that this man is hiding. Once, he drank water from a mountain spring whose water was affected by a meteor that had hit the Earth. Since then, he has developed superpowers.
17. In Between Seasons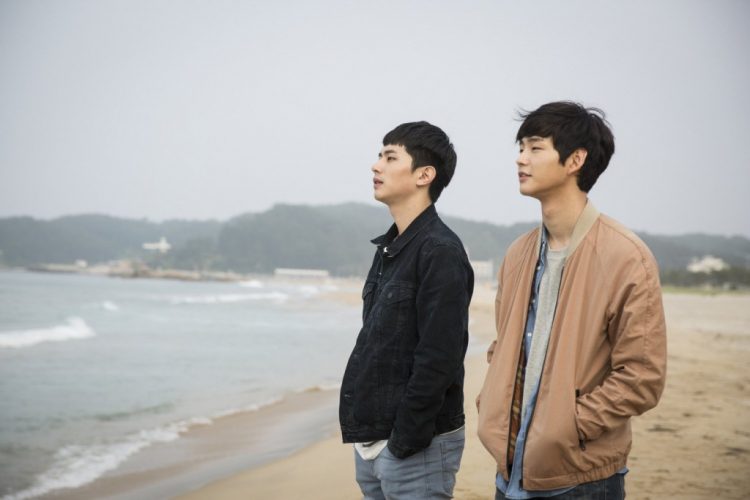 Soo-Hyun and Yong-Joon had been friends since childhood. Or at least, that's what Soo-Hyun's mother thought. Her son had been a good kid, he was good at school and after that, he served in the army. He went on a road trip with his friend but an accident happened on the way which rendered Soo-Hyun into a coma. His mother blames Yong-Joon for all this and tells him to stay away from his son. But, how can Yong-Joon stay away when he is in love with Soo-Hyun? The secret finally comes to light and Soo-Hyun's mother is taken aback by this revelation.
16. Little Forest
Three friends had set out in life with the hopes of chasing their dreams. Every one of them had a different idea of an ideal life, and not everyone got to accomplish it. One of them got disillusioned by her dream of living in a big city and decided to give up on it and return home to take a step back and think again about what she really wanted in her life. One of the other friends had done a similar thing and returned home. The third one never left, believing that all they needed was right there in their town and that what you are looking for, you will find close to home.
15. Gonjiam: Haunted Asylum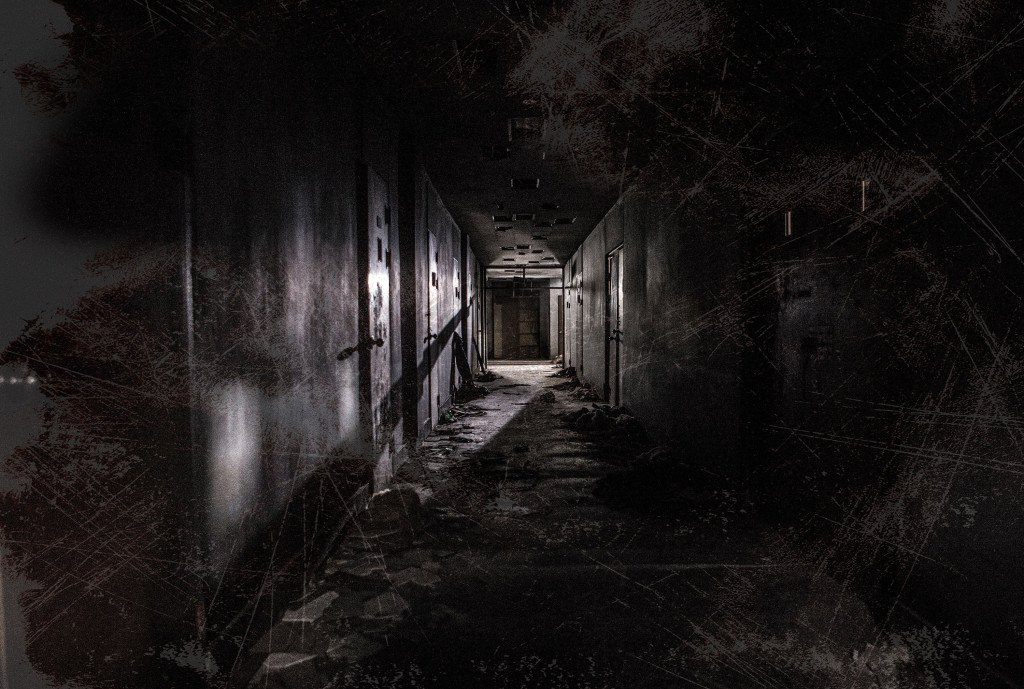 The question about the existence of ghosts has compelled people to check out haunted places, in the hopes that they'll finally find a proof for their arguments. Two teenage boys decide to check out an abandoned asylum whose history is shrouded with mystery. As the story goes, the head of the hospital had killed off everyone in the hospital and then mysteriously disappeared never to be heard from again. The teenage boys never come back from that place which invites the attention of a man who runs a YouTube channel about haunted places. He takes a team of his people there, to investigate the extent of paranormal activities there. Horrible things wait for them all.
14. Dark Figure of Crime
Catching criminals can be quite a frustrating thing sometimes. The cat and mouse game become tiring and especially hair-pulling for the cops who find themselves emotionally invested in their work. Hyung-Min is one of those cops. While his colleagues focus on rising up the career ladder, getting promotions and pay raises, he cares more about solving the cases. Tae-O, a criminal admits to Hyung-Min that he has killed his own girlfriend, and later, secretly, tells him that there have been six more murders that were never investigated because they were never discovered. Now, Hyung-Min sets out to find out about those murders so that he can bring closure to their families.
13. Sunset in My Hometown
Hak-Su had left behind his hometown believing that his life was going to change now. He wanted to be a rapper and had participated in a talent show but he was not selected. Now, don't mistake it as the story of a person whose talent takes time to get recognised. Hak-Su had no talent. In fact, he was pretty bad at it. He just didn't realise it yet. After facing another failure, he is looking for a reprieve, but something worse comes in its stead. A phone call from his home, telling him that his father needs to see him because he is dying. Now, Hak-Su has to go back to the place and confront his past transgressions.
12. The Witch: Part One. The Subversion
When Ja-Yoon escaped from a secret government facility she had left everything behind. The horrible trauma of the place, the dangerous people, and all that she had seen there disappeared from her mind. She lost her memory before she was found by a family who took her in. Ja-Yoon attended school and lived her life as a normal kid, for some years. Some years later, she auditioned for a program hoping to financially help her family. But, as soon as her face is televised, problems begin to appear out of nowhere. The past finally catches up with her as the dangerous people who had haunted her previous life come back to finish what they had started.
11. The Negotiation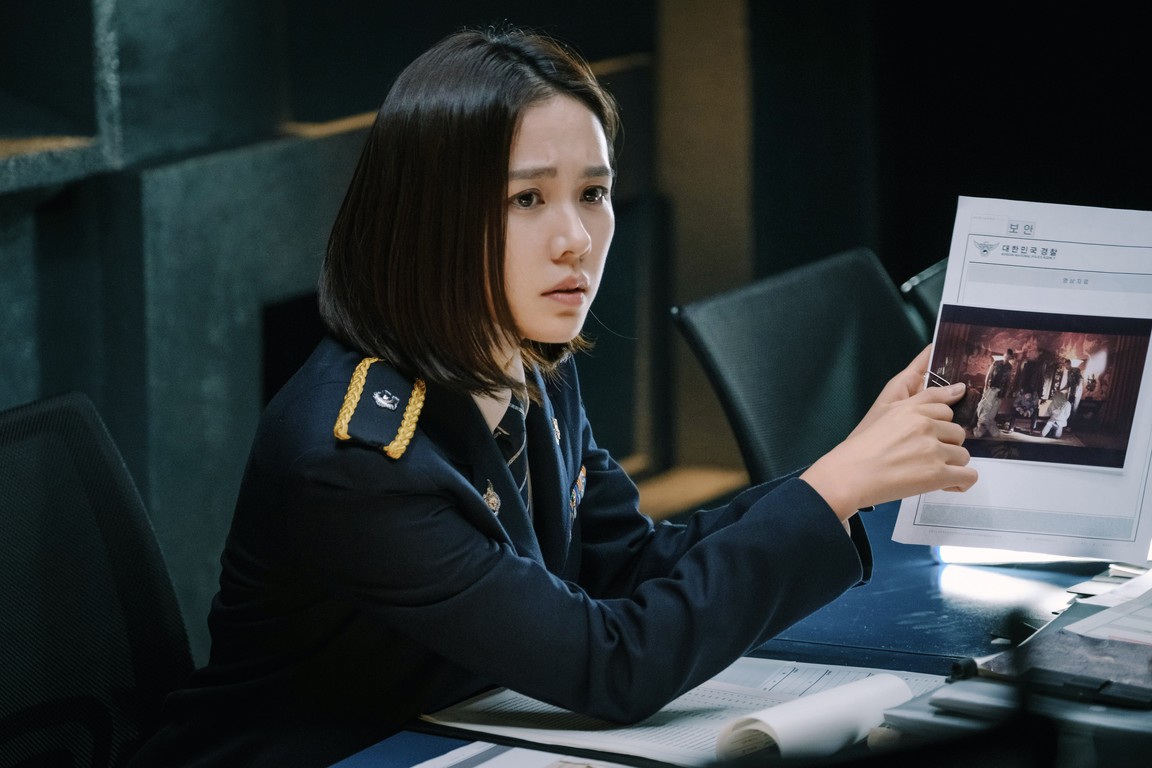 We've all seen and loved and hated movies about hostage situations and charismatic dealers. 'The Negotiation' is based on a similar formula, though the reaction is somewhat mixed. When a crisis presents itself, Hae Chae-yun readies herself. Having had a history of unprecedented success with resolving such situations and safely overseeing the release of hostages, Hae is extremely popular. But when she is confronted with an extraordinarily calm kidnapper, her skills are put to the toughest test in her life. The overused plot concept draws deep sighs throughout. The element of surprise os something that Lee Jong could have used more effectively. Ideas wise, the story is nonchalantly bland, opting to play out its messy plotline with seemingly non-existent vibrancy and energy. The cast puts up a great fight. Son ye-Jin is spectacular as the troubled officer, effortlessly weaving through her emotional range and giving a great account of herself. Hyun Bin makes for a terrifying antagonist, though, the limited character of his villain restraints him from trying new stuff. Overall, 'The Negotiation' is bolstered by spirited performances and a few well-crafted action sequences that make it worth a watch.
Read More: Best Disney Movies of 2018
10. Along with the Gods: The Last 49 Days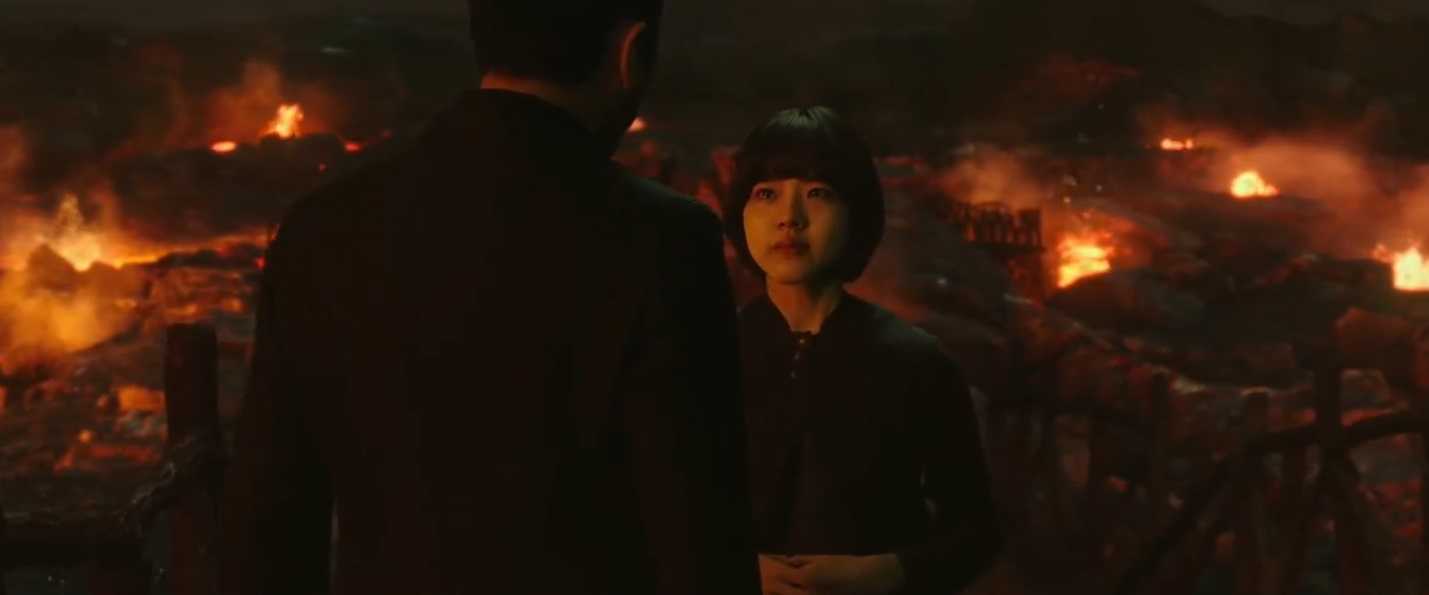 Along With the Gods: The Last 49 Days follows the journey of 3 Afterlife Guardians and Su-hong as they journey through their 49th trial in order to gain their reincarnations and how the Guardians slowly recover their forgotten memories through Household God in the living world. How often can sequels live up to the brilliance of their successful prequels? Not very often is the answer I think. 'Godfather' was a rarity that is hard to repeat. 'Along with the Gods: The Last 49 Days' certainly tries to follow with great discipline in the footsteps of its glorious predecessor. From the production design to the spontaneous and endearing light-heartedness to the glowing spirit of life that made the first part so enjoyable, the sequel's pattern is flawlessly similar to the original. But the end product deceives. The lethargic pace is hard to fall off from and really sucks the energy out of the film. Still, a watchable film that will certainly entertain.
Read More: Best Superhero Movies of 2018
9. Keys To the Heart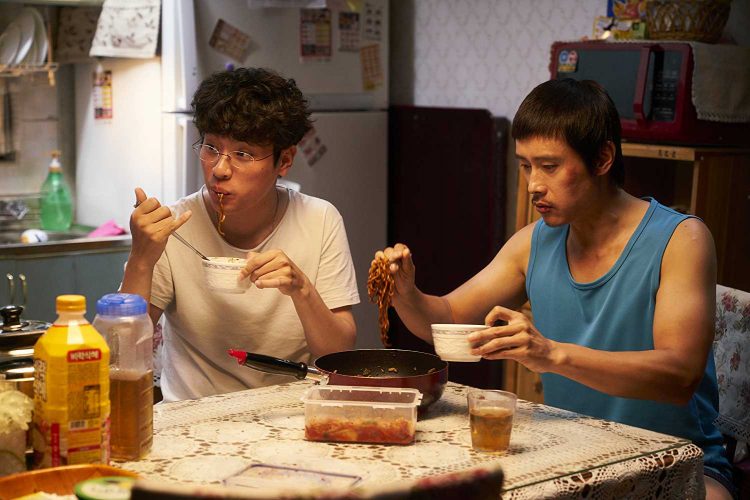 'Keys To The Heart' cleverly defines the film with its caption: "Off-tune brothers unite". The aptness is reflected in the character sketches of Joh-ha Kim and Jin-tae Oh, two brothers; one disabled by the body, the other, fate. They reunite through the stories of their vibrant mother and spend time together to strengthen their family ties and wage a battle against the vagrant life, fighting a united front. 'Keys to the Heart' fundamentally relies on the performances of its two leads, who deliver masterful turns. With every grimace and change of expression, they arrest out attention, disarming us with their charm and casting a spell that lasts long after the film ends. The impact-driven message of the film boasts a universal appeal, making the film accessible to a diverse spectrum of audiences around the globe.
Read More: Best Action Movies of 2018
8. Sunset in My Hometown
Lee Joon-ik has been accused of appeasing award organizers in the past with his films. The mainstream chant that his films align to is often lambasted for its lack of content and an overbearing presence of artificial emotions. 'Sunset in My Hometown' runs along similar lines, though differentiating itself from Lee's other works through an incredibly talented cast. The organic chemistry that the ensemble shares becomes the bedrock of the film, ably supported by a well-scripted plotline. It revolves around an aspiring rapper, Hak-su, who returns to his hometown to visit his ill, estranged father and whilst there ends up arrested for a phishing scam and reuniting with old friends. 'Sunset in My Hometown' is a fairly atypical small-town dramedy that involves building bridges and learning life lessons is elevated by Lee Joon-ik's confident and balanced direction and excellent performances from Park Jung-min and the always impressive Kim Go-eun.
Read More: Best Heist Movies of 2018
7. The Great Battle
Carlyle once famously remarked, "History is nothing but biographies of great men". 'The Great Battle' employs the philosophy and delivers a powerful action-packed film capable of dismantling big-budget popcorn entertainers of the West. The plot is placed "in 645 AD, where the Tang Dynasty's emperor Li starts his invasion into Goguryeo, one of the ancient kingdoms of Korea. One victory after another, the Tang army marches into Ansi, protected by General Yang, the lord of the fortress. Abandoned by his country and outnumbered by thousands, the brave general gathers his men and women to face the Tang army on his own". 'The Great Battle' forges a rewarding bond with realistic cinema and depiction of cross-country political discourse. An extremely well-made thriller with a brilliant narrative and direction. The character build up was phenomenal, no suspense but total adrenaline rush from the very beginning will definitely keep you on the edge of your seat. Despite veering off into the less 'rational' territory every now and then, Kim Kwang-sik's epic historical declaration is nothing short of a miracle.
Read More: Best Disaster Movies of 2018
6. I Can Speak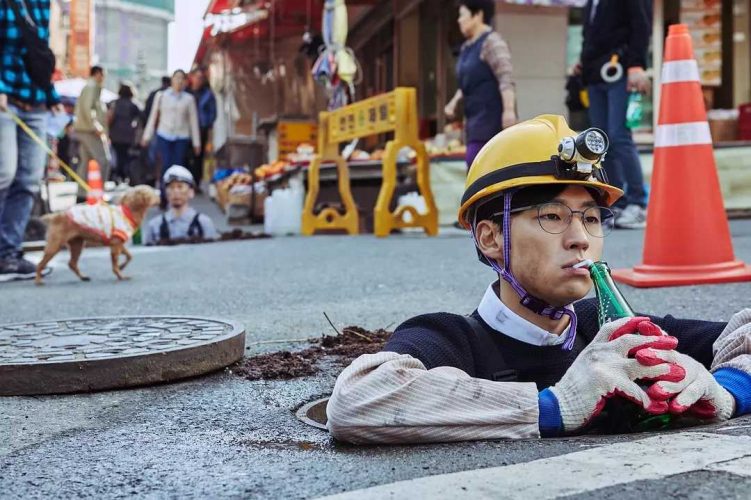 Much like Kanji Watanabe's work ethic and dedication to his profession, Lee Je-hoon's Park Min also lives to serve the society. When an octogenarian lady approaches the authorities to fix her surroundings, Park forms an unprecedented friendship, displaying resilience and honesty that misses public officials in contemporary times. 'I Can Speak' starts off like a lighthearted, family, comedy-drama and builds steadily on the premise of its unexpected friendship, to deliver a resonating and cathartic ending, filled with heartfelt laughs and true humane emotions, enough to evoke tears and unfamiliar joy.
Read More: Best Cop Movies of 2018
5. Be With You
Woo-jin and son Ji-ho grieve for their pillar in life; wife and mother, who died mysteriously, never to come back. Miraculously, the monsoon brings Soo-a back, troubling the father-son duo. The overwhelming joy quickly disappears as Soo-a fails to register the two in her memory. Korean cinema has managed to create romance melodramas, much like this one, with such conviction and earnestness that it makes American cinema look childish. Where other countries might be more cynical or sarcastic, this one here loves its characters. The film's heart rests in the comparison of the bond that the characters shared then and now. 'Be With You' is lovely and funny and heartbreaking and charming all wrapped up in one great package.
Read More: Best War Movies of 2018
4. The Spy Gone North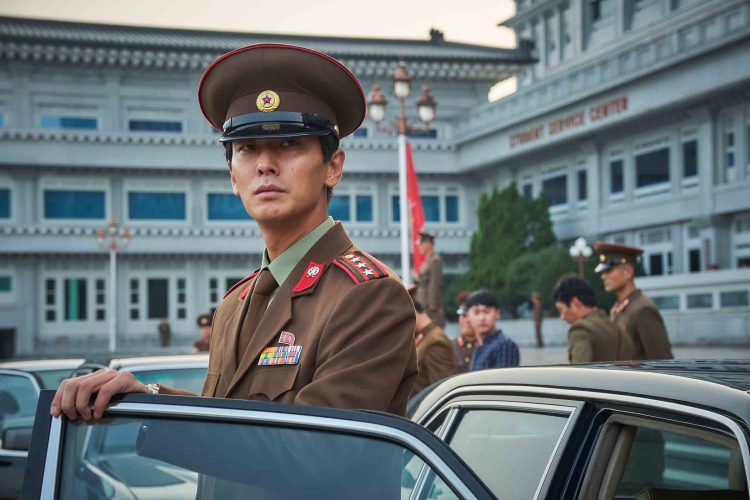 In 1993, South Korea's National Intelligence Service hires the services of former military officer Suk-young Park to spy on imperial groups on foreign soil. Park is assigned an alias and the code name "Black Venus". His objective is to secretly infiltrate a group of high-ranking North Korean officials based in Beijing, and also pilfer sensitive information on their bitter rival's nuclear program. After becoming close to Myong-un Ri, a key power broker, Park's success allows him to form a close and intimate bond with North Korea's political leadership, but counters on both the sides threaten to play spoil-sport in his grand plan. Action is substituted by realist dialogue and unnecessary detractors from the story with a sense of urgency that gnaws at you throughout. Soy-thrillers have often conformed to the generic themed-narrative fashioned out of years of influential cinema and vanguards. 'The Spy Gone North' knits its own fabric, with great style and substance, to gift us a compelling thriller film that we will remember for some time to come.
Read More: Best Gay Movies of 2018
3. 1987: When the Day Comes
In 1987 Korea, oppression and torture have become as routine as clockwork. Citizens get arrested quicker than the clouds change shape. One such incident sees a college student taken by the authorities and interrogated and tortured. His death is quickly covered up by government officials and order the body to be cremated. The public prosecutor, who still believes in the power of his pristine institution, probes into the death. Despite facing a grave and massive challenge in the form of a dictatorial government, he brings out the truth, inciting public outrage and a revolution against the ruling regime. 'When The Day Comes' highly impresses with its stark thematic undertones and meticulous legal research, replete with terrific performances and a hair-raising retelling of a courageous act that still inspires legal practitioners around the world.
Read More: Best African American Movies of 2018
2. Stand By Me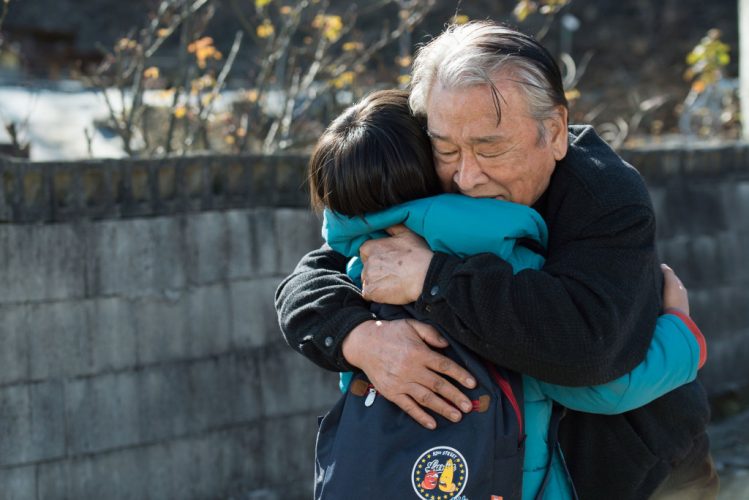 Oh, my heart. Memory evades when me when I come to think of the last time I cried so heavily and profusely when I begin to describe this momentous film. Despite its shoe-string budget and obscureness from the public eye, 'Stand By Me' is one of the year's finest dramas. The plotline itself is a tearjerker. A dying grandfather, who raises his grandchildren on his own, prepares to depart with a special gift for the two. Shot in just over thirty days, 'Stand By Me' grounds its philosophical exposition in pure human emotions of empathy and compassion, redefining with it the meaning of family. The profound cinematic experience is humbling and imitates with great effect the prosaic brilliance of Murakami's short stories. A truly special film that needs to be talked about more.
Read More: Best Indie Movies of 2018
1. Burning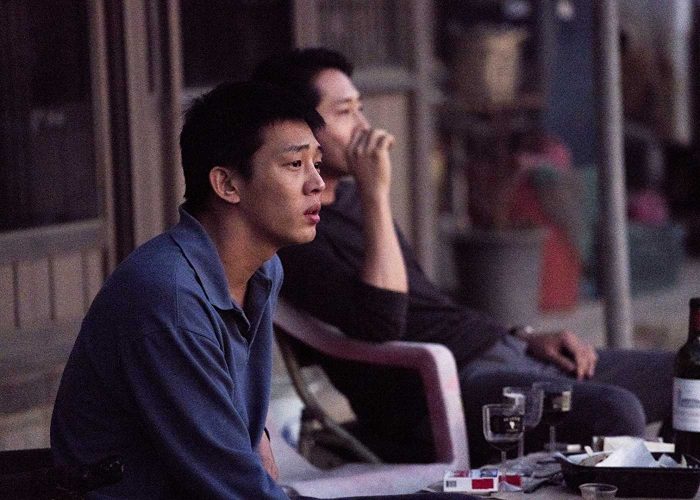 'Burning' is one of the year's best movies. Revolving around a rather simplistic premise, 'Burning' finds its voice through the brilliant performance of Steven Yeun and the vision of director Lee Chang. Yeon's performance here is something only the upper echelons of actors can muster; it's like a hybrid of PSH from 'The Master' and Yoo ji-Tae from Oldboy. There are some stunning sequences here; I could feel my neck swirling along to Hae-mi's sunset sequence, the lifelessness in Ben's confessions to Jong-su, the serene burning sequence and the final act, which reinstates there's nobody better than Korean filmmakers when the challenge of evoking emotions in the most visceral form arises. 'Burning' takes it one step higher; it lets you see emotions being unraveled, the sorrow, it expresses it for you.he film is constantly winding towards something menacing, quietly and patiently. To say the film is a slow burn would be A.) an understatement and B.) a terrible pun.
Apart from an eye-catching cinematography and an immersive background score Burning has a meticulous depiction of the social reality of contemporary South Korea where class conflict and obsessive love gives birth to a haunting and Hypnotic psychological thriller. The multilayered structure of Burning is noteworthy too, at the beginning it is all about the isolation of the protagonist and his sudden encounter with a pretty dancer Hae-mi; while the second half offers the spine-chilling mysterious elements and with these separate segments, Burning accomplishes to be a quiet yet devastating work of art. However, Burning has such a haunting, delirious impact after concluding that it is almost impossible to shake. It's the type of film that makes it hard to walk afterward. 'Burning' is a meditative symphony, offering mystery in each frame and no unambiguous answers, crescendoing to a near-perfect ending that colors everything that precedes it unforgettable.
Read More: Best Romantic Comedies of 2018