Jennifer Garner is an American actress who is perhaps best known for playing CIA officer, Sydney Bristow, in the ABC spy-action thriller 'Alias'. The show aired from 2001 to 2006 and Garner managed to win a Golden Globe, a Screen Actors Guild Award and multiple Emmy nominations for her role. Born in Houston, Texas, Garner's childhood was rather conservative and she has described herself as the typical younger child who wished to be different from her more accomplished elder sister. Perhaps this is what led her down this road.
Jennifer Garner started her career in theater and slowly began to make her way into the film industry. One of her earlier roles came in Woody Allen's 'Deconstructing Harry', where most of her performance was edited out. It was only as a supporting actress in 'Pearl Harbor' that Garner went on to grab people's attention. She played the role of a nurse in the movie. While acting in 'Alias', she got a call from Steven Spielberg to play a small part in 'Catch Me If You Can', where she starred opposite Leonardo DiCaprio. But her first movie where she played a leading role was 'Daredevil'. She played the role of Elektra and then starred in her own spin-off movie as well. Jennifer Garner has also performed brilliantly in films like '13 Going on 30′ and 'Juno'.
The actress was married to Ben Affleck. The couple divorced later, but they have three kids together. Some of Garner's later performances include 'Love, Simon' and 'Dallas Buyers Club'. However, Jennifer Garner is not just a Hollywood star; she is also a vocal activist who supports early childhood education, and she advocates for anti-paparazzi campaigns among the children of celebrities. So it is quite clear that she's a busy person. Now you must be wondering what is the next Jennifer Garner movie or TV show? Well, here's the list of upcoming Jennifer Garner films and TV shows scheduled to release in 2019 and 2020. We can only hope that the latest Jennifer Garner movies would be as good as some of her recent ones.
3. Yes Day (TBA)
'Yes Day' is an upcoming film that features Jennifer Garner in a major role. The actress is also producing the movie. It is based on the 2009 children's book of the same name that is written by Amy Krouse Rosenthal. So what is 'Yes Day' all about? It is pretty evident from the title — it is a day when you have to say yes to everything. Actually, parents have to say yes to all the requests of their children that day, no matter how what they ask. Think pizza for breakfast, food fights and late bedtimes. Although the concept seems liberating, it is bound to bring its share of laughs, and hence, 'Yes Day' has been billed as a comedy movie. Jennifer Garner will play the role of a parent who attempts to go through one 'yes day'. Netflix has picked up the movie. However, it is in pre-production stages and a release date has not been finalized for the film.
Garner spoke about the tradition of 'yes day', saying, "I set up some rules. [I said], 'We're not going to buy things' ― although we usually buy lottery tickets or something small ― but [I do] something I wouldn't normally do. So, we do it every year and it's always something they can make me do what they want. I'm strict. I'm pretty strict. My daughter says I'm Amish. I prefer strict, but it's nice to just have a day." Since Garner has three kids of her own and does actually celebrate 'yes day' with them annually, we cannot think of anyone who would be better suited for the role.
2. My Glory Was I Had Such Friends (TBA)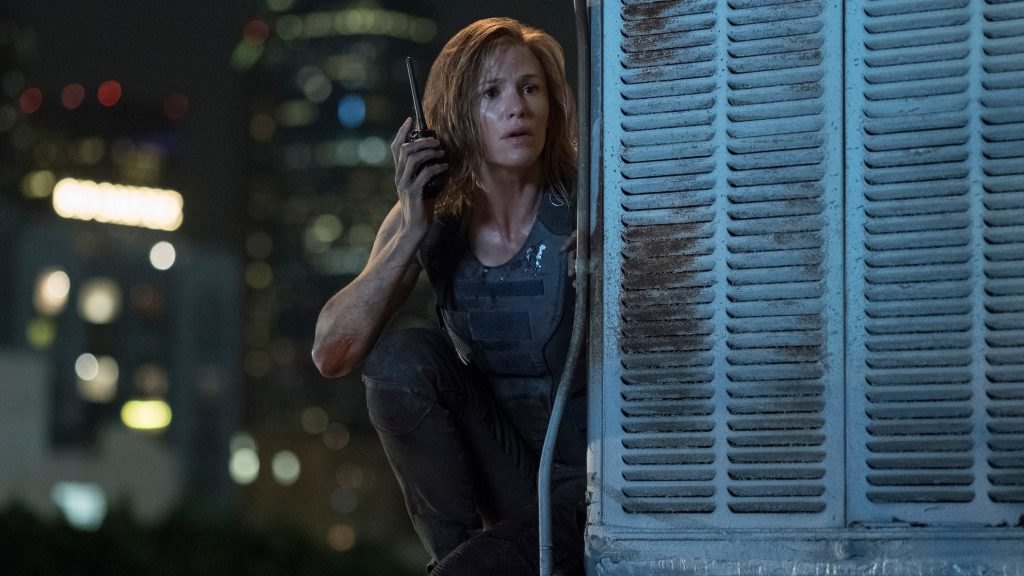 'My Glory Was I Had Such Friends' is an upcoming drama television series that is being made for Apple Tv+. Jennifer Garner is set to star in the show. She is also executive producing along with J. J. Abrams, best known for 'Cloverfield' and 'Armageddon', Karen Croner, Ben Stephenson, and Amy Silverstein.
The premise is based on the memoir of the same name that is written by Amy Silverstein. 'My Glory Was I Had Such Friends' is about the unbreakable power of friendships, as we see a group of women rally around one person who has to undergo an operation. It is a tale of the resilience of the human spirit which becomes evident as these women lend their support to Silverstein, as she waits for a second heart transplant that can potentially save her life. It is said that friends are family that we choose, and this film explores that philosophy. Garner is sure to bring all her expertise to this role and turn it into a deeply touching experience. For now, 'My Glory Was I Had Such Friends' is in pre-production stages and a release date has not been fixed.
Read More: Upcoming Charlize Theron Movies
1. Fantasy Camp (TBA)
'Fantasy Camp' is a comedy musical that is about a middle school teacher who pursues her Broadway dreams when she decides to attend a performing arts camp that is meant for adults. Jennifer Garner is set to play the part of the teacher. Along with Garner, Greg Silverman also stars in the film, who is known for his roles in 'Edge of Tomorrow' and 'Lego Movie 2'. Abby Kohn and Marc Silverstein are set to direct the movie and it comes from STXfilms. Notably, Garner has worked with STX on 'Peppermint', but 'Fantasy Camp' is a very different type of film. Nonetheless, with someone of Garner's caliber, we are sure she will deliver a splendid performance to make this comedy musical a resounding success. The film is currently in pre-production stages and a release date has not been announced yet.
Read More: Upcoming Kate Winslet Movies