In our previous article, Best Reviewed Movies of 2018, I wrote, "I, for one, am a staunch believer that a movie is a personal experience. Be it food, color or an experience of a movie, taste matters. Despite that, we often tend to take the word of another person, or several people, as an essential criterion before picking a movie to watch. Hence, rating websites like Metacritic and Rotten Tomatoes or film websites like our own have a fair share of readership." Same is the case with IMDb. IMDb is widely considered as the most comprehensive rating system. Thousands of users rate the movies based on a ten-point system.
As I said in the aforementioned article, whether these ratings are a true measure of a movie is a matter of debate — arguments can be made both for and against. At the end of the day, a movie is an experience — and there's only one way to know for sure whether you'll like it or not: watch it for yourself. Having made that clear, let's move on to today's list: Movies with the highest IMDb scores in 2018. Obviously, as you would have suspected, most films on this list also did very well at the box office.
Note: Only movies with at least 50,000 votes were considered for this list.
20. Game Night (2018): 7.0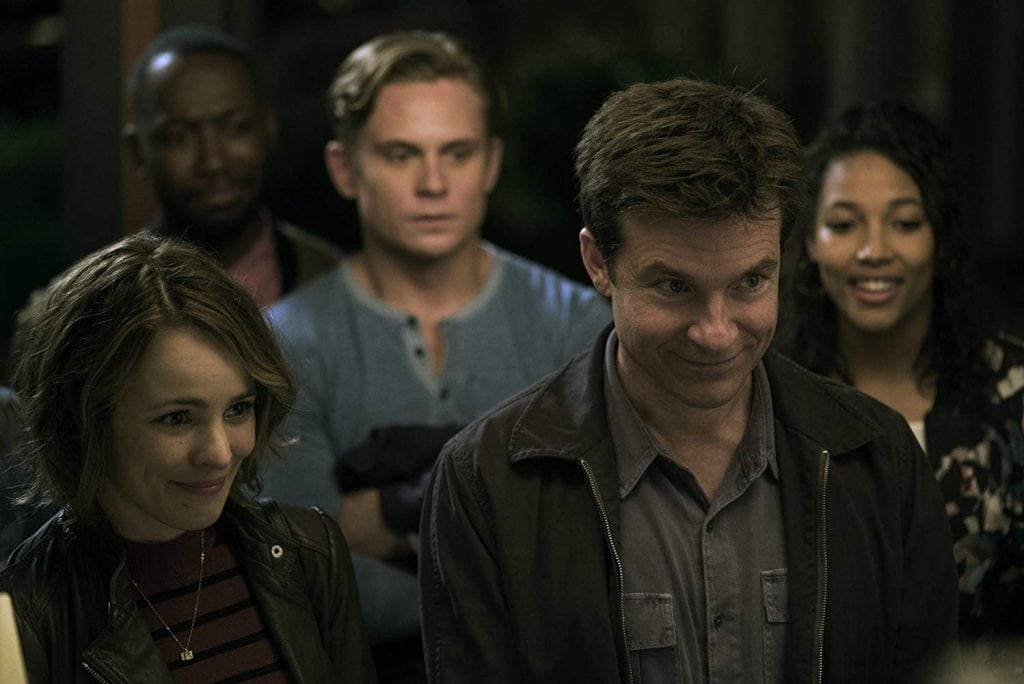 'Game Night' would have done better if it was classified as an absurd comedy. It even has a Denzel Washington look-alike at one point. It then becomes a dark action thriller and loses its way. Max and Annie are a couple who love board games and regularly holds a games night with friends. Their awkward neighbor Gary who is a cop really wants in on the game night but Max and Annie always find an excuse to keep him away.
One day Max's more successful and swaggering older brother Brooks plans an immersive game that involves a kidnapping. However, Brooks is really kidnapped by the bad guys and the rest think it is all part of the game. It is an enjoyable enough movie but is too uneven in tone. Many of the characters are rather hemmed in as being one note. Bateman and McAdams have fantastic chemistry that carries the film throughout. The overall cast is refreshingly good.
Read More: Best War Movies of 2018
19. Solo: A Star Wars Movie (2018): 7.0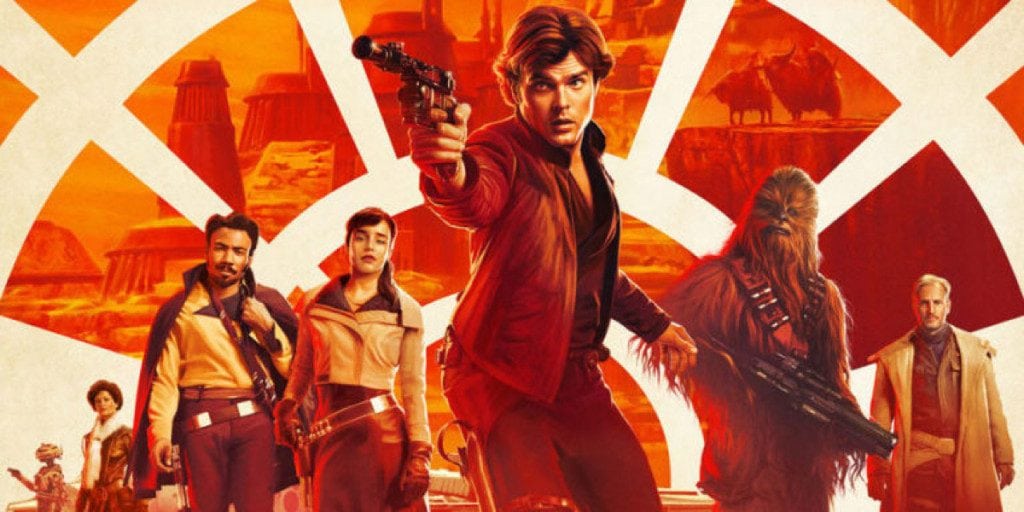 You really cannot ignore a "Solo" film if you have grown watching 'Star Wars'. It is an exciting subject even though you have watched the hero's death and now come to see how he developed the way he is portrayed in the original Star Wars series. Unfortunately, 'Solo' is not as good as you might want. There is a very little story and a few characters to chew on. There are sparks of what this movie could be with a remarkably fun train heist and a charming love interest for Han. The dialogue and characters were poorly written drowns out many of the good.
But it's still a fun adventure with a good cast of familiar and new characters. Some critics complained the movie played it too safe, but I don't expect Star Wars movies to go all avant-garde so it seems like a weird complaint. Yes, it plays it safer than 'The Last Jedi' and is less interesting, but it falls solidly in the standard Star Wars safety parameters with most of the other movies. Ultimately, Solo is a fun little movie that falls short of the epic status it is aiming for.
Read More: Best Gay Movies of 2018
18. Sicario 2- Soldado (2018): 7.1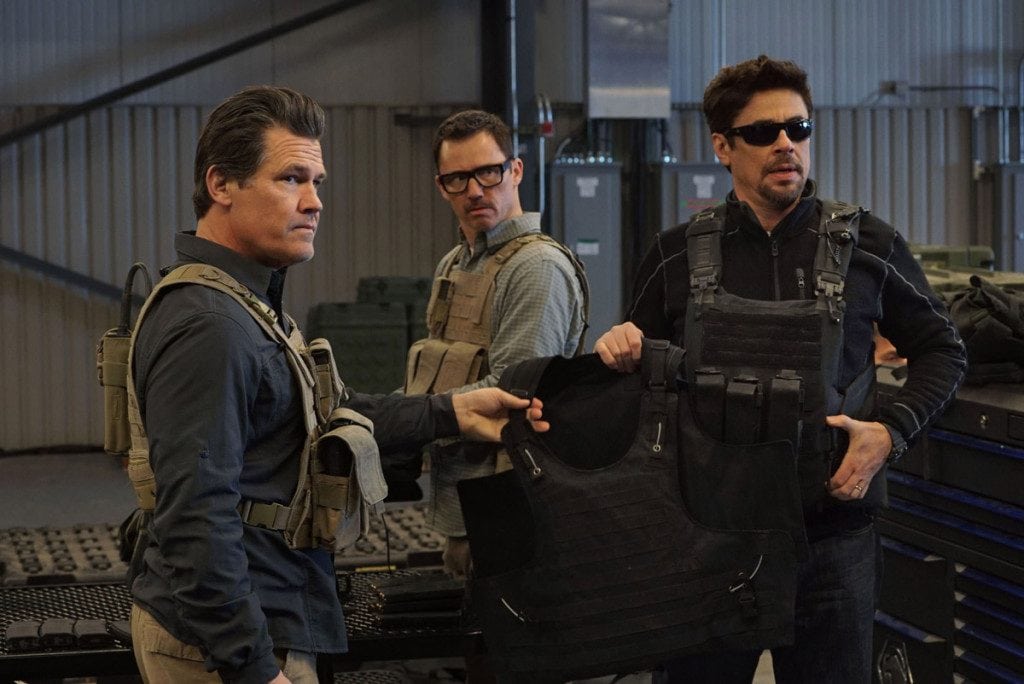 In 'Sicario', we were shocked by the ruthlessness of American black operations furthering the hidden goals of the US government against criminals of immense power on the other side of the border. In the sequel, we get the same thing, only twice as bad. However, we don't have Emily Blunt to serve as our audience proxy, instead, we have a sixteen-year-old girl who can't really handle what is happening to her and it doesn't really work. Worst of all, in the first part of the movie we get to understand a rather despicable plan by the American agents, but in the second part of the movie we just get the beginning of another "plan for the future".
Let me be clear, 'Sicario' is brilliant. I have usually enjoyed the writing of Sheridan. But Stefano Sollima seems to have no idea of what story he is trying to tell here. He fails to make any connection between the ISIS terrorists and the cartels, and that is the least of this film's problems. It appears to be a series of beautifully shot but disconnected little cameos, and this makes this film utterly pointless. A complete let down after the very good first installment. There is nothing at all memorable about it.
Read More: Best African American Movies of 2018
17. Crazy Rich Asians (2018): 7.2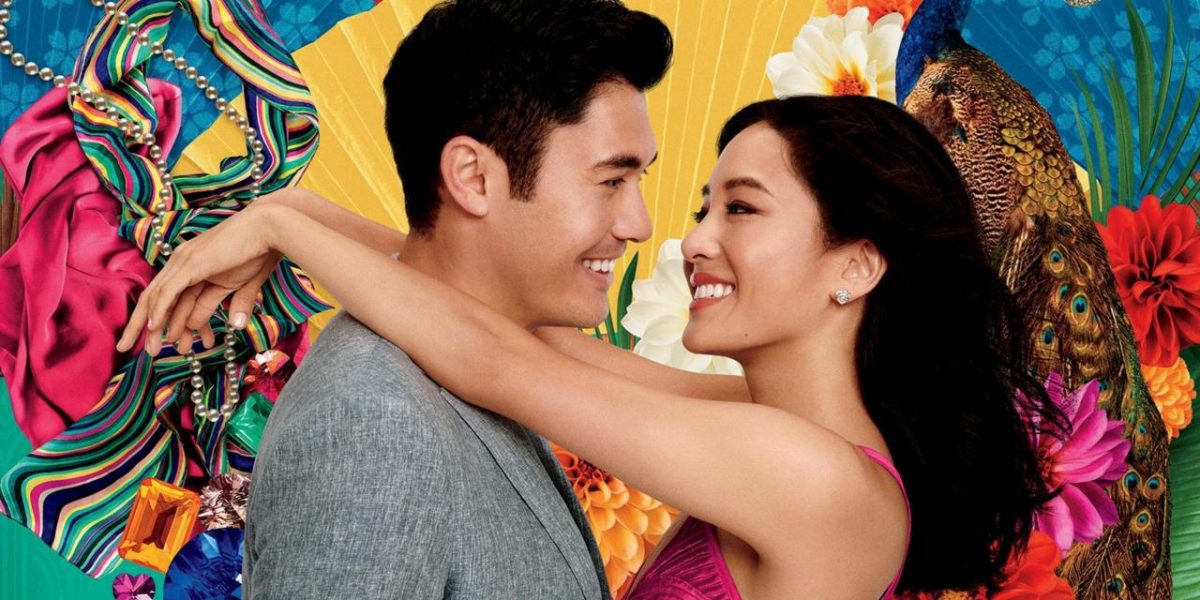 This wildly popular film is about a dysfunctional family of crazy rich Asians, the Young family. Eleanor Young is the strict, conservative matriarch of the family living in the family mansion. Nick, Astrid, Alistair, and Eddie are almost estranged siblings who are brought together by Nick's best friend Colin's wedding back in Singapore. Nick brings his girlfriend, Rachel Chu, with him to the wedding, raising many eyebrows. Eleanor gives Rachel a cold shoulder and employs a private investigator to find out details about Chu's family's past. A misunderstanding between Chu and her mother results in the implication of Chu lying to Eleanor and her mother Ah Ma. The question that remains, in the end, is whether or not Nick will be allowed to marry Rachel or not with Eleanor's permission. 'Crazy Rich Asians' grandiose production values and emotionally vested storyline make it one of the best romcoms of the year and creates a precedent for future films to feature a predominantly Asian origin cast.
Read More: Best Indie Movies of 2018
16. Ant-Man and the Wasp (2018): 7.2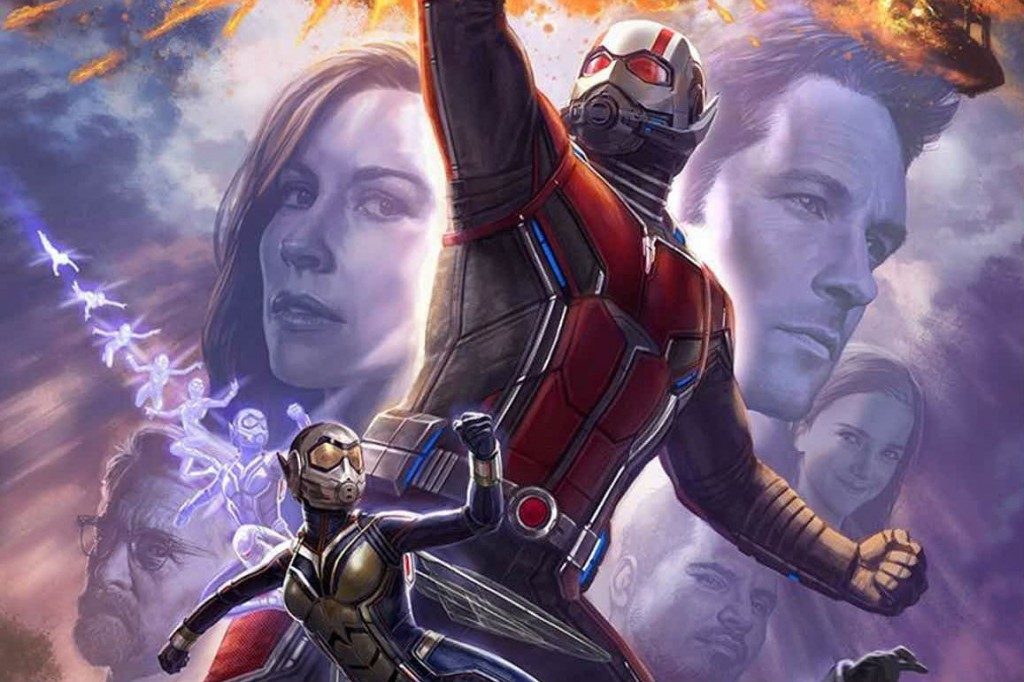 'Ant-Man and the Wasp' is another Marvel movie in which we watch Scott Lang / Ant-Man trying to balance his superhero life with being a father. The main topic of this movie is their new mission which is to uncover secrets from their past. In order to succeed on it, Hope van Dyne and Dr. Hank Pym will need the assistance of Scott Lang. The second 'Ant-Man' doesn't go as haywire as the original Ant-Man, 'Ant-Man and the Wasp' is a fun little comedy with some action here and there.
It's breezy and fun, and if the story is occasionally junky and the number of antagonists large and messy, it still all holds together reasonably well if you don't think about the, let's call it "science." Both 'Ant-Man' movies were directed by Peyton Reed, who has directed a lot of comedies, and I was surprised by how weak the humor in the first movie was. This time Reed shows his comedy chops, and the movie has a heavy focus on comedy, much of it successful. The strongest part of the movie is the action-packed final quarter.
Read More: Top Grossing Movies of 2018
15. Hereditary (2018): 7.3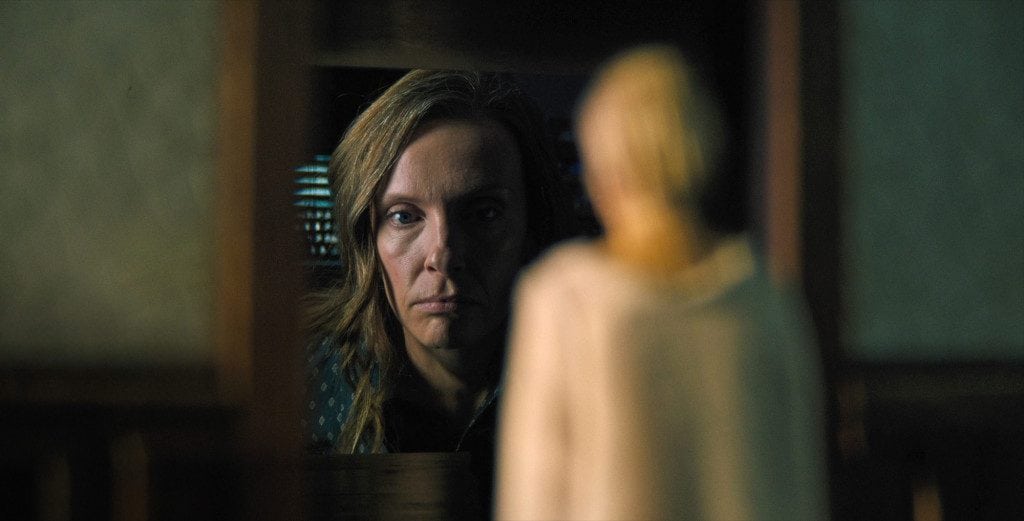 'Hereditary' is a good horror movie, even though it's not the best amongst the lot that has to come out in recent years. Toni Collette's excellent acting holds this movie together tightly and made it so memorable. Had a lesser actress been chosen for the lead role, the movie would have likely fallen apart long before it actually did and that was just at the final hurdle: the disappointing conclusion. The supporting cast all put on fine performances too, it should be noted so strong acting through and through. Director does a decent job with a script that doesn't catch up with his skills.
Good editing and cinematography too. I won't delve into the details here but will say that the ending of the movie was rather unoriginal. I remember watching old horrors from the 1970s with very similar occultist themes and endings. Find of the movie is Milly Shapiro as I can tell her acting gives one of those positive notes to the film. Certainly worth a watch as a horror fan.
Read More: Best Romantic Comedies of 2018
14. Black Panther (2018): 7.4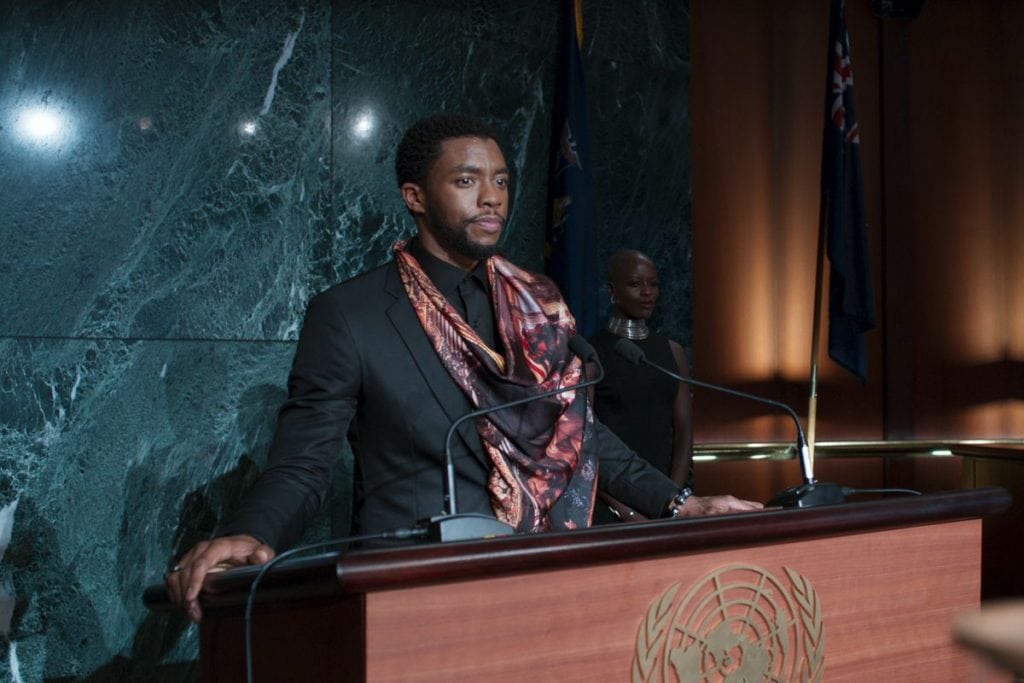 'Black Panther' is the pinnacle of comic book filmmaking. The film nourishes on the fantasy comic's integration with the culture and history of the real world. At the top of my mind, that is the major reason why the film has achieved all it has managed to. The acting is only enhanced by the fact the characters are all well written. The most striking theme of the movie was the highlights of the Wakanda. Africa's ancient culture along with imagined future technology has emerged as a wonder. Productions and costume designs have to be appreciated. And the effects of Africa are also used in the soundtracks.
Ryan Coogler, the director, succeeds avoiding clichés and giving new dimensions to the story, along with Joe Robert Cole. Chadwick Boseman in central character and Michael B Jordan's role in the role of Killmonger is one of the best portrayals of a comic book villain. Also, last year's Oscar nominee Daniel Kaluuya has flaunted an important side-role. Danai Gurira, Lupita Nyong'o, Forrest Whitaker, Angela Bassett, Sterling K Brown everyone is successful in their character. Winston Duke and Letitia Wright in the role of Man-Ape and Shuri respectively were heartwarming.
Read More: Best Actors of 2018
13. First Man (2018): 7.6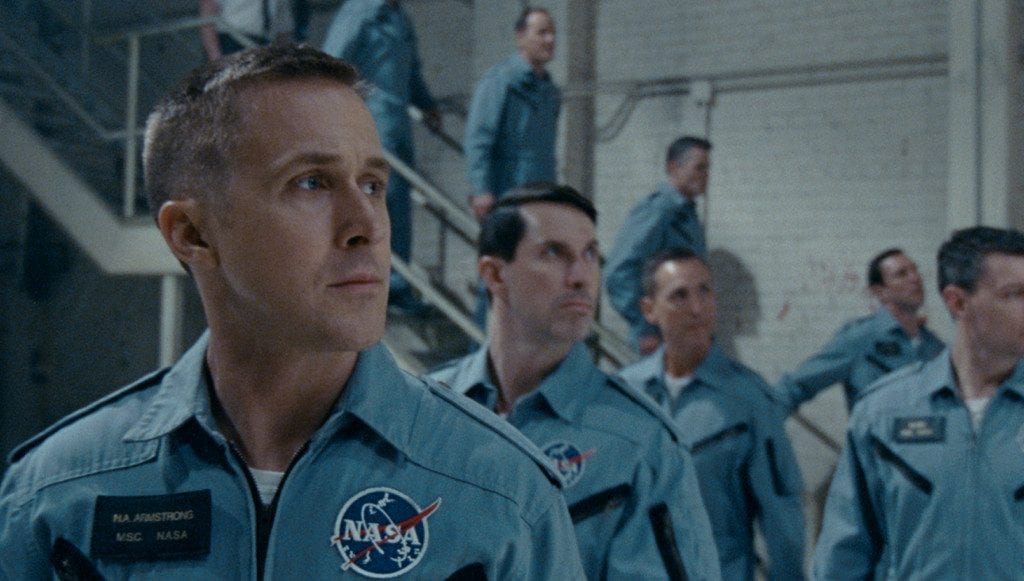 The best aspect of the film was easily the film's presentation of the many failures and losses that led to the Apollo landing. You really got a feel for just how difficult it was for the early astronauts and their families. This is not the kind of film that defies these men but really paints them as human beings pushed to the limit to achieve their goals. I also enjoyed seeing the backstory of Neil Armstrong that really paints him as a tragic hero. The movie does a good job capturing the emotional trauma he had to endure but also showed just how his trauma impacted his relationship with his family.
The director clearly knew that it is futile to make another space action-adventure. While the shots of space and moon are jaw-dropping, it is the intimate moments of the film that will leave you in tears. One such moment happens on the dinner table when Armstrong tries to explain to his two sons that he might never come back. Acting wise, the movie is outstanding. Ryan Gosling perfectly embodies the stoic and withdrawn Neil Armstrong. He really brings the character to life and made him a relatable figure. The film is also filled with a wide supporting cast of actors who all do a good job with the material.
Read More: Best Reviewed Movies of 2018
12. Ready Player One (2018): 7.6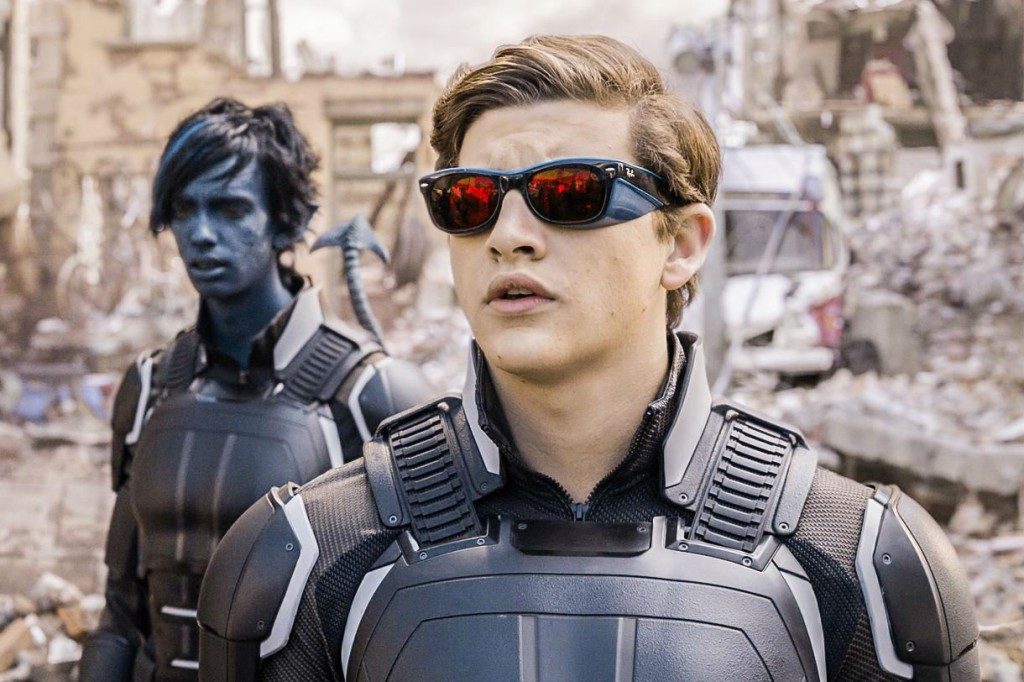 Set in a dystopian world where people escape the grim real world for an exciting virtual one, the movie revolves around a virtual-world search for keys that will grant ownership of the entire enterprise to the finder. The hunt is undertaken by amateurs like protagonist Wade and by a mega-corporation with hundreds of gamer employees. Who will win out a win out, the plucky teen or the resource-heavy corporation?
The movie is full of 80s music and movie references (I read a plot synopsis of the book that I understood it's because the virtual world's creator was a big 80s geek). This makes the 80s integral to the plot. Yes, there are exciting special effects, and you'll probably enjoy this more on a big screen where I. But a movie has to be more than its special effects. And outside of an intriguing performance by Mark Rylance, there's not a lot outside of the effects. I was willing to take the little plot that was offered, and the brilliant spectacle that was thrown at me, so I enjoyed the film.
Read More: Best R-Rated Movies of 2018
11. Upgrade (2018): 7.6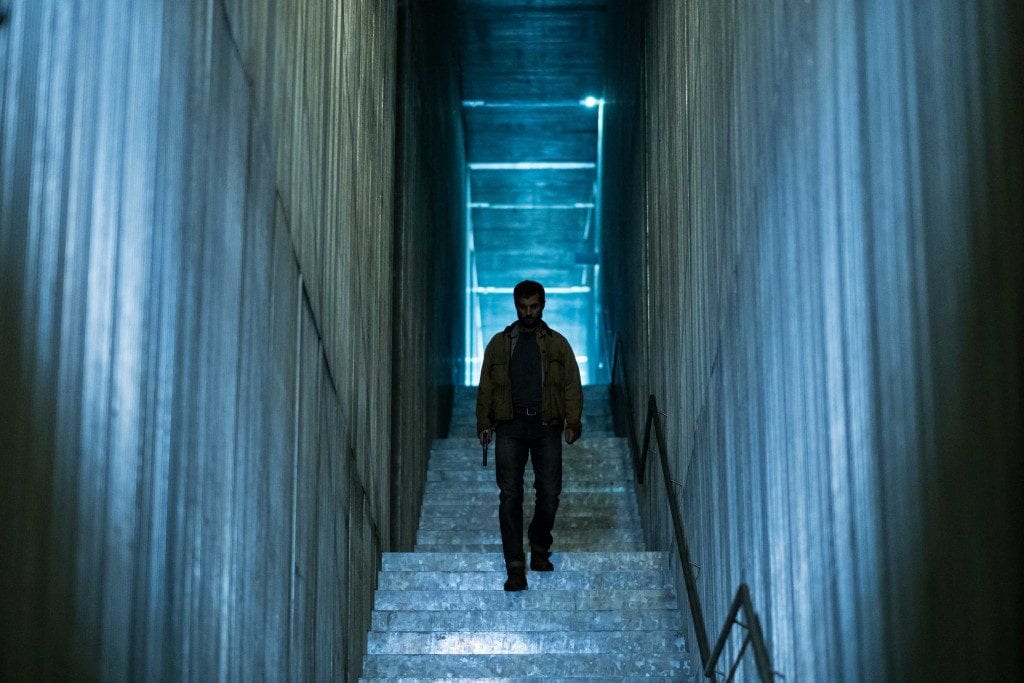 Aptly described by critics as what you'd get if you put 'The Six Million Dollar Man' and 'Death Wish' in a blender and hit the activation switch; it's perhaps no coincidence that it follows hot on the heels of the recent remake of the latter of its fore-mentioned inspirational roots. 'Upgrade' does pretty much what it says what it will do on the box and while it unashamedly relies on some time-worn tropes, it scores highly with strong performances from its largely unknown cast, while not being quite so straightforward and predictable when it cheekily pulls the rug from underneath its audience.
Very few times does a movie make my jaw drop at the surprising violent moments and plot propagating fight scenes, but this movie does so. In addition to the mesmerizing and almost humorous "martial arts", the acting and plot are both superb. It's smart without overreaching itself and remain faithful to its action/thriller sensibilities and not overestimating its core audience with overly intellectual pretensions.
Read More: Best True Story Movies of 2018
10. A Quiet Place (2018): 7.6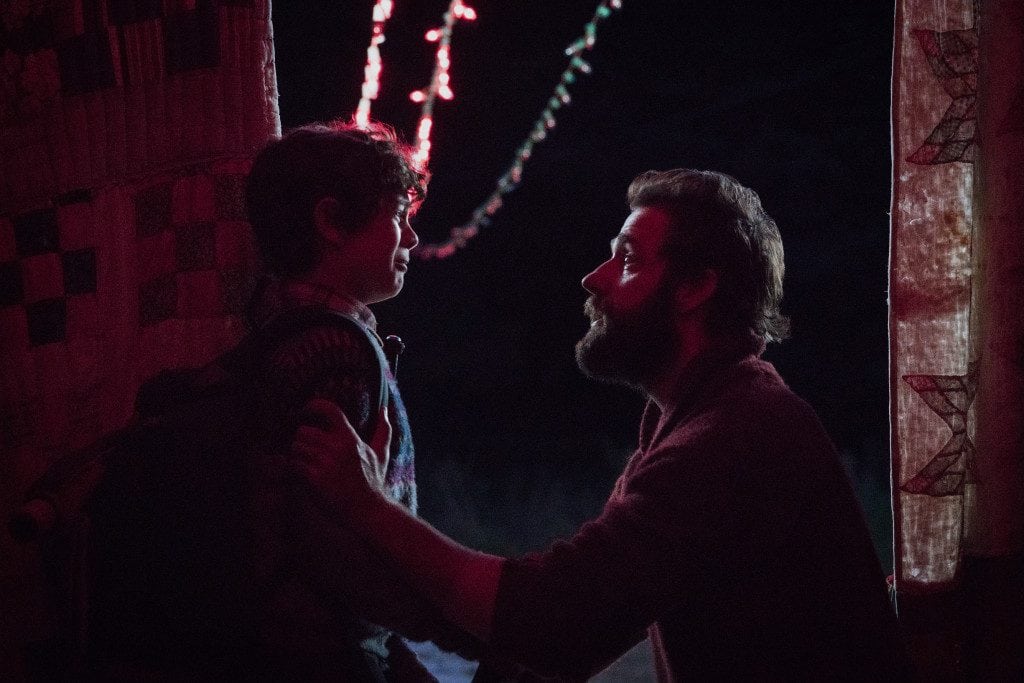 'A Quiet Place' is John Krasinski's first great success directing on the big screen. His first foray into horror, he has proved that his talents extend far beyond gimmicky humor with this intense and unrelenting experience. While the movie still suffers from some setbacks on the story end of things, Krasinski has proven that he has what it takes to make a beautiful and haunting piece perfectly designed for the theater setting. 'A Quiet Place' is a horror movie where there are aliens on earth. People have to stay super quiet otherwise the aliens will be able to hear them and hunt them down.
Since this movie is mainly silent, it is extremely tense and keeps you on the edge of my seat for almost the entire runtime. There are some effective jump scares, which are thrilling. John Krasinski directs, produces and stars in it. It has to be said that he does such a great job directing the film. He has a good idea of what he wants from it, and his acting is fantastic. Emily Blunt gives one of her best performances in a few years. Their chemistry and the kids are the emotional focal points of the film, which rounds up the whole experience.
Read More: Best Horror Movies of 2018
9. BlacKkKlansman (2018): 7.6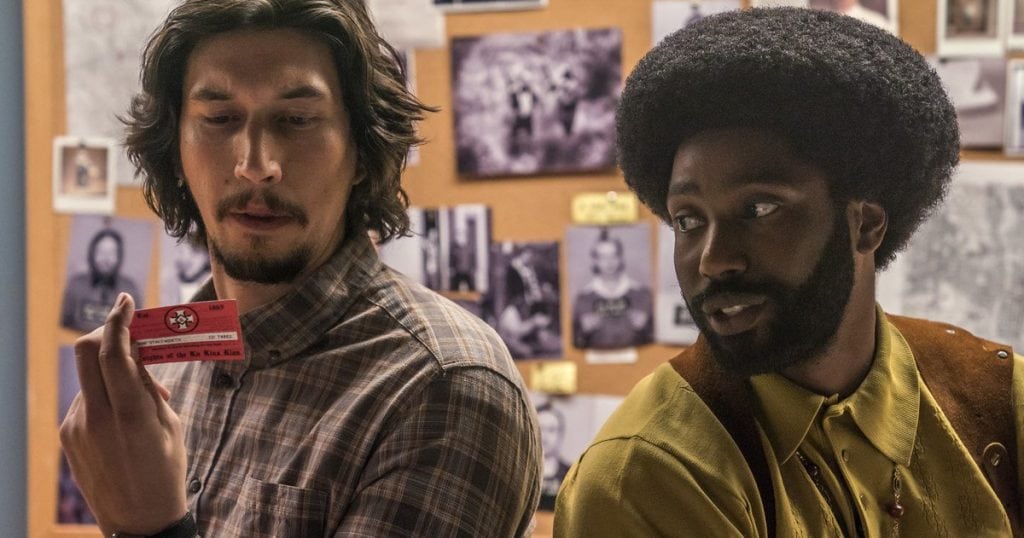 'Blackkklansman' is a biographical movie directed by Spike Lee. The movie stars John David Washington and Adam Driver as police defectives in Colorado Springs. The two investigate the Ku Klux Klan chapter in Colorado Springs. Eventually, the detectives discover a dangerous plan they must thwart. The movie relies heavily on John David Washington as Ron Stallworth and Adam Driver as Flip Zimmerman. This is a good thing, as these leads provide a great focal point for the movie. I enjoyed any scene that these two actors were in.
Adam Driver is becoming a master class actor as he is able to play many roles. The story of Blackkklansman is engrossing. Watching the police infiltration of the Ku Klux Klan and Ron Stallworth ascending the ranks is exciting. Even the police dynamic with the real Ron Stallworth and the Colorado Springs police department is fun to watch. The movie's plot and pacing are not without problems.
Read More: Best Vampire Movies of 2018
8. Love, Simon (2018): 7.7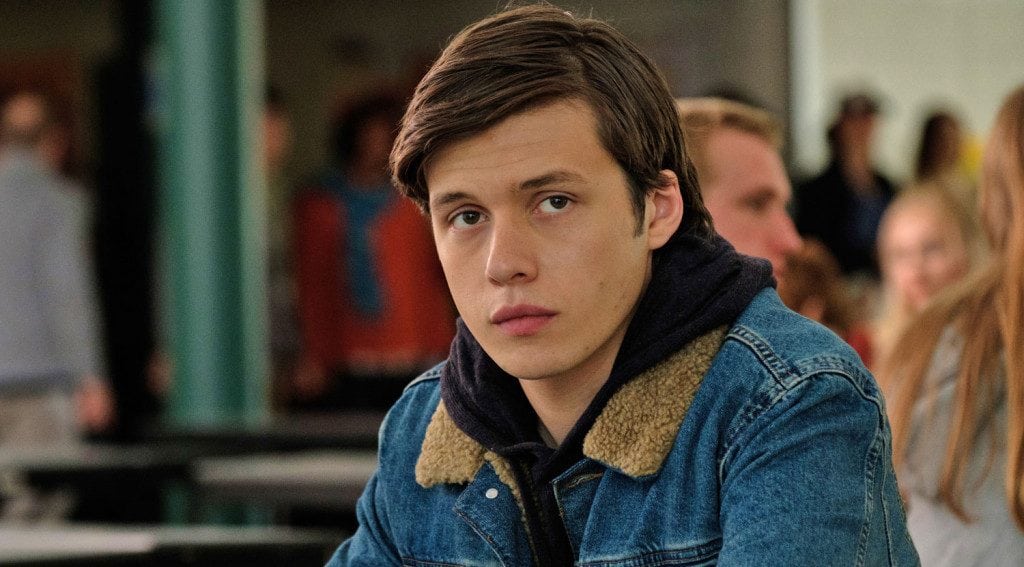 What 'Love, Simon' does very well is to portray a teenage drama about a gay teenager who has to come to terms with his identity and his 'secret'. The film explores the concept in a way that doesn't make homosexuality a label or a major focus of the film per se. But rather, the idea of having a secret that you cannot tell your friends, family, this is a great way in both allowing audiences to empathize with the character by creating a common situation and also to respectfully deal with homosexuality not as some sort of a marketing attraction but something that is sort of 'just there'.
'Love, Simon' never tries to make the fact that Simon is gay something to discuss or preach about but rather conveying the normality and how ordinary this character is. The film attempts to send this message that yes, Simon is gay but that's not necessarily something to dwell on because at the end of the day the story is of love and friendship and it is a feel-good romance, that just so happens to star a gay main character.
Read More: Best Disney Movies of 2018
7. Deadpool 2 (2018): 7.8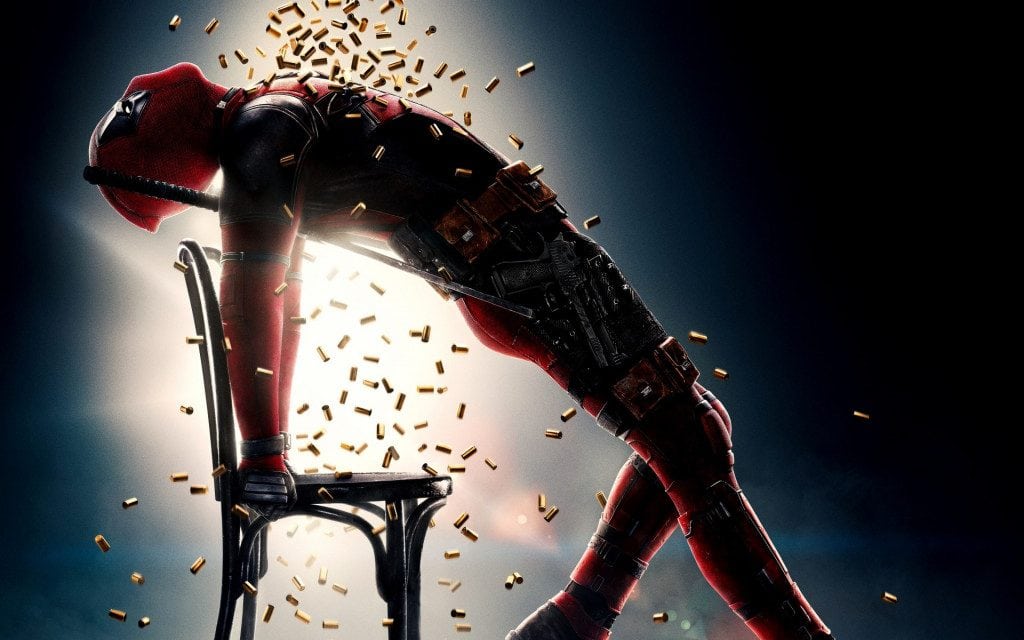 To start everything that was great about the first 'Deadpool' is still here but bigger. The 4th wall breaking humor was in your face and completely hysterical. I can't think of the last movie I laughed so hard in. The movie perfectly captured everything I love about the tone of the Deadpool comics. The movie managed to poke fun at other Marvel movies, other DC movies, and just about everything. Nothing was off-limits to Deadpool savage humor. Ryan Reynolds as Deadpool was perfect as always. The other cast was great all-around as well. I really enjoyed Josh Brolin as Cable and the introduction would of Domino as a character was particularly badass.
The writers really captured the frenemy relationship of Cable and Deadpool well in the movie. The movie also introduced a plethora of Marvel characters from the comics and paid homage to the X-Men in general. I really enjoyed the story overall. Not only did it constantly have me laughing but it also had some great action scenes and solid dialogue. Any fan of Marvel will love the movie, but pretty much anyone will appreciate the comedy.
Read More: Best Superhero Movies of 2018
6. Incredibles (2018): 7.9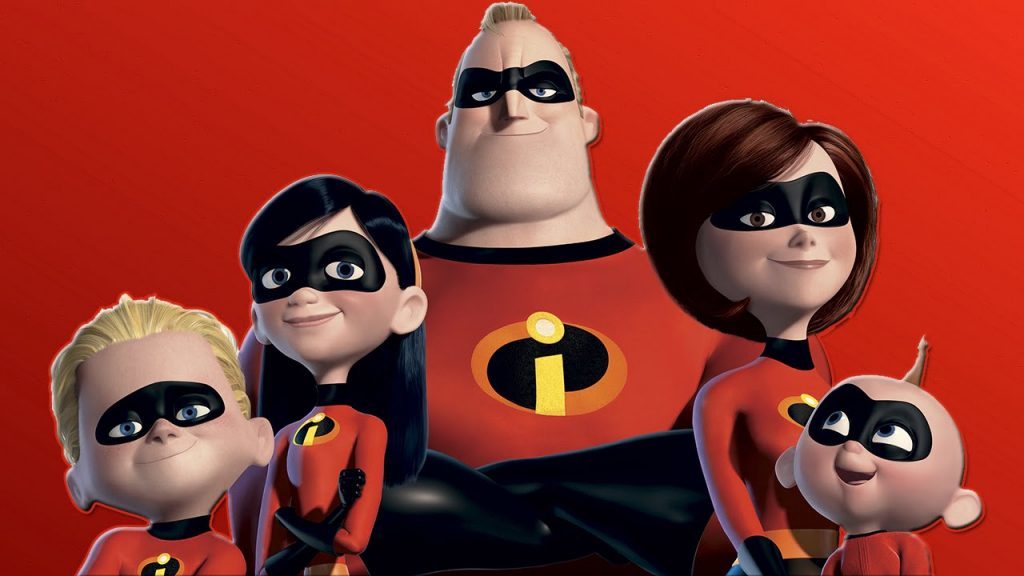 'Incredibles 2' is the second part of the Pixar 'Incredibles' series. In this part, a rich businessman tries to legalize super-heroes but is betrayed by one of his beloved ones, leading to a highly dangerous situation for the "Incredibles"-Family. Personally, I haven't seen the first part of the series (shame on me), but I was positively surprised by this movie. It really came with a lot of heart and didn't just milk the cash cow like some other animated movies tend to do. The film mixes a kids-friendly superhero plot with some family issues that especially parents will know well.
The only thing that really bothered me is that there are some logical difficulties, for example, that kids could have turned the other superheroes way sooner if they took their glasses off when they had the chance to. All in all, this is an example of what an animated movie can achieve when it takes itself seriously and doesn't just go after cheap gags or an uninspired plot that works well in cinemas. Both children and their parents will have their fun with this title.
Read More: Best Action Movies of 2018
5. Mission: Impossible – Fallout (2018): 7.9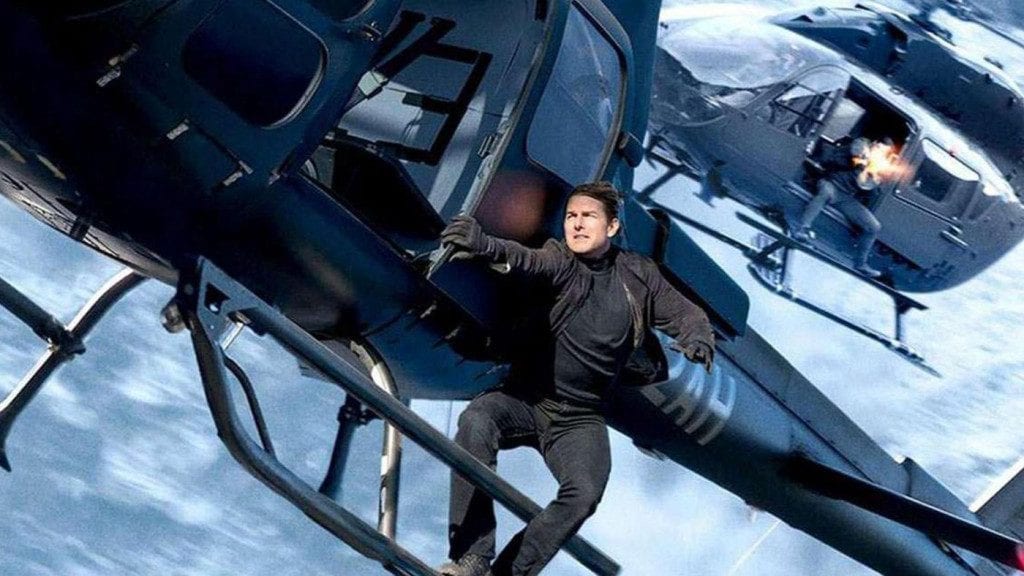 Yes, in the end, the latest addition in MI series was an overall good movie. But was it better than the hype? Not even close. It did effectively create a situation that caused our main hero to make a decision that was plausible and a situation that many people in real life must make. But at the same time, there was a feeling of 'we knew that it wasn't going to happen' throughout the movie, ultimately defeating the central purpose of the movie.
Out of all the Mission Impossible sequels, I enjoyed this one the best but it still fell into the sequel tropes. The makers decided to take the 'intensity' of the movie to the forefront instead of focussing on the storyline and character development, that in the end would have made this movie better. The 'villain' in this film is one-dimensional at best, and if we are honest with each other, then we would admit that the 'villain' definitively has to be equal to the protagonist, if not their superior — movies done correctly have proved this time and time again.
Read More: Best Heist Movies of 2018
4. Isle of Dogs (2018): 8.0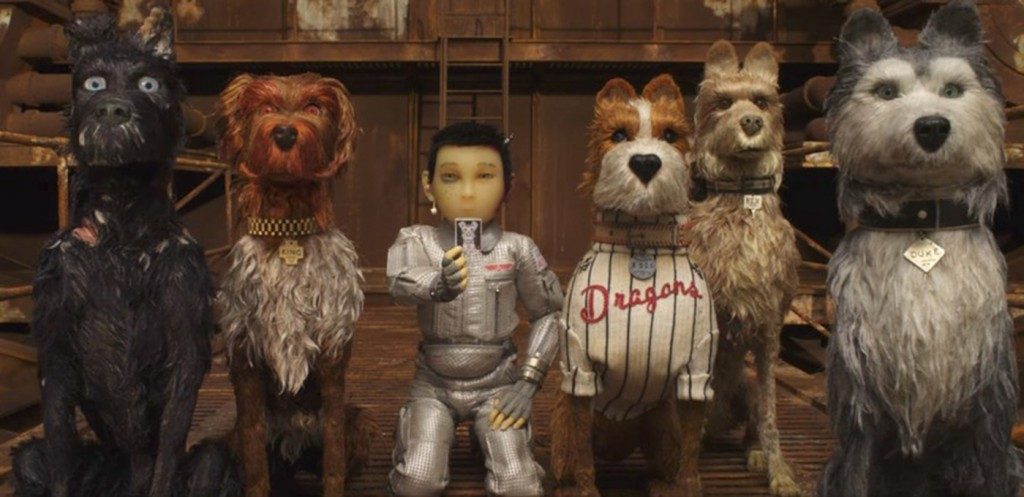 As you'd expect from Wes Anderson, the visuals are the most impressive aspect of this movie with there always being something to look at on screen. The dogs even have fleas moving around their body! The characters themselves consist of a ragtag pack of dogs and their leader "Chief" trying to get by on trash island, which is where the Japanese government dumped them due to a dog flu outbreak. The main human antagonist, Atari visits the island in search of his lost dog "Spots". Atari also happens to be the nephew of the current Japanese leader Megahashi, with spots being Atari's old support dog. As Atari sets off in search of his dog, his plane crash lands and is found by Chiefs pack.
From then on, he befriends the group of dogs and they help him search for his pet. Chief is at first reluctant to help the boy due to being the only stray whom does not believe in human ownership, but the development of his and Ataris relationship is one of the most important and heartwarming moments of the story. Half of the film also focuses on mainland Japan as a group of protesters uncover a government conspiracy directly relating to dog flu, including the discovery of an antidote which has been hidden from the public eye due to the leaders diastase for dogs. Overall, cannot fault this movie much and have watched it twice already. I recommend watching it at least once over for the visuals alone. I especially enjoy the Japanese text and dialogue as I studied the language at university.
Read More: Best Disaster Movies of 2018
3. A Star is Born (2018): 8.2
The film is about an alcoholic singer-songwriter and the relationship he sparks up with a waitress who moonlights as a singer at a drag bar. He realizes her talent in singing and songwriting and eventually brings her out to perform with him at one of his shows. She surpasses all expectations, and then must deal with the fame and the failing relationship with her drunk partner, whose condition worsens with every passing day. The film also enlists the talents of Sam Elliot and Dave Chappelle. Bradley Cooper does a good job as a director and a great job as an actor.
The film is also a good portrayal of mental health, the damaging effects addiction has on an individual, and their loved ones. It's somber but absolutely true. The cinematography is also excellent. The film is long and absolutely makes you feel it's the length. It is easy to get sidetracked and feel like parts in the final hour drag. It doesn't detract so much from the quality of the film because everything else is still really good. Music lovers and general film lovers will have a field day with this film. I would not be surprised at all if this film is up there in the mix for all the major Oscars of the year.
Read More: Best Cop Movies of 2018
2. Bohemian Rhapsody (2018): 8.4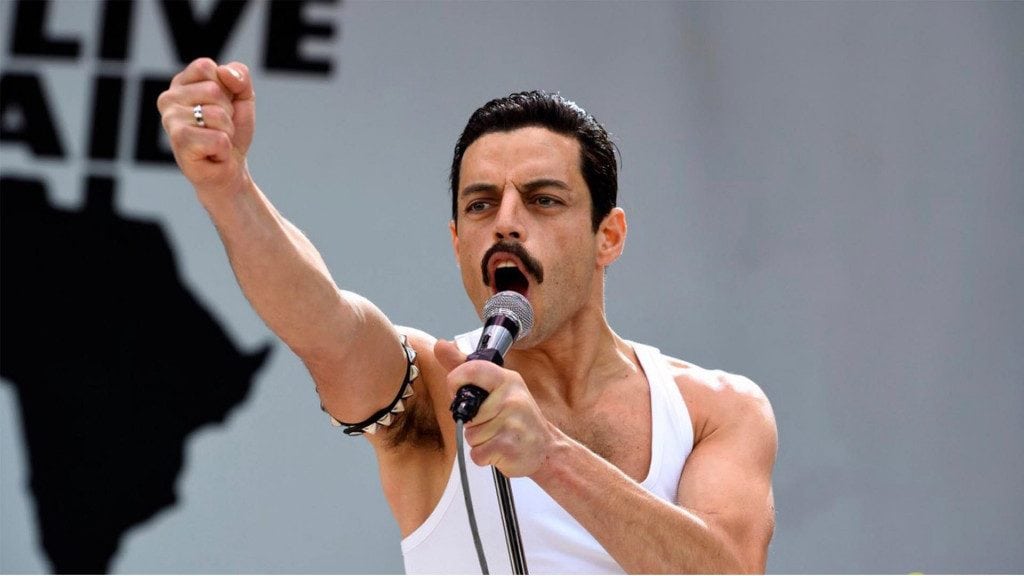 The plot tries to do too much. It starts as a crash course of how Queen came to be. It takes songs that we are all very familiar with and goes in depth a little on the creation of the song. Freddie's life is sprinkled a little here and a little there but the main story is Queen. Then things shift once Freddie's true sexuality enters the picture and that takes full steam. The music aspect dies off and we watch Freddie change. By the end of the film, both roads come at a crossroads, a conclusion where we get to see Queen's infamous Live Aide performance. The film is not terrible at both stories but would've been a lot more effective if it chose one to stick with. Either do a Freddie Mercury biopic or on the chemistry of Queen.
'Bohemian Rhapsody' is a film that I feel like felt more like a disappointment because of the hype. That was partially due to me having higher bars but it is entertaining. Rami Malek will certainly be in the Oscar race but I will think about how this film could've been better, especially pertaining to music related films from this year and recent years such as 'A Star is Born', 'La La Land', and 'The Greatest Showman'.
Read More: Best Korean Movies of 2018
1. Avengers: Infinity War (2018): 8.5
Marvel's innovative way of telling stories has led to the build-up of one of the greatest movie cliffhangers and franchise full of heroes known and loved worldwide. Marvel has always been known for its superhero stories ever since the beginning of its first comic which featured the Human Torch on October 1, 1939. Since then, Marvel has continued to strive to develop its characters and bringing its audience on an emotional journey through the death of their favorite heroes or as they conquer their rivals after their arduous journey to become stronger. Marvel's standard of excellence continues to hold true as they released Avengers: Infinity War.
This new Avengers movie has split audiences apart, some believing that the build-up did not match the quality of the ending while others fell head over heels for this emotional action-packed conclusion. 'Avengers: Infinity War' success is attributed to its realistic CGI, lovable characters, and a concise plot that seamlessly flowed from one scene to the other that left viewers on their feet as they applauded the satisfying conclusion to the movie. Audiences have a keen eye on the screen as CGI can either carry a movie or ruin it. Throughout the entirety of the film, the hard work and dedication of animators and artists were on full display as Thanos and the rest of Marvel's animated cast fought throughout the universe.
Read More: Best Superhero Movies of 2018