"If I were to kiss you then go to hell, I would. So, then I can brag with the devils I saw heaven without ever entering it."- William Shakespeare. If there is any other way of elucidating the intimacy of a kiss, I don't know it. There are a lot of feelings associated with this one act, the most prominent of all being that of romance. If you have seen many romantic films, you would have noticed that love is often the driving force for the characters. And that, a kiss holds a lot of promise. The protagonists of these stories dare to cross oceans in the hope of being kissed by their beloved. Some fight to hold on to their breaths for the promise being back with the one they love, while others embrace their end after the promise has been fulfilled. There is a certain anticipation that takes hold of a person before they have their first kiss, and there is a relief when they have their last.
There is a lot of power in a kiss, whether it is the one before the lovers are parted, or the one when they are reunited. Following movies of 2018 perfectly captured the complicated emotions, along with the simpler ones, behind a kiss. Here's the list of top movie kiss scenes of 2018.
10. Midnight Sun (2018)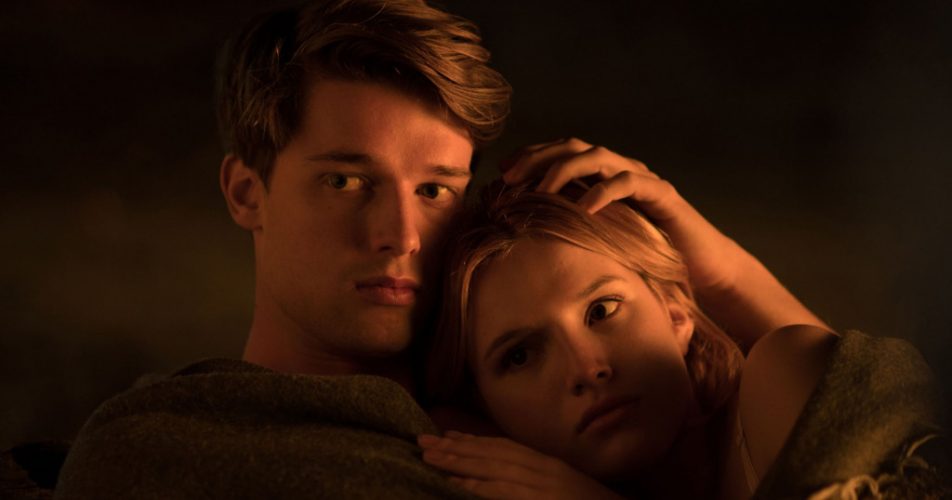 Based on the novel of the same name, 'Midnight Sun' told the story of a girl named Katie Price. She is diagnosed with a disease that prohibits her from going out into the sun and to keep her safe, she is made to stay at home. Her only companion, over the years, is her best friend and a boy who every day passes by the road in front of her window. Katie knows that she can never have a normal life, but she doesn't complain or whine about it because her father is one of the best people in the world. But, when she finally meets Charlie, face to face, she realises that she has to give herself a chance at a normal life, even if for a limited amount of time. Charlie sees Katie playing the guitar on a train station and he is taken by her voice and simplicity, something that girls around her don't seem to exhibit! But he has no clue about Katie's situation, though he does wonder sometimes why she only meets him at night. He might know about it, but we do, and we know that their love is doomed. And while their first kiss portrays the innocence of first love, we know that it comes with an added emotion of impending tragedy.
Read More: Best Action Movies of 2018
9. Maze Runner: The Death Cure (2018)
Based on the novel of the same name by James Dashner, 'The Maze Runner' series was set in a dystopian world where the task of saving the world fell on young Thomas and his friends. 'Maze Runner: The Death Cure' ended the series with an epic finale and tied up all the loose ends that had been dangling throughout the series. Thomas and Teresa's relationship throughout the series had been in upheavals because of the changing loyalties of Teresa. But, by the end, it had been clear that they were, perhaps, meant to be together. However, their story didn't end so well when Teresa dies trying to help Thomas. The sincerity of her love despite all she had done before is what makes our hearts break as she falls into the fire and lament over their one final kiss.
Read More: Best Heist Movies of 2018
8. The Kissing Booth (2018)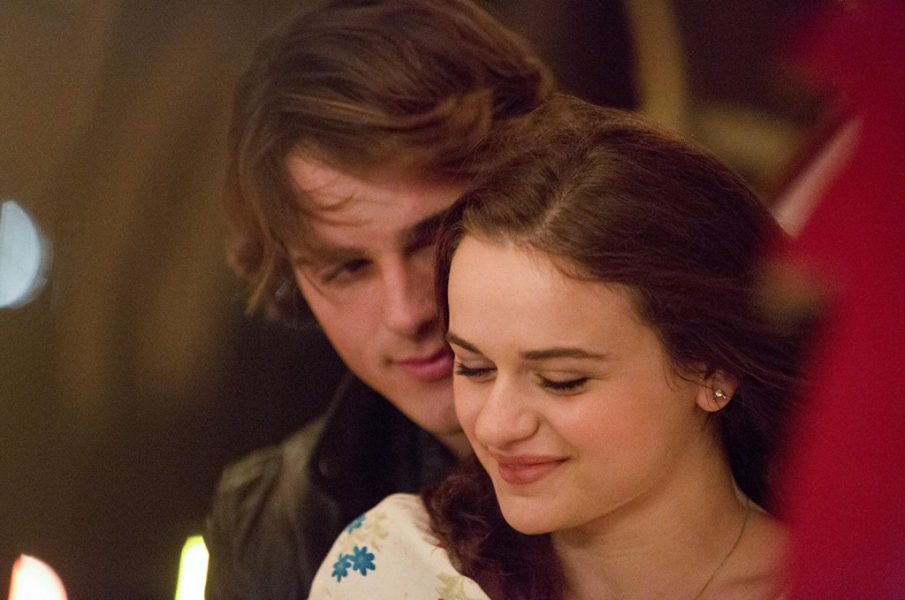 It is the inherent trait of humans, to go for the one thing that is prohibited for them. Elle and Lee had been best friends since childhood, and they had a brother-sister sort of relationship. There were some rules in place for them, to simplify things if they ever got complicated. One of them was to keep their hands off of each other's siblings. But there was a slight problem to this rule. Elle had a major crush on Lee's older brother, Noah, and Noah being around all the time didn't help the cause. And then, there came the spring carnival where Elle and Lee organised a kissing booth. That's where Noah kissed Elle, quite steamy at that, for the first time and she realised that he too had feelings for her.
Read More: Best Disaster Movies of 2018
7. Destination Wedding (2018)
Everyone has a different idea of what a perfect couple should be like. Some believe that they should be the same, which would bring more compatibility in their relationship, the ones who would finish each others….? (If you finished it, then we're good!) For some, the perfect couple is more of a yin to the other's yang thing. Polar opposites, the ones who balance the scales in the relationship, and complement each other, fitting together like pieces in a puzzle. When Frank and Lindsay meet, they seem like the one who is exactly like each other. They hate everyone, they hate each other, they even hate themselves. But, as we get to know them more, we realise that they are more of complementary sort of couple. There is a certain absurdity in their coupling which makes it hilarious to watch them together. Even the first time that they kiss is nothing close to a romantic step up in their love. It is funny and awkward and yet seems more normal than most kisses we see on screen.
Read More: Best Cop Movies of 2018
6. On Chesil Beach (2018)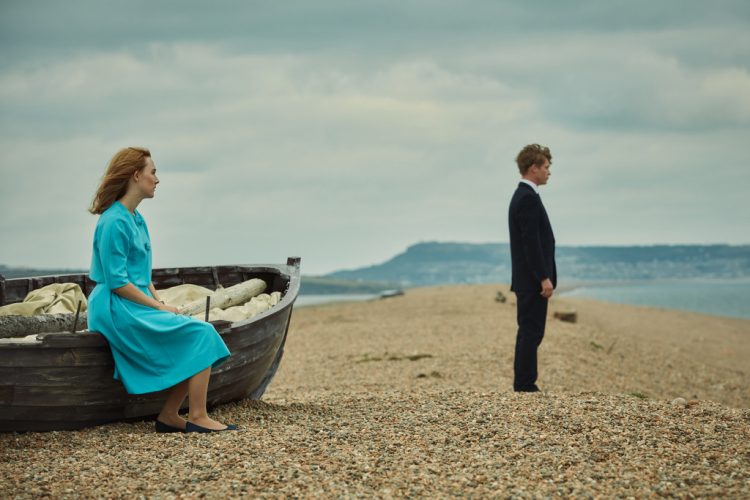 Young love is full of hope and excitement, possibilities and a promise of future. Saoirse Ronan's Florence and Billy Howle's Edward have the same feelings when they are in the initial stages of their love. However, since they don't have any previous sexual experience, the anticipation of the one that would happen between them is what makes both of them nervous. Even though they love each other, there is a certain awkwardness in their kiss, the one they hope wasn't there but can't help it from showing either. Saoirse Ronan and Billy Howle artistically brought out the complex emotions that haunted their characters in a beautifully heart-breaking way. Them trying to give their love a chance while feeling utterly uncomfortable demonstrates how much they are trying to make things work.
Read More: Best Korean Movies of 2018
5. Irreplaceable You (2018)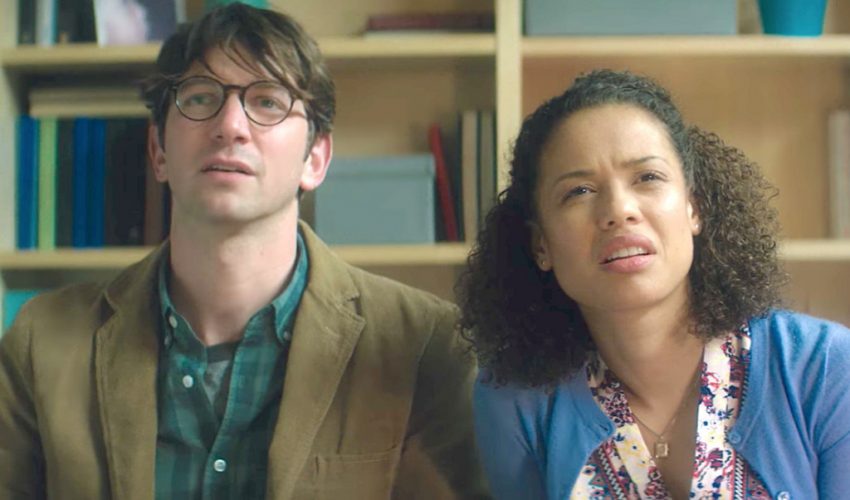 One of the most common themes that we see in love stories is the death of one of the leading characters, which adds an emotional touch to the story. There are a lot of ways to kill a character. They could die in a sudden accident, or fall prey to an addiction that had been haunting their lives. One of the most common tropes is the contracting of an incurable disease. And, the wonder is, no matter how repetitive this plot device might seem, it seems to work most of the times. But then, I guess, it also depends on how well the story has been told and how great the chemistry between the characters is. 'Irreplaceable You' uses one such cliché but manages to get away with it because of its great actors. It tells the story of Abbie who is about to marry her childhood best friend, Sam. The hitch in the plan comes when Abbie is diagnosed with cancer. With a clock set on her lifetime, Abbie worries more about the people she will be leaving behind than her own condition. She tries to find someone for Sam so that he can be happy even after she is gone. Her quest frustrates Sam, sometimes, but it is also the mark of how much she loves her. And the extent of this tragic love is what makes their kiss swoon-worthy.
Read More: Best Thriller Movies of 2018
4. Fifty Shades Freed (2018)
'Fifty Shades trilogy' will remain one of the most sensual films of recent times. There might not have been much content to it, but one can't deny that there was a lot of romance to it which was amplified by the crackling chemistry of its actors. I mean, who doesn't want to be flown around in a helicopter? Who doesn't want a young, handsome millionaire (maybe a less kinky one!) to fall for them? Yes, the books weren't so great and the writers of the film had the opportunity to make it better, but they miserably failed at it. The one good thing they did was casting a pair of beautiful actors for it. It could have been a whole lot better if the writers had even tried to put in some effort.
Nevertheless, that's not the focus of our discussion right now. The finale of the series saw Christian Grey and his lady love, Anastasia Steele sealing the deal by getting married. Jamie Dornan and Dakota Johnson made sparks fly between Christian and Anastasia, and made the fans of the series swoon once again. Also, this film saw Anastasia becoming more forward with her relationship. In other films, Christian used to be the possessive one, but this film, Anastasia got to play that part, for once! An equality seemed to have been achieved by Christian and Anastasia, now!
Read More: Best Sports Movies of 2018
3. Deadpool 2 (2018)
'Deadpool' is the perfect film for anyone who wants to have a good time. It is extremely funny and Ryan Reynolds' comic timing is what makes it all the better. As most cases go, there is humour in the film. But in this case, there is a film in the humour. Despite all the hilarious things and the sly commentary, there is one thing that keeps Deadpool's character grounded. And that is Vanessa. In the first film, we saw how she stuck with him even after he had turned into a not so attractive version of Ryan Reynolds, and all the great inspirational quotes that Deadpool gave us was because he had a great love in his life. Vanessa is Deadpool's tether in life.
The great chemistry between Ryan Reynolds and Morena Baccarin makes the relationship between their characters "couple goals" worthy. "Kiss me like you miss me, Red" is the line that will, perhaps, be counted as one of the most iconic lines of this year. The love between Wade and Vanessa also gives a touch of emotion to the otherwise riotously hilarious film. So, while the first time, this line, and the kiss that follows, holds a more playful meaning; the next time it is said, it comes with an emotional baggage.
Read More: Best Sci-Fi Movies of 2018
2. Love, Simon (2018)
It is the love that survives against all odds that receive the sweetest taste of victory. And no one would understand this better than seventeen-year-old Simon Spier. Him waiting for his Blue to show up one last time on the merry-go-round and Blue showing up just before Simon is about to give up is the classic form of a struggling protagonist meeting his happy end. Simon was a regular boy, by all means. He was in a good school, he had a great group of friends, his parents were loving and understanding, and Simon was good at studies, as well. The school would be over after some time and then, Simon would go to college. He had already made plans for that, too.
So, yeah, Simon was normal. He was perfect. But there was a bit of problem in his perfection. He was gay. No, him being gay was not what kept his life from being perfect. It was the outing of his secret to everyone. He didn't want to make a big fuss out of it and knew that once he came out, people's perception towards him would change drastically. He had seen such a thing happening with one of his classmates for quite some time. Simon had it all planned out. He'd come out to his family before he went to college. No one else needs to be informed. But, when you keep a secret, you feel the need of sharing it with someone. Simon felt that too and when he met an anonymous person who claimed to be gay, Simon reached out to them and they started to talk about all the things that no one else would understand. Over time, Simon fell in love with him; and over time, things went downhill for him.
Read More: Best Romance Movies of 2018
1. A Star Is Born (2018)
A love story will fail drastically if its story doesn't drench with emotions. And a romantic film will not have a hint of charm if its actors are unable to create a chemistry between themselves. 'A Star Is Born' didn't suffer from any such thing. With a firm plot and a classic story, all it needed to turn into a huge success was the A-game from its actors and a handful of songs that would pierce through even the hearts made of stone. Bradley Cooper and Lady Gaga created a sizzling chemistry between their characters, Jack and Ally. Perhaps it was their admiration for each other in real life that they reflected in their character, or maybe, they are just really great actors. No matter what the reason was behind their awesome performances, 'A Star Is Born' was made great by their work. The romance between them came out in full bloom and got us invested in the story, no matter how many times it had already been told before.
For those who don't know, this film follows the love between a couple whose story meets a tragic end. Jack was a successful singer but there was a void in his life that nothing could fill. So, he tried to shut it with alcohol and drugs. Ally had a magical voice and she was great at writing songs but facing failure, she had given up on her dream of becoming a singer. They find each other and their lives change forever.
Read More: Best Family Movies of 2018