If there is one thing that has inspired more stories than most, it is love. From Shakespeare's 'Romeo and Juliet' to the latest 'A Star is Born', love is the prominent driving force in all these stories. Love can come in all forms. Some storytellers choose to tell the story of the first love which is still free of life's twists and turns, while others tell the stories of a love that has survived the test of time with the lovers sticking with each other through thick and thin. Some choose to give their characters "a happily ever after" after passing them through the ordeals of cruel circumstances; while some choose to make a story so sweet that it breaks the heart of the viewer when the doomed fate of the relationship is revealed.
Love comes in many forms, and following list of top romance movies of 2018 that best portrayed love. The list includes teen romance movies, drama romance movies, black romance movies, gay romance movies, fantasy romance movies and historical romance movies.
20. Forever My Girl (2018)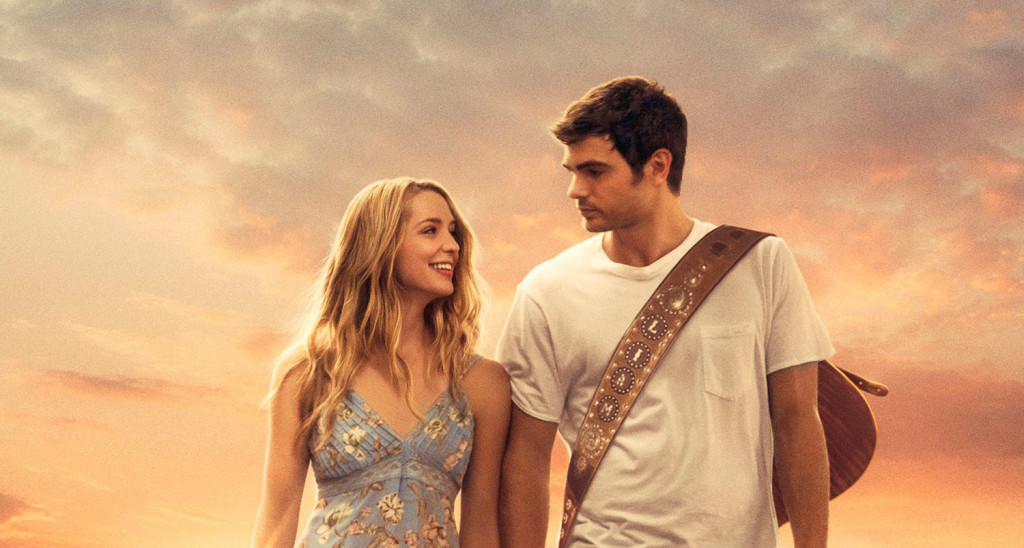 Success demands sacrifice, but what is the extent of this sacrifice? What are the things that a person should or should not leave behind? Liam Page didn't think twice before leaving everything behind to pursue his career in music. He had a perfect relationship with Josie when they were in school. They were so much in love that they decided to get married. But, at the critical moment, Liam backed off, leaving Josie alone at the altar. Years later, he returns to his hometown, trying to reignite his relationship with his family, only to discover that no one wants him around anymore. He might as well have left until he discovered something that made him stay.
Read More: Best Disney Movies of 2018
19. Mary Shelley (2018)
Mary Wollstonecraft had a lot of reasons to fall in love with Percy Shelley. He was a poet and she loved literature, wanting to write something of her own someday. But their love didn't find approval from Mary's parents. Realising that they will not be accepted as a couple by the blessing of their parents, they decide to elope. They find shelter in the house of Lord Byron where a certain challenge turns out to become the turning point in Mary's life. Starring Elle Fanning as Mary Shelley, this film follows the early days of the author's life and explores the romance that eventually led her to write the famed 'Frankenstein'.
18. Book Club (2018)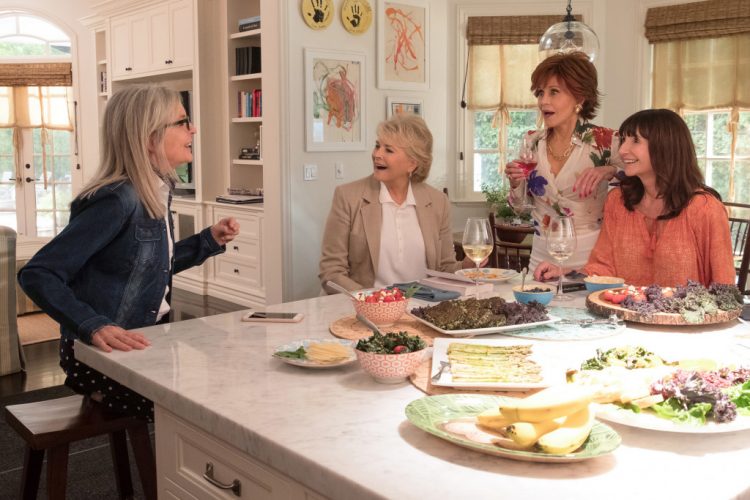 Diane, Vivian, Sharon and Carol have been a part of the same book club for over three decades. No matter how their life was when they were younger, every single one of them has something missing from their lives now. Diane has only recently lost her husband and is living alone, despite the suggestion of her daughter to come live with her, although, in a different city. Vivian has a successful business but she has always shied away from commitment as she loves her freedom. Sharon has been divorced for fifteen years and hasn't found someone for herself since then. And Carol is married, but unhappily. The romance between her and her husband disappeared a long time ago. But all their feelings are reignited when they read 'Fifty Shades of Grey'. They decide to embark on the journey of romance, one more time.
Read More: Best Superhero Movies of 2018
17. Love, Simon (2018)
Simon Spier has a good life. He has loving parents, a great sister, and a group of awesome friends. But there is one secret that no one knows about him. Simon is gay. He knows that if he comes out now it will become more of an issue than it should be, so he decides to wait till school is over. Once he moves to college, he will live his life, his own way. While he keeps his sexuality a secret from everyone, he chats with another gay person on the mail. But they have kept their identities anonymous because of the fear of being outed. However, Simon falls in love with this guy and has to figure out who he is before school is over.
16. Set It Up (2018)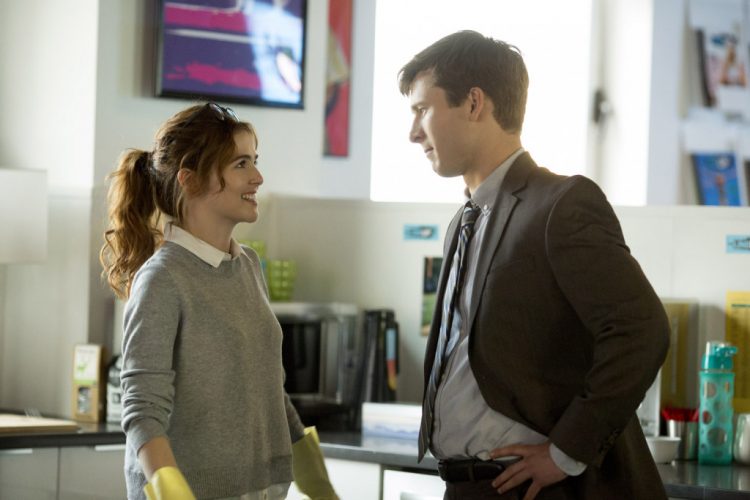 Harper Moore and Charlie Young are young, ambitious and hard-working. However, despite all their efforts, their lives are going nowhere. It's not because they don't work enough. It is because they work too much! Their bosses are demanding and tough. They make them do all sorts of things for them. From scheduling their days to making science projects for their children, Harper and Charlie leave no stone unturned for their bosses. But, this overworking lifestyle, for which they are not paid enough, is taking a toll on both of their lives. When they come across each other, they realise that they are in the same position and can help each other out by setting up their bosses, who don't have much of a romantic life themselves.
Read More: Best Action Movies of 2018
15. Destination Wedding (2018)
"Opposites attract" is perhaps one of the most commonly used terms while describing people's attraction to each other. But, more often than not, people are drawn to each other because they are exactly the same. Frank hates everything. He hates that he has to show up at his brother's wedding, he hates the whole world for being consumed by senseless things, and now, he hates Lindsay too. Lindsay is Frank's brother's ex and meets Frank on the way to the wedding. She takes an instant dislike for him because of his snobbish character. But they soon realise that they can only talk to each other at the wedding because they don't like anyone and they're not like anyone. As they spend more time together and go through a life-threatening experience, they uncover the things that they have in common and learn to appreciate their differences.
14. Nappily Ever After (2018)
Perfection comes at a price, which is often one's confidence and self-respect. Ever since she was a child, Violet has been taught to be perfect by her mother. She has a successful career and is in a relationship which she expects will soon take another step up. But when an encounter at a salon goes horribly wrong, Violet's whole set-up of perfection falls to pieces and she is forced to look at herself as she is. No more finding herself perfect, she suffers from self-loathing and constantly worries what people might think about her now. Her mental state soon starts to reflect in her relationship, as well. Her boyfriend breaks up with her, her relationship with her mother becomes strained. But she finds someone else who helps her get her perspective right.
Read More: Best Heist Movies of 2018
13. Finding Your Feet (2018)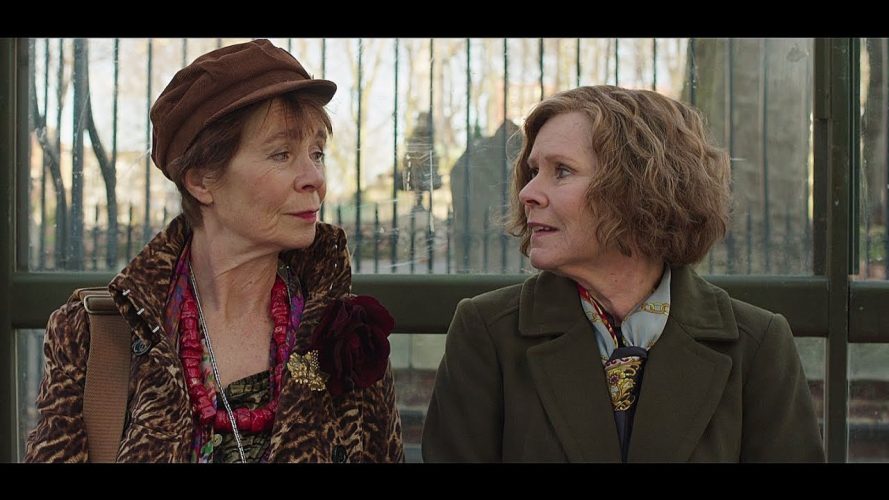 Sandra Abbott had been leading a simple life with her husband of thirty-five years. But this normalcy is shattered when she finds out that her husband has been having an affair with her best friend. Broken by his cheating, she divorces him and moves in with her sister who is a complete opposite of the quiet, simple Sandra. However, she realises that continuing to live life the same way will bring her nothing new, so for once, she decides to look on the other side of the curtain and joins her sister and her colourful friends on their daily adventures. 'Finding Your Feet' is the story of Sandra finding out that life is worth living until your very last day.
12. Mamma Mia! Here We Go Again (2018)
Ten years ago, 'Mamma Mia' offered the story of a girl named Sophie who decides to find out her father so that she can invite him to her wedding. However, her mother, Donna, doesn't know who the real father is because she had three encounters in a small period of time. 'Mamma Mia' ended with Sophie accepting all three men as her fathers and her mother ending up with one of them. While Donna's story sounded enticing, we never really got to know about her younger days. 'Mamma Mia! Here We Go Again' tells that story. In the present day, a year after Donna's death, Sophie decides to reopen her mother's hotel. Along with her newfound struggles, we see the story of Donna, in 1979, gallivanting through life in her own way while meeting new people and finding the place for herself in the world. It shows how she met the three men, one of whom could be the father of her daughter, and how she ended up with the dream of opening a restaurant in a secluded island.
Read More: Best Disaster Movies of 2018
11. Adrift (2018)
Tami met Richard while he was planning to sail across the Pacific Ocean. She agreed to accompany him on this adventure because she was smitten by him. As they set the sail, their love had already blossomed to the point of no return. They enjoyed the promise of an exciting time, but unbeknownst to them, they were walking towards mortal danger. A catastrophic hurricane destroys their ship and Tami finds herself stranded in the sea, along with an injured Richard. Now, she has to find the strength to find her way back to the land while keeping Richard alive.
10. Juliet, Naked (2018)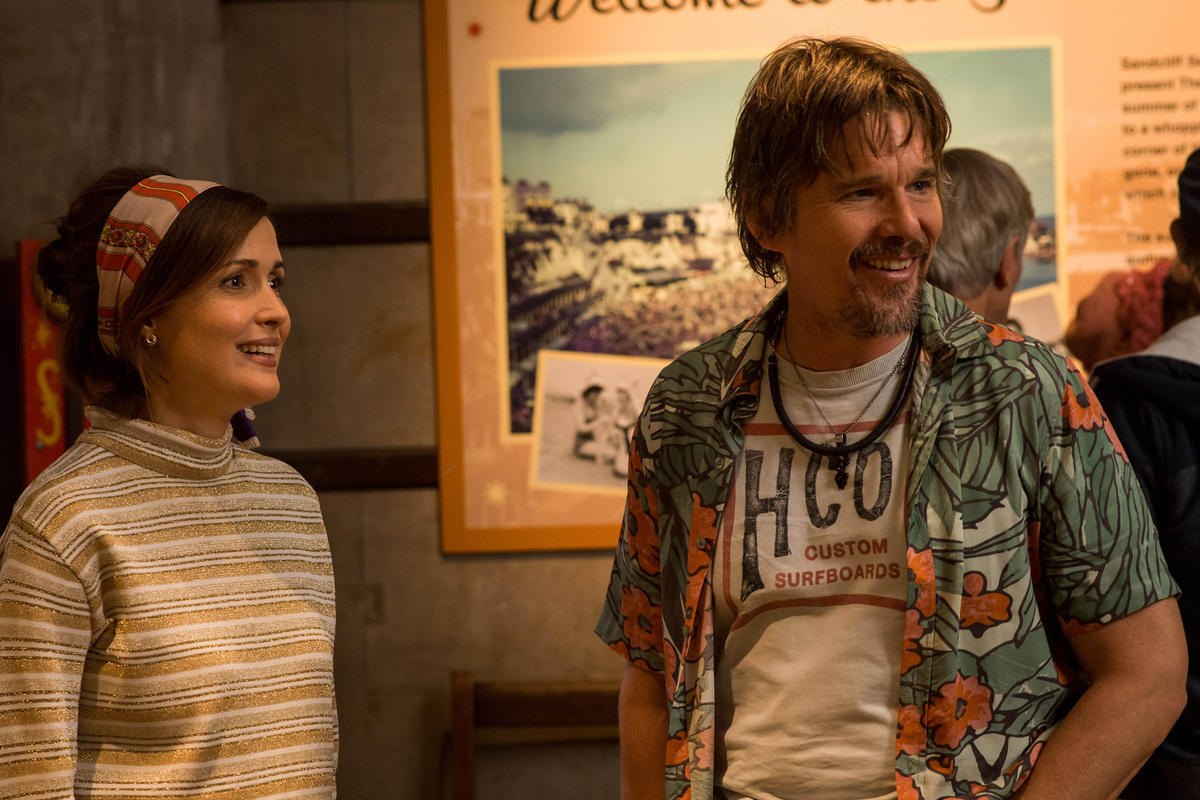 Annie's relationship would have been better had her boyfriend not been so obsessed with an obscure musician named Tucker Crowe. Her boyfriend operates a fan-site about Crowe's music, and unimpressed with Crowe's music, one day, Annie writes a negative review about one of his famous albums. The review attracts Crowe's attention and he thanks Annie for being real and honest in her evaluation. They get to talking further and develop a status where they indulge in life discussing conversations. While her connection with Crowe blossoms, Annie's boyfriend cheats on her with someone else. Annie leaves him and explores her connection with Crowe, changing both of their lives.
9. Husband Material (2018)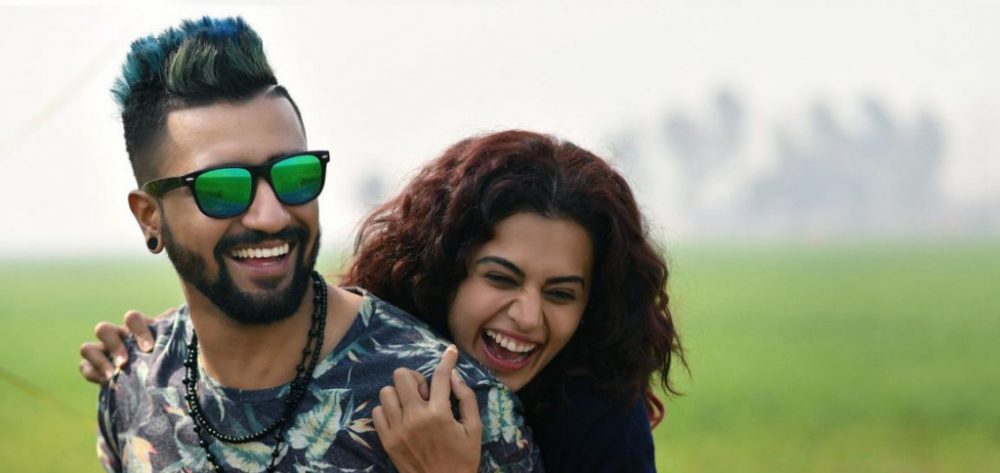 To be honest, it is difficult to believe that 'Husband Material' is a Anurag Kashyap film. But credit to Kashyap for showing us that he can make a romantic film as well as anybody in Indian cinema. And to be fair to him, there are aspects of the film that are trademark Kashyap. For instance, the way music is integrated with the plot is so typical of Kashyap. The story of 'Husband Material' follows Rumi (Tapsee Pannu), who is a free-spirited young woman living with her extended family. She is in love with Vicky (Kaushal), who is a blue-haired DJ afraid of taking responsibilities. Rumi parents want her to get married, and in turn start looking for a suitable groom. Enter London-settled Robbie (Abhishek Bachchan) who takes a liking of Rumi from the moment he lays eyes on her. Meanwhile, Rumi plans to elope with Vicky but soon finds out that he is not ready to marry her. I wouldn't reveal anything more, but I am sure you get the idea.
Read More: Best Cop Movies of 2018
8. On Chesil Beach (2018)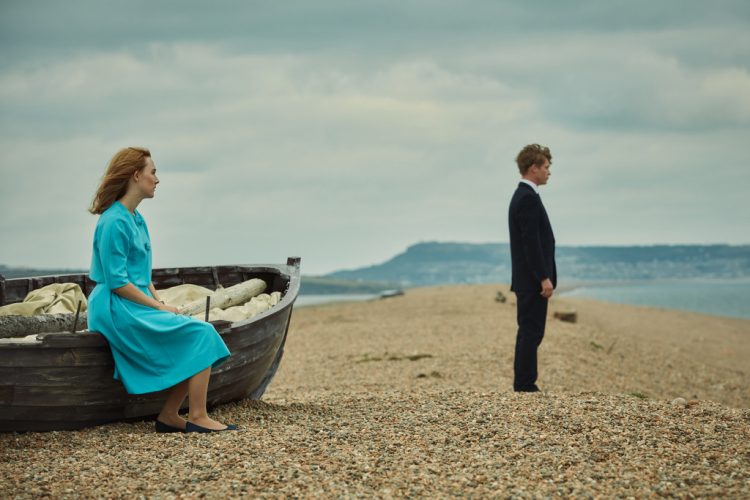 When Edward and Florence met, they were young and enthusiastic and excited by the promise of love. Despite the differences in their backgrounds, they fell in love with each other and after a short courtship decided to get married. However, both of them were sexually inexperienced and were concerned about how their first experience would go. They go on their honeymoon where their first sexual encounter doesn't go so well. Now, Florence wants to live with Edward as his platonic wife but the idea doesn't set so well with him. Saoirse Ronan and Billy Howle star in this film as the tragic couple whose love each other but find being together very difficult.
7. The Guernsey Literary and Potato Peel Pie Society (2018)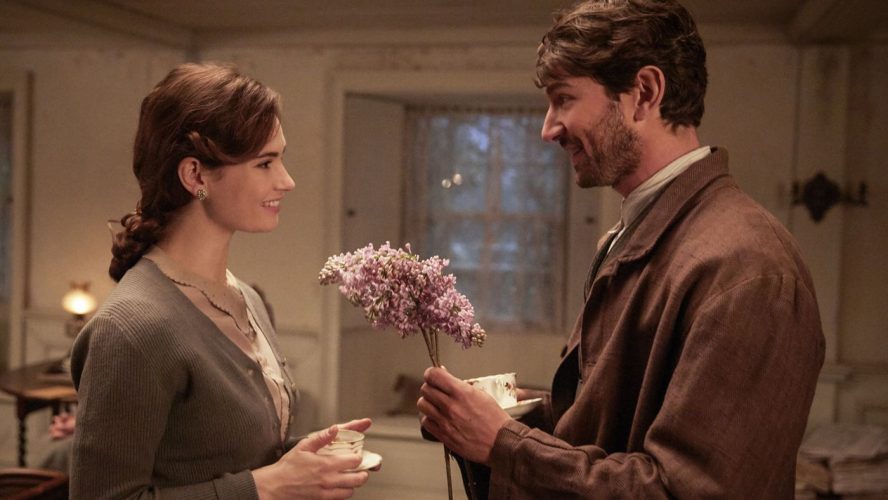 "Books are uniquely portable magic"- Stephen King. Books really are magic because they have the power to change the world. They have the power to save people, save lives. Juliet Ashton enjoys a career as a writer and receives many fan-mails about her books. But one, in particular, catches her attention. This letter comes from a man who lives on the island of Guernsey. In the letter, the man thanks her for writing a book that was read in his book club, and describes how he and his friends were literally saved by the books. Intrigued by his story, Juliet decides to visit the island and get a complete picture of what the man was talking about.
Read More: Best Korean Movies of 2018
6. Puzzle (2018)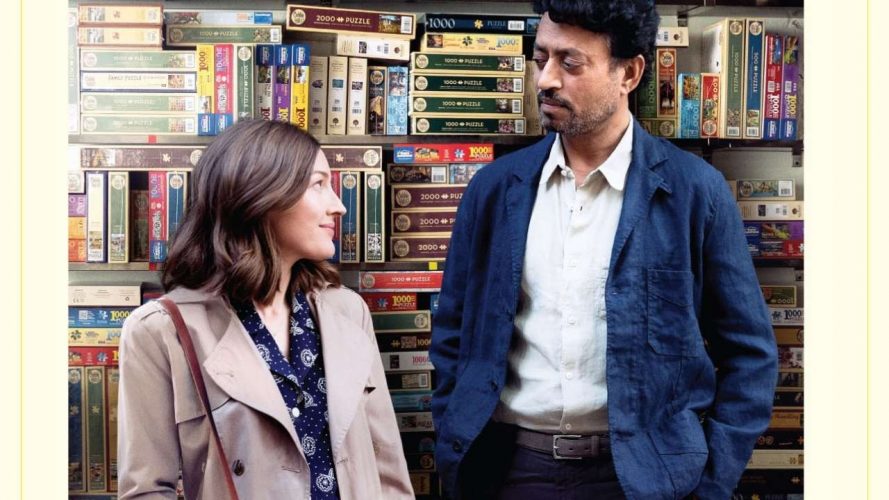 Agnes has an unbearably monotonous life. She has two kids who have grown up and moved out of the house, and her husband doesn't pay much attention to her. She feels neglected, realising that her family is taking her for granted. One day, she receives a puzzle box as a gift and discovers that she is gifted at putting together the broken pieces and forming a full picture. She decided to buy more puzzle sets and in one shop, she meets Robert, who shares her passion for puzzles. Brought together by similar interests, they enter a competition which brings them closer to each other and their own identities.
5. Crazy Rich Asians (2018)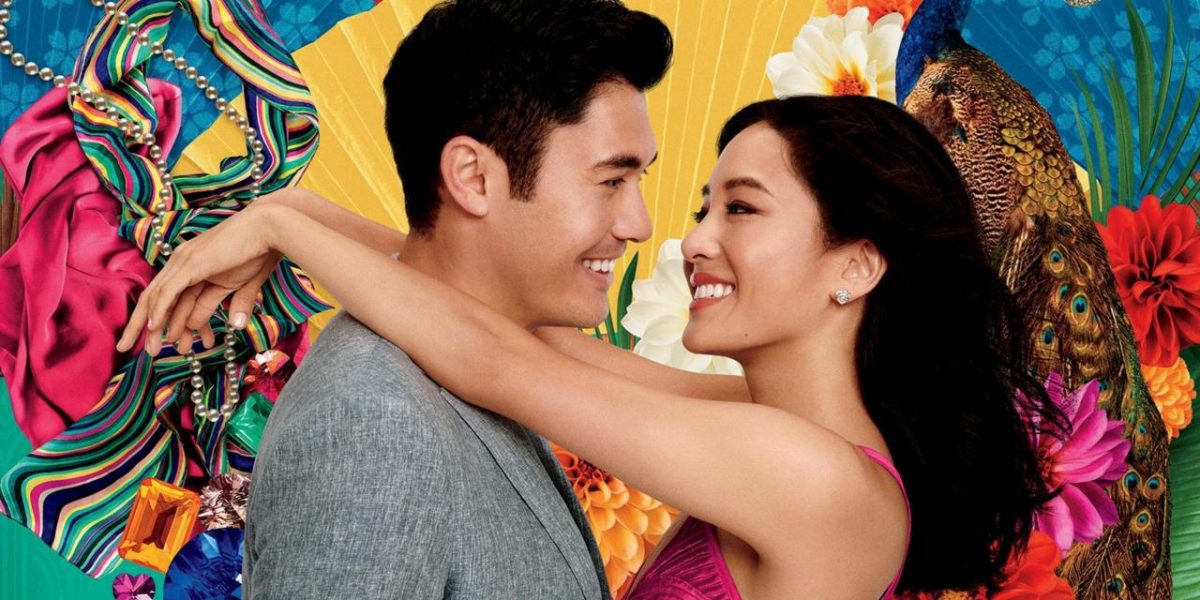 Rachel had been leading a blissful life as a professor at New York University and dating the man of her dreams, Nick Young. When he invites her to attend his best friend's wedding with him in Singapore, Rachel decides to accompany him, hoping to finally meet his family. Before she leaves, she discovers that Nick is actually a big deal in Singapore. He comes from a rich family and being one of the most eligible bachelors in the country, he has a great deal of spotlight on him, which by association, will now fall on Rachel too. Unfazed by this new discovery, Rachel travels with Nick, only to find out that the high-society that Nick is a part of leads a very different life and that his mother hates her.
Read More: Best Thriller Movies of 2018
4. The Old Man and the Gun (2018)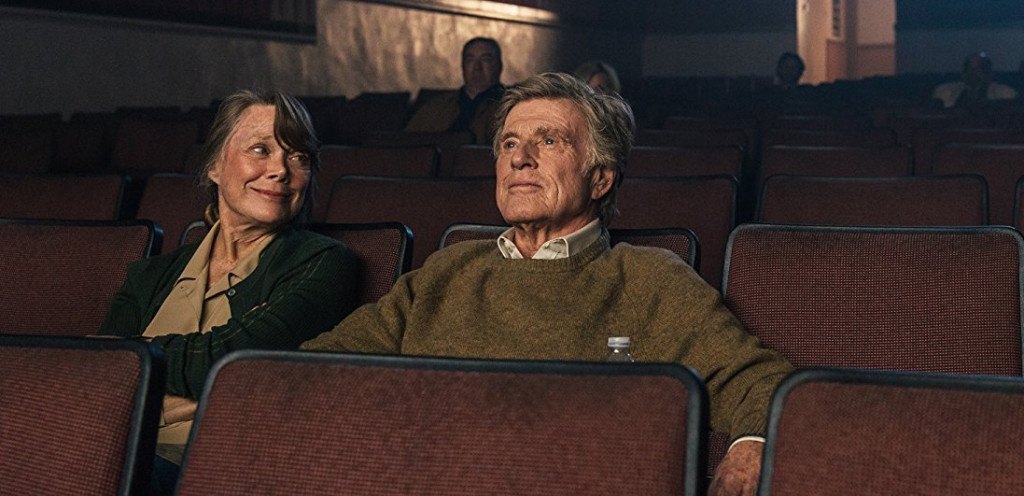 'The Old Man and the Gun' is as much a romance film as it is a heist movie. Based on the true story, 'The Old Man and the Gun' follows career criminal and prison-escape artist Forrest Tucker, who loves to rob banks — not that he needs money but because he has so much fun doing it. Forrest successfully escaped incarceration 18 times. This cat-and-mouse movie is comical and affecting in equal measure. 'The Old Man and the Gun' is a film that Hollywood stopped making long back. Heist movies are now more about the violence, the blood, the thrill etc. That's why Lowry's film is such a stand out; he relies on the charm of his subject to tell a story that is infused with a sprinkling of humor, romance and nostalgia. 'The Old Man and the Gun' is the feel-good film of the year.
3. If Beale Street Could Talk (2018)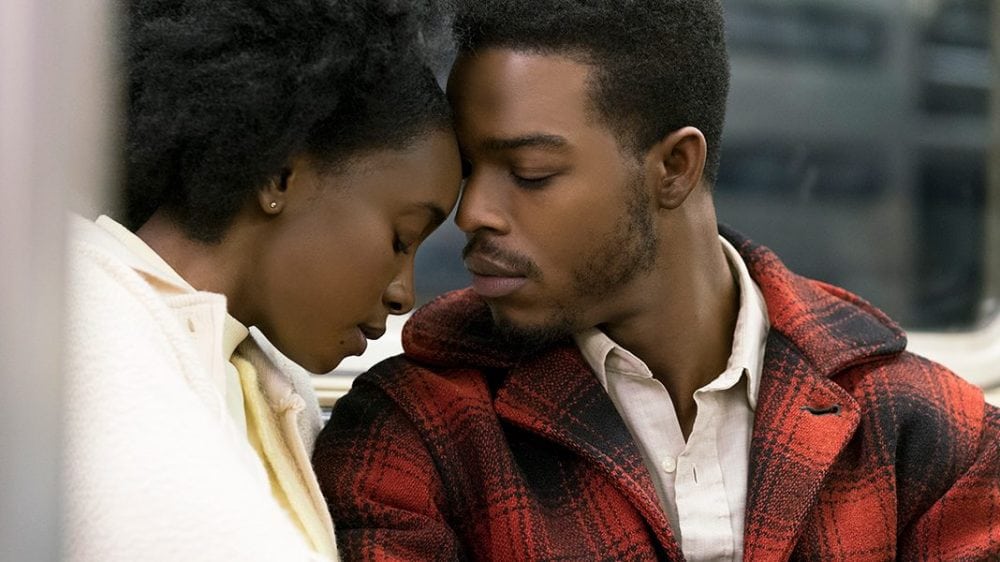 Adapted from James Baldwin movie of the same name, 'If Beale Street Could Talk' follows Tish (KiKi Layne) and Fonny (Stephan James) who are deeply in love. Tish is only 19 and is pregnant with Fonny's child. But Fonny is going to prison for a crime he didn't commit. As the film begins, Tish must break the news to her family, and his. Tish's mother (Regina King), soon must decide how far she will go to secure her daughter's future. Made in the era of #BlackLivesMatter, 'If Beale Street Could Talk' certainly is going to strike a chord with many. Its lyrical, play-like quality brings immediacy to the viewing experience. Jenkins also seems to be inspired by Wong Kar-Wai. The film almost feels like Jenkins version of 'In the Mood For Love'. Overall, 'If Beale Street Could Talk' does prove that Jenkins is a special talent and that 'Moonlight' was no fluke.
Read More: Best Sports Movies of 2018
2. Cold War (2018)
It is during troubled times that love comes out in its full glory. Inspired by the story of his parents, the director, Pawel Pawlikowski made this film about two lovers who try to keep alive a relationship that is doomed from the beginning. Set in Cold War-era Poland, Wiktor, a music director is trying to find a new voice with which to dazzle the world. In one of the auditions comes Zula, a beautiful young woman whose voice is as sweet as her mysterious character. Smitten with her beauty and talent, Wiktor pursues her love which takes the lover on a journey that is tumultuous not only romantically but also politically.
Read More: Best Spanish Movies of 2018
1. A Star Is Born (2018)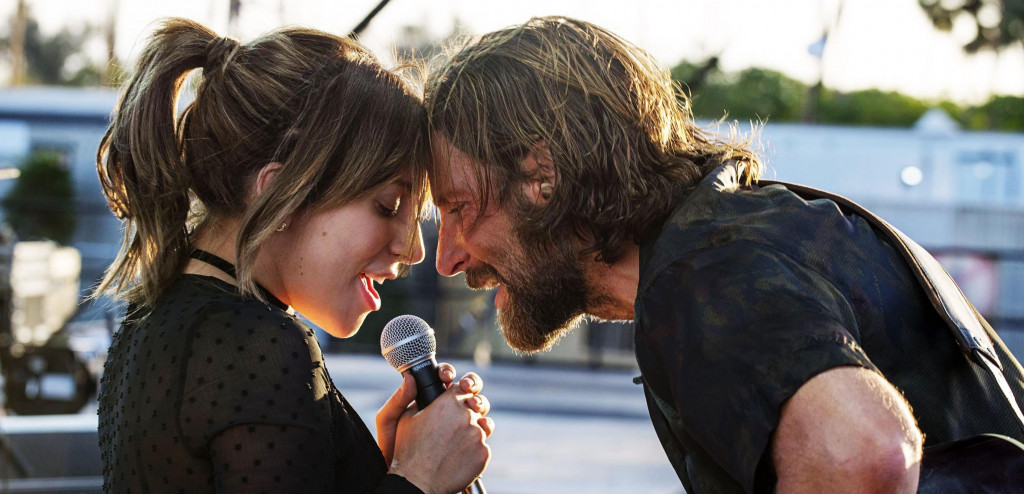 Some stories are timeless, and 'A Star Is Born' is one of them. Being the third remake of the original 1937 film, the Bradley Cooper directed film had an immense challenge. Everyone knows how the story goes for the protagonists of the story, so there was no surprise factor, nothing that would come as a revelation for the viewers. The entire responsibility rested on the writers and the actors to create their own magic while living up to the expectation created the previous versions. And it impressively succeeded at that. Bradley Cooper and Lady Gaga as Jack, the seasoned singer but struggling with addiction, and Ally, a young singer who has given up on her dream of becoming a singer, were absolutely phenomenal. With its beautiful music and strong performances, 'A Star Is Born' excelled as the heart-breaking, tearjerker and impactful love story that will stay with long after you've watched it.
Read More: Best Sci-Fi Movies of 2018