In an era where fast-paced thrillers and edge-of-the-seat dramas reign supreme, there's something refreshingly timeless about a good comedy. Think about it: While special effects might age and drama tropes may evolve, a laugh remains timeless. Comedy movies, with their perfect blend of wit, charm, and heart, have a unique capability to heal, evoke hearty laughs, and sometimes even provide a reflective mirror to society.
As we navigate the streaming galaxy, Paramount+ emerges as a treasure trove of rib-tickling gems that tick all the boxes for an ideal comedic experience. From slapstick situations to clever satirical commentaries, this platform houses it all. And while humor is undeniably subjective, this list promises a laughter guarantee, serving up a range of comedic flavors for every palate. Dive in, and let the joyous world of comedy on Paramount+ carry you away!
10. Babylon (2022)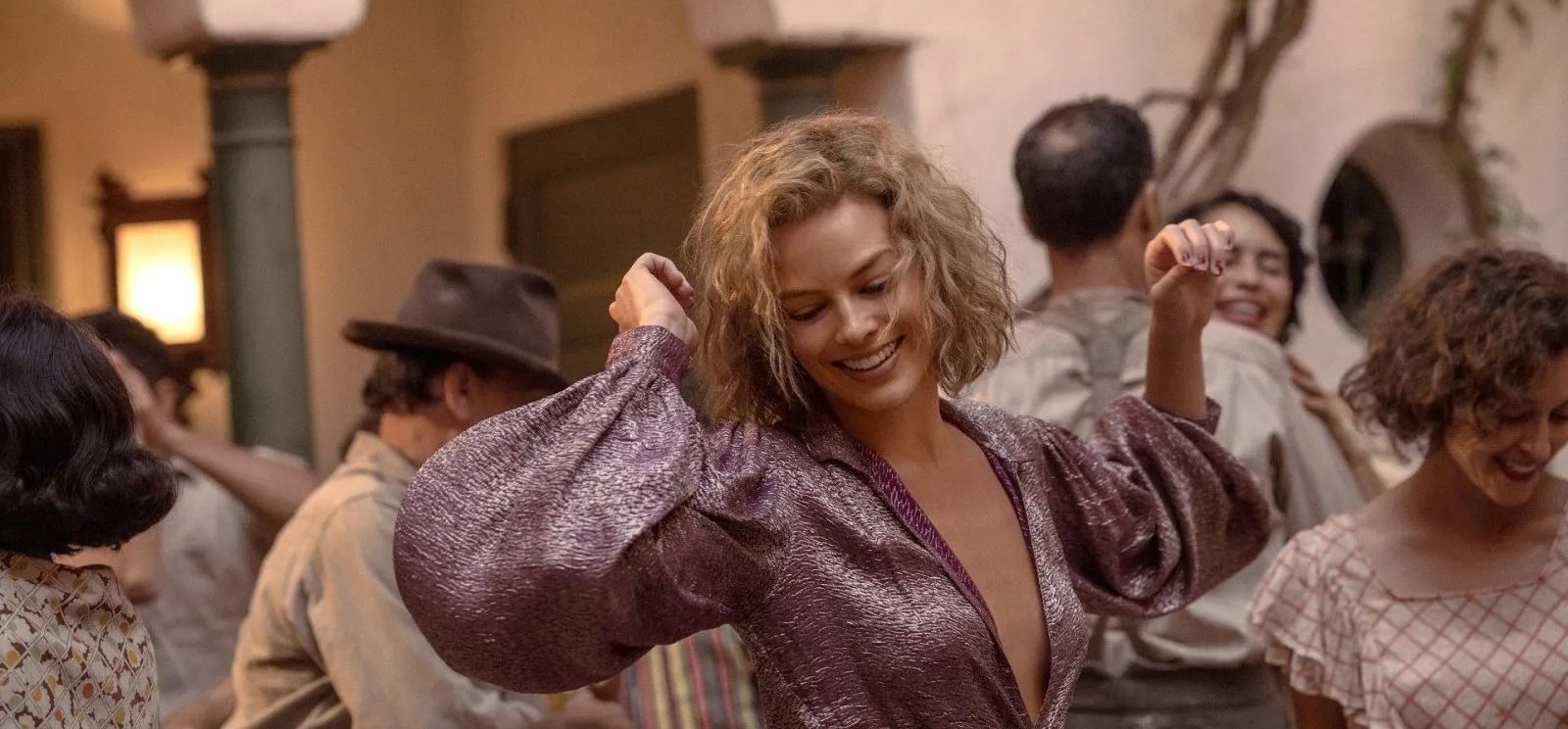 'Babylon' is an epic period black comedy-drama film meticulously crafted by director Damien Chazelle. Delving deep into the early days of Hollywood, the film unwraps the 1920s, a pivotal era marked by the seismic shift from silent to sound films. Nellie LaRoy (Margot Robbie) aims to make her mark as an actress, while Manny Torres (Diego Calva) dreams of a place in the magical world of movies.
Their stories intertwine with Sidney Palmer, the trumpeter, and the charming Jack Conrad, Hollywood's leading man. The cast also boasts of talents like Brad Pitt, Jean Smart, Jovan Adepo, and Li Jun Li. 'Babylon' is a worthy addition to this list, not only for its grand portrayal of the decadence of early Hollywood but also for its exploration of ambition, dreams, and the volatile nature of stardom. You can watch the movie here.
9. The Lost City (2022)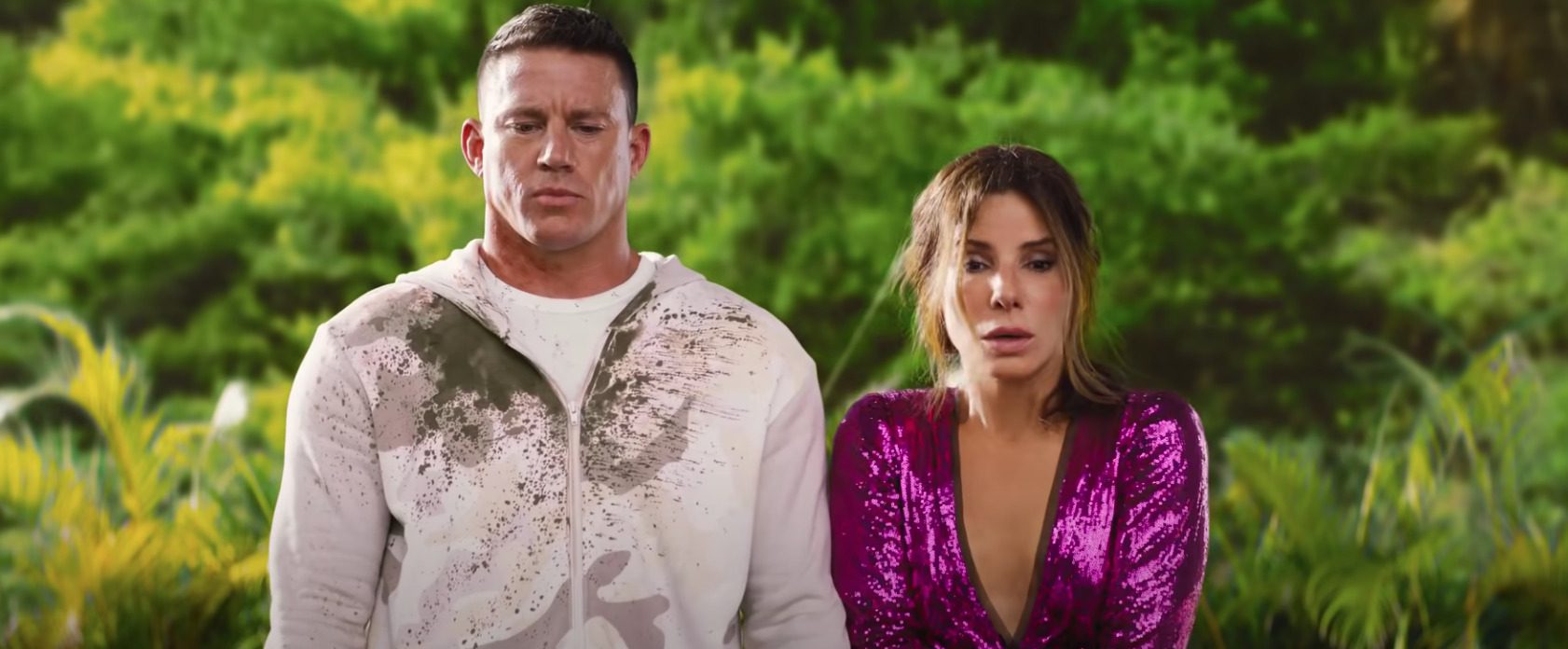 Starring Sandra Bullock, Channing Tatum, Daniel Radcliffe, and Brad Pitt, 'The Lost City' is an action comedy that centers on Loretta Sage (Bullock), an author/recluse whose adventure novels speak of a handsome protagonist, Dash. Dash is portrayed by Alan Caprison (Tatum) as the cover model for her novels. While the two people don't get along well, when Loretta is kidnapped by billionaire Abigail Fairfax, Alan sets off to rescue her. Fairfax believes that Loretta based her adventures on true historical research that she carried out with her late explorer husband. This is why he wants her to help him find a treasure on a remote island. Will Alan be able to rescue Loretta in time? To find out, you may watch the movie here.
8. Seven Psychopaths (2012)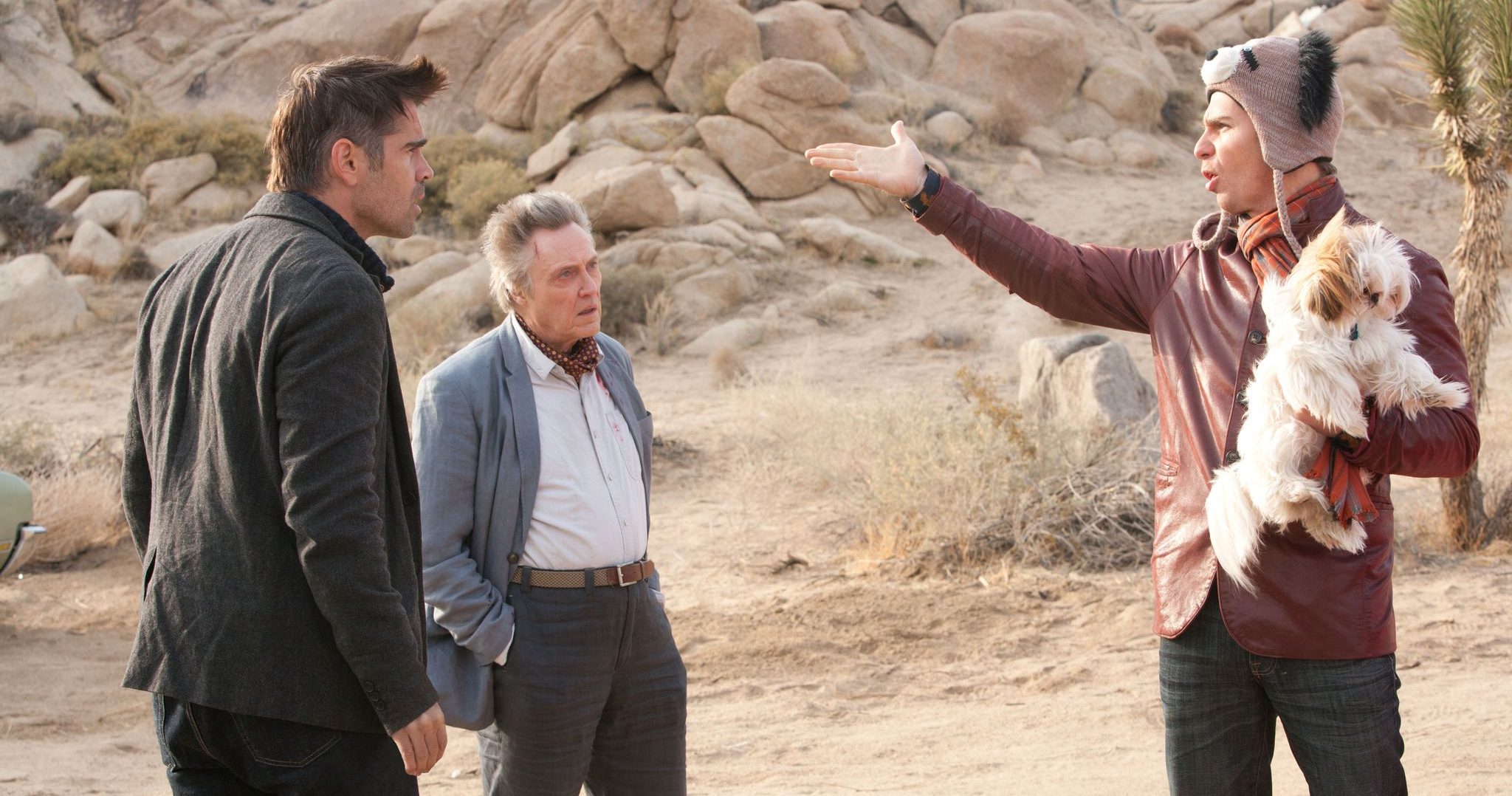 'Seven Psychopaths' is a riveting satirical crime comedy film, the brainchild of director and writer Martin McDonagh. This film sees Colin Farrell portraying Marty, a screenwriter caught in a dilemma of crime after his friends (Christopher Walken and Sam Rockwell) make a rather audacious move by kidnapping a gangster's Shih Tzu. The gangster in question, a role brought to life by Woody Harrelson, is not one to be trifled with.
The ensemble cast is further enhanced by the likes of Tom Waits, Abbie Cornish, Olga Kurylenko, and Željko Ivanek. 'Seven Psychopaths' is recommended not just for its dark humor and sharp wit but also for its meta-commentary on storytelling and the chaotic dance of violence and comedy. It explores the eccentricities that shape human behavior in extreme situations. Feel free to check out the movie here.
7. Zoolander (2001)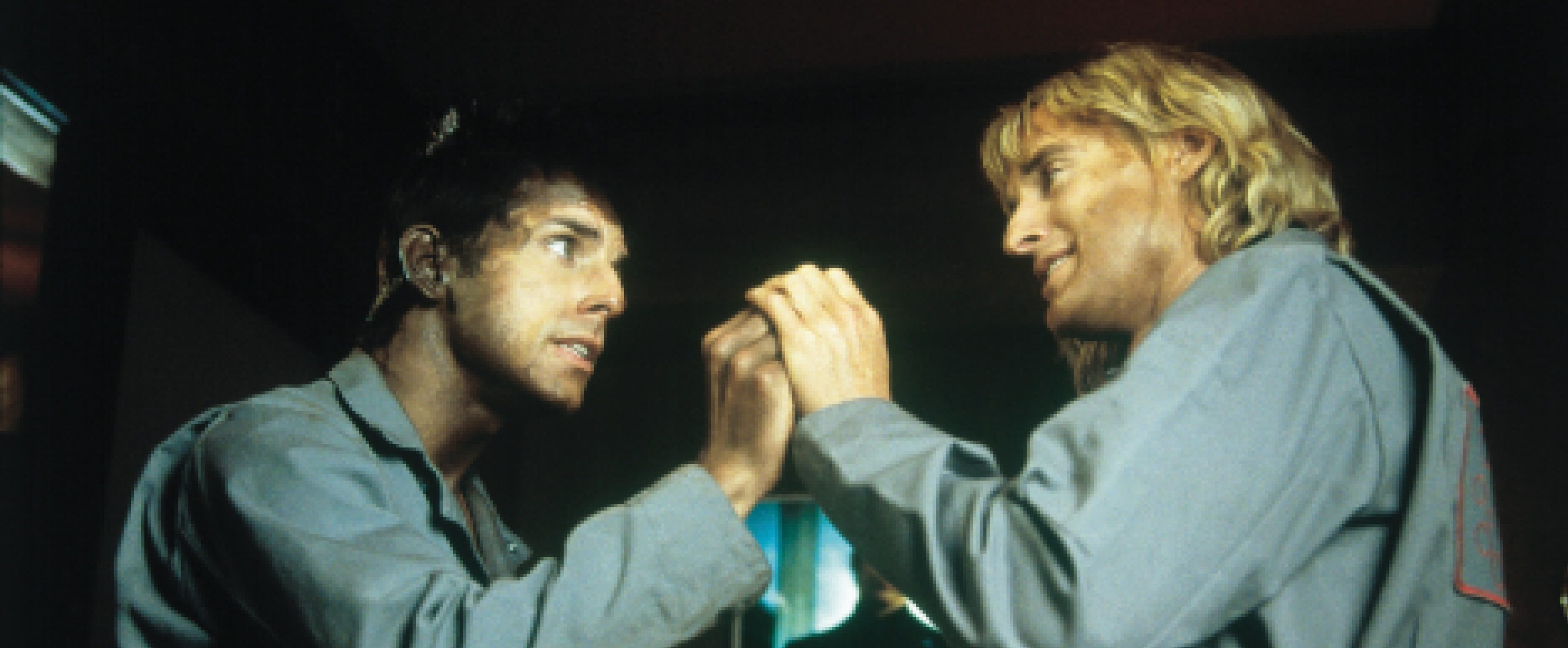 Directed by Ben Stiller, 'Zoolander' stars Stiller along with Owen Wilson, Will Ferrell, and Christine Taylor. The movie tells the story of Derek Zoolander, who has won the VH1 Model of the Year title three times. However, when Derek's rival model, Hansel, breaks his streak, he is crushed. This is when he is approached by fashion guru Mugatu for the latter's new fashion collection. However, unbeknownst to Derek, Mugatu intends to brainwash him and use him to assassinate the Prime Minister of Malaysia. Will the evil Mugatu's plan be successful? To find out, you can watch 'Zoolander' here.
6. Clueless (1995)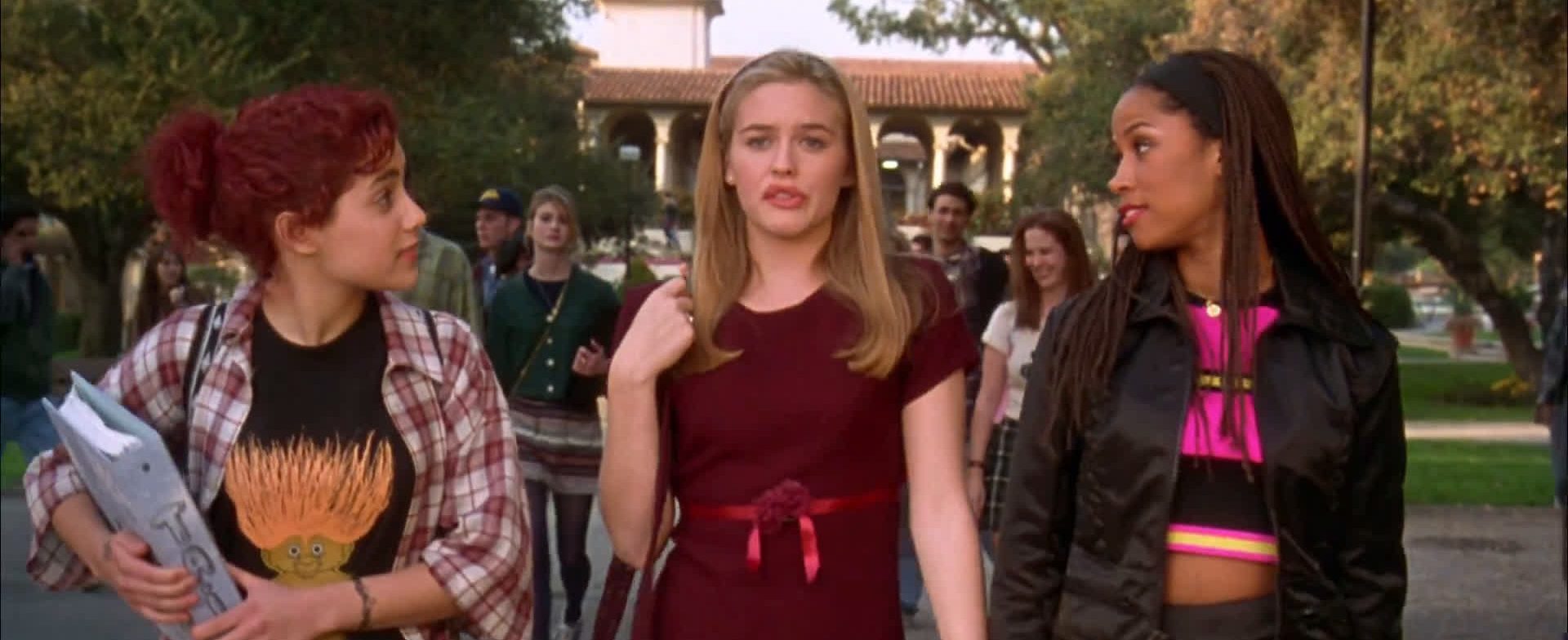 Directed by Amy Heckerling, 'Clueless' is a coming-of-age teen comedy-drama and is considered one of the best teen dramas ever made. Starring Alicia Silverstone, Brittany Murphy, Stacey Dash, and Paul Rudd, the movie revolves around Cher, a high school student who is rich, pretty, smart, and popular. Trusting her talent of persuasion, she and her friend Dionne hook up with two teachers. After this, they decide to help transfer student Tai, helping her maneuver through her new environment as well as helping her find a date. In the endeavor, Cher realizes that she, too, needs someone she can love and, more importantly, a spiritual makeover. To find out how she goes about doing it, you can watch this classic right here.
5. Instant Family (2018)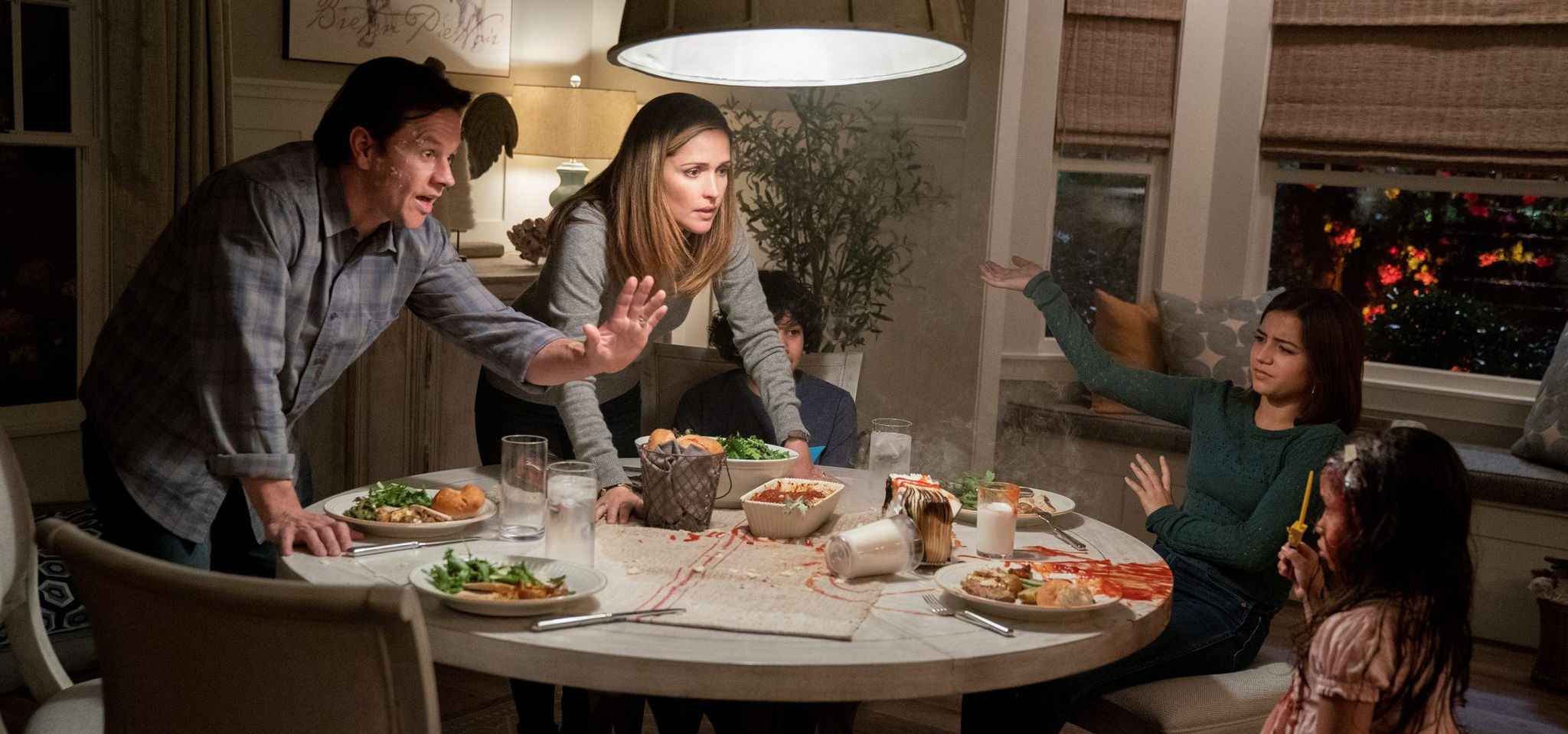 'Instant Family,' also known as 'Apprentis Parents,' is an inspiring family comedy-drama film directed by Sean Anders. Based on true events from the director's life, the movie dives into the complexities of the foster care system. When Pete (Mark Wahlberg) and Ellie Wanger (Rose Byrne) decide to fill the void in their marriage by adopting, they find themselves unexpectedly fostering three siblings.
With the support of a talented cast, including Isabela Moner, Gustavo Quiroz, Julianna Gamiz, Octavia Spencer, and Margo Martindale, the story unravels the challenges and joys of instant parenthood. This heartwarming tale is not only a testament to the resilience of family bonds but also provides insight into the adoption process. Perfect for kids, it emphasizes the significance of love, family, and acceptance. You may watch 'Instant Family' here.
4. Breakfast at Tiffany's (1961)
'Breakfast at Tiffany's' is a romantic comedy film based on Truman Capote's 1958 novella. This iconic movie centers around Holly Golightly, a Manhattan socialite, who, after her numerous visits to Tiffany's and her regular meetings with mobster Sally Tomato, finds herself drawn to her new neighbor, Paul Varjak. As Paul, struggling with his own creative blocks, gets entranced by Holly's world, their hidden pasts start to unfold, threatening to keep them apart.
Directed by Blake Edwards, the ensemble cast includes Audrey Hepburn, George Peppard, Patricia Neal, Buddy Ebsen, Martin Balsam, José Luis de Vilallonga, and John McGiver. The film makes the list because of its timeless romantic allure and portrayal of New York's high society in the 60s, captivating audiences with its charm and elegance. You can stream the film here.
3. Clerks (1994)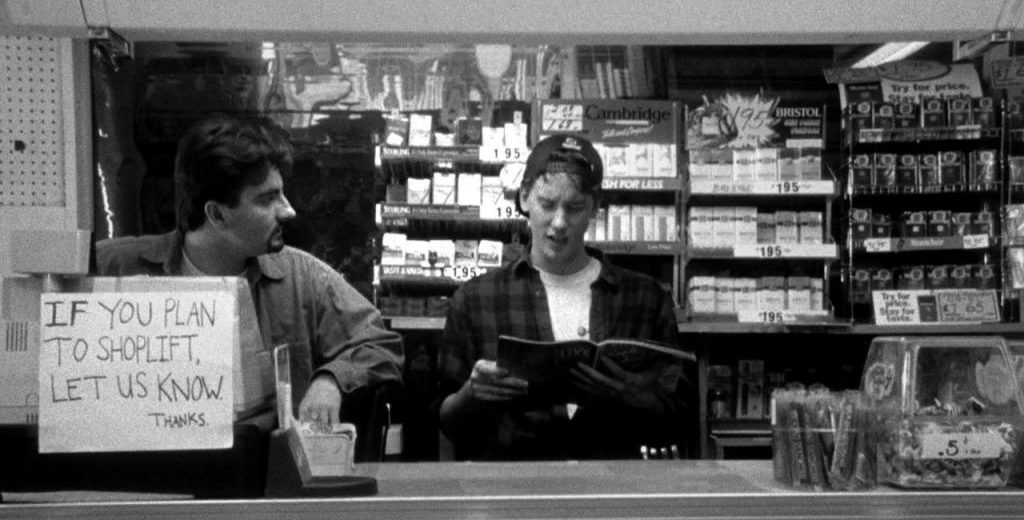 'Clerks' is a black-and-white comedy film marking the directorial debut of Kevin Smith. The plot revolves around Dante Hicks, a convenience store clerk in New Jersey, who has the longest day of his life when he's called into work on his day off. From shutter issues to revelations from his current and ex-girlfriends to an impending hockey game, Dante's day spirals into chaos. The film features Brian O'Halloran, Jeff Anderson, Marilyn Ghigliotti, Lisa Spoonauer, Jason Mewes, and Kevin Smith. Its raw humor, quirky characters, and relatable themes of the mundane aspects of daily life earn it a spot on this list. You can stream 'Clerks' here.
2. The Station Agent (2003)
'The Station Agent' is a heartwarming comedy film directed and written by Tom McCarthy. It showcases the journey of Fin McBride (Peter Dinklage), a man who inherits an abandoned train depot and seeks solitude due to his experiences as a dwarf. However, his intent to live in isolation is disrupted by the colorful characters he meets, including the talkative Joe Oramas and the troubled Olivia Harris. The prominent cast features Peter Dinklage, Patricia Clarkson, Bobby Cannavale, Michelle Williams, and Raven Goodwin. This film touches on themes of friendship, acceptance, and the human need for connection, making it a poignant watch and a reminder of the importance of looking beyond differences. You can check out the movie here.
1. Planes, Trains and Automobiles (1987)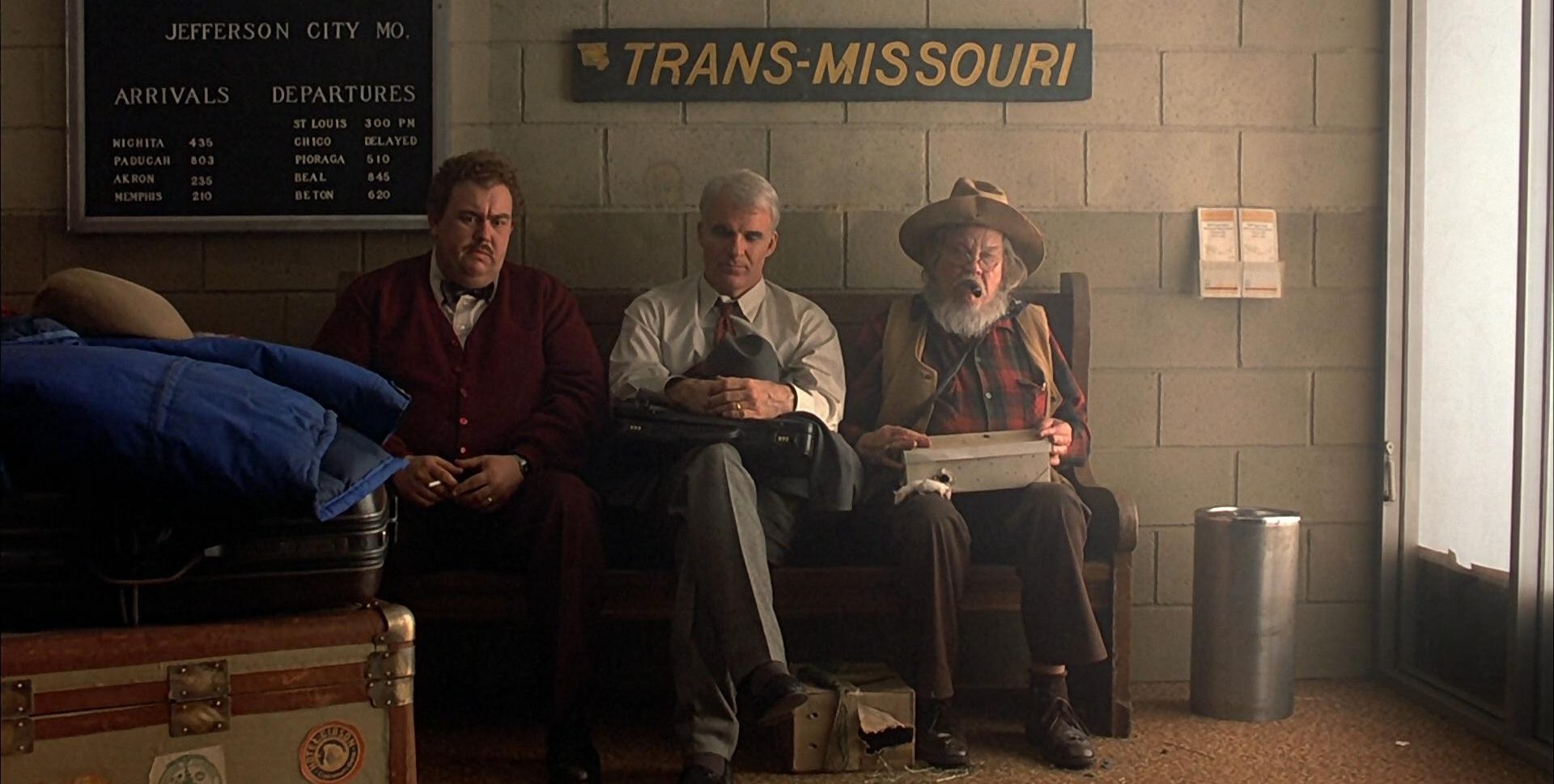 'Planes, Trains and Automobiles' is a classic American comedy film masterfully written, produced, and directed by John Hughes. This hilarious journey revolves around Neal Page, an advertising executive who just wants to get home for Thanksgiving. Unfortunately, fate pairs him up with the bumbling but well-meaning Del Griffith. Together, the duo embarks on a series of misadventures trying to reach Neal's home.
The star-studded cast includes Steve Martin, John Candy, Laila Robins, Michael McKean, Dylan Baker, and Lulie Newcomb. Given its delightful comedy and lessons on unexpected friendships, it makes the list as a film that will have you laughing out loud while teaching the value of patience, understanding, and camaraderie during challenging situations. You can stream it here.
Read More: Best Comedy Movies on Peacock