How often it is the case that beauty is misconstrued for talent? Very, would be an apt answer. But the other times when this notion holds wrong, are the ones where Channing Tatum shines and revels. A consistent performer, both in action and comedies, he has established himself to be a burgeoning sex symbol. Apart from his chiseled and well-crafted physical stature, his acting skills have time and again proven to be a surprise. It is a modern travesty that the Southern bloke hasn't got a single Academy nomination. The barren run at the Oscars in no way reflects quality of work that he has done. His performances have been emblazed with fervor and a pervasive determination.
His colloquial sifting towards the drama genre has been a pleasant wind of surprise, one that further solidifies his range and versatility as an actor. We catalog the list of top 12 Channing Tatum movies that prove he is underrated. You can watch some of these best Channing Tatum movies on Netflix, Hulu, or Amazon Prime. Happy reading!
12. Haywire (2012)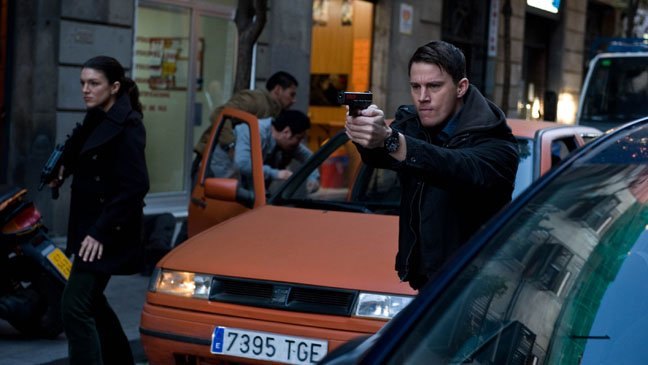 2012 was a pivotal year in Tatum's career. This is one of the four films on the list that released in the year. It gave hum global fame, and brought him considerable attention for his steely performances as well. 'Haywire' saw Tatum assume the role of Aaron, an agent for an organization that handles "operations". He, along with his partner Mallary, are assigned a difficult mission in an apartment in Barcelona, tasked with saving a man named Jiang. After successfully completing the mission, the two hit roadblocks in their relationship and partnership, inciting a grey zone in the film. After dubious suspicions that Jiang might be a set up to get Mallary, he sacrifices his life for hers, dying in her arms, pleading forgiveness. Tatum had a mirage of emotions in the film to portray, which he quite aptly handles. All in all, a good representation of his overall effectiveness as a screen presence.
Read More: Best Gina Rodriguez Movies and TV Shows
11. The Vow (2012)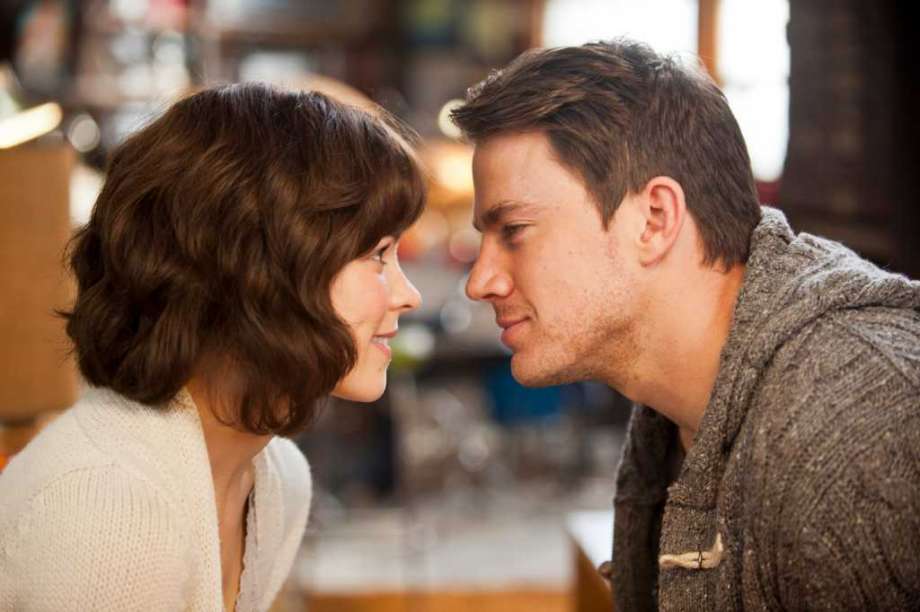 His seamless transition from an undercover special agent, to a hopeful serenade and a caring husband in 'The Vow' will take you aback. In spite of the film not being a great success, what made it watchable was the performance of its two leads. It is a cliched story of one of the constituents meeting an accident, which renders him/her incapable of recapitulating his life, and the other trying with utmost sincerity to refresh the other's lost memories. Tatum portrays the latter, and does a commendable job in being affable, and at the same time the quintessential romantic a girl could possibly dream of. His chemistry with Rachel McAdams was scintillating on screen, again proving to be pivotal in the film's fortunes.
Read More: Best Rachel Mcadams Movies and TV Shows
10. Side Effects (2013)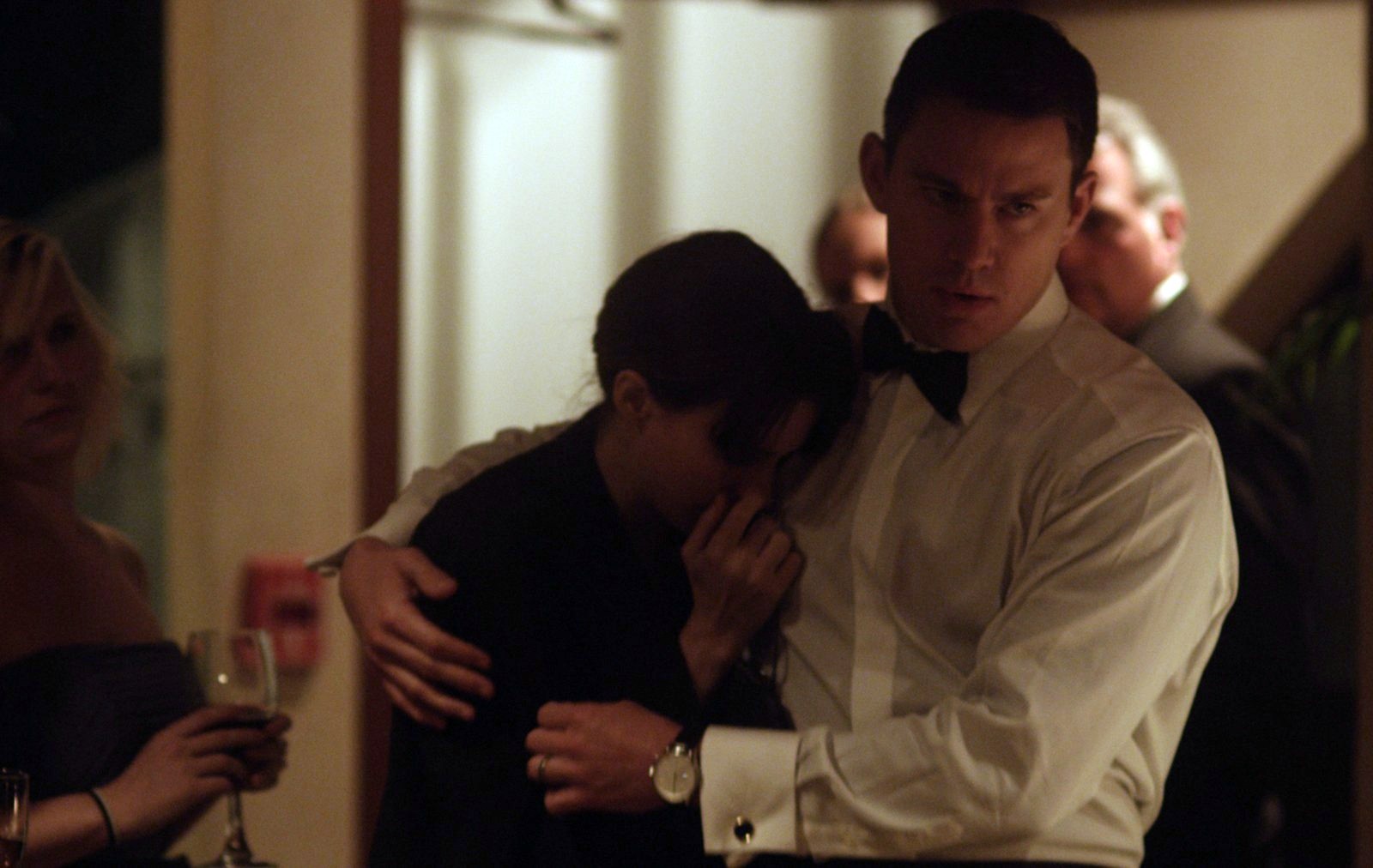 To be honest as a cinephile, the film belonged wholly to Rooney Mara. One of the most underrated actresses of her time, Mara bared it all and was at her most vulnerable in the movie. Her emotional instability invited us to be a part of her life, and the egregious problems which it is shrouded in. Tatum has a small role of her husband, whom she mysteriously kills and then is indicted for. Much of his screen presence is through flashbacks, which indicate towards the sensible and caring nature of his character. It is warming to watch him revel in such roles, all of them he makes his own through his brilliance. Even though not substantial in minutes, it was in terms of the effect on us.
Read More: Best Ashley Benson Movies and TV Shows
9. Magic Mike (2012)
It is without doubt his most popular role to date, due to the lady folk. He plays a surreptitious stripper, who is a handyman by day, a job he tolerates to make ends meet. He sees plentiful potential in a 19-year old, he affectionately dubs the "Kid". He takes him under his wing and procreates a sultering ambit to hone his skills. He quickly falls in love with the Kid's sister, and realizes the downsides of his profession. The bare-chested Tatum made head turns and hearts swoon with some amazing dancing and well-timed jokes. It effectively made him a sex symbol among the fans, and established his position as a global star.
Read More: Best Bryan Cranston Movies and TV Shows
8. A Guide to Recognizing your Saints (2006)
This movie can be vaguely considered to be his debut film. The film features a non-linear narrative, and tells the story of Dino (Downey Jr) through a series of flashbacks. Tatum inhabited the character of Antonio, one of Dino's childhood friends, who along with a couple other, terrorized their neighborhoods. Antonio is painted with dark shades of human emotions, having served time in jail and enduring a rough childhood. The conflicted role tasked Tatum with digressing a bit from his inherent macho and bravado instincts, to a more philosophical and metaphysical approach. He did exactly that, recovering from a little slump at the start, to give a brethtaking performance, that had glimpses of his unbridled talent.
Read More: Best Robert Downey Jr. Movies
7. GI Joe: Rise of Cobra (2009)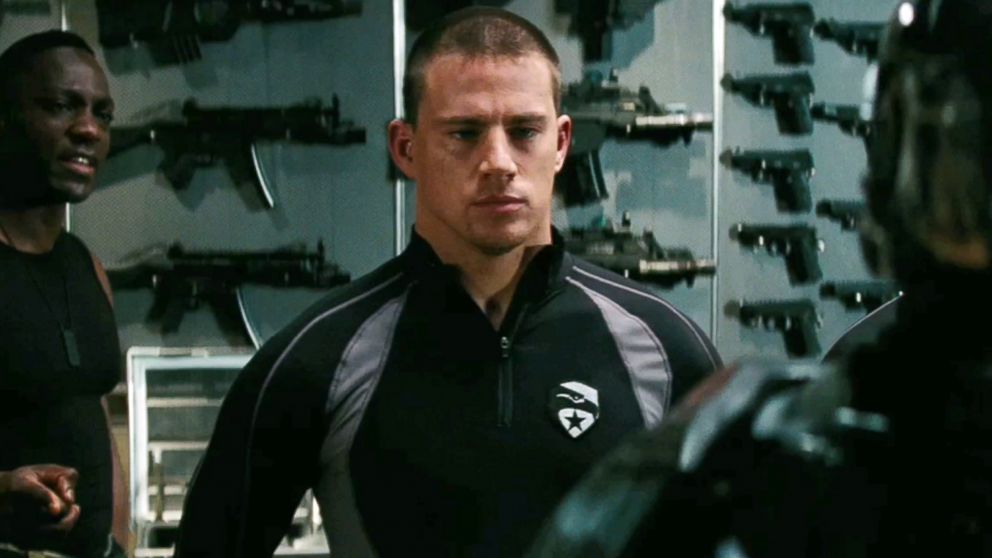 The film brought Tatum to his forte and asked him to do what he does best: kick-ass. The smoldering and chiseled Tatum plays Commander Duke, a leader of the GI Joe forces. The short-lived role had him intimidate the audiences with his personality, bamboozle with his action sequences, and melt us with his caring act. He looked right at home throughout his character's life, which is unfortunately short-lived. The military hair cut, the clean-shaved personna, and a burning sense of desire to reflect positively on his squad moved mountains. Figuratively speaking, though.
Read More: John Travolta Movies
6. Step Up (2006)
Tatum has reiterated his undying passion for dancing. He enkindled the flame of his boisterous desire to do a film, making the highly successful musical 'Step Up' his medium. He plays Tyler, a street dancer, who gets the opportunity of a lifetime when Nora chooses him as her dance partner. Eventually, they find themselves drawn to each other. The movie has attained a cult status among youngsters and people of different demographs, owing to its catchy beats and hot dance numbers. The critics didn't take the film well, harshly criticizing it for a baseless plot and an empty screenplay. They did praise the performances, with Tatum coming in for special attention for his act.
Read More: Best Malin Akerman Movies and TV Shows
5. Hail, Caesar! (2016)
You wonder why the Coen brothers are considered geniuses? Watch how they introduced Tatum's character in the film and you'll know. Through a mesmerizing and inexplicably breath-taking dance number! I was blown away and was literally dancing in my shoes as I saw the perfectly synced choreographed number. His role in the film is a simpleton client of agent Mannix, the main lead of the film. He wears a thin veil of tolerance and social bearability, hiding under it dark secrets and a breeding ground for political dislike and communism. The film is so invigorated with colorful characters, that you forget about Tatum for a moment. But the ends is a saving grace, allowing him to take the bulk of attention.
Read More: Best Coen Brothers Movies
4. 21 Jump Street (2012)

I believe this is his favorite role of mine. Even though its predominantly comedy, Tatum is a revelation. A failure in school and college, Jenko joins the local police school to pursue law enforcement. There he bonds with a fellow batch-mate from high-school, though of contrasting natures. The two graduate together, and serve on the force together. The chief deems their "special talents" fit of joining an undercover unit located on 21 Jump Street. The two are assigned a case to infiltrate a college, and find out the dealer supplying drugs, which recently took a kid's life. The film is probably one of the funniest I have seen recently, and much of that is due to Tatum and Hill's electrifying chemistry. The slap-stick comedy and perfect improvised moments make the film a great one.
Read More: Best Jonah Hill Movies
3. White House Down (2013)
In a word: spectacular. I mean its right in his comfort zone of action and thrill, but still, the conviction with which he executes the role is admirable. He plays an out of job security guard, John Cale, who breeds dreams of one day being a part of the secret service, protecting the President. One fateful day, when he's returning dejected after being crossed on his interview, an imminent terrorist threat looms, as his daughter gets stuck in the building. He now has to protect both, his daughter, and the President, from the malignant fores that lie close by. The film is pure action, if there exits one. The sequences are amazingly co-ordinated and performed, something which we have to credit Tatum for. His tangible emotions, reflected through the love for his daughter and his patriotic feelings, is truly riveting.
Read More: Best Mary Elizabeth Winstead Movies and TV Shows
2. Fighting (2009)
The poorly received film had Tatum playing a delirious and deprived street seller of replicas. Hardly making ends meet, a lucrative offer comes his way, albeit with high risk, when a man acquaints him with the world of underground fighting. A cliched plot, the film was a failure critically, and commercially as well. Tatum's wonderful performance couldn't hold together a weak script and lax direction.
Read More: Best Queen Latifah Movies and TV Shows
1. Foxcatcher (2014)
I was heart-broken and thoroughly disappointed when Tatum was overlooked for an Oscar nomination. Carell and Ruffalo each got one, which made a compelling case for Tatum to get nominated as well. The biographical drama was one of my favorite films of the year 2014, and much of it was due to its direction, tone, and the coherent performances. The trio did a stupendous job in getting their act together, and making a wonderful film. Tatum was brutally into the character, so much so, that one scene where he loses the preliminaries of the Olympics, he bashes his head repeatedly in one take in a wall mirror. That was improvised by him and showed his dedication to the film.
Read More: Meg Ryan Movies