Jonah Hill is certainly one actor who no one hates. Jolly and extremely funny in general, his transforming roles and habits in movies are changing into a familiar arch of his characters. The growing filmography offers a diverse outlook into his capabilities as an actor. Thickly versatile and stylish in his acts, Hill is a boon for a director, seamlessly fitting into roles with effortless ease. His inviting face and a humble personality make him a favorite of crowds around the world. His world-famous improvisational skills are another thing to admire and revere. Here is the list of top 11 Jonah Hill movies. Happy reading!
11. Hail, Caesar! (2016)
For those still confused, this isn't Donnie Azoff. And the film isn't 'The Wolf of the Wall Street'. Sporting vaguely similar looks, Jonah Hill inhabited the role of Joseph Silverman, a surety agent who works with Capitol Pictures. The heartening cameo was just the icing on top of a well-made film. Quirky and immaculately ingenious, the Coens deliver a soulful film that will get your feet tapping by the interval, and heart pounding by the end.
10. Knocked Up (2007)
With almost a similar cast as 'This is the End', 'Knocked Up' presents an integral part of lonely bachelors: unexpected and accidental pregnancies. The two then are forced to marry, starting a journey of frustration and eventual fulfillment for the two. Jonah Hill is a part of Ben's gang, played by Seth Rogen. Largely effective and funny enough to keep you going till the end, 'Knocked Up' is a starting of the comic cult that wraps our modern cinematic world in hysterics today.
9. The Watch (2012)
Some movies are made irresponsibly on purpose. The ends certainly can be many, but the means is a gut-wrenchingly funny cast. And 'The Watch' is one of such movies. Four abhorrent and loathsome friends discover an alien plot in their peaceful neighborhood. They try to take them on and save the world. The film received generally negative reviews, with critics focusing on the plot, frequent "vulgar and offensive" jokes and numerous product placements. However, the lead cast was more positively received.
8. True Story (2015)
'True Story' is a mystery-thriller movie about the true story of journalist Michel Finkel, whose identity was stolen and used as an alias by a wanted murdered Chris Longo. The plot seems them interact and develop a bond in the prison, soon after the police apprehends Longo. Driven by performances worth remembering, 'True Story' is a valiant but jarred effort, having glimpses of a great movie, while ending up a mediocre one. James Franco and Jonah Hill make a watchable pair, but True Story loses their performances—and the viewer's interest—in a muddled movie that bungles its fact-based tale.
7. This is the End (2013)
I haven't seen a more farcical than 'This is the End'. Extremely colloquial and natural in its narrative, the story envisages a real-life celebrity party, which is soon interrupted by the world about to come to end. The apocalyptic changes trap some of them in the house. All goes haywire when one of them is possessed by the devil. Hill and co. are magnificent in this eccentric yet humorous movie. Directed by Seth Rogen and some other guy, this end of the world stuff will rock your world!
6. 22 Jump Street (2016)
This particular scene sent me into hysterics. Arresting the brilliant form of its insanely funny predecessor, '22 Jump Street' does almost everything right. Jenko and Schmidt are on the street again, and instantly off when they botch up another assignment. This time they are off to college, dealing with almost similar circumstances, with their roles reversed. The great thing about the film is the fact that it doesn't get stuck in its predecessor's glory and gives us something completely new and innovative, although maintaining the familiar touch of the old.
Read More: Chris Evans Movies
5. Superbad (2007)
FIlms like 'Superbad' aren't made anymore. Even if they are, they aren't half as good. A wildly entertaining story of two friends hoping to enjoy it all before they go off to college, 'Superbad' is a gracefully dirty winner. With raw comedy and explicitly vulgar jokes, it fits the tone of the Seth Rogen brand of cinema. Probably the latter got the inspiration to do what he does watching this movie. The ensemble is perfectly comfortable in their assorted roles, and the casting couldn't have been perfect. A big shout-out to the writing team, whose brilliance effuses with electric performances by the cast.
4. War Dogs (2016)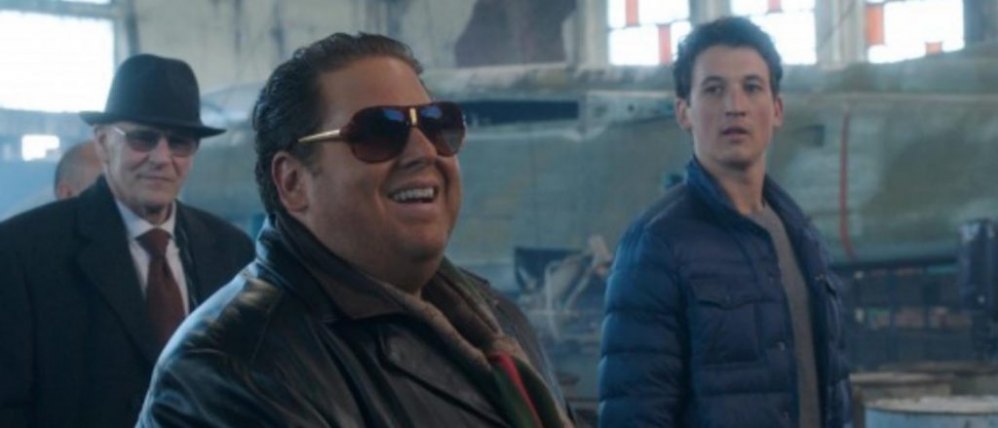 The visibly different Jonah Hill delivered a vague erratic performance as well. A story about two friends, who take high-paying military contracts, and turn insidious and unethical with each job, 'War Dogs' is a satiating watch. Inspired by a real story, the film has its moments. The cast is terrific as usual, with the camaraderie of the charismatic leads flatters and exhilarates. The story though has its loopholes, and the uninspired writing doesn't do any well either. All in all, a watchable flick, though there are better films on the market.
3. 21 Jump Street (2012)
A film remake of the hit TV shows of the '80s, '21 Jump Street's is an absolute treat. Comedy movies will come and go. But none will surpass the levels this one set with its dynamic duo of Tatum and Hill. Two college kids, contrastingly distinct in personality, physique, and what not, meet again at the police academy, where using their respective strengths, help each other out and become best friends. A goof-up at their first job prompts transfer to an undercover team. Their task is to 'infiltrate the dealer, and find the supplier.' Their relationship goes through tough times, but eventually, they come together to face the common enemy. An ecstatic comic timing and chemistry between the two leads helps this movie sail through and become thoroughly entertaining.
2. Money Ball (2011)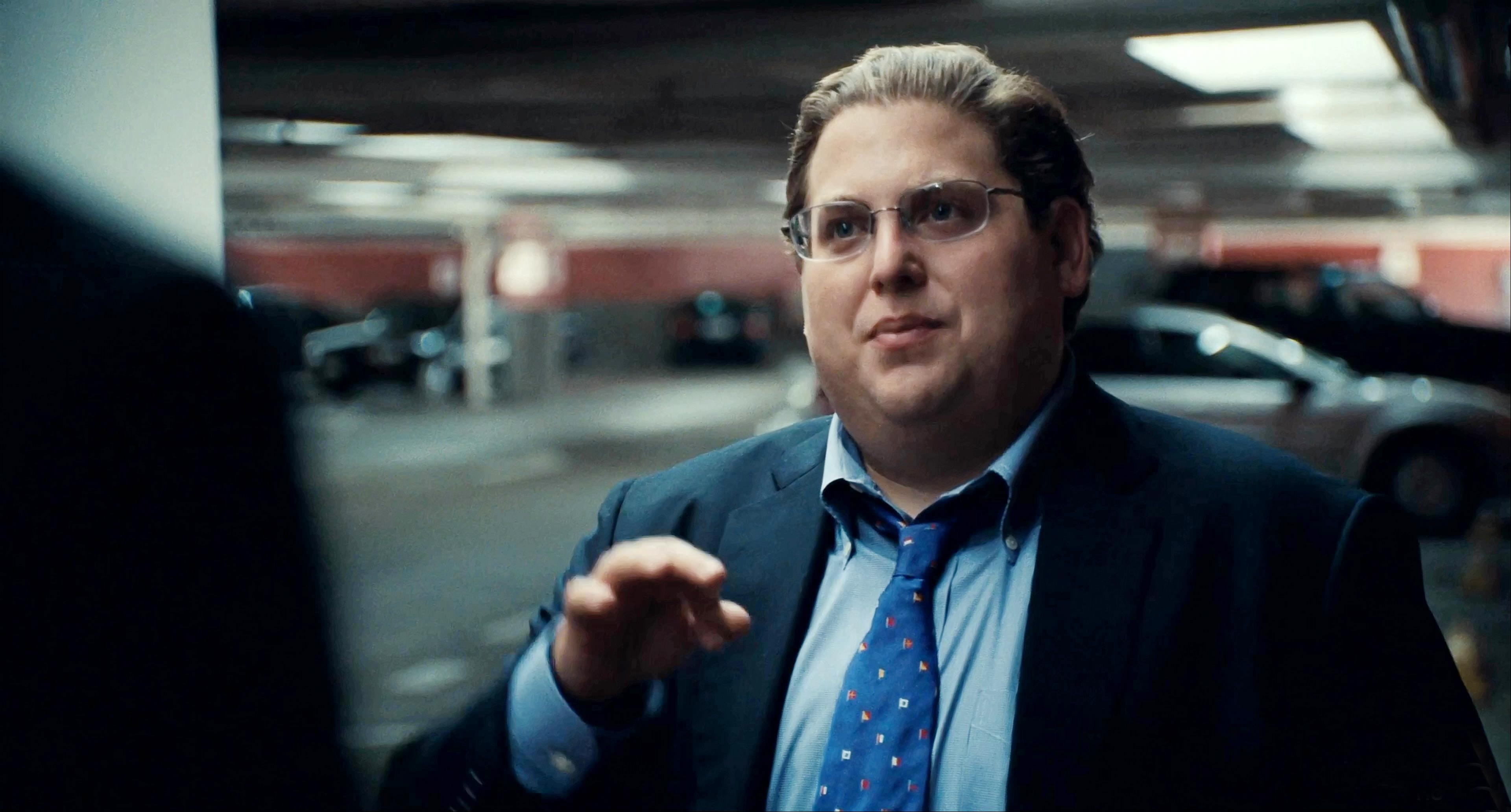 'Moneyball' is a thoroughly underrated movie. With a terrific screenplay, solid direction, and a tour-de-France by the exceptional cast, it's more than your average sports-drama. Helmed by Bennet Miller, the film centralizes on Billy Beane's stint as the General Manager of the Oakland A's. His new methods of 'money-bag' prompt him to bring in Peter Brand, an obscure and dull looking sports analyst, ditching the old and reliable the squad has had. A complete overhaul and buying players based on statistics, Beane assembles a team that goes on to win the national league. The beautifully crafted flick takes inspiration from its great cast of actors, who take this movie to a must-watch haven.
1. The Wolf of Wall Street (2013)
Jonah Hill absolutely gave it all for this particular movie. He bared his soul, his body; everything. Acting crazy and paranoid all the time can get tedious, especially if you are such a kind and considerate person in real life. Hill assumed the character of Donnie, a middle-class simpleton, who one day quits his job the instant his neighbor shows him his salary slip. Thereon begins a journey filled with strippers and cocaine, and most importantly, crisp Washington greens that leave us breathless. His amazing character turn garnered him a well-deserved Academy nomination.
Read More: Elisha Cuthbert Movies and TV Shows