Mark Wahlberg is an A-list Hollywood actor. While not enjoying the status of a serious actor-cum-movie-star that someone like a DiCaprio does, he has managed to create his own identity and cinema. His choice of movies delves centrally in action or comedy. But being a versatile actor, his body of work is diverse and often connects with the audience. He is known for his "tough guy" action persona, frequently portraying police officers, military personnel, or criminals in his films. His lack of awards is mainly due to the movies he stars in, not his acting ability. His acting career has been beset by inequities and criminal problems. But that hasn't stopped him from releasing his own music album and being a reverential figure in the industry. We decided to refurbish some of his memorable movies, and compile a list of top Mark Wahlberg movies, selected from his vast filmography. You can watch some of these best Mark Wahlberg movies on Netflix, Hulu, or Amazon Prime.
12. Four Brothers (2005)
'Four Brothers', as the title suggests, is a story of their summoning by a distant brother, to look into the murder of his mother. Initially looking like a simple robbery gone-wrong, further delving reveals a bigger play at hand. How will they solve the mystery and protect their loved ones? Wahlberg does more of the same in a role tailor-made for him. Playing the light-headed, protective brother, Wahlberg yet again proved his mettle as a rough, intimidating figure. Even though the film was well below expectations, both in the collection and script, the performances were worth watching, especially that of Wahlberg.
Read More: Best Wesley Snipes Movies and TV Shows
11. Transformers: The Age of Extinction (2014)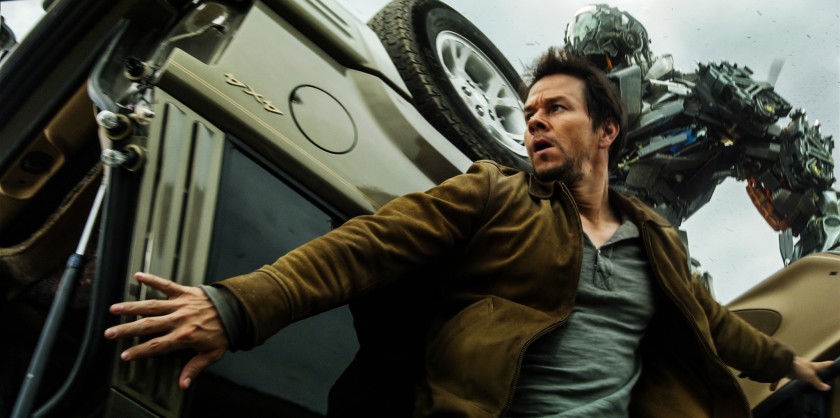 Wahlberg added another feather in his flock of repertoire with starring and shouldering a mega franchise movie. His superstar status was reaffirmed when he became the protagonist in the reboot of the 'Transformers' franchise. Playing yet again a protective dad, Wahlberg displayed maturity and ambivalently had the swagger of a special op soldier. Travelling with his daughter and his boyfriend to save the world, his numerous encounters with the Deceptecon manage to give us some worthwhile action sequences. Apart from that, there isn't much regards script and plot, something which isn't expected of such movies in the first place.
Read More: Best Charlize Theron Movies
10. 2 Guns (2013)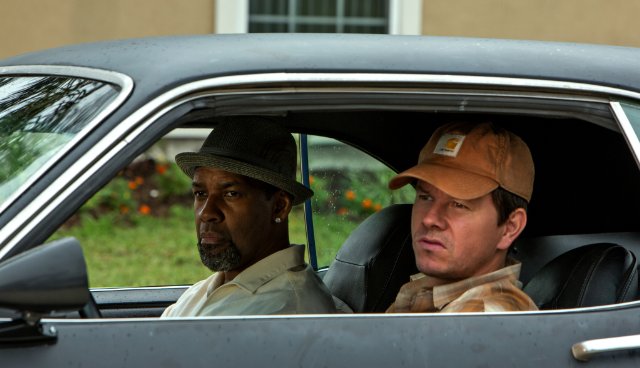 '2 Guns' quickly became one of the most anticipated films of 2013, when the pairing of these two giants was announced. And the result certainly was more than satisfying. We wanted to see scenes with Washington and Wahlberg together, and we got that in abundance. Their camaraderie and repartee made for a fun watch. The quick-witted banter, and especially the scene where the two decide to join hands was expertly carved out. Walhberg kept his 'action hero' tag intact, and again delivered a neat performance.
Read More: Best Sonam Kapoor Movies
9. Pain and Gain (2013)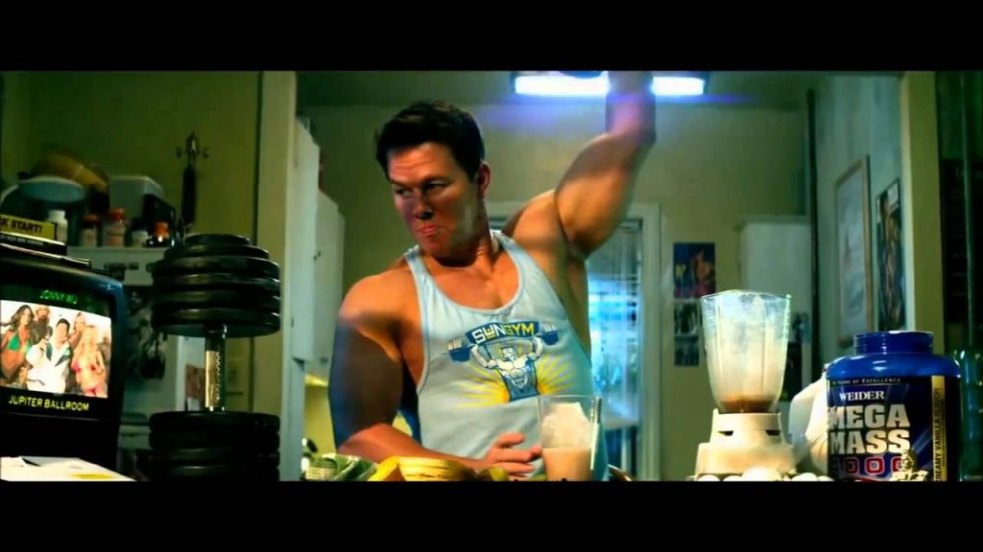 'Pain and Gain' wasn't as bad a movie as people made it out to be. A satisfying action-comedy, its real strength lied in the fact that it was based on a true story. A story about two ambitious gym instructors, whose only dream is to lie in a bed of money, things quickly look on the sunny side when they find a muscle and a plan to execute. But they take a turn for the worse, when the FBI get a sniff of their devious cooking. The diabolical plan couldn't come to fruition, as they get caught before completing the plan. Wahlberg displayed his comic prowess with good timing and neat delivery.
Read More: Best Dwayne Johnson Movies
8. Ted (2012)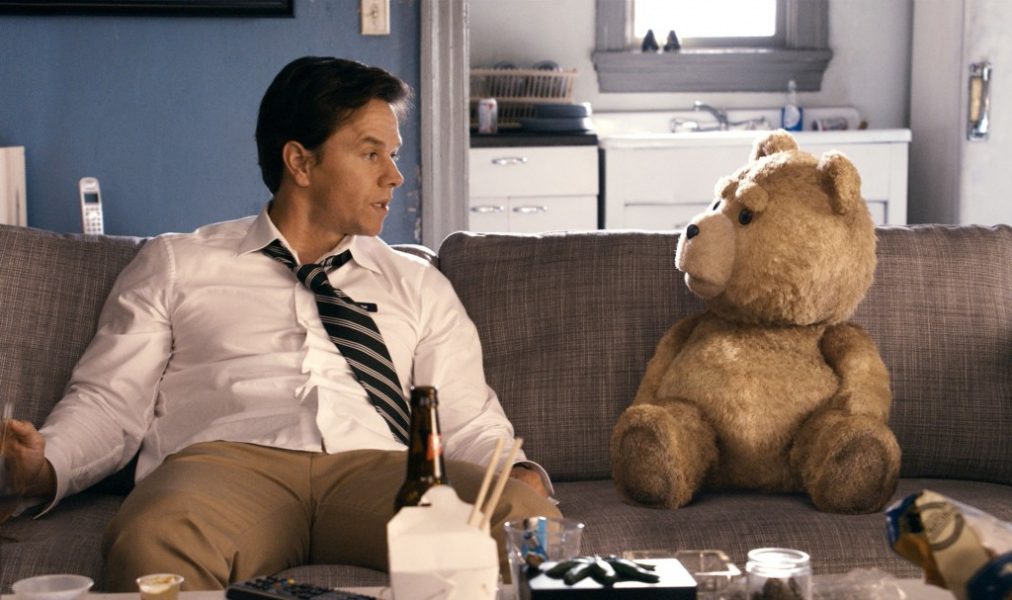 Seth MacFarlane is a genius. And he gave a scathing testament to the same with his debut film, 'Ted'. The plot centralizes on John Bennet, a mundane simpleton, who magically manages to animate his teddy bear. However, as he grows older, he starts to ignore the furry creature, deciding to rather focus on his wife Lori and his kids. Ted, however, has different plans. A gut-wrenchingly funny movie, that also strikes a chord with the hearts, it is a winner all the way through, and proves itself as a family movie to the core. Wahlberg's impressive transition from an action hero, to a loving father and as a trusting friend is commendable.
Read More: Best Marilyn Monroe Movies
7. Lone Survivor (2013)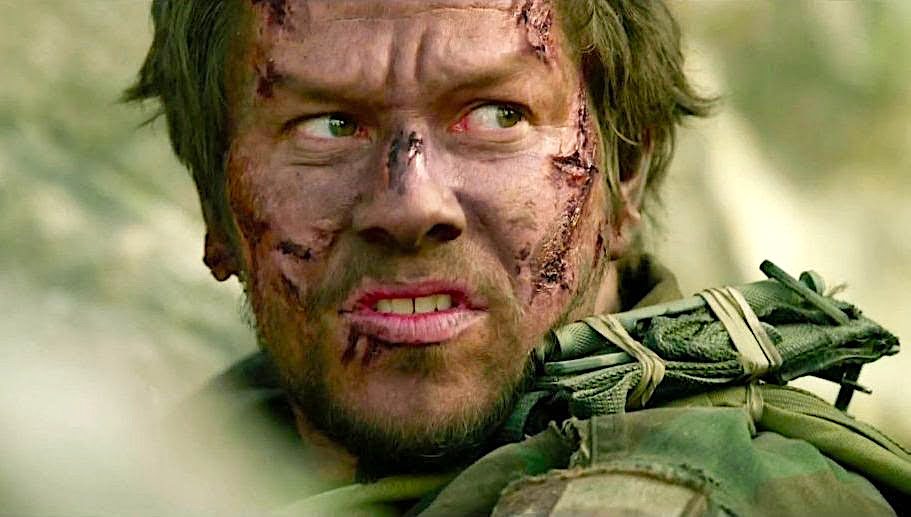 'Lone Survivor' is indubitably one of the most viscerally thrilling war-gorilla movies of all time. Featuring a cast that fits like a glove and works like a charm, the film's vividly realistic handling of the subject matter is impressive. It chronicles the infamous US Navy SEAL's counter-mission Operation Red Wings, which saw a four man renaissance team track down and kill Ahmad Shaw amidst enemy gun-fire. Wahlberg comes out with flying colors as the inspirational leader of the group, shading his character with heart-felt compassion and valor. A truly riveting homage to the brave warriors of the country.
Read More: Best Jet Li Movies and TV Shows
6. Patriots Day (2016)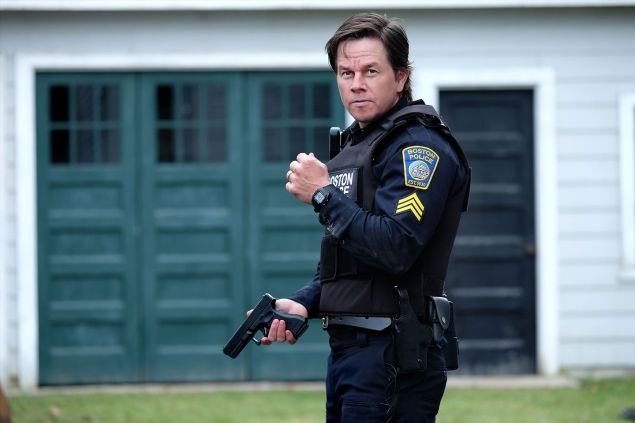 I am really not sure how this good a film slipped under everyone's radar. A true and harrowing documentation of the 2013 Boston Marathon bombings, it is an inspiring tale of a handful individuals, and their undying bravery in hunting and bringing down the suspects. The team is led by Sgt Tommy Saunders, a capable and solemn leader of men, played by the ever improving Wahlberg. The expert use of authentic locations and clever camerawork manage to capture the dread and horror of the doomed day. The ensemble gives fine performances, to complete a fairly well made and thought movie.
Read More: Best Richard Pryor Movies and TV Shows
5. Shooter (2007)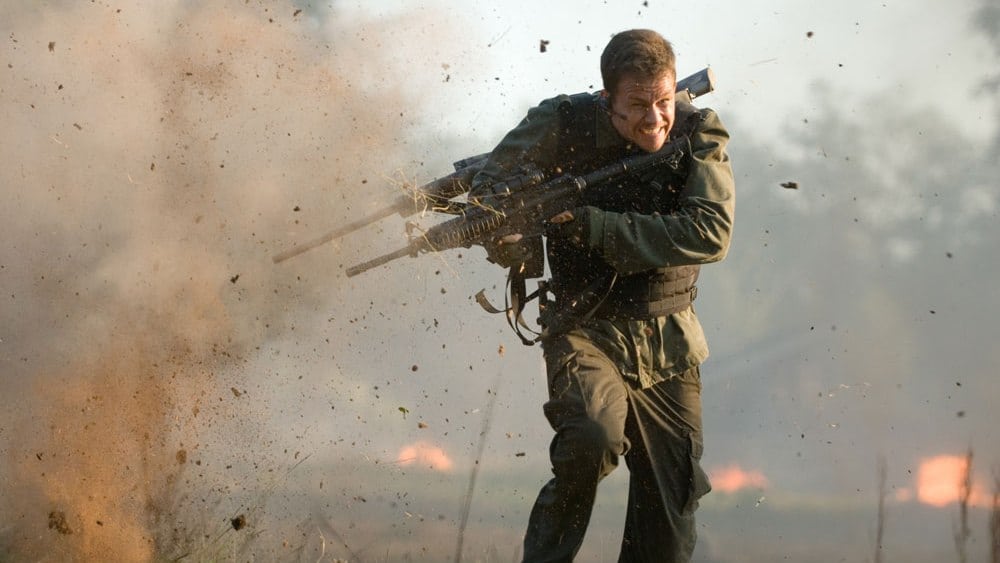 Despite not playing the lead, Wahlberg stole the show with a stunning supporting role. Playing the now besieged FBI operator, Walhberg paints a realistic picture with a toned and chiseled body, and ever so strong mental composure. His complete action-hero frippery paid off rich dividends, as the movie became a critical and commercial success. His chemistry with fellow co-stars, especially that with Michael Pina garnered universal praise, and provided the much needed human touch to an otherwise cold and intrinsically dark movie.
Read More: Best Marlon Brando Movies
4. The Italian Job (2003)
This action-heist drama is a compelling tale of revenge and redemption. Traversing Charlie's Croker master plan to extract revenge on his former ally, who betrayed him and left him for dead, the movie is surprisingly good. The impressive cast, boasting of names like Wahlberg, Charlize Theron, Edward Norton, and Jason Statham, delivers a perfect syncretism of emotion, adrenaline, drama, and action. Wahlberg manages to carve out a relatable character, one that lacked empathy for betrayers and had love and compassion for those who stood beside him in abundance.
Read More: Best Edward Norton Movies
3. Three Kings (1999)
Undoubtedly the most under rated and under viewed film of the decade, 'Three Kings' is a sarcastic and visceral documentation of the Gulf war of the 1990's. It all started with a map in a man's arse, and there was no turning back. The moment Sgt Troy Barlow discovers the map, his dreams of being a rich man seem desperately close to fruition. But water splashes his glorious conspiracy, as senior officers, played by Clooney and Ice Cube, threaten to take over. The portrayal of war and the delirious individuals that thrive in its confines is very strong. I am of the opinion that this is the finest David O Russell movie ever. What do you think?
Read More: Best David O Russell Movies
2. The Fighter (2010)
Successive David O Russell movies. That should give you an idea how much Wahlberg thrives under one of the toughest directors to work with. Contradicting statements, a dictatorial surge for authority, and a prodigal gift for direction, all were successfully challenged an overcome by Wahlberg during the films. He garnered his second Academy nomination, albeit as a producer, for the biographical-sports drama, 'The Fighter'. Playing one half of the brother duo Micky Ward and Dicky Eklund, Wahlberg commanded total attention in his fighting scenes due to his considerably beefed up body. His varying shades of relationships with his girlfriend, mother, and brother, were played with dexterity and total command. Even though it was Christian Bale who won the Oscar for Best Actor, Wahlberg's determined display won hearts.
Read More: Best Matt Dillon Movies and TV Shows
1. The Departed (2006)
Wahlberg's only Academy nomination comes virtue of his foul-mouthed character in Scorsese's 'The Departed'. He plays the part of Sgt Sean Dignam, a cantankerous and no-nonsense police officer part of an undercover department in the force. The role was right up his alley, aligning with his personality and nature. He didn't make an effort to effervesce likability to his character, but still came out as the most loved one in the film. Many a lines in the movie were improvised by Wahlberg. And considering almost every line was bathed in cusses, it is a scary thing to know.
Read More: Adam Sandler Movies