There's no denying of the fact that Sonam Kapoor is already a risen star who has managed to showcase her own style and swag both on-screen and off-screen. Whether it is being vocal about the various women-centric causes or for her performances in leading roles, Kapoor has gone beyond her call-of-duty to prove herself time and again. With her wedding making rounds across various news portals nowadays and with some big banner projects, namely 'Sanju' etc. in the pipeline, she still has a way to go. And for the uninitiated, Sonam Kapoor was also the assistant director of Bhansali's 2005 superhit 'Black', which was one of the most critically and commercially successful movies of its time.
The National Award winning actress has been so far more than versatile and 'Khoobsoorat' in her roles, despite a bunch of her movies falling flat at the box office because of a lacklustre screenplay or a bleak storyline. Nevertheless, within only a span of a decade and across all the sixteen movies in her kitty as an actor, she has evolved with her path-breaking roles across her cinematic journey. With this list, we bring to you her top movies so far, and perhaps this could be one of the tributes to her work which is on the rise as ever, after the colossal hits like 'Neerja', 'Padman' et al.
13. Dolly Ki Doli (2015)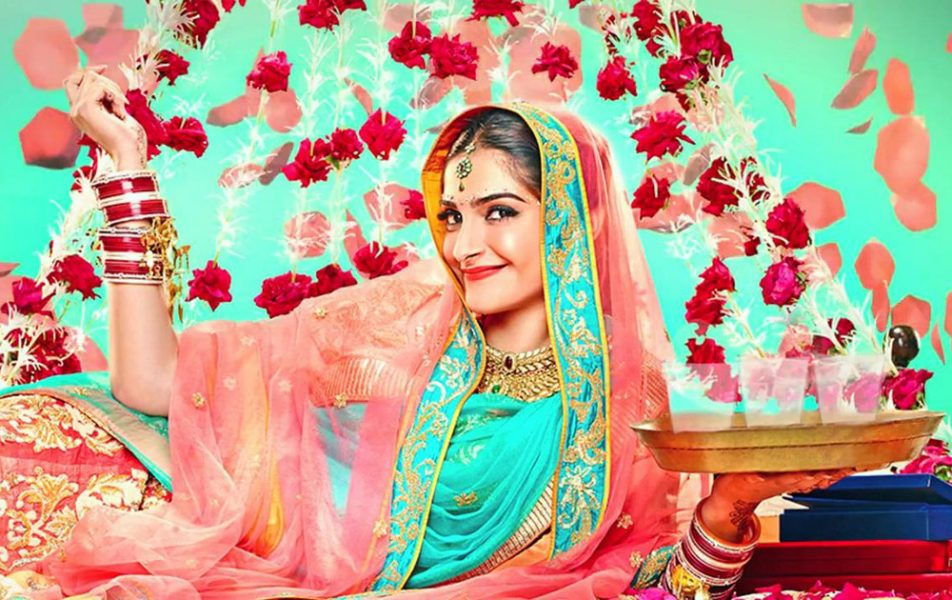 Perhaps 'Dolly Ki Doli' and 'Ladies vs Ricky Bahl (2011)' have a very thin line in between them. While the former features a female con artist who dupes people of their money by marrying men and eloping with their money on the following night, the latter features a male con artist who dupes women of their wealth before becoming a victim of their revenge but with a small twist. 'Dolly Ki Doli' has Sonam Kapoor in all of her flavours, and given the storyline follows the lead of many mass entertainers, it has an entertaining and a jolly-good feel. Though 'Dolly Ki Doli' couldn't rake many positive reviews or box office collections, it sure as hell garnered accolades for Sonam as an actress.
12. Mausam (2011)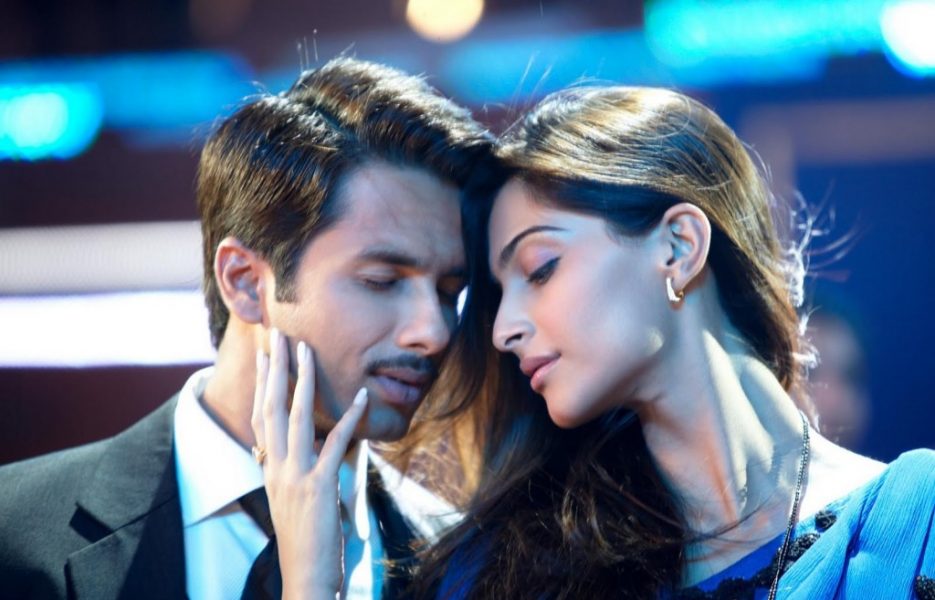 This Pankaj Kapoor's directorial was in the buzz back in the day because of two reasons – one, the portrayal of Indian Air Force and its assets on screen after a really long time, and two, Sonam Kapoor as Aayat, who could be seen donning the melancholic garb amidst moving places and having an "on and off" affair with Harry (Shahid Kapoor). The story revolves around two people who fall for each other and had to separate given the turmoil within the country. Spanning a period of ten years, the seemingly eternal love story of Harry and Aayat takes you for a slow yet intriguing ride. The end is easily obvious, and so is the fate of the movie and how it had fared at the box office.
11. Prem Ratan Dhan Payo (2015)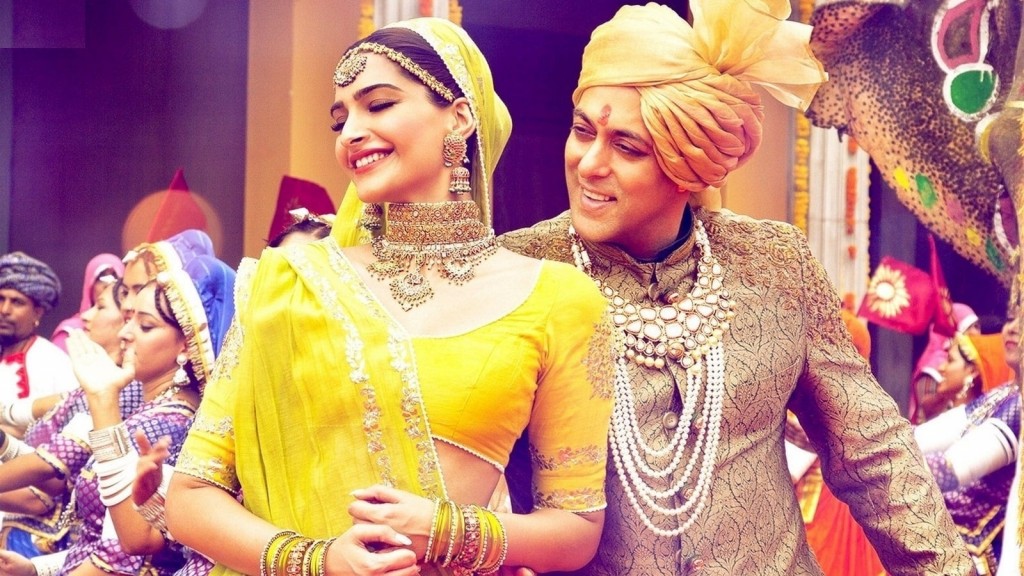 Probably one of the main reasons for the unprecedented success of PRDP was the titular song and choreography, wherein Sonam Kapoor has slain it through her swag. The story is the usual Rajshri Productions' extravagance, topped with the presence of the likes of Sonam Kapoor, Salman Khan, Neil Nitin Mukesh, Swara Bhaskar et al. Songs form an important part of the movie and so does all the flamboyance. With Salman Khan donning the dual-role cap and Sonam playing a high-born princess, this "treasure" though was well cherished worldwide, turned out to be a critical disaster. 'Prem Ratan Dhan Payo' stands out only for the face values and the pageantry, if nothing else.
10. I Hate Love Storys (2010)
To call Kapoor's role of Simran as a typecast one won't be wrong for this movie. 'I Hate Love Storys' offers nothing new on the platter except for a fresh pairing which garnered some positive reviews, with a girl who loves romances and a guy who hates them. As fate turns out, they fall for each other. The character development is almost negligible and there are a plethora of characters who revolve around these central characters, with a bunch of catchy songs and scenic sets. 'I Hate Love Storys' is probably only for the die-hard fans of Sonam Kapoor and Imran Khan, and perhaps for someone who doesn't hate love stories as much.
9. Khoobsurat (2014)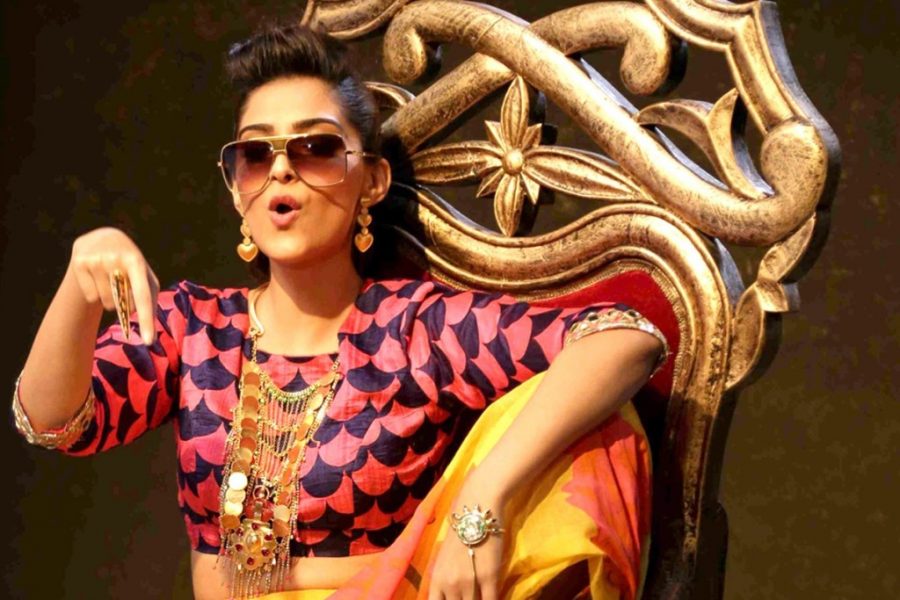 Yet another story with its premise set around royal families and the associated flaunting, Walt Disney's Khoobsurat also featured Fawad Khan in the leading role, apart from Sonam Kapoor of course. Kapoor as Mili Chakravarty exudes all glamour and glitters, apart from the level-up maturity in her performance which was a change from her previous roles. As far as the story is concerned, Mili, a physiotherapist has her life turned downside up when she's hired as a physiotherapist for an ailing, semi-paralysed King of a royal family in Rajasthan. Given her misfit tendency and her happy-go-lucky attitude, her demeanour doesn't go well with the Queen while it does with the prince. As all love stories go, Mili's life is all sorted by the end.
8. Saawariya (2007)
Marking Sonam Kapoor's debut while facing the camera, 'Saawariya' though couldn't live up to its hype, it still managed to garner awards and accolades for Sonam and Ranbir Kapoor for their promising debut performances. As the story goes, Raj, a lead singer at a club in the town falls for Sakina and attempts to woo her with his singing. Sakina, on the other hand, is obsessed with her love for Imaan who had promised to return on the eve of Eid. As Imaan arrives and Sakina reconciles, Raj is left in tatters for his love was with someone else, yet he is content with the time he had spent with her. With an overall dark texture of the movie and lacklustre storyline, 'Saawariya' is perhaps only a bleak start for the stellar career of its lead actors.
7. Aisha (2010)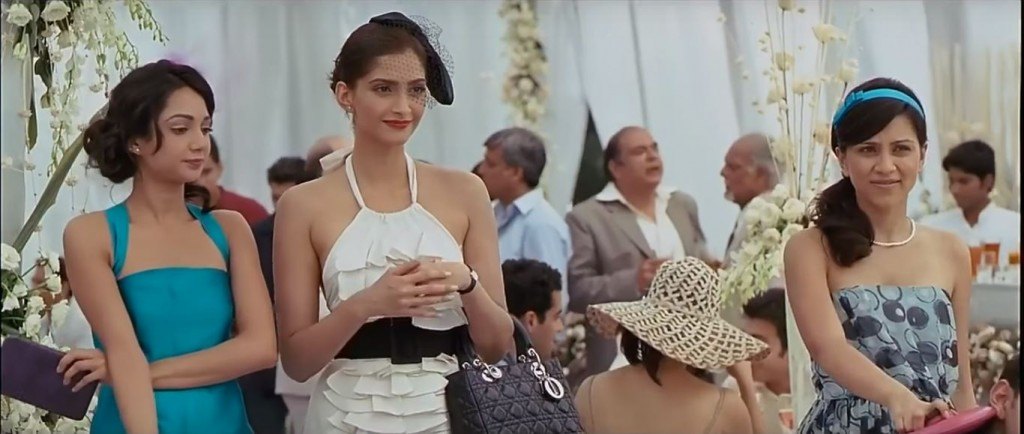 Based on Jane Austen's timeless classic "Emma", 'Aisha' is set in the midst of a bunch of posh Delhi girls and also managed to turn a few heads, given it was one of the moderate successes starring Sonam Kapoor after a bunch of disappointments. The story comprises of a suave, sultry and affluent Delhi girl Aisha Kapoor who is a self-proclaimed match-maker for all her friends in the girl-gang. Enter Randhir, a businessman and Shefali, who are to fall for each other, instead Randhir falls for Aisha. Amid all the trial and errors at her match-making spree, Aisha finds herself in love with her next door childhood friend Arjun. The subtleties and the romance-related practicalities are absolute winners in this film, along with the swag that Sonam Kapoor carries with a pristine grace.
Read More: Anushka Sharma Movies
6. Delhi 6 (2009)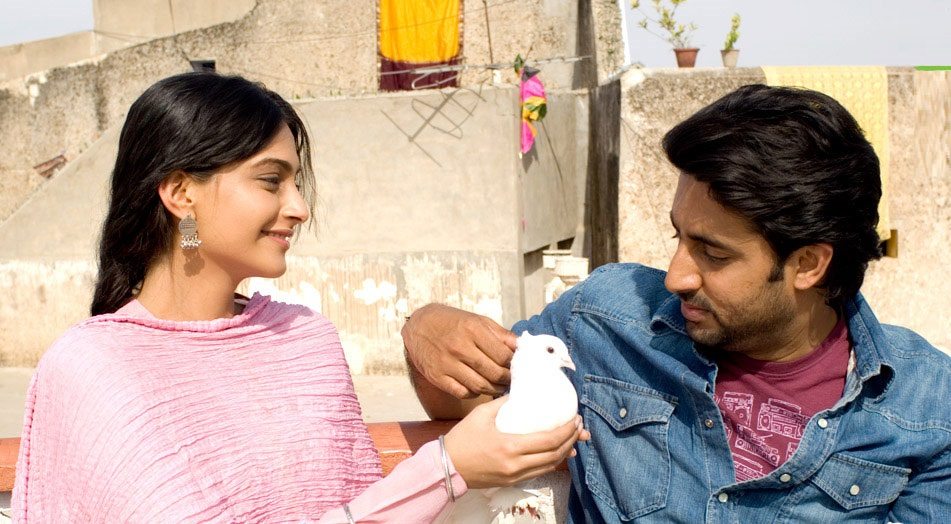 The film which gained her the tag of "Masakkali" girl, along with her famed dance moves alongside a white pigeon, 'Delhi-6' was Rakeysh Omprakash Mehra's return to filmmaking after his pathbreaking venture that was 'Rang De Basanti (2006)'. The film surrounds an NRI Roshan, who is averse with Indian ways, and who returns to India to an ailing grandmother in an Old Delhi neighbourhood. As with any outsider, he is taken by surprise due to the ceremonious and complicated ways the people, emotions, religion, and communities are coupled together. He falls for Bittu (Sonam Kapoor) while going through the nuances of the cultural shock he's been introduced to. Despite many references and portrayals were overdone in the movie, 'Delhi-6' is really a mirror of how relationships, love, and hatred co-exist in our society.
5. Bewakoofiyaan (2014)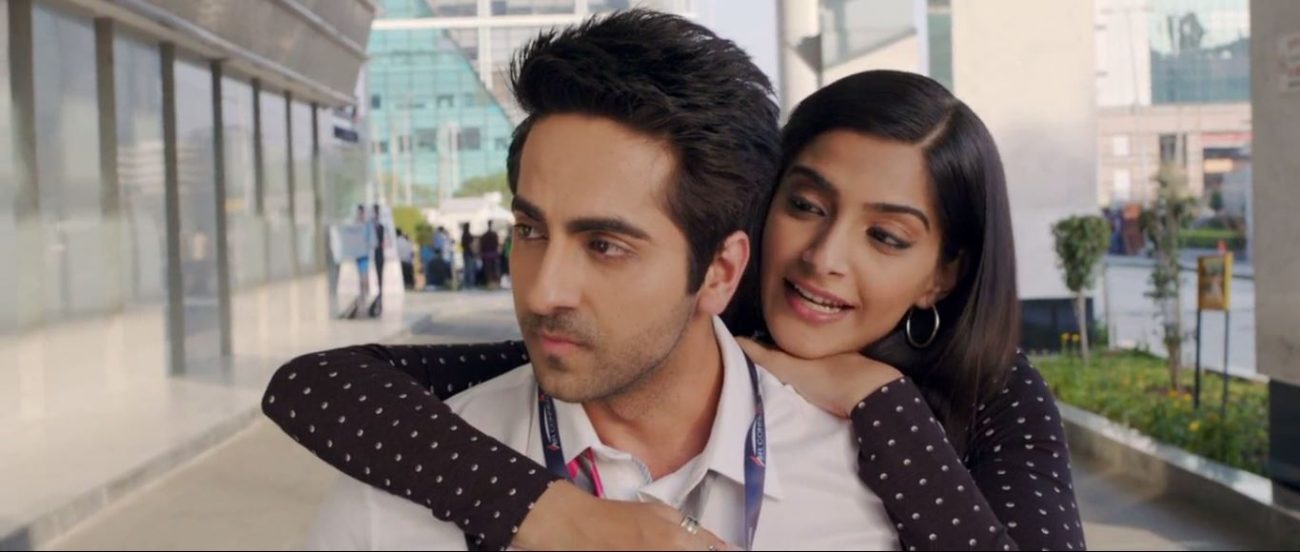 My favourite Sonam Kapoor's movie on the list, despite 'Bewakoofiyaan', has nothing new to offer except for the fresh pairing and a rising star Ayushmann Khurrana who has conquered the movie with his sheer performing talent. Rishi Kapoor adds a whole new flavour to it. As the story goes, a girl and a boy, who're in love, look forward to settling down together in their own ways, amidst a doting yet possessive father and their diminishing trust in each other. The ending is predictable, yet it is the journey which could be cherished if one watches the movie.
4. Padman (2018)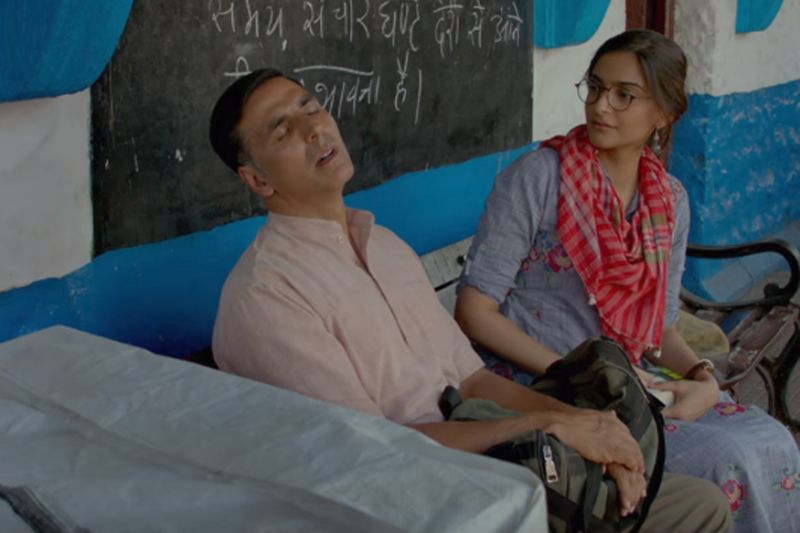 Sonam's latest entry on this list, 'Padman' is based on a real-life story of an activist who, by his unorthodox methods, brought us the low-cost menstrual pads, which has been so far a taboo in most parts of the country. Though the movie revolves around Akshay Kumar (as Laxmikant), yet Sonam Kapoor (as Pari ) plays a pivotal role in his life, as well as in the movie's storyline. The movie revolves around Laxmi, who, notwithstanding the pain and suffering of her newly-wed wife during her menses, decides to manufacture low-cost sanitary pads using cotton, glue and cloth. His journey from a problem-solver to a risk-taking entrepreneur isn't as easy, as he's being judged and ridiculed all the while. Laxmi's struggles and his unprecedented success form the core of the film.
3. Raanjhanaa (2013)
Dhanush's role as Kundan Shankar, a boy from Varanasi originally hailing from Tamilnadu, garnered tons of praises for his role and also landed him a Filmfare Award for best debut (in Bollywood). Sonam plays Zoya, the tinsel-town girl who Kundan falls in love with, despite their cultural differences. It is Kundan's obsession for his love that drives the movie forward. And maybe the performances, notably that of Swara Bhaskar and Sonam Kapoor, coz Dhanush rocks as always.
2. Bhaag Milkha Bhaag (2013)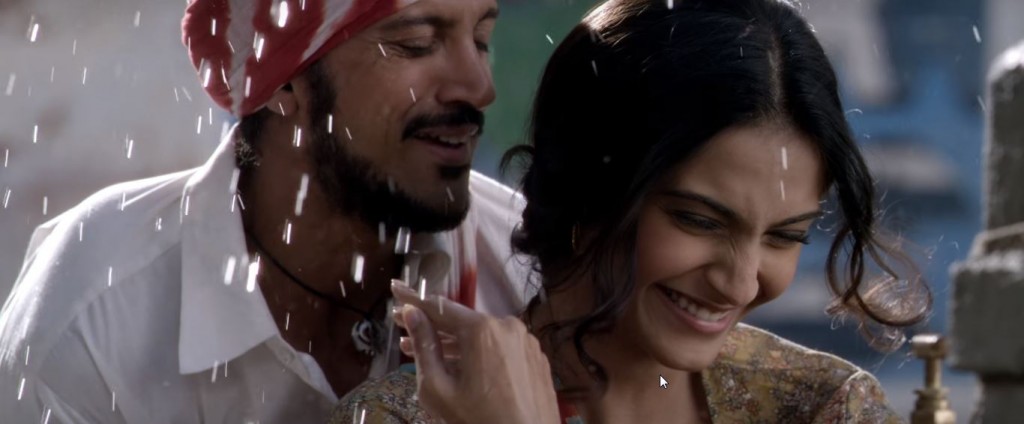 No, this ain't another jailbreak film featuring Farhan Akhtar (wink!). Another Rakeysh Omprakash Mehra's venture on this list, 'Bhaag Milkha Bhaag' deviates from his other works to a little extent and takes the biographical route. Set around the life and times of ace sprinter and Olympian Milkha Singh, on whose book the entire film is based, 'Bhaag Milkha Bhaag' has Farhan Akhtar donning the sportsperson's cap (and his shoes). As it is, the movie starts with the turmoil of India's partition, followed by Milkha's ladder to success against a rival Pakistani athlete who was touted to be Asia's fastest, while Sonam Kapoor as Biro enacts his love interest. 'Bhaag Milkha Bhaag' seems to be an incredible journey we can go through and the struggle and the ensuing success stays with you for a long time.
1. Neerja (2016)
'Neerja' has to be one of the most prominent biographies with a female lead, and also perhaps one of the most successful. A movie which will definitely leave you teary-eyed, 'Neerja' is the tale of the supreme valour and sheer sacrifice by Neerja Bhanot, the head purser of Pan Am Flight 73 from Mumbai to Frankfurt via Karachi. On her first fateful day as the head purser, the flight is hijacked by Palestinian armed terrorists, who regardless don't succeed in their plan to take the plane away to Cyprus, thanks to Neerja who alerts the pilots in time. Sonam Kapoor delivers the performance of her career playing Neerja Bhanot with exemplary ease as if she were enacting her in real-life. The courageous 22-year old Neerja, who was posthumously awarded for her bravery and her efforts, is an undying example of duty before one's self, a feat accomplished by none other.
Read More: Katrina Kaif Movies