Picture Perfect! Leggy Lass! Barbie Doll of Bollywood! Superstar! These are a just a few of the terms of affection used to describe the phenomenon called Katrina Kaif. She is a true blue movie star with fans that counts in millions and has social media followers who worship every post she puts up like devotees. Today she has the luxury to pick any script that she wishes and can demand astronomical prices just to do a cameo. Her only secret to her longevity is her complete dedication to her work. With three big films in her kitty right now – 'Tiger Zinda Hai', 'Thugs of Hindostan' and an untitled project with Shah Rukh Khan – the imminent future looks great and there's a long way to go before she hangs her acting boots. Here is the list of top 10 movies of Katrina Kaif.
10. Race (2008)
The choice was between 'Race' and 'Dhoom 3' for the number 10 spot but in the battle of mediocrity the former has an edge over the latter. By no means is 'Race' an original movie but it has the classic Abbas-Mustan feel to it; the unimaginable twists and turns that we have gotten used to watching and enjoying since their 'Khiladi' and 'Baazigar' days. Most importantly Katrina Kaif is perfect as the hot and sexy personal assistant Sophia who has her own share of secrets to hide. No one expects much from Katrina in a film and if she manages to look picture perfect and gets a memorable dance number or a song, it's a win-win situation for both her and the audiences. Here she shows off her serpentine moves in the song 'Zara Zara Touch Me' and boy she can dance. Thanks to the director duo of Abbas-Mustan her character remains an enigma for most part of the film until her true self is revealed at the right time.
9. Bombay Talkies (2013)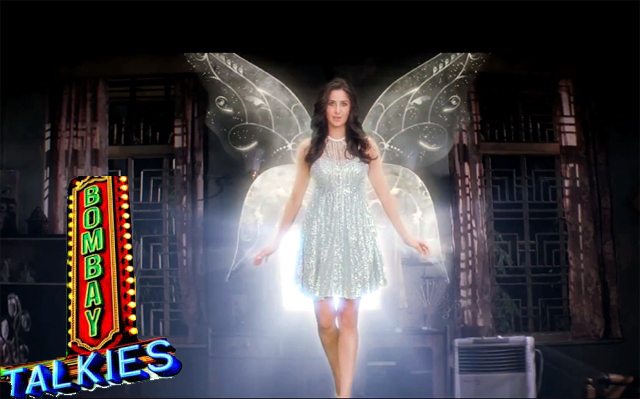 'Bombay Talkies' was a collaborative effort to celebrate the 100 years of Indian cinema and to show how cinema influence everyday lives of ordinary people. It marked the coming together of four filmmakers who have nothing common with each other as far their films are concerned- Karan Johar, Dibakar Banerjee, Zoya Akhtar and Anurag Kahsyap. Zoya Akhtar's short feature was termed 'Sheila Ki Jawaani' and story revolves around a 12-year-old boy who idolizes Katrina Kaif and imitates her dance moves with a desire to become a dancer one day. Katrina appears only for seconds in a dream like sequence but her presence can be felt throughout the duration of the film. The film is a testament to her star power and how her beauty and seemingly unimportant song and dance numbers can lighten up someone else's lives and even inspire them to go ahead in life. It was a true cinematic tribute to her stardom.
8. Ek Tha Tiger (2012)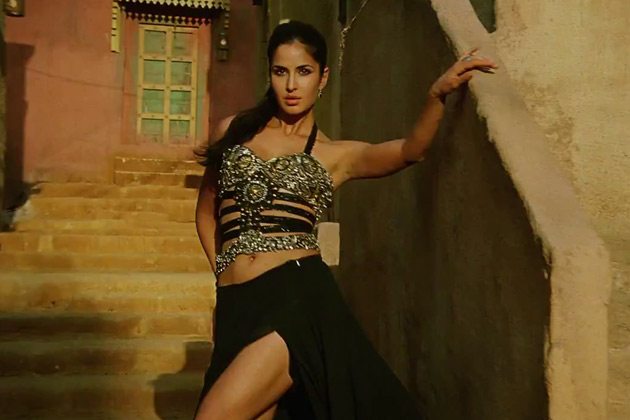 There is less than a month to go before 'Tiger Zinda Hai' hit the screens but before that let's have a look into its predecessor 'Ek Tha Tiger' whose mega success inspired the sequel. Five years ago Kabir Khan and Salman Khan collaborated with Yash Raj Films to give us an international spy thriller that rocked the box office. The film was shot in various Bollywood-virgin locations like Havana and Dublin which gave it a very sophisticated look. The action was sleek and the screenplay fast paced; also how can one forget Katrina Kaif showing off her major ass kicking skills in a fight sequence that was just too good to be true. Katrina thrives in such roles where her skills other than acting are aptly showcased. She played a Pakistani spy in the film with the right amount of joie de vivre and restraint. It will be really interesting to see how her role shapes up in the sequel.
7. Mere Brother Ki Dulhan (2011)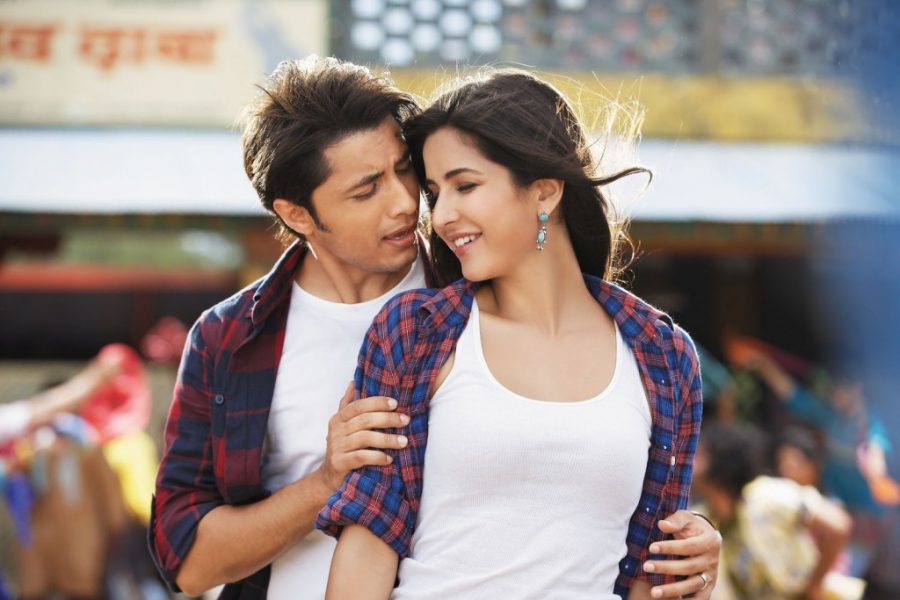 'Mere Brother Ki Dulhan' is a perfectly average film and Katrina Kaif stands out with her above average act. A typical love triangle where two brothers fall in love with the same girl; this concept has been done to death in Bollywood but director Ali Abbas Zafar gave it a contemporary treatment to make it feel young and peppy. The music by Sohail Sen is the strongest aspect of the film. The three main leads of the film – Imran Khan, Katrina Kaif and Ali Zafar – are all non actors so they had to only compete within themselves to stand out. Katrina takes the cake with her stylish outfits, rock chic attitude and of course her lovely face. The film is an easy, breezy affair as you don't have to concentrate too much to keep track of the proceedings. You can almost sense what is going to happen next but still it is good for a one time watch.
6. Jagga Jasoos (2017)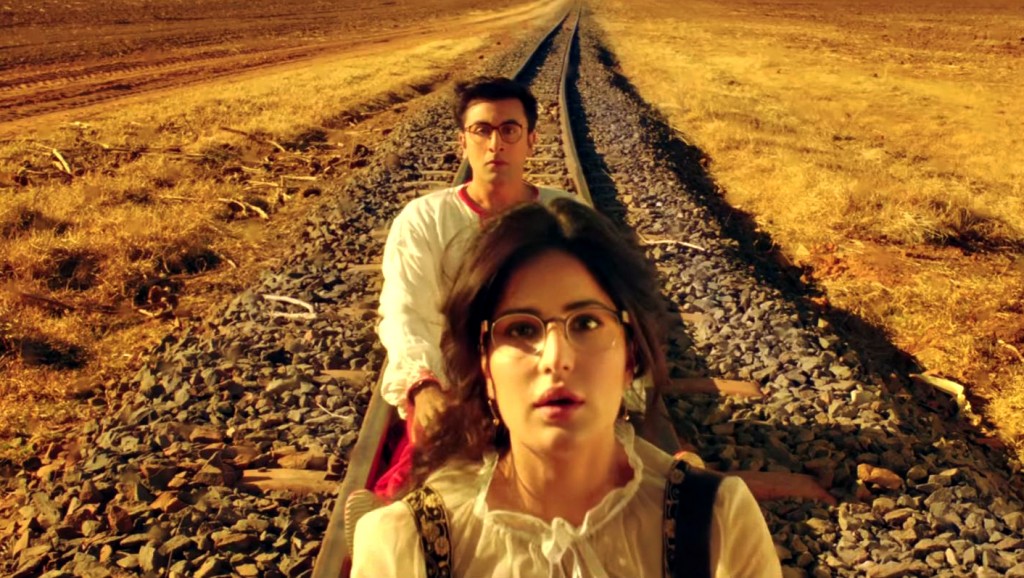 Anurag Basu's 'Jagga Jasoos' is Ranbir Kapoor's film all the way. Katrina Kaif is just a pleasant company that accompanies Ranbir on his misadventures. The film didn't do any good to her career as it bombed at the box office and also offered nothing new for her to sink her teeth into. However it will be remembered as one of the most ambitious films of her career. 'Jagga Jasoos' creates an imaginary world of its own where miracles happen if one's belief is strong enough. It borrows a lot from Peter Pan and his ilk. Basu has been inspired – to put it politely – by a lot of Hollywood films in putting together 'Jagga Jasoos' but there is also an indigenous feel to it as the story is based around the second world war. The film is worth watching for Ranbir alone.
Read More: Saoirse Ronan Movies
5. Zindagi Na Milegi Dobara (2011)
This film marks the most understated performance of Katrina's career and hence is also effective. She played a character which can be described as a straight talking, Boho-chic meets strong, independent woman who don't mind making the first move to impress her man. Her physical finesse and ethereal beauty are not just accessories to decorate the film but rather an important part of the story where everyone is fashion conscious and deliberately modern. Trust Zoya Akhtar to add substance to a seemingly regular coming of age/road movie and rightfully she became the first women in the history to win the Filmfare best director award.
4. Ajab Prem Ki Ghazab Kahani (2009)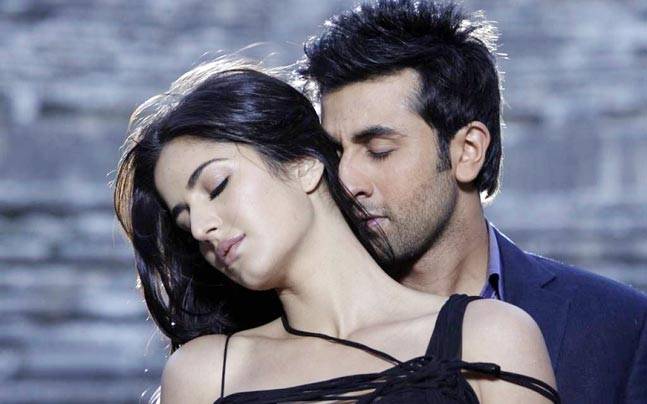 This one falls into the category of old school Bollywood romances, the kinds of which are slowly dying out in the wake of multiplex audiences. It is a sugary sweet musical where a boy meets a girl and fall in love and as they say the rest is all a clichéd cinematic history. Director Rajkumar Santoshi of 'Andaz Apna Apna' fame keeps the narrative simple, easy on the eyes and yet manages to touch hearts with the film's inherent innocence. Ranbir Kapoor and Katrina Kaif are just too cute to handle in the film and complement each other perfectly. It is the kind of film that the masses love to watch despite being so obviously silly and predictable.
3. Jab Tak Hai Jaan (2012)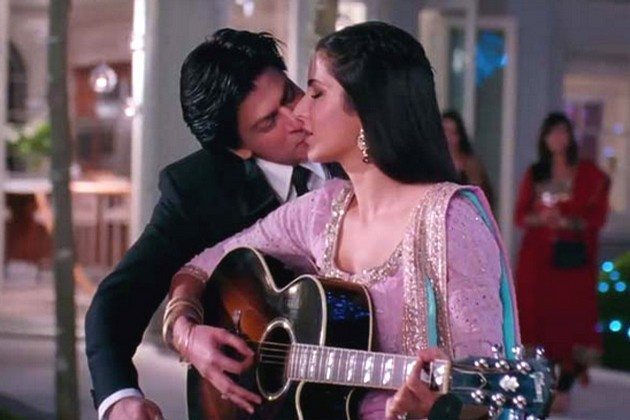 Singularly there isn't much good to say about Yash Chopra's 'Jab Tak Hai Jaan' but the film did wonders for Katrina Kaif's film career. With this she joined the list of legendary actresses like Sridevi and Rekha who have played the female lead in a Yash Chopra film. She also got the chance to star opposite the king of romance Shah Rukh Khan, which is a dream for any Bollywood actress wanting to make it to the top. The staggering box office collection too consolidated her position as a box office lucky charm. She was nominated for various popular Bollywood awards for her hopelessly romantic turn in an equally hopeless film.
2. New York (2009)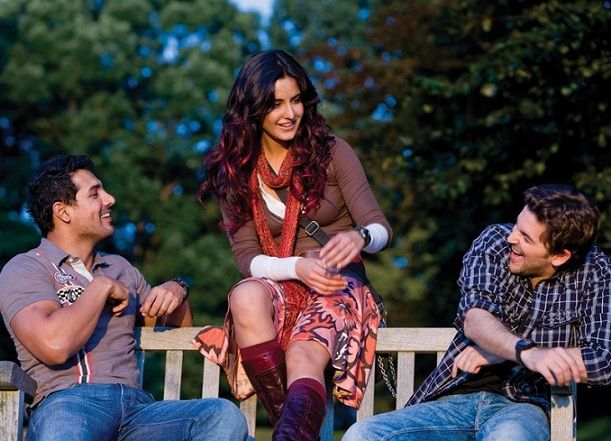 Kabir Khan's 'New York' wonderfully balances the complexity of handling a serious subject matter – 9/11 – and catering to the demands of a commercial cinema audience. The film tends to be self indulgent at times but also gets the pain, suffering and the frustrations of a post 9/11 world right; told through the eyes of three characters – Maya, Sameer and Omar. For Katrina the film was a golden opportunity to prove that she is more than just a pretty face and she made the most of it by earning her first Filmfare best actress nomination. The film received praise at various international film festivals for its apt portrayal of a sensitive issue without resorting to sensationalism.
1. Namastey London (2007)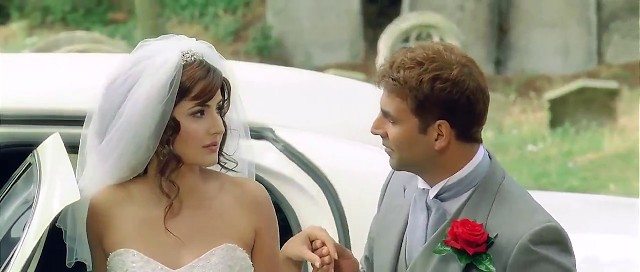 Katrina Kaif was born to play the London born and bred Jasmeet Malhotra Singh/Jazz in 'Namastey London'. She just had to be herself in the film as the character of Jazz mirrored the anthropological aspects of her real life. Her natural British accented English and Hindi only added the zing of the character. Even her look in the film became a rage among the youngsters. Her job was of course made easy by the presence of the super talented Akshay Kumar who was a perfect match for her spoiled brat role. Together they exhibited a sizzling physical and emotional chemistry which was enough to carry the film towards its box office glory.
Read More:Ajith Movies