Sam Rockwell has always remained in the shadows of his celebrated stalwarts contemporaries. One of the most talented actors of his generation, Rockwell announced his entry in the big boys league with a well-deserved Academy win last year. The actor first caught attention with his starring role in 'Lawn Dogs' and followed it up with a breezy, yet significant presence in the acclaimed 'Green Mile'. He has landed some big projects since then and continues to be a stormy figure in the industry. Here is the list of top Sam Rockwell movies, selected from his impressive filmography. You can watch some of these Sam Rockwell movies on Netflix or Hulu or Amazon Prime.
12. Iron Man 2 (2010)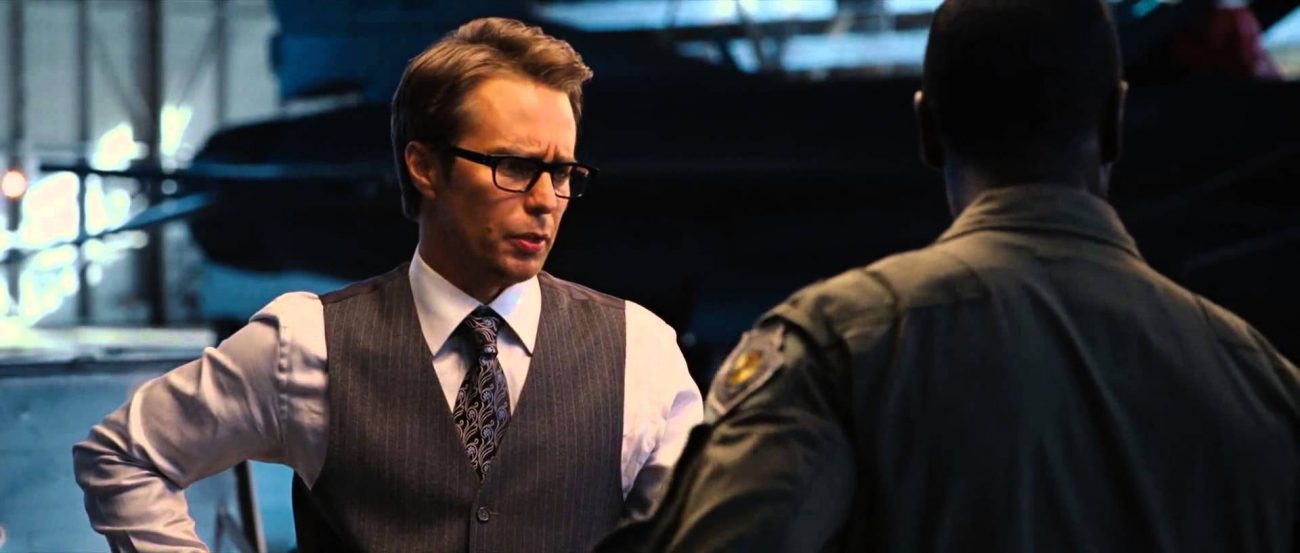 'Iron Man 2' bathes in the glory of Robert Downey Jr. and shines in an inadvertent story about the ghosts of the past. With a narrative style similar to the old movies of the '70s, Jon Favreau lends it with his typical, gullible humor and charm that endures. The film brings to fore an admirable and vengeful villain, who is comparable to the late villainous rise of antagonists in the MCU pantheon of late. With great action scenes, sound special effects, and a sober Robert Downey Jr. (I really can't vouch for him to be honest), 'Iron Man 2' is a solid entertainer and another winning venture for Marvel.
11. Matchstick Men (2003)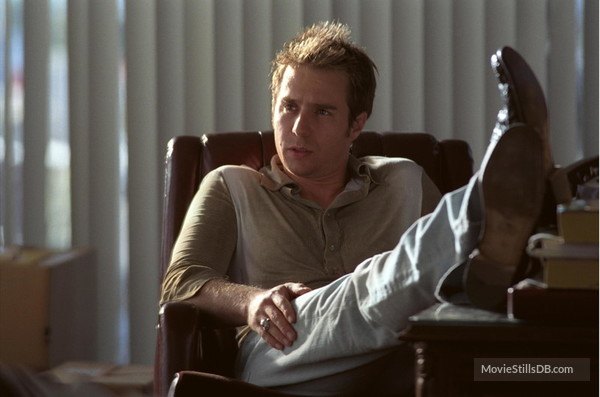 Nicolas Cage doesn't experiment a lot with his style, it can be safely asserted. But whatever he does, he does it rather well. Frank and Roy are con-artists and partners. Due to Roy's Tourette syndrome, Frank gets him in consultation with a psychiatrist, Klein, whose medication improves his health. He meets his daughter Angela, whom he hasn't seen for fourteen years and teaches her to be a con. But, things take a turn for the worse when she isn't who she claims to be. Rodley Scott's nervy and imaginative comedy-thriller is a solid feature well-worthy of a watch.
10. G-Force (2009)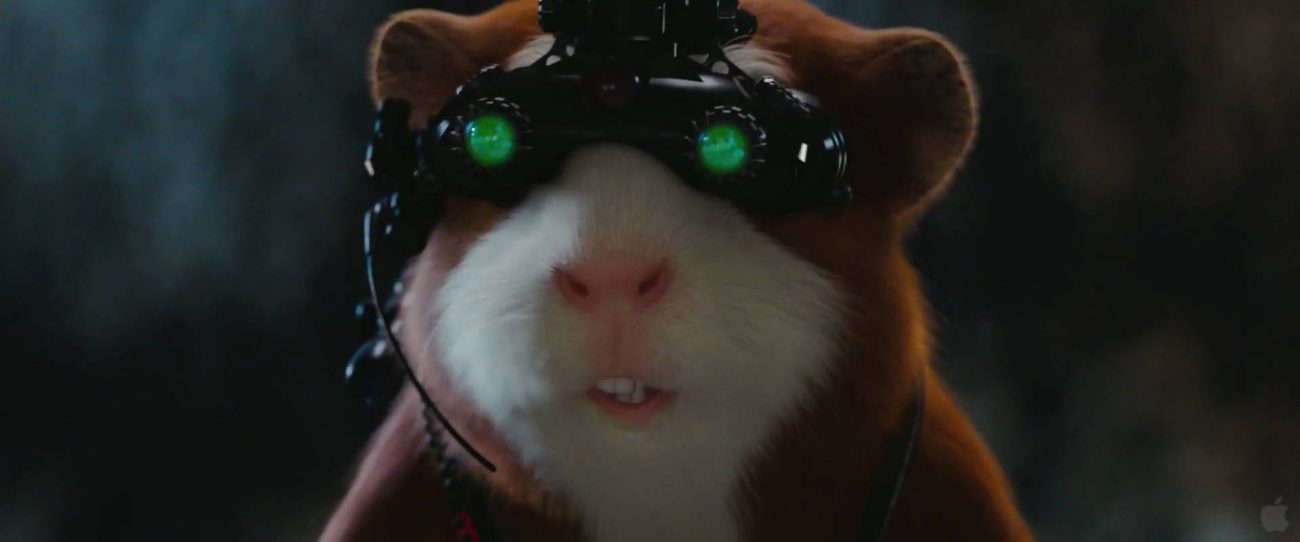 Walt Disney Pictures is the force majuere when it comes to animated features. They are in fine form with this straight-forward, honest piece with a dream cast that is pure and brilliant. 'G-Force', as misleading as the name sounds, is about a squad of specially trained guinea pigs, who go on their latest mission and aim to sabotage the plans of a "diabolical billionaire who dreams of taking over the world via household appliances."
9. The Hitchhiker's Guide to the Galaxy (2005)
'The Hitchhiker's Guide to the Galaxy' vibrantly resuscitates the much loved and forgotten science fiction novella in the most captivating style. Led by the ever-reliable Martin Freeman and the surprisingly audacious Sam Rockwell, the story revolves around the impending doomsday of the world, which will arrive soon barring intervention by a human hand. An alien sentient the regular next-door Arthur Dent of the crisis and embark on an adventurous journey to save the world. Kids, who have not watched the film, go ahead and thank me later.
8. Seven Psychopaths (2012)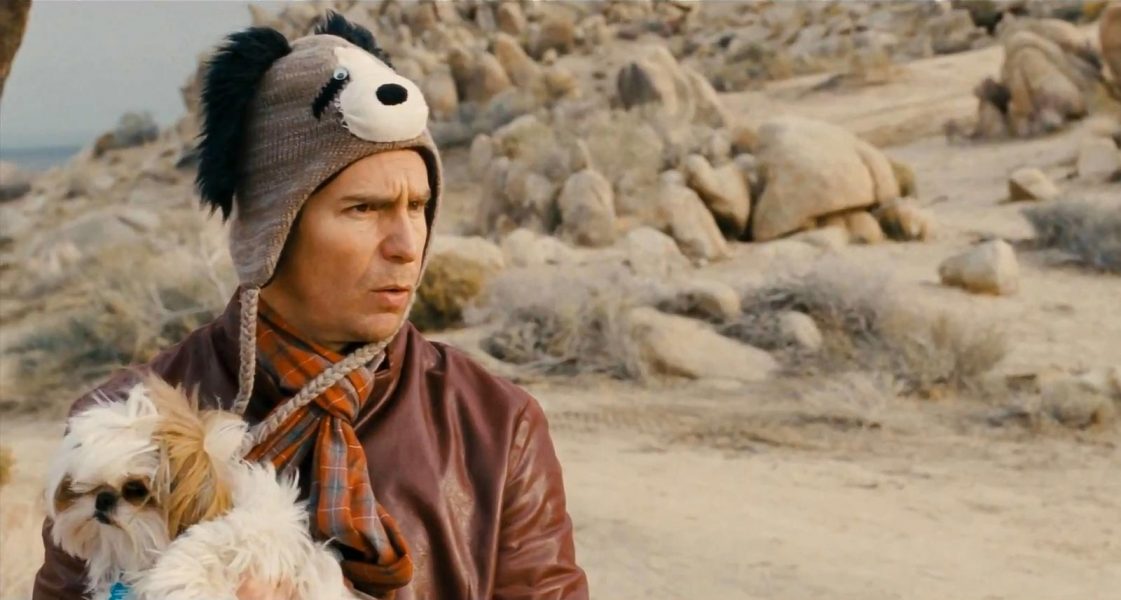 Martin McDonagh's darkly-comic and partly-western low-budget crime-comedy makes for sly cinematic commentary. The stylish and innocuously arbitrary storyline and stellar performances from the ensemble provide the final touches. Running along the lines of Charlie Kaufman's brilliant 'Adaptation', 'Seven Psychopaths' draws in on the life of Marty Faranan, an aspiring screenwriter, who is working on his screenplay titled "Seven Psychopaths". During the course of his project, he gets entangled with law enforcement as a crime mafia's pet becomes the great equalizer of his fate. Despite a hollow end-product, 'Seven Psychopaths' boasts all the elements for you to tune in and have a ball.
7. The Assassination of Jesse James by the Coward John Ford (2007)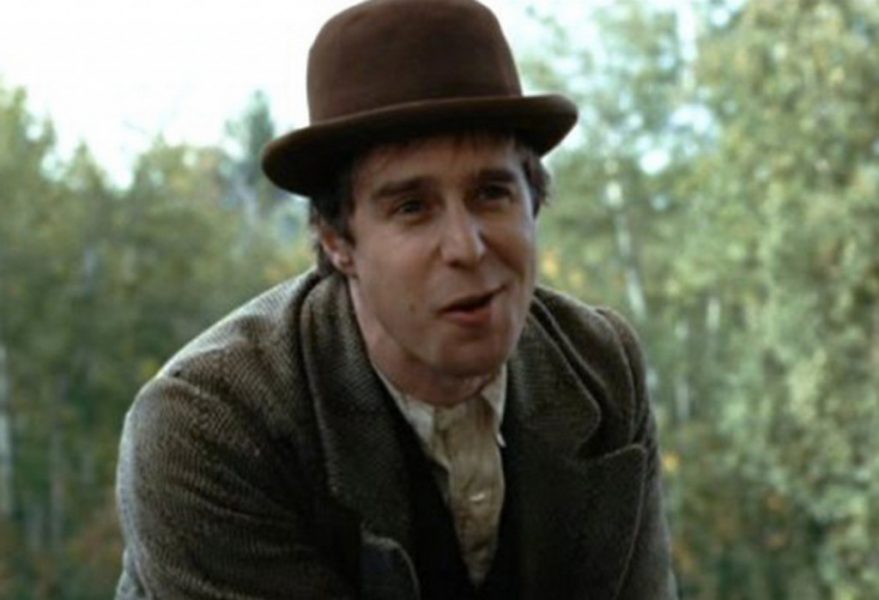 A director always has two narrative choices: either to warp the audience in with suspense, or pleasure them with aestheticism and craftsmanship playing at the inevitable. Andrew Dominik makes the choice of the latter and does it pretty well. The cinematic adaptation of Rob Hansen's 2007 novel plays out extraordinarily well and stays true to its harrowing source material. In spite of being limited with his narrative structure, Dominik emerges triumphant with his stellar camera-work and a riveting deliberative performance from the ensemble cast. 'The Assassination of Jesse James by the Coward Ford' will be remembered for its stunning single shots and vivid portraits of the two titular characters. A film of the highest proportions that deserves an earnest watch.
6. Confessions of a Dangerous Mind (2002)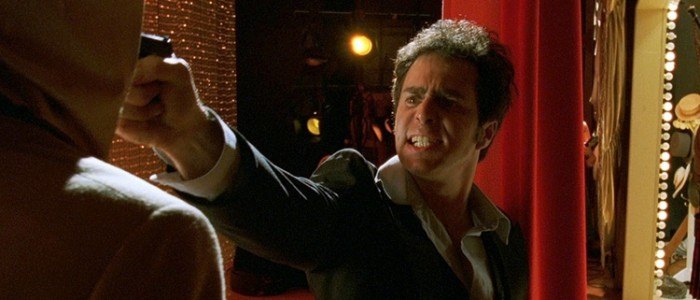 Charlie Kaufman's neurotic-thriller remains an exemplary piece of work for modern screenwriters. Arguably the greatest screenwriter of his generation, Kaufman lends his typical craziness and prodigal story-telling to this story about a CIA assassin turned television host. Clooney's impressive direction (though I still feel he kidnapped the Coens and made them direct this) is complemented well by a cast which truly revels in the absurdness of the narrative.
Read More: Best Edward Norton Movies
5. The Way, Way Back (2013)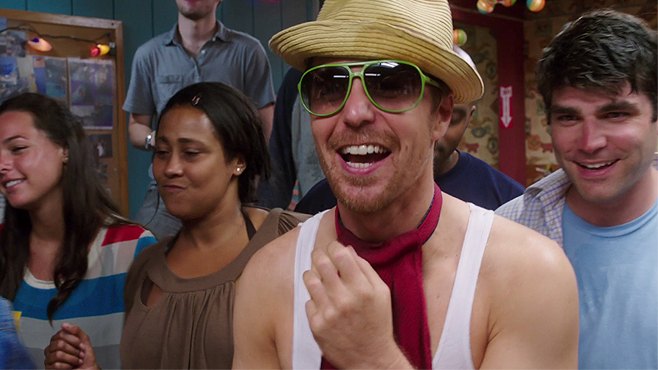 Coming-of-age movies are always a tricky business to pull off. The line between endearing and cringe is a very thin one and 'The Way, Way Back' walks it with perfect balance and harmony. The movie brings to life Duncan, a struggling adolescents coming to terms with the jarred beauty of this age of heartbreaks and starry ambitions. He accompanies his mother and her boyfriend's family to his sister's beach home for a "family vacation". He cuts an isolated and neglected figure and instead embarks on a secret voyage that changes his life forever. The great thing about the movie is that it allows enough time for the story to take its intended form and afford the narrative empathetic characters who are just more than rough outline sketches. Rockwell and Liam James' earnest and endearing performances capture the essence of the story (along with Carell's surprisingly dark portrayal) and make 'The Way, Way Back' a movie with legs to go the distance.
4. Frost/Nixon (2008)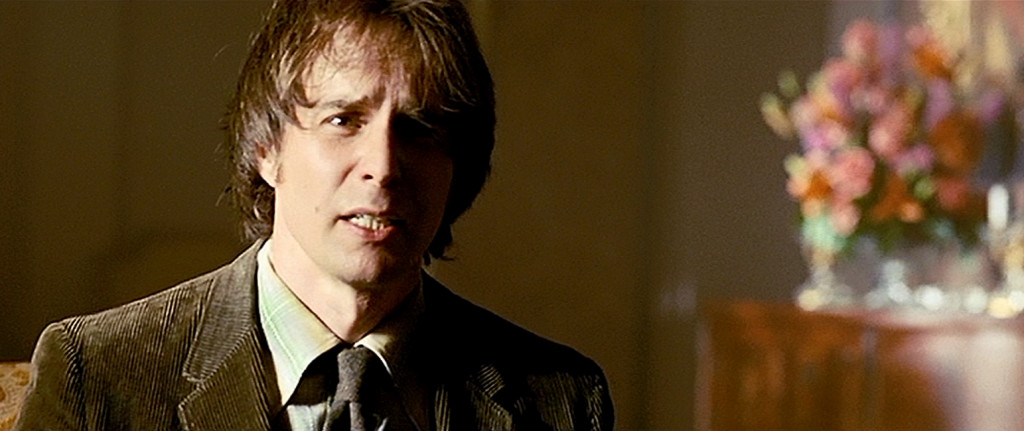 'Frost/Nixon' is a vivid, truthful and harrowing reenactment of one of the most infamous and sensational series of interviews in modern history. David Frost, a British journalist, conducted a Q&A with the former president of the States after the Watergate Scandal in 1972. Chillingly narrated and heartily acted, 'Frost/Nixon' remains a necessary reminder of the dark nature of political power and the tremendous power of modern-day media.
3. The Green Mile (1999)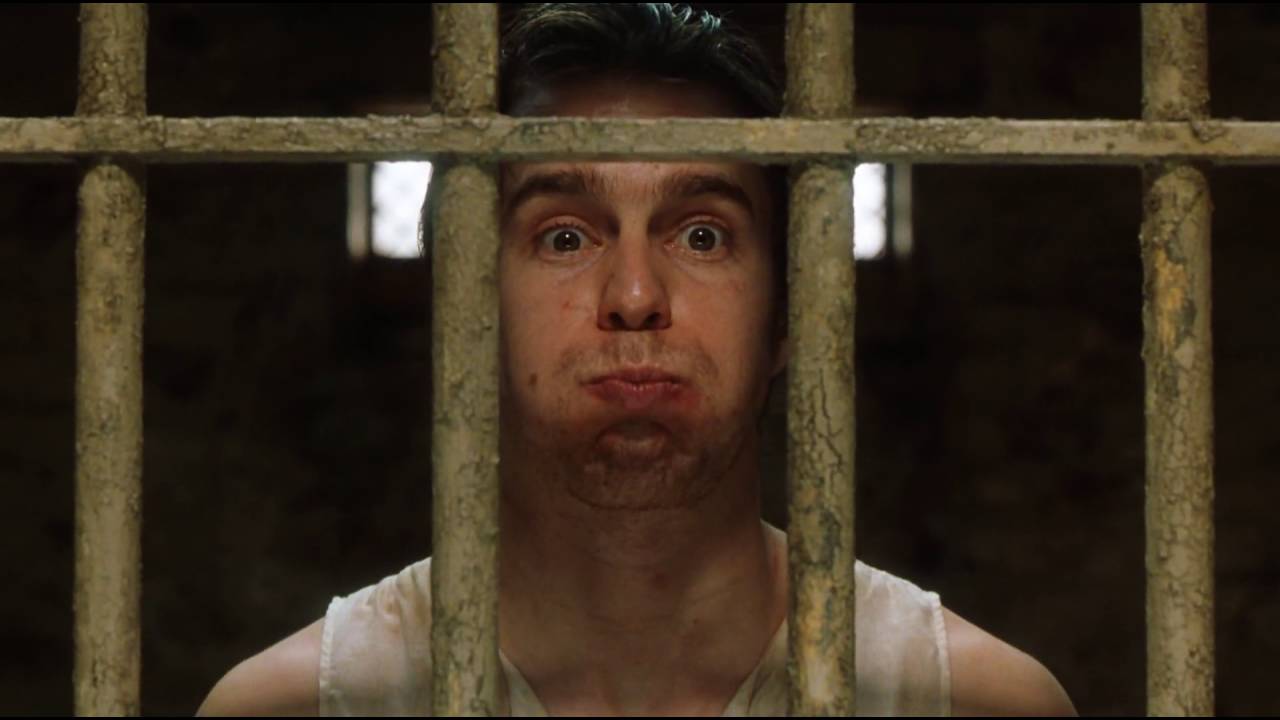 If it weren't for its last half hour, 'The Green Mile' would have just been ordinary. Or probably even lesser, considering the running time. But as it stands, this fantasy-drama is more than just a movie. Paul Edgecomb recalls his days as the prison guard of block E in the Green Mile, named so on account of its lemon colored floor. Remembering the summer of 1935, Edgecomb recounts the story of John Coffey, an imposing, mysterious inmate whose size deceived his intellect and humbled against his heart. The tear-jerking end of the movie makes the seemingly long, tedious tirade and enriching experience that will keep us deliberating its unbound vastness and brilliance.
Read More: Best Tom Hanks Movies
2. Three Billboards Outside Ebbing, Missouri (2017)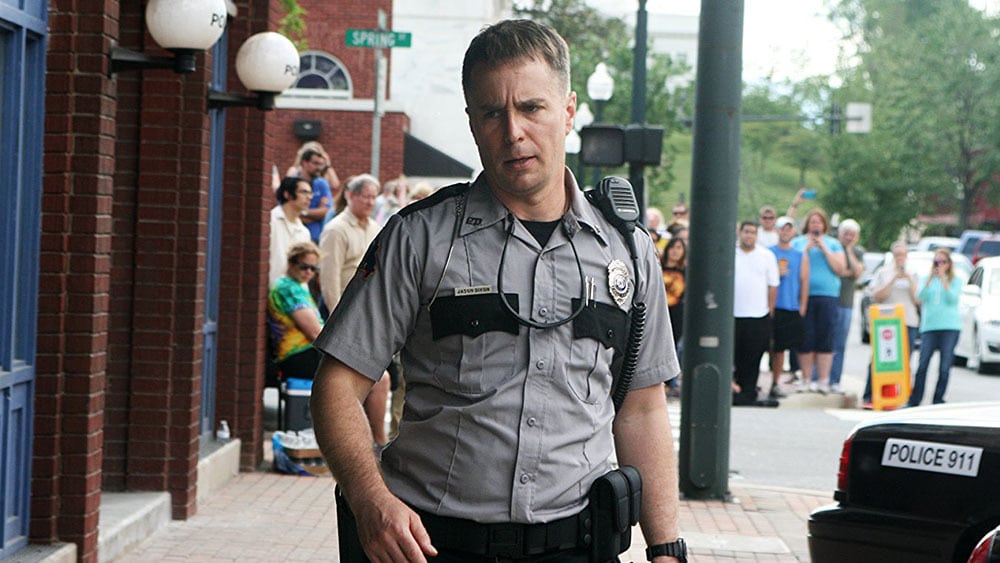 The critically acclaimed "dark-comedy" about a mother seeking revenge won the year 2017. The movie almost became a phenomenon and became the spark that ignited various social justice movements targeted at sexual detractors and assaulters. To be really honest, no one could really see through all that mist the movie covered itself in. When one analytically dissects the various elements of the movie, 'Three Billboards Outside Ebbing, Missouri' miserably disappoints, failing to conjure the magic which seemingly beset it on its path. Acting remained the movie's only strong-point and proved to be its saving grace. Featuring probably the best ensemble of the year, the movie relished in certain areas while being laughable in others. Rockwell and McDormand each took home an Academy Award for their stunning portrayals. The former, especially, came in for heavy praise for showing immense range and maturity in his role. The ingenuity with which he painted the endless, dark canvas of his character with humility, agony, and a morbidly funny stroke will see his performance remembered as one of the very best of these times.
Read More: Best Frances McDorman Movies
1. Moon (2009)
'Moon' certainly ranks as one of the best indie sci-fi movies of recent times. Darkly comic, breathtakingly original, heart-breakingly melancholic, 'Moom' is set in a dystopian future which is marred by an expedient oil crisis. Lunar provides alternative fuel and employs individuals to overlook the harvesting process on the moon. Sarang Station employee Sam nears his three-year contract and prepares to leave for home. It is not until he crashes his land rover and wakes up to find his clone that he realizes the unethical practices of the company. The two decide to do something about it. Duncan Jones' debut movie is a stellar work of art, replete with enough chills and thrills to keep you going, while also being relentless in pursuing a smartly concocted fable of hope and achieving a perfect score in story-telling.