Ben Stiller has firmly rooted himself in the field of showbiz. With his side-splitting comic and witty nature, Stiller has been truly successful in cementing himself as one of the top stars. Starting off with his sketch comedy television program, 'The Ben Stiller Show', the actor has since starred in many films, showcasing his acting potentials. The actor from time to time, the 51-year actor is the king of awkward comedy.
While putting together a list of best films of Ben Stiller, I have taken in account his contribution as an actor to the movies. The list primarily focuses on how good was he in the film.
So, here is a list of top 13 Ben Stiller movies. You can watch some of these best Ben Stiller movies on Netflix, Hulu or Amazon Prime.
13. Flirting with Disaster (1996)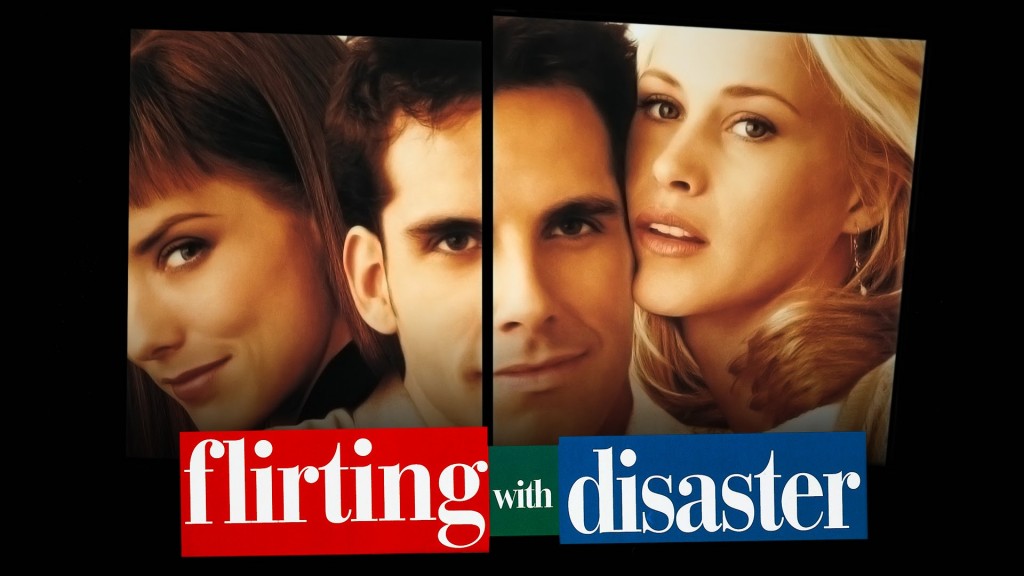 A follow-up of David O. Russell's directorial debut 'Spanking the Monkey' (1994), he came up with Flirting with Disaster (1996). The black-comedy film deals with a very emotional topic of a man on an arduous journey in search of his biological parents. The film is cerebral and cleverly written where they keep a thin line between slapstick comedy and observational humour which resonated among the critics. Screening at the 1996 Cannes Film Festival, 'Flirting with Disaster' is a brilliant film with an exceptional acting by the actors.
Read More: Best Will Ferell Movies
12. Reality Bites (1994)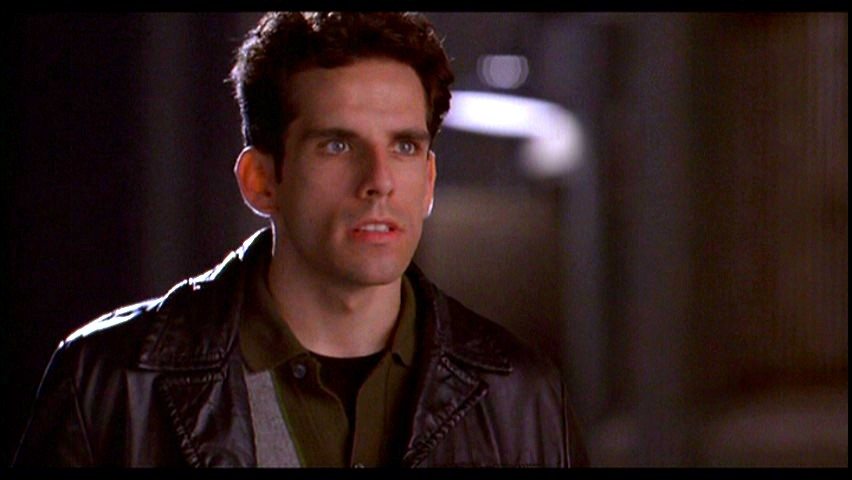 The directorial debut of Stiller, 'Reality Bites' (1994) is a romantic comedy-drama film on Lelaina Pierce played by Winona Ryder, a videographer aspirant working on a documentary called Reality Bites about the disenfranchised lives of her friends. Their challenges illustrate some of the career and lifestyle choices faced by Generation X. Written by Helen Childress, the movie was quite a different take on Stiller's character. While the actor went on to master and conquer awkward comedy, here he portrayed a materialistic executive who is quite aggressively competing to win over Lelaina. The 1994 flick wasn't the favoured choice for critics, but has since achieved a cult status among all. The movie is a brilliant depiction of the several issues faced by the "young America".
Read More: Best Shia Labeouf Movies
11. Night at the Museum (2006)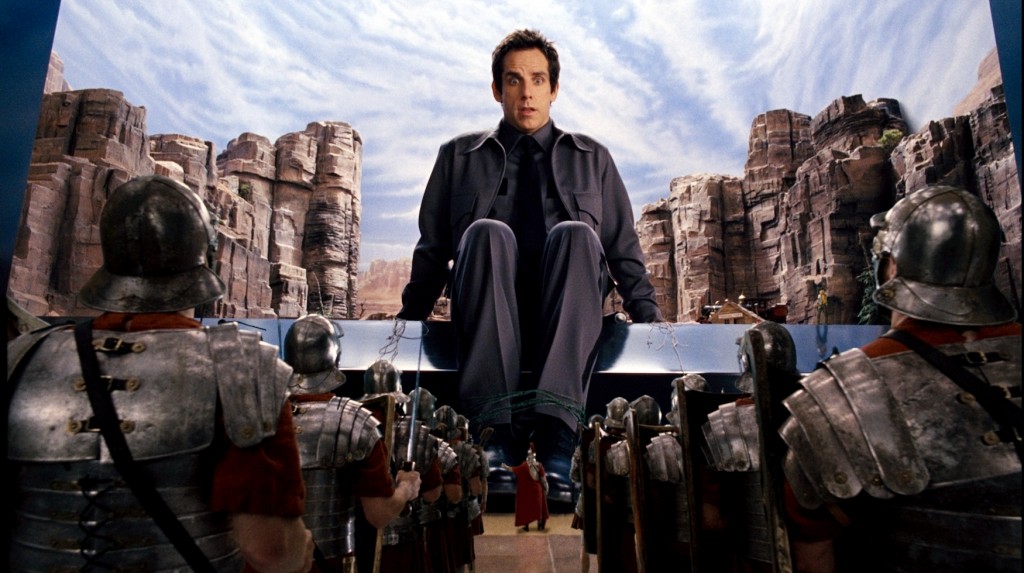 Meet Larry Daley, a divorced father who life is in crumbles. Taking up a job as a night watchman at New York City's American Museum of Natural History, he vows to be a role model for his son. Things seem well until he discovers that the exhibits, animated by a magical Egyptian artefact, come to life at night. The first of the commercially successful 'Night at the Museum' trilogy, Stiller deftly adapts such a silly and bizarre premise into an entertaining and fun movie. The movie is brimming with rib-tickling comedy as Daley, to maintain the order at the museum, has to keep calm among two rival miniature human groups; tackle a rude capuchin monkey and play fetch with a fossilized dinosaur.
Read More: Best Jesse Eisenberg Movies
10. Keeping the Faith (2000)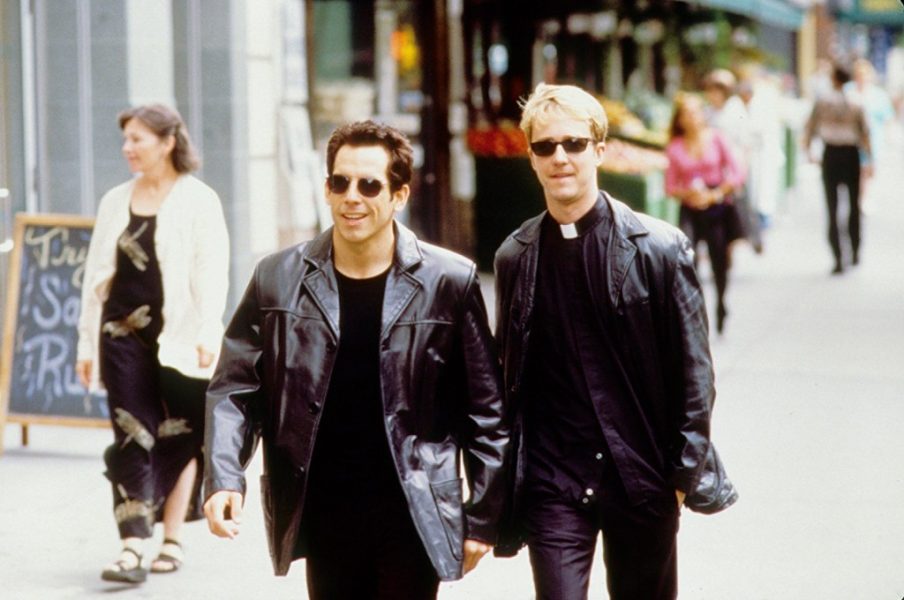 The directorial debut of Edward Norton, 'Keeping the Faith' stars Ben Stiller, Jenna Elfman, Edward Norton, Eli Wallach and Anne Bancroft. The film is about two men, played by Ben Stiller and Edward Norton, who fall for the same woman. However, due to the societal norms religion, they are denied their love. Nominated in 2002s American Film Institute's 100 Years…100 Passions, the film has a poetic essence to it.
Read More: Best Chris Hemsworth Movies
9. Starsky & Hutch (2004)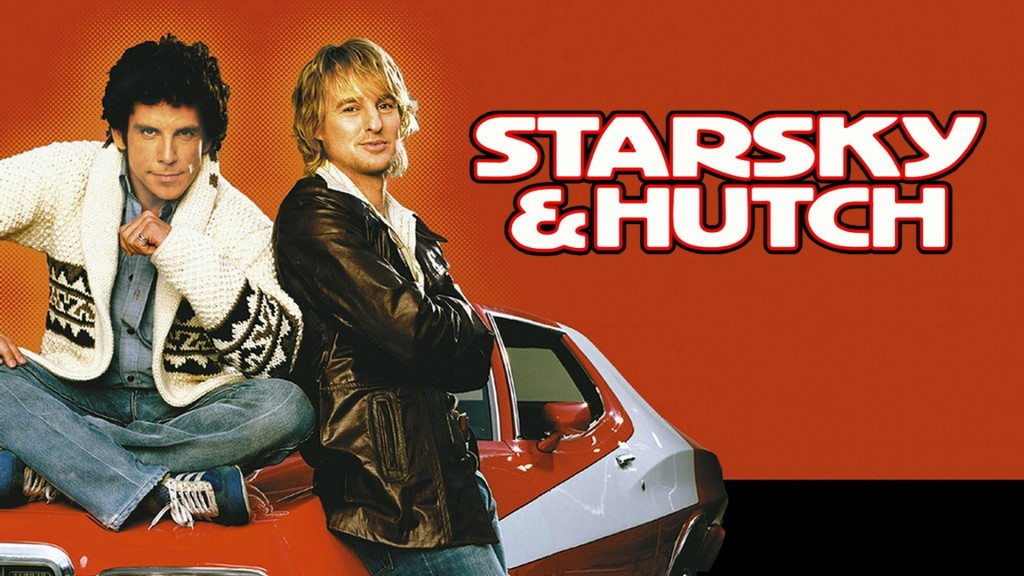 An adaptation of 1970 television series of the same name, 'Starsky & Hutch' stars Ben Stiller as David Starsky and Owen Wilson as Ken "Hutch" Hutchinson. The crime-action buddy cop comedy film is about the two astute undercover cops in the fictional city of Bay City, California who bust drug criminals with the help of underworld boss, Huggy Bear. The adaptation acts as a prequel and focuses on Starsky's first alliance with Hutch. To add some freshness to it, the writers John O'Brien, Todd Phillips and Scot Armstrong switch the personalities of the characters. The film is packed with comedy and action, with excellent portrayals by the comedic duo of Ben Stiller and Owen Wilson.
Read More: Best Pawan Kalyan Movies
8. There's Something About Mary (1998)
This film put Stiller as the new force in Hollywood. Playing the goofy and awkward Ted Stroehmann, always manages to get himself into embarrassing ordeals. The scenario sways further away from his hopes as he falls in love with high school crush Mary Jensen, played by Cameron Diaz. The Farrelly-brothers romantic comedy was the foundation of Stiller's future ventures as a comedic actor who would master the art of awkward comedy. Although a sleeper hit, the 1998 film slowly got up to speed and since has become a cherished film among film enthusiasts.
Read More: Best Laura Gemser Movied
7. DodgeBall: A True Underdog Story (2004)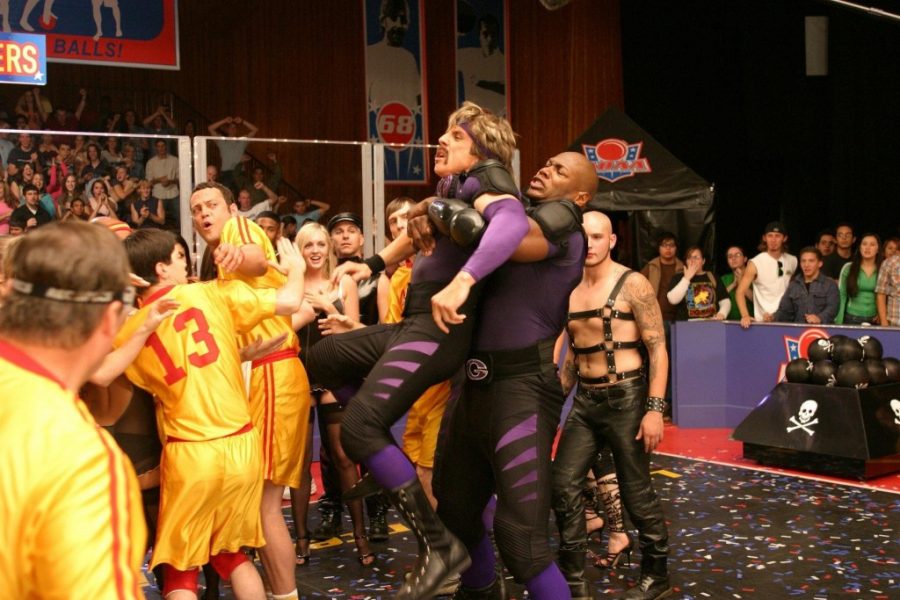 'DodgeBall: A True Underdog Story' is a quite mundane account of a gang of scrawny misfits grouping together to compete against a team of brawny big men. However, Ben Stiller, playing the arrogant gym owner White Goodman makes the film a memorable flick with his acting. Directed by Rawson Marshall Thurber, the 2004 film embraces the 1980 goofball comedies and pays a fitting tribute to it. Stiller especially moulds into playing second fiddle to Vince Vaughn's Peter "Pete" LaFleur. He uses idiotic retorts and profanity to his benefit and stands out despite being the supporting actor.
Read More: Bradley Cooper Movies
6. The Secret Life of Walter Mitty (2013)
Starring Ben Stiller and also directed by him, 'The Secret Life of Walter Mitty' is a traveler's wonder movie. Walter Mitty, played by Ben Stiller, is just another worker at a company who is not satisfied with his job and has a crush on his co-worker, but also has an inhibition, thereby refrains to admit it to her. His boring life does not remain so boring as one silly mistake of his, leads him to travel across awe-inspiring landscapes, far away from his home. This adventure leads him gaining courage to admit his feeling to his girl and sets the right tone for the future of his career.
Read More: Best Harvey Keitel Movies
5. The Royal Tenenbaums (2001)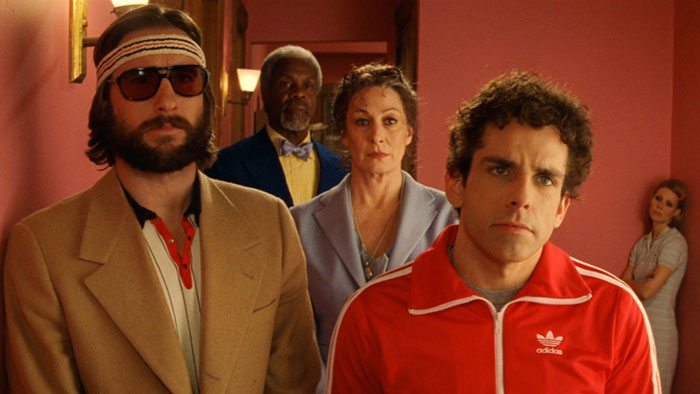 This Wes And flick challenges Ben Stiller to balance both comedy and drama. The 2001 comedy-drama narrates the life of three gifted siblings – Chas, Margot, and Richie who experience great success in youth but all is nullified after their eccentric father leaves them in their adolescent years. Written by Anderson and Owen Wilson, the film was a wave of change for the audience who often saw Stiller as a comedic actor. Debuting at the New York Film Festival, 'The Royal Tenenbaums' received positive reviews and achieved the feat of being Anderson's most commercially successful film till date.
Read More: Best Naseeruddin Shah Movies
4. Greenberg (2010)
The Noah Baumbach starring Ben Stiller, Greta Gerwig, Rhys Ifans and Jennifer Jason Leigh was a box office bomb upon its release. However, its thoughtful and artistic writing earned it praises from the critics. Written by Noah Baumbach himself, the story is about a New Yorker who moves to Los Angeles in order to figure out his life while he housesits for his brother, and he soon sparks with his brother's assistant. As stated earlier, the clever writing introduces us to the titular character, i.e. Roger Greenberg who is not the most likable person. However, despite all this, Stiller's character is someone we relate too. Although a comedy-drama, 'Greenberg' plays on the roots of human emotions. The crew's efforts earned the flick wide critical acclaim. Adding to this, 'Greenberg' earned a spot in National Board of Review Awards' Top Ten Independent Films.
Read More: Best Kangana Ranaut Movies
3. Meet the Parents (2000)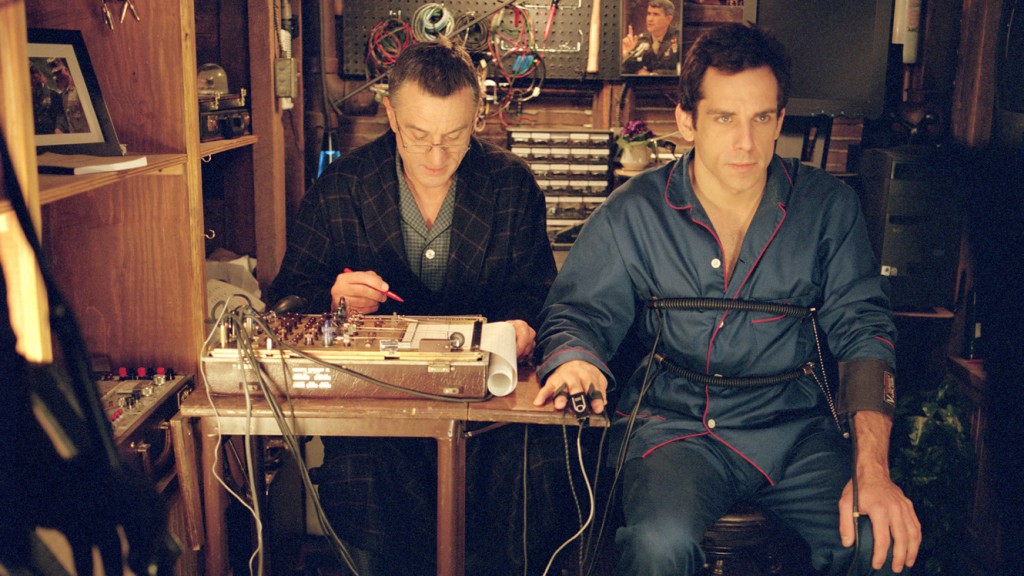 Things are bound to go haywire when Stiller's Gaylord "Greg" Focker, an amiable male nurse has to create a good impression over his fiancée's father, a stubborn ex-CIA agent, i.e. Robert De Niro's Jack Byrnes. Ben Stiller owns the genre of awkward comedy and truly cements his acting chops in the film. The Jay Roach comedy uses Stiller's panache of ineptness and De Niro's no-nonsense attitude to the best potentials. Ben Stiller's brilliant depiction of his character took over the audience's heart and subsequently spawned two more sequels – 'Meet the Fockers' (2004) and Little Fockers (2010).
Read More: Best Sylvia Kristel Movies
2. Tropic Thunder (2008)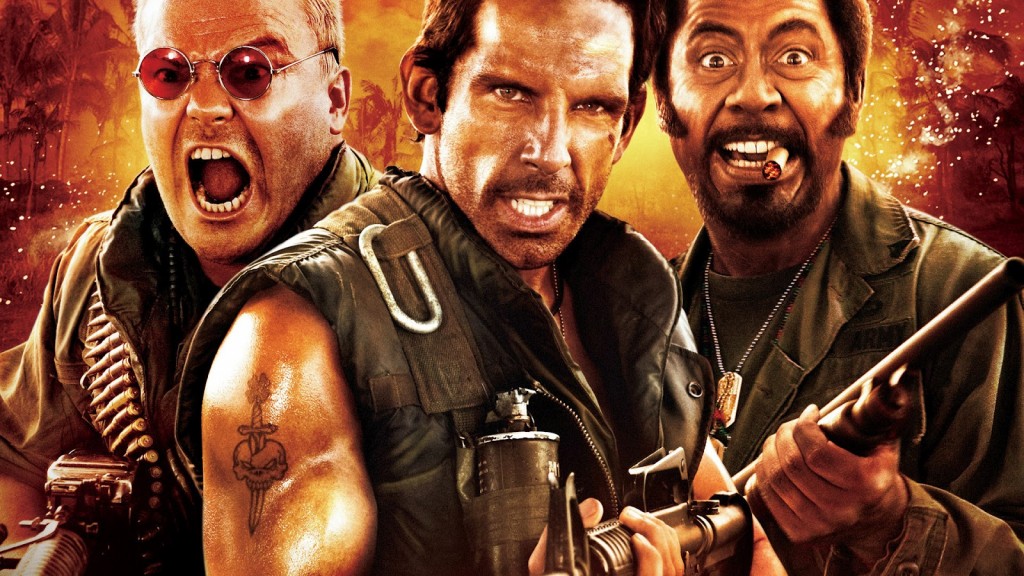 Directed, written and produced by Stiller himself; the 2008 satirical action comedy film showcases the excess of Hollywood. Starring Ben Stiller, Jack Black and Robert Downey Jr., the three play prima donna actors, who to rekindle their careers, star in a Vietnam War film. However, their life seems to come to the coffin when the frustrated director drops them in the middle of the jungle. What follows is their efforts in surviving the brutalities with one tool only – their acting skills. Ben Stiller managed to strike the nail on the head from the start itself, with the ersatz trailers painting the idea of the film.
Read More: Best Micheal Keaton Movies
1. Zoolander (2001)
While 'There's Something About Mary' (1998) established Ben Stiller as leading figure on the Hollywood card, 'Zoolander' was and is the movie that made him one of the pioneers of awkward comedy. With the plot insanely bizarre, it was only Stiller, who could don the titular character and justify the story. A satire on the fashion industry, the Stiller directed film is about a narcissistic male model Derek Zoolander, who becomes a rag doll of corrupt fashion executives. His life takes a complete turn when he is handed the task of assassinating the Malaysian Prime Minister. Although the film wasn't an eye candy among the critics, fans saw it as a deliberate creation of a dumb comedy to parody the industry.
Read More: Mammootty Movies