As far as the Indian film industry is concerned, few actors have contributed their lives to cinema like Mammootty has. Being one of the most prolific stars alive, (acting in over 150 films in just five years at a point) the man has proved his talents time and again with some very compelling and hard-hitting roles. His unique charm and skills go beyond that of many international faces, and there's no doubting the depth of his footprint in shaping the films of the Indian state of Kerala. Ranging from comedic to villainous roles, I've always been respectful of the man's versatility. He has acted in some of the greatest Indian films ever made, and his presence has always been one of the reasons they were that good. When Mammootty acts, he embodies the character given to him so well, that for a moment at least the viewer forgets that all they're watching is a performance. Here is the list of top 15 Mammootty movies, which hold some of the best roles he's ever taken in his career so far. You can watch some of these best Mammootty movies on Netflix, Hulu or Amazon Prime.
15. Ore Kadal (2007)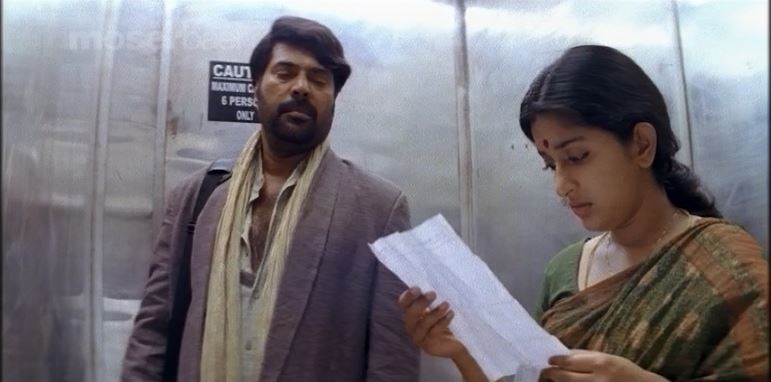 'Ore Kadal' is a film that stands out of the crowd due to its daring themes and striking story. Having to do with a woman's extramarital affair with a womanizing economics professor, the picture guides us through the confusions and lack of surety that she goes through, during which time she unexpectedly gets pregnant out of the relationship. A rich character study with a wonderfully challenging plot providing the backdrop to it, this movie is one that takes control of your emotions using, among many things, its tight and dramatic sense of direction. Mammootty and Meera Jasmine become one of the biggest highlights of the screen here with their undeniably commendable performances. Though flawed at times in its style and narrative, 'Ore Kadal' nevertheless makes for a moving and completely unforgettable experience.
Read More: Best Uma Thurman Movies
14. Pranchiyettan and the Saint (2010)
Mammootty's role as rice merchant CE Francis (aka Pranchiyettan) is interesting because it showcases the actor's impressive ability to handle both the comedic as well as the dramatic side of things. The character is an innocent man whose massive wealth fails to make up for his strong emotions towards other people, and at a pivotal point when he feels as though everything has broken, he goes to the church to speak to St. Francis, a figure of his imagination that arrives and takes part in the conversation. There are some scenes in this film that are so hilarious they'd make you cry, and these are followed by scenes of such emotional weight that provide, ironically, the same effect. 'Pranchiyettan' isn't a perfect film, but it is one that makes you think, and with another fantastic performance from Mammootty, I do believe its shortcomings can be overlooked.
Read More: Best Video Game Movies
13. Paleri Manikyam: Oru Pathirakolapathakathinte Katha (2009)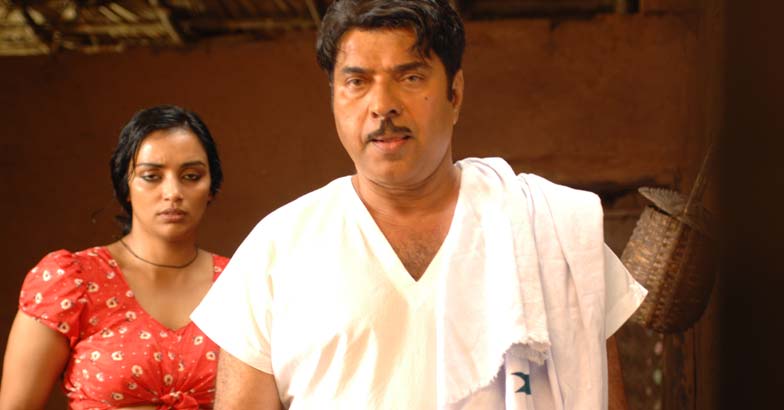 There haven't been many book-to-film adaptations in Kerala film history that have turned out to be good, but when they have, they're usually exceptional. 'Paleri Manikyam' is a good example of this type of film. Following a cold-hard murder case that holds within it some underlying mysteries and secrets, the film lures its audience into its dark and shady world with some really compelling direction and narrative. Mammootty plays a triple role here with some pivotal characters, and while I would argue that not all of them are executed with equal perfection, it is still quite endearing to watch the renowned actor take on such a heinous task. The story is flawed and the film isn't the best written, (mainly because traversing from novel to cinema caused the filmmakers to cut down on the explicit material as was depicted in the former) but the story pumps our curiosity up so well with its style that celebrates the lack of attachment and characters who are all equally probable for having committed the crime.
Read More: Best Shruti Haasan Movies
12. Pathemari (2015)
'Pathemari' is a film about characters who may very well be coexisting with us in this world right now. It tells the tale of a man who spends the better part of his life abroad in the Middle East, away from his home and family back in Kerala. Adjusting with the losses, friendships, loneliness, and sadness that comes with such an existence makes up the story of the film, and it is one that can fill your eyes with tears. Mammootty plays the protagonist, a person so real and relatable that he speaks to every expatriate away from home right now. I love this film and the way it is told very much, and it did put me in deep thought about life and meaning by the time I was done with it. Few scenes during the opening, I felt, were a little out-of-style in comparison to the rest of the picture, and the final moments were rather overdramatic and unrealistic in my eyes. Nevertheless, it tells its message well, and it is beautifully directed.
Read More: Best Tobey Maguire Movies
11. Oru CBI Diary Kurippu (1988)
It's safe to say that 'Oru CBI Diary Kurippu' was one of the more different approaches toward presenting a thriller in Indian cinema. For one, all the needless and overlong songs are replaced by one of the catchiest, most memorable film themes ever. There is no dependent love story or overblown cliche, and the primary focus is on the mystery surrounding the apparent suicide of a young married woman. The case is presented in it's all its raw and attractive glory, and it is led by a fantastic role from Mammootty. There are a few lines and scenes in there that feel out-of-place or lazily delivered, but when it comes to the crux of things, there's no denying the impact 'Oru CBI Diary Kurippu' has on the viewer. The film went on to be the highest grosser of the year it was released (in Malayalam cinema), and has since developed a cult following.
Read More: Ben Stiller Movies
10. Dany (2002)

I like to think of 'Dany' as a film that takes a 'Forrest Gump'-ish approach towards telling its story about the life of a saxophone player as he deals with the historically significant happenings around him and the personal battles and tensions that he has to face during his time. It's a very touching piece, this movie, with its beautiful music only adding to the overall somber feel of the picture. He faces human emotions including love, acceptance, rejection, loneliness, and confusion as he lives in a way that may seem extraordinary on first notice but then turn out to be more normal than most as the film reaches a close. The third act of 'Dany' is very unrealistic and a sudden shift from the masterpiece in the making that we were witnessing till then. That being said though, the parts that work (which form the majority) hold you close by the collar and keep you wanting more.
Read More: Best Dhanush Movies
9. Bhoothakannadi (1997)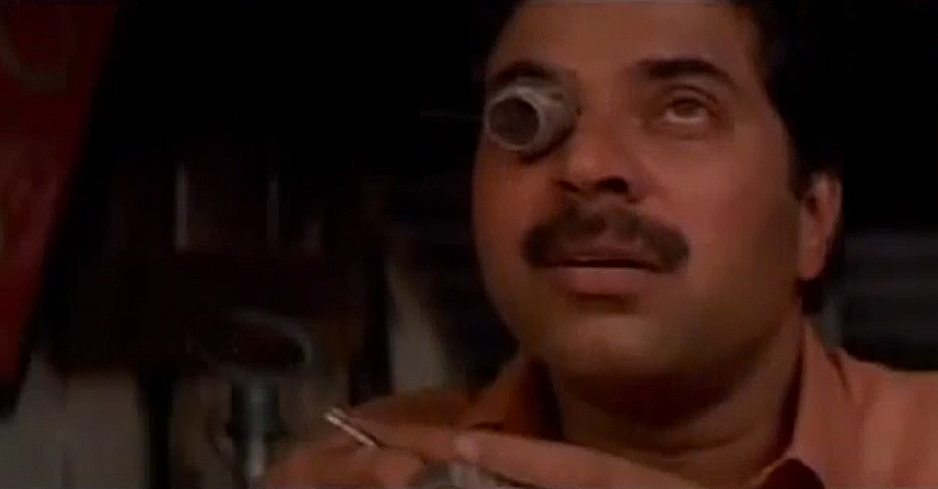 What is it that allows one man's thoughts to be different from that of others? Well, for starters, his past, what he was and is willing to experience, and his perception of the world might aid in it. This is primarily the base upon which AK Lohithadas' 'Bhoothakannadi' is built. Focusing on a jail inmate who finds a way to keep some contact with the outside world, we follow him as his time in jail and fateful past together influence his thoughts and ideologies. One thing Lohithadas has always been good at in all his films is the dissection of the everyman, by mainly attacking his emotions towards the world around him. This picture is a textbook example that showcases the master writer-director's talents, and it is led by some powerful performances from Mammootty and Sree Lakshmy. A film with a plot that leaves you in silence and in thought, there is no wondering as to why 'Bhoothakannadi' bagged Best Picture at the state awards.
Read More: Best Venkatesh Movies
8. Oru Vadakkan Veeragatha (1989)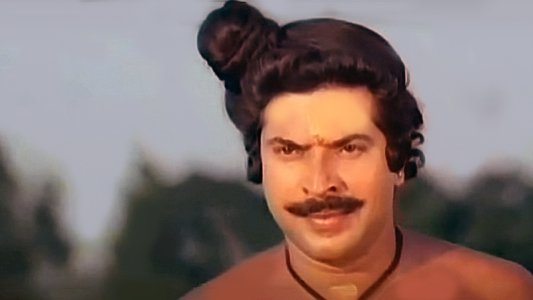 'Oru Vadakkan Veeragatha' is a film that allows itself to perceive history in a different light. Following a character called Chandu from Indian folklore and converting him into the protagonist of this particular story, (as he is considered to be the villain otherwise) the film works like an epic of large proportions. I love the way it has been told, with a well written script and nicely delivered dialogues, to some very memorable songs forming the artistic background of the picture. The cast is stellar, and their performances magnificent. There is a feel of realism throughout the picture, and I am especially fascinated by the way it captured the times, both in its portrayal of the atmosphere and people. The flow of the film stutters here and there once in a while, but that's about all I find wrong with this near-masterpiece.
Read More: Best Salma Hayek Movies
7. Kaazhcha (2004)
I haven't been thoroughly moved by many Malayalam films, but one that has really spoken to me on an intimately deep level is 'Kaazhcha'. Directed by Blessy, this film is about a family who welcomes into their home a boy, who happens to be the victim of an Earthquake in Gujarat, a state in India. Through their love and affection, the young child finds a place he is able to call his, but the memories of his true home still linger in the back of his mind. Told in a way that allows the audience to form a close connection with each and every prominent character, the film is extremely sad and will leave many viewers in tears. Though the depressing elements work exceptionally well upon the first couple watches, I would have to say that the picture may not hold the same impact upon multiple viewings for some, but its message is touching and it is bound to leave something of an impact if not a broken heart alone.
Read More: Best Kamal Haasan Movies
6. Vidheyan (1994)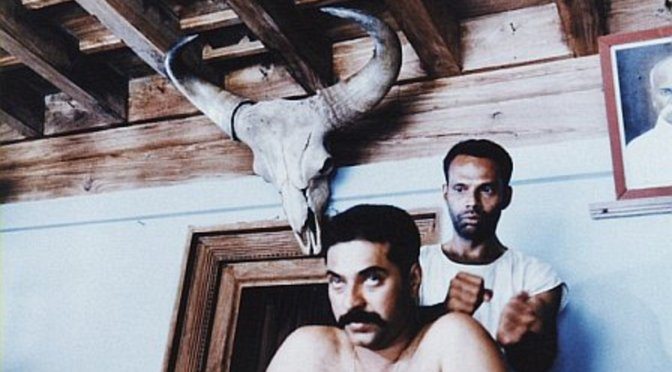 'Vidheyan' is, among many things, a showcase of the great actor's exceptional talent. Headed by the genius filmmaker Adoor Gopalakrishnan, the film showcases the relationship between a master and his servant. The powerful person in the get-up is a man with a shoddy personality, one that the viewer is made to feel doesn't deserve any respect. The servant on the other hand, is understanding, grounded in reality, and liberal in his thinking. His only problem seems to be his weak personality that hopelessly requires someone stronger to latch on to. Mammootty plays the master, who is named Patelar, and his performance really is groundbreaking. From his fiery eyes to his perfect accenting and enunciation, he proves that he did deserve the National Award for Best Actor that he won the following year. A beautiful film in all aspects, 'Vidheyan' is an experience that you'll never forget.
Read More: Best Emily Blunt Movies
5. Mathilukal (1990)
The second film on here directed by Adoor, I enjoy this one a lot more simply because of how personal an experience it is. Following a jail inmate's relationship with a female prisoner somewhere on the other side of the wall, there's something artistic about the budding romance itself, which has to do with the fact that we only ever see one counterpart of the couple, and we're made to imagine what the other looks like. Backed by an ingenious script and excellent characterization, the film is only made better with Mammootty's terrific performance. This picture has a more poetic nature in comparison with the others on here, in that there are many symbols and hidden meanings throughout. The way light has been shed on the period in which this film is set in is also wonderful. 'Mathilukal' is a great examination of the feelings of loneliness and hope.
Read More: Best James Mcavoy Movies
4. Amaram (1991)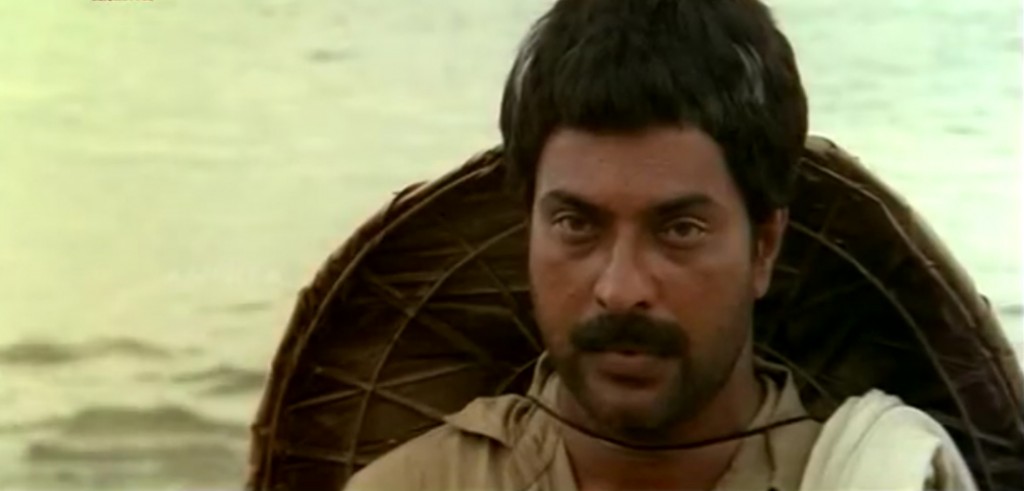 In 'Amaram', Mammootty plays a poor fisherman who wishes for a bright educated future for his child, who he hopes will one day become a doctor. Dreams come crashing down as his innocent and uneducated mind is unable to comprehend and come to terms with his daughter's romantic relationship with a friend from her childhood. The film is steered by Bharathan, who is often called one of the greatest directors in Indian cinema history, and I tend to agree. From his early days of experimenting to his later career filled with masterpieces upon masterpieces, the man has solidified his givings to the film world. 'Amaram' is a beautiful film, mostly shot by the beach-side with stunning cinematography and sports a story that really gets to you. This film moves me like few others, and Lohithadas' script is one of the finest Indian screenplays ever written.
Read More: Best Sylvester Satllon Movies
3. Ponthan Mada (1994)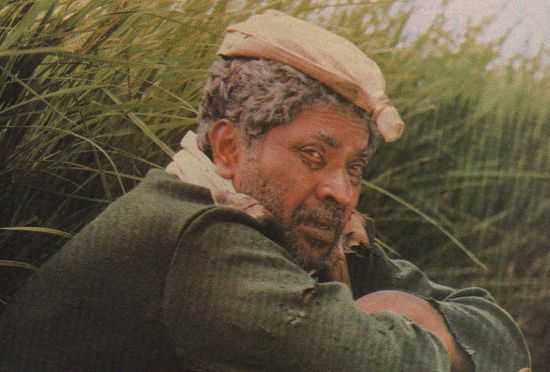 'Ponthan Mada' displays one of Mammootty's greatest ever roles and it is one of the best told stories in Malayalam cinema. Taking narration and storytelling to levels rarely explored prior to the existence of this film, it deals with a man who belongs to a low caste and the bondage he forms with his landlord, Seema Thampuran, who happens to be a person with a very troubling background. The picture is both moving and thought-provoking, and it holds one of my absolute favorite performances from the legendary actor. Though I will admit that at times the script feels like it lacks a little bit of something, and the editing is choppy at some points, the experience of watching this beautiful work of art is unlike anything else. It's a fresh and welcome use of film to tell a story with heart, and it's been executed very well.
Read More: Best Donald Sutherland Movies
2. Munnariyippu (2014)

'Munnariyippu' is one of the handful of films wherein the character played by Mammootty isn't a hero. He's a murderer, arrested for double-homicide, and staying overtime in jail because he just doesn't want to leave. The man is interesting, as his thoughts and philosophies are stuff that can make others ponder upon their truth for days upon discovery, and his strangely inviting persona happens to grab the attention of a budding journalist named Anjali. The film follows his life after he is released from prison. This movie shocks me every single time I watch it, and that is probably because of the stellar performances and excellent characterization. The cinematography is exquisite, and the direction divine. Though there are some scenes that feel abrupt and disjointed, 'Munnariyippu' on the whole will leave you scared, unsure, and open-mouthed.
Read More: Best Emma Roberts Movies
1. Thaniyavartanam (1987)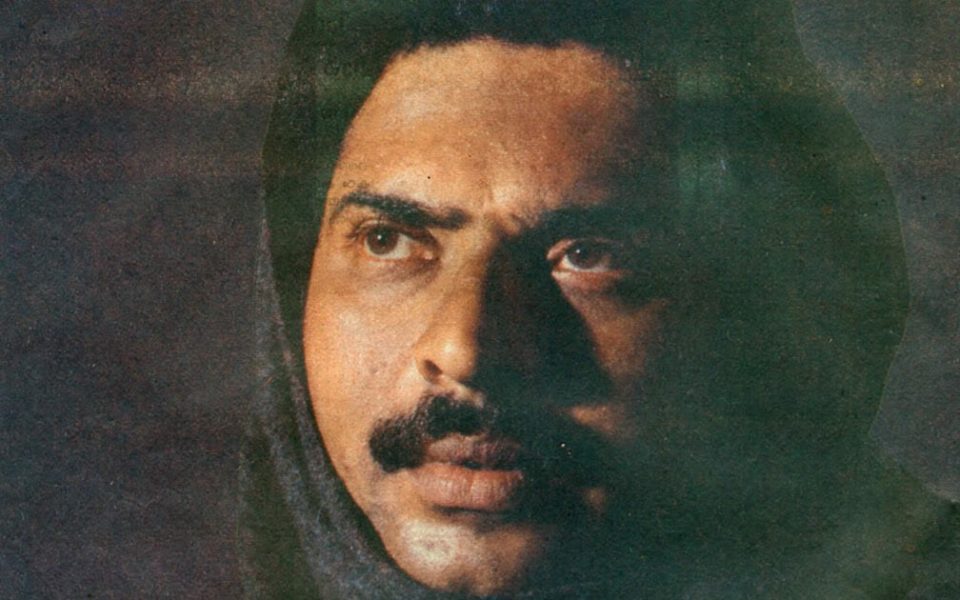 'Thaniyavartanam' is a devastating piece of film that completely breaks you bit by bit. AK Lohithadas' astounding script brings us so close to the lead that when certain situations befall him that cause society to look at his actions in a different light with no part being his fault, we feel for him so and have within ourselves an emotional outbreak due to the film's astounding psychological core. Mammootty's performance here is arguably my favorite of all the films he's worked in, and for good reason too. He plays here a normal citizen who, due to beliefs and family myths, is made to look like a madman by the outside world. The first time I saw 'Thaniyavartanam', I was so gripped by everything that was going on that I honestly couldn't move a finger throughout its runtime. It's a beautiful story, brilliantly executed by director Sibi Malayil.
Read More: Liam Neeson Movies