26-year-old Emma Roberts has come a long way in Hollywood. In spite of being the daughter of Oscar-nominated Eric Roberts and the niece of global superstar Julia Roberts, she chose to make a separate name for herself. Starting her career in 2001, Emma took naturally to teenage roles due to her young looks and natural acting style. After 2007, she challenged herself with movies like 4.3.2.1 (2010), Palo Alto (2013), Scream 4(2011) and established her expertise in more serious roles, especially Noir and Drama. The alluring heroine seems to have taken a liking to the horror genre recently, and we are sure in the coming years we will see many mind-blowing and versatile performances from her. One thing is for sure though, Emma is and will remain one of the sexiest and gorgeous Hollywood actresses till date. Here is the list of top 12 Emma Roberts movies.
12. Aquamarine (2006)
Does true love exist? This is the query of the stubborn father of a mermaid Aquamarine (Sara Paxton). To prove to her father that true love does exist, the revolutionary mermaid travels to the world of humans. There she meets two teenagers, Hailey (JoJo) and Claire (Emma Roberts), who themselves are suffering a massive crisis. Hailey's mother is moving away to Australia which has put their friendship's future into jeopardy. When the enchanting Aquamarine tells the naïve girls that helping a mermaid comes with a wish, they venture onto a mission to make the cutest guy on the beach, fall in love with the beautiful mermaid. Will they defy all odds to show Aquamarine's father to show that love is real or will they stop believing in it themselves? Wait and watch.
11. 4.3.2.1 (2010)
You can't take your eyes off of the picture, right? Please take your time. I was spellbound the first time too. Okay, let's begin. 4 hot girls, 3 mind-boggling days, 2 locations, and one diamond. The dull and monotonous lives of four ordinary girls are about to become a whole lot interesting. Seemingly unrelated stories of them leading on their separate paths collide when they get trapped into the conspiracy of a stolen diamond. One of those girls is our own Joanne (Emma Roberts), who along with the other three are going to have a hard time surviving the next three days. A Suspense thriller that will race your heart for all the right -and wrong- reasons.
10. We're the Millers (2013)
Cheer up because our sweet girl-next-door is not only an expert in humdrum teenage dramas. 'We're the Millers' is a good old American comedy featuring Jennifer Aniston and Emma Roberts in lead roles. After a major decline in his product (code for drugs) David Clark, a small-time drug paddler is forced to review his market position. His boss forces him to go to Mexico to smuggle a huge consignment of marijuana. Fearing the DEA and Border Patrol might catch him, David decides to take a broke stripper Rose (Jennifer Aniston) alongwith two vagabond teenagers Kenny (Will Poulter) and Casey (Emma Roberts) as his family. Everything is going smoothly, until they find out that David's boss has sent him to steal somebody else's drugs. Will David survive this trip to Mexico and back? And will his so-called family break under pressure or support their false caretaker?
9. Scream 4 (2011)
The fourth and perhaps the final installment in the Scream series, Scream 4 is a film of the slasher genre. Interestingly it is one of the few movies of this kind that Emma Roberts has done. She leaves her innocent charm for a deadly and conniving role. Emma plays Jill Roberts, cousin to Sidney Prescott, the original survivor of the Woodsboro murders. When Sidney returns after fifteen years to Woodsboro to promote her new book, Ghostface strikes again. Due to her proximity to the new killings, Sidney is taken in as a suspect and not allowed to leave. She chooses to stay with her trusted cousin Jill and see the mishap through. However, she doesn't know that Jill is keeping her in the dark and has a conspiracy of her own which is tightly knit with the reappearance of Ghostface. Watch the sweet and sexy Emma in an entirely different role which shows her prowess as an antagonist.
8. Nancy Drew (2007)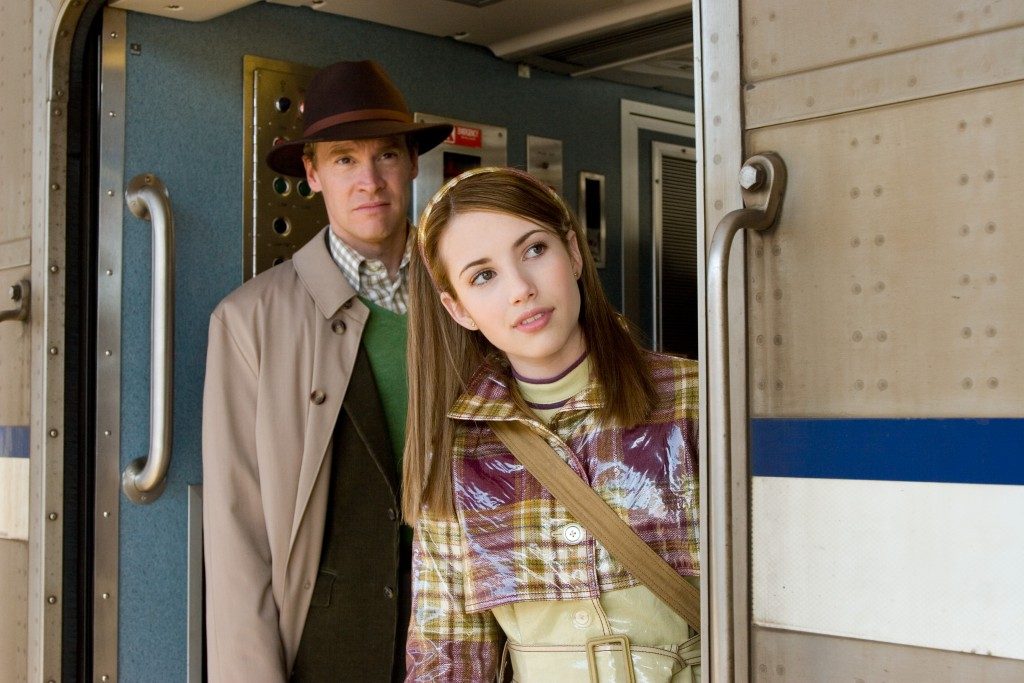 Remember those neat little yellow-jacketed and hardbound books gently stacked in the corner of the School library? Remember that thrill you used to feel while reading about a teenage girl solving criminal cases with her chums? Almost smells like old times right? Like Famous Five and Hardy Boys, Nancy Drew is a character wildly known among the kids for its easy-to-follow writing and smooth flow. Emma Roberts brought to life this iconic character in her 2006 movie, with great poise and grace. The plot follows Nancy Drew, who is a teenage sleuth famous for solving many cases in her hometown of River Heights. Nancy has temporarily moved to California with her father, Carson Drew. Finding it challenging to adjust to a new and modern city, she finds solace in trying to solve the famous mystery of Dehlia Draycott's death. However unknown to her, someone is trying desperately to stop her from finding out the truth. Nancy dodges many attacks on her self and her friends to emrge victorious in the end. Just like the books, this is a refreshing movie you can watch on a Saturday night, to be free of the week's stress and worries.
7. Adult World (2013)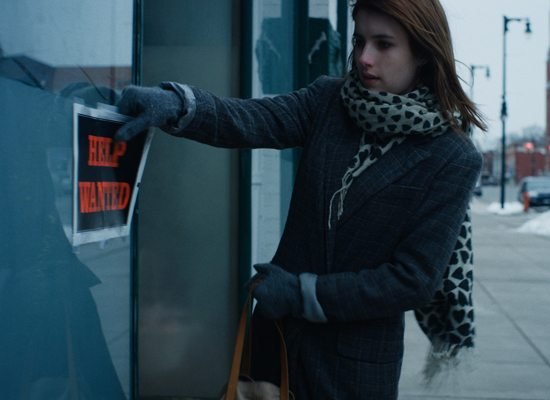 Writing is a demanding profession where you have to suffer utter humiliation before reaching fame. Amy Anderson (Emma Roberts) is a wannabe writer who thinks she is destined to be a great poet. To support herself she reluctantly works in a sex-shop with Alex (Evan Peters), her only friend in the world. After coaxing a has-been poet Rat Billings (John Cusack), who Amy considers her favorite, she starts working for him as her housemaid in exchange for writing advice. After a tussle at the shop, she walks out thinking it's beneath her to work there. She soon realizes though, that she has developed feelings for Alex. Torn amidst the disdain shown by her idol towards her, her feelings for Alex, and her parents' increasing frustration, Amy decides to change something in her life. Will she succeed? A must see for every teenager who wants to be a writer.
Read More: Donald Sutherland Movies
6. Ashby (2015)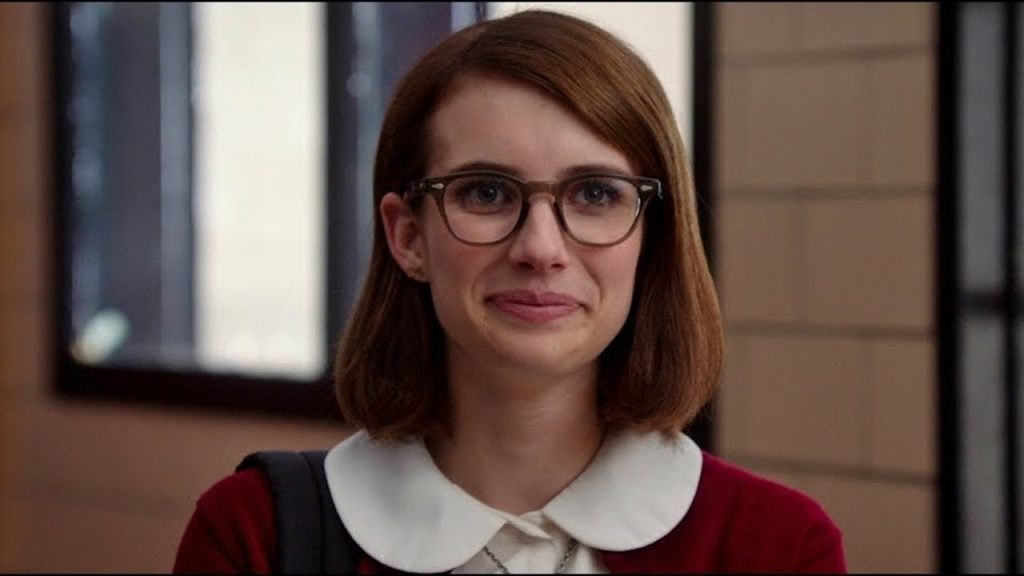 A coming of the age comedy and drama film, Ashby is a sweet little pinch to the heart. It tells the story of Ashby (Mickey Rourke), a terminally-ill assassin who regrets how he has lived his life. When his next-door young neighbor Ed Wallis (Nat Wolff) knocks on his door to interview him, Ashby reluctantly but gradually develops a liking for him. Fro a change, he decides to do some good for someone else and right his wrongs before he dies. He teaches Ed to play football, impress his crush Molly (Emma Roberts), and live his life with dignity. Touching four distinct lives including that of Ed's mother, this movie tells the perspectives of the various people involved efficiently. Emma Roberts, as usual, plays the role of a beautiful but confused teenager perfectly and as demanded by the plot. A motivational and mind-opening movie. Must see for the loners.
5. Wild Child (2008)
After her mother's death, Poppy (Emma Roberts) became a troublemaking child, who creates new problems for her father's new girlfriend every day. Following such a similar incident, she is punished by her father and sent to a boarding school in England. Having been brought up in America with a horde of servants around her, Poppy is unable to adjust. Due to her cocky attitude, she is teased and bullied by everyone who gets the chance. But slowly and surely the people around her start to warm up. After an accidental fire breaks out in the school, Poppy is blamed and presented to the Honor Court. In reality, however, it was Harriet -her longtime Bully- who spread the fire after Poppy put it out. Will Poppy be able to prove her innocence, and catch the heart of her crush Freddie at the same time?
4. Palo Alto (2014)
Motivation and teenage drama seem to be a common theme in the roles of Emma Roberts. It also suits her simple beauty and natural acting style well. Whereas her aunt Julia Roberts is more of a diva, Emma has a certain girl-next-door vibe. Palo Alto is yet another movie that demonstrates her penchant for roles based on high-school and college life. Torn between her crush on a boy Teddy (Jack Kilmer) in school and infatuation for the cool soccer coach Mr. B (James Franco), April (Emma Roberts) the class virgin is confused about what to do. Under peer pressure, she goes out to parties and tries to have a fling with the coach. At the same time, his longtime friend and crush Teddy is trying to figure out his place in the world. Amidst the raging hormones, the third musketeer Fred (Nat Wolff) is going out of control. Where will these three stories end?
3. It's Kind of a Funny Story (2010)
Craig Gilner (Keir Gilchrist) is a 16-year old boy who is contemplating suicide because of an unrequited crush on his best friend's girlfriend. Let's face it. Many of us have gone through one-sided love situations, and I hope only a few of us have thought of committing suicide. Craig goes one step further and admits himself into a psychiatric ward, so that he can get better and return to his abnormal life. What he doesn't realize is that his problem is more complicated than he thinks. Once there, Craig feels tentative and scared to be among so many psychotics and thinks he's gonna have a nervous breakdown. But two other inmates, Bobby (Zach Galifianakis) and Noelle (Emma Roberts), give company to his solace. Together these three alleviate the darkness of each other's souls. Perhaps destiny does use the people around to nudge us forward towards our intended future.
2. Nerve (2016)
Venus (Emma Roberts) -or Vee as her friends call her- is a shy high-school student who longs to leave her humble home in Staten Island. When she gets turned down by her long-time crush, she is forced to question her lifestyle and personality. She is forced to reckon: is she a doer or just a watcher. Furious by the rejection Vee joins an online reality game in which the contenders have to do seemingly impossible, shameless, and sometimes dangerous tasks to earn a lot of money. Her haughty friend Sydney is also playing, which makes it even more interesting. In the beginning, she is paired with a cute guy Ian (Dave Franco) and told to do harmless things like sing in a restaurant, kiss a stranger, and wear a dress. But as the game progresses the pair has to resort to stealing, publicly shaming other people, and put their lives in danger. In the end, when they are asked to kill someone else they decide it's not worth it. Vee and Ian have to find a way out of their worse dreams as swiftly as they fell through the cracks. Can they do it?
1. The Art of Getting By (2011)
Depressed in your life? Don't know what to do with your life? Having maybe teeny tiny suicidal thoughts? Please watch this movie. 'The Art of Getting By' is the best motivational movie I have seen in a long time. Perhaps one of the best films based on the perils of teenage life, it is undoubtedly the best one of Emma Roberts so far. The character depth and acting style she has shown in this movie can't be overstated. The plot follows the life of teenager George (George Zinavoy) and his girlfriend-in-arms (is that even a thing) Sally (Emma Roberts). Together they are wading with difficulty through their high-school life, being the out of place loners they are. Trouble in paradise begins when Sally falls for George, and he -having no experience in the matters of the heart- begins to avoid and resent Sally. Sally confused by his approach hooks up with an older guy, who George immediately starts hating. True love was always between them. It just needed some fanning of jealousy it seems. Every introvert please pay attention to this one. Extroverts, go do some shots.
Read More: Ethan Hawke Movies