Why doesn't Tobey Maguire come up with releases more often?! Maguire has been one of the most underrated actors ever to step foot in Hollywood. The actor has had a string of critically lauded films, portraying his masterful hold on understanding characters. With more and more actors focussing on physical transformation, which is commendable in its own sense, the actor has shown great vision in indulgent into the psychological emotions of a character.
The actor shot to superstardom with Sam Raimi's 'Spider-Man' (2002) and followed up with some critically successful films. For this list, I have taken in account of Maguire's performance, and how it shaped and moulded his career as an actor and as a bankable star. Some of the films on this list might not be the best pieces of work in general, but his performances contributed to it nothing be positively. So, here is a list of the top Tobey Maguire movies, selected from his impressive filmography. You can stream some of these best Tobey Maguire movies on Netflix, Hulu, or Amazon Prime.
12. Don's Plum (2001)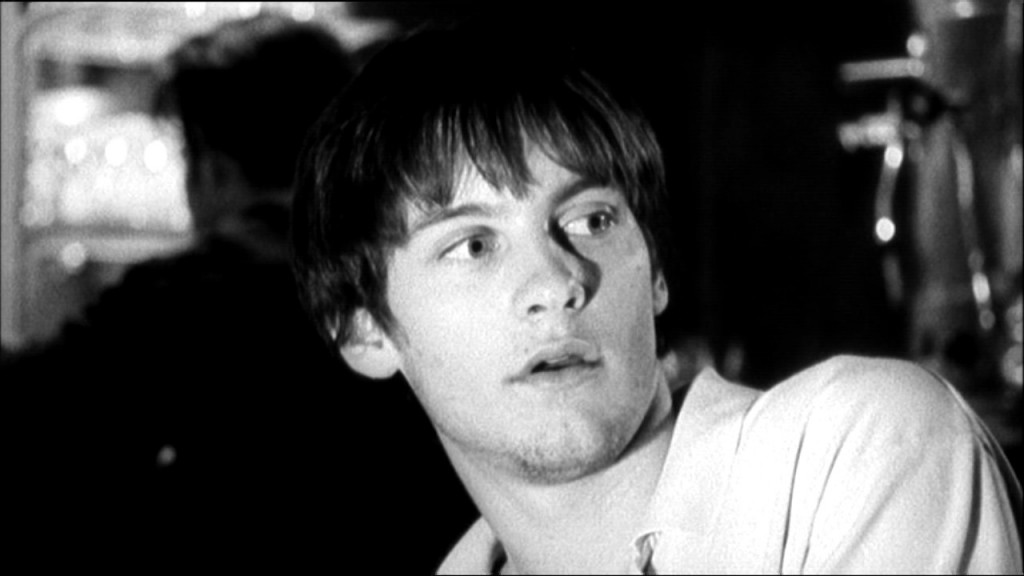 Starting off the list is 'Don's Plum'. A 2001 low-budget black and white indie film, little is known about it due to its limited release. The R. D. Robb directed film is about a group of Los Angeles teenagers, who meet every week at their local diner to discuss their misadventures in their miserable mundane lives. Taking course of a night, the film is compact and short. Although not a great flick in any sense, the film was at the cusp of Maguire's yet to come superstardom.
11. The Good German (2006)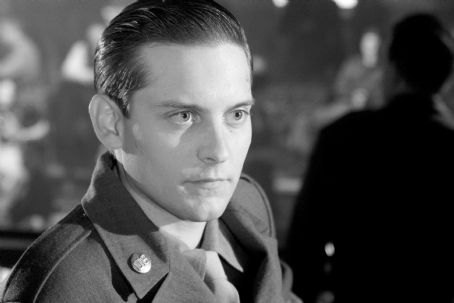 'The Good German' had a variety of problems. Directed by Steven Soderbergh, this film lacked substance and character development. However, Maguire got a chance to showcase his presence of mind and brought his best to an otherwise meatless role.
10. The Details (2011)
This film is weird. When a family of raccoons discover worms living underneath the sod in Jeff and Neely's backyard, this pest problem begins a darkly comic and wild chain reaction of domestic tension, infidelity and murder. 'The Details' isn't really the best film per say, but Maguire does a good job an enacting a psychological driven character.
9. Ride with the Devil (1999)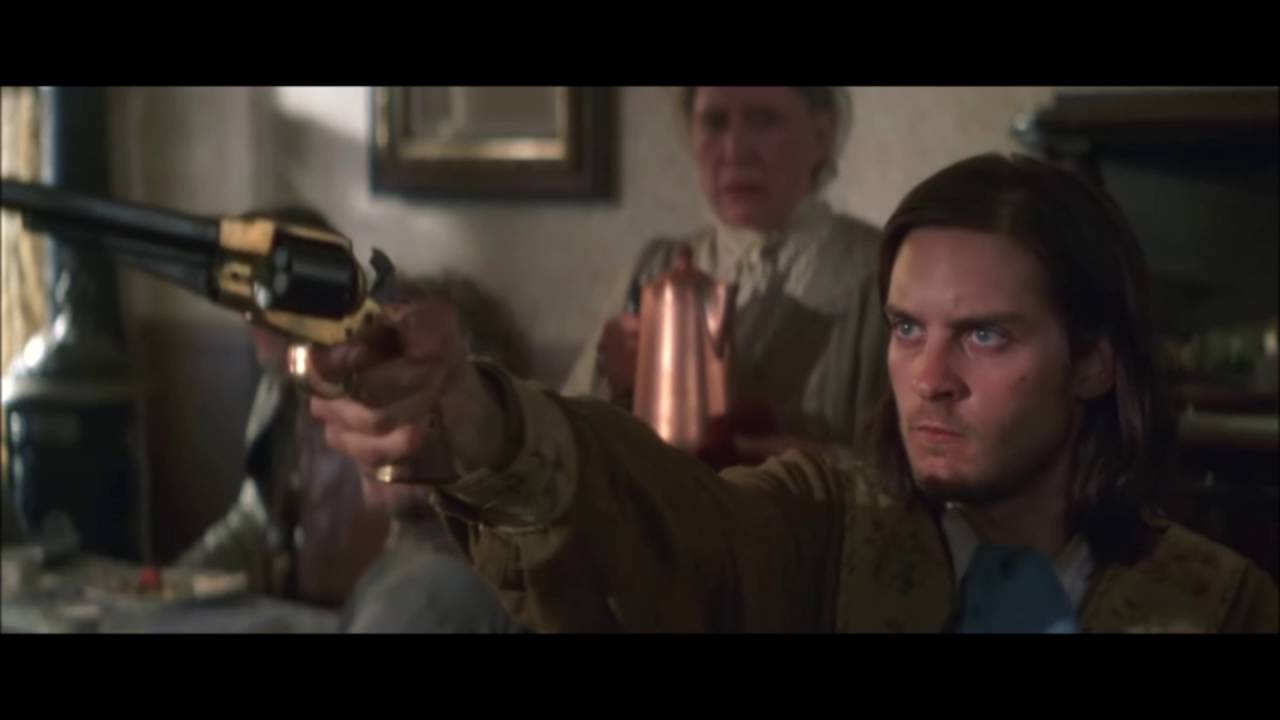 Directed by Ang Lee, 'Ride with the Devil' is a dramatization of Lawrence Massacre, during the onset of the American Civil War, where Jake Roedel, a Southern militiaman, joins a group of marauders known as the Bushwhackers who attempt to disrupt and marginalize the political activities of Northern Jayhawkers allied with Union soldiers. Maguire does an incredible job in articulating Lee's ideas and carefully follows the character's prevalence and importance in the film.
8. Wonder Boys (2000)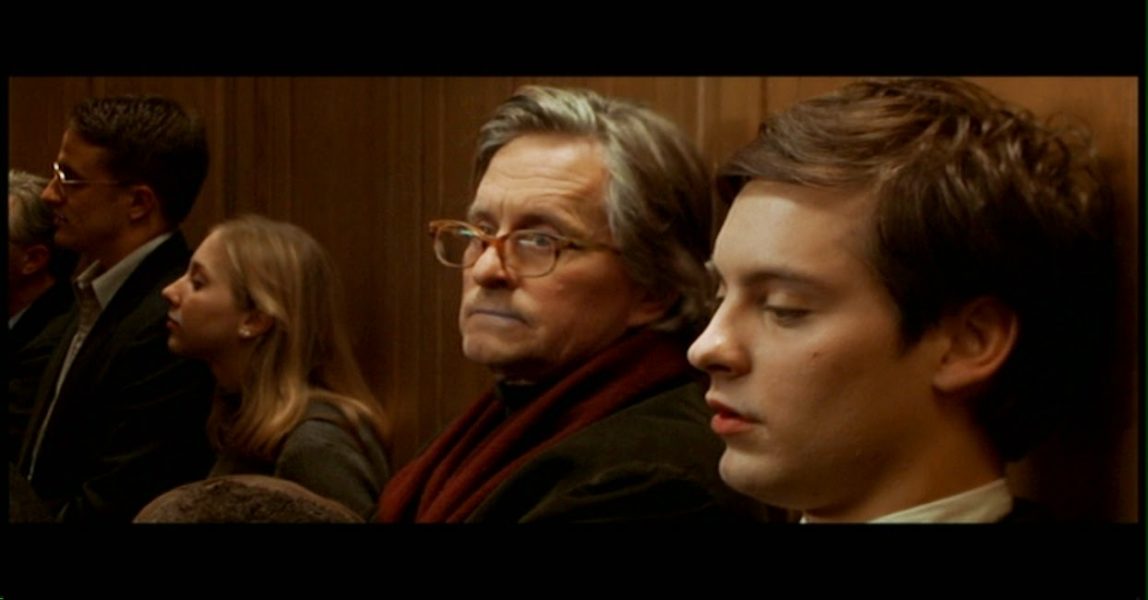 A comedy-drama, 'Wonder Boys' is wonderful in every sense. It is the story of an English Professor who, embroiled in an emotional tumult, tries to deal with his wife leaving him, the arrival of his editor who has been waiting for his book for seven years, and the various problems that his friends and associates involve him in. Although the film primarily comprises the performance Michael Douglas, who plays the fervently charged professor, Maguire plays an important role in provide an emotional foil to Douglas' Professor Grady Tripp. He also acts as a mirror to Tripp helping in the character growth for him.
7. Pleasantville (1998)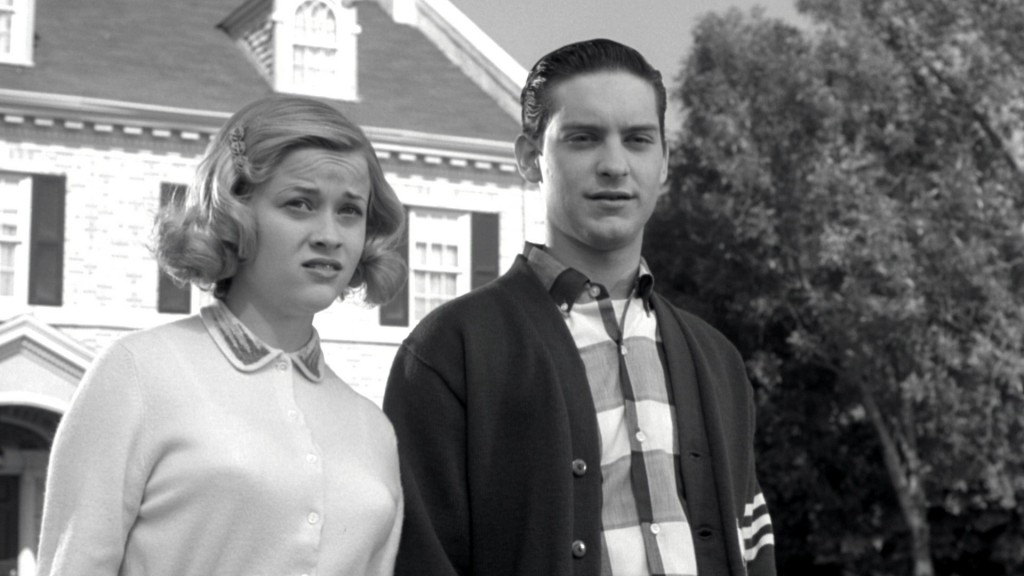 A fantasy comedy-drama; written, directed and produced by Gary Rose, 'Pleasantville' is pleasant in every sense. Starring Tobey Maguire and Reese Witherspoon, the film revolves around on two siblings, who mystically wind up trapped in a 1950s TV show which is set in a small Midwest town. With the place seemingly a Utopian world, and all residents being perfect, they try to fit and in that process, get aware and educated about social issues such racism and freedom of speech. The film creates a structure on the strong bong between the brother-sister pair rather than focusing on the individual performances, and that works wonders. Witherspoon provides a psychological frame for Maguire and he does the same to mould each other's character development.
Read More: Shruti Hassan Movies
6. Pawn Sacrifice (2014)
Directed by enigmatic filmmaker Edward Zwick, 'Pawn Sacrifice' is a biographical drama film which chronicles the life of American chess grandmaster Bobby Fischer and his endeavours to take down the Soviet chess grandmasters during the Cold War and his ultimate encounter with Boris Spassky in the 1972 World Chess Championship match taking place in Reykjavík, Iceland. The film is brimming with the classic Zwick symbolism which is elevated by an impactful performance by Maguire. The actor perfectly captures the psychological outlook of the chess legend and the emotional turmoil he went through while embroiled in the vicious politics during the Cold War. Maguire impresses by deftly portraying all sides of Fischer from being a chess wizard to often having anxiety attacks.
5. The Cider House Rules (1999)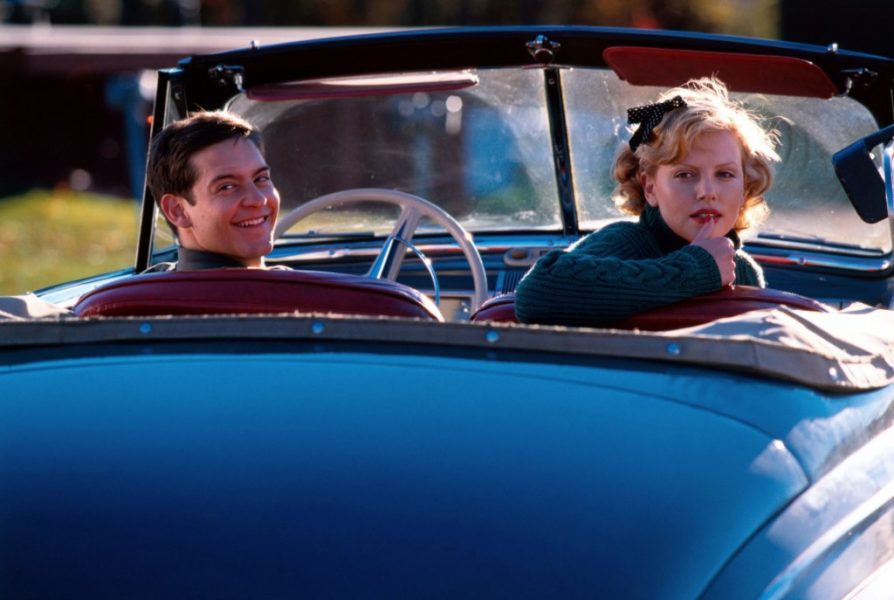 'The Cider House Rules' is one of the most underrated films, which has slowly gathered dust through the years. Directed by Lasse Hallström, this 1999 drama film is adaption of John Irving novel. Sweeping off two Academy Awards, the film's asset lies in its screenplay which is written by Irving himself. Tobey Maguire plays Homer Wells who is a young empathetic and compassionate man, raised in an orphanage and trained to be a doctor there, decides to leave to and get an outlook of the world and its brilliance. Maguire deftly portrays the character, carefully balancing moral beliefs and the inner vulnerability of Wells. He paints a character which everyman leading their "usual mundane" life relates to. He provides a framework of relationships and stays clear of any heavy-weight scenes or sequences which add as a positive point.' The Cider House Rules' is a beautiful film with a lovely performance by Maguire and its commanding star-cast consisting of the performances of Charlize Theron and Michael Caine.
4. Seabiscuit (2003)
'Seabiscuit' is one of the finest sport films ever made. Based on Laura Hillenbrand's 'Seabiscuit: An American Legend' (2001), this 2003 adaption tells the tale of an undersized Depression-era racehorse, Seabiscuit, whose victorious exploits on the racecourse lifted not only the spirits of the team behind it but also those of their nation. This film carries pure heart, but does not forget the elements of filmmaking. While the horse is deftly designed the central role, the three actors; Tobey Maguire, Jeff Bridges and Chris Cooper act as a strong foundation for the films plot.
3. Spider-Man (2002)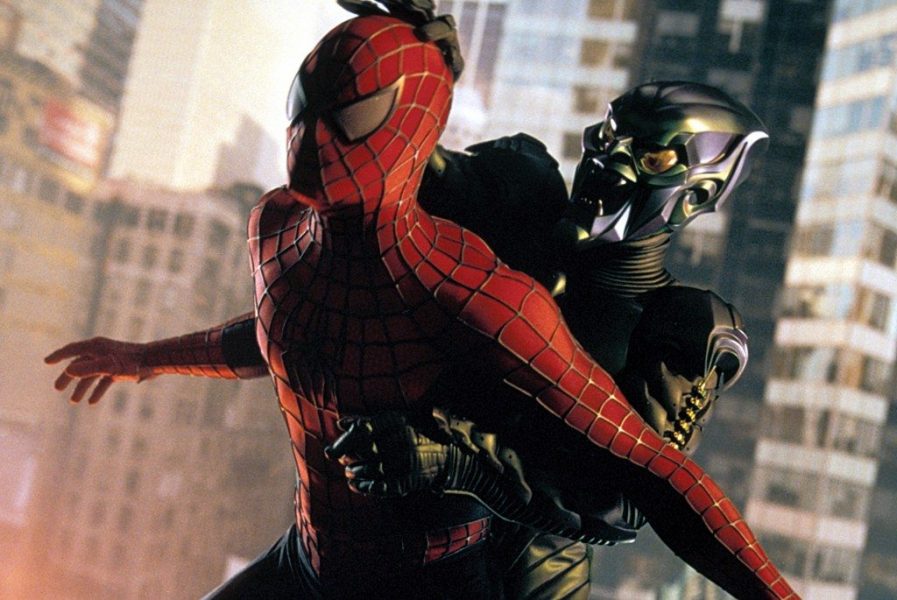 This is the film that put Tobey Maguire on the map. 'Spider-Man' did not put foot wrong; it was perfect with the direction, story, characters; and most importantly the actors. Essaying the iconic role of Spider-Man and his alter-ego Peter Parker, Maguire was an archetype for future actors to pay equal attention to the alter-egos to the superheroes. The 42-year old actor painlessly essayed the meek nerdy Parker while using his voice and actions to portray the web-crawler. Directed by Sam Raimi, 'Spider-Man' created the perfect contrast of the hero and the villain. On one hand was the insane satanic Norman Osborn and Green Goblin, played by Willem Dafoe; while on the other was the morally upright boy with no fear essayed by Maguire.
2. Spider-Man 2 (2004)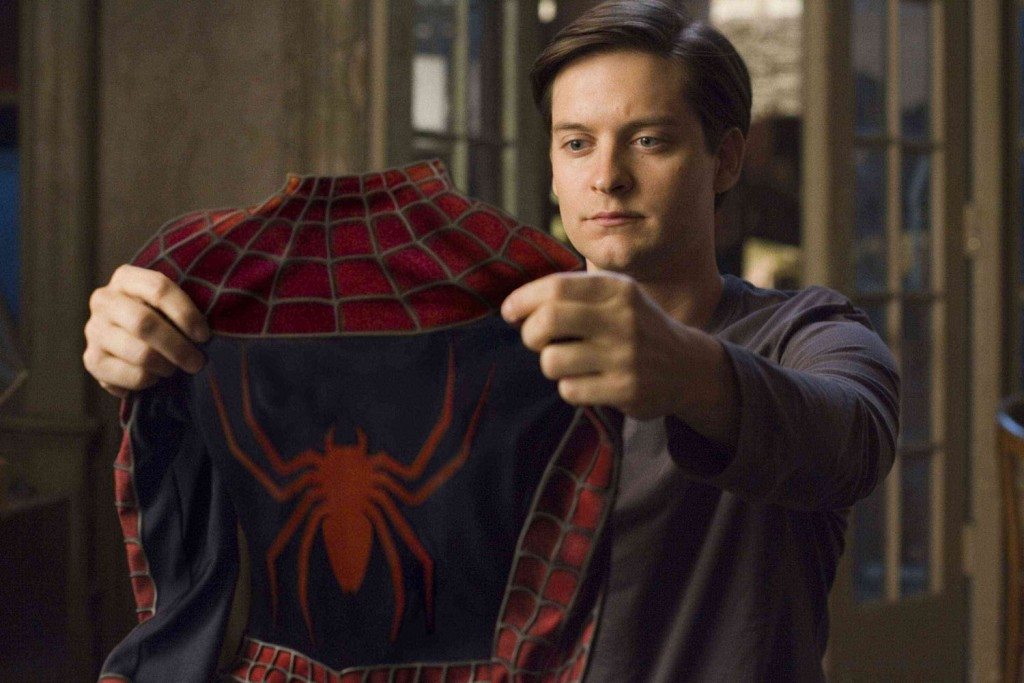 Sequels usually are a disappointment, this one isn't. Maguire again shows how to reinvent a character, that it becomes one of the of best super-hero portrayals. While 'Spider-Man' delved into Parker's initial years as the titular character, this 2004 sequel brings several more elements into it. He shows a more careful Parker who has to balance his life as a superhero and as a young man with mundane responsibilities. His equation with Alfred Molina, who plays the villains Doctor Octopus, is spot on and they create the perfect rivalry. They both cautiously infuse a moral background and the humongous physical strength they both possess.
1. Brothers (2009)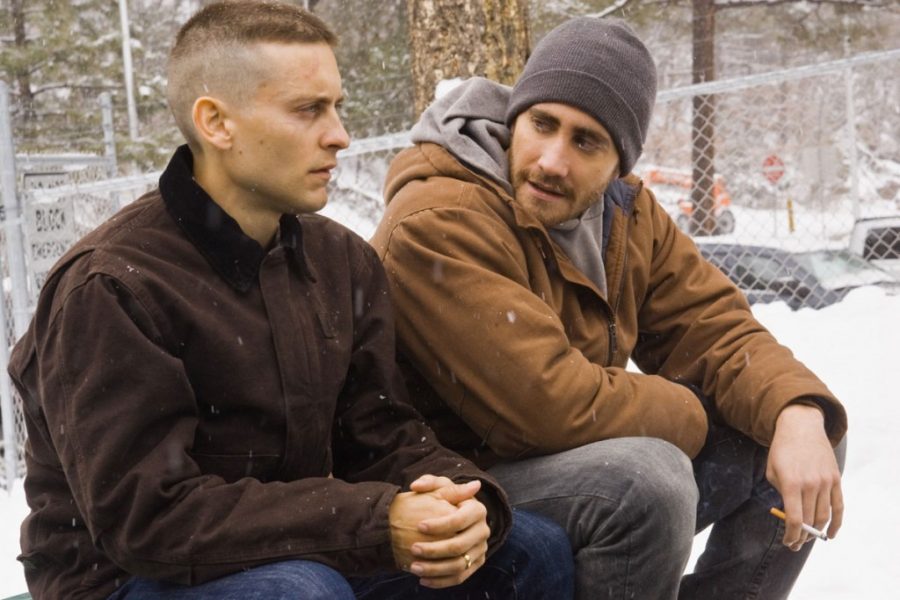 This film has Tobey Maguire written all over it. The actor completely owns the stage with a masterpiece of a performance. It's hard for a man like Maguire, with his boyish charm and a naïve face to be intimidating and outright brutal. However, with this film, the actor cements himself has one of the most dexterous actors of this generation. The actor dons the role of Captain Sam Cahill, a U.S. marine veteran who has reportedly died during his combat deployment in Afghanistan. As a result, his estranged brother, Tommy Cahill, played by Jake Gyllenhaal takes in his wife and children. However, as it turns out, Capt. Cahill is very much alive and is saved by the American Forces. Things go well with Sam re-uniting with his family until he stars showing sign of post-traumatic-stress-disorder. The actor just effortlessly understands the character and plainly proves his masterful command of the art. He nails the expressions, bodily language and the most microscopic details possible. With Maguire slowly drifting away from Hollywood, this might be best performance ever.
Read More: Sofia Vergara Movies and TV Shows