I still remember watching Dhanush on the silver screen for the very first time. First, it was just disbelief! How could someone like that get cast as a male lead? Though Tamil cinema has recently brought up many actors just because they can act, and not because they looked good, back then it wasn't any easy.
Dhanush debuted, breaking all the conventional qualities of a hero, surprising and engaging the crowd with the performances and not looks. Over the years, the unconventionally lean and gawky actor has established himself along with other top players in the league simply by his performances. Take my word when I say, whether its Bollywood / Kollywood / Tollywood/ Mollywood (and guess what!? he's up for a Hollywood flick too) he has never disappointed the crowd as an actor ( He has even surprised us as Director, Screenwriter, Producer and even a Singer!). So, here is the list of top 12 movies of Dhanush so far.
12. Yaaradi Nee Mohini (2008)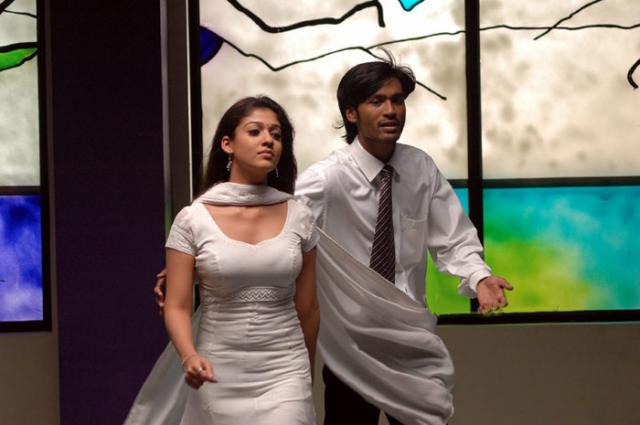 'Yaaradi Nee Mohini' was a typical romance drama, remade from 'Aadavari Matalaku Arthale Verule' (Telugu). But what made it work the second time is the charm and chemistry between the lead actors. The movie had an engaging storyline with several memorable moments. Performances were widely appreciated and thus the movie became one of the top grosser of the year.
11. Maari (2015)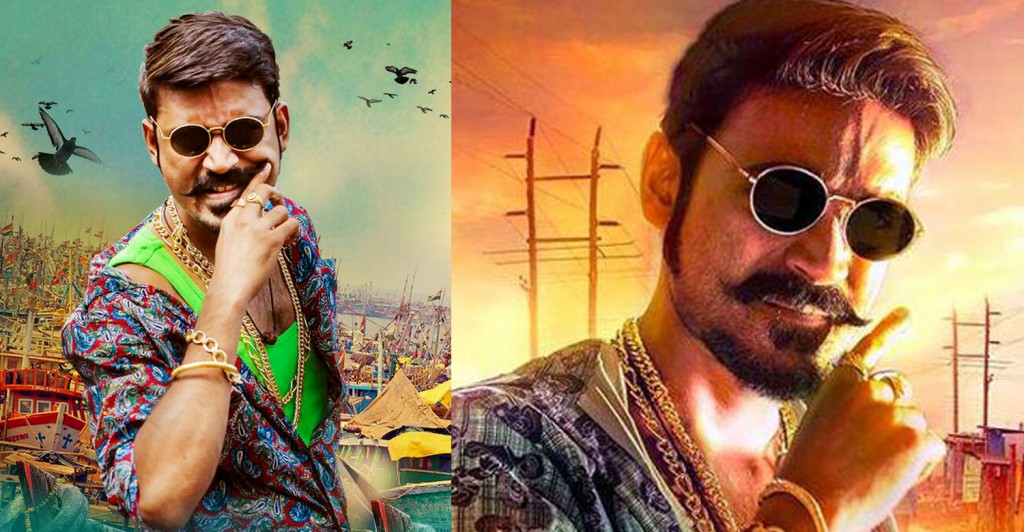 'Maari' is a crafted example of how a commercial film should be. It had everything upon its sleeve, in the perfect combination. The story was engaging, with moments of laughter, blended with romance and drama, and power packed with chill moments, breathed in life by performances from all the lead actors. 'Maari' can be easily tagged as one of the best entertainers from Tamil industry.
10. 3 (2012)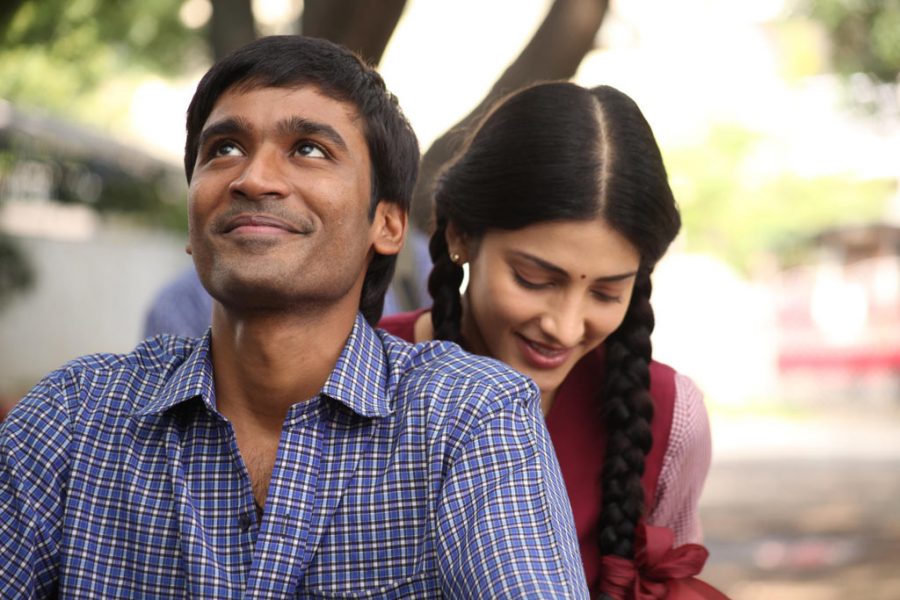 Dhanush's '3' had been in talks ever since the song 'Kolaveri' (sung by Dhanush himself) became a nationwide sensation, it even grabbed international attention. Since then crowd expectations were too high, that it was almost impossible to quench it. '3' is a simple romantic drama that won hearts by its realistic storyline and amble performances and it's definitely one worth checking out from the actor.
9. Shamitabh (2015)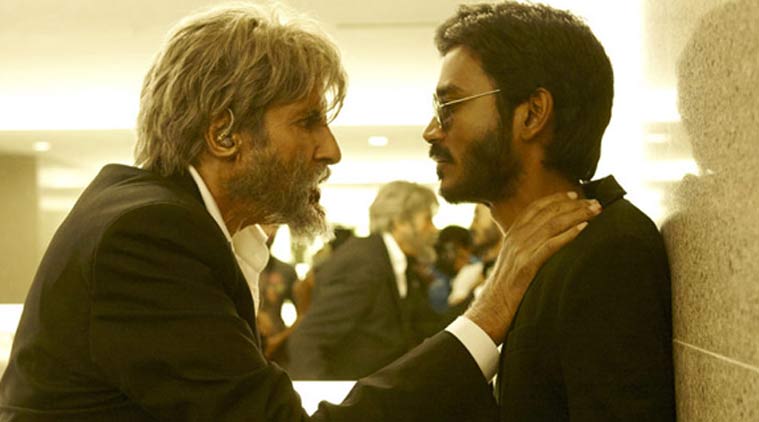 For his second outing in Bollywood, Dhanush decided to raise his bar a bit higher. 'Shamitabh' had the actor cast aside the legend, Amitabh Bachan. The script surely had its flaws, and so did the movie. But it was indeed a treat for movie lovers to watch Amitabh Bachan alongside a younger actor, challenging him, on par to steal the show.
8. Velaiyilla Pattathari (2014)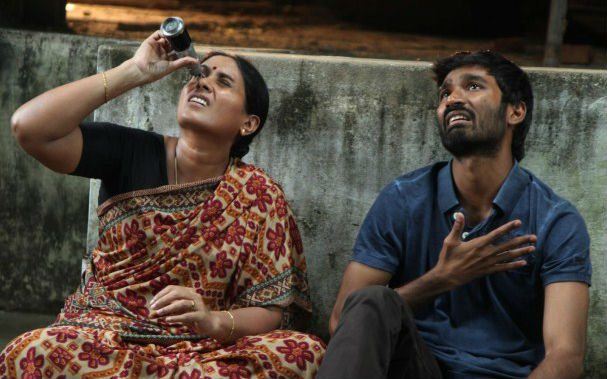 As far as commercial flicks go, Dhanush adds a special touch to it. 'Velaiyilla Pattathari' (VIP) was criticised for its hollow storyline, but it became one of the best commercial entertainers from the industry. The lead character acquired a cult fan following soon after the release. It was indeed a child's play for an actor of such caliber to pull off the role, but Dhanush's iconic performance as Raghuvaran is simply a treat to watch on screen.
7. Raanjhanaa (2013)
Dhanush's Bollywood debut had everything in place. The movie literally was a grand spectacle in every sense, powered by a solid storyline and some incredible performances. 'Raanjhanaa' was a perfect platform for the actor to tease the crowd on how much he was capable of. Loved by everyone, the movie became one of the all-time favorites, breaking the stereotypical hero images that existed.
Read More: Mila Kunis Movies and TV Shows
6. Maryan (2013)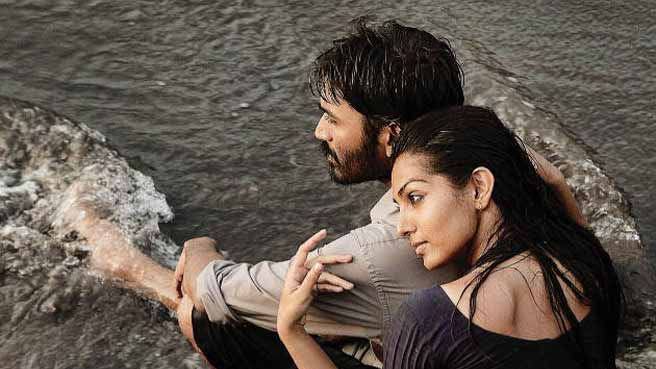 This adventure survival romantic drama gave Dhanush perfect space to perform as an actor. The film was widely appreciated for the honest portrayal of certain real-life events. The female lead, Parvathi Menon too did a commendable job. 'Maryan' won several critical accolades to become one of the best performances from the actor.
5. Mayakkam Enna (2011)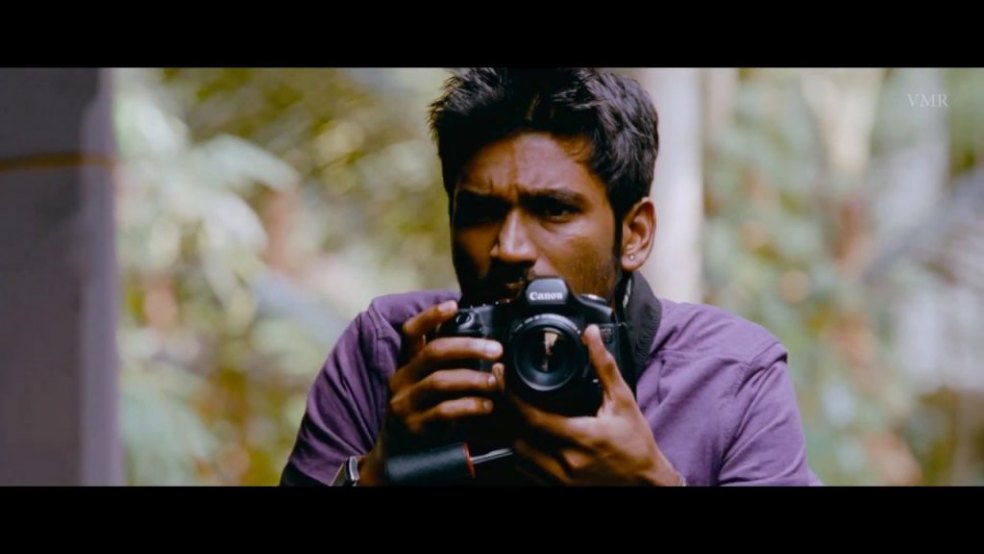 An interlinked tale of passion and love, depicting multiple layers of human emotions. Dhanush literally stole the show as the passionate photographer. 'Mayakkam Enna' had a unique storyline, with a solid emotional core. The movie was crafted well, and with exemplary performances from all the actors.
4. Pollavadhan (2007)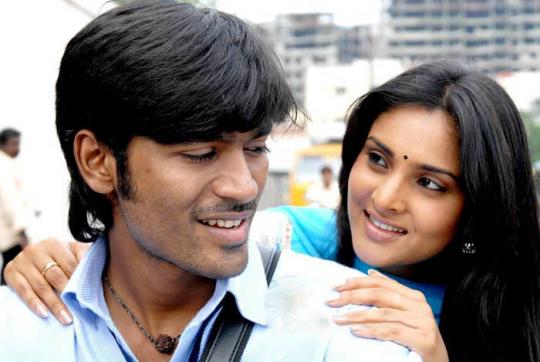 Loosely based on the 'Bicycle Thieves', this Dhanush starrer was a treat for everyone. 'Pollavadhan' had a riveting storyline of an unemployed man, his love of interest, a stolen bike and a twisted tale with the local underworld don.Though deemed as a commercial entertainer, one cannot simply deny the performance and maturity of Dhanush as an actor in this flick.
3. Kaadhal Kondein (2003)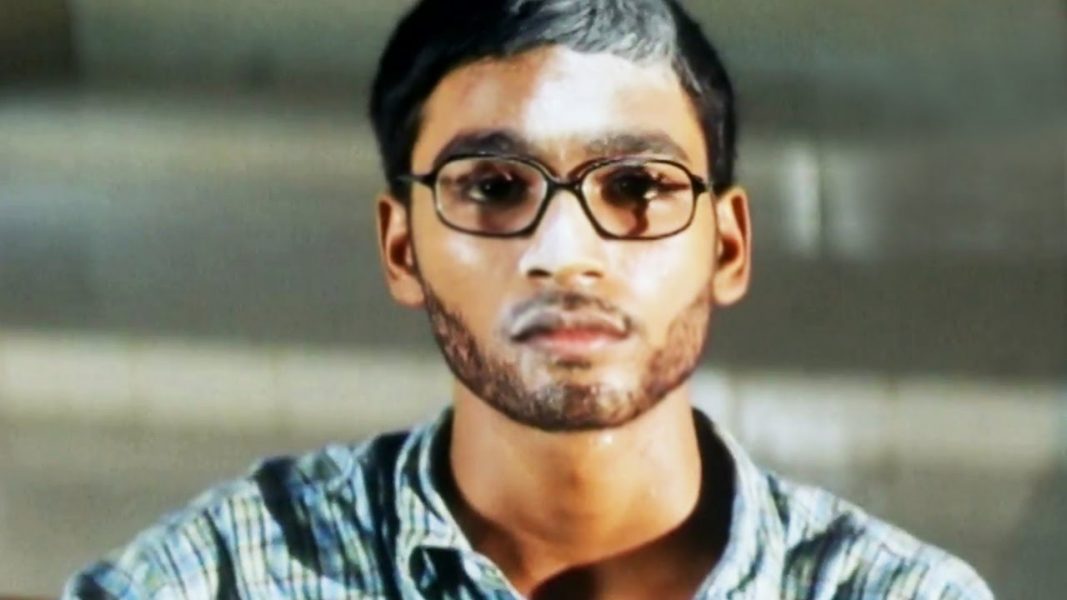 'Kaadhal Kondein' cast Dhanush as an orphan, introvert young boy. The character gave him various dimensions to explore himself as an actor. It was one of the very few movies, where the actor's performance actually defined the character. And Dhanush simply nailed it as the obsessed sociopath, with a hidden psychotic angle to his character.
2. Aadukalam (2011)
Dhanush has always surprised me with the unique plotlines in every one of his movies. Even for a commercial film by the actor, there would always be a surprise plot element. 'Aadukalam' is considered as one of the gems of Tamil cinema. The movie opened up to huge critical and audience reception, bagging several accolades, including 6 National awards. The basic plotline revolved around the Madurai's bloodsport of cock-fights, blended with a pinch of love, betrayal, and drama.
1. Pudupettai (2006)
Selvaraghavan's neo-noir gangster thriller, 'Pudupettai' is inarguably the best movie of the actor, as of yet. Upon release, the movie was hailed as one of the best from the industry then, power-packed by an engaging script, sleek direction, and exemplary performances. Dhanush's craft is something that just can't be explained in words. We can not simply draw out any conventional method in his acting, let alone explain it. He is one of those very few actors who has mastered the concept of natural acting to its best.
Read More: Halle Berry Movies