Among the contemporary crop of fearless actors, James McAvoy's name stands head and shoulders above the rest. His amazing body of work, which includes movies of almost all genres, is a living testament to his talent. His Scottish ethnicity hasn't limited him one bit, seamlessly flowing through the contours of his characters with aplomb. With a gnawing penchant for assuming roles which are an inherent tomboy in nature, his boyish charm does wonders and sways audiences with effortless ease. McAvoy's real strength lies in drawing the viewer close, with intensity and intrigue, and then letting go, unleashing barrages of evocative feelings, capable of shaking the very earth beneath us. We present to you the list of top James McAvoy movies, selected from his impressive filmography. You can watch some of these James McAvoy movies on Netflix or Hulu or Amazon Prime.
10. Atomic Blonde (2017)
'Atomic Blonde' could have easily been the year's best film, if not for its cliched style of finishing scenes. The way they are built up, almost every one, is tremendously satiating as an audience, and appallingly original. It doesn't, however, lack conviction in the way they are ended. An elite Mi6 agent faces a challenge she has never come up against: the Berlin Wall. Retrieving important dossiers from the city, the mercurial agent gets herself into trouble, only to find a hero in the eccentric David Percival (McAvoy). The two together wish to finish what the former started. Comparisons with 'John Wick' fall flat on their face. It , at best, is a meek semblance, which keeps its wings tightly wrought into its back, failing to take the risk. McAvoy is brilliant and ruthless in his role. His exponential growth over the years reflects well in his refined and finely tuned performance.
9. The Last Station (2009)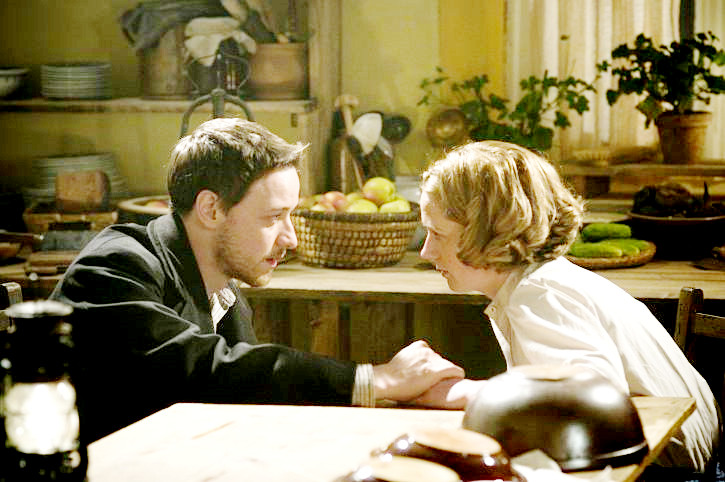 Just seeing the star-cast will compel you into tuning in. With such talented names, playing such esteemed and distinguished stalwarts of history, it's all bound to get cumbersome. 'The Last Station' is a drama that focuses on a troubled relationship between a husband and his wife, who happen to be famous. Tolstoy's literary legacy becomes a subject of debate and ultimate bitterness. One thing that the viewers must take into account is the fact that the movie, being a historical film, has certain restrictions in the way the characters dress, in the way they speak. If history doesn't fascinate you, probably give this one a miss. As far as McAvoy is concerned, his amiable diffidence, strikingly similar to his character in 'Last King of Scotland', is pleasing to the eye and inherently alluring.
8. The Conspirator (2010)
The sole female suspect in the blasphemous assassination of President Abraham Lincoln faces nothing but the nadir. His taciturn and able lawyer is the only person supporting her claims. Diligent introspection divulges ulterior motives at hand. Redford has a knack for delivering quality and substantive cinema. 'The Conspirator' is no different, with his deliberate and stagebound approach proving to be a bit too glacial. Robin Wright and James McAvoy are the shining stars of the movie, each displaying their immense acting prowess without breaking a sweat. The blank stares and the hurried sense of self-consciousness that the latter holds are a divisive tool of his character study. Brilliant, and brilliant.
7. Trance (2013)
While trying to recover a lost painting, a fine art auctioneer ends up seeking help from a hypnotherapist. The stakes rise higher as his mind swings between reality, desire, and fantasy. Danny Boyle is an undisputed genius, and with 'Trance', he showed exactly why. Following movement with a transient touch of class and skill, his flowing camerawork is a reflection of McAvoy's free spirit in the movie. Rougher and tougher than many of his other movies, the gritty resilience and graphic violence do make it an uneasy watch. But beyond that, there are hardly any crime-thrillers that are better than telling an agnostic tale of revenge.
6. Starter for 10 (2006)
'Starter for 10' was a pleasant reinforcement in teen-drama comedies with a purposeful meaning. Adjusting to life at Bristol University, Brian (McAvoy), an intelligent and naive working-class student, finds it hard to make friends. His way out is signing up for a quizzing club, which will change his life forever. The film features a plethora of English stars making their first impressions with strong performances. The biggest surprise remained Cumberbatch, who gave us a timely reminder of his envious versatility. Leading the movie, McAvoy steadfastly holds his own, and revels in a natural role, tailor-made for him.
Read More: Kamal Hassan Movies
5. Filth (2013)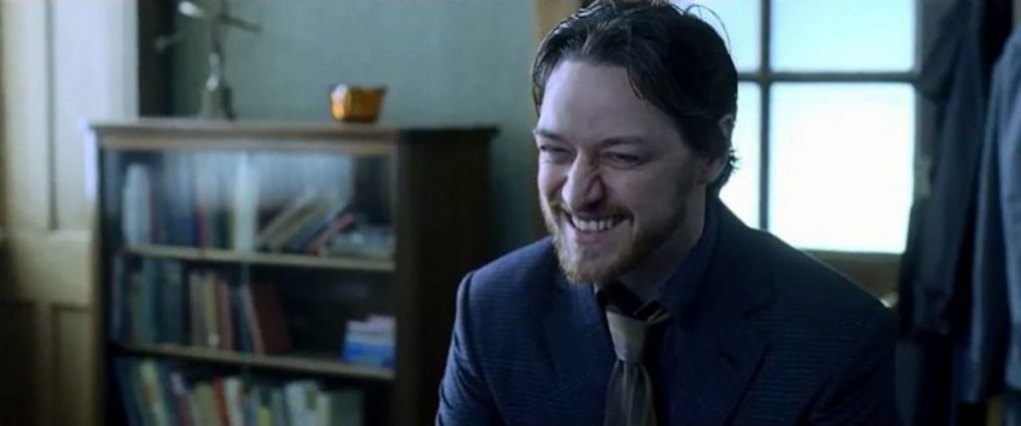 Exactly. A drug-addled, manipulative misanthrope Bruce Robertson, is a detective in the Scottish Police force. In lieu of getting a promotion, he holds nothing back, heartlessly tearing through people, pitting them against each other, and winning small battles, eventually leading to that dream job. Drugs push him towards severe hallucinations, which prove to be a deterrent to solving a Japanese student's murder case. Bruce is an embodiment of the above picture. He gives no f***s about anyone but himself. A dominant display from the charismatic star is enough to save an average crime-comedy, which threatens now and again to become spectacular.
4. X Men: Apocalypse (2016)
McAvoy's association with the mega-franchise has seen him inhabit the role of Professor Charles Xavier. Young, prodigal, with a dash of naïvety, his exquisite and visceral display of emotions breathes new meaning into an otherwise mainstream conversation. World's oldest mutant has awoken after years of being comatose. Civilisation and democracy being alien to him, he decides to take over the world, assembling his army of subversient and dangerous mutants. Professor Xavier must unite his band of heroes to once again save the world. This is probably the best X-Men movie in the franchise. The ensemble is a notch ahead than the languid screenplay and timid direction.
3. Atonement (2007)
Be it the physical aspect, or the acting, McAvoy took the industry by storm with this film. 'Atonement' weaves together themes of jealousy, unrequited love, and passionate intimacy, amidst the brutal backdrop of World War II. It employs McAvoy as Robbie Turner, a novice and naïve young soldier, who has a straight-arrow vision of his life. Cecilia proves to be a worthy companion, whose sister has envious eyes seeing the two together. The way the movie is shot gives a lot of time to the actors to play around with their complex characters. The three leads, including McAvoy, are sensational with their respective performances, each uniquely different and brilliant than the other.
2. The Last King of Scotland (2006)
Remember the boyish charm I was talking about? This film personifies it through the character of Dr. Nicholas Garrigan, a socially conscious and intrinsically adventurous young medical graduate, who wants to help the needy in Uganda. Arriving in the violence-torn country, he is acquainted with the charismatic General Idi Amin, the favorite to become their next President. A personal encounter puts the two intimately close, with the doctor becoming a confidante and an integral part of his entourage. Gradually, Idi's insidious ambitions and convoluted personality compel Garrigan to reconsider his position. The film's narrative gives McAvoy immense time to make a strong impression and reinstate his repertoire as a thespian.
1. Split (2016)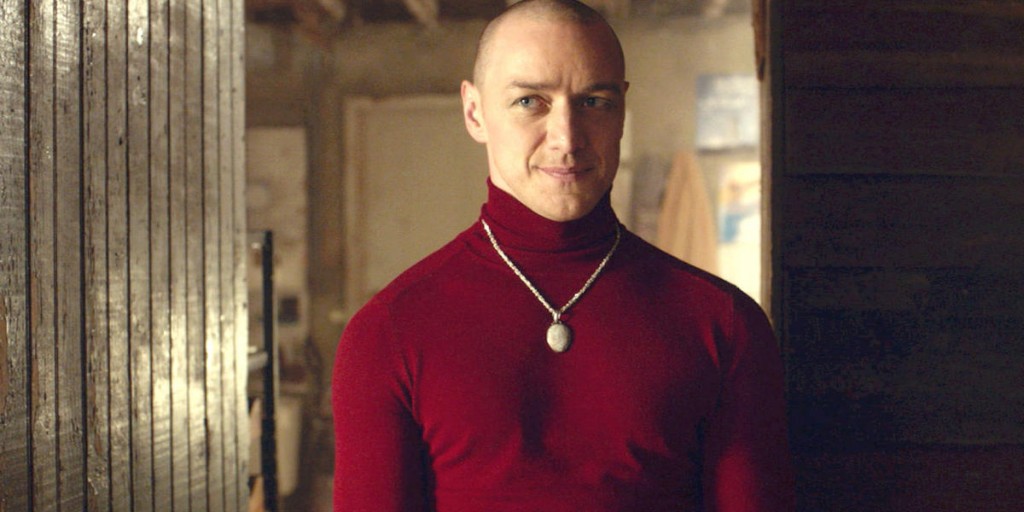 The build-up to the movie had almost sky-rocketed our expectations of Shyamalan's directorial genius, and moreover, McAvoy assuming not one, but twenty-three personalities. And the expectations were certainly met with preciseness, that delivered us to a heavenly place. In the aftermath of a birthday party, three teenage girls are abducted in broad daylight by a masked man, who is later revealed to be Kevin Wendell. Their prison soon becomes a visiting place for Kevin's numerous personalities, and for a select dominant few, a conniving place to give birth to a twenty-fourth. McAvoy was breathtakingly stunning in his part. The movie's fortunes hinged on him pulling them off, and he certainly didn't disappoint. Exclusively original and shockingly emotive, this part of his career will surely be remembered for the years to come.
Read More: Woody Harrelson Movies and TV Shows