Acting is a art which needs tremendous vigor and perception. Transforming yourself into someone else is something which is not everyone's cup of tea. However, for an actor, who, over a certain period of time, has established himself as a star, the level of difficulty is higher. Actors who have been working for many years, tend to start being themselves in their movies. And when that starts happening, the brightness of the star gradually diminishes.
An actor becomes a star only if the audience develop a certain connection with their persona. Jackie Chan, Bruce Lee, Bruce Willis, Salman Khan and Rajinikanth are a few examples. Pawan Kalyan comes under the same category.
This doesn't mean that these actors are not talented. In fact, Pawan Kalyan is a multi-talented actor. He is a writer, director, action choreographer, dance choreographer and also a singer. But like other heroes I mentioned above, he is not a conventional "actor". However, he never fails to entertain. That, in my opinion, is a gift in itself, and not many actors are lucky enough to have that gift. This article is to prove that despite not being one of the greatest actors, Pawan Kalyan is one of the greatest entertainers in Indian film history. Here is the list of top Pawan Kalyan movies. You can catch most of these in YouTube with subtitles.
13. Teen Maar (2011)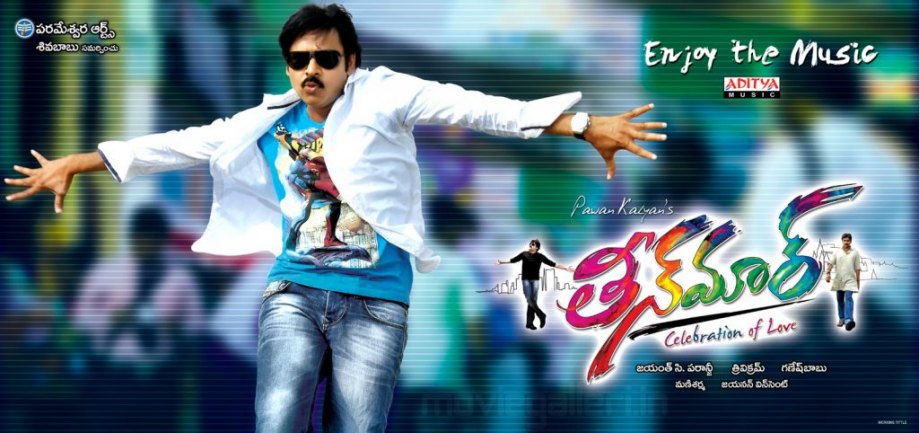 'Teen Maar' is a remake of Imtiaj Ali's 'Love Aaj Kal'. Pawan Kalyan plays two characters, Michael Velayudham and Arjun Palwai, who live in two different timelines. The screenplay attempts to draw parallels between two characters and two love stories set up under different circumstances. The periodic character Arjun Palwai is extremely well written by Trivikram Srinivas. It is convincingly played by Pawan Kalyan and rightfully so, it is a favorite among his fans. For people who enjoy romantic comedies, 'Teen Maar' is a worth watch.
12. Gudumba Shankar (2004)
The movie started a trend in terms of story telling in Tollywood. The screenplay involves a protagonist disguising himself as some imaginary character and becomes a close aide of the antagonist. And after wining the trust of the bad guy, he will manipulate him, frequently in a humorous, over-the-top way, to achieve what he desires. A similar kind of screenplay can be seen in Salman Khan's 'Ready', a remake of the Telugu movie with the same title. In case of 'Gudumba Shanker', similar to 'Ready', fun is guaranteed. And the presence of Pawan Kalyan makes the movie highly entertaining.
11. Johnny (2003)
'Johnny' is probably a movie which is way ahead of time. And releasing at a time where popcorn entertainers were the money makers, worked extremely against the movie. Pawan Kalyan showcased his multi-talented dimension by writing, directing and staring in it. He also provided action choreography and provided vocals for one or two of the soundtracks. It is one of the few Telugu movies which deals with Martial arts. And since Pawan Kalyan is well trained in the craft, we can witness some of the best Indian martial arts sequences in the movie. In addition to this, 'Johnny' involves a beautiful, heart-touching love story, which is another reason to watch it.
10. Attarintiki Daaredi (2013)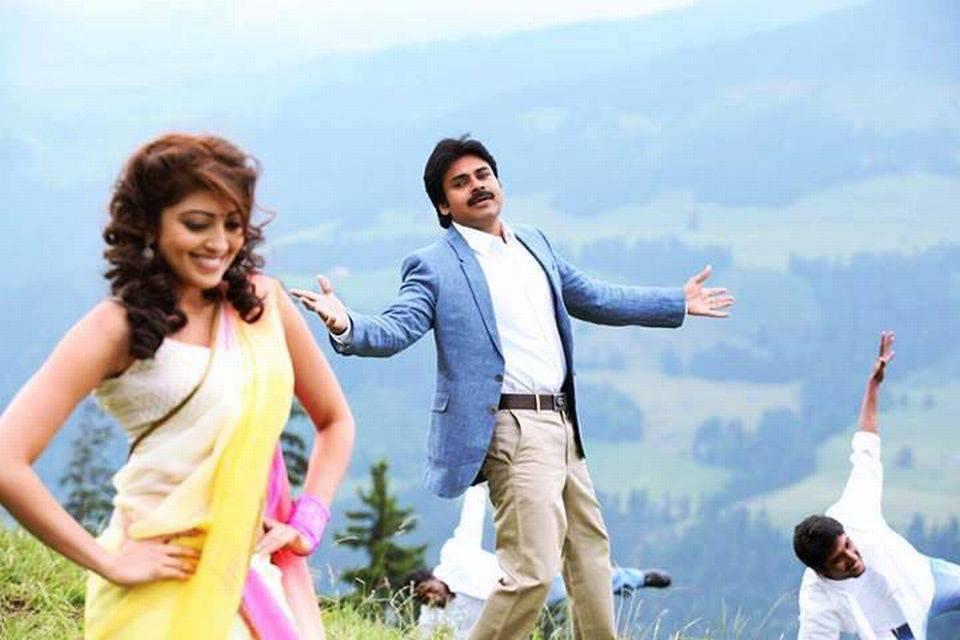 'Attarintiki Daaredi' is undoubtedly one of the biggest Telugu entertainers of all time. Trivikram writes another brilliant character called Gowtham Nanda. A rich guy, who is not satisfied with his life. He discovers that riches don't give him happiness, so he goes on a quest to unite his divided family. And in the quest, he manages to discover himself and learns that only human relations can give him happiness. Since Trivikram is a close acquaintance of Pawan Kalyan, few characteristics of Pawan Kalyan can be seen in Gowtham Nanda, and that works for the movie. The movie proved Pawan Kalyan's Box Office Stamina, as it emerged as the highest Telugu grosser of all time.
9. Gopala Gopala (2014)
'Gopala Gopala' is an adaptation of 'OMG: Oh My God'. Gopal Rao is a small scale businessman who sells replicas of Hindu deities. He decides to sue "God" for causing an earthquake and destroying his store. But colliding head-on with "God" is a mammoth task, and doing it alone is next to impossible. However, he gets help from "God" himself, played by Pawan Kalyan. Now Pawan's fans consider him as a Demi-God, and watching him play literal "God" is highly fulfilling for them. For general audience, the movie makes more than a decent viewing. You can expect humorous screenplay, straightforward and honest approach, and most importantly a broader perspective of all aspects of an issue from 'Gopala Gopala'.
8. Panja (2011)
'Panja' is the kind of realistic action movie that we rarely find in South Indian Cinema. Pawan Kalyan's skill and knowledge of Martial arts helps the movie's approach. The movie doesn't have too much to offer in terms of story and screenplay. But, we are provided with adrenaline rushing action, breath-taking thrills and stylish cinematography. The second half of the film wanders with some scenes which are unnecessary to the plot, and they fail to provide the fun which they are supposed to. However, haunting background score and Pawan Kalyan's mere screen presence make the movie a worth watch.
7. Gabbar Singh (2012)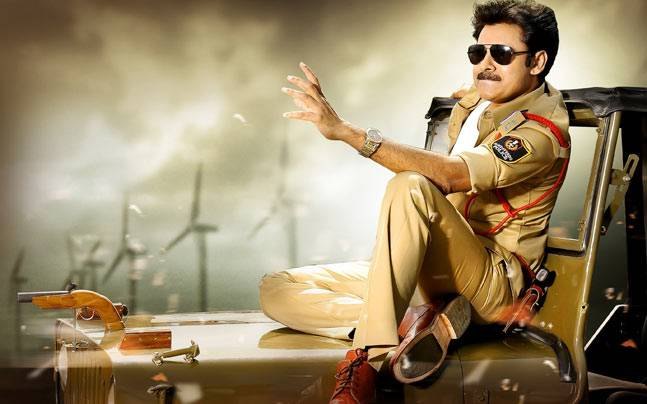 Harish Shankar's 'Gabbar Singh' is probably the only movie that completely explores the charisma of Pawan Kalyan. In fact, it can be said that the movie feeds off the actor's energy and body language. The movie is a remake of Salman Khan's blockbuster 'Dabangg' (yes, sometimes it works the other way round). 'Dabangg' works due to the personality and star power of Salman Khan, and if there would be any actor who could pull that off, other than Salman Khan himself, it's Pawan Kalyan. The movie is just a cop vs criminal tale, but the good-cop has a grey shade and he's eccentric, which is unconventionally used in the movie for humour and entertainment.
Read: Rajinikanth Movies
6. Suswagatham (1997)
'Suswagatham' came at a time when, Indian Cinema was (in a way, it still is) obsessed with the boy maniacally pursuing a girl to literally force her to fall in love with him. And unfortunately, the society has been under the influence of this process since a long time. But the movie defies all the norms of regular romantic South Indian films. The screenplay dares to give a wider perspective on a love story by including the families of the couple, and also several social constraints. The film has everything that an entertaining romantic comedy needs, but ends you with a shocking twist, and that's how it begs to differ.
5. Thammudu (1997)
Pawan Kalyan's stardom took a huge leap with 'Thammudu'. The movie successfully utlizes Pawan's skill in Martial Arts and Kick Boxing. The movie has the protagonist performing breath-taking stunts without a body double.The stunts include breaking heaps of ceramic tiles, placing a large ice-cube on his abdomen and breaking it with a sledge-hammer and many more. But the iconic moment of the movie is the scene where Kalyan lets a series of automobiles pass through his bare hands. These stunts sell the movie, however the movie has much more to offer.
4. Badri (2000)
'Badri' is a brave attempt from many perspectives. In fact, the debutante writer-director Puri Jagannadh pitched a different idea to the producers, because he was absolutely confident that they will not buy it. Later he went on to pitch the idea to Kalyan, who came on board and the rest is history. The protagonist falls in love with two women, which is actually revolutionary because Indian Cinema, since ages, has only been dealing with the concept of pure love. But it's very natural for human beings to have a dilemma in choosing their partner, and the movie beautifully deals with this concept.
3. Jalsa (2008)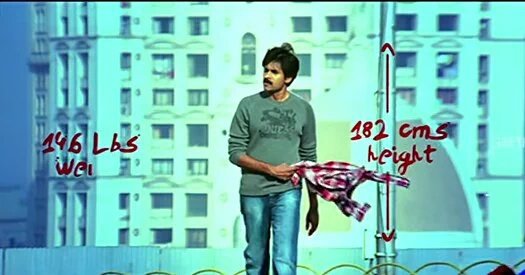 Jalsa's protagonist Sanjay Sahu is probably one of the very limited Telugu characters who have a deep character graph. I don't want to spoil the movie for you, but this character will remain as one of the best in the history of Telugu Cinema. Sanjay Sahu is arguably Pawan Kalyan's best on screen portrayal. He drives the movie with soulful performance and holds the it together. From witty one liners to powerful monologues, the movie has everything. If you haven't watched this movie yet, I recommend you to catch it immediately.
2. Tholi Prema (1998)
'Tholi Prema' is undoubtedly a classic. The movie set a trend by making the protagonist a vulnerable and gullible character, who resembles majority of youth at that time. This lets the movie to develop an instant connection with the audience. Pawan Kalyan chooses to play a down-to-earth, realistic character instead of portraying the regular South Indian protagonist. The movie has classic written all over it. Beautiful music, soulful romantic moments and believable performances earned a lot of respect for the movie. The movie is a must watch for rom-com lovers.
1. Khushi (2001)
Before 'Khushi', Pawan Kalyan acted in a series of romantic movies. By acting in 'Khushi' he took the risk of being tagged as stereotype. Yes, the movie is the same old clichéd love story. But there's only one thing that makes it different, "Pawan Kalyan". There's a review on IMDb, which goes like this: "After watching this movie like, for a 1000 times I have decided to write a review………..This movie still remains as a masterpiece and a textbook to Classic Love stories…." (Read the full review here). This simply proves the cult following of 'Khushi'. Pawan Kalyan's fame went on an all time high with 'Khushi', and the movie emerged as the highest grosser of Telugu Cinema.
Read: Mahesh Babu Movies