To own a loyal legion of fans is not a laborious task for Indian film actors but to take their fan league at par with Rajinikanth can be construed as impossible.A star of virtuous stature, a man of unfaltering style and an actor with an alarmingly attractive on-screen persona. The Bus Conductor turned superstar Rajinikanth holds a special position in the film industry. Apart from his celebrated superstardom, Rajinikanth has given some stunning acting performances during his 41 years long acting career. He started off by playing antagonistic characters and his debut film was K.Balachaner's Tamil drama "Apoorva Raagangal". Rajinikanth brought out a more realistic version of the common man to the screen, he handled roles which were extremely relatable to the common man. Surprise growth of Rajinikanth from an actor who plays negative roles to a mass hero commenced with the release of "Bairavi", this is the film that garnered him the title which would continue to evoke a roar of love among his fans, "Super Star Rajinikanth". This article lists down top Rajinikanth movies of all time meted out based on his performance as an outstanding actor.You can watch some of these best Rajinikanth movies on Netflix, Hulu, or Amazon Prime.
15. Moondru Mugam (1982)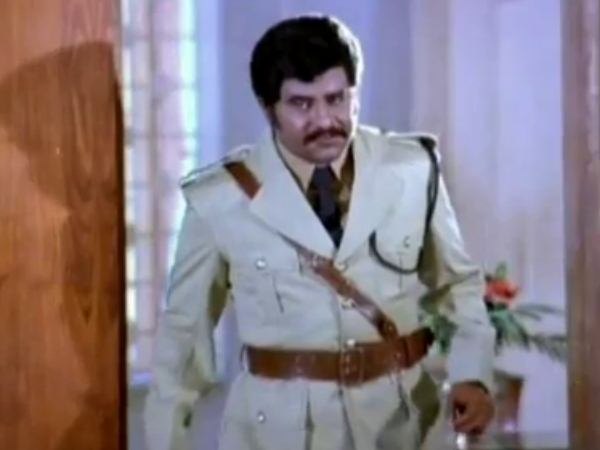 This classic drama is one of the celebrated movies of Rajinikanth, it ran in the theatres for over 250 days and has been remade in Hindi, Telugu and Kannada. Rajinikanth plays three roles in this movie namely Alex Pandian, Arun and John. Arun is the foreign-educated young son of a rich businessman who returns to India after spending 10 years in America, contrary to the expectations of his father, Arun has become a saint. His father ropes in a charming press reporter Rekha to make him renounce sainthood. Rekha, played by Radhika Sharatkumar initially fails to woo Arun but eventually succeed. The whole fiasco between Arun and Rekha has been visualised with the primary importance being given to comedy. On a parallel scenario, John gets a wedding proposal, he is living with his aunt Sagaya Mary and his father's name is Alex Pandian. The subsequent minutes tells the flashback story of Alex Pandian, an honest police office who didn't beat around the bush and called a spade a spade. How is Alex Pandian and John related to Arun determines the rest of the plot? The character Alex Pandian went on to become Rajinikanth's one of the most celebrated roles in the Tamil popular culture.
Read More: Best Winona Ryder Movies
14. Illamai Oonjal Aadukirathu (1978)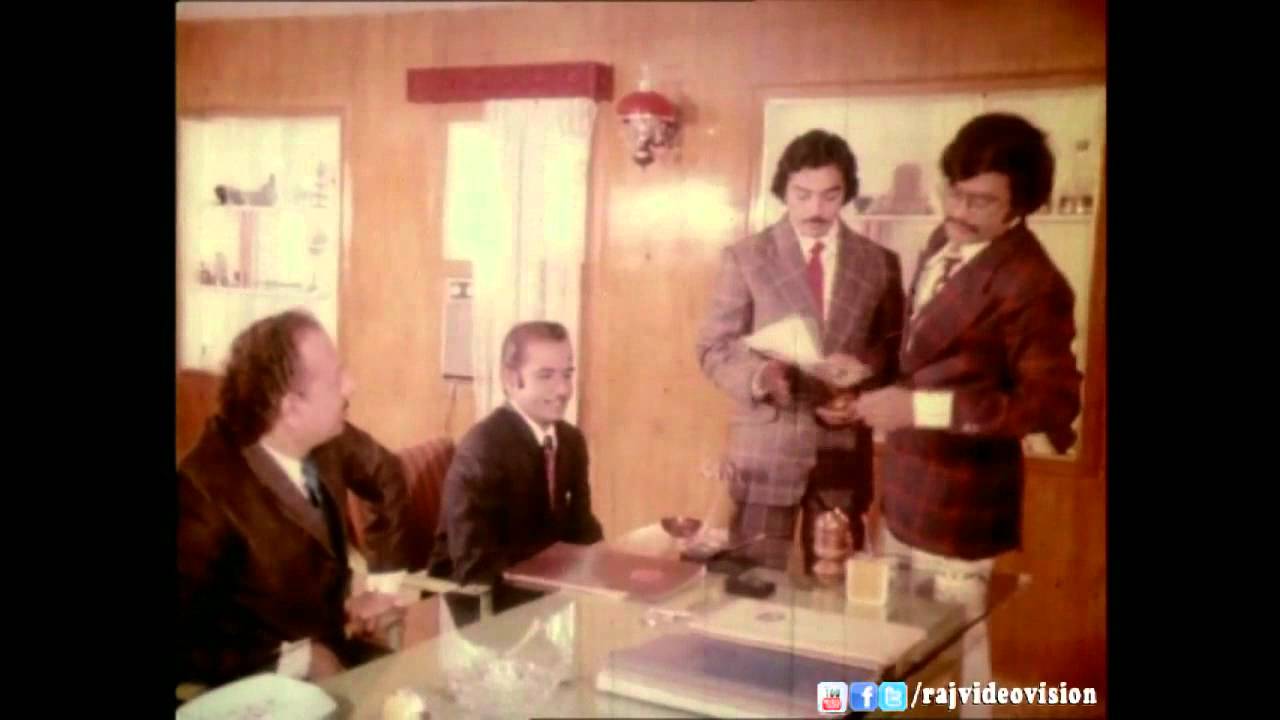 This is one of the movies on this list with two stalwarts, Rajinikanth and Kamal Hassan. Friendship formula always used to work out in Tamil Cinema but what made "Illamai Oonjal Aadukirathu" was its experimenting with individualism. Prabhu (played by Kamal Hassan) grew up along with Murali (played by Rajinikanth) and his mother. Prabhu also works for Murali in a marketing agency. Their brotherly bond faces some tough moments. Throughout the film, conventional methods of evolving conflicts are replaced by emotions driven circumstances. Prabhu and Murali remain prey to their emotions such as guilt and lust. Two women characters are expected to break the traditional norms of female characters typically seen in Tamil Cinema. "Illamai Oonjal Aadukirathu" has a perfect screenplay and an enigmatic storytelling pattern and could be considered a gem of a movie.
Read More: Best Donnie Yen Movies
13. Padyappa (1999)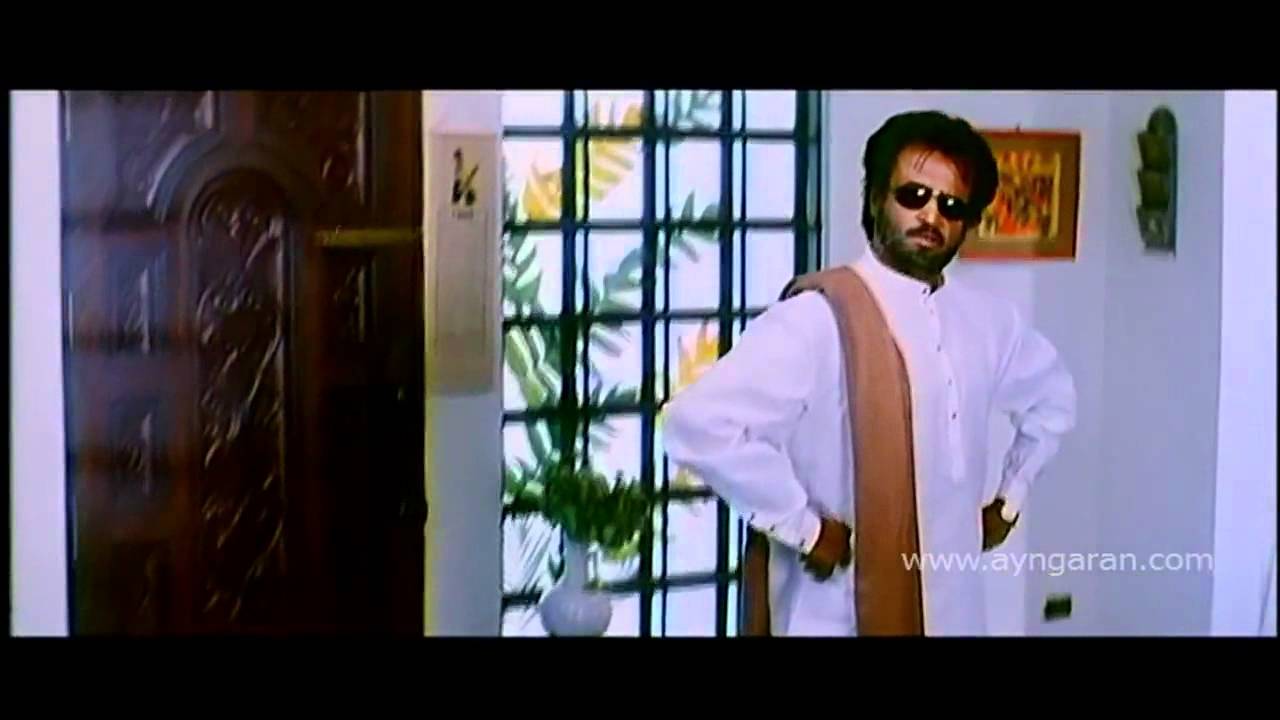 To capture irony and nurture it into revenge and finally mix it up a with a little melodrama seemed to be solo formula employed by commercial Tamil filmmakers. "Padayappa" does not put any conscious effort to break the norm but it fails to stick on to conventions with an impeccable performance from the two major actors, Rajinikanth and Remya Krishnan. "Padayappa," tells the story of Padayappa, a young engineer who returns to his village for attending his sister's marriage. A series of events involving torturous betrayal forces Padayappa and his family to leave home. The broken young man resorts to faith and fights his way to the top, starting from the scratch, shattering away all the obstacles deliberately comes across him from Neelambari, a woman who used to love Padayappa. AR Rahman's music backs up Rajinikanth's duel with Remya Krishnan's amazing performance. "Padayappa" is one of the few Tamil films with a female antagonist and to witness a strong female like Neelambari ever again, you have to re-watch "Padayappa".
Read More: Best Orlando Bloom Movies
12. Thillu Mullu (1981)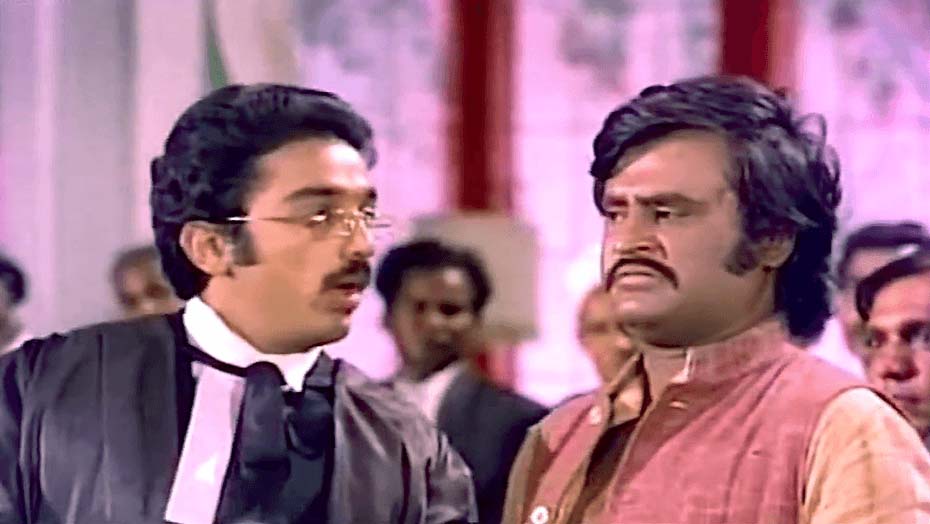 Rajinikanth's capacity to perform comedy without any inhibitions got its deserved acknowledgement in this Tamil remake of 1979 Hindi film Golmaal. "Thillu Mullu" directed by the legendary K.Balachander, is a full throttle comedy ride. This movie has got an ensemble cast with the funny and cheerful Thengai Srinivasan playing a hilarious role of a man who believes in traditional values. Rajinikanth plays Chandran, a job-seeking young man who pretends to despise sports and modern values for getting approval from his potential employer. With his pretentious Khadi jacket and incredible preaching of traditional value suddenly impresses Sri Ramachandra Murthy (played by Thengai Srinivasan). This game of deception doesn't go really well with Chandran all the time, he bumps into revealing the truth to Sri Rama Chandra Murthy due to some unforeseen incidents but his tact allows him a narrow escape. The extent to which Chandran goes to stay in his first job results in the creation of his fictional twin brother Indran, who is an entirely paradoxical to the values upheld by Sri Rama Chandra Murthy. Rest of the film unwinds through the too funny for words dual life led by Chandran as a means of survival.
Read More: Best Bill Murray Movies
11. Annamalai (1992)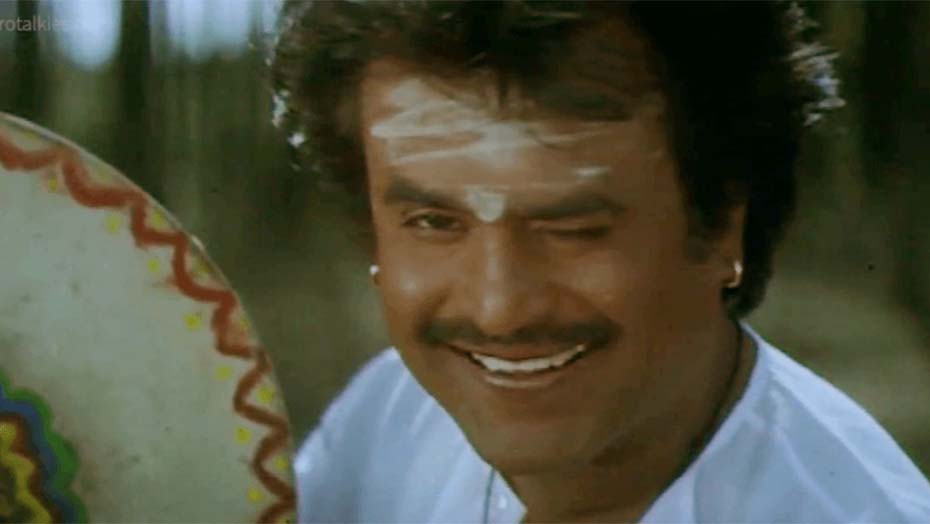 The journey from rags to riches has always been a successful formula for a Rajinikanth movie, "Annamalai" derived that formula. Rajinikanth plays the title character Annamalai, an innocent man who is a childhood friend of Ashok, son of a rich businessman. Ashok's father doesn't approve of his son's friendship with a poor man. Ashok falls in love with a poor girl and Annamalai helps them to get married, this evokes a tremendous sense of rage in Ashok's father who is deep-rooted in the patriarchy of our society. What then follows is a story of betrayal by Ashok's father to the poor and innocent Annamalai. Amidst an outburst of an unfortunate event, Annamalai stands strong and promises to fight back. This spirit of Annamalai resonated throughout Tamil Nadu, another huge box office hit to the superstar's credit.
Read More: Irrfan Khan Movies
10. Bhuvana Oru Kelvi Kuri (1977)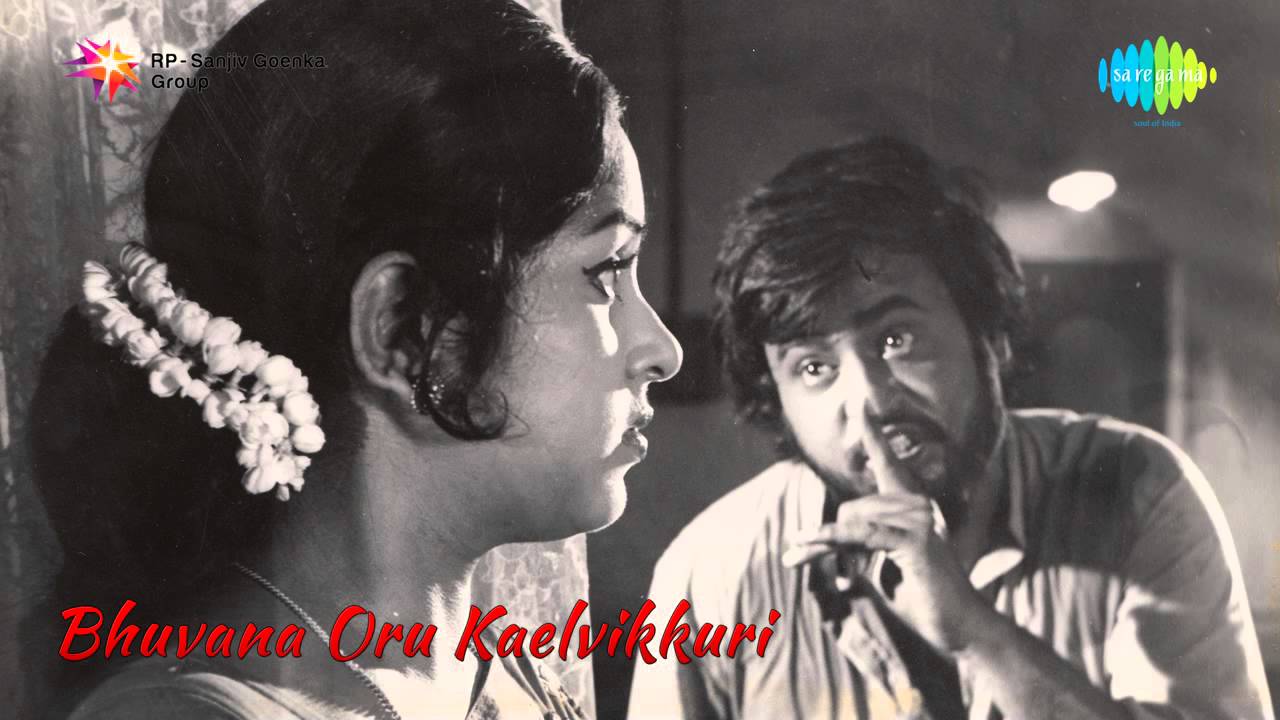 This movie tells the story of two friends with contradictory personalities who takes care of each other at the time of distress. Rajinikanth plays Sampath, a one woman man who loses his love interest in a tragic accident. This unexpected tyranny of destiny leaves Sampath devastated and he decides to suicide. Sampath's outrageous adventure is promptly stopped by his friend Nagaraj, a womaniser who prefers to have multiple love interests at the same time. Nagaraj takes on the tedious task of cheering up Sampath again and joins him as a full-time business assistant. They both set out on a train journey to Madras (now Chennai), the subsequent events that happen during that journey forms the rest of the plot.
Read More: Best Andrew Garfield Movies
9. Muthu (1995)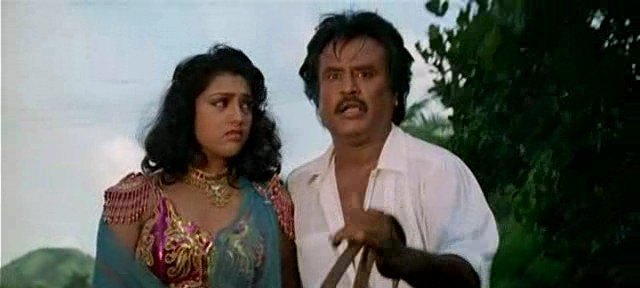 When superstars play common man, there is a sense of incomprehensible excitement for genuinely. But it is not normal for them to get beaten up and humiliated unless there is an assured grand comeback later in the story. Rajinikanth plays Muthu, a loyal man who takes care of Chariot and Horses owned by Raja. Entry of Ranganayaki, a stage artist sprouts the seed of romance in both of the men. Muthu's faithfulness and honesty triumphs over Raja's luxurious life and massive wealth inside Ranganayaki's heart. A sudden outburst of ego makes Raja kick out Muthu and orders his men to beat him up. Once again, betrayal leaves Muthu lying in the streets, helpless, but, what was the first one? This is exactly what unfolds throughout the rest of the story. Rajinikanth is good at what he does and holds his inner persona intact while playing Muthu. His charming smile, strong dialogue delivery and enigmatic dance to the tunes of AR Rahman make "Muthu" a delightful experience.
Read More: Best Sharon Stone Movies
8. Kabali (2016)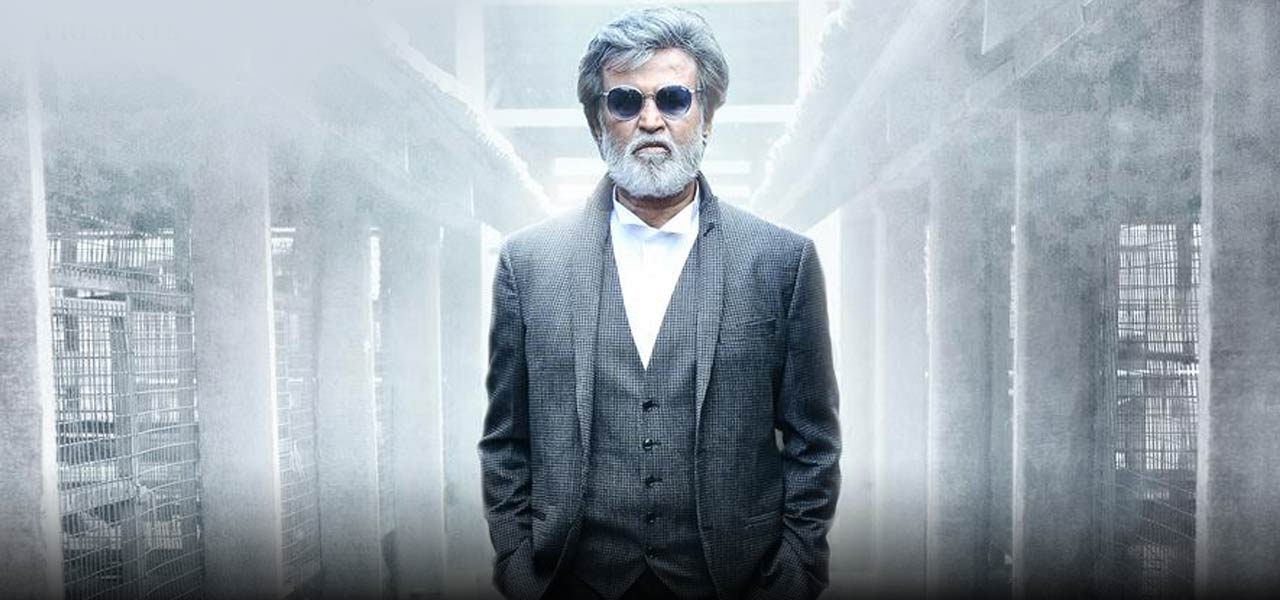 Pa.Ranjith's Kabali was Rajinikanth's reincarnation. The detailed application of commercial elements catalysed by Director's virtuosity with genuine story telling made Kabali a much-needed comeback for Rajinikanth. In the beginning of the movie, Kabali gets released from Jail and goes out to address the Tamil community in Malaysia for whom he is considered at par with God. As any gangster, in the case of Kabali, the righteous gangster, he too has a flashback where his wife gets killed bearing an unborn child. Even though the movie succumbs to the conventional cravings of fans, Kabali does make it up with Santhosh Narayan's music and Radhika Apte's apt interference. "Kabali" is caught somewhere between the typical Rajinikanth experience and a great movie.
Read More: Best Radhika Apte Movies
7. Bloodstone (1988)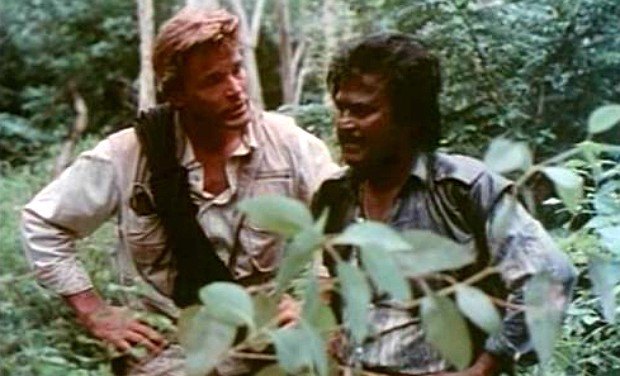 Yes, Rajinikanth has acted in a Hollywood movie too. "Bloodstone" is an American action adventure film. Rajinikanth plays Shyam Sabu, an innocent cab driver who gets into the trifle for an ancient ruby along with his passengers, an American couple. Sabu is followed by a criminal gang as the ruby falls into his trunk while he dropped off the American couple. The ongoing chase and negotiations for the Ruby form the rest of the story. Even though it had an interesting storyline and attractive action sequences, "Bloodstone" didn't perform well at the box office but remains one of Rajinikanth's memorable performance in an action movie.
Read More: Best Dave Franco Movies
6. Billa (1980)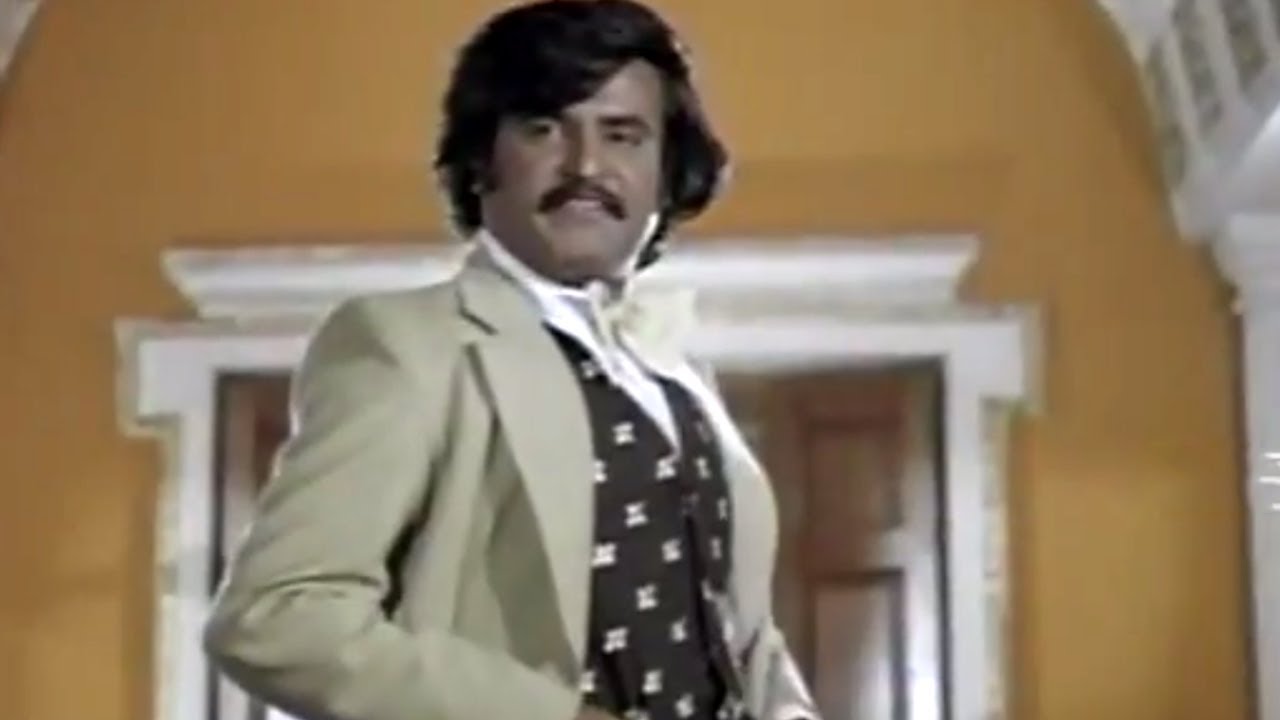 This is the Tamil remake of Amitabh Bachan's cult Hindi movie "Don".Rajinikanth plays the title character of Billa, a powerful criminal who remains evasive to the police. One of his men makes up his mind to leave the business and gets murdered by Billa. Two women behind the man who got murdered set out to take revenge. Billa's smartness coupled with his fighting skills escapes every trap. The police finally get their hands on Billa but he dies. The remaining plot of this story is bubbling with suspense and has its own share of thrilling moments. When Rajinikanth reprised the role of the smartest don to have ever appeared in Indian theatres, he didn't forget to add his faultless fashion statement. The title of the film is borrowed from the name of a notorious criminal who was caught during the time of making this movie and later hanged.
Read More: Shahrukh Khan Movies
5. Baasha (1995)
Manickam is a good-hearted auto driver, a perfect family man who stays away from all sort of trouble and sails smoothly through life with a live and let live attitude. The world around him is not so good to Manickam, his police officer brother gets ambushed by local goons, his young sister gets insulted by a medical college chairman for being poor. Amidst the tantrums life throws at Manickam, he hesitates to remove his veil, the veil he has put on for the safety of his family. As the movie proceeds, Manickam is forced to come out of the veil and embrace his alter ego, "Baasha". This movie is an in and out action film revolving around a gang war. Actor Raghuvaran plays the antagonist and he does that with an inimitable perfection. "Baasha" is a perfect example to show that may be the sheer intensity of the villainous characters Rajinikanth had to encounter in his films made him the star he is today.
Read More: Best Abigail Breslin Movies
4. Chandramukhi (2005)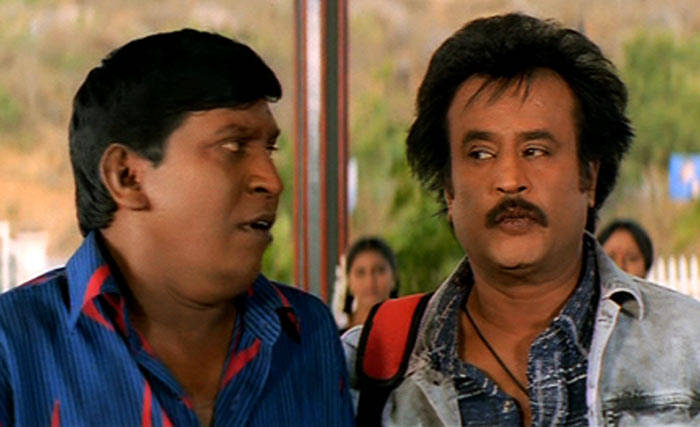 This movie is a remake of Kannada film "Apthamithra" which itself is a remake of the iconic Malayalam movie "Manichithrathazhu". Rajinikanth plays Saravanan, a psychiatrist who arrives in the midst of a family feud and speculations of a possible domination of ghosts. Revealing any part of this movie would be a sin as it circumvents around tonnes of linked circumstances and characters. "Chandramukhi" has carefully embedded all elements of a thriller in it, juggling with science and mythology, flaunting its short fling with an ancient story, resonating brilliant music which cuts through periods and emotions. Commercial filmmakers are faced with a daunting task to involve typical elements such as revenge, lust, love and mystery within the canvas without sacrificing the central plot of the story. "Chandramukhi" is a perfect example of integrating all those elements with an elegance. This film consists of a number of subplots and interesting characters. Jyotika's performance as Senthil's wife deserves massive respect. The story of this movie is one of the best ever told in the entire Indian film industry, and it has been remade in almost every major language in India.
Read More: Best Michelle Pfieffer Movies
3. Apoorva Raagangal (1975)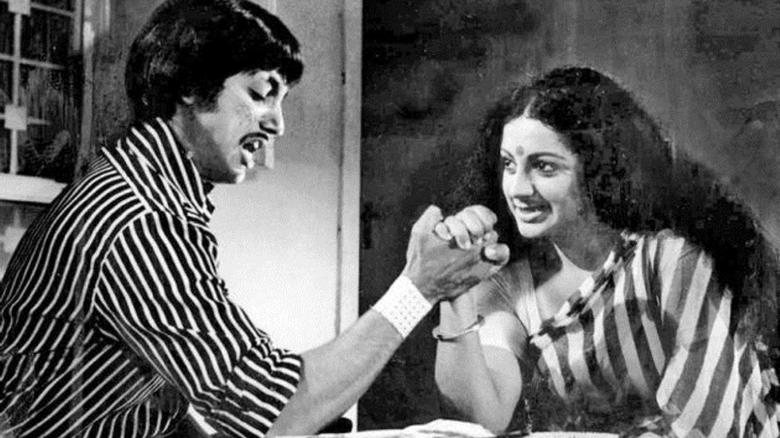 The Director of the film,K.Balachander, adapted the screenplay of 40 Carats, a 1973 American movie to explore the relationship between people with wider age gaps. This movie is widely known for being Rajinikanth's debut. It also stars two of Tamil film Industry's charming personalities, Kamal Hassan and Srividya. "Apoorva Raagangal" gave Kamal Hassan a much-needed breakthrough as a lead actor. Rajinikanth plays the estranged husband of Sridevi, Pandiyan. There are two couples who fall in love unexpectedly despite their age gap. All characters in the film are intertwined and this makes this movie unique from the Tamil Movies which were made then.The story is courageous and K.Balachander's story telling has done justice to the remarkable performance of the entire cast.
Read More: Best Kamal Haasan Movies
2. Bairavi (1978)
As mentioned in the intro, "Bairavi" was the first movie to have Rajinikanth essay the solo hero. Mookaiyah (played by Rajinikanth) gets separated from his sister, Bhairavi (played by Geetha). He becomes a loyal servant of a local feudal lord played by Srikanth. The rogue behaviour of Srikanth leads to a personal disaster for Mookaiyah, he gets the biggest shock of his life from his master. Mookaiyah gathers strength and decides to confront his master. His treacherous master carefully traps Mookaiyah as a culprit in a police case. "Bairavi" is a roller coaster of emotions, Mookaiyah is seen helpless and betrayed. The villain character trumps the hero till the end and makes him go through physical and mental tortures throughout. "Bairava" instantly connected with the masses because it told the story of one among them, they related quickly to Mookaiyah and earned Rajinikanth the title of "Superstar".
Read More: Best Jessica Beil Movies
1. Thalapathi (1991)
If you haven't watched "Thalapathi", think twice before concluding Rajinikanth's acting prowess. Mani Ratnam's magnum opus is a delightful treat to all senses, be it Santhosh Sivan's meaningful cinematography or Illayaraja's haunting music, "Thalapathi" can be rightly called as an epic cult movie. Rajinikanth plays Surya, an estranged son who was born out-of-wedlock. He grew up as a rogue and ends up serving Deva (played by Mamooty). Surya's never ending struggle for acceptance and continuing frustration of being thrown away by his mother is carefully translated by Rajinikanth through his impeccable performance. Sun becomes a central character in Surya's life, he looks at it and silently mourns the departure of his love interest. Mani Ratnam exploits all verticals of human relationships to place Karnan in the contemporary world. The background score by Ilayaraja stays true to the character's emotions and doesn't fade away that easily from the viewer's mind.

Read More: Salman Khan Movies