It won't be an understatement to call Abigail Kathleen Breslin the child prodigy of the cinematic world. The acclaimed actress has been no lesser than a miraculous find, thanks to M. Night Shyamalan and his movie 'Signs' which kickstarted her career. The number of child actors who have successfully made it to the mainstream could be counted on fingertips. Abigail Breslin is not only one of them, she is quite a bit ahead in terms of the number of the commercial successes and the awards and accolades that she's garnered.
The Academy Awards Nominated actress is best known for her high-spirited, convivial, cuteness-overloaded and yet intense roles in her movies, Having worked across multiple genres and sub-genres and lending her voice to many animated movies as well, Abigail's career so far has been par excellence. Moreover, even her fleeting appearances in movies like 'The Princess Diaries 2: Royal Engagement', 'Rango' etc. have been noticed and widely appreciated. To me, she is and always been a rising star and as her movies have been evident, she's the "sunshine" that's yet to reach its prime. Here's the list of top Abigail Breslin movies selected from her limited filmography. You can stream some of these best Abigail Breslin movies on Netflix, Hulu, or Amazon Prime.
15. Nim's Island (2008)
Sparing the big names like Jodie Foster and Gerard Butler, the immense commercial success or the popular children's story on which the movie is based out, 'Nim's Island' also featured Abigail Breslin which primarily led to its Box Office success in my opinion. The movie revolves around Nim (Abigail Breslin) who lives on a remote island and who's communicating with Alex Rover, an explorer. The fact that Alex Rover is an agoraphobic indoorsy writer Alexandra Rover comes as a surprise to Nim, who's looking for her father and fighting some uncouth pirates invading her island at the same time. This one's an astounding, adventurous roller-coaster ride.
14. The Ultimate Gift (2006)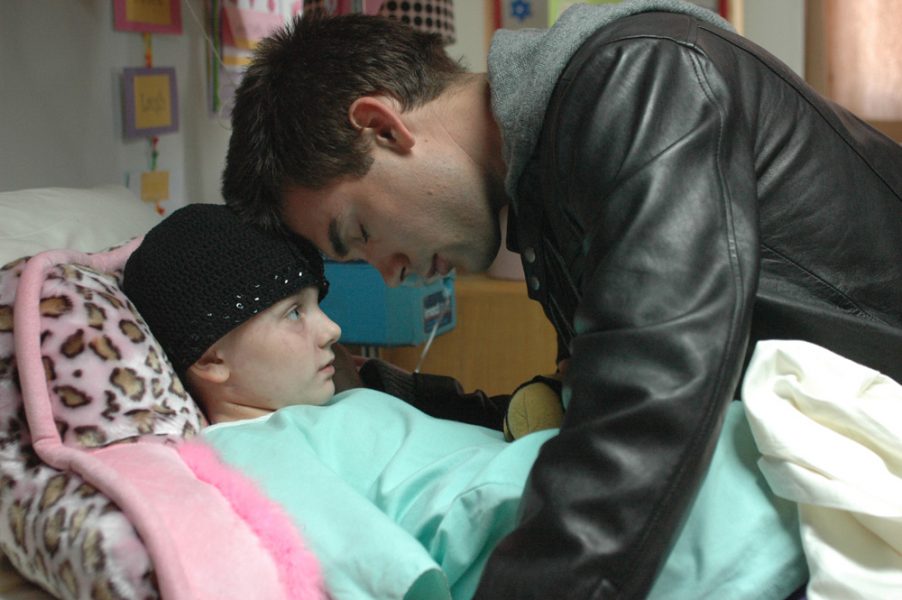 Inspired by a novel, 'The Ultimate Gift' follows the story of a young incumbent billionaire Jason, who has inherited multi-billion dollar wealth after his deceased grandfather. The so-called inheritance comes with some clauses, including completion of twelve tasks within a year. He befriends Emily (Abigail Breslin), who is candid and jovial but later dies of leukemia. After completing his quest for twelve assignments, Jason helps to build a hospital in Emily's memory. Though a critical and commercial disappointment, the plot and the performances are absolute winners.
13. No Reservations (2007)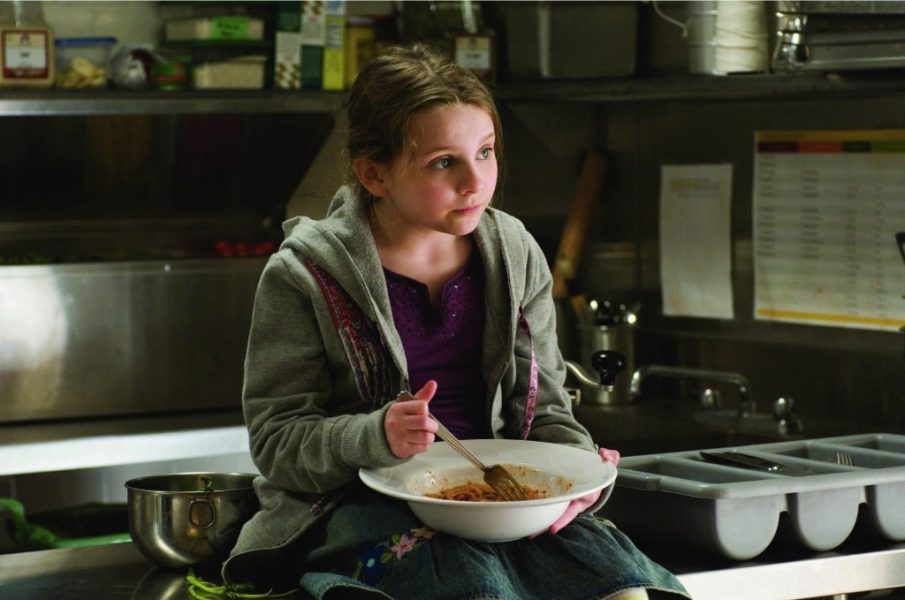 This rom-com features the trio of Aaron Echart (as Nick), Catherine Zeta-Jones (as Kate), and Abigail Breslin (as Zoe) in one of those food and romance stories out there. In what could be called an unusual attraction for food and the liking towards each other, 'No Reservations' talks about the complexity of relationships between Kate, her niece Zoe and the new sous chef at Kate's kitchen Nick, who Kate is falling for. Still, I'd vote for food over love for this one.
12. Kit Kittredge: An American Girl (2008)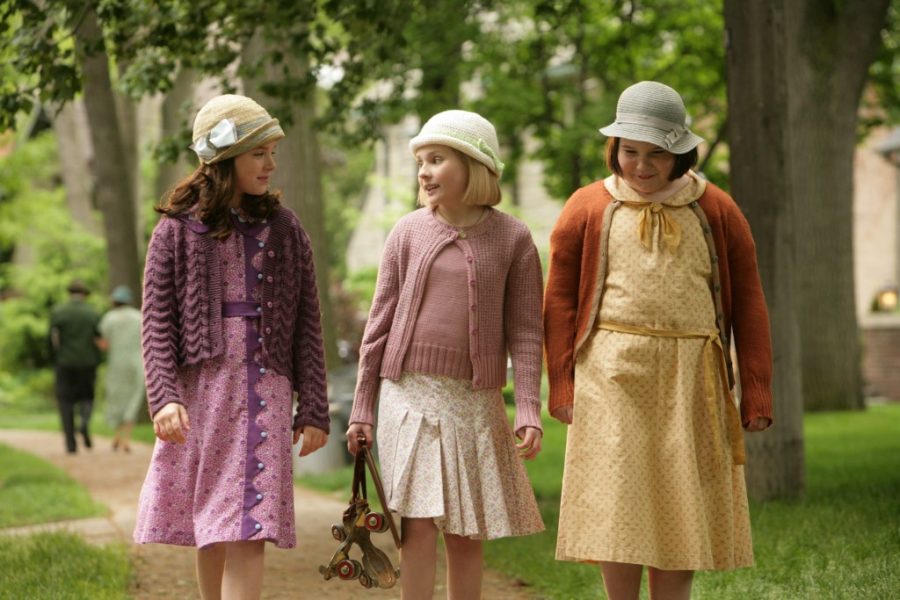 Um, well, this one has a predictable yet a very inspiring story of a teenage girl, based out in 1930's America. Breslin plays the role of a young, wannabe inquisitive reporter Kit, who, with some help, successfully foils attempts of robberies and muggings by some local hobo groups. Subsequently, she becomes a published reporter in the local newspaper along with being a revered little wonder. The liveliness and spontaneity of Kit and the actor who plays her are mesmerizing.
11. Ender's Game (2013)
Ender (Asa Butterfield) is a prodigal combatant adept in deep space confrontations, who is duly noticed by commanders of the International fleet and other members – Col. Graff (Harrison Ford), Major Gwen (Viola Davis), Rackham (Ben Kingsley), etc. Ender has to prove his mettle of what he's purported to be and the conclusion kind of approves of it. Ender's internal and external struggles receive constant and unwavering support from his elder sister Valentine (Abigail Breslin). A sci-fi thriller with some big names in the cast, 'Ender's Game' is a successful and well-executed film, with some captivating visuals.
Read More: Best Movies of Emma Stone
10. The Call (2013)
A movie carried upon their shoulders by Halle Berry (as a 911 Operator Jordan) and Abigail Breslin (as Casey, the girl who's kidnapped), 'The Call' is the story following kidnappings and brutalities committed by a serial killer. As Casey gets kidnapped and shoved into the trunk of a car, she gives subtle hints to Jordan and other officers involved about her location(s), thus leading to her kidnapper's whereabouts. With its own edge-of-the-seat moments and Breslin's and Berry's pathbreaking performances, 'The Call' is worth receiving.
9. Janie Jones (2010)
By playing her first biographical titular role as Janie Jones, Abigail Breslin has added yet another feather of versatility on her cap. 'Janie Jones' is primarily a tale of a relationship between an alcoholic father-musician Ethan and his 13-year-old daughter who comes across him as a shock after the latter is abandoned by her mother. The story follows with Janie and Ethan adjusting to each other's ways and finding their common passion that is music. A musical drama on the outset, the songs are heart-melting and have been beautifully performed.
8. Keane (2004)
More on the lines of 'Janie Jones', albeit in a more crude way, 'Keane' follows the story of an insane, lewd man William Keane (Damian Lewis) whose daughter Sophia had been abducted a few months ago from a bus terminal. He meets with another lady called Lynn and her daughter Kira (Abigail Breslin) who reminds him of Sophia. Eventually, Keane and Kira form an emotional bond which can't be severed, if not for his insanity. Ground-breaking, confusing and invoking a Memento-like demeanor and with a mistaken-identity like depiction, 'Keane' is one of the brainiest movies that Breslin has featured in. And hats off to Damian Lewis for his absorbing performance.
7. Rango (2011)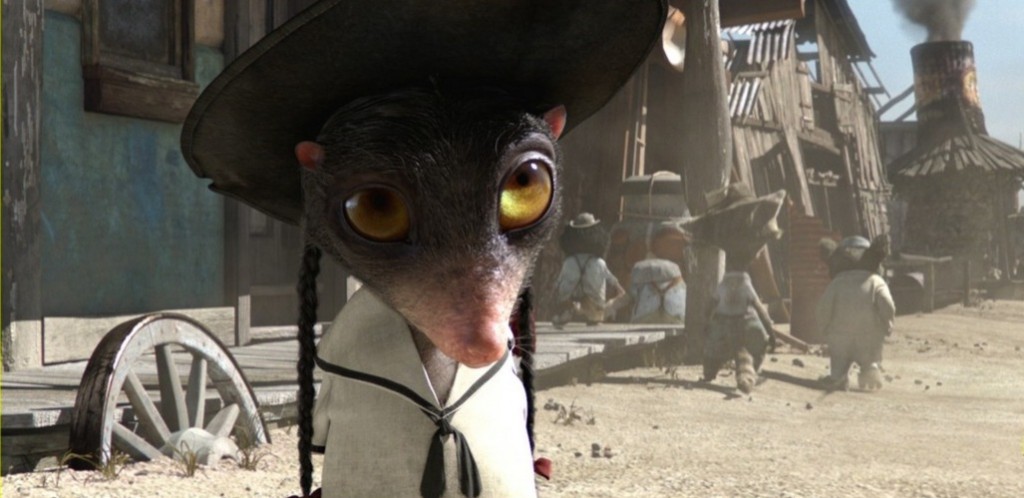 While 'Rango' could've been mostly a one-man show featuring Johhny Depp's beguiling voice, Abigail Breslin's presence as Priscilla, the mouse, surely can't be ignored. The quests of the zealous chameleon in the town of Dirt, accompanied with the fears of the inhabitants and their undying thirst for water is worthy of the spectacle. Arguably the best-animated film Breslin has lent her voice to, so far.
6. Definitely, Maybe (2008)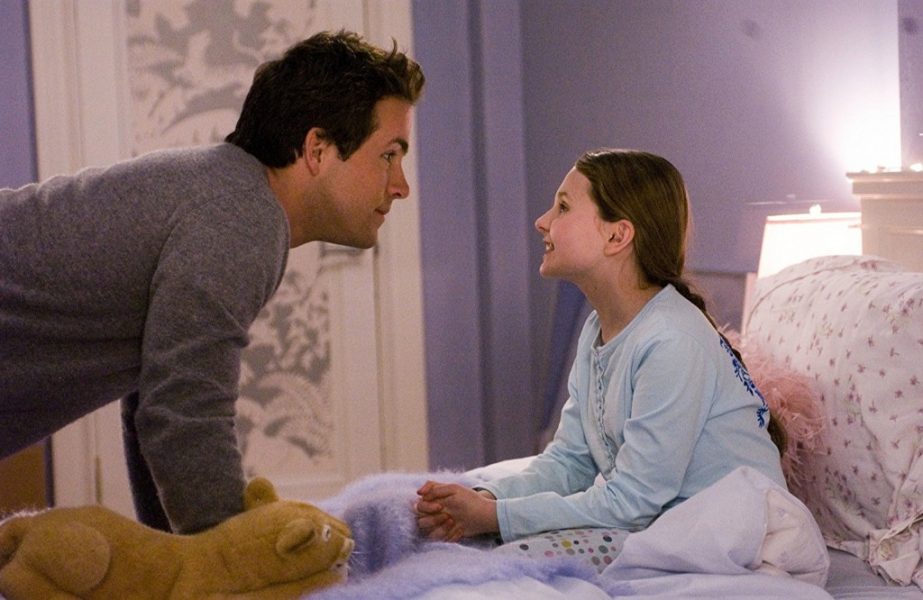 In this Ryan Reynolds' rom-com retold in a 'How I met your mother?' style, 'Definitely, Maybe' is perhaps more widely known for its cast than anything else. Bringing together the likes of Abigail Breslin, Isla Fisher, Elizabeth Banks, Rachel Weisz etc., 'Definitely, Maybe' revolves around Will Hayes, a potential divorcee, who recounts his meeting with his exes to Maya (Abigail Breslin), who keeps guessing as to who could be her mother out of them all. Reminiscent of the critically acclaimed television sitcom, 'Definitely, Maybe' is a breath of fresh air with a naive, young Maya listening on to the tale of love and hate.
Read More: Best Movies of Emma Watson
5. Signs (2002)
Breslin's first break into the commercial cinema, 'Signs' features Abigail Breslin as Bo Hess, the youngest child of Graham Hess, a former priest. 'Signs' follows the story of alien invasion, in an albeit lesser invasive manner. As Graham notices mysterious crop circles in his field, there are numerous reports of inexplicable sightings of mysterious creatures in the vicinity. After capturing one of the aliens, the Hess family comes to know about one of their weaknesses – water. Bo's innocence and her endearing adorability is unmissable.
4. August: Osage County (2013)
With an ensemble cast, a truckload of awards, nominations, and accolades and some pathbreaking performances, 'August: Osage County' is the overwhelming re-definition of a family drama, encompassed with social enigmas and perils. Abigail Breslin plays the vulnerable yet outgoing 14-year-old Jean, the daughter of Bill (Ewan McGregor) and Barbara (Julia Roberts) and the granddaughter of Violet (Meryl Streep). Though the breathtaking performances of Julia Roberts and Meryl Streep may have overshadowed all the other actors in the movie, Breslin's screen-sharing with such bigwigs is a feat in itself and another major accomplishment I'd say.
3. Zombieland (2009)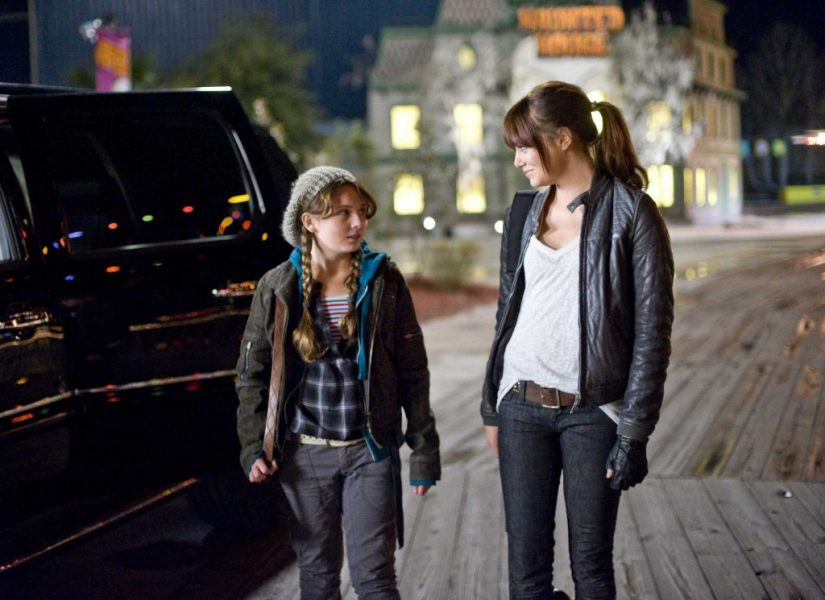 And now to one of the top-grossing zombie movies of all time, 'Zombieland' features Breslin as Little Rock, the younger sister of Wichita (Emma Stone). Funny to its core and a rejuvenating experience for the fans of the sub-genre, 'Zombieland' revolves around four survivors – Columbus, Tallahassee, Wichita and Little Rock, who have their own individual intents before kissing goodbye to the world. From looking forward to Twinkies, amusement parks, with its own post-apocalyptic moments, pun, dark comedic depictions and zombies, 'Zombieland' could've been arguably the best entertainer of the year 2009.
2. My Sister's Keeper (2009)
In this tear-jerking terminal illness drama, Breslin plays Anna, the "keeper" of her leukemic sister Kate. The fact that Anna's genetic makeup is similar to her elder sister Kate leads to Anna lending her organs, bone marrow, blood and tissues to Kate, thus adversely affecting Anna's health as well. Post Kate's renal failure, Anna comes to the conclusion that she doesn't want to be an involuntary donor anymore and seeks the legal route to reclaim the rights to her own body. Anna's ordeal and the later revelation that Anna's been merely following Kate's instructions, for the latter doesn't want to live anymore, forms the core of the movie.
1. Little Miss Sunshine (2006)
And now to the signature movie of Abigail Breslin, the one which landed her an Academy Awards Nomination for Best Supporting Actress, 'Little Miss Sunshine' follows the Hoover family and their youngest member Olive Hoover, who's been qualified for a beauty pageant named "Little Miss Sunshine" in California. Owing to their financial troubles and their interpersonal conflicts, the family commences on a road-trip to California on a Volkswagen Type 2 Microbus from New Mexico. The journey becomes rather disastrous, with difficult family moments, the death of Olive's grandfather Edwin and contempt of many of the family members among each other. 'Little Miss Sunshine' is truly the reckoning of a chubby, bespectacled young girl after she realizes she must be herself, and nobody else, as taught by her grandpa Edwin.
Read More: Best Movies of Dakota Fanning