Irrfan Khan – a NSD alumnus – was first spotted on the celluloid as a letter writer in Mira Nair's 'Salaam Bombay' in 1988. Although he had a pretty significant part, his role was edited out to keep the film crisp. The world came crashing down on him and he reconsidered his bearing. He decided to stay and did countless gigs on television – 'Bharat Ek Khoj', 'Chandrakanta', 'Kirdaar', 'Star Bestsellers' are just few of them. With his small screen outings, he honed his craft and grew from strength to strength.
A man with deep set eyes, thickest lower lids known to mankind and simmering intensity was biding his time patiently. And then; it happened in a way no one could have ever imagined. Today, Irrfan is one of the best actors with an amazing filmography. Let's take a look at the list of top Irrfan Khan movies. You can also watch some of these Irrfan Khan movies on Netflix or Amazon Prime.
13. Qissa: The Tale of a Lonely Ghost (2014)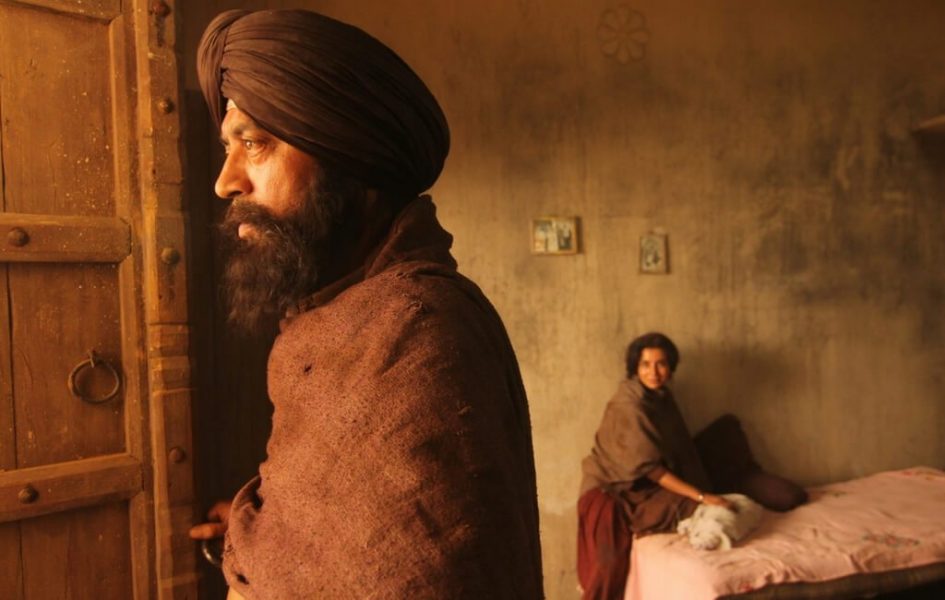 The film is set during the times of partition and Irrfan plays Umber Singh, a father with a male-child-obsession. When the family gets blessed with yet another girl, his obsession clouds his sanity and he assumes with his mind, body and soul that finally, he has a son who will continue his lineage. Irrfan makes Umber Singh believably stern, insane, unpredictably mad, brutal and doting at the same time. You abhor him for his neglect towards everyone else but you feel sorrow and helplessness when his pretense becomes his all-consuming reality.
12. The Warrior (2001)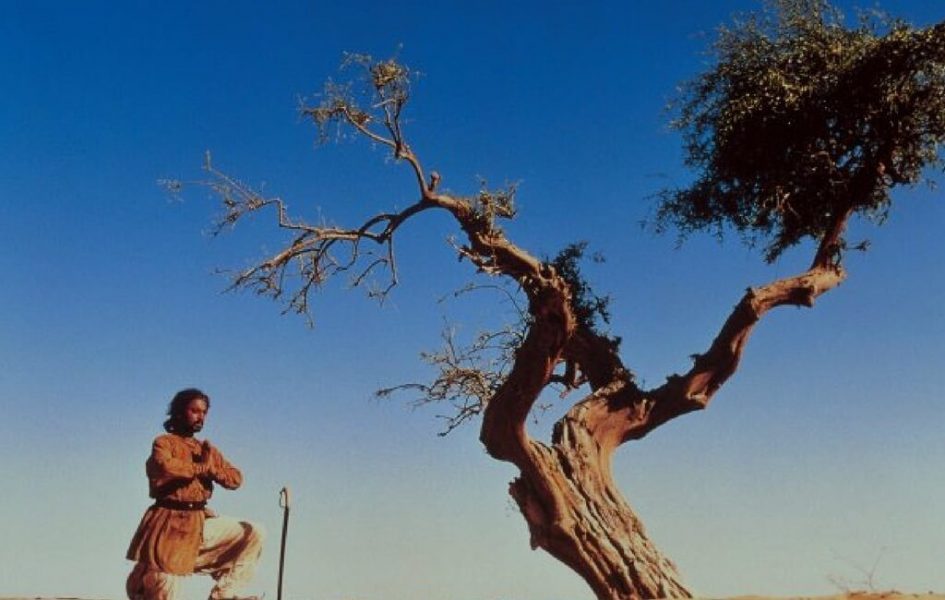 This film put Irrfan on the map for the first time. It was helmed by Asif Kapadia – a British filmmaker who later went on to win numerous awards (including an Academy award) for his documentaries 'Amy' and 'Senna'. It is about a warrior, Lafcadia, who begins to question the purposeless killings of innocent people which he has carried out for a living and decides to abandon the path of violence. But, his grim past catches up with him sooner than he thought. Irrfan speaks bare minimum lines and for most of the part lets his silence convey the storm within. It is quite surprising that such a fine movie is yet to be discovered by the masses.
11. Life in a Metro (2007)
The film was a blatant composition of classics – 'The Apartment' and 'Brief Encounter', but, I fondly remember it for Monty (Irrfan) and Shruti (Konkona Sen). This particular story and its two characters in a set of numerous parallel stories stayed with me. Irrfan plays a 35 year old man (38 in reality) seeking a bride through matrimonial sites and familial connections. Konkona happens to be one of the many girls he meets in the process. And rest is as funny as it gets. All the conversations between these two evoke genuine laughter.
10. Life of Pi (2012)
The best word that describes Irrfan Khan's performance in 'Life of Pi' is "sublime". Few actors in the world, let alone India, are as effortless as Khan, and that effortlessness shows clearly in the film, especially, when he had only a few scenes to make a mark. He makes most of the 10-15 minutes that he has in the film so much so that there was a serious talk of him getting nominated for Best Supporting Actor Oscar. It didn't materialize, though. One day, it will, if he keeps giving such great performances.
9. Yeh Saali Zindagi (2011)
This is an impeccable film in caper genre. Sudhir Mishra – one of the finest directors – chose Irrfan to play Arun, an astute Chartered Accountant and a hopeless romantic rendered helpless due to matters of heart. He invites unnecessary trouble due to his association with Priti (Chitrangada Singh). Nonetheless, he continues his struggle out of the murky pit in the hope of reciprocation. This yarn has many threads and each one has been knit deftly with the other. In an assemblage of fine actors, Irrfan delivers a sucker punch with his acting chops as well as his narration. His conversations with Saurabh Shukla (another stalwart) are one of the highlights of this film. Its ironical that Irrfan's name always conjures up an image of a serious character artiste while in reality, he has breathed life to enviable comic performances as well – Yeh Saali Zindagi being a case in point.
8. Piku (2015)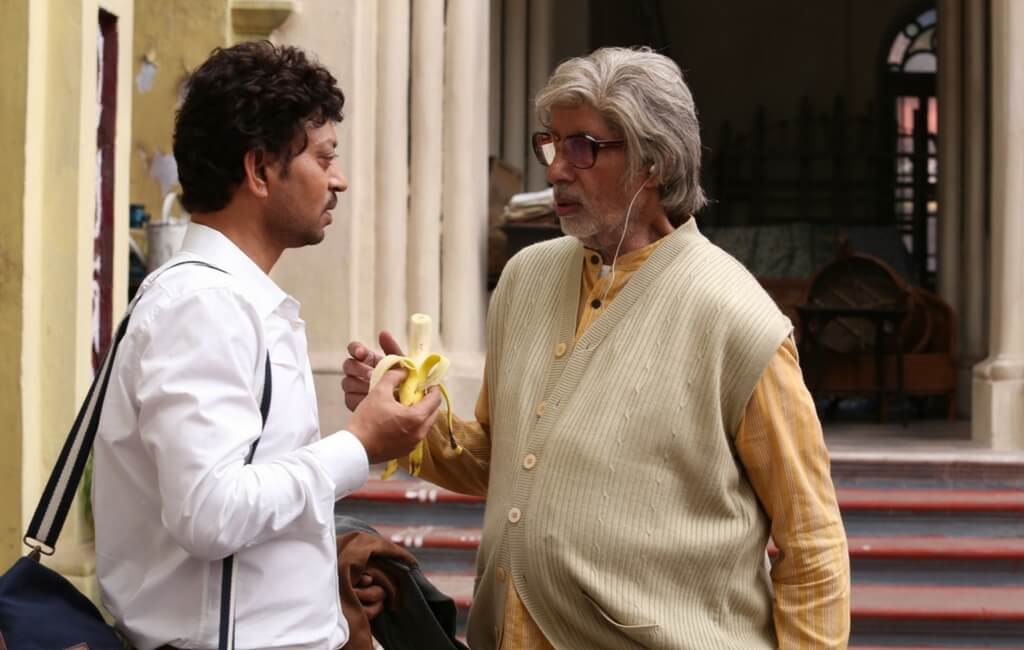 Piku emerged as a darling of critics and audiences alike and deservedly so. Shoojit Sircar's slice-of-life film brought together three of the most talented artistes working in Indian cinema. Amitabh Bachchan plays Bhaskor Bannerjee – a Bengali father fraught with constipation-induced anxiety – and Deepika plays Piku – a freethinking, dutiful daughter who believes in "sex-is-a-need" theory. Irrfan's Rana likes Piku and his infatuation lands him in a road trip with this eccentric father-daughter duo. It is often said that the most difficult characters to play are the normal ones, those characters which are devoid of any peculiar behaviour, accent and mannerism. Rana was one such character. It lacked the idiosyncracies of a Bhaskor or a Piku. And yet Irrfan stood tall as Rana and gave his audience another memorable performance.
Related: Best Amitabh Bachchan Movies
7. Talvar (2015)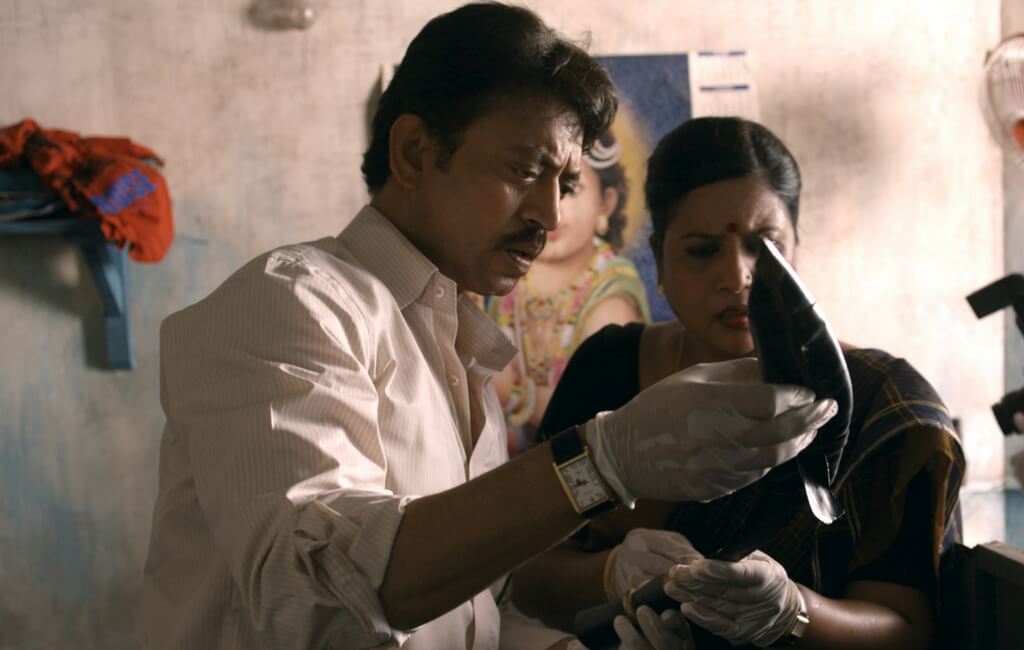 Irrfan played Ashwin Kumar, a character based on Arun Kumar who became in-charge of the case when it was handed over to the CBI. Ashwin takes it up while undergoing a personal turmoil, investigates it right from scratch and gets consumed in the process. Irrfan not only perfectly displayed the frustration and helplessness an officer experiences when he uncovers absurd incompetency and inappropriate procedure, he also made it increasingly tangible for his audience. He keeps us at the edge of our seats and soon enough we join him in the investigation, examining suspects, decrypting the motive, drawing and weighing conclusions. He made us share his disgust for the corrupt, his failure to exact justice for the accused parents and subsequent despair.
6. Haider (2014)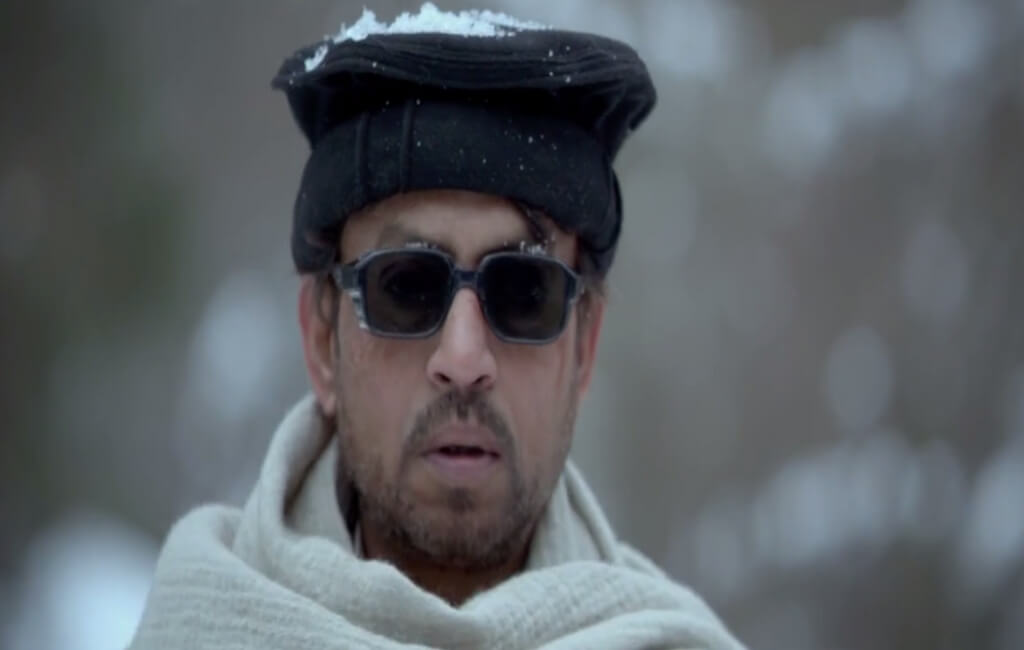 As soon as Khurram wins the election, an eerie hum by the chorus accompanies muezzin's azan and we witness the first view of Kashmir valley and Aishmuqam Dargah getting draped in snow. With this scene, Vishal Bhardwaj announces the season transition and lulls the audience; only to shake them violently the very next moment with a sudden, jolting background score which reaches a crescendo. And enters – Roohdaar. Irrfan admitted in an interview that one become an actor so that one day he gets to grace a scene like this. Irrfan had a special appearance in Haider and he made each and every second of it – well, special.
5. The Lunchbox (2013)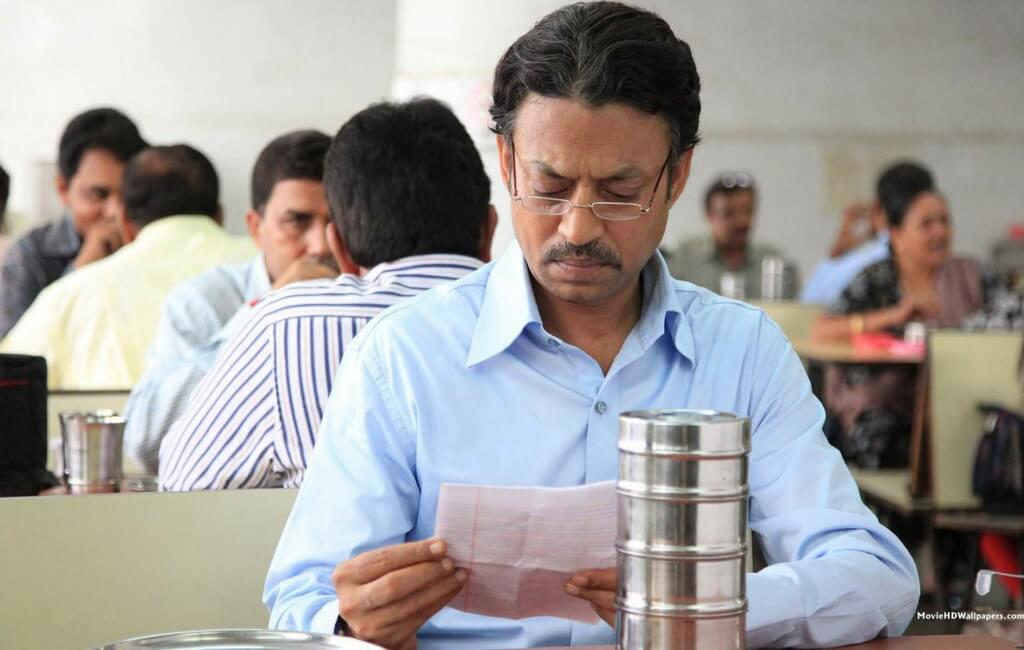 You don't have much at your disposal when for larger part of your screen time you are supposed to sit on a chair in a government office and marvel at your lunchbox, do you? Irrfan proved that you do. He played Saajan Fernandez, a middle-aged, loyal and efficient government official who falls in love over a series of delicious lunchboxes and accompanying letters. He savours the dishes like a gourmet but never forgets to let the audience in on the aroma. Gradually, he creates an equation with us and before long we become pro at correctly guessing the contents of the letters as well as the lunchbox just by looking at his face. Stellar performance!
4. The Namesake (2006)
Irrfan played Ashoke Ganguli who hails from West Bengal, joins MIT as a graduate student and later becomes a professor. It was a multilayered role with a different set of characteristics, sensibilities and leitmotifs. Irrfan submerged himself into the world of Ashoke and made it his own. He painted Ashoke's mannerisms, relationships, fears and motivations with a touch of an accomplished artiste. He, along with Tabu, created a credible Bengali couple (sans theatrics) who migrate to US for better opportunities and struggle to fit in as well as remain attached to their roots. And, when Ashoke dies, the emptiness hits you like a bolt of lightning and you realise the stark reality of existence and how easily it will be wiped off leaving behind a void.
3. Paan Singh Tomar (2012)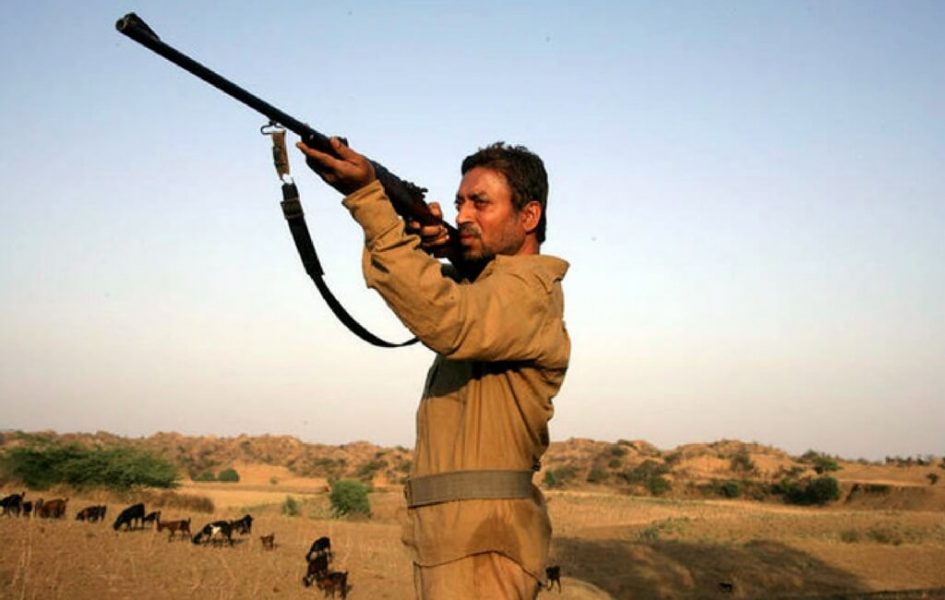 Pick Irrfan and throw him into any milieu in any part of India and you will be surprised with the degree to which he appears deep rooted in it. 'Paan Singh Tomar' is an example of such striking ability. This film, made on a meagre budget, remained under production for quite a long time and one thought that it will eventually be shelved. Even after getting rave reviews at festivals in 2010, it took 2 more years to release 'Paan Singh Tomar' in Indian theatres. And when it released, Irrfan's performance left everybody stunned. He played the eponymous role of an award winning steeplechase runner who resorts to arms to exact revenge from the corrupt system and its structures. It was a highly unconventional choice for Irrfan and there was a fair degree of skepticism regarding him pulling it off. But he did and did it with Irrfanesque swag. He went through a phased physical transformation, trained hard to fit the structure of an athlete and dissolved himself into the rural mould. He was not some actor playing a character from hinterland, he became Paan Singh in entirety. Not even a single note was off in his rendition.
2. Haasil (2003)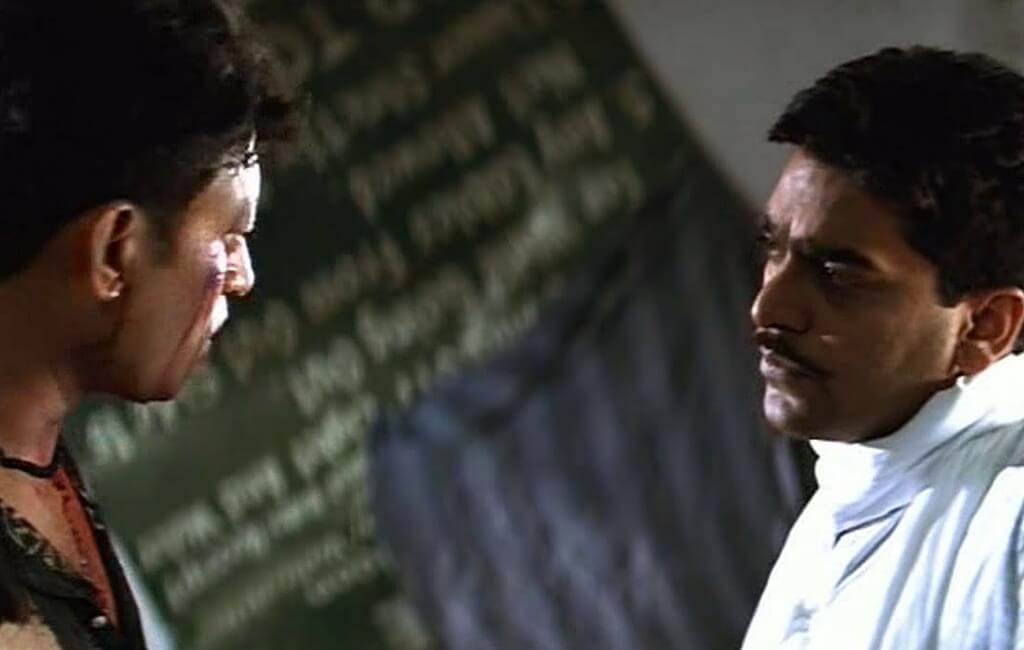 Irrfan – fed up of the kind of unimaginative roles coming his way – had all but decided to pack his belongings and head back. And then Tigmanshu offered him the role of Ranvijay Singh. In hindsight, I can't think of any other actor who would have played Ranvijay better than Irrfan. Ranvijay's character arc was delightfully mysterious. A student leader – worried about the dwindling support to his party – empathises with a hot-headed yet innocent college boy Aniruddh and becomes his trusted confidante only to savagely betray him later in order to forcefully marry his girlfriend – Niharika. Ranvijay possessed chameleon like shades. His transformation from a friend, philosopher and guide to a murderer, abductor and an unpredictable ticking time bomb is wildly exciting. You find yourself stupefied when Ranvijay reveals his cards eventually. Irrfan grabbed this chance at his disposal and erupted on the screen with brute force.
Related: Greatest Indian Directors of All Time
1. Maqbool (2004)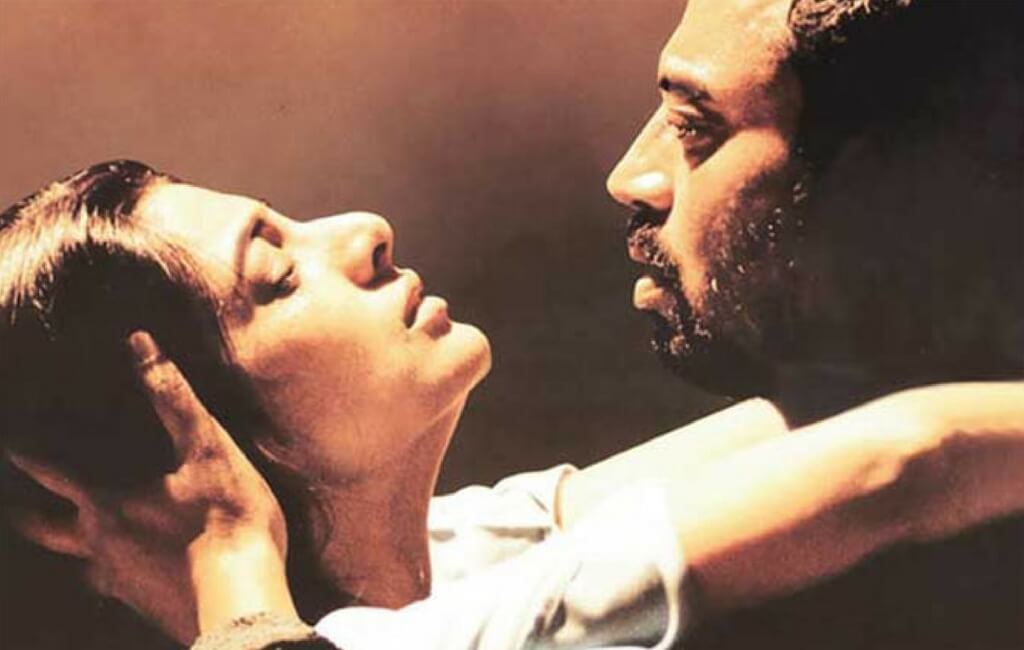 Vishal Bhardwaj took a leaf out of Gulzar's and Akira Kurosawa's books and decided to adapt Shakespeare's play with an Indian setting. Manoj Bajpai admitted in an interview that he approached Bhardwaj countless times to cast him in the titular role. He would have been a safer choice for Bhardwaj as Bajpai had already proven his craft with 'Satya', 'Shool' and 'Aks'. But, Bhardwaj stuck to his guns and went ahead & made Maqbool with Irrfan in the lead. The cast of Maqbool was embellished with heavily decorated actors (Pankaj Kapur, Naseeruddin Shah, Om Puri). To play the lead in front of such stalwarts is by no standards a mean feat. The character of Miyan Maqbool was a stony-hearted, fiercely loyal chieftain who gets swayed by Abbaji's escort and in search for a better tomorrow; finds himself knocking on the doorway to hell. Irrfan played Maqbool with his characteristic blazing intensity and boorish charm and completely owned the critics at various film festivals all over. His performance retained its flair throughout and not for once got shrouded under the halo of other seasoned actors. And with Maqbool, came all the praises, accolades, appreciation and awards which had eluded Irrfan for so long.