Indian cinema has seen many great directors from different regions and from different backgrounds. But when one thinks of Indian cinema, it is the Hindi cinema ("Bollywood") that first comes to mind. So, when preparing this list, we were cognizant of the fact that Indian cinema is so much more than just Bollywood. Only nine out of the twenty in the below list can be classified as purely Hindi film directors; others are regional language directors (some of them may have made Hindi films, but they don't necessarily belong to the Hindi film industry).
Another important point to note here is that all twenty names are men. And even though we considered respected names like Deepa Mehta and Meera Nair for the list, unfortunately, they couldn't make it to the top 20. It does bother us to not see any women representation in the list, but that's more because of the fact that the Indian film industry hasn't been as kind to female directors as it has been to male directors. Hopefully, we will see this trend change in the near future. With that said, here's the list of the greatest and best Indian directors — that we arrived upon after vetting more than 200 well-known names. Enjoy the diversity! The list includes Hindi directors, Telugu directors, Tamil directors, Malayalam directors, and Bengali directors.
20. Rituporno Ghosh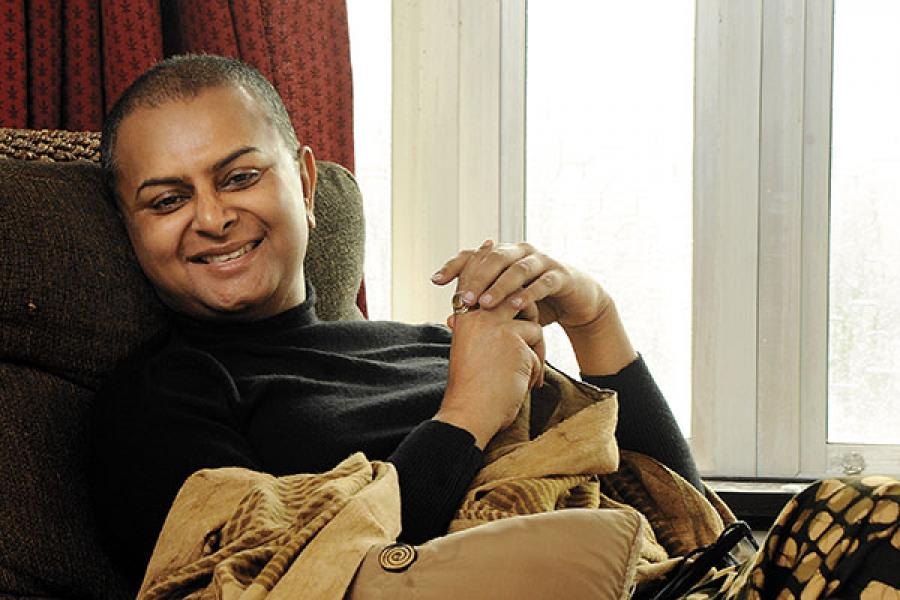 Probably the most underrated filmmaker in this list, Rituporno Ghosh is arguably one of the greatest Bengali filmmakers ever, and that is no mean feat considering the contribution of Bengal to Indian cinema in general. Ghosh's films, whether it is the emotionally wrangled 'Raincoat' or the Miss Marple (the famed fictitious character created by Agatha Christie) inspired 'Shubho Mahurat,' have always managed to end up being a subtle examination of complex human relationships.
A self-proclaimed Satyajit Ray fan, Ghosh's films do have Ray's trademark simplicity and realism, but what makes him stand apart is the grace with which he tackles complex emotional entanglements. His penchant for long dialogues between the characters could be compared to modern film luminaries like Abbas Kiarostami and Richard Linklater. But unlike them, his films are largely set indoors, in dim, natural lighting, which plays right into the narrative. Ghosh's cinema will pull your heartstrings, as you are left wondering about the subtle intricacies of life. Undoubtedly a genius, his untimely demise in 2013 left a huge void in Indian cinema, but Ghosh will continue to live in our hearts through his timeless works of art.
Notable Films: 'Raincoat,' 'Shubho Mahurat'
19. Anurag Kashyap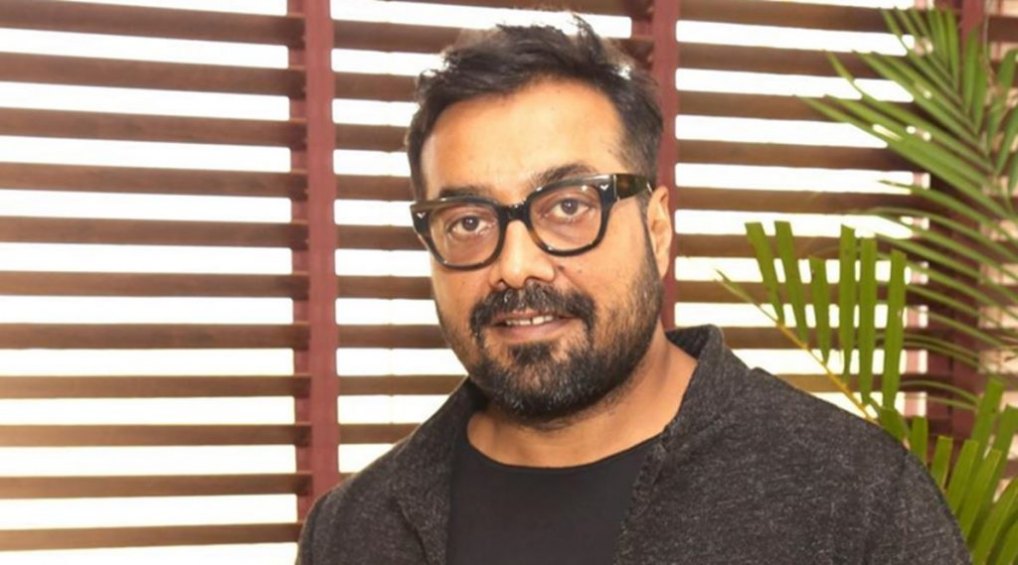 The enfant terrible of Indian cinema, Anurag Kashyap, has been the catalyst that proved instrumental in ushering in a new generation of bold and unflinchingly honest filmmakers. Right from his first feature 'Black Friday' (his actual debut as a director was in 'Paanch,' which is still unreleased), Kashyap has brought forth an uncanny freshness to Bollywood. He has an eye for the dark underbelly of the society we live in, often portraying weird characters deeply entrenched in reality. Each of his films deals with complex ideas while leaving behind a commentary on the contemporary world. But it was his 'Gangs of Wasseypur' that finally catapulted him into being one the most influential contemporary directors. Sure, some of his films are unconventional, like his box office disaster 'No Smoking'; but no filmmaker has experimented with his craft with the audacity that Kashyap has, and that makes him the only contemporary director to make this list.
Notable Films: 'Gangs of Wasseypur,' 'Black Friday'
18. Shekhar Kapur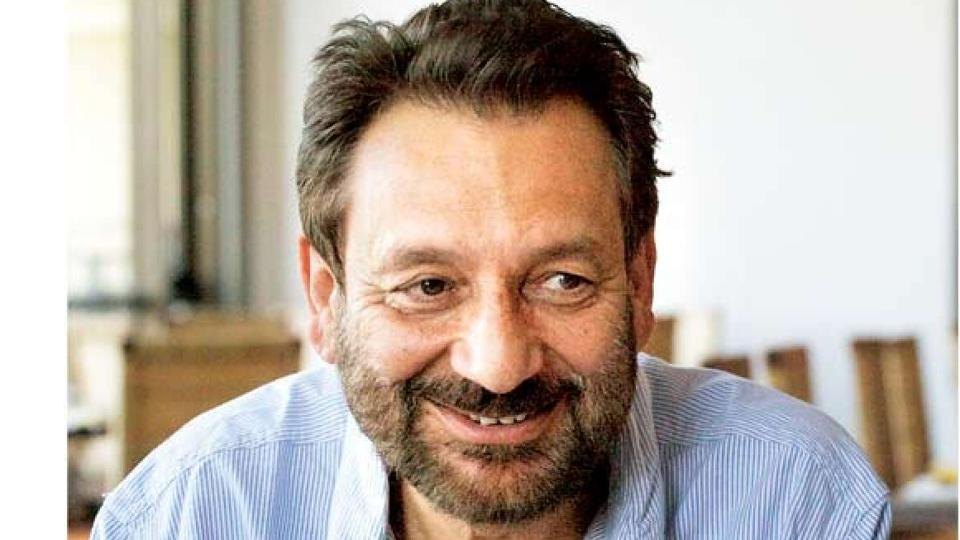 When Shekhar Kapur made his directorial debut in 1983 with 'Masoom,' he admittedly knew nothing about filmmaking; he didn't how to hold a camera, how to adjust lighting or how to get his actors to do what he wanted. What he did know was that he had a story that deserved to be told, and he set out to do exactly that. And the rest, as they say, is history. 'Masoom' would go on to become one of the finest Hindi films of the 80s; a timeless classic exploring the nitty-gritty of relationships unlike any Indian movie had till then. And, perhaps more importantly, a new cinematic giant was born, who would go on to give India its first superhero with the blockbuster 'Mr. India', and then go on to make one of the most controversial films in Indian history with 'Bandit Queen.' A gut-wrenching biopic of the infamous Bundelkhand bandit Phoolan Devi, the movie displayed Kapur's command over his medium, with his raw power leaving behind a cinematic experience you might never forget.
Yes, Kapur hasn't done an Indian film in ages after migrating to Hollywood, but his magnum-opus 'Paani' has been in the works for quite a few years, and we hope he returns to doing what he does best – storytelling.
Notable Films: 'Bandit Queen', 'Masoom'
17. Vijay Anand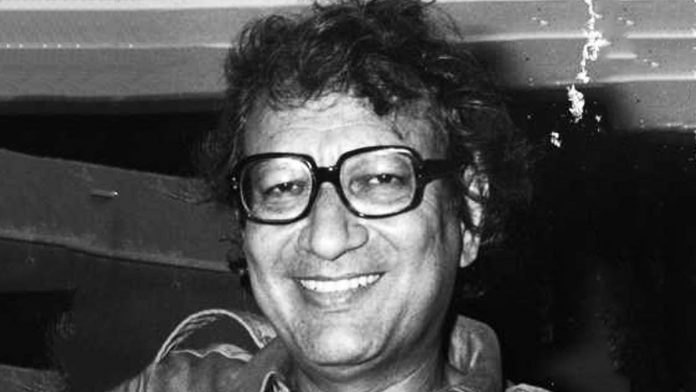 Vijay Anand made one of the greatest films in Indian cinema's history: 'Guide.' Making one masterpiece alone shouldn't grant him a place in this list. And it didn't. What he did was the fact that he took Indian cinema forward by taking Indian audiences to a place where they weren't comfortable going. 'Guide' was a film way ahead of its time. No film till then had been so boldly progressive in depicting women. It could very well have been the first truly feministic film made in Indian cinema's history ('Mother India' celebrated motherhood but wasn't necessarily progressive). Even after 'Guide,' Anand ventured into making noir-style thrillers like 'Jewel Thief,' 'Teesri Manzil,' and 'Johny Mera Naam.' Again, the types of films Indian audiences were not used to seeing. Indian cinema has seen many great directors, but very few of them had (or have) the courage to take the giant leaps of faith that Vijay Anand had.
Notable Films: 'Guide,' 'Jewel Thief'
16. Basu Chatterjee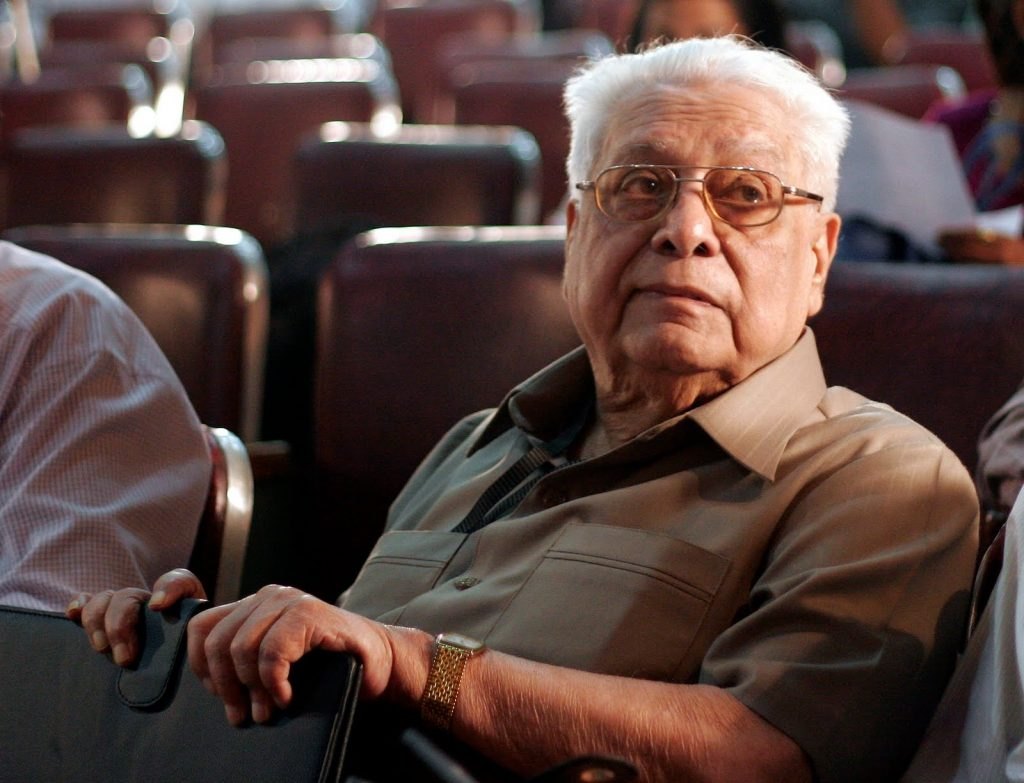 He started his career as an illustrator and cartoonist but later went on to become one of India's most prolific directors. Belonging to Hrishikesh Mukherjee's school of uncomplicated-but-effective cinema, Chatterjee believed in keeping things simple and real. He may not have made one singular film that would later define his legacy like several others in this list, but his body of work speaks for itself. And the best aspect of his films are that with time they get better and better. Therefore, you'll be hard-pressed to find a big blockbuster on his resume, but you could easily find several cult classics — like 'Chitchor,' 'Ek Ruka Hua Faisla,' 'Man Pasand,' Shukeen' 'Khata Meetha,' 'Baaton Baaton Mein,' 'Chameli Ki Shaadi' .. the list is just endless.
Notable Films: 'Chitchor,' 'Chameli Ki Shaadi'
15. Mani Ratnam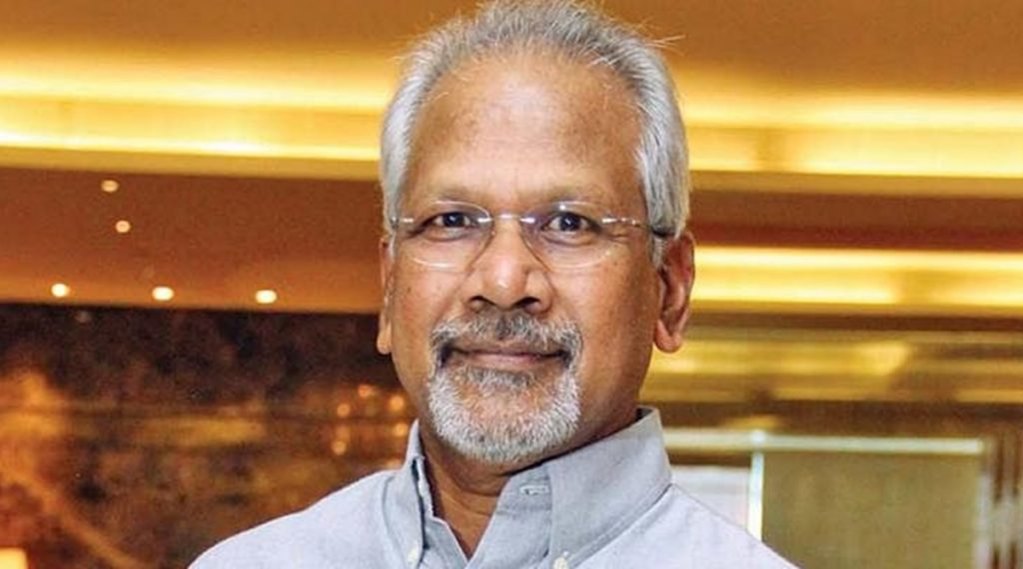 One of the most respected and widely admired filmmakers in recent history, Mani Ratnam has carved a niche for himself in the annals of Indian cinema. At a time when Indian commercial cinema was going through a rut, Mani Ratnam gave us a new lease of life, masterfully intertwining socio-political commentary within a commercially viable package without ever compromising his artistic integrity. And while his foray into filmmaking began in 1983, it wasn't until the 1987 cult classic 'Nayakan' that Ratnam reached the zenith of his talents. He followed that up with a masterful portrayal of human relationships amidst turmoil and unrest with his "Political Trilogy," 'Roja,' 'Bombay' and 'Dil Se'; while also giving us the musical genius that is AR Rahman.
A recurring motif that runs through most of Ratnam's films is his fascination with idealism and its erosion over time. Sure, some of his recent work hasn't measured up to his finest films, but nobody can deny Ratnam's contribution to his craft, and that makes him an automatic entrant in this list.
Notable Works: 'Nayakan', 'Iruvar'
14. Shyam Benegal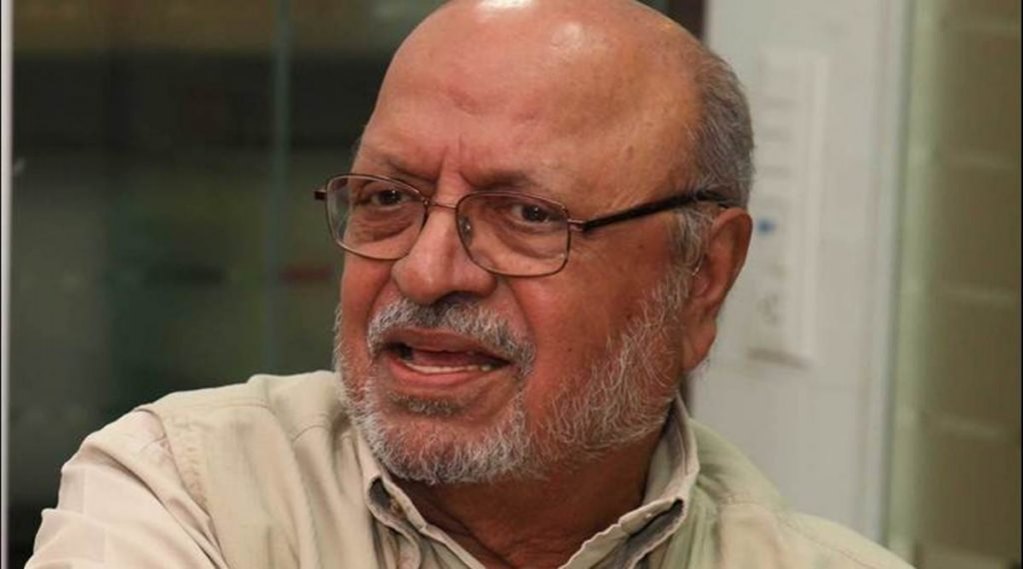 The poster boy of art filmmaking in Hindi cinema, Shyam Benegal inspired a generation with his immaculate exploration of the human condition. Benegal's films are the kind that takes time to grow on you. But once they do, you will realize the complex existential themes beneath the simple premises. Right from his debut with the brilliant 'Ankur' – the simple story of a Dalit couple living in a rapidly changing social milieu – to his underrated masterpiece 'Junoon' – set during the Sepoy mutiny of 1857 – Benegal has always stayed away from the constraints of commercial cinema, always placing his craft above anything else. A running thread common to all of Benegal's varied themes – whether it is rural exploitation, class struggle, and feudalism – is change, and how people respond to it. Shyam Benegal continues to wow cinephiles across India and the globe, and if his last film 'Well Done Abba' (a witty political satire) is any indication, his magic remains unwavered.
Notable Films: 'Junoon,' 'Ankur'
13. Mehboob Khan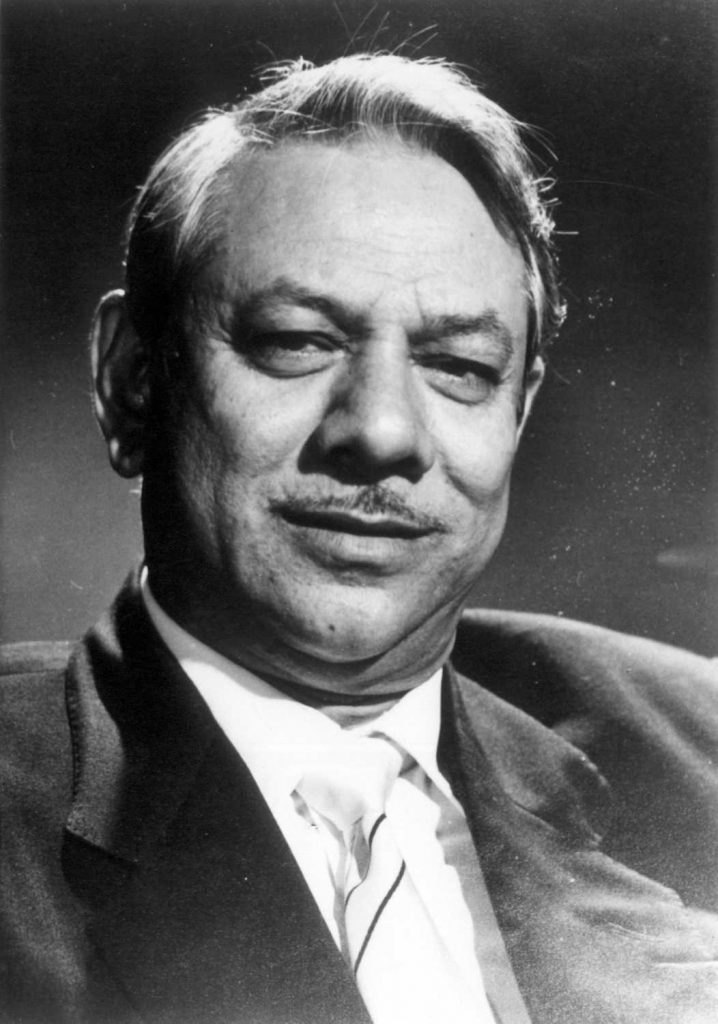 Mehboob Khan directed several great films in his career like 'Amar,' 'Anmol Ghadi,' 'Andaz,' but he will always be remembered for 'Mother India' — a film that's considered by several filmmakers (including several in this list) as the greatest Hindi film ever made. 'Mother India' was arguably the first Indian film to put Indian cinema on the global map. Its list of international recognitions are endless — from getting nominated at the Oscars to being dubbed in several European languages, including Spanish, French, and Russian.
One can clearly see in his films that Khan was a big champion of women's causes — in a time when most of the films made in India were neck-deep in chauvinism, he made films with women in central roles. The oppression of the poor, class warfare, and rural life were other recurring themes in his work. His contribution to Indian cinema doesn't end there. He also helped establish several actors and actresses — like Dilip Kumar, Sunil Dutt and Nargis — who went on to become big stars. Let's also not forget that he set up Mehboob Studio, which to this day is regarded gold standard in film production.
Notable films: 'Mother India,' 'Andaz'
12. K Balachander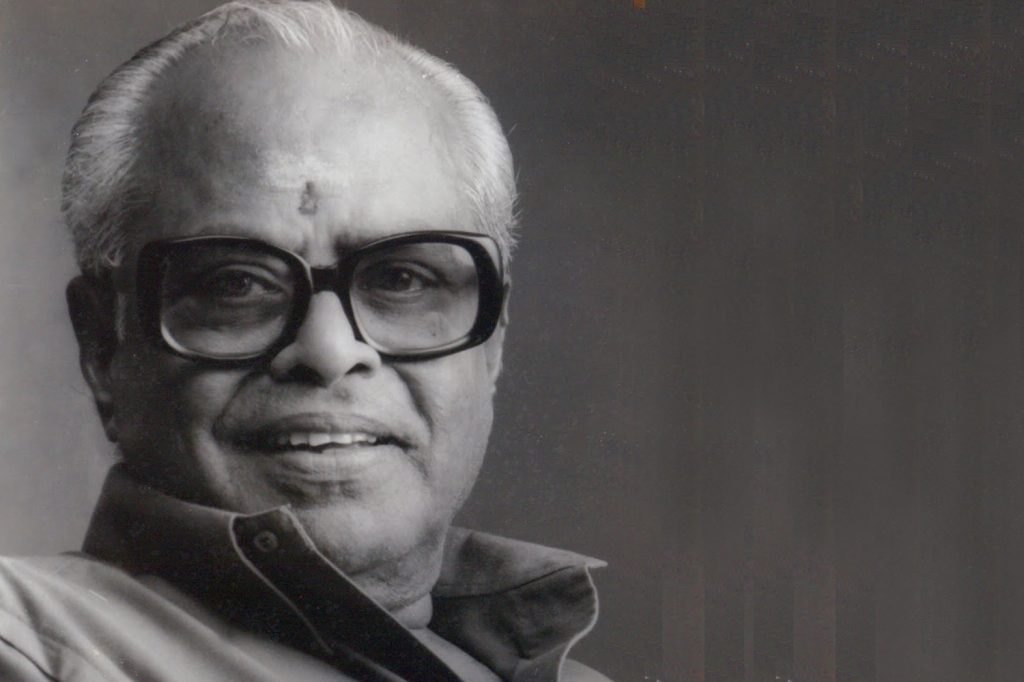 Arguably one of the finest filmmakers in the history of Tamil cinema, K Balachander was instrumental in bringing back strong subject matter to mainstream cinema at a time when cheap action thrillers were ruling the roost. A prolific filmmaker/screenwriter with more than 100 movies across four languages to his name, what made Balachander stand out from the rest was his undivided focus on complex interpersonal relationships and their fickle nature. Whether it is his tragic drama 'Iru Kodugal' or the classic musical 'Rudraveena,' Balachander has always managed to weave complex ideological clashes within human dramas.
Popularly referred to as Iyakunnar Sigaram ("the one who scaled the peak") in Tamil Nadu, Balachander was one of the few Indian filmmakers whose movies were unabashedly feminist. He revolutionized the cinematic perception of women in our country with strong female characters and layered portrayals rather than reducing them to eye-candy. A genius who gave birth to the super-stardom of Kamal Haasan, Rajinikanth, and Chiranjeevi. K Balachander's sad demise in 2014 was mourned across the film world; however, the man's legacy will live on through his cinema.
Notable Films: 'Iru Kodugal', 'Apoorva Ragangal'
11. G Aravindan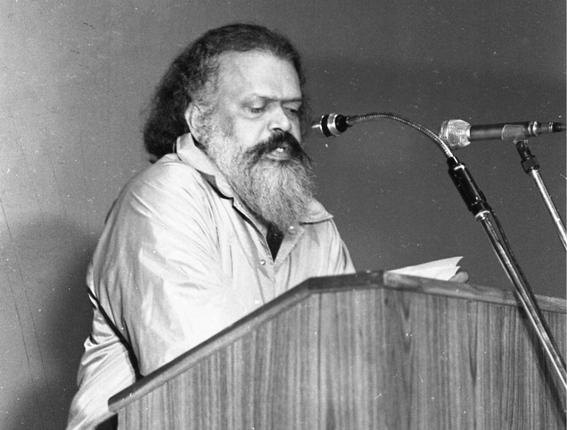 It would be wrong to call someone as multifaceted and skilled as G Aravindan just a filmmaker. A trained Hindustani classical musician and a professional cartoonist for over a decade, Aravindan was a complete artist in the truest sense of the word. And his work across various platforms depicts his artistic philosophy, a certain poignancy, and individuality in his ideals and principles. A Marxist at heart, Aravindan's work often depicted his assured understanding of the class struggle and the dichotomy between power and justice.
While his debut 'Uttarayanam' captured the imagination of Malayalam cinema with its layered portrayal of nationalism and inherent human opportunism, his 1980 classic 'Esthappan' explores the influence of faith and mythology on the human condition. It is indeed a travesty that Aravindan, despite some incredible works of art, is rarely remembered today, and that probably has something to do with his untimely death back in 1991 at the peak of his career. One can only hope that time would restore his glory.
Notable Films: 'Uttarayanam,' 'Esthappan'
10. Yash Chopra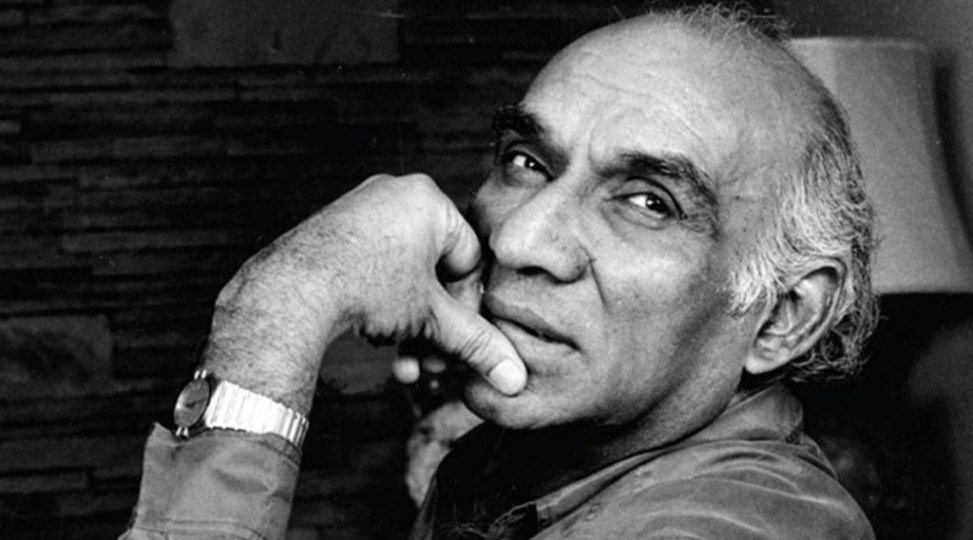 Yash Chopra is known as the "king of romances" but strangely enough, his best films aren't romances. Be it 'Dewaar', 'Kaala Paani', 'Itefaaq' or 'Mashaal'. Even 'Lamhe' — that was way ahead of its time and among his finest — can't be referred to as a romance in the traditional sense. Chopra, like Hrishikesh Mukherjee, wasn't an auteur, but he reached audiences in a way that only he could. He didn't influence filmmakers; he influenced filmgoers. And more than the films themselves, it is the scenes and moments in his films that people fondly recall. This shows that not only he had a very good idea of the pulse of his audiences, but also an immaculate sense of timing. He knew what nerve to touch and when. That he happens to be the most commercially successful director on this list (and, arguably, in the history of Indian cinema) only proves his credibility as the most audience-friendly director to have ever lived.
Notable Films: 'Lamhe,' 'Deewar'
9. Raj Kapoor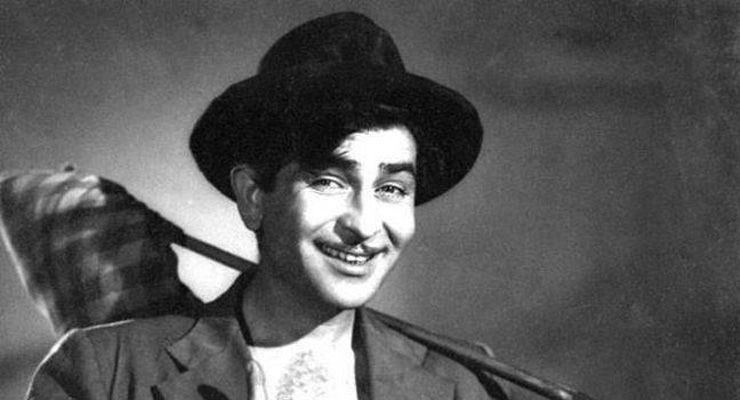 Raj Kapoor, more than a director, was a showman—a title that sits very well on him and his legacy. But that's not to say his contributions as a director were any less significant. If anything, his influence is still visible in Indian cinema. The core philosophy of his filmmaking rested on defying the norm, the clichéd. He wasn't afraid to take risks — be it as an actor or as a director. He directed several great films — and ghost-directed several others. Even though he may not have directed a single masterpiece himself, he certainly paved the way for others to make one. And let's not forget his contribution to music. If it were not up to his astute ability to judge music and lyrics, we and the rest of the world wouldn't be humming the songs of his films even today. Finally, his single biggest contribution to Indian cinema was that he made sure that sex would never remain a taboo subject for Indian filmmakers.
Notable Films: 'Mera Naam Joker,' 'Awara'
8. V Shantaram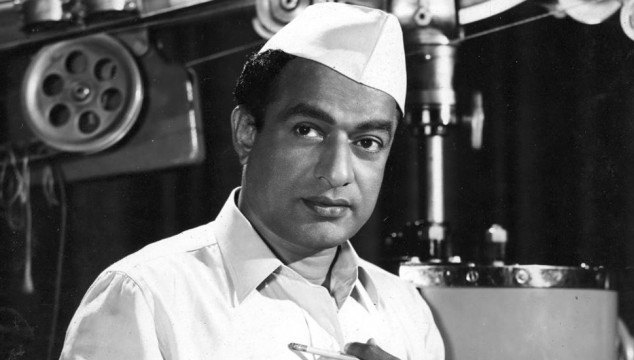 One of the founding fathers and pioneers of Indian cinema, V Shantaram, was an exceptionally gifted director. His 'Do Ankhen Barah Haath' is easily one of the greatest films made in India. His Marathi film 'Manoos' was praised by Charlie Chaplin — a pioneer himself. Shantaram was one of the early filmmakers to realize the efficacy of the film medium as an instrument of social change and used it successfully to advocate humanism on the one hand and expose bigotry and injustice on the other — clearly visible in almost all his films but none more so than 'Do Ankhen Barah Haath,' which is a moral lesson on values of hard work and dedication. 'Do Ankhen Barah Hatth' was also the first Indian film to win Golden Globe Award and also Silver Bear at Berlin Film Festival.
Shantaram has also immensely contributed to music. It is said that he "ghostwrote" music for many of his music directors and took a very active part in the creation of music. Let's also not forget that he formed "Rajkamal Kalamandir," which became one of the most sophisticated studios of the country.
Notable Films: Do Ankhen Barah Haath', 'Amar Bhopaali'
Read More: Most Underrated Hindi Directors Working Today
7. Mrinal Sen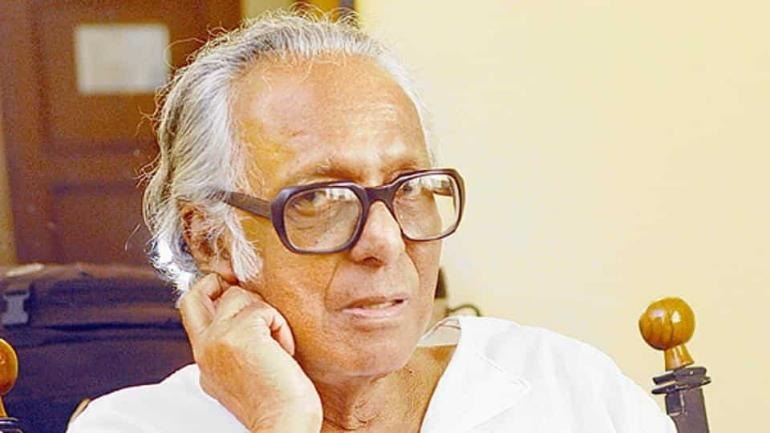 The life and work of Mrinal Sen cannot be quantified in a few hundred words; in fact, nothing can. One of the most contemplative auteurs cinema has ever seen, he, along with his contemporaries Satyajith Ray and Ritwik Ghatak revolutionized the face of parallel cinema in India. Despite being heavily inspired by Western cinematic ideas like surrealism, German expressionism and Italian neorealism, Sen's cinema was always undeniable Indian in its execution.
Honing his craft during a period of great civil and political unrest, Sen's cinema was overtly political (read: Marxist), earning him a fair share of detractors. From 'Bhuvan Shome' – a layered exploration of the emotional isolation of a quintessential government servant — to his underrated classic 'Khandhar,' a common thread that runs in all of Sen's films is their exploration of existentialism, loneliness, and isolation. While his penchant for experimentation lost him a fair share of followers, Sen's genius was in the emotional engagement of his audience with his cinema, his films rarely had a definitive ending, leaving behind a pondering audience. Though he hasn't been working for a long time, at 93, he can be proud of his achievements and we can be proud to be around to watch them.
Notable Films: 'Bhuvan Shome,' 'Khandhar'
Read More: Most Underrated Directors of All Time
6. Ritwik Ghatak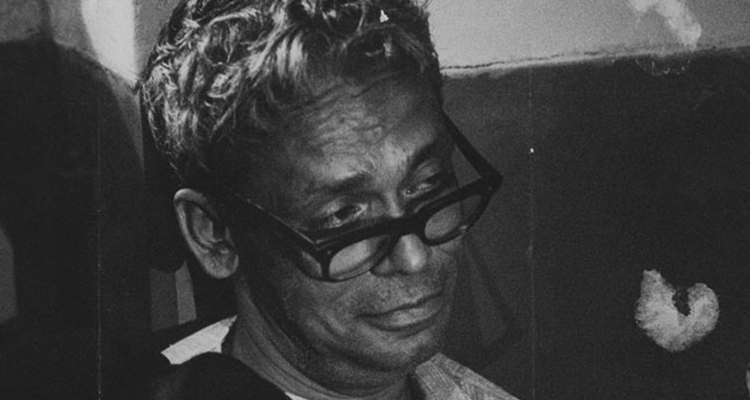 A theorist and filmmaker par excellence, Ritwik Ghatak is undeniably amongst the most influential filmmakers of his generation. One of the troikas of Bengali auteurs (the other being Satyajit Ray and Mrinal Sen), his strength lay in his immaculate depiction of the social reality of the time. A filmmaker whose influences lay in the far east than in the west (Ghatak was a huge admirer of the great Russian auteur Sergei Eisenstein), Ghatak brought a certain irreverent passion to his cinema that was uniquely refreshing. Despite being a fiercely political individual, there was a sense of universal resonance in all of his works.
Ghatak's penchant for using a didactic tone and melodrama as much as realism is reflected in all of his films, right from his debut feature 'Nagarik,' to his autobiographical masterpiece 'Jukti, Jakko Aar Gappo,' often transcending banal trivialities like language and region. A true legend whose flourishing career was cut short by his untimely demise in 1976, Ghatak's cinema is the only thread we have left to hold on to his legacy.
Notable Films: 'Nagark', 'Jukti Jakko Aar Gappo'
Read More: Best Directors Working in Hollywood Today
5. Adoor Gopalakrishnan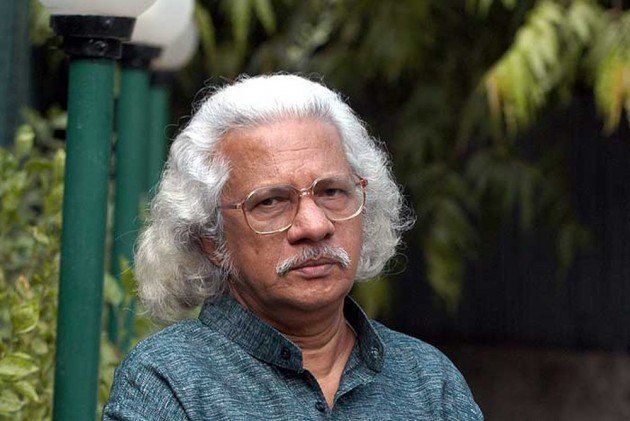 Arguably the greatest living filmmaker in India, Adoor Gopalakrishnan revolutionized Malayalam cinema in the 70s. One of the most internationally acclaimed Indian auteurs – he consecutively won 6 FIPRESCI Prizes (The International Film Critics Prize) for his films; 'Mukhamukham,' 'Anantaram,' 'Mathilukal,' 'Vidheyan,' 'Kathapurushan' and 'Nizhalkuthu' – Gopalakrishnan's movies have an inexplicable universal thematic appeal to them despite being unabashedly Indian. Right from his powerful debut with 'Swayamwaram,' a tragic tale of a newly-wed couple struggling to thrive in an uncompromising world; to his path-breaking masterpiece 'Mathilukal,' an ode to the legend of the great Malayalam literary figure Vaikom Mohammed Bashir; Gopalakrishnan's films are culturally rooted while being universal in their thematic opulence.
Over the course of four decades, Gopalakrishnanan has had a vast oeuvre of cinematic triumphs to his name and still continues to impress at his age. Unfortunately, despite being showered with praise and accolades (including the French Legion of Honour, Dadasaheb Phalke Award, Padma Shri and even Padma Vibhushan), few outside of Kerala have heard of him, let alone watched his films. We hope that time will give him and his work a fresh lease of life.
Notable Films: 'Elipathayam,' 'Mathilukal'
Read More: Most Divisive Directors of All Time
4. Bimal Roy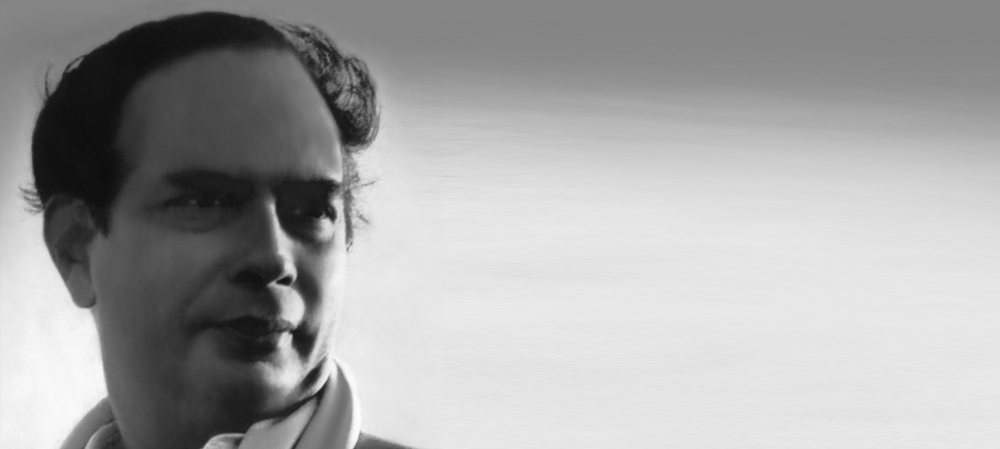 The Renaissance man of Hindi cinema, Bimal Roy's timeless classics gave Bollywood a new blend of authenticity and deft emotional touch at a time when overt melodrama was the norm. Heavily inspired by the neorealism in Vittorio De Sica's 'Bicycle Thieves,' Roy created a new genre of filmmaking in India, one that successfully blurred the fine line between commercial and parallel cinema. While his classic drama 'Do Bigha Zameen' was an intricate look at poverty and exploitation in independent India, his Palm D'Or nominated 'Sujata' was a poignant romance portraying the evil of untouchability and Brahmanism.
Though most of Roy's cinema had a socialist outlook and dealt with issues of great importance, what stood him apart was the nuance with which he put his point across without ever resorting to preaching. He also lent a personal touch to all his movies, often directing his actors from within, making his cinema more accessible. Along with producing some great works of art, Roy also contributed to the success of several luminaries of Indian cinema, including Dileep Kumar and Gulzar Saab. Bimal Roy has always been successful in enriching our lives and perspective with his art. For that, he deserves all the applause he gets and then some more.
Notable Films: 'Do Bigha Zameen,' 'Devdas'
Read More: Best Hollywood Directors of All Time
3. Hrishikesh Mukherjee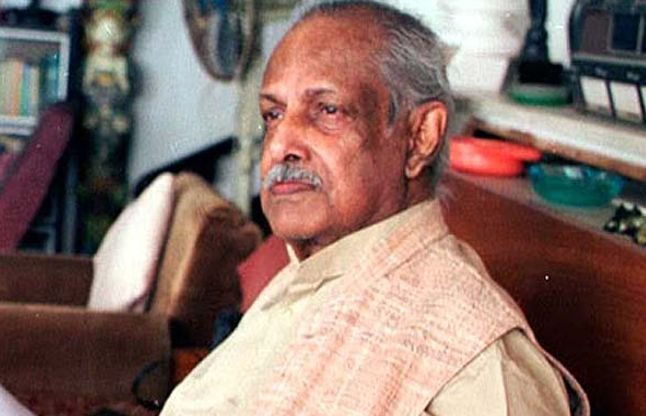 Hrishikesh Mukherjee has made several great films, but if he had made just 'Anand,' he would have still been counted as one of the all-time greats. The real genius of Hrishikesh Mukherjee lied in his simplicity. That's why his films don't shock you; they touch you in a way that only real-life stories do. There have been many filmmakers who have got inspired by his story-telling style, but no one has ever been able to replicate Mukherjee's effortlessness.
When you look at the works of great directors like Andrei Tarkovsky or Stanley Kubrick, or Satyajit Ray, you can immediately tell that they were visionaries and auteurs. They strived to reach the intangible, the unexplainable, the sheer complexity of human existence. Hrishikesh Mukherjee — to his immense credit — just strived to reach the audience's heart. And nobody in Indian cinema can claim to have done that better than him. If you carefully examine his body of work, you realize that he, ultimately, meant to celebrate the myriad characters — and their idiosyncrasies — that exist in this world. He, with his feel-good movies, wasn't looking to drastically change the world; he was just trying to say that the world already is a good place to live in.
Notable Films: 'Anand', 'Golmaal'
Read More: Best Foreign Directors Working Today
2. Guru Dutt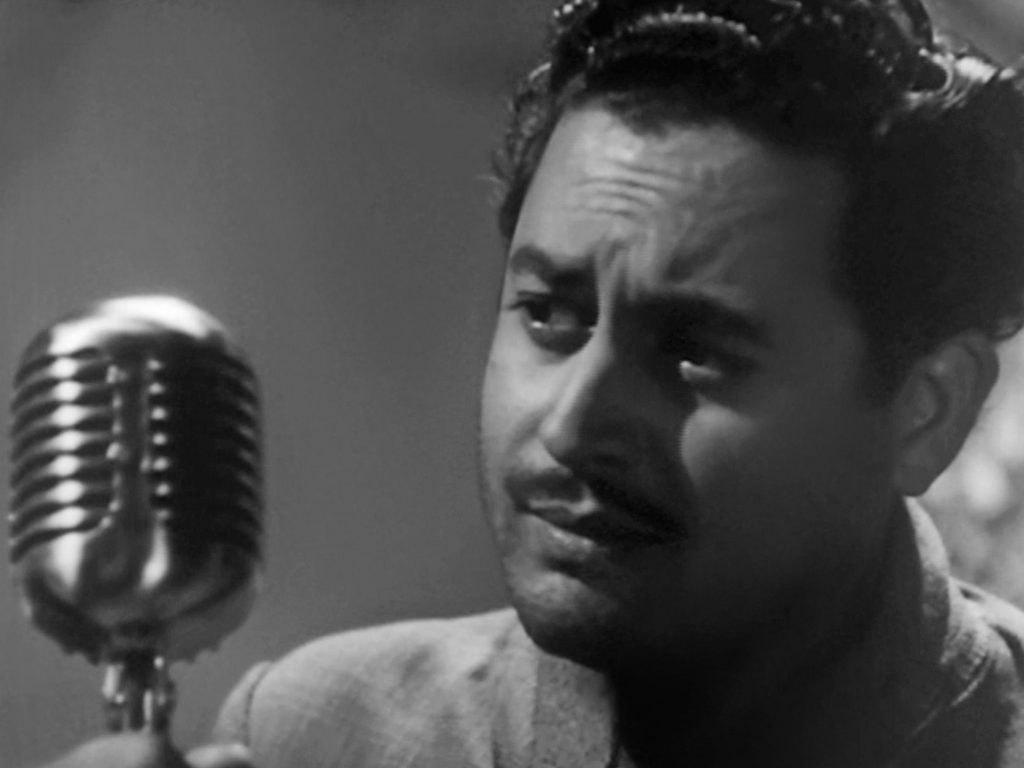 Guru Dutt directed arguably the greatest Hindi film of all time: 'Pyaasa.' But he didn't just stop with 'Pyaasa'; he went on to make other eternal classics like 'Saheb Biwi Aur Ghulam' and 'Kagaz ke Phool.' Dense with ideas of social change and scathing commentary on the incumbent malice and stigmas of society, his films not only epitomized the golden age of Indian cinema but also were a reflection of the Indian bourgeois itself.
His films also have a subtle quality where all of the brazen truths and harsh realities of society are simmering under the surface beneath waiting to be explored and extrapolated by the mindful audiences. It is a travesty that Guru Dutt didn't live long enough to see the true success of the films he made. His films are timeless; they still remain relevant in modern times because India continues to be plagued by the same societal curses — corruption, misogyny, materialism — that he tried to address through his films.
Notable Films: 'Pyaasa,' 'Saheb Biwi Aur Ghulam'
Read More: Best Philosophical Directors
1. Satyajit Ray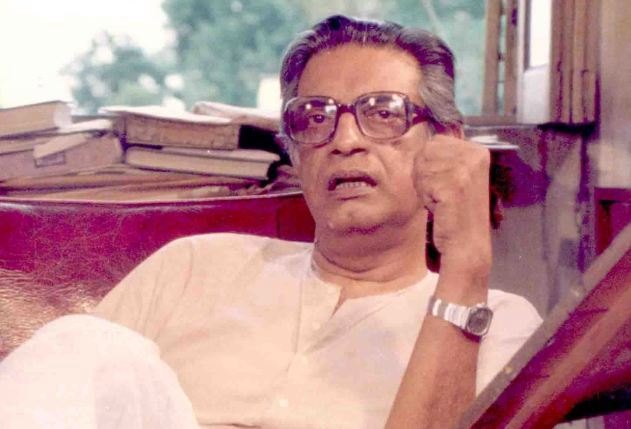 This would come as no surprise to the fans of Indian cinema, especially since no filmmaker has ever been close to achieving the artistic magnificence of Satyajit Ray. Who would have thought that the young 28-year old who assisted Jean Renoir with his shooting of the 'The River' in India would go to become one of the greatest auteurs in the history of cinema? With a debut that jolted Western critics into putting Indian cinema on the map, Ray's 'Pather Panchali' is one of the most profoundly humane movies we have ever seen. Ray followed this up with two sequels ('Aparajito' and 'Apur Sansar'), giving birth to the famed Apu trilogy.
Into the 60s, Ray's cinema continued to awe filmgoers with his impeccable portrayal of humanity and human relationships; be it his brilliant take on feminism and female resilience in a fast-growing Calcutta with 'Mahanagar' or his enamored take on a lonely housewife's adulterous desire with 'Charulata.' Often compared to literary and artistic giants like Anton Chekov and Mozart, Ray's cinema has inspired a generation of filmmakers, within India and abroad. There aren't enough words in our vocabulary to describe Satyajit Ray and his cinema, so we leave you with the wise words of the great Akira Kurosawa: "Not to have seen the cinema of Ray means existing in the world without seeing the sun or the moon."
Notable Films: 'Pather Panchali,' 'Charulata'
Read More: Best Directors Working in Bollywood Today