Guru Dutt- the name is enough to send chills down our spine even five decades later. He is an enigma, the man was ahead of his time and who left the world a little barren of creativity with his untimely demise in 1964. The man gave who gave us Kagaaz Ke Phool and other jewels like Pyasa and Sahib Bibi aur Gulam was one of the greatest filmmakers and actors to have graced Bollywood with his ideas, his creativity, his performance and his stories. The man gave Bollywood his everything and made us what we are today. Here's the list of top Guru Dutt films selected from his filmography. You can watch some of these Guru Dutt movies on Netflix, Amazon Prime, or Hulu.
12. Bahurani (1963)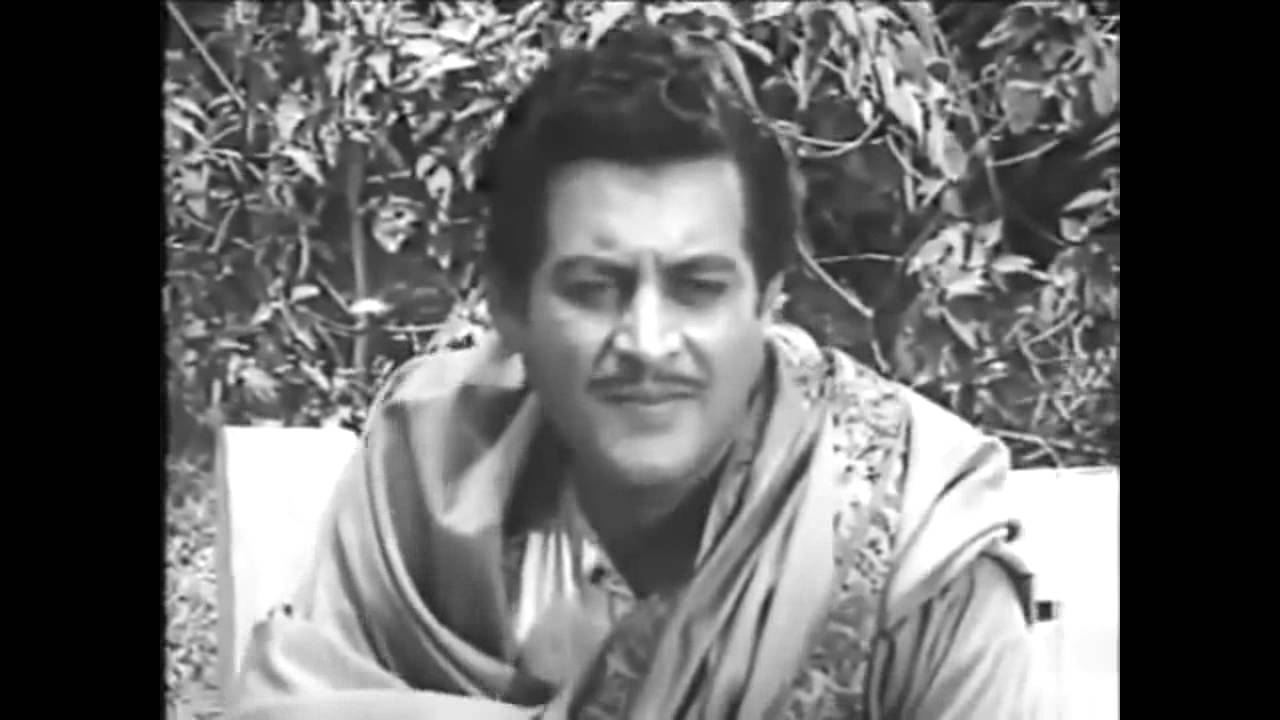 Mala Sinha as the Bahuraani helps his husband Raghu (Guru Dutt) find strength and courage within himself and face his demons and his relatives who were his greatest exploiters. Mala Sinha was fierce as Padma who wouldn't bow down to oppression and Guru Dutt as the simpleton Raghu was exceptionally brilliant.
11. Bharosa (1963)
Wealth and marital prosperity cannot make you a decent human being and this what Guru Dutt's film teaches. After the demise of his father he is raised by their care-taker who had inherited a lump sum amount of money in the name of caring for little Bansi(Guru Dutt) only to abuse his power. His own son though given the best of school and bookish education fails to measure up to the parameter of being a human. The film saw the dynamic duo of Guru Dutt and Asha Parekh set the screen ablaze.
10. Sanjh aur Saveera (1964)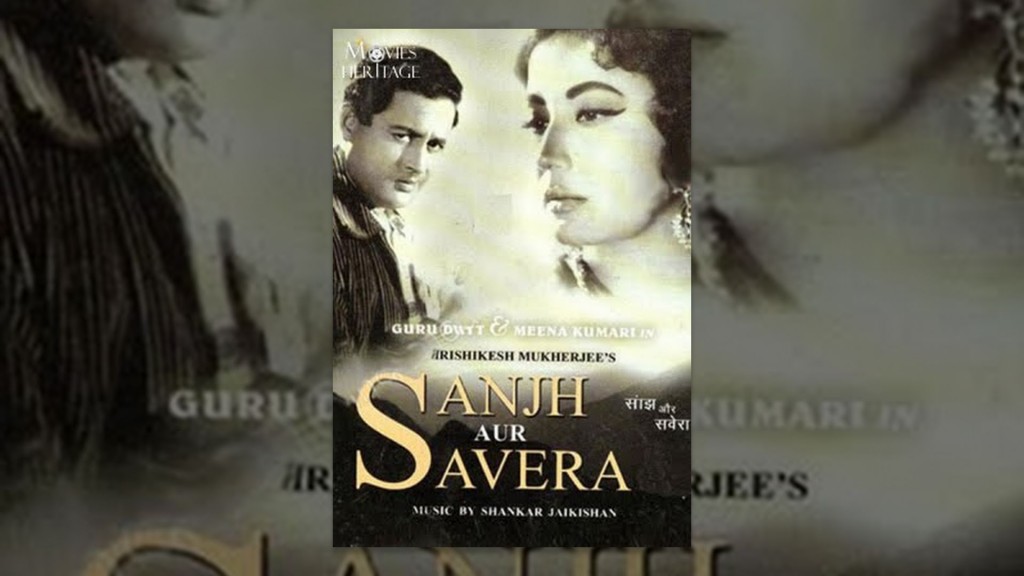 This was a romantic comedy starring Guru Dutt alongside Meena Kumari and was associated with a grave tragic as it was the last movie the legend starred in passing away in 1964. This is the story of heartbreak where Guru Dutt plays the role of a doctor Shankar Chowdhry who marries a girl only to find out that she was an imposter who had betrayed him.
9. 12 o' Clock (1958)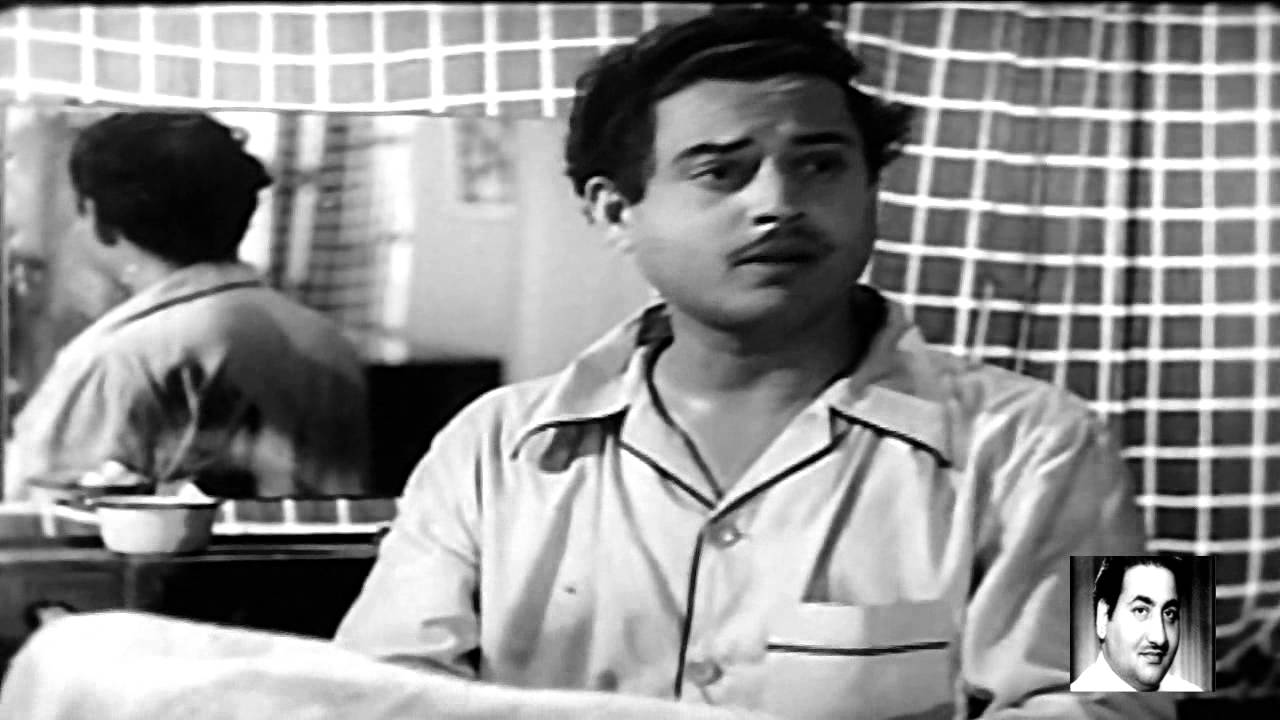 The movie witnessed Guru Dutt playing a lawyer who has to save his girlfriend from impending doom as she is convicted of the murder of her cousin. Waheeda Rehman played his beloved Bani Chowdhry while Guru Dutt portrayed the role of Ajay brilliantly. Like most of Guru Dutt films this movie too was graced by the soulful music of O.P. Nayyar and had Johnny Walker to provide the much needed comic relief in this thriller.
8. Aar Paar (1954)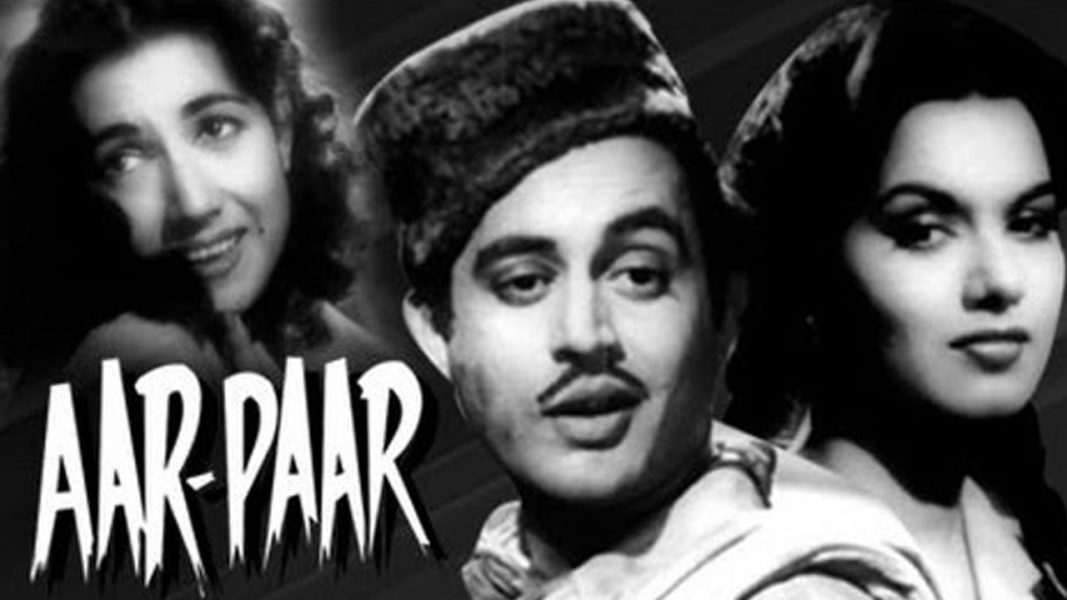 This Guru Dutt starrer noir-comedy was a light-hearted movie unlike the ones of his later life which carried a weight of melancholic heroism in them. Guru Dutt plays the role of Kalu a taxi-driver who has migrated to Mumbai and wants to make something of himself before marrying either of the two women who are pursuing him.
7. Baaz (1953)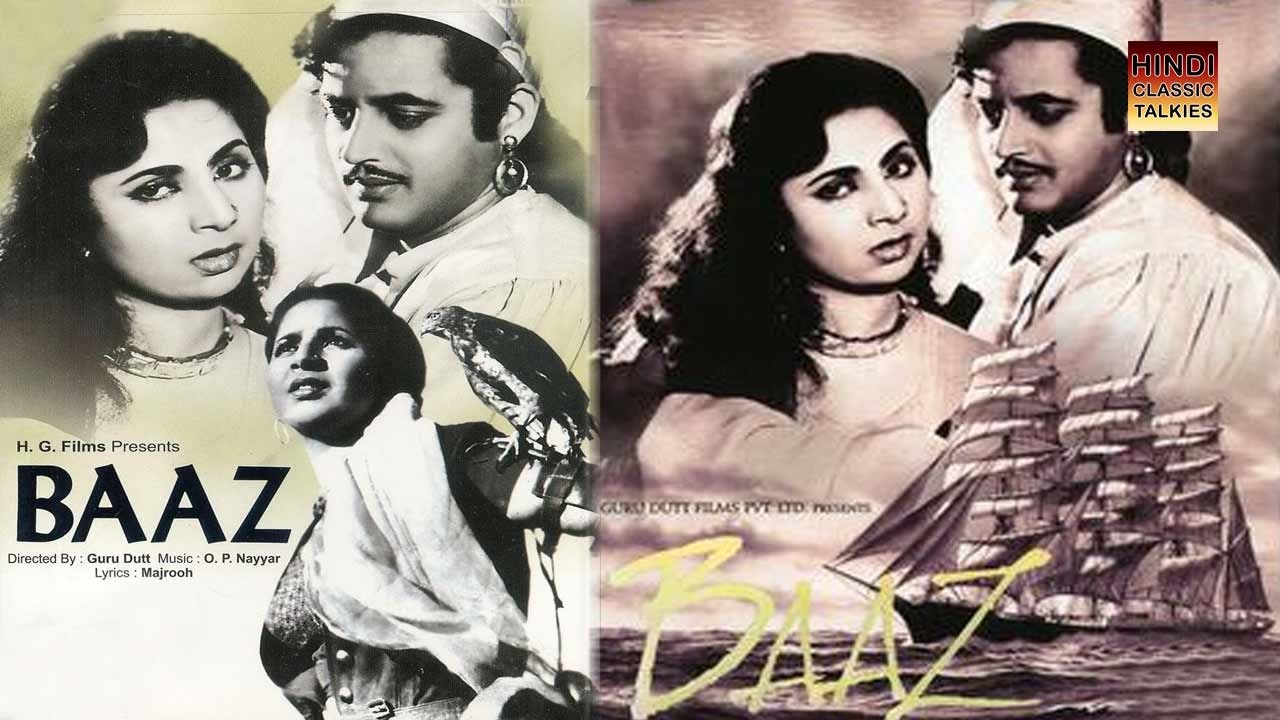 The world the first glimpse of the legend Guru Dutt in this action-adventure drama which was set in the 16th century and was mostly shot on a ship. The movie deal with the time the Portuguese were in trade relation with India and the subsequent betrayal of a lowly general whose lust for money blinds him and snatches his devotion towards his country from him. The movie featured Portuguese pirates and was a complete action packed drama.
Read More: Dilip Kumar Movies
6. Suhagan (1964)
Mala Sinha and Guru Dutt once again weave magic in this tale of domestic turbulence and sexual urges. Sharda (Mala Sinha) marries Vijay Kumar (Guru Dutt) but when Vijay meets with an accident things take an ugly turn. Though doctors are able to save his life they advice him against any stress including sexual dalliances. Vijay is unable to hold off his urges and coaxes Sharda to give into her impulses. This was a bold movie that dealt with the sexual aspect of a married life and the difficulties associated with a life of celibacy.
5. Chaudhvin ka Chand (1960)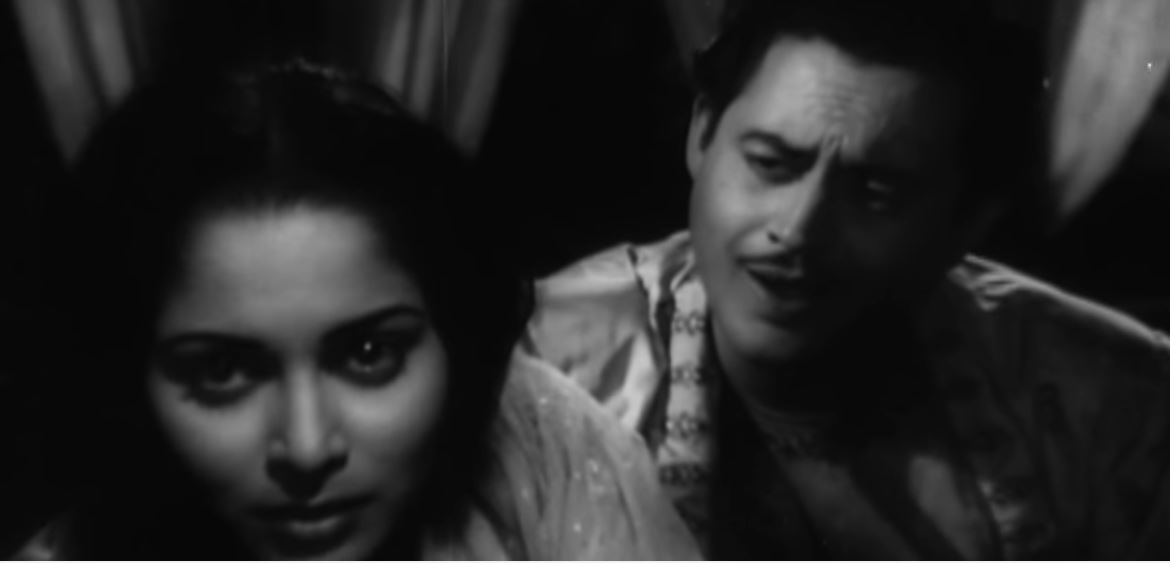 The ever-intoxicating pair of Guru Dutt and Waheeda Rehman once again fires up the 70mm with their charismatic presence and sensuous bond on screen. Aslan (Guru Dutt) and Nawab (Rehman) are best friends who fall for the same girl Jameela (Waheeda Rehman) and from here stems the tale of love and drama. The film revived the financial position of Guru Dutt which was in ruins after the disastrous performance of Kagaaz Ke Phool and was even entered in the 2nd Moscow International Film Festival. The music of the movie is to die for and "Chaudhvin Ka Chand ho ya Aftaab" is still fresh in our hearts and will always be.
4. Mr. and Mrs. 55 (1955)
The exotic pairing of Guru Dutt and Madhubala in this romantic drama was one for the ages. Way before Kareena Kapoor in Kambaqt Ishq it was Anita played by Madhubala who was suspicious of men and wound up hurting the man she married. Guru Dutt plays the role of Preetam a cartoonist and the husband of Anita and makes her realize the true meaning of love, the compassion for love and the little joys of life.
3. Sahib Bibi aur Ghulam (1962)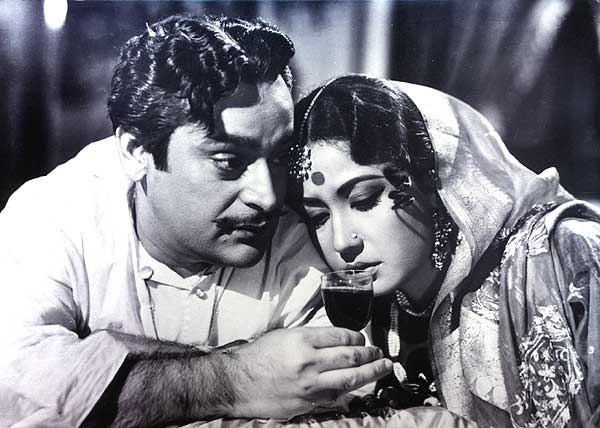 The movie is based on the novel Sahib Bibi aur Gulam by Bimal Mitra and it deals with two plots one of the downfall of feudalism and Zamindars during the British Raj and the struggles and misery of wife as she watches her husband frequent a brothel every night to satiate his physical desires and how she tumbles down a disgraceful path when she tries to appease her husband by becoming his drinking companion and when that proves futile she tries ease a little of her pain in the company of their neighbor Bhootnath. Meena Kumari as Choti Bahu, Guru Dutt as Bhootnath and Waheeda Rehman as Jaba were phenomenal in this epic journey of unrequited love.
2. Kaagaz ke Phool (1959)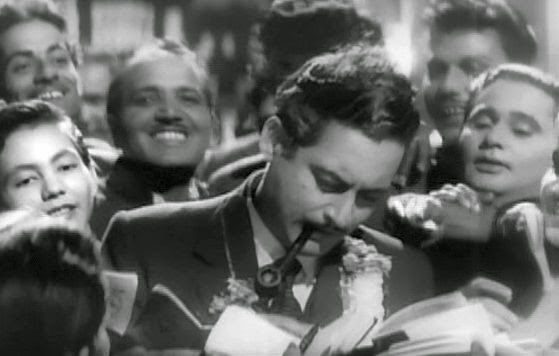 Guru Dutt once again pairs with Waheeda Rehman for his epic journey portraying the failure of a director in the glamour industry and how as affluence leaves us so does people. This is the last movie to be made under the directorial helm of Guru Dutt and is also considered to be the first film in Cinemascope. Guru Dutt plays the role of director Suresh Sinha who on the verge of complete destruction finds his muse in Shanti played by Waheeda Rehman only to loose her as his ex-wife relentlessly rages a custody battle against him. As Suresh Sinha lay dead on his director's chair in the last shot he etched himself in our hearts for eternity. The movie is said to be inspired by Gyan Mukerjhee and was Guru Dutt's homage to him.
1. Pyasa (1957)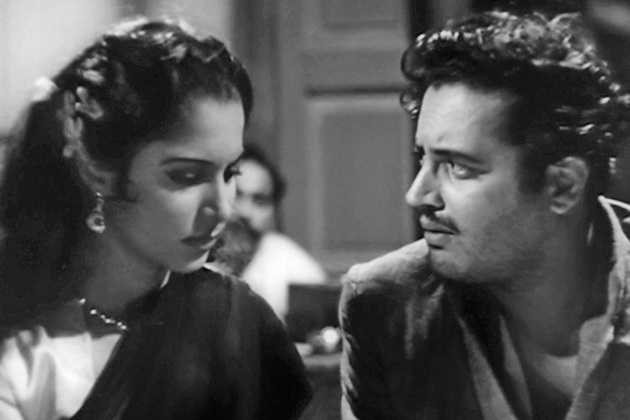 A path-breaking film for Bollywood where Guru Dutt and Waheeda Rehman pair up to portray on-screen the pangs of lost love. The movie is gracefully melancholic as Guru Dutt flawlessly portrays the role of Vijay a struggling poet to fails to get his poems published. As economic insecurity snatches his love Meena (Mala Sinha) from him he finds love and beauty in an unusual relationship with a prostitute named Gulabo played by Waheeda Rehman. The movie shows the brutal reality of how man can go to any extent to satiate his uncontrollable greed for money and how hypocrisy and betrayal have replaced truth and honor. As Vijay walks away from the illusion of success he finds peace with Gulabo. Guru Dutt's performance cannot be measured by a few adjectives as words fall short to describe him and it was the movie that solidified his image as a sensitive man.
Read More: Amitabh Bachchan Movies