What is an existential movie? Any film that deals with the truth of life, without the materialistic set of rules, governmental systems, or societal norms can be defined as existential. They revolve around the theme of individuals trying to discern the real meaning of life in a strange world, as they try to embrace one's true self, and use one's own free will. Such thoughtful films teach us that society cannot dictate our beliefs; it's us who should realize that all these prohibitions are futile and it is only our personal freedom that matters. So today, we will take a look at some of the best films that explore this philosophy. Here's the list of really good existential movies on Netflix that are available to stream right now:
8. Transcendence (2014)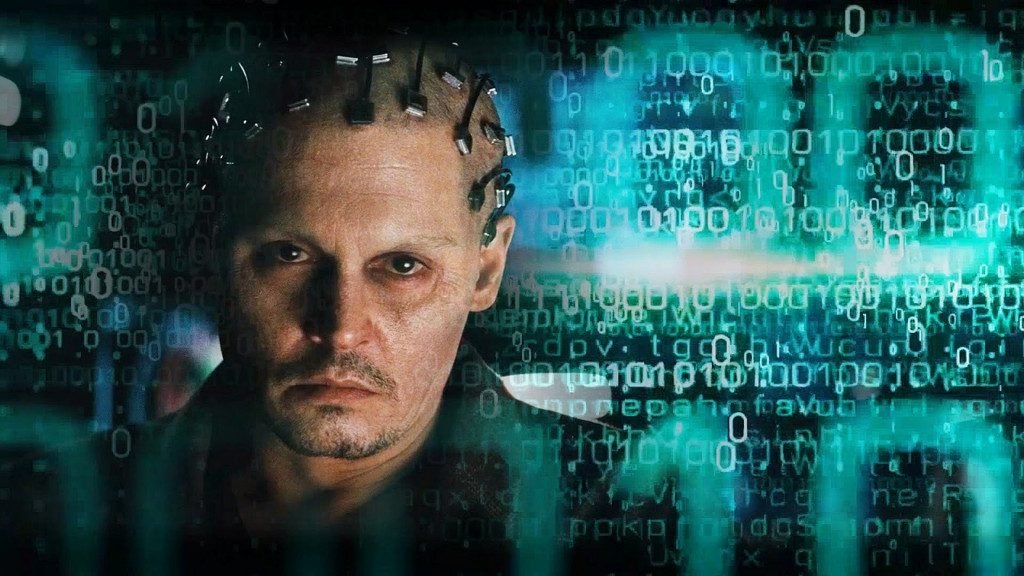 'Transcendence', a sci-fi thriller drama, is directed by Wally Pfister from a screenplay written by Jack Paglen. Starring Johnny Depp, Rebecca Hall, Paul Bettany, Kate Mara, Cillian Murphy, Cole Hauser, and Morgan Freeman in lead roles, it is centered around the AI researcher, Dr. Will Caster. He is experimenting with the idea of creating a machine that will combine supreme technology with human emotions. His ambitious and controversial project makes him the target of anti-technology groups, who try to stop him at all costs. However, they end up making him a participant in his own "transcendence". Now, in his quest for supremacy, the major question that arises is — how far will he go?
7. Theory of Everything (2014)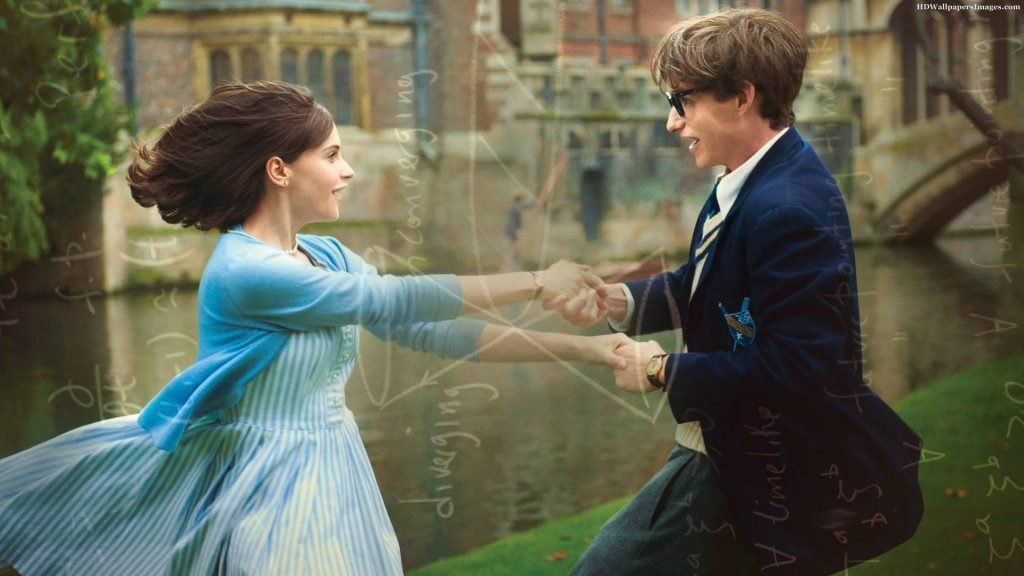 If you know Stephen Hawking, you probably know about 'The Theory of Everything' as well. In this inspiring movie, we get to see the brilliant physicist while he was still a student at Cambridge. We learn how he fell in love with Jane Wilde and the events that followed after he was diagnosed with a fatal disease and given only two years to live. However, with the support of Jane, he not only succeeded in becoming one of the most renowned scientists of our time but also became the father of three children. The film also explores how the ailment that gradually led to Hawking's deterioration tested the couple's relationship and exposed several fault lines along the way.
6. A Serious Man (2009)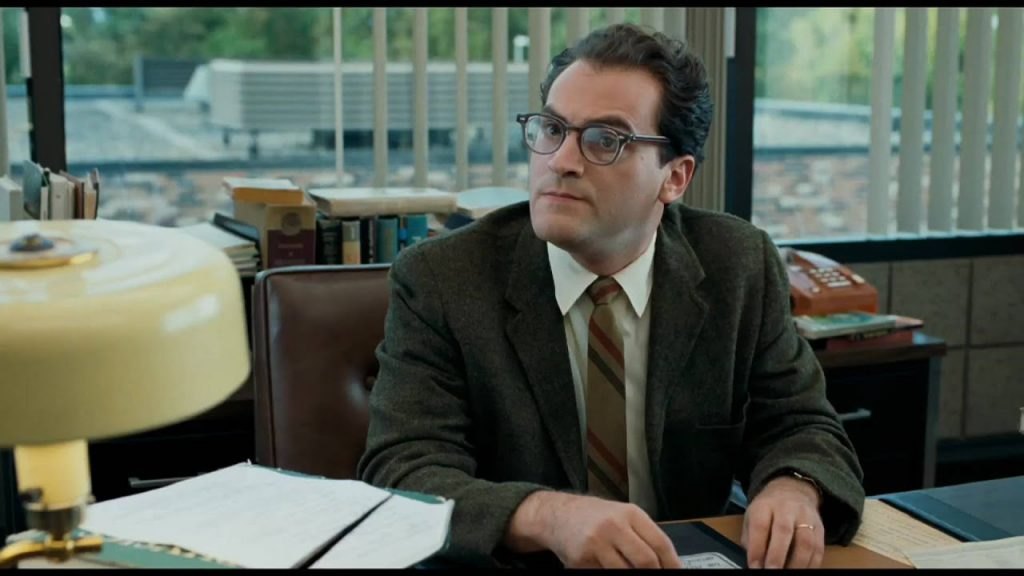 Set in Bloomington, Minnesota in 1967, 'A Serious Man' introduces us to a Jewish physics lecturer named Larry Gopnik. He is a straightforward, simple, and "serious" guy. Frequent participants in his life are his forever-doped, good-for-nothing son, a daughter who steals his money, a useless brother named Arthur, and a wife who is having an extra-marital affair. One day, when her lover moves into his house, he and Arthur are forced to stay in a motel. With legal bills piling up because of his wife asking for a divorce, his own increasing criminal records, and a land feud, Larry loses all hope. But sometimes, God works in mysterious ways. Well, watch the movie to find out and know what happens to Larry and his family.
5. Seven Pounds (2008)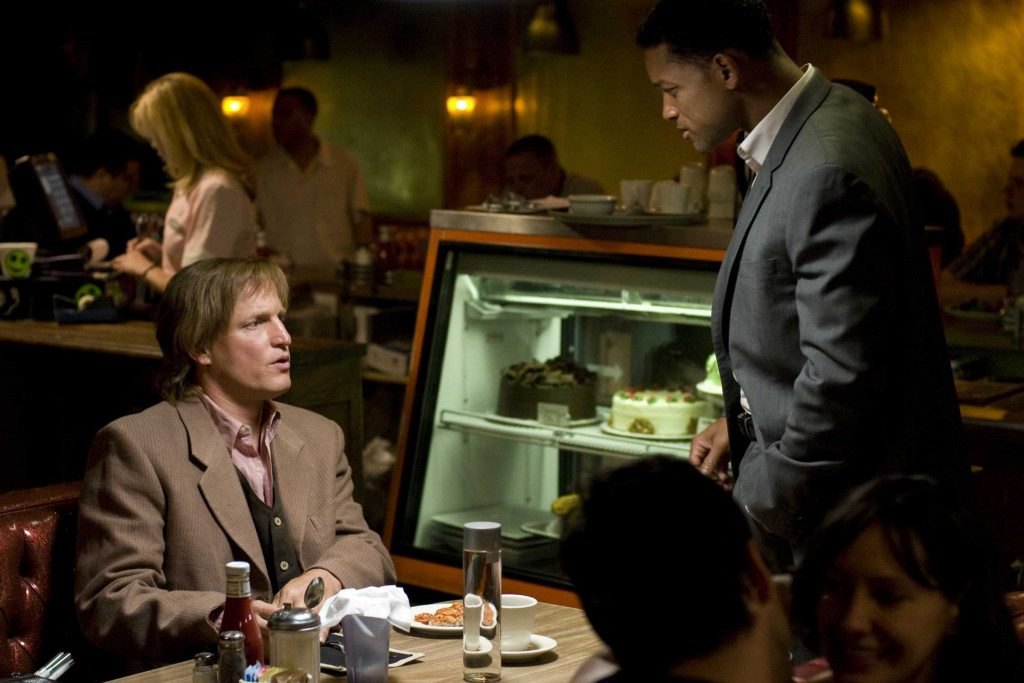 'Seven Pounds', directed by Gabriele Muccino, stars Will Smith as the protagonist Ben who embarks on a mission to transform the lives of seven individuals. The movie begins with him dialing 911 and reporting his own suicide. He explains how God had created this world in seven days and how he is capable of destroying it in a mere time frame of just seven seconds. As the story progresses, we learn that he intends to help seven people — but why? Only watching the movie shall give you the answer! The seven characters are: Ezra Turner, a vegetarian and a woman who is blind in both eyes; Emily Posa, a woman with a congenital heart condition that is further complicated due to her rare blood group; Stewart Goodman, an administrator in a home for the elderly; Connie Tepos, a Latin immigrant who suffers domestic abuse from her boyfriend; George, a coach of a junior hockey team who suffers from kidney failure; and Nicholas who needs a bone marrow transplant.
4. I Am (2010)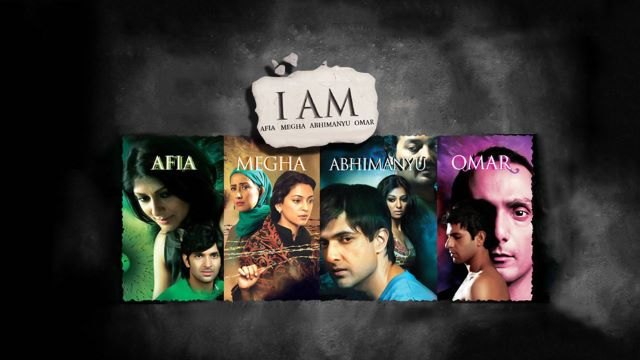 Directed by Onir, 'I am' is an anthology film that comprises four short stories. Inspired by actual incidents, each of the four tales, titled 'Omar', 'Afia', 'Abhimanyu', and 'Megha', explores sensitive themes such as child abuse, gay rights, Kashmiri Pandits, and sperm donation. 'Afia' is about a single woman who goes by the same name. She has been trying to convince her husband to try for a child, but he leaves her for another woman. Afia finally decides to have a baby on her own with the help of a sperm donor. There, in a clinic, her path crosses with Suraj. What happens later is just a beautiful story of destiny. 'Megha' is about a Kashmiri Pandit who comes back to her hometown in Kashmir and meets her long-lost childhood friend, Rubeena. As they meet and catch up on their individual journeys, several new revelations are made.
Again, 'Abhimanyu' revolves around a guy who is haunted by his memories of sexual abuse. In order to survive, he has to overcome his fears and also accept plus recognize his own sexual identity. Finally, 'Omar' is about two gay individuals who meet each other, make out in a public place, and then face a terrible situation, which comes with an even more shocking conclusion.
3. Hereafter (2010)
'Hereafter', a fantasy drama film, revolves around the lives of three people, who are all somehow related to death in their own special ways. George is connected to the afterlife, whereas Marie faces a near-death experience that alters her faith in life. Meanwhile, Marcus loses the closest person in his life and seeks answers. As they embark on their individual journeys in search of truth, their paths entwine and they discover what finally lies in the 'hereafter'.
Read More: Best War Movies on Netflix
2. The Sea of Trees (2015)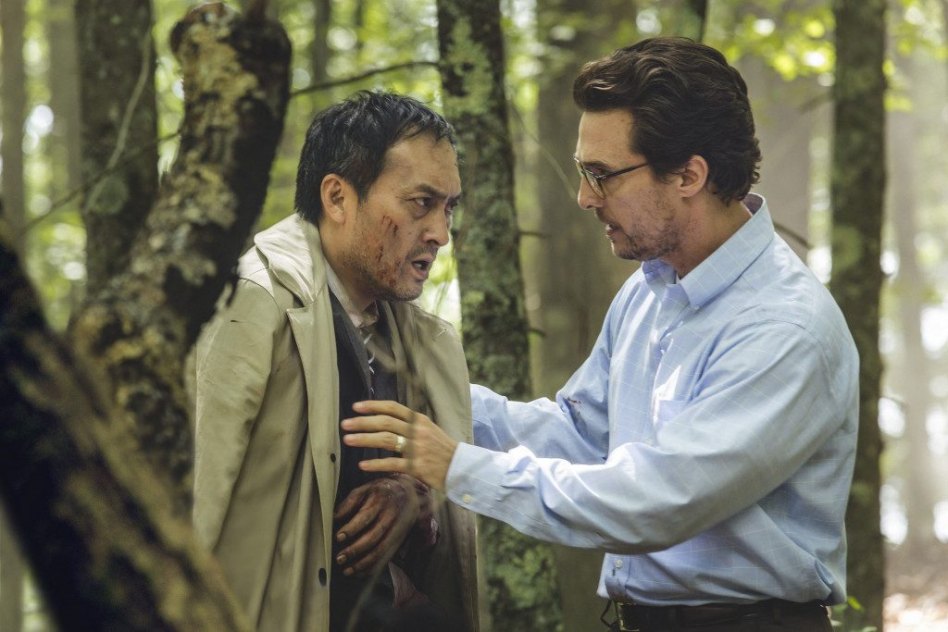 'The Sea of Trees' is directed by Gus Van Sant from a screenplay written by Chris Sparling. Starring Matthew McConaughey, Ken Watanabe, Naomi Watts, Katie Aselton, and Jordan Gavaris, it introduces us to Arthur Brennan, who travels to Aokigahara in Japan, also famously called The Sea of Trees. This is an eerie, mysterious forest, located at the base of Mount Fuji where people go to commit suicide. As he embarks on this journey, he meets a Japanese man named Takumi Nakamura. The latter had lost his way while entering the woods to commit suicide. As the duo meet, they discuss their lives, reflect on their memories, and finally rekindle their will to live.
1. Eternal Sunshine of the Spotless Mind (2004)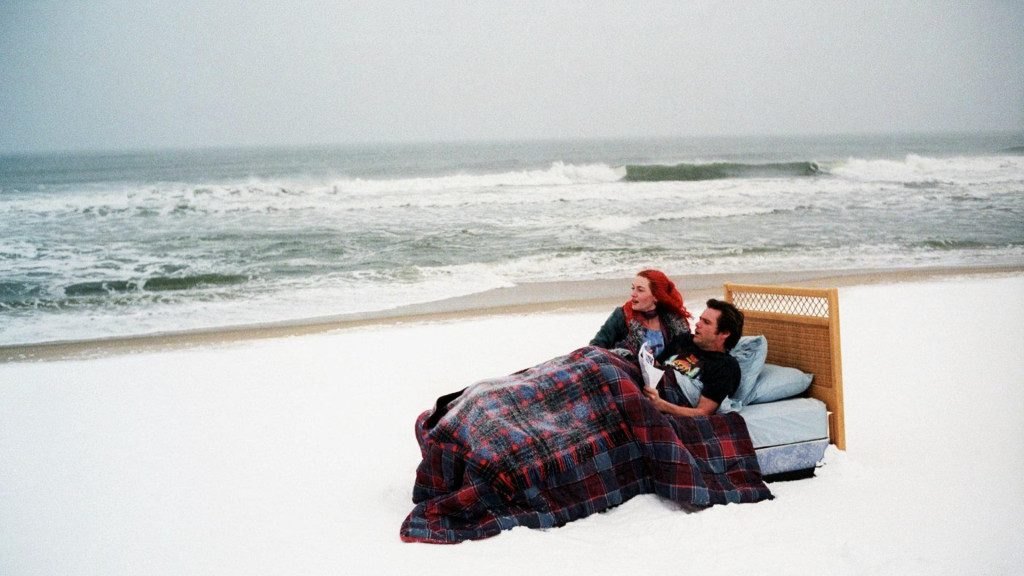 How can we end this list without mentioning 'Eternal Sunshine of the Spotless Mind'? Released in 2004, this exceptional masterpiece of a movie is written by Charlie Kaufman and directed by Michel Gondry. Starring Jim Carrey and Kate Winslet, the story revolves around two separated lovers who erase each other from their memories. The film beautifully combines elements of non-linear narration, psychology, and romance to explore the intricacies of memory, thoughts, and our minds. Rated by critics as one of the greatest films of the 21st century, the movie is noted for its thematic ambitions and complex ideas. 'Eternal Sunshine of a Spotless Mind' is definitely a must-watch for everyone, whether you are a fan of existential movies or not.
Read More: Best Romantic Movies on Netflix