Yash Chopra needs no introduction. However if one were to pen a few words in his honour then it will be suffice to call him the 'King of Romance of Indian Cinema'. He could feel the pulse of the audiences as to what they wanted to see on-screen and more often than not he succeeded in providing his loyal audiences with a wholesome tale of love and about lovers. It won't be an exaggeration to say that without him there would have been no Shah Rukh Khan or at least he wouldn't have been as successful as he is today. Actors vied to work in his films and he had a knack for casting the right actors for a particular role. Be it Amitabh Bachchan in 'Deewar' or Sridevi in 'Chandni' he has immortalized those roles with his Midas touch and inborn artistic genius. Although all his movies deserve to be seen in order to understand his method of film making, the list below features top Yash Chopra movies.
12. Trishul
Apart from making eternal romances the one thing that Yash Chopra was really good at handling was the genre of formula ridden multi-starrers. 'Trishul' belongs to the latter category. Amitabh Bachchan's angry young man persona was at the peak form during this film and Yash Chopra utilized his image every bit for the benefit of the film. Over the years 'Trishul' has achieved cult status among the Southeast Asian community around the world for its timeless appeal. Be it the story by Salim-Javed or the blow hot blow cold camaraderie between Bachchan and Sashi Kapoor, the film packs a punch even today. Other significant members of the cast included Waheeda Rahman, Rakhee, Hema Malini, Sanjeev Kumar and Poonam Dhillon, who naturally upped the entertainment value of the film to a great extent. The impact of the film can also be guessed from the fact that it was remade in Tamil, Telegu and Malayalam. It proved to be a huge success at the box office and was nominated for six Filmfare awards.
11. Daag: A Poem of Love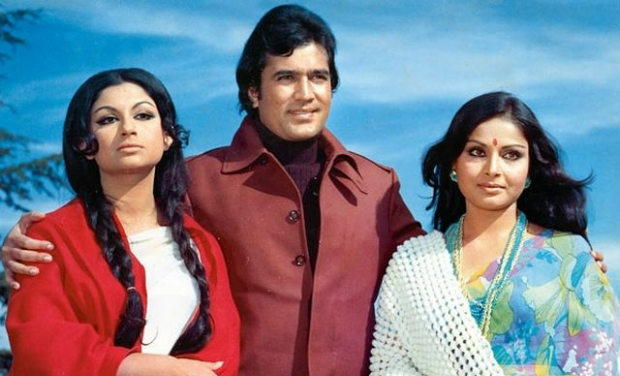 Nobody tells a tale of unfulfilled love better than Yash Chopra. He knows exactly when to separate the lovers to garner the right amount of empathy from the audience. He himself has confessed during interviews that he has a thing for sad endings where the lovers don't live happily ever after. And with two love stories on bloom in 'Daag: A Poem of Love' one was bound to have a bitter ending. The film was a cinematic adaptation of Thomas Hardy's 'The Mayor of Casterbridge' and proved to be a colossal hit with the public. The reigning star of the 70's, Rajesh Khanna's presence in the film immensely helped in its marketing and his signature romantic shenanigans with his two lovely co-stars Rakhee and Sharmila Tagore was magical enough to pull in the crowds in huge numbers. The musical score is memorable with hummable songs that were a hit even in the remixed era of the last decade or so.
10. Darr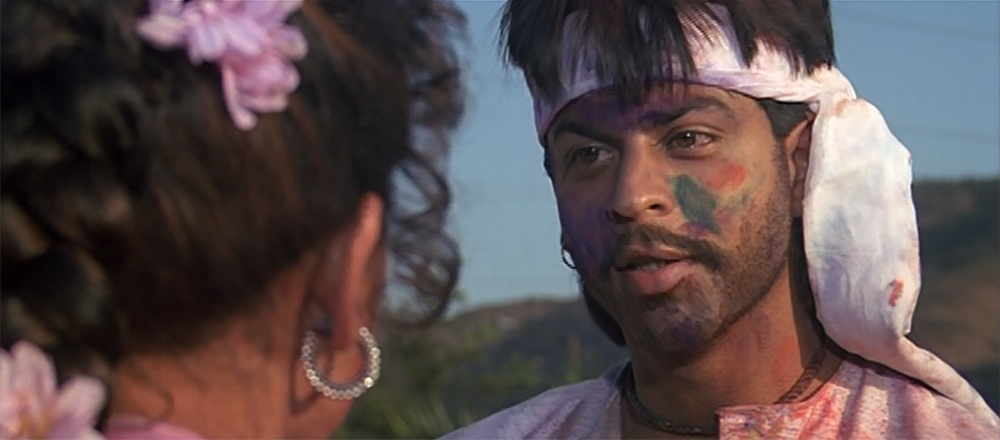 Yash Chopra in a genius feat of creative inspiration successfully combined elements of fear, love, lust and obsession to offer us a gripping tale of a self destructive lover who constantly crosses the line in his pursuit for an approval from his object of desire. 'Darr' had all the pre-requisites of a blockbuster – a stellar cast, customary super hit songs shot in Europe and the Midas touch of Yash Chopra which is evident in every frame. Shah Rukh Khan's career got a much needed push in the right direction due to the success of the film and Juhi Chawla consolidated her position as the top contender for the number one spot in the early 90's. Displaying just the right amount of vulnerability and looking sexier than in most of her other film roles, Juhi's kill-me-softly persona effortlessly complemented Shah Rukh's do or die attitude. The appeal of the film increases every time we re-watch it on a television channel. Whether it's Shah Rukh's stammering (K-K-K-Kiran) or Sunny Deol in one of his rare subtle roles, 'Darr' is a film for the ages.
9. Dil To Pagal Hai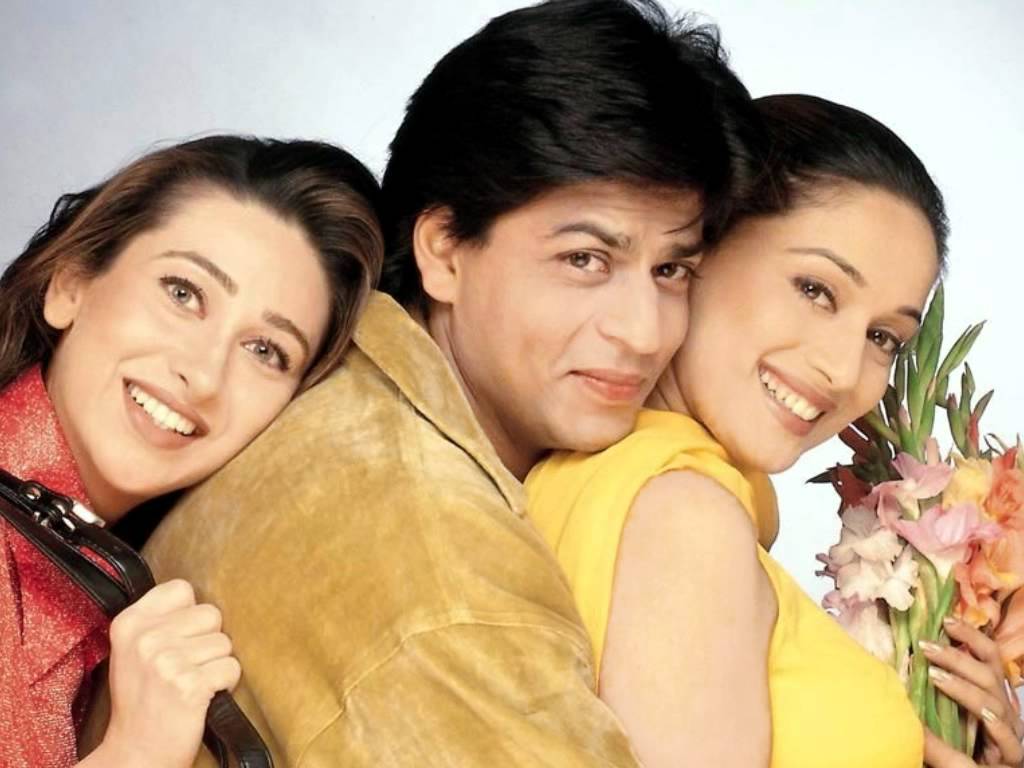 It is undoubtedly the most youthful film to come out of the director's creative force. In case you are clueless the famous line' Rahul, naam to sunah hi hoga?' is from 'Dil To Pagal Hai'. Music has always been a huge part of Yash Chopra's films but in this one the healing art of music plays the central role. Shah Rukh Khan and Karisma Kapoor are the lead members of a mobile dance group who stage shows on regular intervals. When Ms. Kapoor, the star performer of the group injures herself, a new dancer by the name of Maya (Madhuri Dixit) steps into her shoes. Yes, it's a typical love triangle in the tradition of Bollywood but Yash Chopra elevates it to the level of art. We talk about music taking the narrative forward and 'Dil To Pagal Hai' is one of the few examples of a 90's film where music is not ornamental but essential to the plot. The film came at a very crucial point in Madhuri's career and ensured that she is going to play a long innings in Bollywood.
8. Veer-Zaara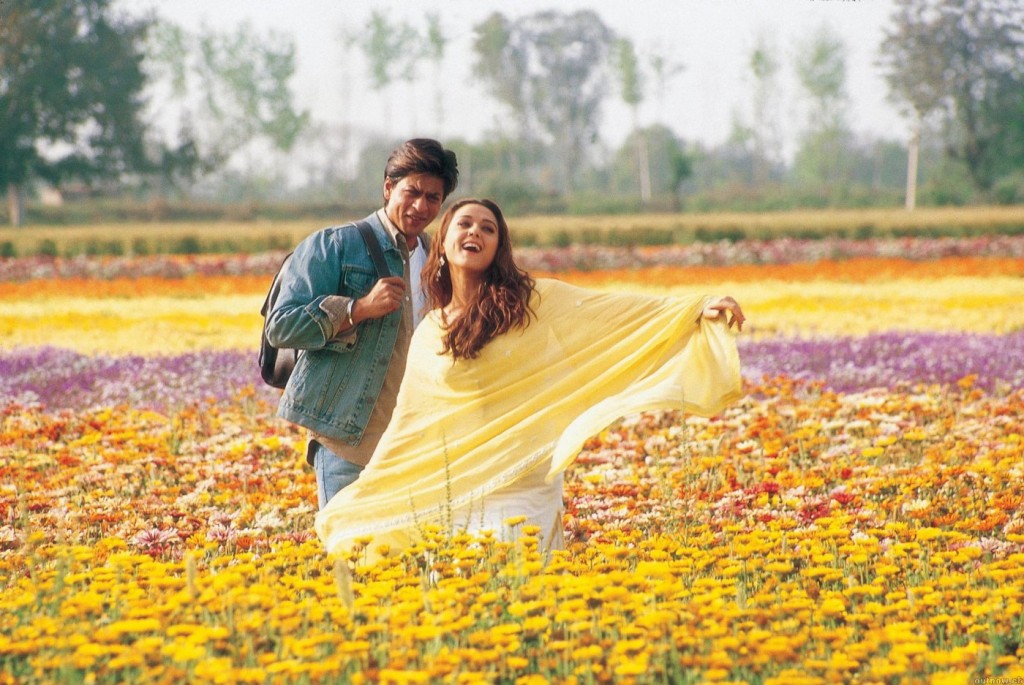 The noble idea of cross-border/Indo-Pak romance has been attempted only a handful of times in Bollywood and 'Veer-Zaara' clearly has an edge over the other offerings. Reason: The assured direction of Yash Chopra. He was very clear in his mind as to how he wanted to go about in telling a love story about two souls (Shah Rukh Khan and Preity Zinta) that yearns for each other but can't be together for geographical and personal reasons. The best thing about the film is that it doesn't point finger at either India or Pakistan but blame the circumstances that led to their separation and shows how barriers of the mind are much more dangerous than physical barriers. Above all 'Veer-Zaara' is a human story told with a clear conscience. Amitabh Bachchan and Hema Malini as Veer's parents are a delight to watch. Rani Mukerji in the role of a lawyer trying to reunite the two separated lovers is a revelation.
7. Ittefaq
It's hard to imagine of a Yash Chopra movie without songs but 'Ittefaq' not only succeeds in achieving the unimaginable but also shines the brightest as the odd one out in the filmography of the legend who is often called the king of romance. It was only the fourth film in Bollywood's history to be without a musical score except one for the background. However it proved to be a blessing for the film as there was hardly any room for distraction in the story. It's a tightly woven thriller and murder mystery with impeccable performances from the lead players. Even for today's smart audiences the film manages to throw in a few surprising twist and turns. It was hardly news when Yash Chopra won the Filmfare award for Best Director as there was no one who could match his originality that particular year.
Read More: Satyajit Ray Movies