Rarely have we seen artists who have been able to use the medium of cinema to depict the real essence of their cultural values so well! Even more rarely have we seen film directors who tell a simple tale of regular families that have characters of unique shades, characters which are bound to touch human emotions universally. Hrishikesh Mukherjee is one such Bollywood film director who is known for his sheer genius and honesty, with which he narrated the story of endearing characters that live with their audiences for forever! His characters were often caught fighting dilemmas or going through life-changing journeys of their own. They raise questions or stir emotions that leave you to do a bit of soul-searching. So, here is a list of top films (sadly, couldn't fit all of his films here) of Hrishikesh Mukherjee, ranked!
15. Anupama (1966)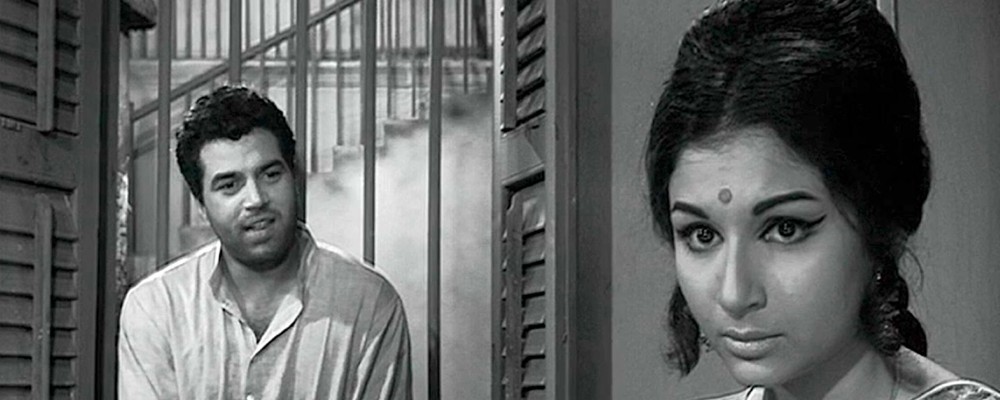 A woeful tale of a young woman whose mother dies while giving her birth, and whose father, not being able to cope with the pain of losing his wife, keeps her devoid of any fatherly love. This was one of the early movies of Hrishikesh Mukherjee where the story was pivoted around a female character. Sharmila Tagore got a Filmfare nomination for Best Actress for the portrayal of Uma, an introverted girl who has known less about love, let alone receive it. This story might not have stressed on many principles as done by the other works of this director, but one that is, the only way to overcome our own pain is to share it and to allow our love to heal it.
14. Mili (1975)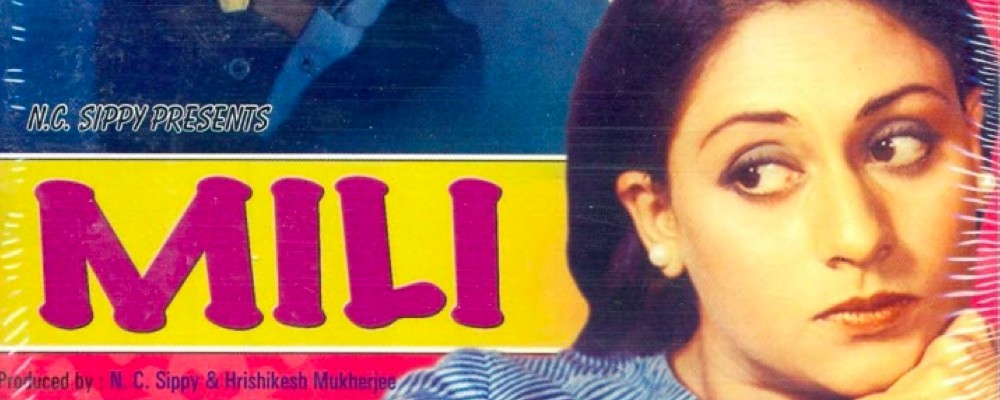 Not often have we laughed and cried so much while watching a tale of a protagonist fighting with a fatal disease. Mili's (Jaya Bachchan) love for life is contagious and while she is bent on making the most of her battle with pernicious anaemia, she also inspires Shekhar (Amitabh Bachchan) to live and love. 'Mili' is a moving tale of a girl struggling for her life, a father struggling to see his young daughter through this fight, and a drunkard settling for nothing but the promise of love which is tied with this girl's flickering life! With Mrs. And Mr. Bachchan in the lead roles, this film by Hrishikesh Mukherjee is a pleasurable watch for all ages.
13. Guddi (1971)
'Hrishikesh Mukherjee chose Jaya Bachchan as her leading lady in 'Guddi', and the movie pretty much revolves around her. This drama was written by another gem of Indian Cinema and largely Indian literature, Gulzar, and is a memorable tale of a star-struck fan! Guddi (Jaya Bachchan) is naïve, innocent, and charming, but still what's most special about her is that she considers herself the biggest fan of Dharmendra (who played himself in the movie), to the extent that she sets her heart on marrying him. This is a must-watch film for each one of us in the audience who at times forgets the difference between the reel and the real life, and tends to base one's idea of life and desires on the world created on the big-screen. By the end of this film, the honesty of the story will leave you with just the right message.
12. Namak Haram (1973)
Both critically and commercially acclaimed film, 'Namak Haram' is a wonderful tale of two friends (Somu & Vicky) who come to a divide, created by their values. Where Somu (Rajesh Khanna) goes through a transformation of character, Vicky (Amitabh Bachhan) struggles to understand the change that has come over his dear friend. Now whether a friend should stay true to his friendship or stand up for what he believes to be right, is the crux of this film. Both the actors received accolades for their performances in this riveting drama. This was once again when Hrishikesh Da (Bengali for elder brother) brought the two actors together after their much-loved earlier chemistry in one of his own masterpieces (wait for it)!
11. Chupke Chupke (1975)
It would not be too unfair to say that Bollywood has regressed in one genre of its films and that is family-comedies! Not many directors, since Hrishikesh Da, have been able to tap into stories that make for a laugh riot knitted around a family. As a doting fan of this movie, I take the liberty to say that 'Chupke Chupke' is one of the best comedies written in Indian cinema, and it still remains as refreshing as its first-watch! This a story of many characters; a botany professor, his wife, the wife's brother-in-law, their many more friends, and a driver named Pyare Mohan! Parimal (Dharmendra) must win a challenge with his wife, Sulekha (Sharmila Tagore) who admires her brother-in-law (Om Prakash) to be the most intellectual man she knows. And in order to accomplish that, Parimal disguises as Pyare! Enjoy this fun-flick over the weekend, if you haven't watched it multi-times already!
Read More: Satayjit Ray Movies
10. Khubsoorat (1980)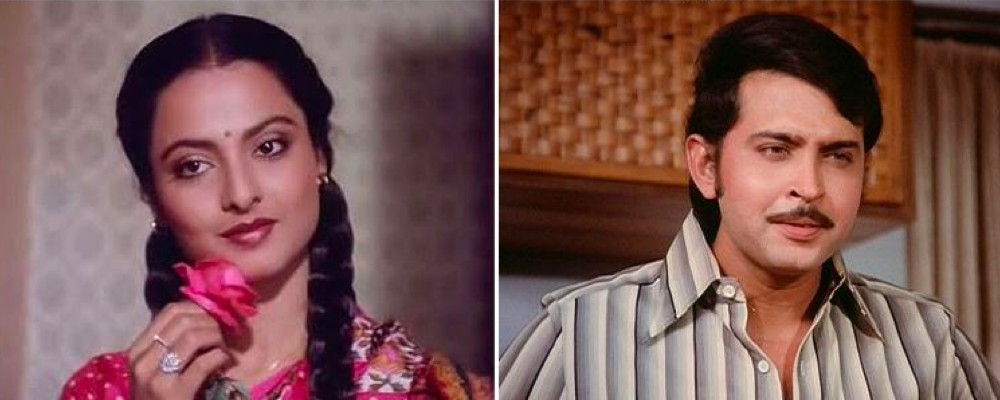 Hrishikesh Mukherjee's direction, Gulzar's dialogue writing, and Rekha's acting performance made this family comedy-drama 'Khubsoorat' (beautiful) indeed! Stressing on the importance of fun and laughter in one's life, this light-hearted film won the Best Movie Filmfare along with Rekha as the Best Actress Filmfare, in its next year! Manju (Rekha) comes to live with the Gupta family which lives under the strict discipline of its leading lady, Nirmala Gupta (Dina Pathak). But, Manju knows no life which is lived without fun and a bit of mischief! Now, how would Manju win Nirmala's heart? Another protagonist, full of life and fervour, is sketched and presented beautifully, by this brilliant director. (The leading female character and the story of the latest 'Khubsoorat' (2014) was inspired by the older one.)
9. Abhimaan (1973)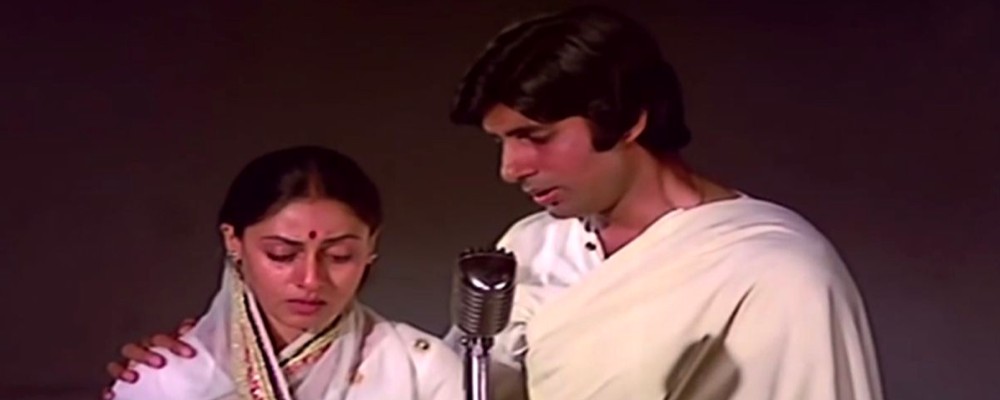 Coined around one of the core human vices; pride, is the movie 'Abhimaan'. It is one of the most remembered dramas of Indian cinema, woven around a married couple. Mukherjee paired Amitabh and Jaya Bachchan together as the leads in this movie, and their crackling chemistry became a benchmark for the leading pairs of Bollywood. The struggle of a successful and ambitious singer with his wife's increasing fame and his own pride is the crux of 'Abhimaan'. How do Subir's (Amitabh Bachchan) inner demons hold him from swallowing his pride and making way for his wife to earn more fame and success than he could, and whether the couple's relationship succumbs to this challenge is shown beautifully in this gripping tale of human emotions, love, and ambition! It is a must-watch because of its great performances, chemistry and music!
8. Gol Maal (1979)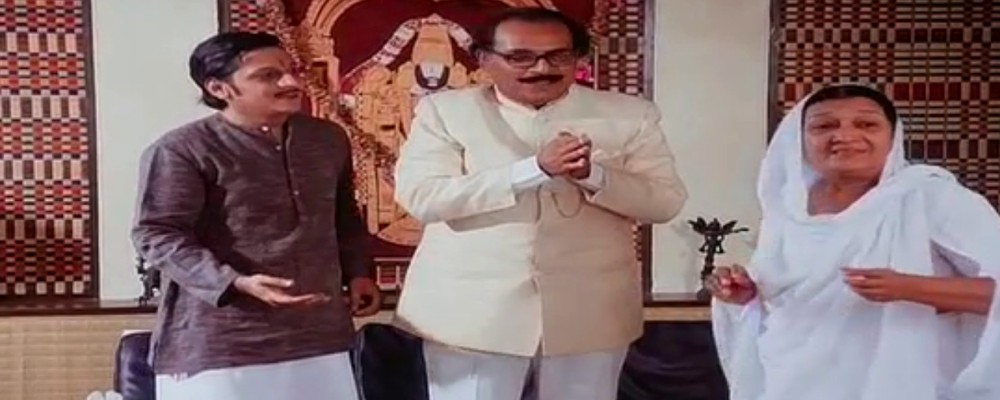 One of the best comedy screenplays, one of the best performances in comic roles, and one of the best on-screen chemistries ever seen, were all a part of this comical-classic – Gol Maal! It is a story of an ambitious fresher who has to live a 'double life', revive his dead mother with the help of a theatre actress, and cover up his love interest, and do much more mischief, in order to secure a job under a traditional and conservative boss! Amol Palekar and Utpal Dutt, along with a barrage of great actors have given tremendous performances in this film which is a guaranteed dose of laughter! This fun riot of a film is one of the best comedies that Bollywood has ever produced, and is a major recommendation for viewers of all ages and times!
7. Bawarchi (1972)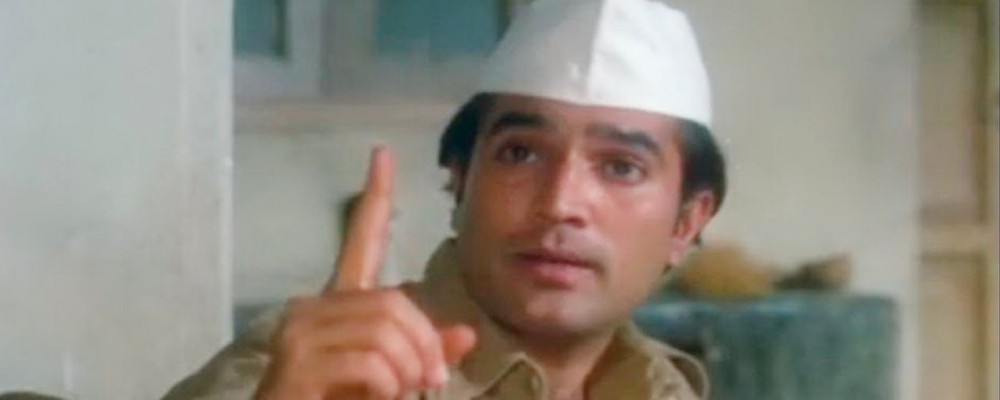 One of the most fun-filled dramas which gave Bollywood's superstar, Rajesh Khanna, a breather from his earlier serious films is 'Bawarchi' (Hindi for Chef). How does a mysterious, jolly, and a 'jack of all trades' chef comes into the life of a joint family whose ties have gone weaker, and how does he re-knit them together, is the plot of this wonderful piece of Indian cinema. With Rajesh Khanna's splendid performance, and the exceptional chemistry of the entire star cast (who played the squabbling Sharma family), this film will leave you with much more than just a few laughs! It will drive you to take a closer view of your own conduct in life and your equation with your family. Such is the magic of Hrishikesh Mukherjee's films!
6. Musafir (1957)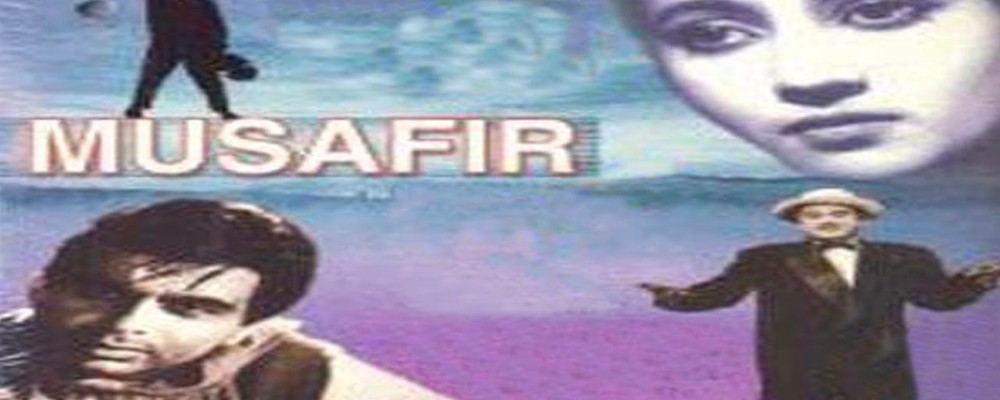 'Musafir' is one of the early films of Mukherjee. It is a three-part tale of Marriage, Birth, and Death. This movie runs a cycle of hope, despair, and again hope in the end where the stories of three families are entwined by the character which is constant in the movie, the house. First, a newly-wed couple, then an elderly man with his younger son and his widowed daughter-in-law, and then lastly, a brother with his widowed sister and her handicapped son, come one by one to reside in the house and present before us a unique imagery of woes, happiness, love and life. This film went on to win the National Film Award.
Read More: Anurag Kashyap Movies
5. Anuradha (1960)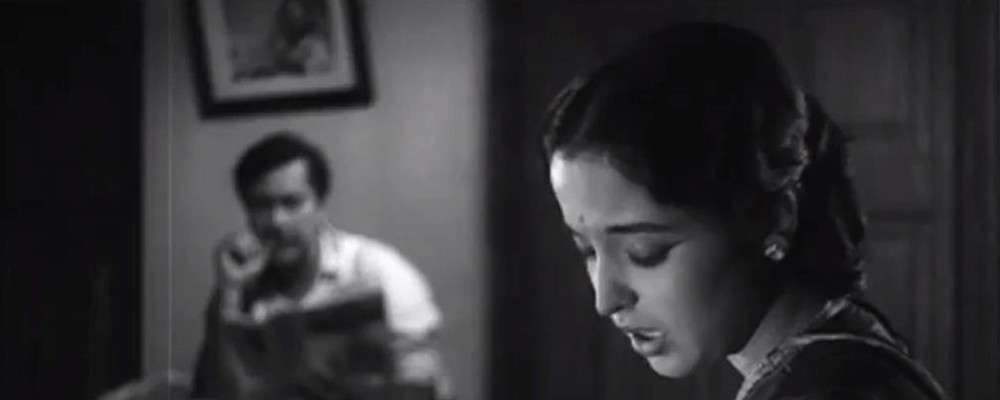 One of the most highly-acclaimed actors of the yester years of Indian cinema, Balraj Sahni, and Miss India- Leela Naidu came together as the lead pair of this film, and gave a tremendous performance under the direction of Hrishikesh Mukherjee. 'Anuradha' is the story of a beautiful, young, eligible woman who has a passion for singing, but decides to leave her world of comfort to marry and live with a noble man, a doctor who has chosen the path of sacrifice and devotion to save human lives. She does it, sees it all, and then gets another chance to decide if she should quit this uphill journey or choose her man with his mission, all over again. Watch this National Award-winning movie by Mukherjee to fall in love with Indian story-telling through its cinema.
4. Anari (1959)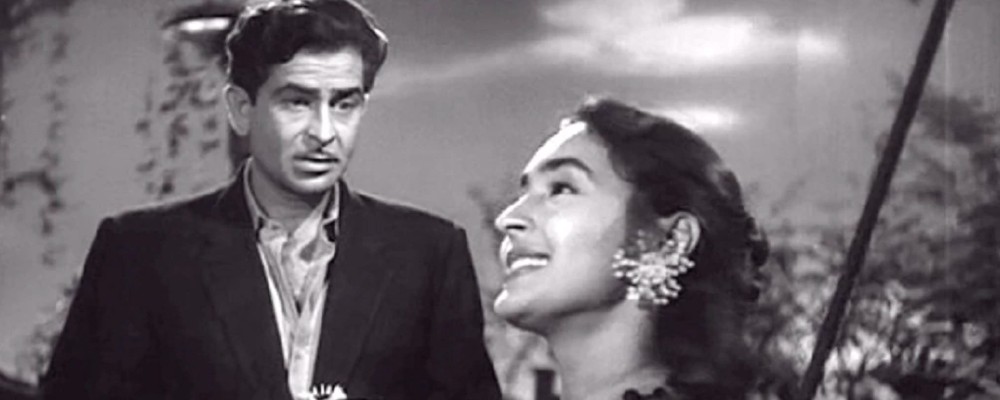 'Anari' is a tale of an innocent man caught amidst tricky circumstances. This movie is known to have added to one of the best works of the director-actor duo, Hrishikesh Mukherjee and Raj Kapoor. Raj Kapoor's innocent charm and his effortless performance worked wonders for his character, as the protagonist of the film. His chemistry with actress Nutan had already been popular and this movie only added to their on-screen charisma, as a pair. One of the unique qualities of this director was to be able to draw deep emotions out of his actors, and yet present them in a manner as simple as possible. From his protagonists to his support cast, all remain memorable to their audiences, as they are all presented beautifully to only add great value to the entire film.
3. Aashirwad (1968)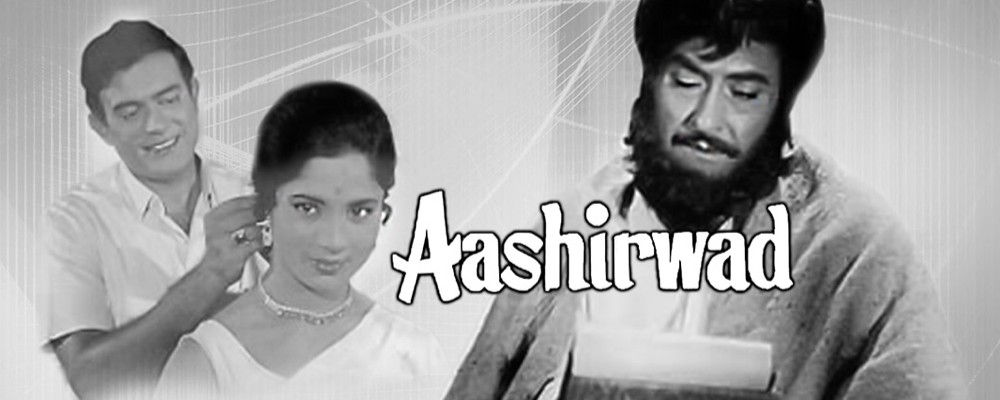 Hrishikesh Mukherjee most often aimed at depicting high principles and values of 'man' through his characters. Most of his work is an example of how these characters refuse to give up their ideals even in the face of most gruesome hardships. An actor who is known to be an important part of the director's filmography of such movies is Ashok Kumar. He played the role of 'Jogi Thakur' in 'Aashirwad'. Jogi's life goes through tragic circumstances where he is cheated by his own wife, and is forced to leave his daughter behind. His life continues to test him, and he ends up in jail. Despite the insurmountable challenges, he continues to walk the path of honesty and truth, and his life's end finally brings him to bless his child, his daughter Neena. This film gave Bollywood, one of the best performances by Ashok Kumar that won him the Filmfare as well as the National Film Award for Best Actor. This movie also received the National Film Award for Best Feature Film in Hindi. Watch out this movie for all this, and also for Ashok Kumar's rap number, 'Rail Gaadi'!
2. Satyakam (1969)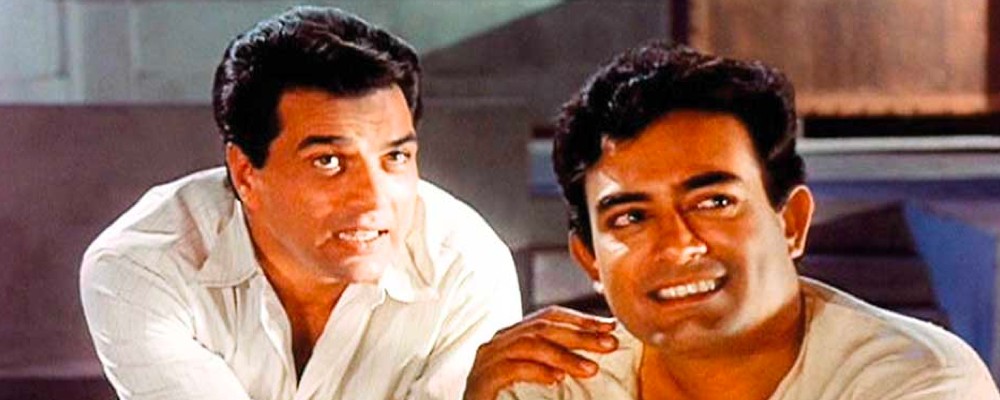 The director, with a long trail of the most loved and critically acclaimed movies, considered 'Satyakam' as one of his best works! This film is also known to give Dharmendra one of the best roles of his career! Set in a time right after the partition of India, this movie is about a righteous man's fight against the increasing corruption, in society. Satyapriya Acharya (Dharmendra) is a man of high principles who believes that 'man' is God's most worthy creation for a reason and hence, he must always follow the path that is inspired by Him. His beliefs are often challenged both at work and at home, but he refuses to succumb. The movie ends with Satyapriya's untimely death, post which everyone comes to understand his ideals, including his grandfather who had refused to accept his marriage with a woman of a lower caste. This movie dealt with the post-partition time in India, and raised questions which are still relevant for India's social and economic structure. This film won the National Film Award for Best Feature Film in Hindi.
1. Anand (1971)
Hrishikesh Mukherjee is a director who is known to have left a legacy for Indian cinema! His prolific filmography had stories, characters, performances, and music that have a timeless quality to them, and can tickle and move an audience, even today! One such gem of a movie from his entire body of work is – 'Anand'! Those who have watched it, would know why, and those who have somehow missed this valuable piece of India's biggest movie industry, must watch it to know why! The heart-piercing dialogues from Gulzar, such as "Zindagi lambi nahin, badi honi chahiye" (Life shouldn't be just longer but, bigger!) are etched in the minds of those who have viewed this movie even once! It wouldn't be an exaggeration to say that this movie is one of the most loved works of Hrishikesh Da and even Rajesh Khanna, both of who have had a tremendously successful career! Even Bhaskar's role, played by Amitabh Bachchan, is known to be one of the most memorable supporting roles of Bollywood! Anand (Rajesh Khanna), a man who only knows how to bring joy to every one's life, including the introvert and irritable Bhaskar, is dying of a rare disease of the intestine. He leaves us with an invaluable lesson on valuing the gift of life while sharing the joy of it with others! He reminded us how friendship and love is crucial for our lives to feel healthy and whole. This movie is Mukherjee's masterpiece which makes the audience of today crave for stories such as this!
Read More: Mani Ratnam Movies