After Sir Arthur Conan Doyle, if there is one person who has been the most influential detective fiction writer, it has to be Agatha Christie. Agatha Christie is not just a successful writer of detective fiction, she is an institution unto herself. Christie has hugely helped shape and develop the form, content, and structure of detective fiction through her writings. Hercule Poirot and Miss Marple are the two most famous creations of Christie. The interesting thing about her detectives is that they look quite timid and harmless in their appearance: Poirot is a short, quaint Belgian with a keen eye for neatness and order, while Marple is an elderly lady.
What Christie does through her novels can be called breaking of the stereotypes that are usually associated with detectives. If you look at some of her achievements, which are unimaginable for other writers — her books are the third-most published in history, only after William Shakespeare and the Bible — you can see why she has been so popular. Christie's works have been translated to a total of 103 languages, making her the most translated author ever. Her novel, 'And Then There Were None' is the highest-selling mystery novel of all time and the fifth highest-selling book ever. Christie is also the author of the longest-running play of all time, 'The Mousetrap'. Christie's novel, 'The Murder Of Roger Ackroyd' is widely regarded as among the best crime novels ever written. If you have a penchant for mystery and detective stories like those of Christie's, then we've got some recommendations for you. Here's the list of really good series and movies you must see if you love Agatha Christie.
6. Midsomer Murders (1997-)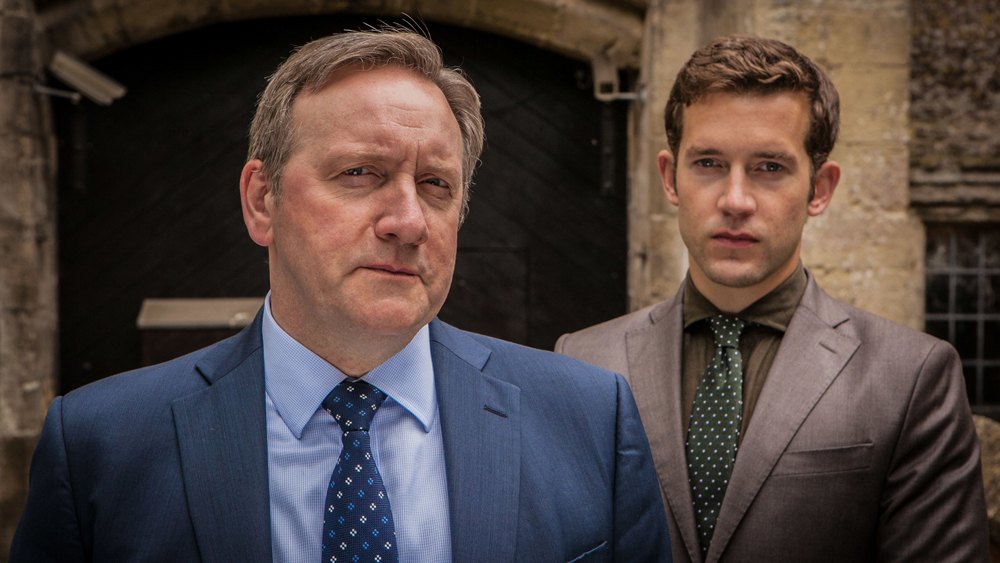 Currently in its 20th season, 'Midsomer Murders' is a popular detective show set in the town of Midsomer. The chief character of the series is Chief Inspector Tom Barnaby. Barnaby along with his younger cousin, John, and some sergeants working under him solve the many murders that happen in Midsomer. The unique thing about the series is that despite being a detective series, there is a whimsical approach to life which gets reflected in the undercurrents of dark humor that is prevalent throughout the show. In 2011, John Nettles, the actor who plays the role of Tom Barnaby, retired from the series, and the character of Michael Barnaby (Neil Dudgeon), became the leading character. The show is based on the series of books called 'Chief Inspector Barnaby' written by Caroline Graham.
5. A Kind of Murder (2016)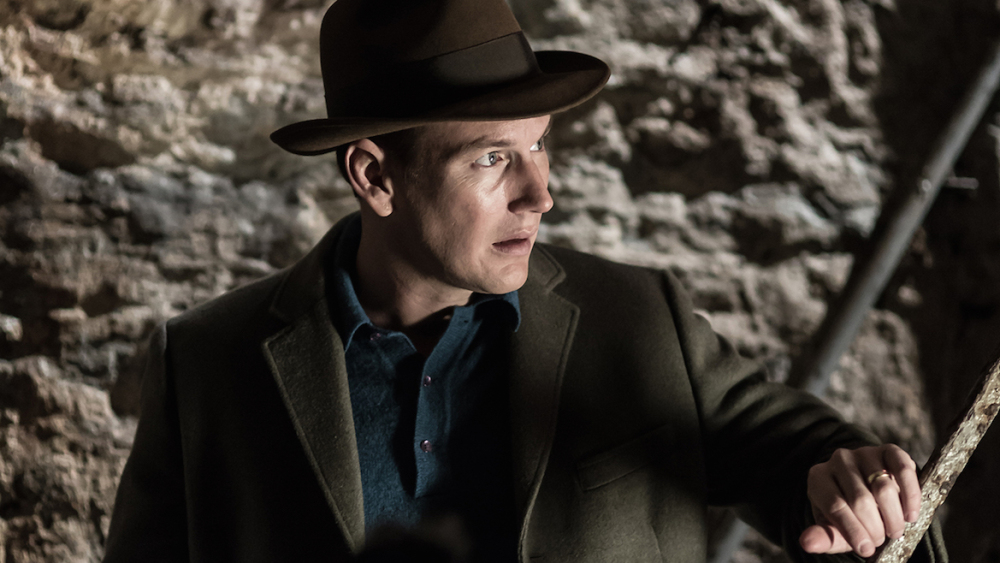 In this 2016 film, Patrick Wilson plays the role of Walter Stackhouse, who is an architect but also wants to write novels. Wilson's character is usually drawn towards murder and mystery novels, and when he hears about the mysterious death of a woman living nearby, Stackhouse gets drawn towards the incident and sets forth to explore the details. The death has been confirmed as murder by the police. Stackhouse, in order to investigate deeper, meets with the woman's husband by locating him in a bookstore.
While he is busy investigating, Stackhouse's private life is revealed to be not that easygoing and harmonious. Things get even more disastrous and complicated as his wife dies. This leads the police to speculate whether the two husbands were responsible for killing their wives. As the movie progresses, an interesting plot twist occurs, which takes the film quite far away from our usual expectations. The movie ends on a dark and somber note. Andy Goddard directed the movie based on a screenplay written by Susan Boyd. Patricia Highsmith's novel 'The Blunderer' is the main inspiration behind the movie. Critics did not take too kindly to this picture. Many complained that the plot is not that well-developed.
4. Agatha and the Truth of Murder (2018)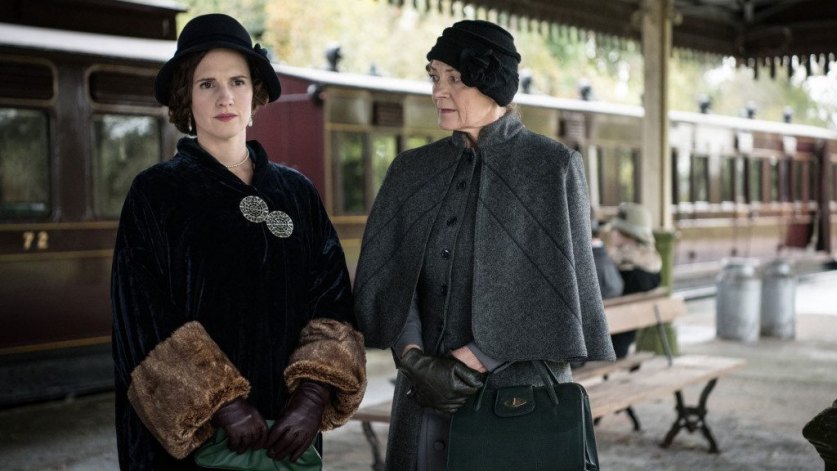 In 1926, Agatha Christie had very famously disappeared from her home as a result of her husband's infidelity. This disappearance received widespread public attention from all across the globe. 'Agatha and the Truth Of Murder' fictionalizes these ten days of Christie's disappearance as a time when the famous detective novelist gets involved in solving a real murder. The movies starts with Christie in a problematic stage of her life. She is constantly bogged down by the pressure of delivering quality novels, and on top of it, her marriage has hit a rocky patch as her husband has fallen in love with someone else. In such a time, Christie is approached by a lady who believes that her powers of writing and solving detective novels naturally gives her an ability to solve real-life crimes. At first reluctant, Christie later agrees to take up the case. The deceased victim is Florence Nightingale Shore, the goddaughter of the famous social reformer. To obtain total anonymity, Christie decides to escape from her home.
Audiences really loved the movie, with some saying that it is highly enjoyable to watch a famous author going on an adventure on her own. The movie also shows the friendship that existed between the two most famous mystery writers — Christie and Sir Arthur Conan Doyle. We see Christie taking tips from Doyle on how to go past writer's block.
3. Broadchurch (2013-2017)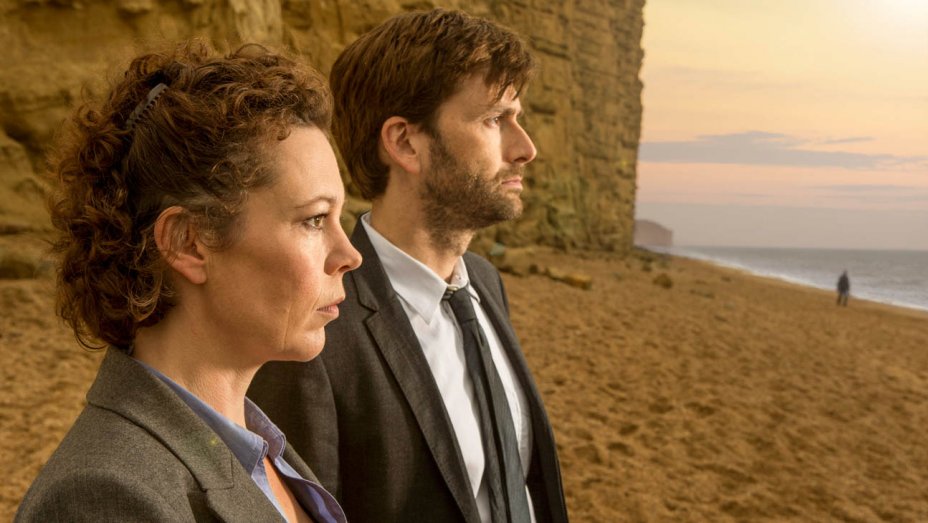 This critically acclaimed series was created by Chris Chinball and ran for three seasons. The main focus of the series is the murder of 11-year-old Danny Latimer. Two police detectives, DI Alec Hardy (David Tennant) and DS Ellie Miller (Olivia Colman) are the central characters of the series. Members of Danny's family also play a major part in the three seasons. The first season focuses on the murder of Danny in a quiet town called Broadchurch. Murder of such a small kid naturally draws a lot of media attention, and this quaint town suddenly becomes a huge center of attention. The investigations carry on into the second season where we see that Hardy is being troubled by a former case while he is busy trying to bring Danny's killers to justice. Rape of a woman in the same town becomes the primary focus of the third and final season, which also deals with the Latimer family trying to desperately forget the loss of Danny.
2. Sherlock (2010-2017)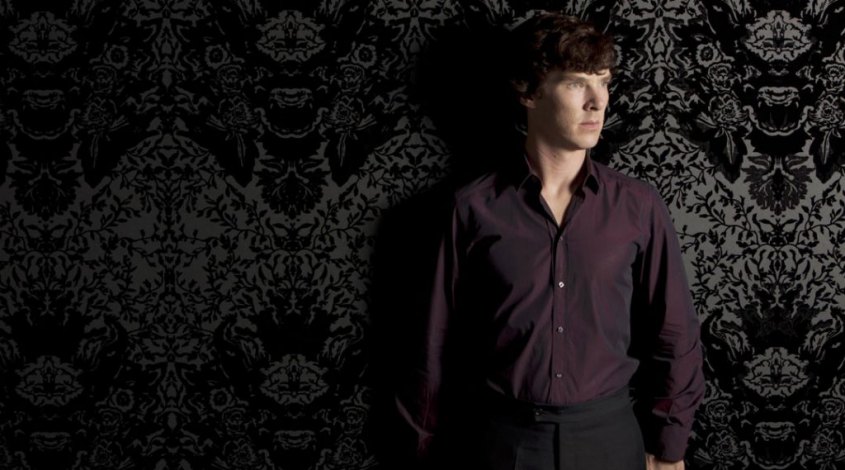 One of the most popular shows of recent times, 'Sherlock' is a modernized version of Sir Arthur Conan Doyle's famous stories on the adventures of Sherlock Holmes. Each episode in the series can be called a TV movie itself and is usually around 90 minutes in length. Sherlock's character is played by Benedict Cumberbatch and Martin Freeman dons the role of Dr. Watson. Mark Gatiss, one of the series creators and writers, also plays the role of Mycroft Holmes in the show. The central villain running through all the seasons is Jim Moriarty (played by Andrew Scott). The series has garnered widely positive reactions from both audiences and critics. Four seasons have been released till date, while a fifth season has been planned.
Read More: Best Revenge Movies on Netflix
1. Sherlock Holmes (2009)
Directed by Guy Ritchie, 2009's 'Sherlock Holmes' saw Robert Downey Jr. take on the role of the famous sleuth. The story of the movie is an original one and is not adapted from any of Doyle's works. We see Sherlock and Watson trying to stop a mystic from brainwashing many important people of England. This mystic, known as Lord Blackwood, says that he wants to use supernatural means to expand England' kingdom. The movie received widespread critical acclaim, especially for its action sequences, Downey's performance, and the musical score by Hans Zimmer.
Read More: Best Philosophical Movies on Netflix