We live in circles, in loops, to be precise! We are moving from one instant, one action, or one place to another, only to return to that instant, that action, or that place again. In other words, the world functions in closed, fast-moving, infinite loops. There are always moments that make you want to slow down or pause and reflect on this loop structure of our lives.
An effective way to do this mental exercise is to watch a 'philosophical movie.' However, there is no telling how a movie can affect you philosophically since, more than a genre, philosophy is how a person perceives a certain film. You can learn about leadership from the 'Transformers' movies just as you can learn about the importance of family from the 'Fast and Furious' movies, although it is advised not to go about robbing banks for it. But yes, we are talking about those movies that can have a life-changing effect on you, and a lot of great films in the genre are presently available on Netflix.
20. White Noise (2022)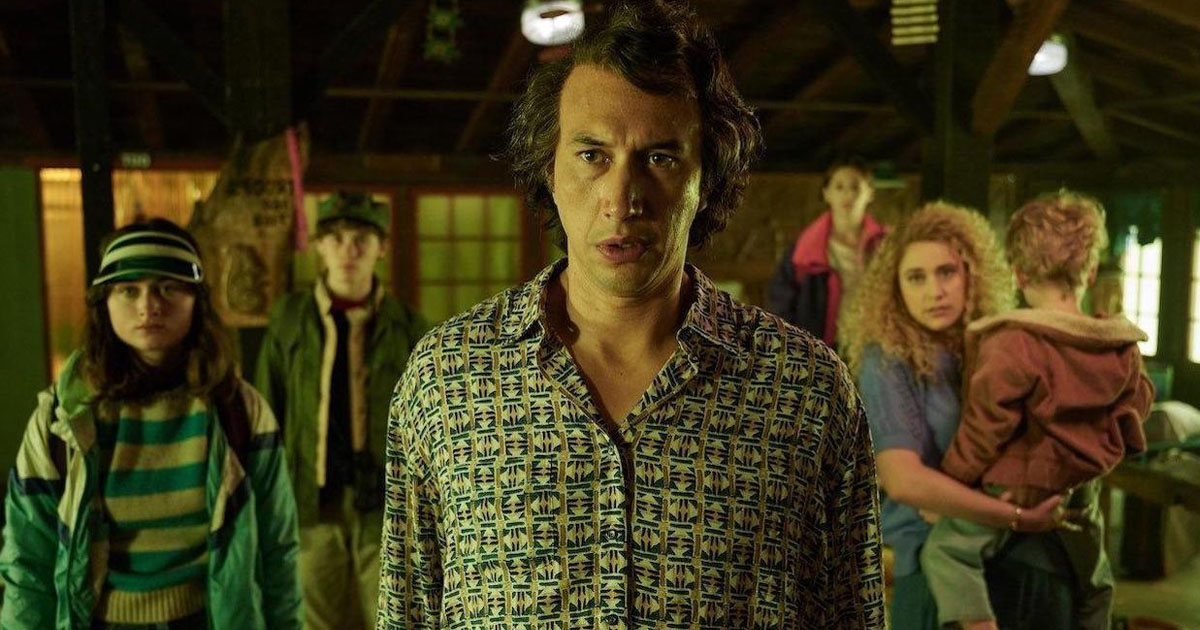 Written and directed by Noah Baumbach, 'White Noise' is an absurdist drama film. The plot revolves around Jack Gladney (Adam Driver), who has created "Hitler studies," the subject he teaches at the university, though he has little to no understanding of German. Jack lives with his wife, Babette, and the four children they have between them. When one of Jack's colleagues, Murray Siskind, approaches him to ask for his help in developing a unique field of study based on Elvis Presley, he acquiesces. The quiet life of the townsfolk is interrupted following a train accident that releases harmful gasses in the air, prompting the authorities to conduct a mass evacuation. After exposure to the chemical waste, Jack believes that he will die, which impacts his subsequent actions. You can watch the movie here.
19. Marriage Story (2019)
Starring Scarlett Johansson, Adam Driver, Laura Dern, Alan Alda, and Ray Liotta. 'Marriage Story' is a drama movie directed, written, and co-produced by Noah Baumbach. It centers upon the complicated relationship of an actress and her well-accomplished stage director husband. After trying counseling to settle their marital troubles, the couple fails to resolve their issues, and their problems continue to persist. While 'Marriage Story' does not capture the complexities of the husband-wife relationship in its entirety, it does give an intimate understanding of conflicts that often arise when a couple falls out of love. You may watch the film here.
18. Irreplaceable You (2018)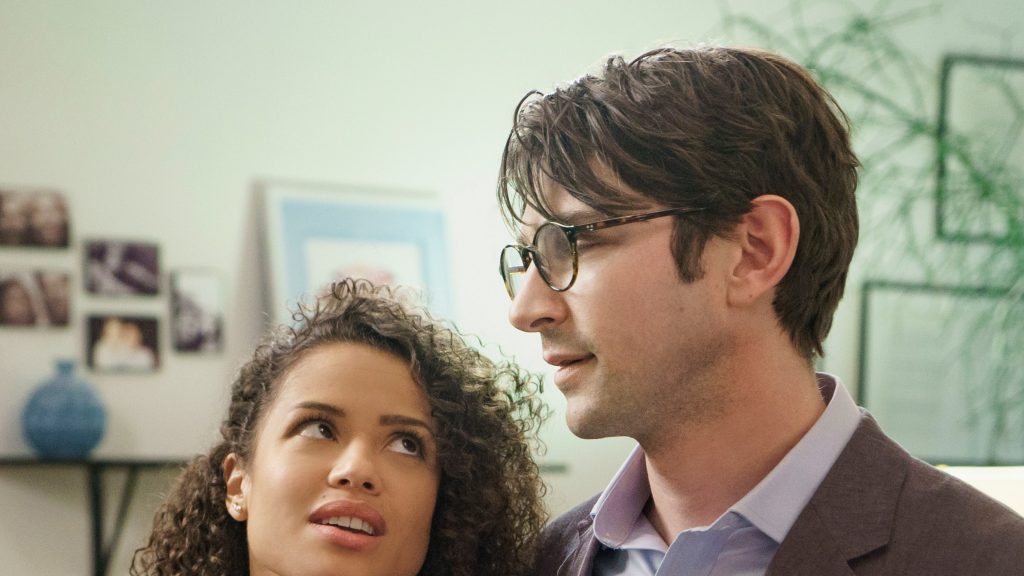 Directed by Stephanie Laing, 'Irreplaceable You' is a story about the relationship of two characters who have been friends since childhood. Abbie (Gugu Mbatha-Raw) and Sam (Michiel Huisman) have a happy life in New York City until one day, it is revealed that Abbie has been diagnosed with cancer. As soon as this news comes to light, Abbie is of the opinion that she needs to find a new person for Sam to fall in love with. She takes upon the responsibility to look for such a person. As she goes about doing so, Abbie meets several people who become important influences on her life. They teach her that it is important to live to one's heart's content no matter how little time we have in our hands. This film gives us a positive philosophical perception of death as something not to be feared and to be taken as another part of life. Feel free to check out the movie here.
17. Black Mirror: Bandersnatch (2018)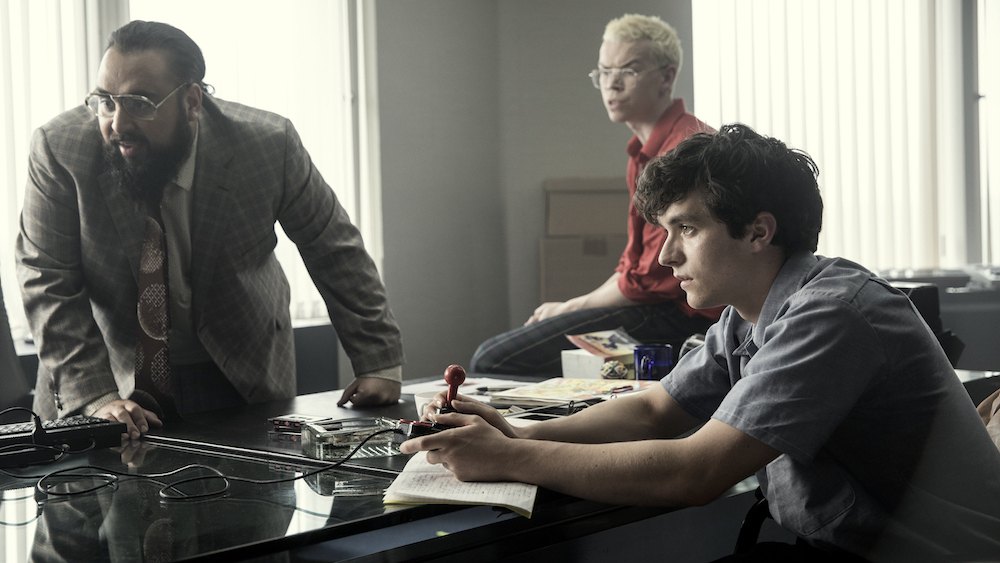 'Black Mirror' is no doubt one of the most eye-opening TV shows we have ever seen. This series has, through its unique stories, opened our eyes to the various horrors the technologies around us can give rise to. When the makers released their film 'Bandersnatch,' expectations were sky-high because the film promised a movie-watching experience unlike anything we had ever seen before. The story of the film centers around a video game developer who, inspired by a book called Bandersnatch, wants to adapt it into a game where the player will get to decide how the storyline progresses. As he keeps developing the game, this character understands that even his life is not under his control. And who is controlling his life? It is us, the viewers. You can check out the film here.
16. End Game (2018)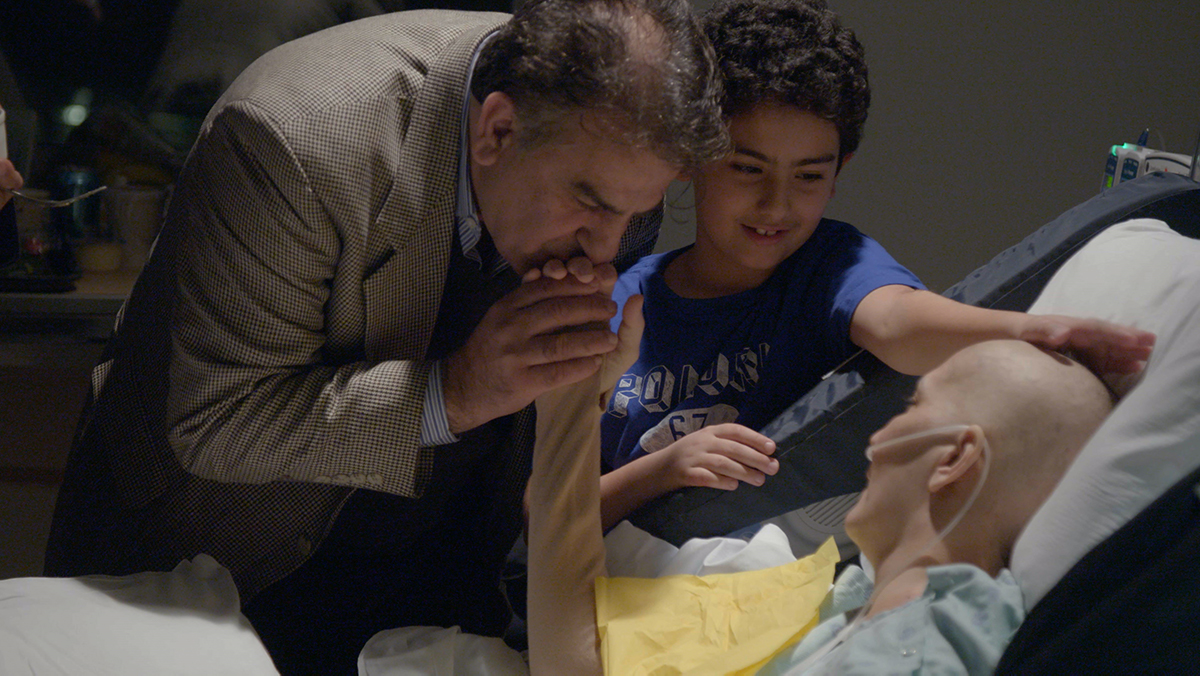 Directed by Rob Epstein and Jeffrey Friedman, 'End Game' is a short documentary that sheds light on palliative care and offers profound insights into the shortness of human life and the harsh reality of death. Following some of the most dedicated and visionary medical practitioners who are constantly fighting the battle of life and death with their patients, 'End Game' turns its attention towards terminally ill patients in a San Franciso hospital. While offering people much-needed moral and medicinal support, some of these doctors have taken the daunting task of changing the general outlook on death and life. You can watch 'End Game' here.
15. Pieces of a Woman (2020)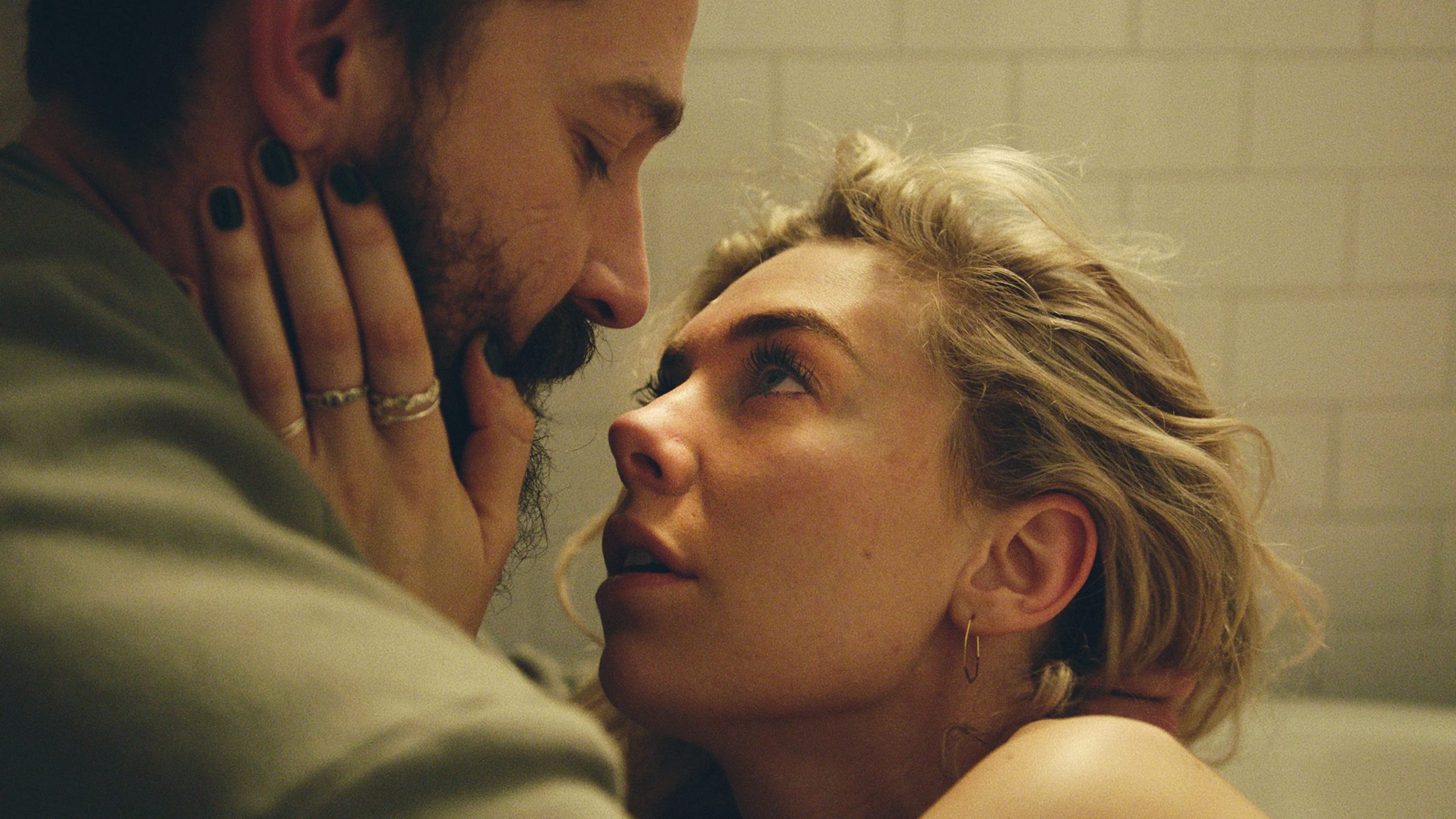 Based on Mundruczó and Wéber's stage play, 'Pieces of a Woman' is a drama movie that follows the Boston couple Martha and Sean, who decide to have a home birth despite the risks. Unfortunately, things go well on the day of delivery, and the couple ends up losing their child. While Martha's mother files a court case against the midwife, Eva, the protagonist, is overtaken by grief and suffering. The movie delves deeper into sensitive subjects like child loss and its repercussions while offering a compassionate understanding of the pain that parents go through when they lose their children. You may watch it here.
14. I'm Thinking of Ending Things (2020)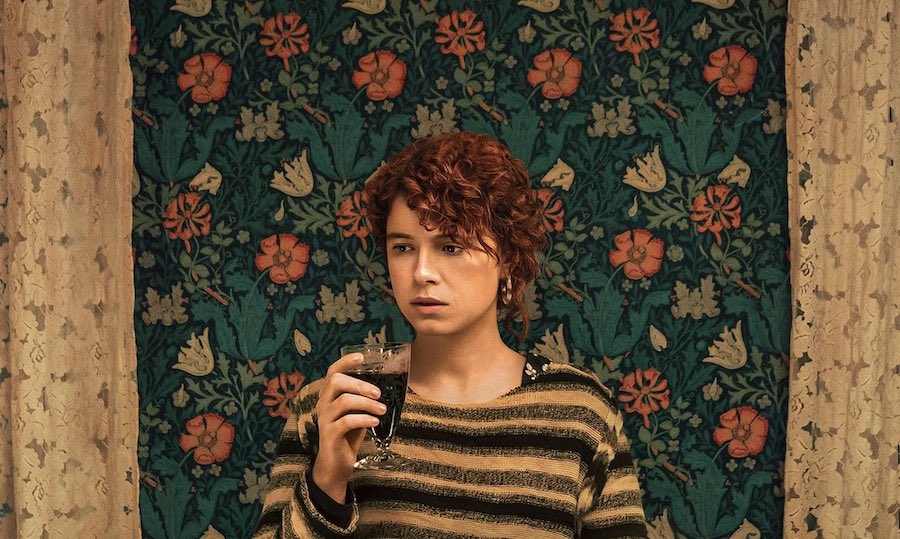 Inspired by Iain Reid's novel of the same name, 'I'm Thinking of Ending Things' is a psychological thriller film directed and written by Charlie Kaufman. The Jesse Plemons and Jessie Buckley starrer revolves around a young woman who tags along with her boyfriend on a road trip to the latter's parents. Sadly, the couple gets stuck at their destination due to a snowstorm, and the protagonist is forced to rest of the time with her boyfriend's family. The experience has a strange effect on her as she begins to question her own identity and her relationship as well. You may watch 'I'm Thinking of Ending Things' here.
Read More: Best European Film Directors of All Time
13. Private Life (2018)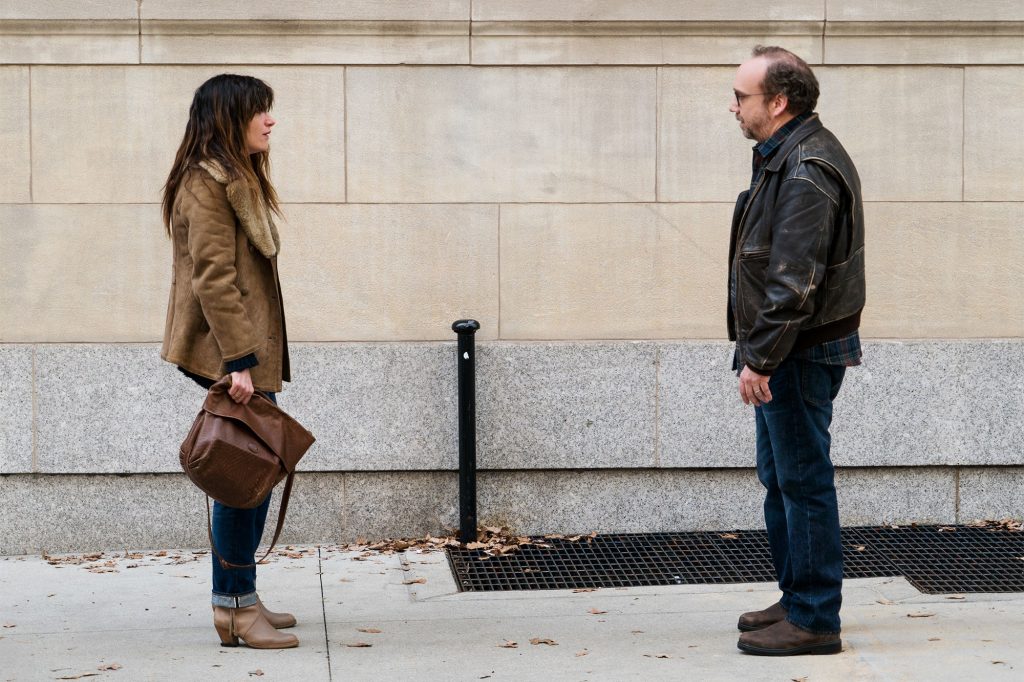 Paul Giamatti and Kathryn Hahn star in this Netflix original film, which is extremely important and relevant in today's world. The two leading actors play the roles of a couple, Richard and Rachel, who are desperately trying to have a child after their natural processes fail. From IVF to adoption to artificial insemination- they try everything they can, but nothing seems to be working in their favor. They even go to the extent of asking Richard's niece to donate her eggs for their artificial insemination. The process becomes so emotionally challenging for our protagonists at that point that they decide to give everything up.
While it is natural for any married couple to yearn for a child, this film teaches us that it is much more important to be happy yourself in whatever you wish to do in life. Many people have several desires that they run after throughout the day. In the process, what they don't realize is that life slowly passes by without them even noticing it once. This is something we should never allow to happen to ourselves. You can stream the film here.
12. The Platform (2019)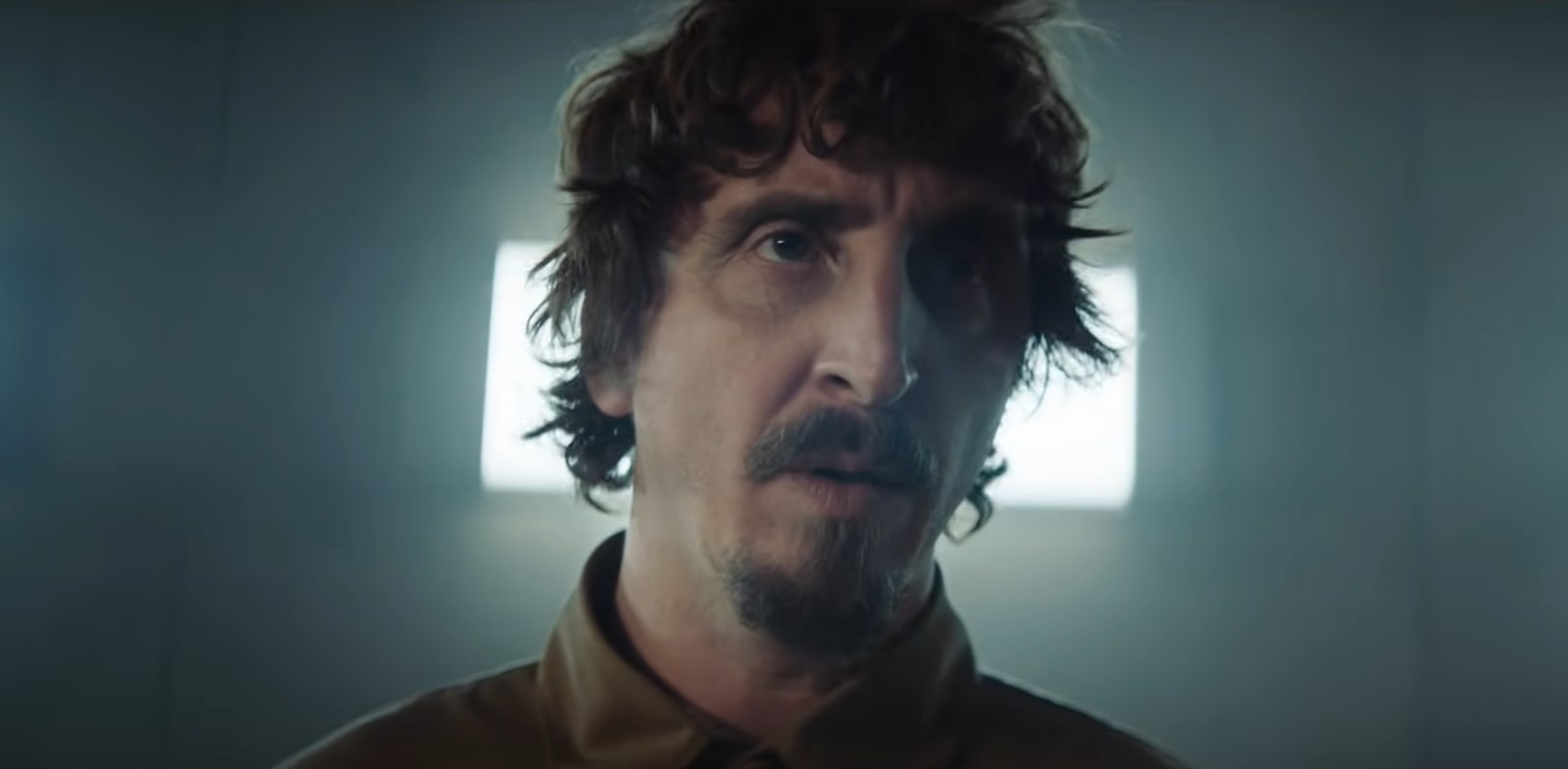 Directed by Galder Gaztelu-Urrutia, 'The Platform' is a social science fiction-horror film written by David Desola and Pedro Rivero. The Iván Massagué and Antonia San Juan starrer focuses on the inmates of a vertical prison where the ones living on the top level are fed level while the ones surviving on the levels below are hardly given enough food to get by. The situation naturally fuels envy and pits the inmates against one another. With each passing day, the starving criminals become more and more agitated, and the anger that builds up is only waiting to be unleashed. 'The Platform' looks at human nature by pushing people to their very limits by starving and isolating them. You can stream 'The Platform' here.
Read More: Best Civil War Movies of All Time
11. Forgive Us Our Debts (2018)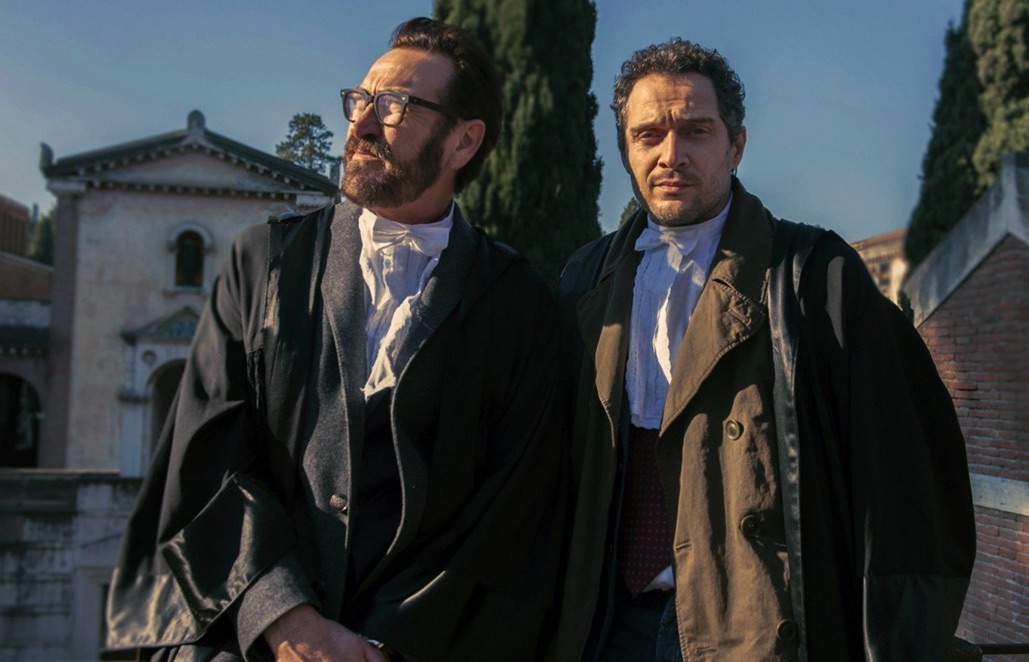 An Italian original film from Netflix, 'Forgive Us Our Debts' is directed and co-written by Antonio Morabito. The story of this film centers around one man who is bogged down by the amount of money he owes to various people and desperately wants to get out of the mess. Having no way out, he decides to start working as a debt collector for a loan shark. While signing up for the same, he did not even imagine the lows he would have to stoop to to carry out his job. This situation finds him getting into situations he always wanted out of in the first place. 'Forgive Us Our Debts' shows us that a deal with the devil is not a way out of any situation. Because once we sell off our honor, it is like selling off our souls. And from there, any escape is next to impossible. You can stream the film here.
Read More: Best Divorce Movies of All Time
10. 6 Balloons (2018)
A Netflix original film, '6 Balloons' stars Abbi Jacobson and Dave Franco as a brother-sister duo. The film starts with Katie (Jacobson) planning a surprise birthday party for his boyfriend Jack. When she goes to buy the cake, she also decides to pick up her brother Seth (Franco) for the party. Seth is a regular heroin user who needs to be admitted to a rehab center as soon as possible, but the two clinics where Abbi takes him turn them down. Getting more and more impatient, Seth says that he needs to get his hands on some heroin as soon as possible and even forces his sister to buy the drug for him. After quite some time, it dawns on Abbi that there is no use asking his brother to rectify himself unless he does not want it from the bottom of his heart. You can watch the movie here.
Read More: Best French New Wave Films of All Time
9. Dear Zindagi (2016)

'Dear Zindagi' is an Indian Hindi film starring Alia Bhatt and Shah Rukh Khan and directed by Gauri Shinde. The film addresses life's philosophy from the POV of relationships. Kaira (Bhatt) is a cinematographer from Mumbai who gets bored with his boyfriend and gets involved with another guy. But when this guy goes and marries his ex, Kaira cannot handle it. The events that follow land her in her hometown of Goa, India, where she comes face to face with psychologist Jehangir Khan (Khan). From here begins the discussions of her relationships, feelings, emotions, and philosophical questions and answers about life. You may watch the film here.
8. Guillermo del Toro's Pinocchio (2022)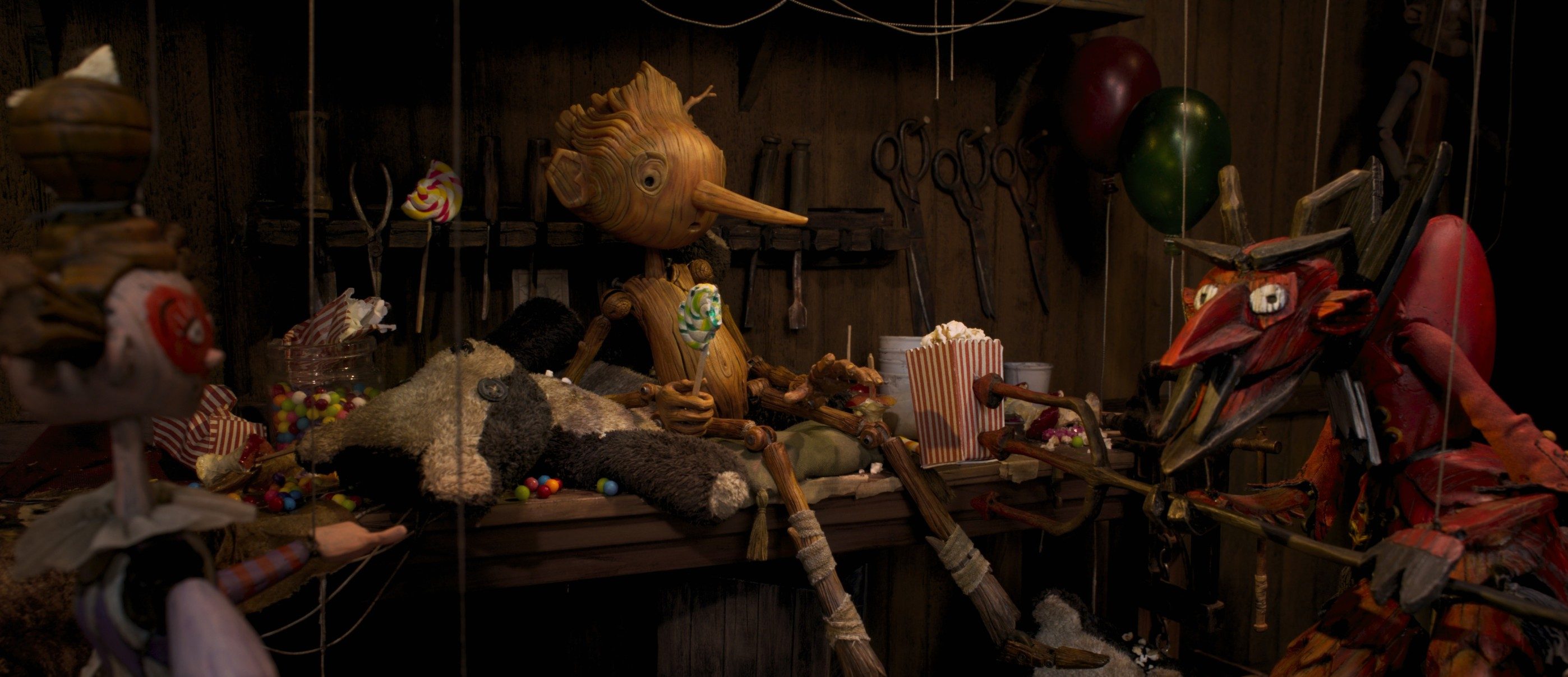 Described as "a fable about disobedience as a virtue," 'Guillermo del Toro's Pinocchio,' is a stop-motion animated reimagining of the classic story of the marionette magically brought to life to bring a smile to the grieving woodcarver Geppetto who lost his son Carlo during a bombing in the Great War in Italy. It will be a disservice to the tale and the movie if we reveal any more, but we must also tell you that it is tough to put into words what the movie is able to achieve, all thanks to animation, which del Toro has clearly stated isn't a genre but a medium. Animation is cinema. Feel free to check out the movie here.
7. If Anything Happens I Love You (2020)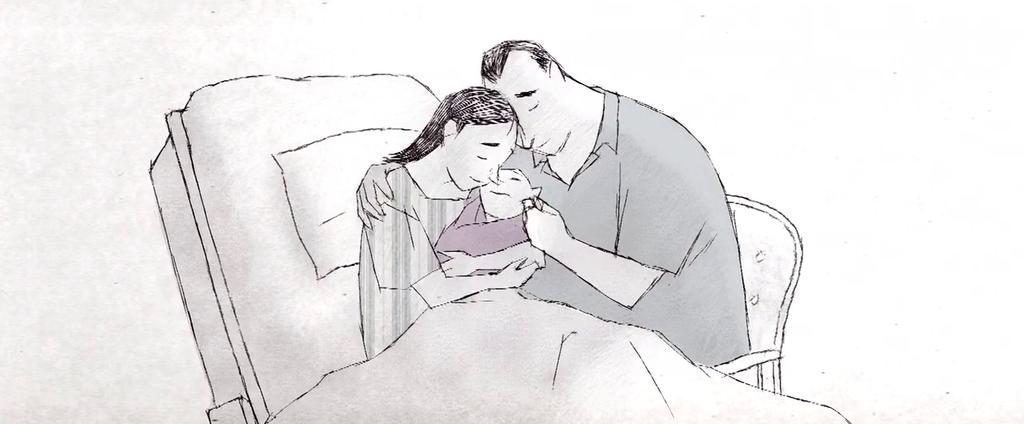 This movie proves just how effective a short can be despite its runtime. 'If Anything Happens I Love You' is a 12-minute-long animated short film written and directed by Will McCormack and Michael Govier. It tells the story of a grieving mother and father who have lost their little daughter in a tragedy. What kind of tragedy? Telling you would be depriving you of its effectiveness. All that we can say is that it has won the Best Animated Short Oscar at the 2021 Academy Awards. You can check out the film here.
6. The Zookeeper's Wife (2017)

The philosophy of life transcends time. This is why a good deed done more than 85 years ago affects us the same way as it did then to the person or the people who were on the receiving end. They may not be alive anymore, but their deeds live on through cinema. In 'The Zookeeper's Wife,' we have a Polish couple, Dr. Jan Żabiński (Johan Heldenbergh), director of the Warsaw Zoo, and her wife Antonina (Jessica Chastain), who use their zoo to hide the Jews during the Nazi's invasion of Poland in 1939. They saved around 300 lives. Directed by Niki Caro, the film is based on Diane Ackerman's book of the same name. Needless to say, it serves as a painful reminder of the horrific times that we as a species have been through and survived, as well as of the presence of love and humanity even in the darkest of times. You can watch 'The Zookeeper's Wife' here.
5. Eat Pray Love (2010)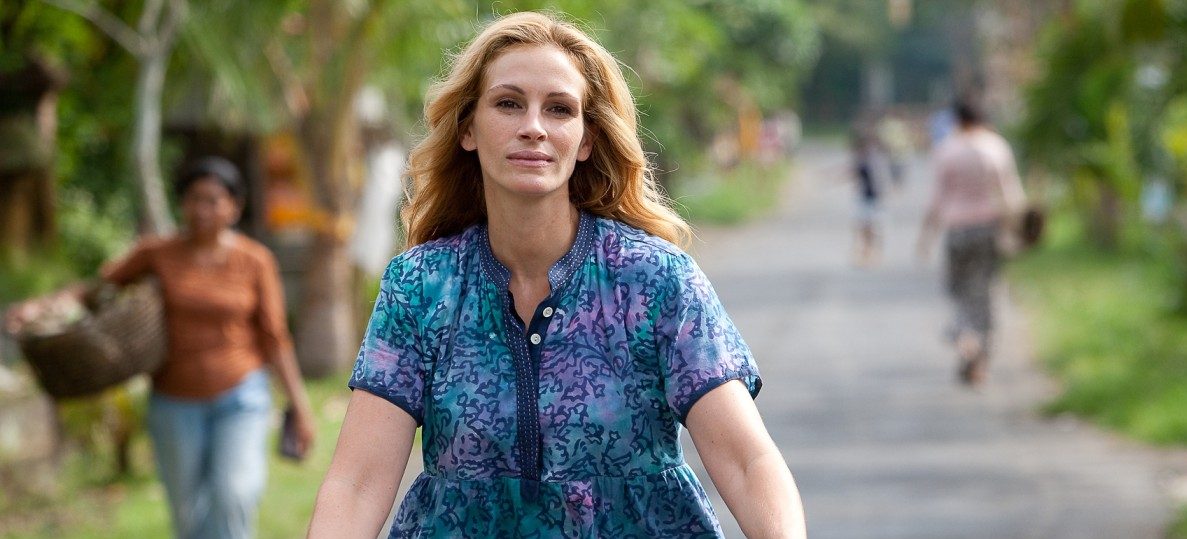 Fed up with her own post-divorce life and without any idea about what she wants, successful modern woman Liz Gilbert (Julia Roberts) decides to go on a year-long journey around the world to concentrate on things she never did. For this, she chooses Italy, India, and Bali in that order. This is where the title comes from, i.e., Italy is for her nourishment, India is for her prayers, and Bali is for her inner peace and self-love. So basically, 'Eat, Pray, Love' is the three basic principles of her life. But does she get what she is looking for? To find this out and explore her journey, you can watch the movie here.
4. A Man Called Otto (2022)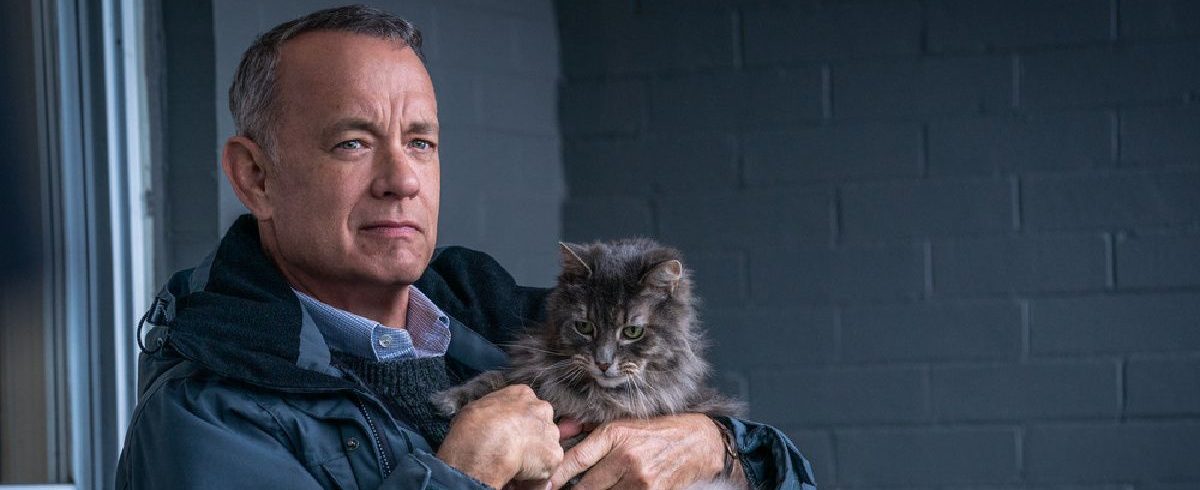 Directed by Marc Forster, 'A Man Called Otto' is the story of Otto (Tom Hanks), a grumpy old widower who lives alone. While the pain that comes with losing the person you loved the most and spent most of your life with can only be comprehended by those who have been through it, it is understandable, even if to a certain degree. Nothing would feel nice in such a world. However, when a family moves in next door, Otto is sweetly ushered into their world. As expected, Otto isn't able to cope with it in the beginning, but with time, things start to change. A small gesture, a quick smile, a wave, a little hello, all these slowly start to affect Otto, positively changing him. If you want to know just what can happen if you treat people nicely, you can watch 'A Man Called Otto' here.
3. Call Me by Your Name (2017)
17-year-old Elio Perlman (Timothée Chalamet) develops feelings for 24-year-old Oliver (Armie Hammer) and vice versa, and both explore it during a summer in Italy. This is the basic plot of the Luca Guadagnino-directed film that received 4 Oscar nominations. The best thing about love is that it gets more palpable when it finds suitable surroundings. There is no place where love cannot bloom, but a beautiful place does make love more beautiful. So if you want to 'see' love, 'Call Me by Your Name' is streaming here.
2. Queen (2014)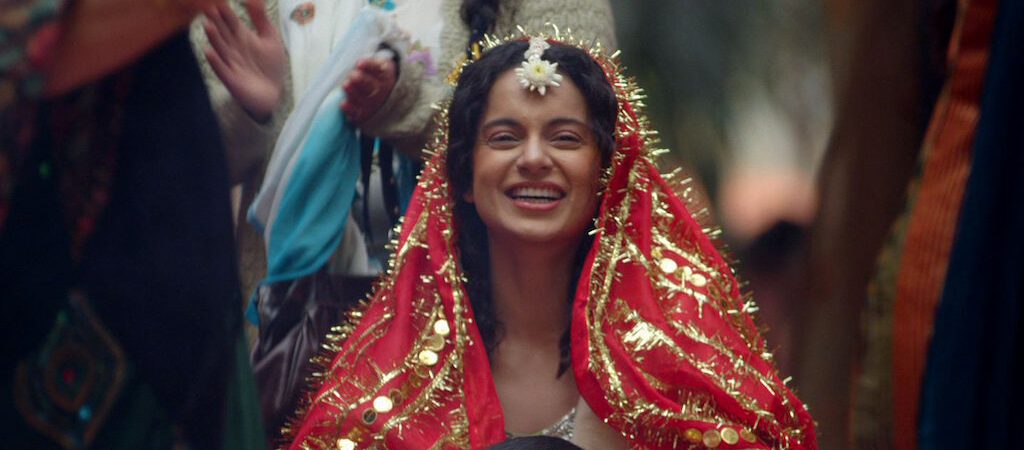 While Julia Roberts' Liz Gilbert chooses to go on the trip, 'Queen' is an Indian Hindi film directed by Vikas Bahl, wherein Rani Mehra (Kangana Ranaut) decides to go on her solo honeymoon to Paris and Amsterdam after the groom cancels the wedding. He cites the reason that his abroad lifestyle won't allow him to adjust to her conservative nature. While it seems overwhelming at first, the trip brings Rani face-to-face with herself and the world, making her realize just how bigger her life is than just her wedding. Sometimes it takes a no to realize the many yesses that are waiting for you. You can stream the film here and find out the yesses that come Rani's way.
1. The Dreamseller (2016)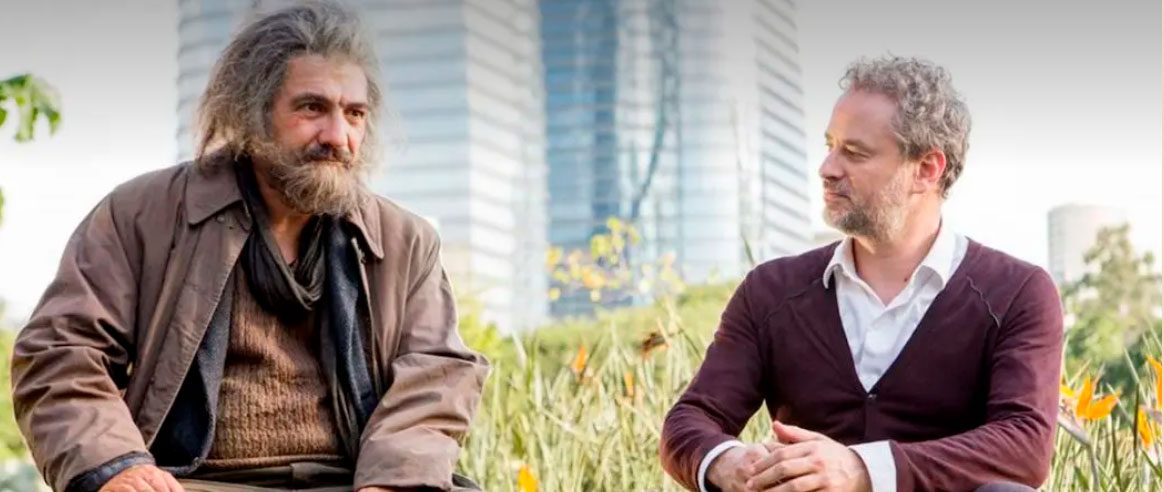 Based on the series of books by Augusto Cury, 'The Dreamseller' is a Portuguese-language Brazilian film. The plot revolves around two men: the eponymous Dreamseller and the disillusioned psychologist Júlio César. 'The Dreamseller' is Mellon Lincoln Filho, one of the wealthiest men in the world. Over the years, he has built up a massive business empire that encompasses banks, IT, retail, and construction companies. However, following the deaths of his wife and daughter, Mellon simply vanished. Years later, he is found on the streets, attempting to teach people what truly matters in life. Meanwhile, Júlio has been estranged from his wife and son and contemplates suicide. This is when the two men meet, and their lives change. You can watch the movie here and find out how.
Read More: Best Gay and Lesbian Movies on Netflix