We live in circles, in loops, to be precise! We are moving from one instant, one action or one place to another, only to return to that instant, that action or that place again. In other words, the world functions in closed, fast-moving, infinite loops. There are moments you want to slow down or pause and reflect on this loop structure of our lives. The best way to do this mental exercise is to step into some movie house showing a 'philosophical movie.' Yeah, we are discussing those movies today that might have a life-changing effect on you. Scroll down through this list of really good philosophical movies on Netflix available for streaming right now. You may also find many of these movies on Hulu or Amazon Prime.
13. Amanda Knox (2016)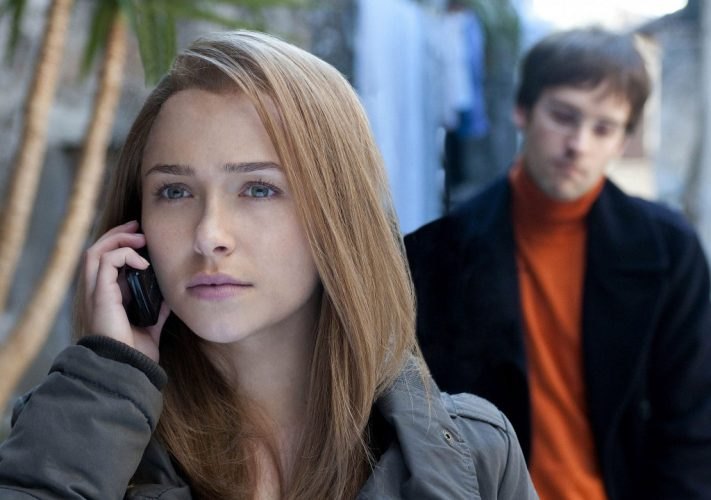 The
Netflix Original Documentary
'Amanda Knox' explores the notorious case of Amanda Fox.
The trial of Amanda Knox
made headlines in the international press for its dramatic appeal of the paradox, whether Amanda is a psychopath of a naive girl trapped in a plot in a foreign country! Amanda Knox is an American woman who was convicted with the murder of her roommate, another exchange student and spent four years in an Italian prison.
She was acquitted after four years and the documentary retraces the proceedings of the trial, media coverage and Amanda Knox's life in those terrible days. The narrative often reminds us of the pathetic human plight in the face of utter helplessness and how the systems of power deal with such an individual. Knox's bizarre behaviour during trial leaves the movie open-ended without a conclusion.
Read More: Best Survival Movies on Netflix
12. Cloud Atlas (2012)
'Cloud Atlas' qualifies all the mandates for a movie to be a mind-bender. Based on the award-winning novel by David Mitchell, the movie has Tom Tykwer and the Wachowskis at the helm! The movie spans across six stories which stretched from the 19th century to a post-apocalyptic future. Known for their interest in bending storylines, the director trio, weave action, mystery and romance in a particular cinematic pattern. The plot explores our simple actions and their reactions influence individual lives throughout the past, the present and the future. The movie brilliantly portrays an action of kindness in the distant past causes a rebellion in the distant future. We come across the same cast, but in a different role, space and time as the narrative move forward along cinematic time. 'Cloud Atlas' makes us rethink our concrete concepts of time, space, freedom, art, love, and absoluteness.
11. The Matrix (1999)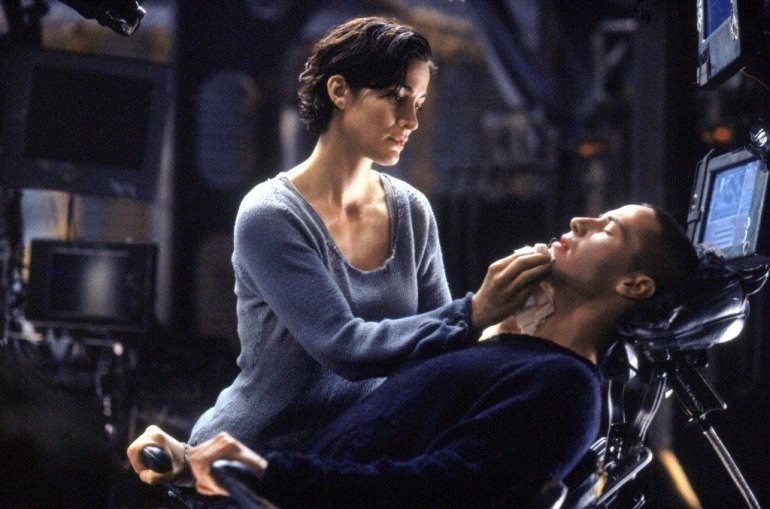 One of the most iconic science fiction films of all time, 'The Matrix' is the brainchild of the Wachowskis. Starring Keanu Reeves, Laurence Fishburne, Carrie-Anne Moss, Hugo Weaving, and Joe Pantoliano, the film centres around a computer programmer called Thomas Anderson who one day comes across a strange man called Morpheus. This strange man tells Thomas the world we see around us is nothing but a simulated reality which has been created by the highly advanced machines which control the earth's population right now. Morpheus tells Neo that he is the only one who is capable enough to stop this tyranny of the machines and thus he should join Morpheus and his team of fighters. Though initially taken aback, Neo agrees to be on Morpheus' side. The film makes us question the reality we see around ourselves and makes us question what actually is real in the first place? The lives that we live today with our over-indulgence in gadgets and phones is a life where most of the reality is simulated or constructed by us.
10. Irreplaceable You (2018)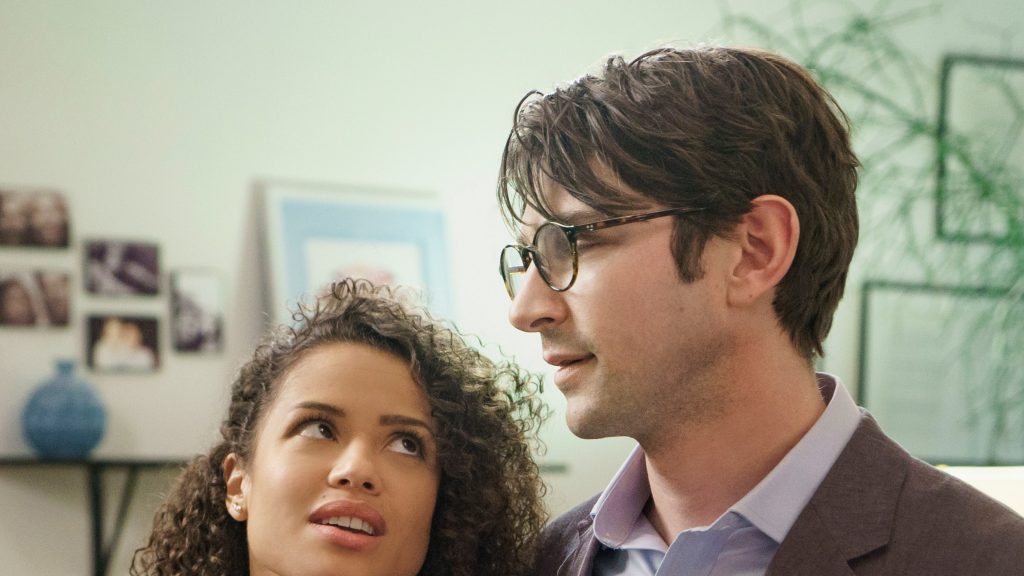 Directed by Stephanie Laing, 'Irreplaceable You' is a story between the relationship of two characters who have been friends since childhood. The couple, Abbie (Gugu Mbatha-Raw) and Sam (Michiel Huisman) have a happy life in New York City until one day it is revealed that Abbie has been diagnosed with cancer. As soon as this news comes to light, Abbie is of the opinion that she needs to find a new person for Sam to fall in love with. She takes upon the responsibility to look for such a person. As she goes about doing so, Abbie meets several people who become important influences on her life. They teach her that it is important to live to one's heart's content no matter how less time we have in our hands. This film gives us a positive philosophical perception of death, as something not to be feared and to be taken as another part of life.
9. Black Mirror: Bandersnatch (2018)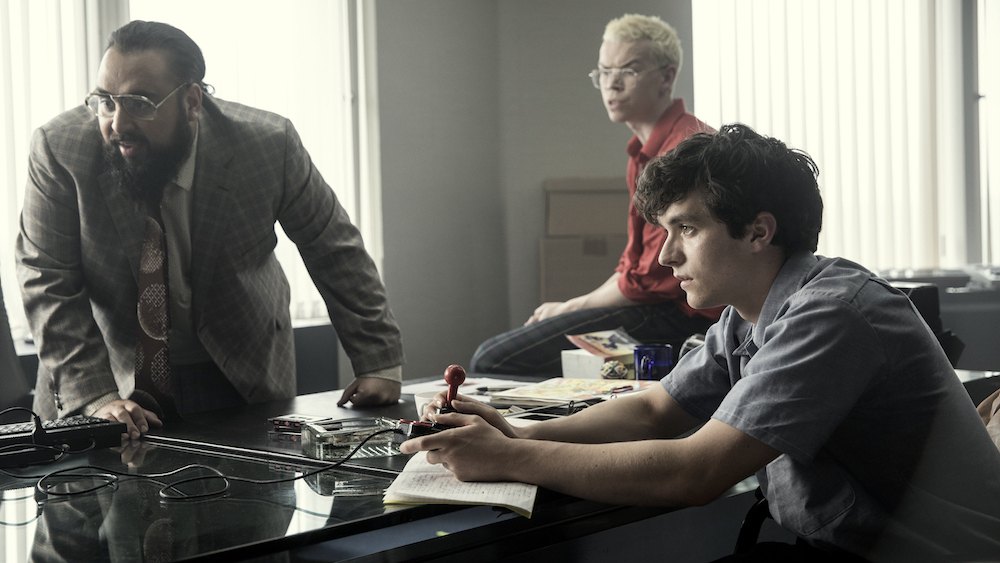 'Black Mirror' is no doubt one of the most eye-opening TV shows we have ever seen. This series has, through its unique stories, opened our eyes to the various horrors the technologies around us can give rise to. When the show makers released their film 'Bandersnatch', expectations were sky-high because the film promised a movie-watching experience, unlike anything we had ever seen before. The story of the film centres around a video game developer, who, inspired by a book called Bandersnatch, wants to adapt it into a game where the player will get to decide how the storyline progresses. As he keeps developing the game, this character understands that even his life is not under his control. And who is controlling his life? It is us, the viewers.
8. Under The Skin (2013)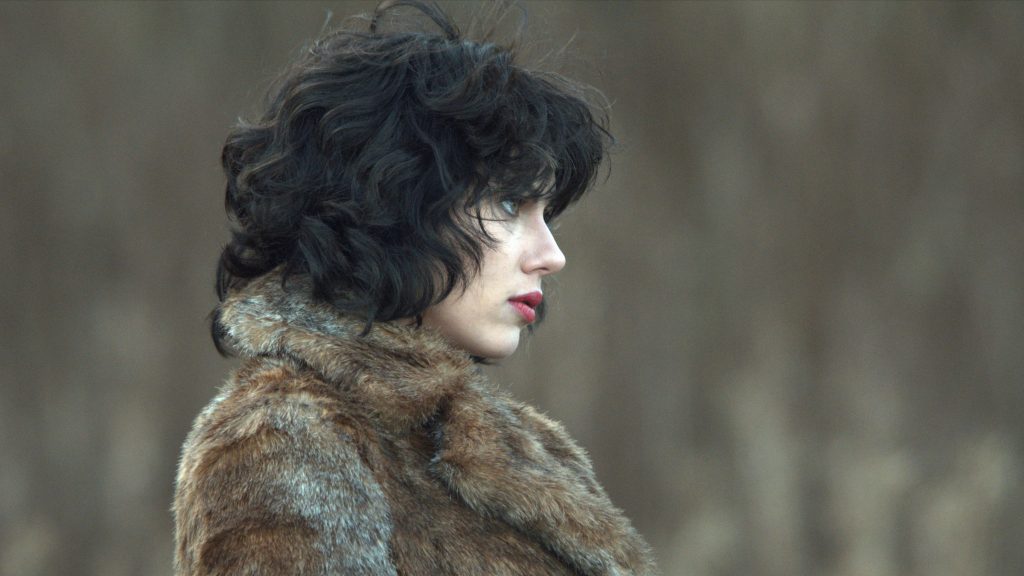 This Johnathan Glazer film starring Scarlett Johansson is one of the best films to have released in this century. Here, Johansson plays the role of an alien who comes to the earth in the form of a human female, lands somewhere in Scotland, and keeps seducing men using her sexuality. Interestingly enough, all these men who presume that she will be having sex with them, get ultimately sent off to another dimension where they are nothing more than interesting creatures. This film shows us life from the perspective of an alien. In most science fiction films that we have seen over the years, aliens have always been treated as a menace from the outside world which has come to destroy the earth's peace. However, it so happens that here, we get to look at human beings from the perspective of the outsider. This film manages to take us into territories which had till then remained undiscussed in films.
7. Boyhood (2014)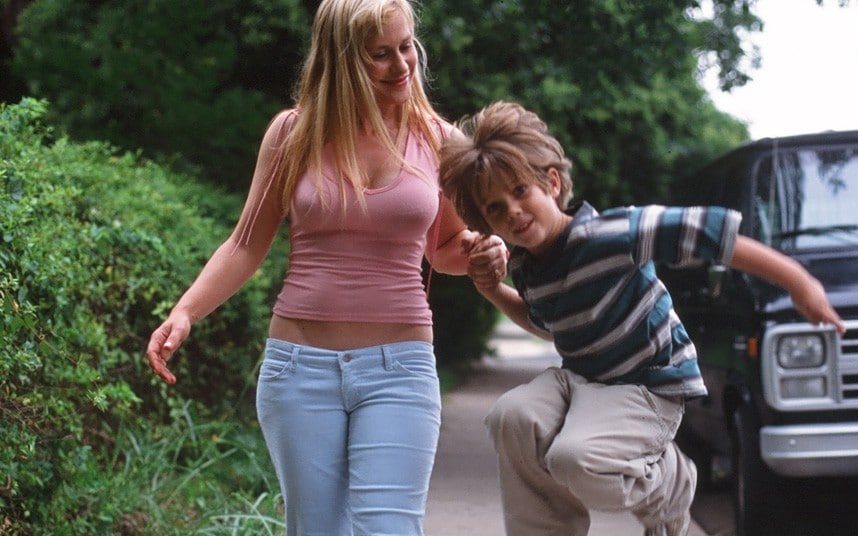 Richard Linklater's 'Boyhood' documents the painful process of growing up with surgical precision. The movie has been made over a period of 12 years with the same cast members ageing and evolving along with the movie. 'Boyhood' narrates the story of a divorced couple raising their young son. The boy named Mason, played by Ellar Coltrane, grows up in front of the viewers for twelve years, from first grade at age 6 through 12th grade at age 18. The movie dissects his relationship with the parents evolves over the 12 years. 'Boyhood' is one of those rare movies which depict the paradox of childhood with all its stark realities and fantasies. Richard Linklater squeezes and stretches the time and creates a time capsule. The movie becomes a mirror turned towards us, our childhood and parenting at so many points once we are inside this time capsule.
6. Her (2013)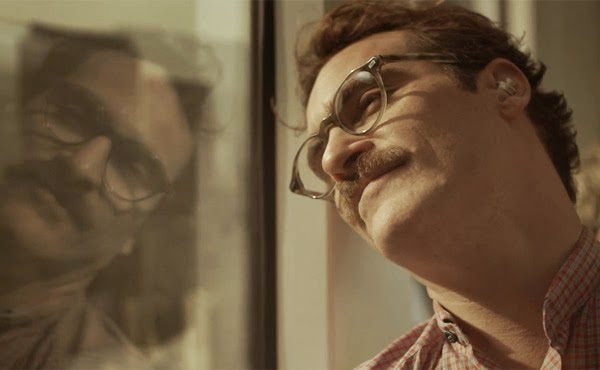 The versatility of Joaquin Phoenix as an actor reached new heights with this 2013 film written, directed, and produced by Spike Jonze. Here, Phoenix plays the character of a lonely man living all alone in a near-futuristic society where AI's have developed to the extent where they can respond to humans' emotions and can themselves sound like they are living, breathing entities. Phoenix's character, Theodore Twombly, buys a new OS which has an in-built AI that can sound like the user wants it to. Theodore wants a female AI, and so the OS names itself Samantha. Over a certain period of time, Theodore, surprised at the AI's ability to respond to emotions, eventually falls in love with Samantha. As the two of them go through several ups and downs in their relationship, one question that the film tries to ask is very important- if such a situation arises where an AI is capable of understanding emotions and responding to them just like any human being, do we consider them living beings, or mere machines?
Read More: Best European Film Directors of All Time
5. Private Life (2018)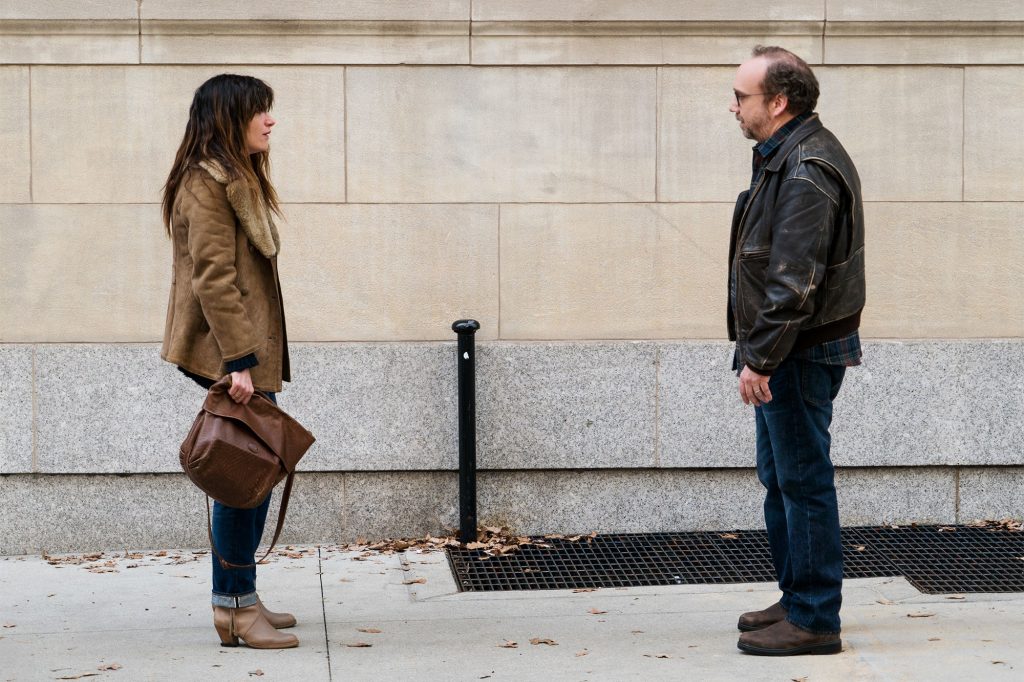 Paul Giamatti and Kathryn Hahn star in this Netflix original film which is extremely important and relevant in today's world. The two leading actors play the roles of a couple, Richard and Rachel, who are desperately trying to have a child after their natural processes fail. From IVF to adoption to artificial insemination- they try everything they can, but nothing seems to be working in their favour. They even go to the extent of asking Richard's niece to donate her eggs for their artificial insemination. The process becomes so emotionally challenging for our protagonists at that point that they decide to give everything up.
While it is natural for any married couple to yearn for a child, this film teaches us that it is much more important to be happy yourself in whatever you wish to do in life. There are many people who have a number of desires that they run after throughout the day. In the process, what they don't realize is that life slowly passes by without them even noticing it once. This is something we should never allow to happen to ourselves.
4. Bottom of the World (2017)
'Bottom of the World' is a hypnotic tale on the complex equation connecting memory and time. When a young couple En route LA for a fresh start after turbulent episode, a stopover in a motel for a night's stay the movie turns into unknown depths of mystery and hallucinations. The mysterious disappearance of the young woman follows and the man in an alternate world with memories of her in his head, but no trace of her existence. 'Bottom of the World' tests our grip on reality and perceptions with a unique narrative.
Read More: Best Civil War Movies of All Time
3. Forgive Us Our Debts (2018)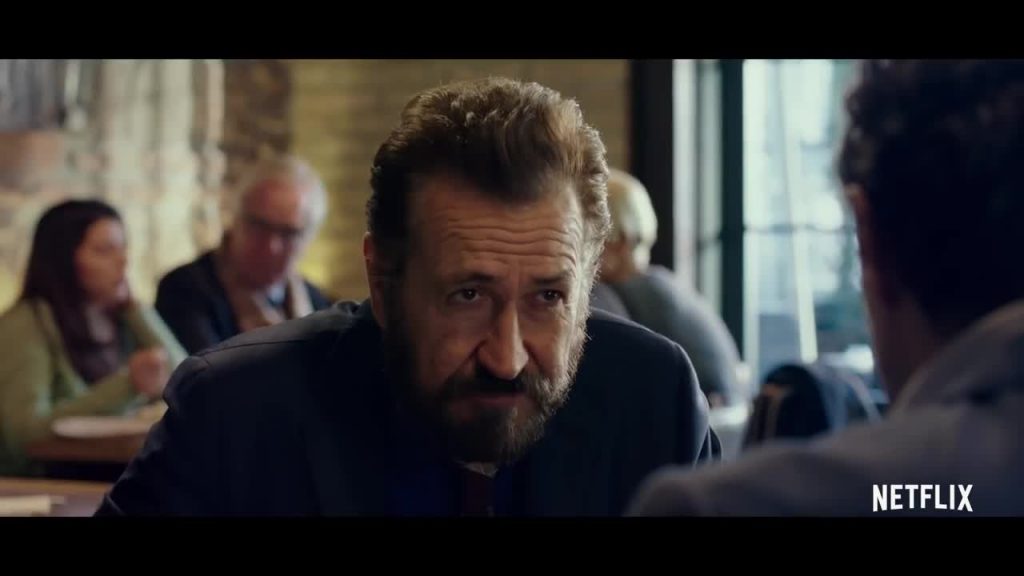 An Italian original film from Netflix, 'Forgive Us Our Debts' is directed and co-written by Antonio Morabito. The story of this film centres around one man who is bogged down by the amount of money he owes to various people and desperately wants to get out of the mess. Having no way out, he decides to start working as a debt collector for a loan shark. While signing up for the same, he did not even imagine the lows he would have to stoop to in order to carry out his job. This situation finds him getting in situations he always wanted out of in the first place. 'Forgive Us Our Debts' shows us that a deal with the devil is not a way out of any situation. Because once we sell off our honour, it is like selling off our own souls. And from there, any escape is next to impossible.
Read More: Best Divorce Movies of All Time
2. 6 Balloons (2018)
A Netflix original film, '6 Balloons' stars Abbi Jacobson and Dave Franco as a brother-sister duo. The film starts with Katie (Jacobson) planning a surprise birthday party for his boyfriend Jack. When she goes to buy the cake, she also decides to pick up her brother Seth (Franco) for the party. Seth is a regular heroin user who needs to be admitted to a rehab centre as soon as possible, but the two clinics where Abbi takes him to turn them down. Getting more and more impatient, Seth says that he needs to get his hands on some heroin as soon as possible and even forces his sister to buy the drug for him. After quite some time, it dawns on Abbi that there is no use asking his brother to rectify himself unless he himself does not want it from the bottom of his heart.
Read More: Best French New Wave Films of All Time
1. Blue Is the Warmest Color (2013)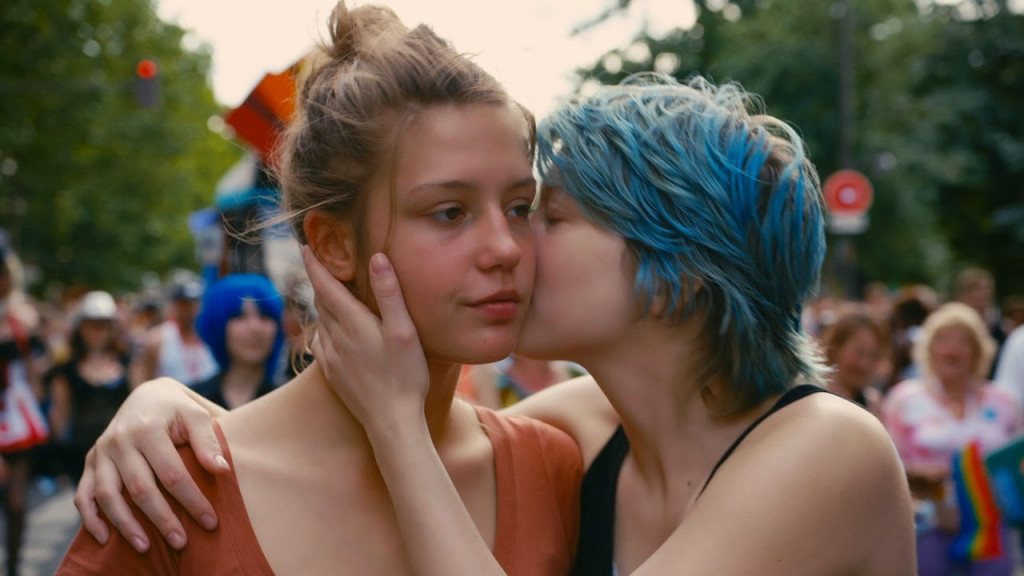 Director Abdellatif Kechiche explores the mysterious equations of mutual attraction, sexual orientation and obsession in his ultra-poetic feature 'Blue is the Warmest Color.' When Adèle, a high school student starts to explore her sexual preference, she crosses paths with Emma, a free-spirited woman. When Adèle is discriminated by her friends due to her sexual choices, Emma accepts her unconditionally and together they start to explore dynamics of sexuality, sexual preferences, social acceptance, and obsession, while their relationship evolves through ups and downs.
Read More: Best Gay and Lesbian Movies on Netflix