Dave Franco was mostly known as actor-director James Franco's younger brother, until he appeared in a supporting role in a comedy movie, which starred Channing Tatum in the lead. Dave slowly worked his way up in the industry, while he was still studying and doing theatre. James' manager propelled him to make the gradual shift from TV to the big screen and Dave finally received the recognition he deserved.
Dave started to appear in inconsequential roles in films like 'After Sex', 'Superbad', 'Milk' etc and also starred in some blink-and-you-miss roles in films until 'The Shortcut' got him noticed in the main stream. Post a list of duds again, Dave acted in elder brother James-directed biographical film 'The Broken Tower', where he played Franco's younger self and got his big break with '21 Jump Street'. Here's a list of top 10 Dave Franco movies that brought him out of his brother's shadow.
10. Unfinished Business (2015)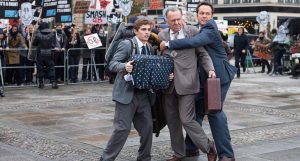 An out-an-out comedy movie starring Vince Vaughn in the lead, the film talks about a small-time businessman, who quits his former job to start his own venture, for which he travels all the way to Europe with two of his associates and ends up in situations he had never dreamt of. The film was a box office bomb and was panned by the critics, yet Dave Franco, who played Vaughn's intellectually challenged subordinate with a positive outlook towards life, without going overboard with it, was widely lauded for his portrayal.
9. Warm Bodies (2013)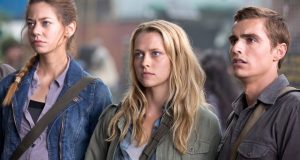 This romantic zom-com was based on Isaac Marion's titular novel and the movie with a paranormal theme starred Nicholas Hoult, Teresa Palmer and John Malkovich in lead roles. The film set in a post-apocalyptic world, where zombies come out looking for human flesh, narrated the story of a brain-dead and "heart-dead" zombie named R, who starts developing feelings for a girl, he sets his eyes upon. The movie garnered positives reviews and Dave Franco, who played Palmer's boyfriend, was praised for his skills in his quick role.
8. The Little Hours (2017)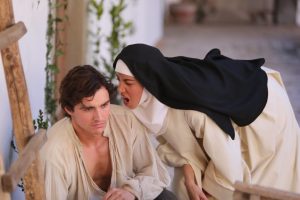 The comedy movie, which starred Franco's wife Alison Brie alongside him in the lead, was the story of three nuns, all different from each other, residing in a convent, with Father Superior. The three misfits accidentally keep getting into a mess each time, landing others in trouble in turn too, until a handyman, posing as a deaf-mute, enters the convent. The film, which was well-received at the box office, starred Dave Franco as the young man, undertaking odd jobs to make ends meet, who was appreciated for his sincere portrayal.
7. Nerve (2016)
The taut thriller featuring Dave Franco and Emma Roberts was the story about the deep, dark web, where an online reality game puts players in a situation from which they can never escape. Although the film is centered on a group of teens, who get trapped in the game, it had a universal appeal and was a great success too. Dave Franco portrayed one of the main players, who goes all out to escape the overpowering game.
6. Fright Night (2011)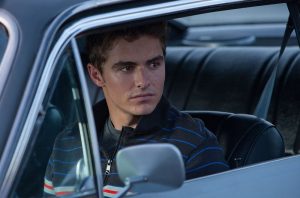 Remade from Tom Holland's 1985 horror film of the same name, Dave Franco's 'Fright Night' had Collin Farrell playing a vampire and Anton Yelchin as the teenager who uncovers his secrets. The movie narrated the story of a teenager who discovers that his next-door neighbour is a vampire and is responsible for several disappearances in the neighbourhood. He then vows to unravel the mystery, ending up losing a lot. Dave Franco played one of Farrell – the vampire's – victims.
Read More: Amy Schumer Movies and TV Shows
5. Neighbours (2014)
A couple with a new born baby see their next door property rented out to new neighbours, who are members of a fraternity, known for their extreme parties. The couple tries hard to keep the fraternity on low but things never work in their favour. The comedy film, starring Zac Efron and Seth Rogen in lead roles, immediately struck a chord with youngsters and Dave Franco, who played Efron's partner-in-crime was appreciated for his comic timing in the film.
4. 21 Jump Street (2012)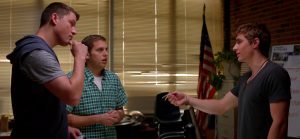 A buddy comedy movie starring Channing Tatum and Jonah Hill, '21 Jump Street' narrates the story of two school graduates, who go on to become cops later in life, only to be sent back to school to bust a drug dealer, who has been supplying a specific kind of locally-made drug to the students. The funny events that unfold at school are a compelling watch. The movie, which received rave reviews, saw Dave Franco playing the popular student and also the drug peddler.
3. The Lego Ninjago Movie (2014)
The third instalment in the Lego Movie franchise, 'The Lego Ninjago Movie' is a martial arts movie, where a group of good ninjas, led by Lloyd, take on an evil warlord Garmadon, who is trying to wreak havoc and take over the city. The animated comedy adventure film starred Jackie Chan, Justin Theroux, Olivia Munn and Michael Pena in supporting voice-over roles, while Dave Franco was the voce-over artist for the teenaged Lloyd Garmadon.
2. Now You See Me (2013)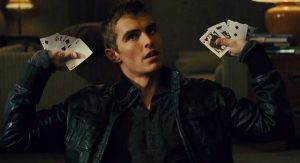 A heist drama film, 'Now You See Me' is the story of a benefactor, who employs four street magicians to pull off high-end robberies across the city, while the FBI is hot on its heels after them. The movie had an ensemble cast, with names like Mark Ruffalo, Morgan Freeman, Woody Harrelson, Jessie Eisenberg, Michael Caine, Isla Fisher and Dave Franco to boast of, and it turned out to be one mystery movie that the audiences couldn't stop raving about. Dave Franco played the youngest of the four Horsemen called Jack Wilder.
1. The Disaster Artist (2017)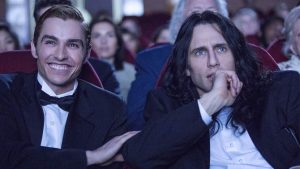 With a pending result in the Oscar nomination for Best Adapted Screenplay, the biographical film, produced and directed by James Franco, has both the Franco brothers in the lead. Based on the making of Tommy Wiseau's 'The Room', which is considered as one of the worst films ever made, James Franco plays the director, while Dave plays the lead actor, who despite disliking the script, gives in to do Tommy's movie for some quick cash. While both Franco brothers did a commendable job in the film, Dave as Greg Sestero stood out in his performance.
Read More: Best Movies of James Franco